De:brief-Brands with Soul is part of the larger Social Media Week conference hosted in 12 cities around the world and will take place on February 6, 2019.
The conversation will bring together a diversity of perspectives to discuss the most productive ways to harness our collective influence to drive African innovation, improve consumer experiences and bring people together. Informed by the theme, De:brief panelists will discuss about Ideas and Strategies for brands in the digital age.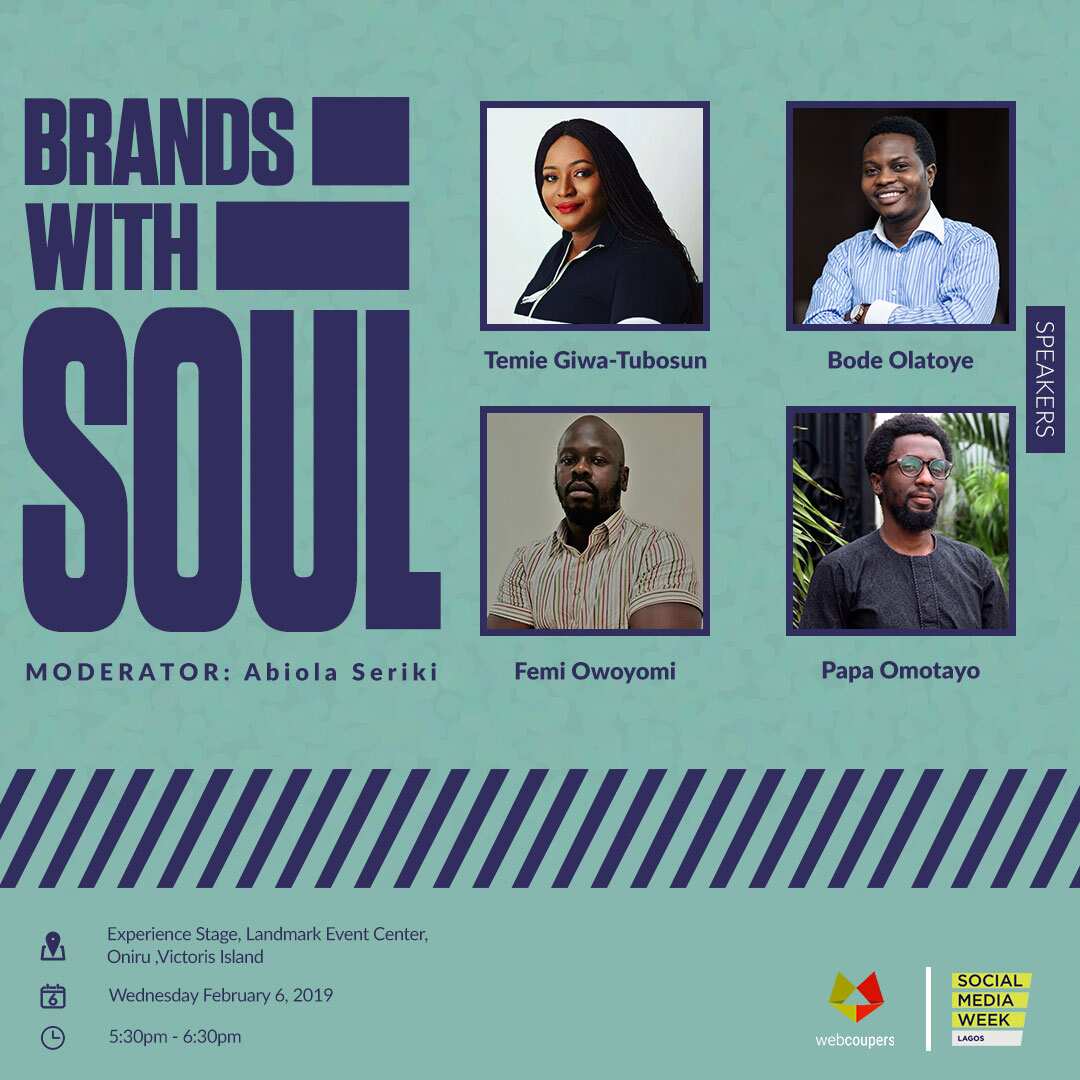 Key takeaways for attendees.
Listen to the stories of brands and strategies that have made an impact.
Learn the latest trends that brands and agencies can key into, highlighting the need for collaboration, partnerships and data insight.
Understand the impact of brand building for business and economic growth
Key Speakers
Moderator: Abiola Seriki: Client Service Manager, Webcoupers
Date: Wednesday February 6, 2019
Time: 5:30pm - 6:30pm
Venue: Experience Stage, Landmark Centre
Hashtag: #SMWDEBRIEF
The event will be held at the SMW Lagos Campus located at Landmark Center, Nigeria and will join over 100 other panels discussions, masterclasses, digital installations, experiential talks, and networking sessions exploring a wide range of topics including business, entertainment, education, technology, and politics. The event is open to the public.
To learn more about De:brief or SMW Lagos 2019 and register to attend visit this site.
[Sponsored]