Nigerian male kaftan styles to rock in 2019
The Nigerian male kaftan styles are still relevant, despite the development of the fashion industry all over the world. Nigerians retain respect for the national traditions, especially those concerning men native wears.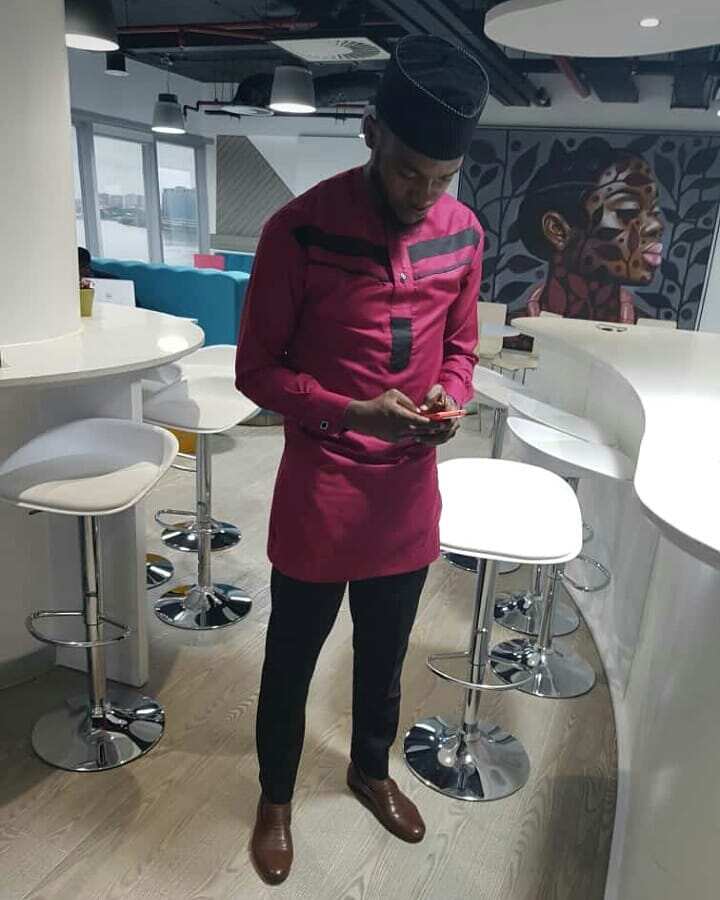 Traditional Nigerian clothing
Kaftan is the traditional Nigerian men's wear. It became widespread among several nations of Nigeria, including Hausa, Fulani, and Kanuri. In ancient times, it was a long robe or tunic. A lot of Nigerian men prefer native wear to new stylish jeans, shirts, and t-shirts. The famous African designers didn't miss the opportunity to use such a tendency for their good. So they began producing a collection of native wears for guys, which are on the level with the works of American colleagues.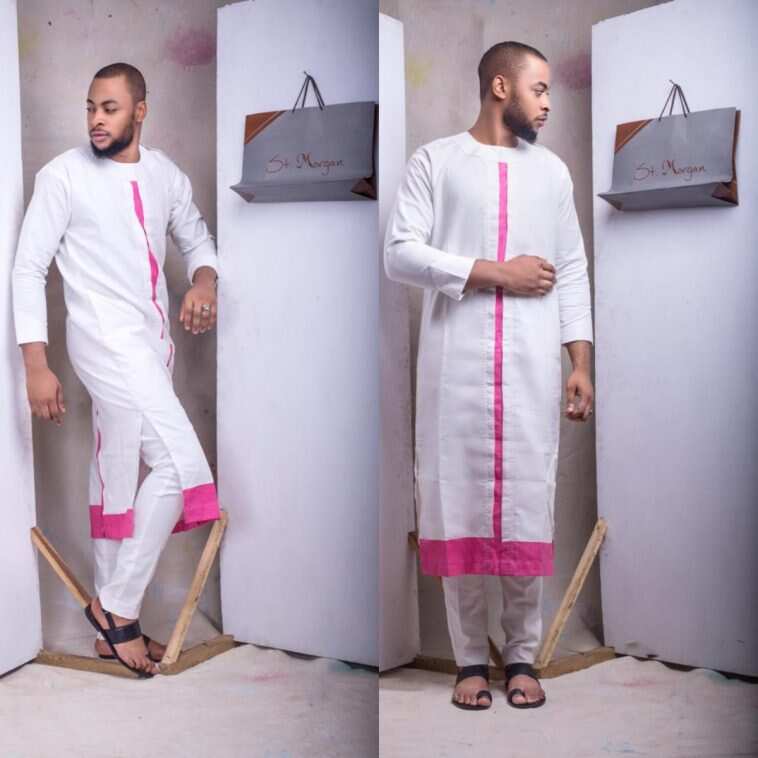 The best men native styles
The kaftan style is the most popular among other existing types of native design for guys, such as Ankara, Senator and Atiku styles. It somewhat lost its original cut, and nowadays kaftan bears a resemblance with the elongated shirt.
The African designers try to preserve the traditional look and mix comfort with style to create the unique kaftan designs. Traditional kaftan of white color will make you the most handsome man at the party or some important event. It retains the conventional decorative element - fantastic embroidery on the kaftan and trousers.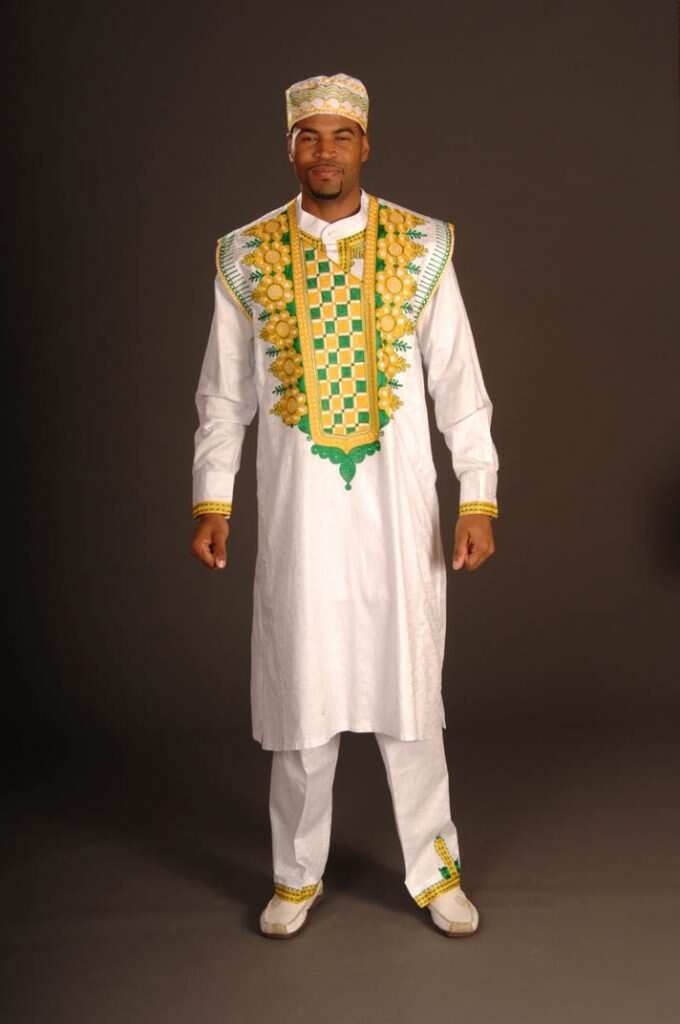 READ ALSO: Kaftan for men: best styles for 2018
Black color, the same as white is classical. From the one point of view, they are quite ordinary, but any luxurious accessory transforms a common style into a stunning sample of native style for male.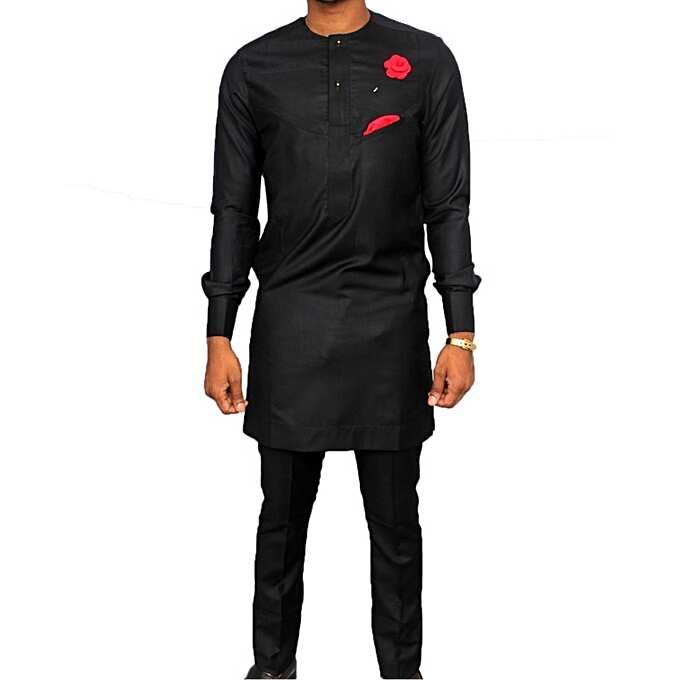 The styles with the imitation of gold decoration are the absolute favorites of designers and Nigerian men. If you decide to buy this design, choose black or any dark color to create a contrast between decoration and fabric.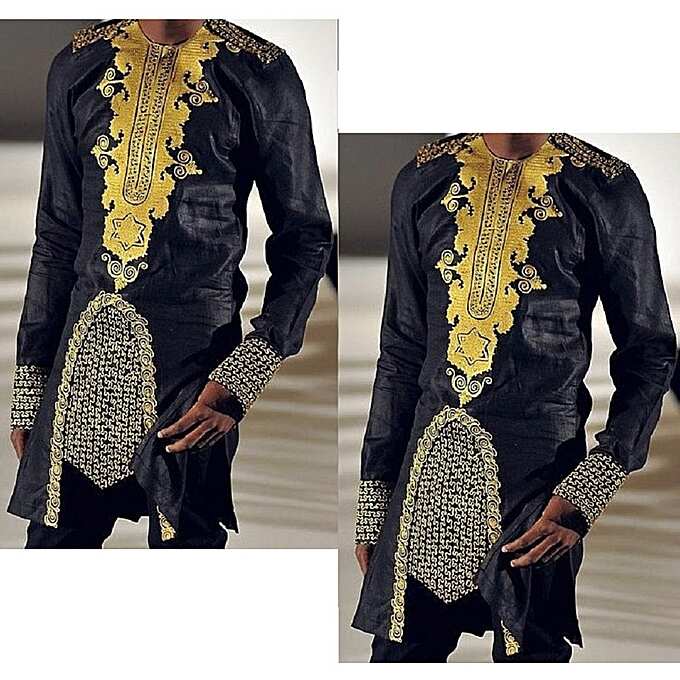 The fashion trends give full freedom of actions so that you can mix apparel of any styles and it will be considered stylish. So, it's not obligatory to wear a complete outfit. Recent Hausa kaftan designs are still good-looking when worn with classic jeans trousers. It helps to make the casual style. You can choose any shoes: from boots to slates and sneakers.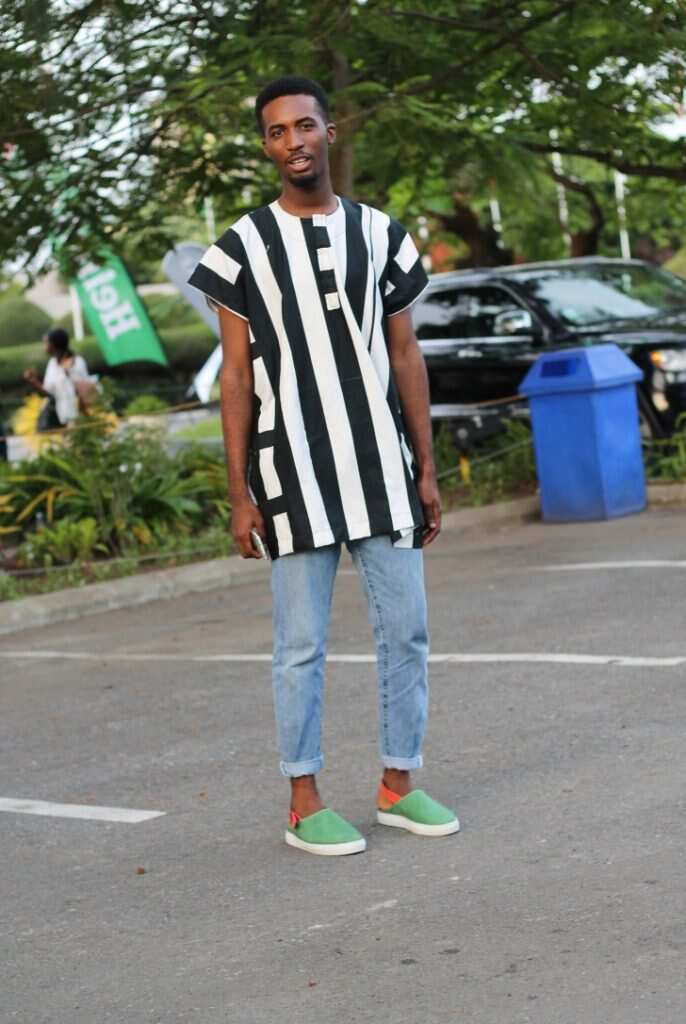 Pink, red or any bright kaftan for men seems to us as something strange and unusual. But take a risk and choose one of those variants. The kaftan can be of one color or combined with black or white.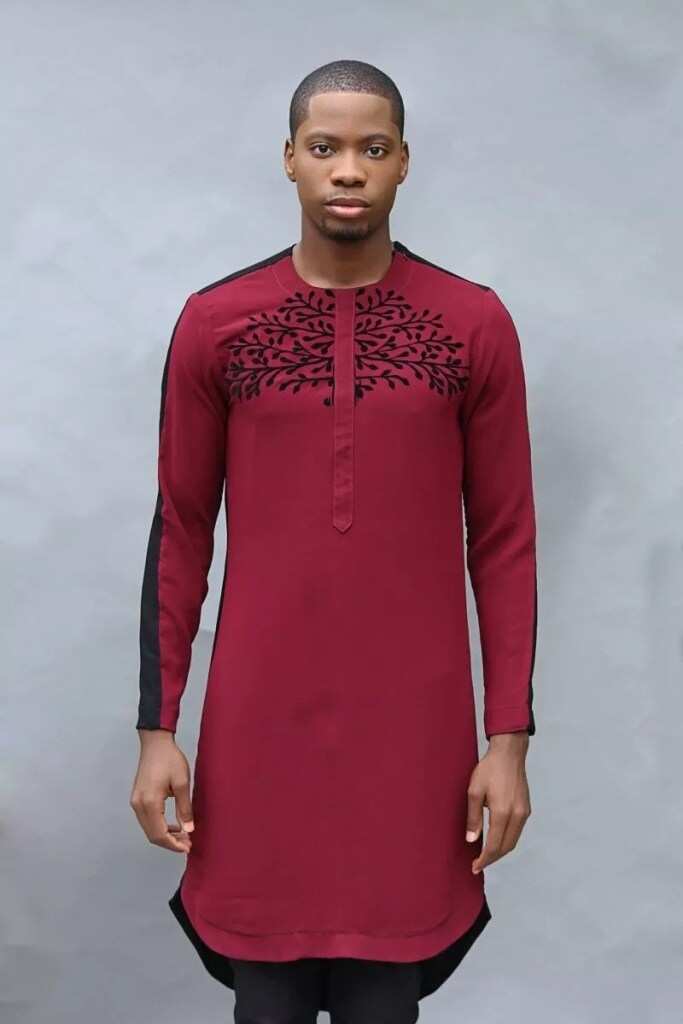 The different shades of blue color for kaftan are a great way to look fresh and handsome. They are universal for everyday life and for the special event.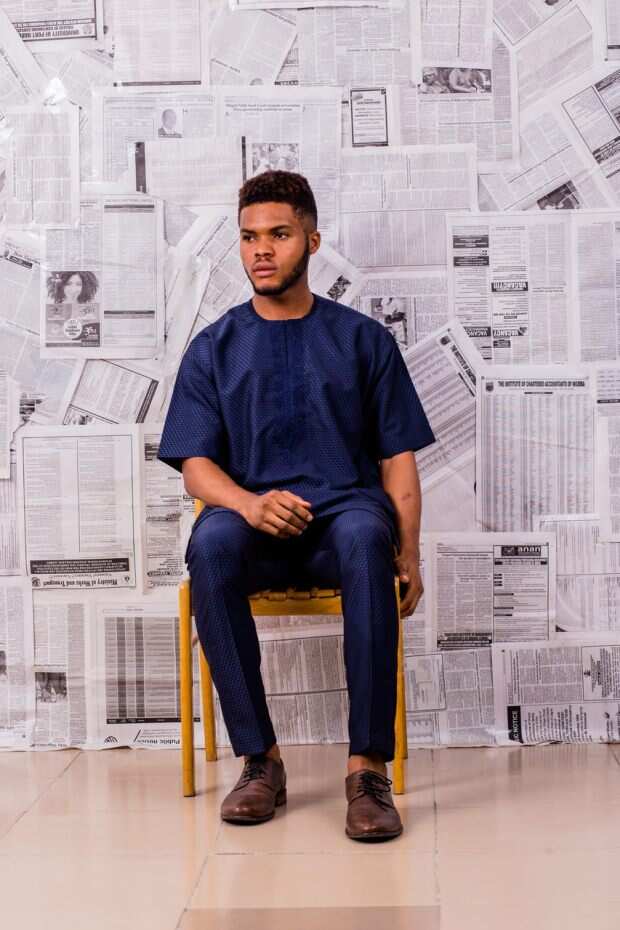 The fans of ordinariness in apparel will find the kaftans to their taste. The designers propose designs of pastel colours with barely noticeable patterns.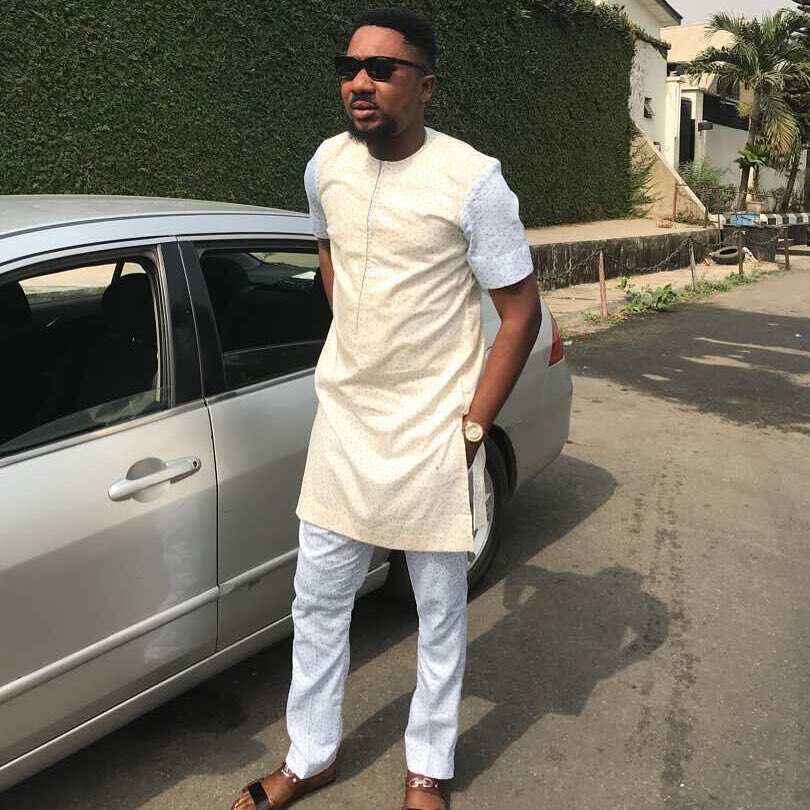 Modern trends are so easy that every man who has at least a drop of creativity can create new style directions by himself, regardless of the wallet size and the sense of style will help you to look like a top model from fashion magazine.
READ ALSO: Agbada for men: best styles in 2018
Source: Legit.ng