Lace blouse styles are popular nowadays. Although, these styles were popular even many years ago. It seems like this trend is not leaving us any soon. Today, we'll show you how to wear lace blouses, what to combine them with and so on.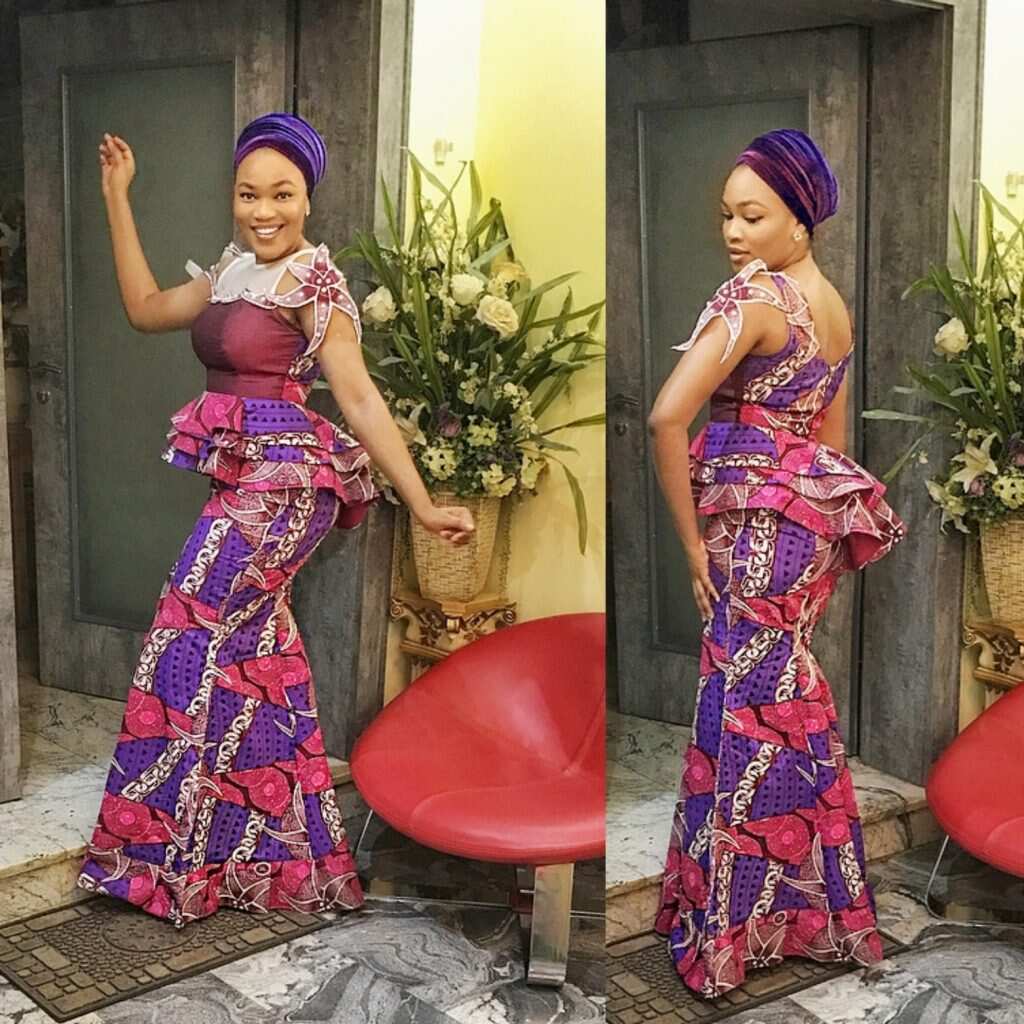 Blouse styles are presented for us in such forms like: long sleeves, sleeveless and short sleeves. Also, there is such part of your apparel as a wrapper. The wrapper has to be blend in color with your lace blouse. Although, you may choose the color different from the color of your blouse, your style is up to you, in this case.
Lace top styles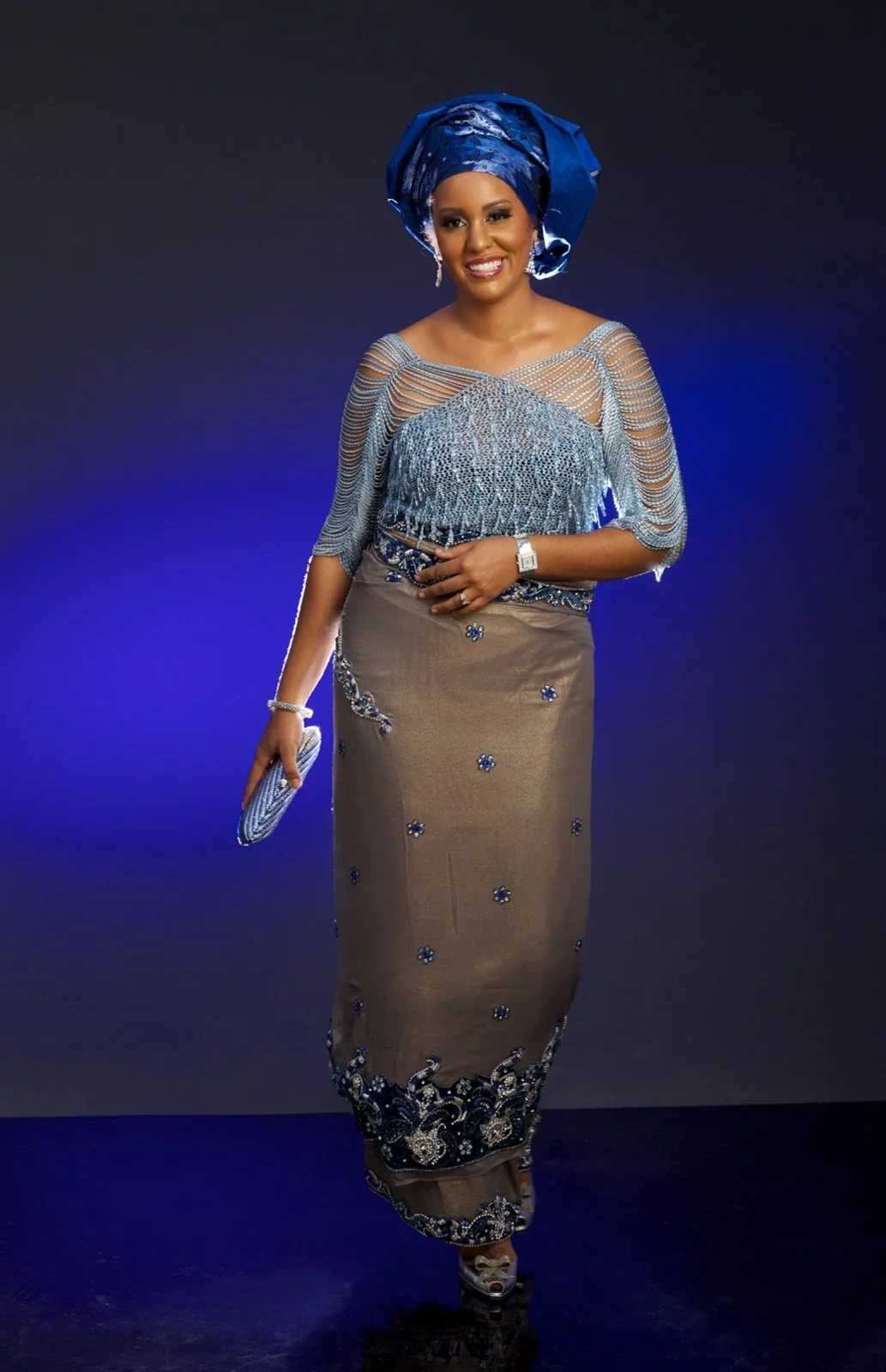 Once you try to wear a lace top, you should prepare yourself for getting a lot of compliments. You can use this trend both with casual look or some formal outfits.
It is always better to see than just to hear, so let's take a look at some variations on how you can wear such top, what you can combine it with etc.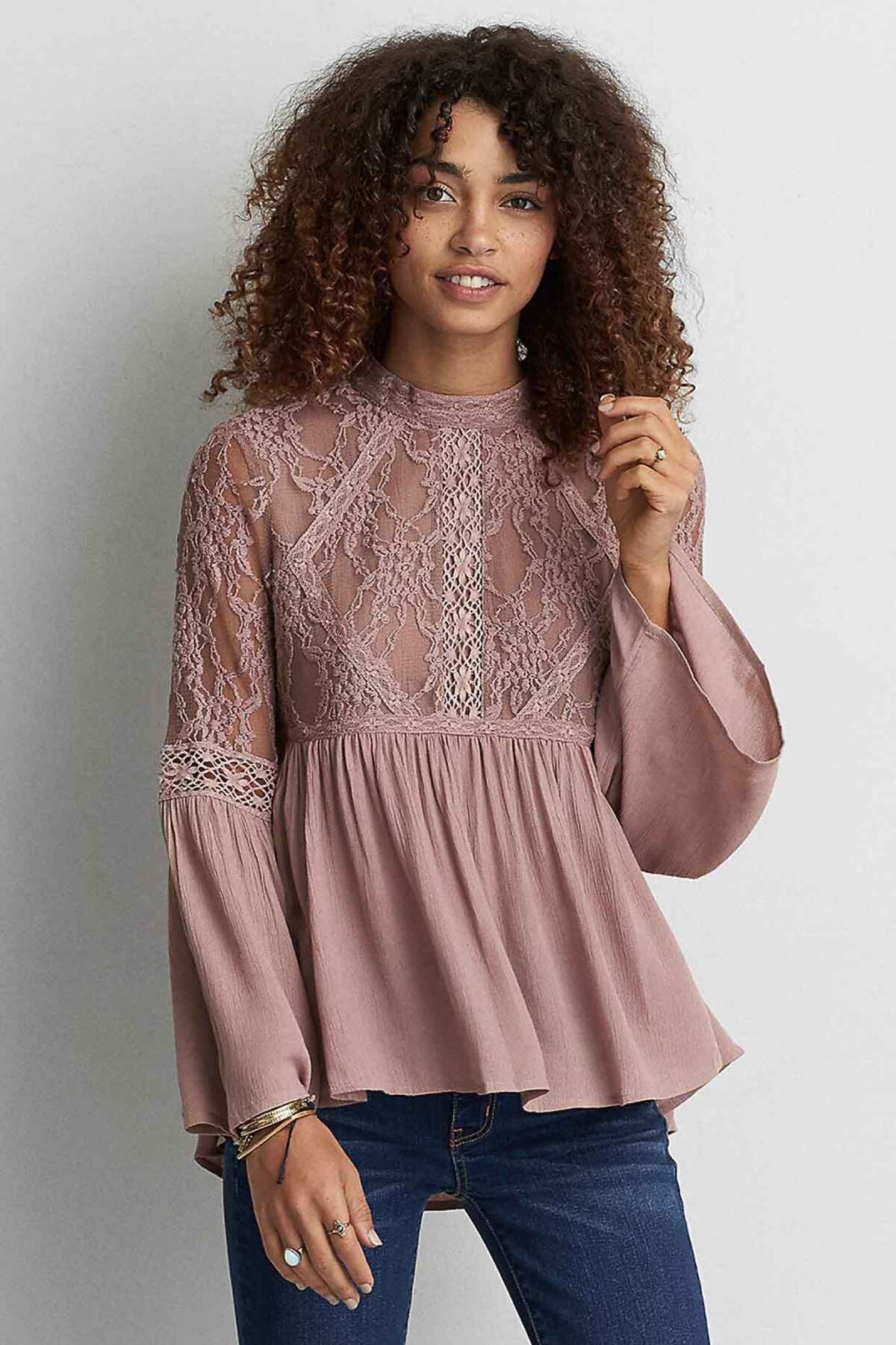 As you can see, lace blouses fit perfectly with casual outfits. You can wear them with jeans or any type of skirt. You can choose any color you like, it will look casual, but very nice at the same time.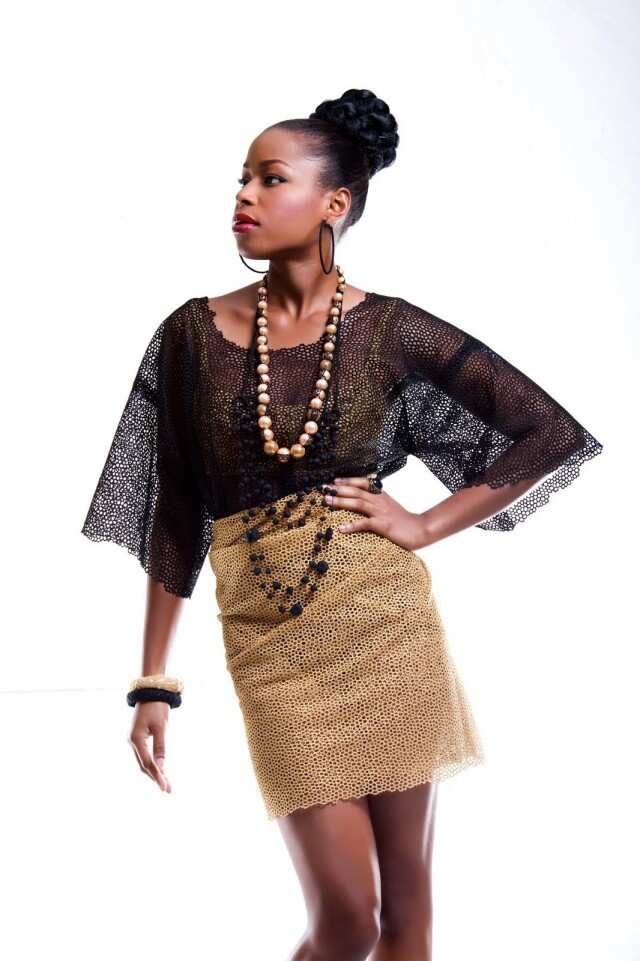 On this picture, we can see how a lace blouse may turn your outfit into very gorgeous and glamorous one. You can wear that when going to party, celebrating the anniversary and many many other special occasions.
Lace blouse styles for wrapper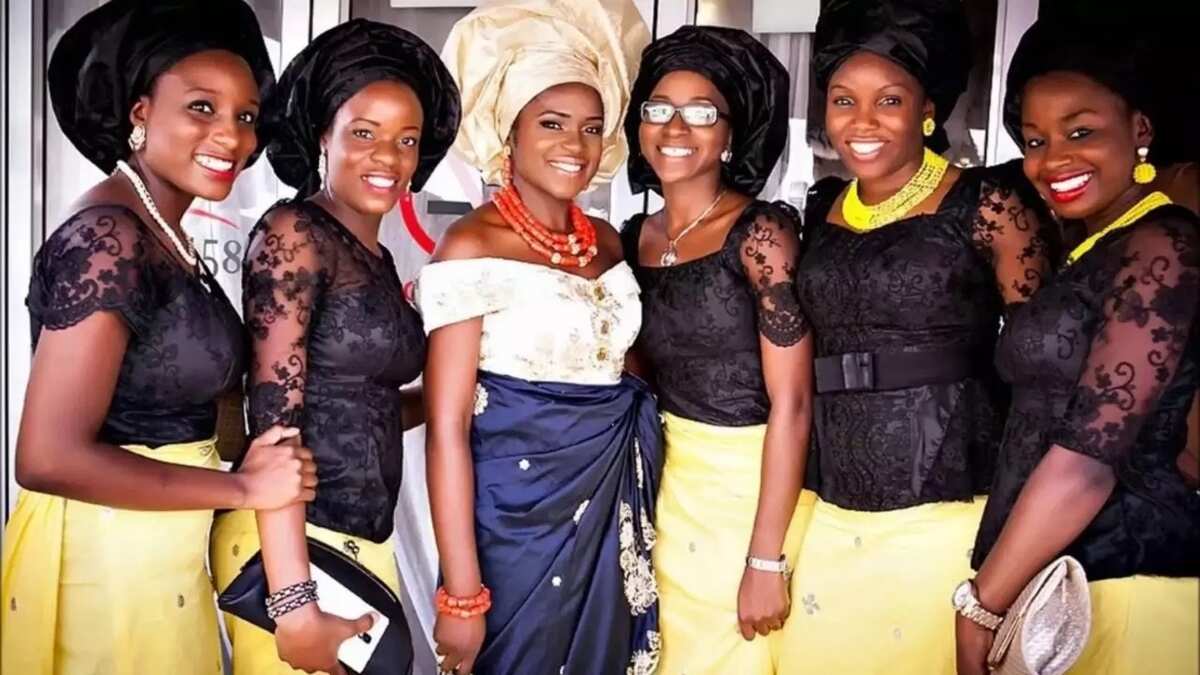 READ ALSO: Senegalese embroidery designs will make you look bright and trendy
We've seen some examples of lace blouses, we've seen how they work separately, but today, we want to understand better how lace styles work for wrapper.
Lace blouse and wrapper styles have been popular for many years. A lot of Nigerian girls adore such style. It is perfect for any type of occasion like party, wedding, birthday and so on. Lace material styles, wrapper and sometimes Ankara material look really very festive and create an amazing outfit.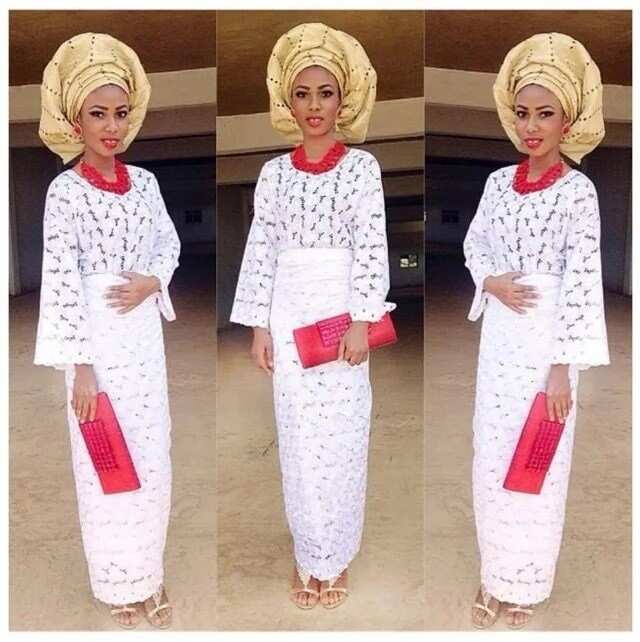 Such style is a perfect alternative to evening dress. Adding some accessories like a small bag or shoes or some bright necklaces is a very great choice in case you want to look stunning for your birthday, for example, or an anniversary, or even wedding.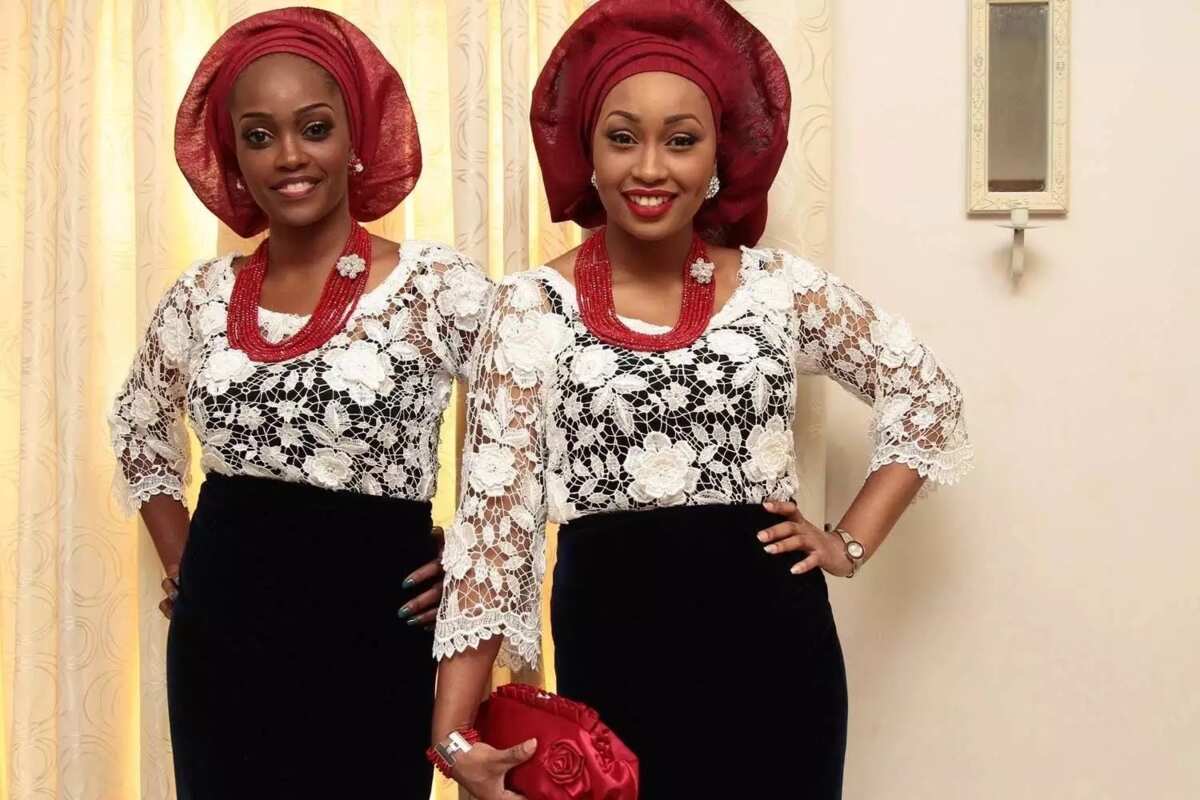 On this photo, you can see the example on how you can use some different colors for your general image. For example, such colors as black, white and red are creating a very nice contrast and adding some brightness.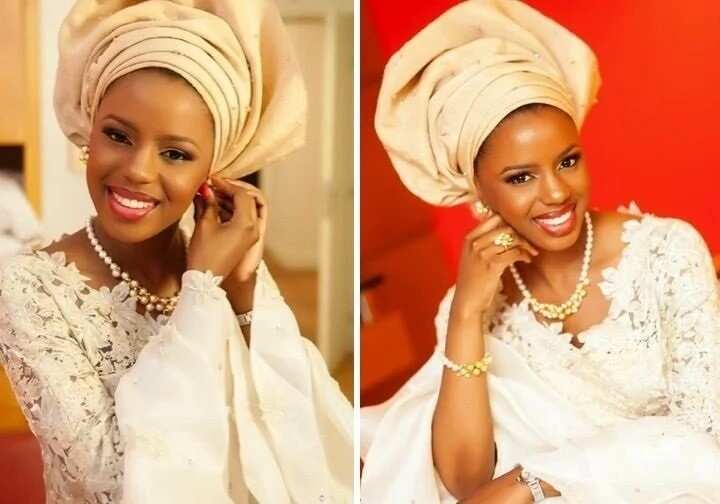 When we look at these cord lace blouse styles, we cannot even imagine that someone may look bad in it. It seems like every girl of any age looks awesome in these Nigerian lace blouse styles.
Latest lace styles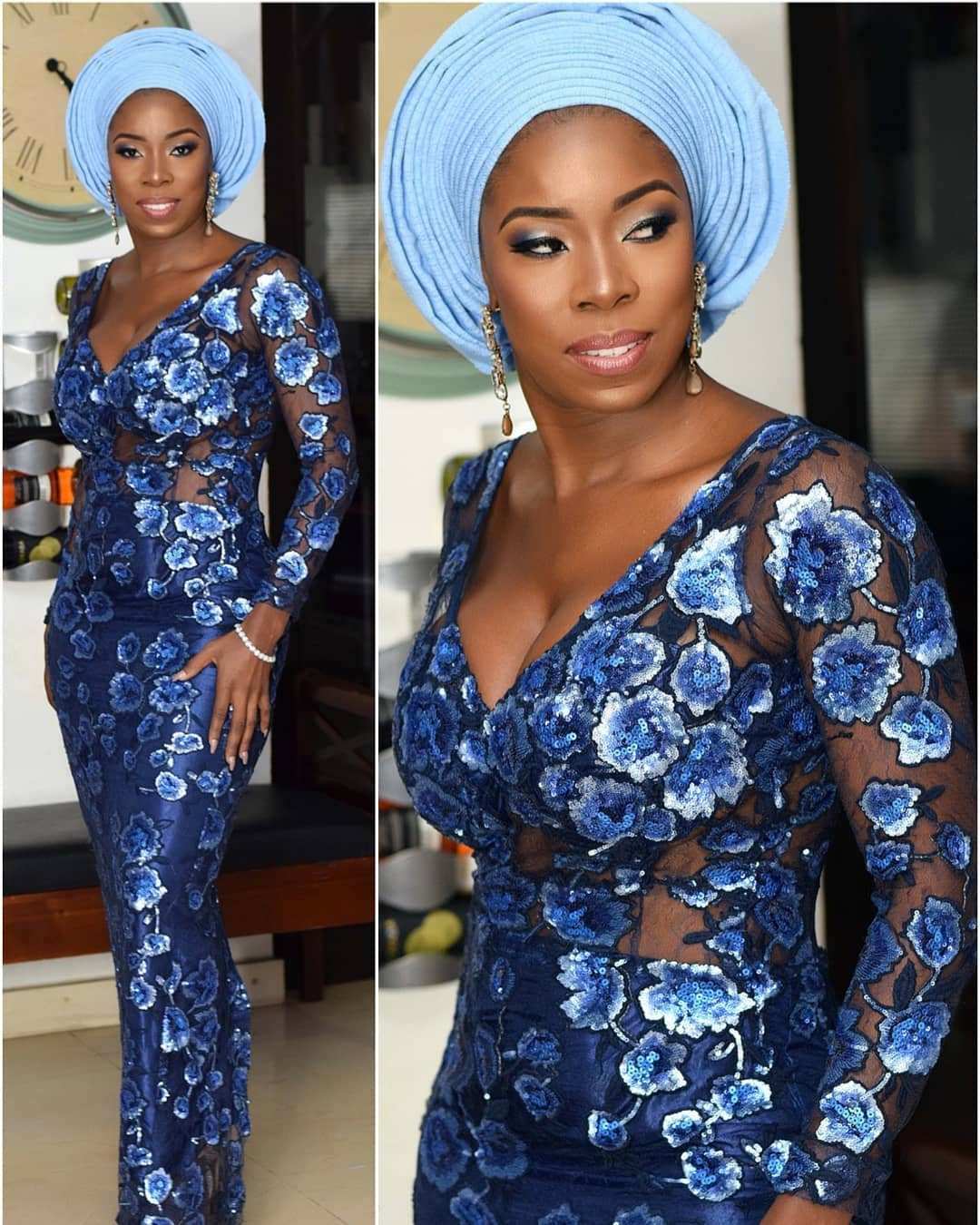 As you can see now, lace material is not going to be out of fashion yet. And no one knows if it will ever be out of fashion.
In any case, if you think of wearing lace material clothes, you have to think a lot and bring your mind in brainstorm. Because when you want, for example, to wear jeans, all you need to think of is the form and the color. But when it comes to lace, there are so many options. You have to think either you need just one lace element or you want your whole outfit to be made of lace, maybe you want to create a formal or casual or celebration looks.
Although, all these struggles seem difficult, you can be sure, that whatever style you choose, you will always look awesome if you use these lace blouse and wrapper styles.
Adding the accessories is always a good decision. And when it comes to lace styles, not always, but usually women prefer the whole outfit to be only one color, and if so, adding some different color of your handbag or shoes will be a really perfect choice.
To sum up, we can say that every woman deserves to look beautiful and be noticed wherever she goes, and we hope this article has helped you to get some inspiration. And next time you will create the image for any special occasion or even for simple going out with your friends, try to remember our advice and use it to express yourself through your style.
READ ALSO: Latest skirt and blouse styles for lace