How to make her love you more
Want to know how to make her love you more than ever? If you are worried that the spark of passion and love between you is gradually fading away, or your girl's feelings have cooled a little, you will have to work hard before you can regain her sympathy and win over to your side. If you are sure that your relationship is not destined to last long, this is another matter, but if you really love your girlfriend and don't see life without her, make her feel love, care and attention on your part. Kindle the spark again and do not let it go away! Want to know how to return the love of your soulmate? Read our article.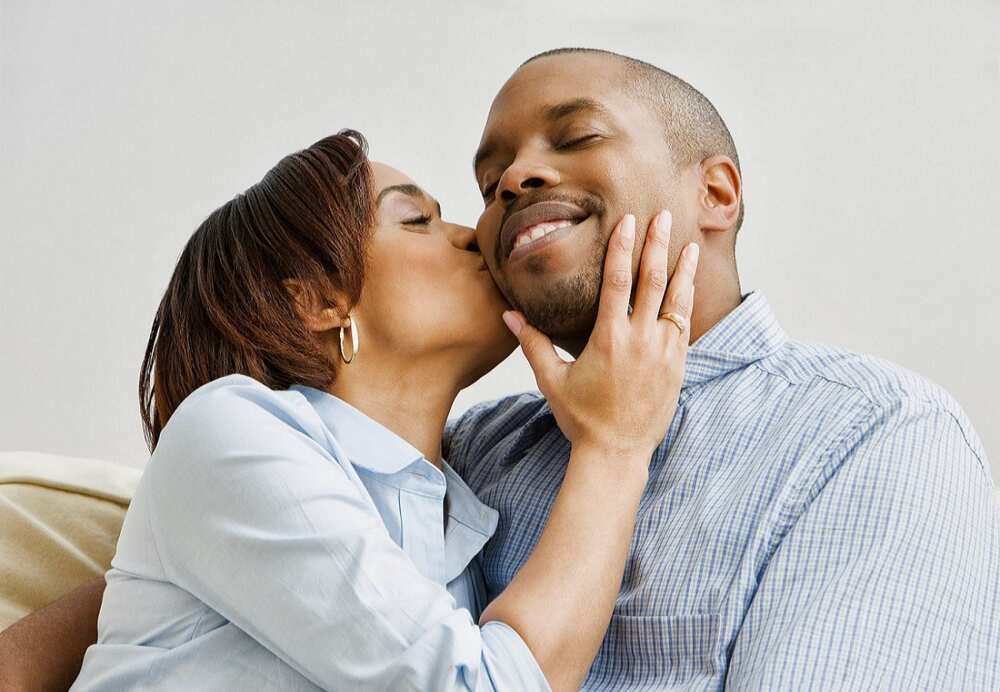 How to make her love you even more?
Let her feel special
Give her more compliments. If you want to attract the attention of your girlfriend, show her that you really care about her. Do not focus on superficial compliments about her appearance and do not make compliments, just to please her. So, you will not go far. Everything must be done from the bottom of your heart. A meaningful compliment at the right time will show your concern. If your girlfriend does not reciprocate you, perhaps the reason lies in the fact that she does not feel the fullness of your feelings? Tell about your feelings, let her know that she is special and tell why.
You can make a compliment about the distinctive features of her character. For example, "It's amazing that you can so easily start a conversation with any person. How do you do it? "Or "You're such a hard worker. It is a pity that I do not have enough assiduity".
You have to constantly watch your girlfriend and notice different little things. When she bought something new from clothes or made a haircut, say "You're wearing a new sweater. It fits the color of your beautiful eyes". She will be impressed that you notice.
Give her help
You can show a girl that she is special and you can attract her to yourself in a different way - give her help and support. If your girl has a hard day, bring her lunch, give her a lift to the right place, and help clean up the apartment after the party. Make her life a little easier, and she, in turn, will appreciate you more. Of course, this does not mean that you will be her dog on a short leash and she can abuse your kindness. No.
She can resist if you ask if she needs help. If you see that your girl really needs your help, do not pull the cat's tail, help.
Support her goals and interests
If you want your girlfriend to feel special, you shouldn't treat her like 'a candy girl'. You must respect her views, interests and life goals. If she is keen on football, you can keep her company and go along for the match. If your girlfriend is looking for a job, arrange a test interview for her. Let her understand that you wish her good luck and worry about the things that are important to her. Your girlfriend will be touched deeply.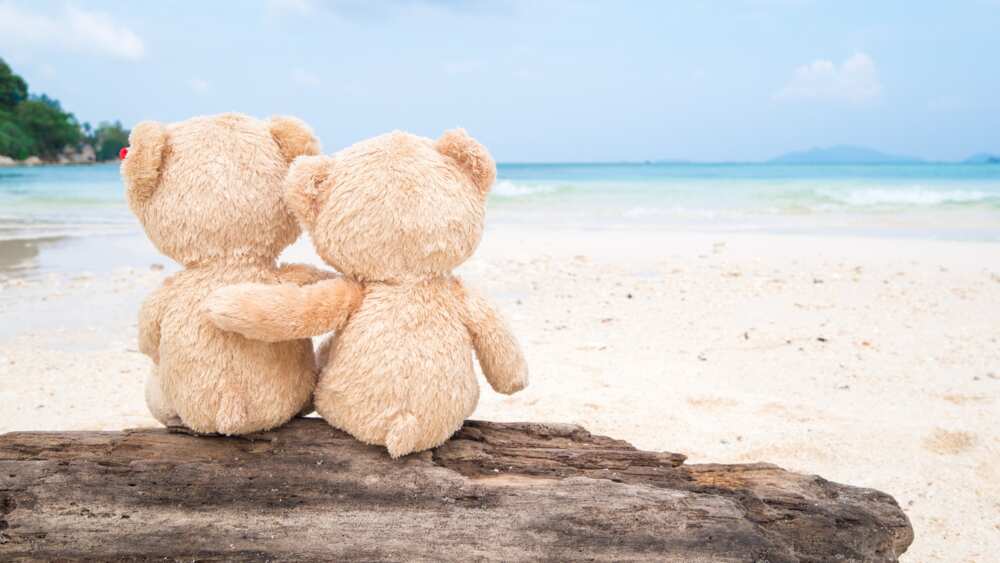 READ ALSO: Qualities of a good husband and father
If your girlfriend is upset about something, you should support her and talk about the situation when she is ready. Do not be angry if she has a bad mood due to any personal disappointments.
If she has an important day coming up, cheer her up, wish good luck and say that you will pray for her and think about her.
Ask about her life
You do not want your girlfriend to get bored or to think that you don't care about her. When you open up to each other, ask questions about her life. You can ask about her childhood, relationships with friends and parents, plans for the future or plans for the next week. Show her that you are worried about what kind of person she is and about her development.
Let your girlfriend see that you are interested in her human qualities and do not ask questions out of simple courtesy. When she talks about herself, give her full attention and make eye contact with her.
Even if you don't know much about her hobbies and interests, make her tell more about them.
Do not forget to be interested in her affairs
If you want your girlfriend to feel your care, be interested in her affairs at least once a day. It doesn't matter if you call or write a message. Let your girlfriend know that even if you are not together, you still think about her. She will be very pleased. If she has an important day, whether it is an exam or a football match, do not forget to ask how it all goes. Even if you are separated by kilometers, this is not a reason to stop communicating.
You should not be too intrusive and call her every five minutes. Otherwise, your girlfriend will lose interest in you. If your girlfriend is meeting with her friends, instead of bothering her with calls and messages, give her space.
Be gentle
The truth is that most guys don't like to hold hands or talk about marriage. But this does not mean that you cannot show your love and tenderness when you are together. Just hug her waist, stroke her hair, take her hand or put your hand on her knee when you sit together. Gentle touches will show that you are pleased to be near her. If you feel that your girlfriend is behaving coldly, melt her heart with tenderness and love.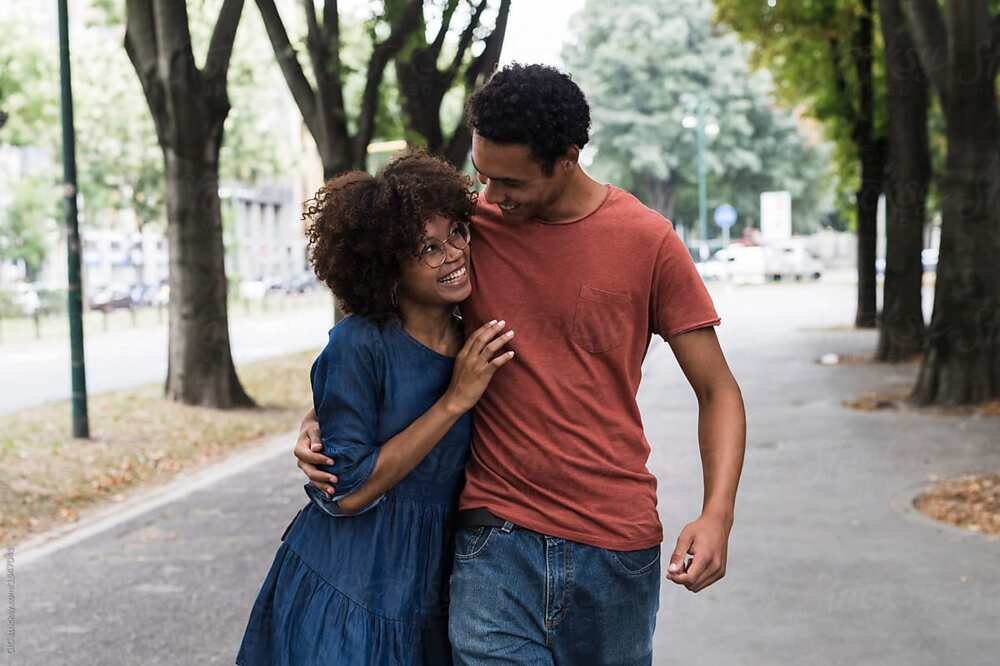 You do not need to constantly hold hands. Do this from time to time so that she does not forget 'the taste' of your touch. If you watch a movie together, squeeze her hand several times.
It is not necessary to kiss in front of everyone, but it is your duty to kiss your beloved when meeting and saying goodbye.
Listen to your girlfriend carefully
Most people do not have enough listening skills, and many guys do not have such skills in general. But if you are really interested in how to make a girl love you, the next time your girlfriend starts a conversation, try to hear her every word. Do not interrupt her or try to solve her problem. Just be near and try to understand what she is talking about. That way, your sweetheart will see that you are worried about her problems.
When she finishes her story, ask her questions to understand how she feels. If she wants to know your opinion and ask for advice, make sure that you have all the facts for or against, before you advise anything.
If your girl wants to tell you something, put your phone away. You will drive her crazy if you constantly check the phone when she tries to talk about something serious.
Now you know ways to make her love you more. Try some of them and share your results with us!
READ ALSO: How to win a guys heart - useful tips
Source: Legit.ng