Have you ever thought about the true avocado oil benefits in comparison with olive oil? Most people who are health conscious often consider health benefits of neutral vegetable oils just to see whether the fats they consume are good for them. Let's make small research and see whether olive oil is really the best oil you can find and what can be said about avocado fats.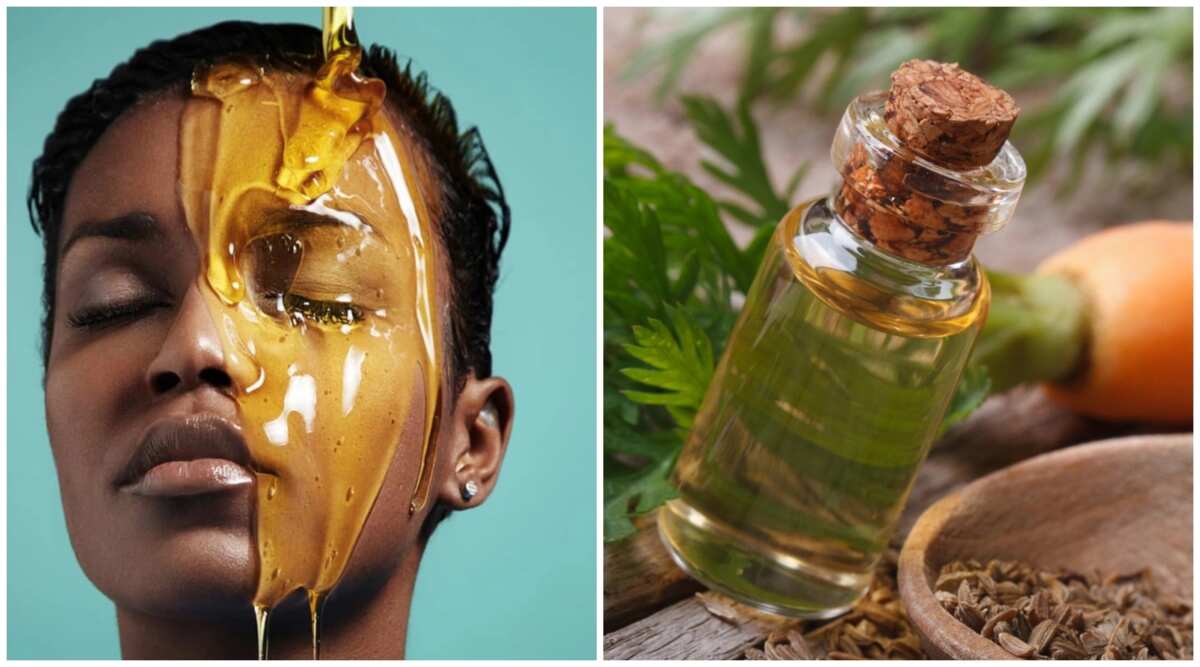 Avocado oil vs olive oil health benefits
We are mostly used to thinking that olive oil is the best vegetable oil that can be found everywhere on the earth. It's said to be the best for cold cooking purposes, for beauty, and for health, in general. Researchers claim that is contains plenty of vitamins, microelements and fatty acids, which are necessary for a good health. Is it true that there's nothing better for a person than olive oil and everything it can give your body?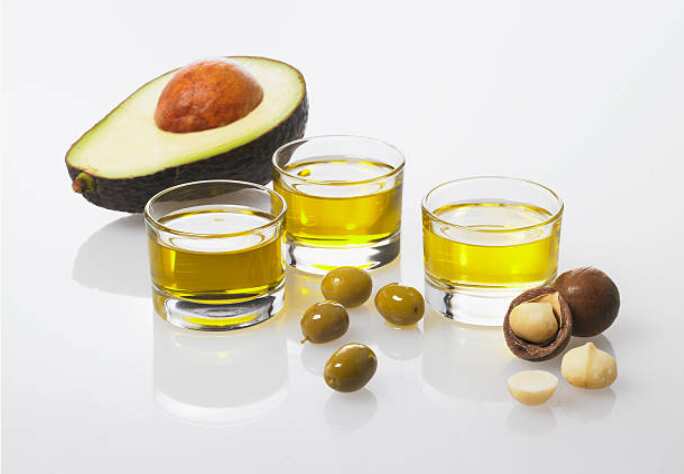 READ ALSO: Olive oil health benefits
Avocado oil is one of the main competitors of olive oil in areas where it's easy to get this green creamy fruit. The flesh of this fruit contains about 30% of rich oil, which can be cold pressed from this flesh without any need of chemical extraction. This fact places avocado oil on the same rank with olive oil, which is also often cold pressed from olive pulp.
The procedure of cold pressing keeps the oil fresh and saves all the vitamins and microelements that are in the fresh avocado fruits. Same as olive oil, avocado oil contains plenty of monounsaturated acids that are known as perfect antioxidants, the source of fat-soluble vitamins, and a great anti-inflammatory remedy. People who suffer from chronic inflammations, especially those of joints and muscles, should consume enough of these fatty acids to reduce inflammation and pains.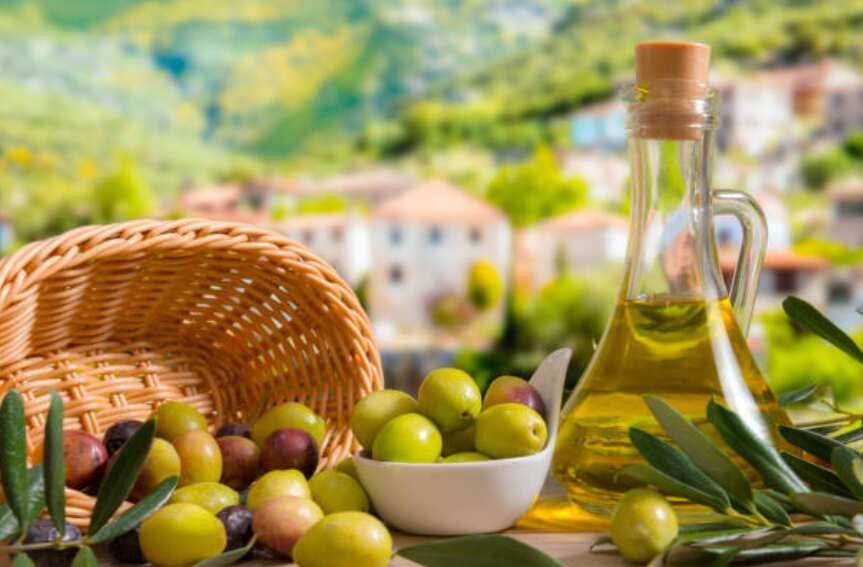 Cold pressed avocado oil contains about 72% to 76% of monounsaturated fatty acids, and this is much higher than 67% in olive oil. At the same time, the share of saturated fats, which are also necessary for health but in much smaller amounts, reaches about 13% in avocado oil, while in olive oil the respective quantity reaches about 17%.
Enough of monounsaturated fatty acids in your ration can also help your skin look smoother, younger, and healthier. If you want to have a naturally glowing complexion, it may be enough to switch to avocado oil in your salads instead of any other vegetable oil and skip any additional cosmetic procedures. The point is that avocado oil maintains the level of moisture in your tissues and it's vital for skin beauty.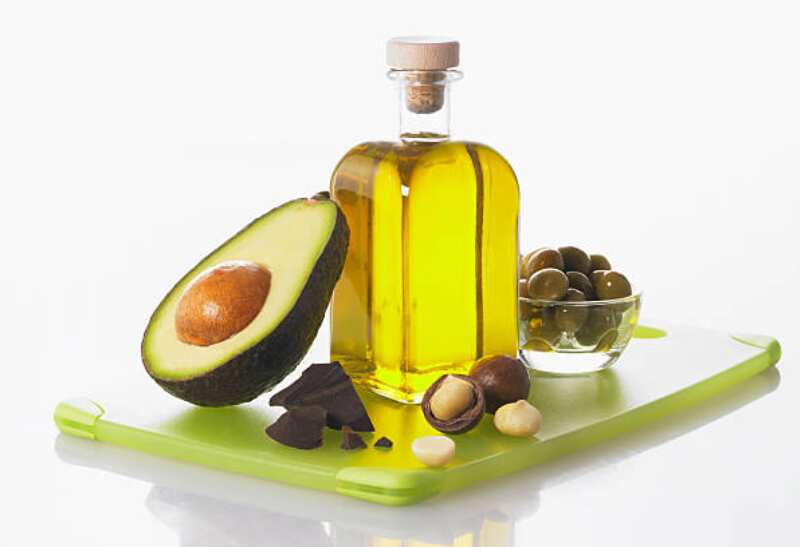 READ ALSO: How to make olive oil at home
Another reason why people choose vegetable oils in their ration is the fact that these oils are rich with vitamin E. It's a kind of stuff that helps us maintain our health and avert the increase of cholesterol levels. This vitamin alone can help you regulate your blood pressure, avert heart issues and diseases, and even prevent or delay the development of a range of cancer types and the Alzheimer's disease.
Apart from the antioxidant powers of vitamin E, avocado oil has another lever of positive impact on the body. Again, it's found in cold pressed and unrefined oil from avocado pulp only. This ingredient is called lutein. This yellowish pigment is stored around people's eyes because it actively participates in the protection of a person's eyesight from the UV radiation damage and the blue light emitted by computers and phones.
The lack of lutein is one of the main problems, which causes loss of eyesight by elderly people in the western world. Since the era of smartphones is sweeping Africa, too, it's necessary to protect your eyes from this disaster with the help of enough lutein in your daily menu.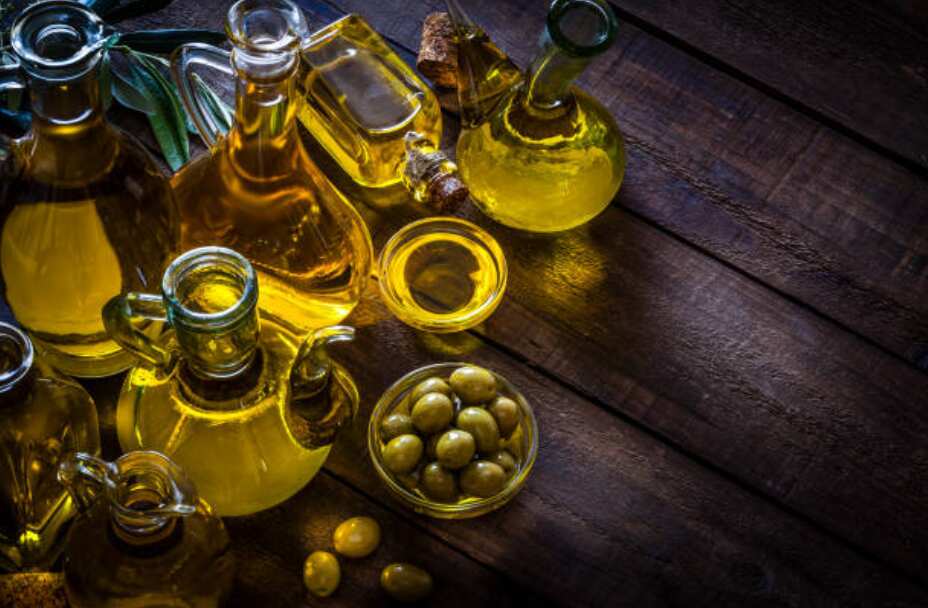 In addition to the already mentioned useful components of avocado oil, it contains specific elements called phytosterols. These elements reduce or regulate the process of absorption of cholesterol in the system of digestion. There are several types of phytosterols that are valued especially high. They are found in saw palmetto oil and in olive oil but avocado oil has several times the amount of each.
One of these phytosterols is especially great for men because it regulates the process of transformation of the main masculine hormone testosterone into its specific form, which causes hair loss and prostate issues. In fact, avocado oil can be helpful when applied onto balding spots on one's head because it can increase the speed of hair growth to the normal level and boost sleeping follicles.
Avocado oil vs olive oil for cooking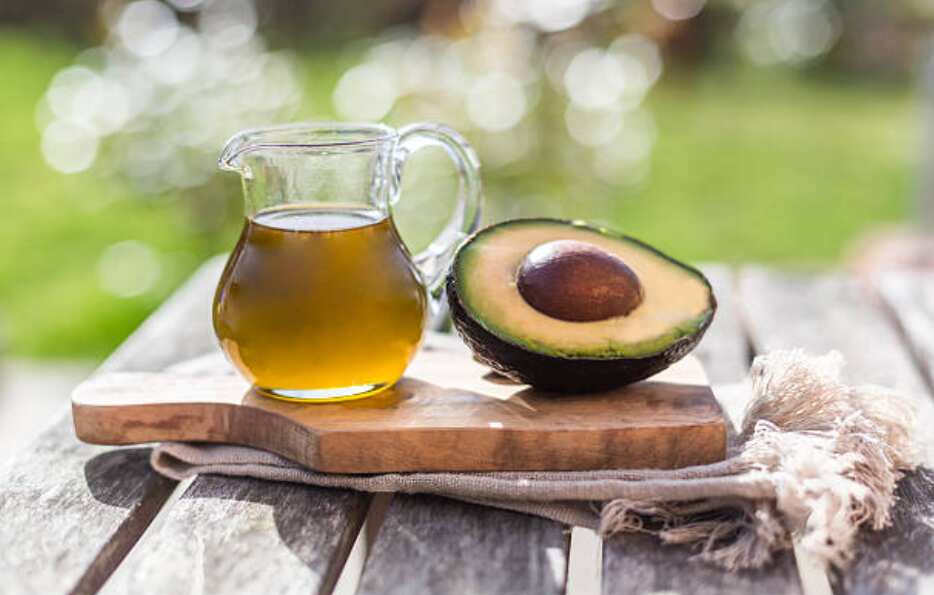 READ ALSO: Palm kernel oil for skin lightening
There are two modern-day favorites in professional kitchens. One of them is coconut oil used for food purposes and the other is avocado oil. While it's already known that olive oil loses a lot of its useful powers when processed under high temperatures, coconut oil and especially avocado oil are great in such situations. Refined avocado oil has a very high point of smoke and it makes this oil perfect for high temperature cooking.
In comparison to it, only low-quality olive oils have the smoke point at the level high enough for medium-heat frying. The sorts of olive oil that are recognized as the healthiest ones are not suitable for frying at all. However, when it comes to frying and the usage of high temperatures in the process of cooking, it doesn't matter much which oil you use if you let it start to smoke.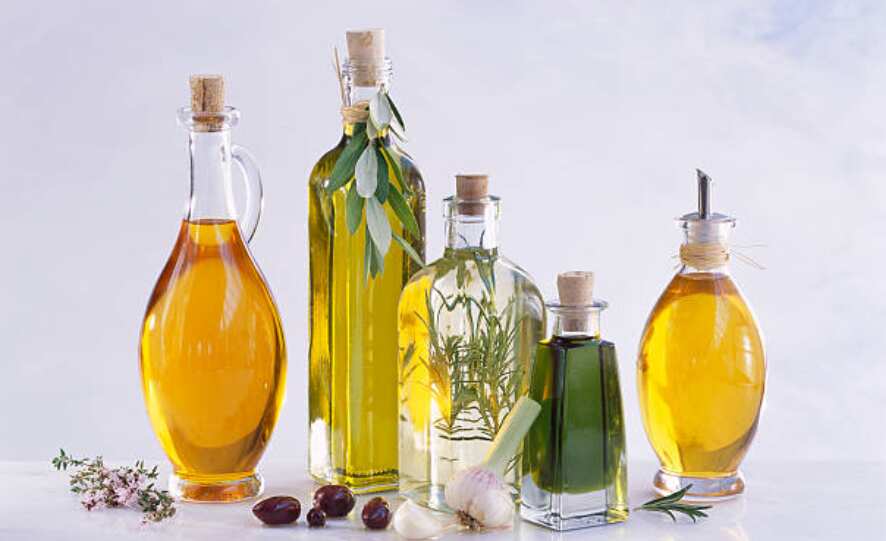 When this happens, you should know that the oil is already burning and there's nothing useful and healthy in it any longer. Instead, even the healthiest one is turning into a carcinogenic poison immediately and you should better pour it away, wash the pan and take a new portion of oil.
When it comes to cooking with the usage of avocado oil or olive oil, you should also take into consideration the taste that each of them has. Olive oil has a specific olive flavor that not everybody likes. Instead, avocado oil has a very smooth texture and a rich buttery flavor that may mean a lot when added to dishes like salads in its raw form or used for cooking eggs, for example, and you can really sense the flavor of the oil.
Avocado oil vs olive oil for beauty
Olive oil is known as a perfect ingredient of cosmetic means that helps remove makeup, moisturizes skin and gives it a fresh glow. It's true and there's no use arguing over the proved fact. You can apply olive oil onto the skin of your face and body, prepare effective scrubs using olive oil and leftovers of ground coffee, or use it as a hair mask. It will gladly give your skin everything that it has.
However, there's something, which contains more vitamins and microelements, which can give you much more and provide your beauty with a better support. This something is avocado oil. As it was already said, it can boost the growth of your hair, moisturize your skin, and give both a silky softness and a healthy glow. Even though avocado oil has not been noticed for any outstanding whitening abilities, it can help make the tone of your skin more even and bright.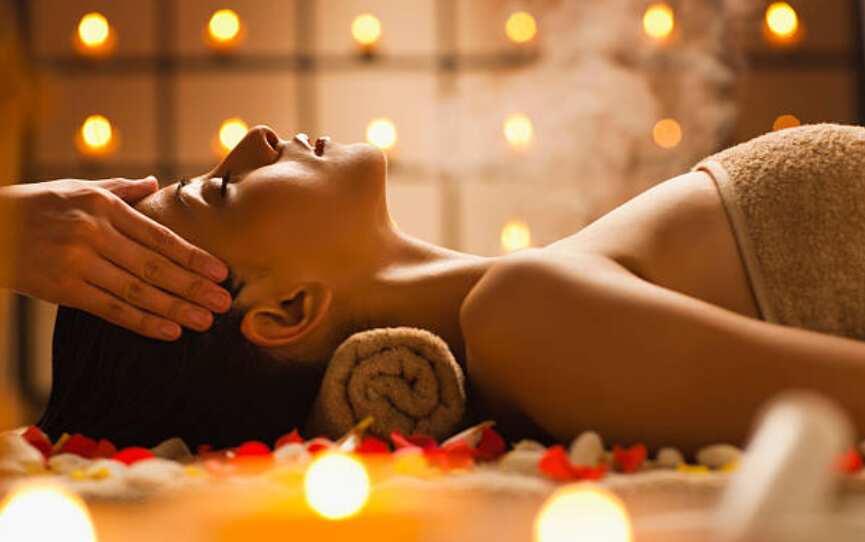 There's a number of masks with avocado oil, which can help you cope with inflammations on the skin, remove acne, moisturize and heal. If you apply the oil onto the tips of your hair, it will help you keep them in a healthy condition without splitting and tangling.
In short, this is what can be said about the battle known as avocado oil vs olive oil. These two oils are equally good and healthy and it's all up to you which one to choose. Some people are used to olive oil because they have been eating it and using for beauty purposes for years. Others may prefer the rich flavor of avocado oil and all the benefits that come with this taste. Try both and then choose the one that suits you best.
READ ALSO: Shea butter for hair: benefits that will blow your mind
SOURCE: foodsforbetterhealth.com