If you want to use the best products for your hair then, learn how to make hair conditioner at home. Nowadays, it is hard to tell if the commercial hair conditioners are helping or doing even more harm to our hair. That is why it would be entirely reasonable to go for something natural and homemade when it comes to health and beauty routine for hair. So, let's proceed to find out how to make conditioner for hair at home.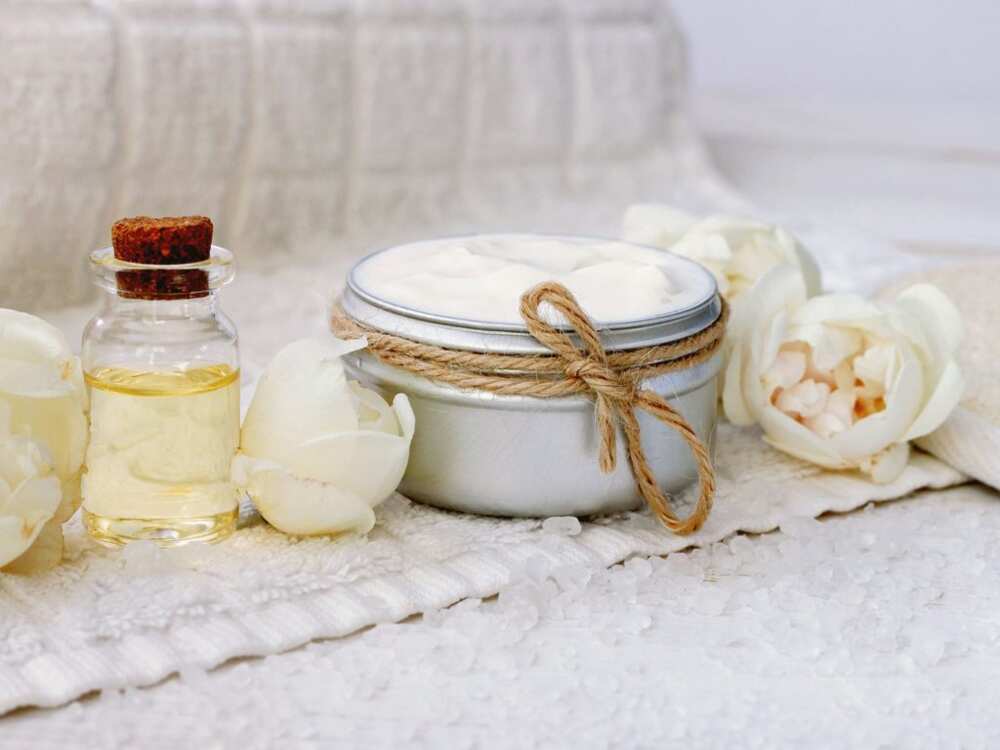 How to make natural conditioner for hair at home
Applying conditioner to hair after washing has become indispensable routine long ago as the hair gets softer and easier to comb with the help of it. But the problem of commercial hair conditioners is a large number of chemicals that can accumulate on the scalp in a thin layer, bridging the pores of the head skin. Moreover, industrial conditioners contain substances, which cover the hair cuticle with cosmetic silicones, which is also extremely harmful to hair.
These silicones make the hair more cumbersome, which makes the strands look too greasy and lacking the volume. Besides, these additives accumulate on the skin, blocking the access of oxygen and significantly reducing the effectiveness of masks and oils for hair as useful substances simply cannot get into the clogged hair pores.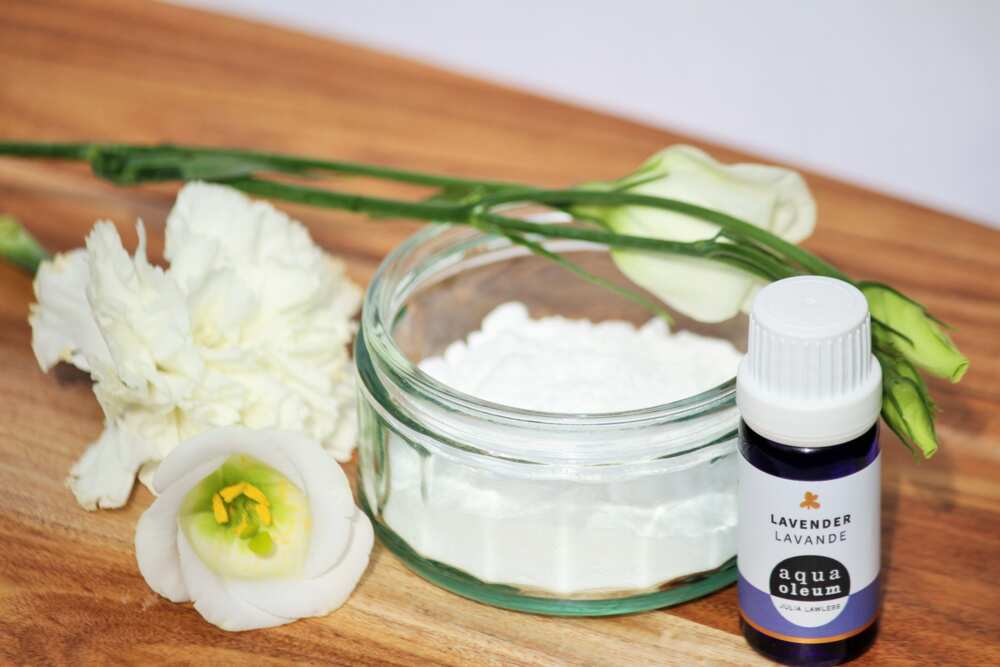 If you notice that your hair has lost its glow, become wayward, and looks generally unhealthy, then it's time to change the hair conditioner to natural one. Preparing the hair conditioner at home is a simple task and does not require much time and ingredients. But the benefit of such a conditioner is obvious - the hair becomes healthy and shiny. So, let's find out how to make homemade hair conditioner yourself.
Homemade hair conditioner after shampooing for damaged hair
Recipe 1. Mix two tablespoons of medium-fat sour cream, five drops of rosewood oil, 30 ml of strong chamomile decoction, two tablespoons of fresh cucumber juice, 1/2 teaspoon of phаrmaceutical Dimexidum and one egg yolk. You can apply such homemade conditioner after each hair washing, paying special attention to the ends of the hair.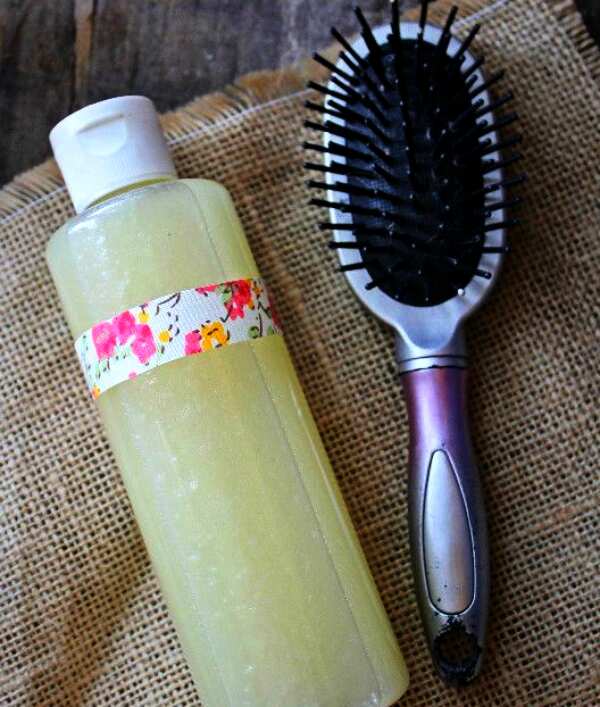 READ ALSO: 7 Nigerian celebrities that give us hair goals
Recipe 2. Heat 1 teaspoon of gelatin, two teaspoons of burdock infusion, one tablespoon of thick honey, and five drops of ylang-ylang essential oil in a water bath. Wait until the ingredients are completely dissolved, and then remove from the heat and cool the conditioner. Regularly apply conditioner to your hair and hold for at least fifteen minutes. After using the conditioner, the hair will recover noticeably and become more glossy.
Recipe 3. Stir one banana with a fork until smooth. Then mix banana with two tablespoons of honey, five drops of cinnamon essential oil and one teaspoon of alcohol solution. Actively massage the scalp for a more intense effect of the conditioner on the internal structure of the hair.
If cinnamon burns the skin too much, you can reduce its amount or hold the conditioner for a shorter time. This conditioner intensively nourishes, restores and heals damaged hair from the inside and it promotes hair growth as well.
How to make conditioner at home for dry hair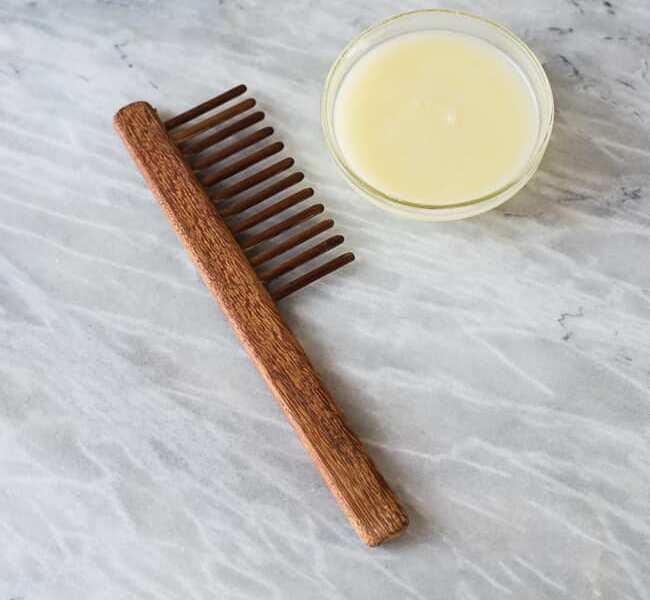 Recipe 1. In a small bowl, whisk natural low-fat yogurt, one egg yolk, five drops of petitgrain essential oil and two drops of jojoba oil. Be careful with oils amount. In case you add too much, the hair will remain greasy after rinsing the conditioner. Use the product as a regular hair conditioner. Note that it should be rinsed with warm water. Otherwise, the egg will fold right in the hair. This conditioner is perfect for lifeless, coarse and fragile hair.
Recipe 2. Mix 2 tablespoons of liquid honey, one tablespoon of grape or apple cider vinegar, one tablespoon of cornstarch and one teaspoon of alcohol solution to a smooth consistency. It is recommended to apply such conditioner on a head that is well warmed with warm water, then all the moisturizing components of the conditioner can get deep into the hair structure with the help of alcohol solution. Providing a regular usage the conditioner will make curly hair more manageable and smooth.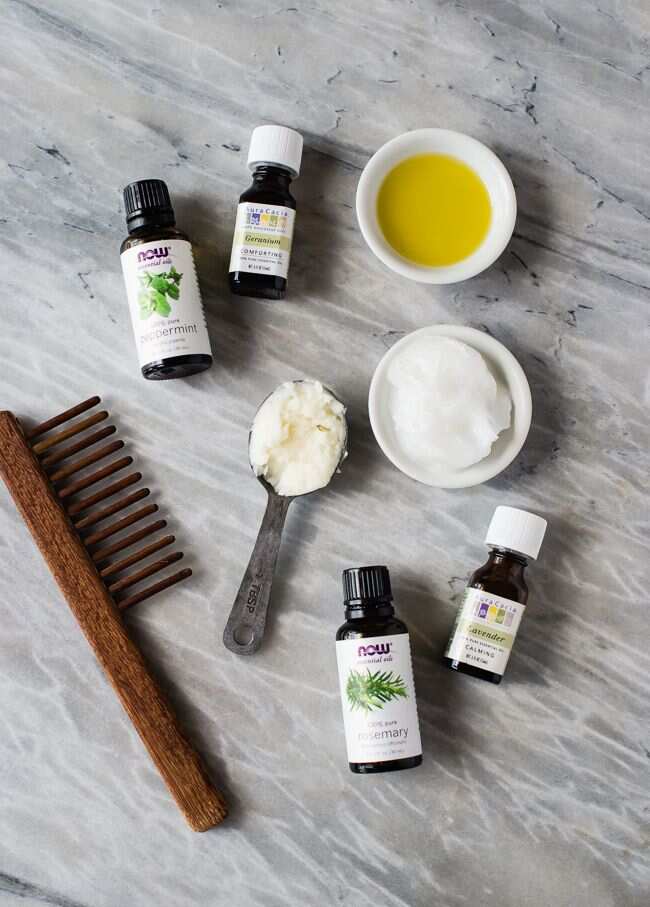 READ ALSO: How to make hair shampoo at home
Recipe 3. Dissolve a sachet of gelatin in warm water according to the instructions and let it swell slightly. Then add five drops of jasmine, lavender and rosemary essential oils, and two drops of coconut oil. Apply the conditioner to hair, massage it well, hold for at least fifteen minutes and rinse it with cool water.
How to make leave-in natural hair conditioner at home
The apparent advantage of the permanent conditioner over the washable one is that it can be sprayed onto the hair at any convenient for you time and as many times as you like, and not just after washing the hair. It is better to store such conditioner in a bottle with a sprinkler.
Recipe 1. For the preparation of our first leave-in conditioner, mix 250 ml of mint decoction with one tablespoon of apple cider vinegar, five drops of orange essential oil and one tablespoon of sea salt with small grains. Shake the mixture thoroughly to dissolve all the ingredients. Spray conditioner onto hair any time you feel like you need to moisturize it. This conditioner will give dry, crisp and curly hair glow and optimal moisture level.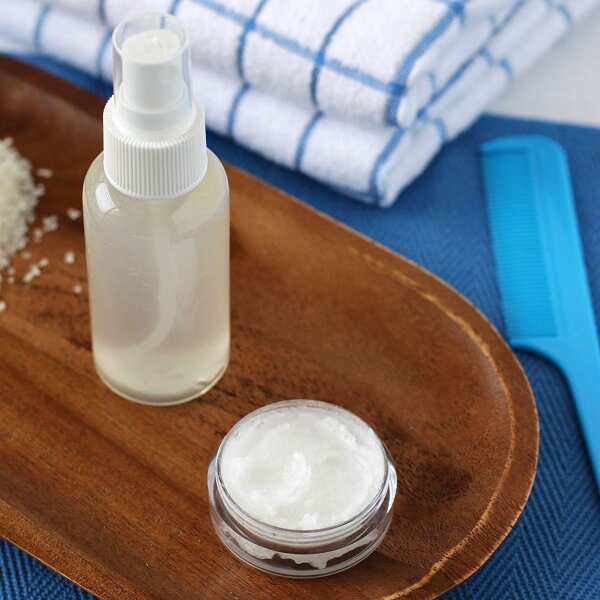 Recipe 2. For our next natural hair conditioner, mix 250 ml of mineral water, one tablespoon of alcohol, three tablespoons of fresh lemon juice and five drops of lavender essential oil. It is recommended to spray the conditioner mainly on the hair once a day.
Recipe 3. To make this leave-in conditioner, you will need 200 ml of warm lemon balm infusion, 50 ml of strong chamomile extract, one tablespoon of brown cane sugar, two drops of lemon essential oil and three drops of bitter orange essential oil. Shake the mixture thoroughly. Apply conditioner to hair 2-3 times a day or as needed. With this permanent conditioner, your hair will become more manageable and silky.
Which one would you like to try? Share your opinions in comments!
READ ALSO: How to steam natural hair at home?