Today, we will review types of eggs dishes and ways of their preparation. There are so many of them, but we have picked up the best of the best just for you. We are sure that you will love them, and some will definitely surprise you. So, check them out!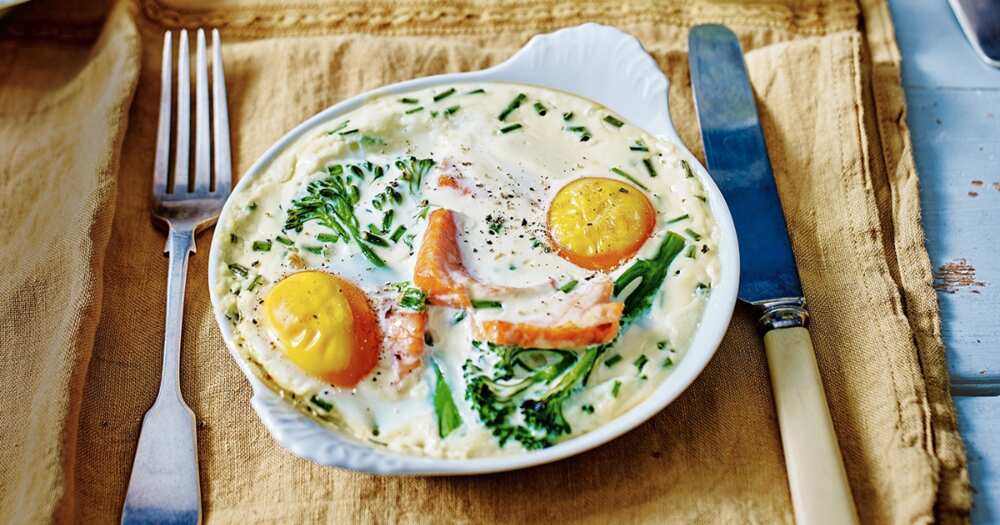 Different types of eggs dishes
Eggs are used for preparing of most classic dishes, and some egg recipes are already classic dishes themselves. Egg dishes are most often cooked for breakfast, and the reason for this is the nutritional value of eggs. They contain a lot of protein, iron, sulfur, vitamins A, B2, E. And what might be more critical is the cooking time. It is unlikely to take more than 7-10 minutes even for the most complicated dishes.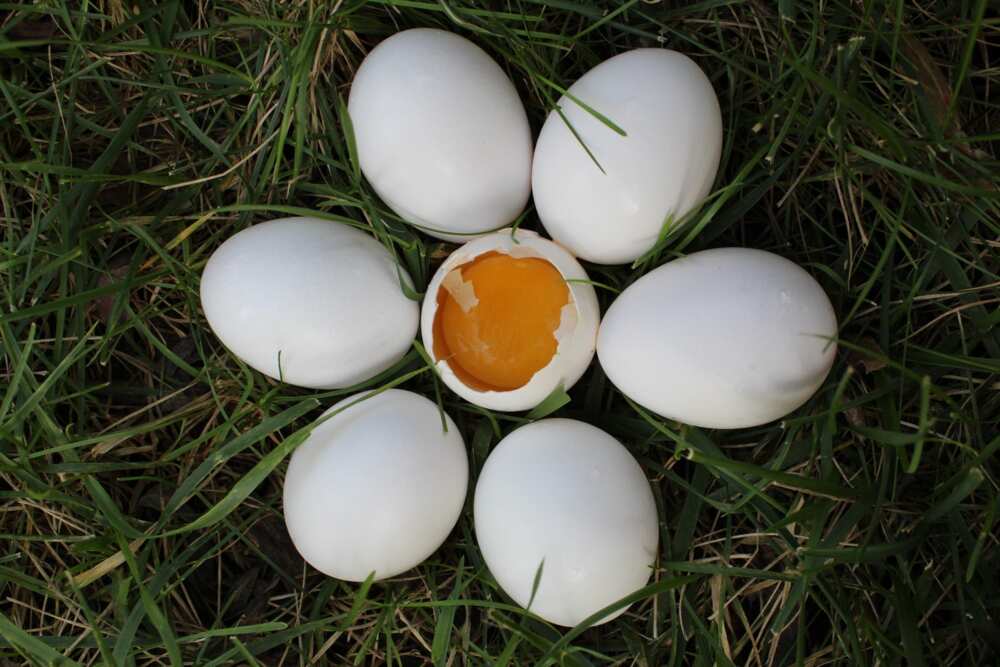 All egg dishes are classified into several types:
eggs, cooked separately, without additives;
scrambled eggs with the use of butter and several confectioners;
omelettes, which include diluent (milk, water, broth) and sometimes flour;
dishes from baked eggs;
dishes, for which eggs are combined with other products like vegetables or meat, for example, in salads.
Classic ways to cook eggs
Boiled eggs are simple, the most basic and even primitive recipe, while being one of the most delicious. They are considered to be the worldwide champions of the breakfasts. They can be served with bacon and salted fish, in salads, and even stuffed.
You can also fry a few slices of fresh bread and serve them with any sauce to your taste. What you need to know about boiling eggs is the time of preparation for each type, which considers the degree of thickening of the yolk.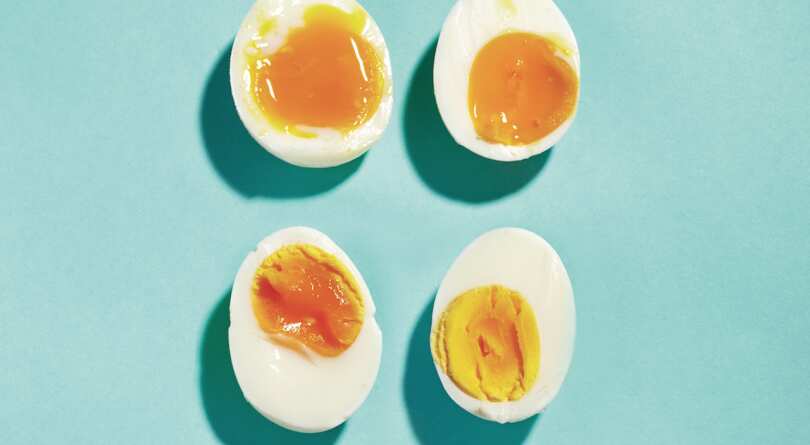 To prepare the eggs, simply bring water with a pinch of salt to the boil. Adding a pinch of salt in boiling water is another little culinary tip. It will prevent the shell from cracking during cooking and will ease the process of separating it. Then, gently place the eggs into the water. Cook them for 3-4 minutes if you want soft-boiled eggs, 5 minutes - to get a coddled egg, and 7 minutes to get a hard-boiled egg.
Soft and hard scrambled eggs
Scrambled eggs are a perfect solution for the fried egg dish if you do not want to go crazy with preparing an omelette. To make soft scrambled eggs, we will need:
eggs - 2 pcs. (it will be enough for one portion);
cheese - 40 g;
pinch of salt and ground pepper.
Preparation:
Whip eggs with salt and pepper in the bowl with the help of fork in order to remain the proper egg consistency for the scramble. Then slice cheese into small pieces, add them to the eggs, and mix.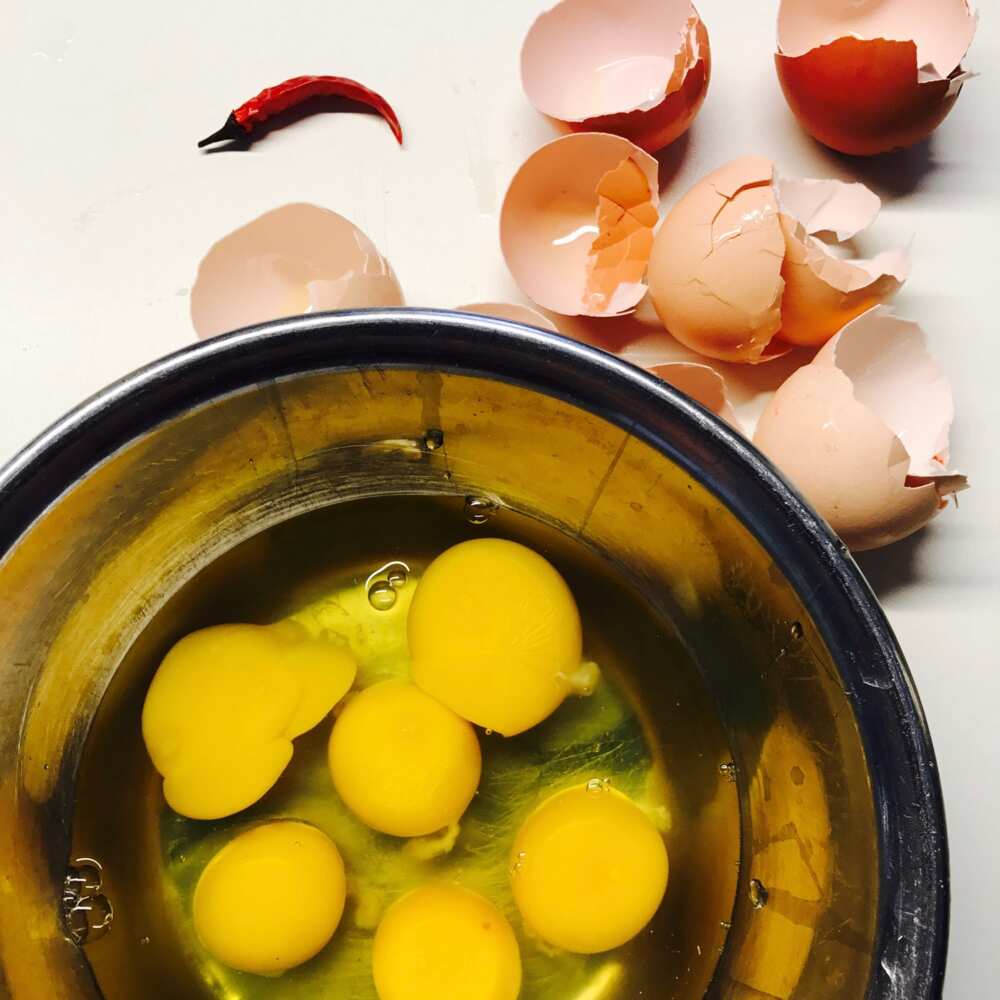 Now, preheat the frying pan with some oil well. Pour whipped eggs into it and stir them with a spatula for about 1.5-2 minutes until the eggs become dense enough. You can stop the process when the eggs are still wet a little bit as they will cook themselves on the plate due to their own temperature.
Hard scrambled eggs are even a bigger piece of cake to prepare. For this recipe, we only need to smash a couple of eggs on the frying pan with some oil and stir them with the spatula until they obtain a dense consistency. You can serve each type of scramble with some vegetables or toast.
Egg recipes for breakfast
Now, let's review some egg recipes that will change your vision of the breakfast. These dishes will be a great solution for your morning meal if you have got a little bit tired of classic boiled or scrambled eggs.
Poached Eggs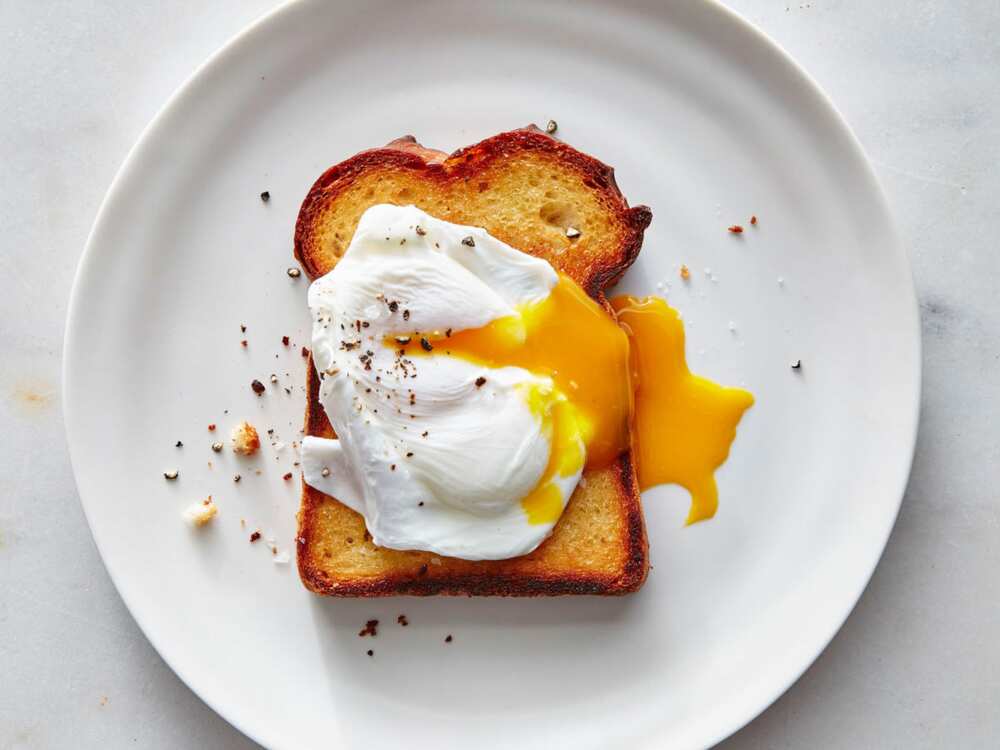 Poaching eggs is a process that requires some culinary skills, and the dish itself is one of the types of cooked eggs for breakfast. It is worth trying anyway. The skillfulness comes with experience, but there are a few tricks to make cooking easier.
Ingredients:
eggs - 2 pcs.;
water - 1 l;
vinegar - 1 tablespoon.
Preparation:
First, bring the water to a boil and then reduce the heat level. Pour vinegar into the slightly boiling water. Now, it is time for eggs (note, that they should be very cold). Smash each into a separate cup. With the help of a spoon or wire whisk, create a whirlpool in the water, and then throw eggs into it one by one. This will help to create a shell of egg whites and the yolk will remain liquid.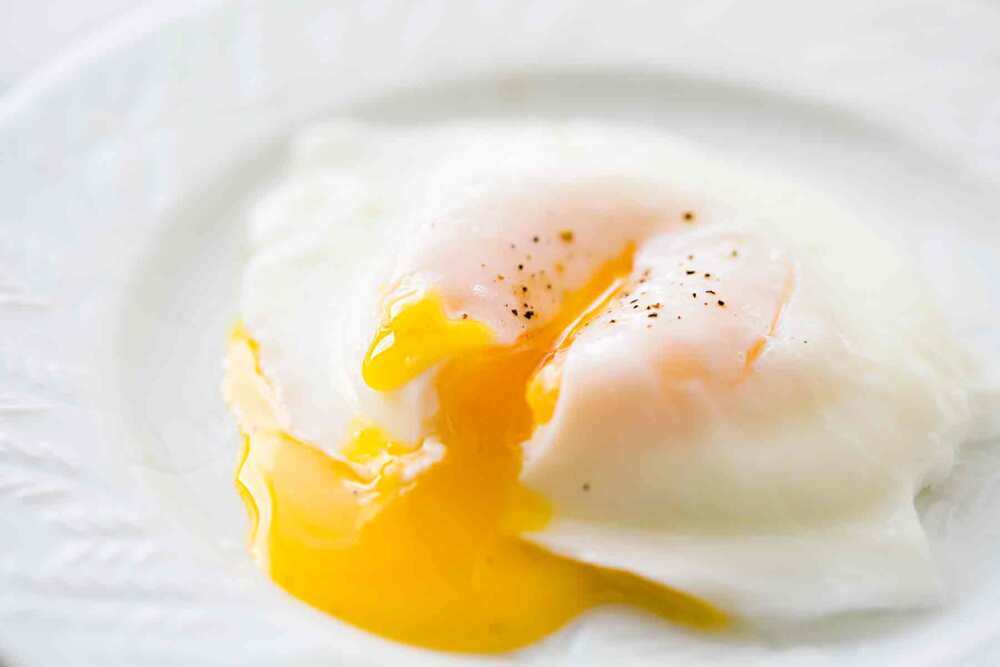 READ ALSO: How to make Scotch eggs without flour?
Cook eggs in water for about 3 minutes. Then, put them out from water and place on the plate covered with paper towel, so that it would soak the excess water and it is ready to be served with some chopped fresh greens and toast.
Eggs Benedict
This is also one of the egg recipes that has become quite popular for breakfasts all over the world. It is a somewhat modified recipe of poached eggs, which you will definitely like. To cook eggs Benedict, we will need:
eggs - 2 pcs.;
some slices of bacon;
toast bread - 2 slices;
egg yolks - 2 pcs.;
butter - 100 g;
1/2 of a lemon;
salt and pepper.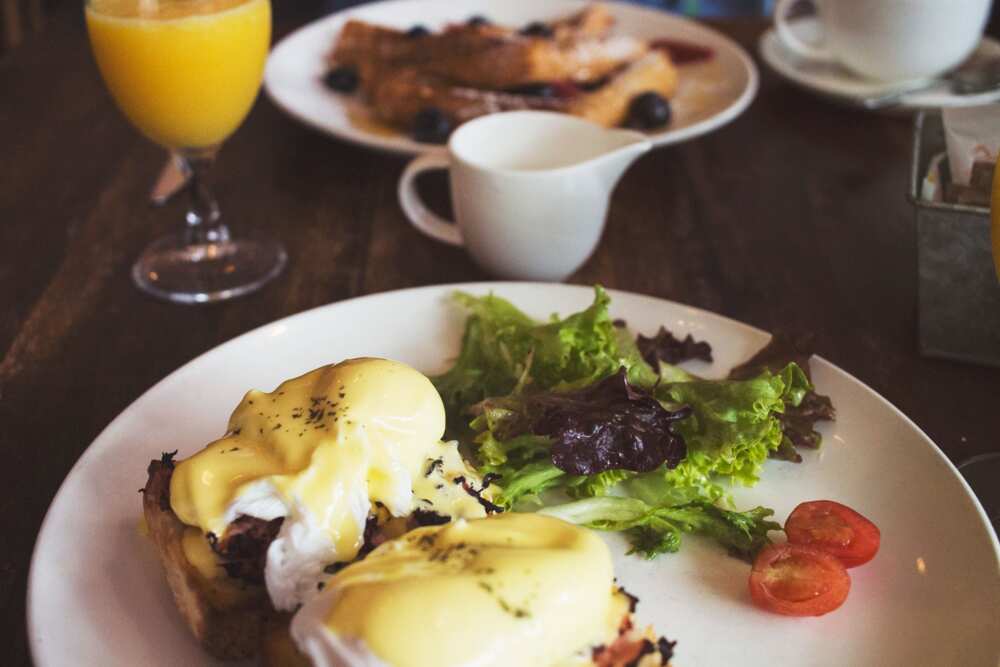 Preparation:
First, cook two poached eggs according to the recipe we have reviewed above. And then, proceed to make a sauce for eggs. For the sauce, put two egg yolks in a bowl, season them with salt and pepper and beat with a mixer or a blender for several minutes, until a smooth light mass is formed. Squeeze the juice from the half a lemon, add it to the yolks and continue beating.
Now, melt the butter on the stove or in the microwave oven and gradually pour it into the base of our sauce. Now, brown the bread in a toaster or on the dry frying pan, and also fry the bacon. To serve the Benedict egg dish, put the bacon on the toasts, place poached eggs on top, and pour everything with the sauce. And, enjoy your meal!
Creative egg recipes
Eggs are quite versatile products that can come in handy for so many dishes. You can use it or any part of the egg for creating even some unusual meals. Let's see what we can make with the help of eggs, using them in a different way.
Egg pate with nuts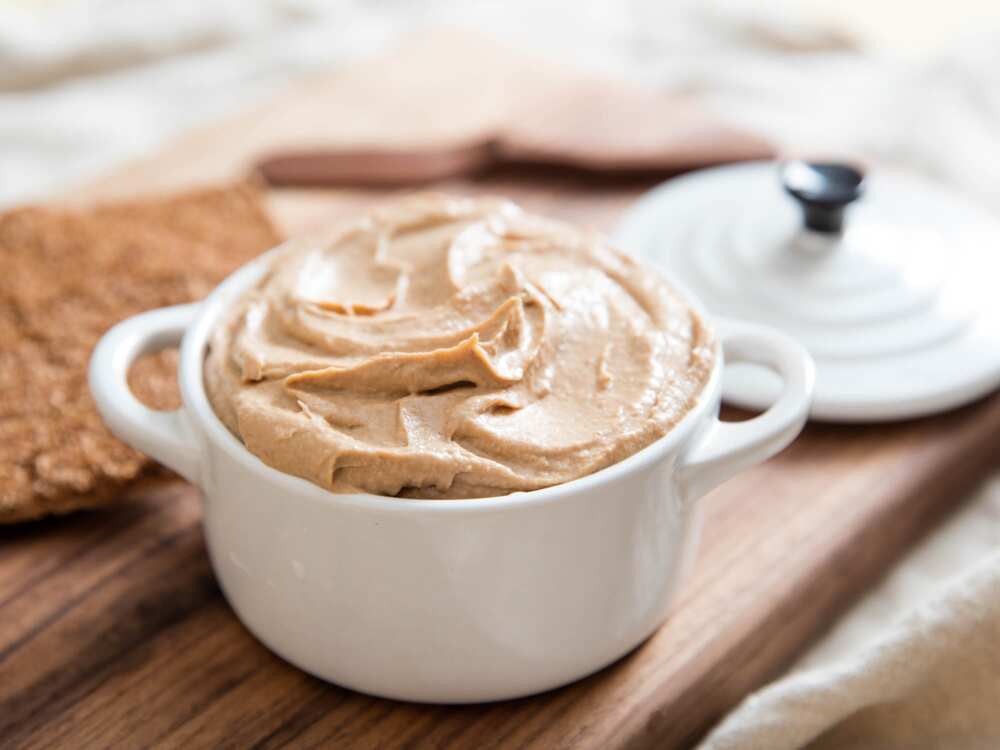 READ ALSO: How to make egg roll?
If you do not think that pate is a dish itself, then you should reconsider it. This is a tasty and simple dish which is so quick to prepare.
Ingredients:
eggs - 2 pcs.;
onion - 1 pcs.;
pinch of salt and ground pepper;
nuts (any kind you prefer) - 100 g;
butter for frying.
Preparation:
First of all, hard boil the eggs. Then, chop onions. Next, put a small piece of butter on the frying pan, and add chopped onions when it is melted. Fry onions on heat at the low level until cooked. Now, chop the nuts with the help of blender or coffee grinder. Or you can just simply smash them with the flat side of the knife's blade.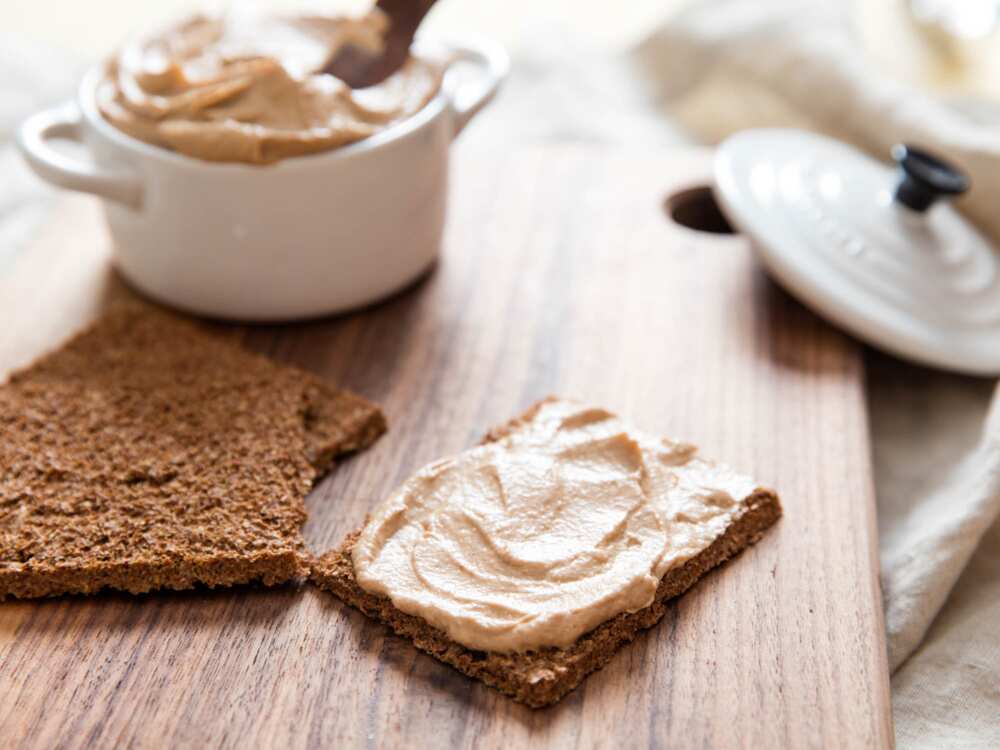 When the eggs are ready, cut them into pieces as well. And then, put cut eggs, chopped onions, and nuts into a blender. Season everything with salt and pepper, and grind thoroughly until smooth consistency. And that is it, our egg pate is ready to be served. One of the serving options can be pate with croutons.
Deviled eggs recipe
Deviled eggs can serve as an excellent and tasty snack on your table. For their preparation, you first need to boil the eggs hard. Next, cut the eggs into halves and remove the yolks. Put them aside for a while as we will use them for a stuffing later. The recipe that we want to present to you is the simplest of the existing ones, but it deserves no less attention. The value of deviled eggs is that you have a lot of freedom in customizing the filling. And what do we need for our recipe?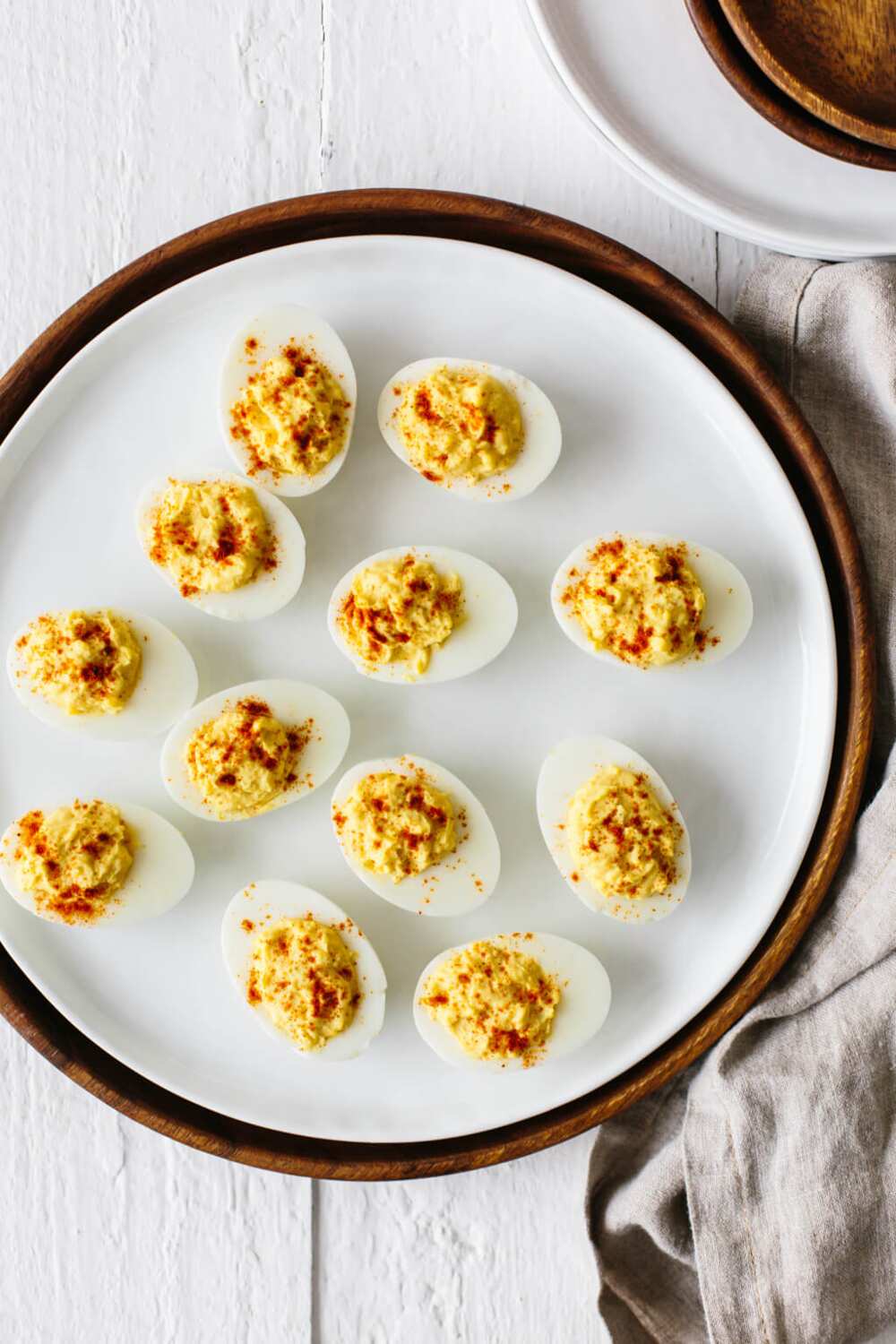 Ingredients:
onion - 1 pcs.;
carrot - 1 pcs.;
vegetable oil - 3 tablespoons;
boiled yolks - 4 pcs.;
salt and ground pepper to taste.
First, finely chop the onion and grate the carrots. Heat the pan and fry the onions and carrots with vegetable oil until ready (about 7-10 minutes). Next, add the boiled yolk, salt, pepper and stir everything well. Stuff the egg whites with filling and your dish is ready. Bon appetit!
READ ALSO: How to make Nigerian buns with eggs?