The famous musician Wizkid is constantly working hard on his career, that is why he is now so successful and influential not only in his native country Nigeria but also on the entire African continent. Wizkid is a very talented and flexible singer and he is also a great stage performer, that is why his concerts always gather huge crowds of people. All of his work and effort brought him huge amount of money, which he now spends on what pleases him. Read about Wizkid new house and cars!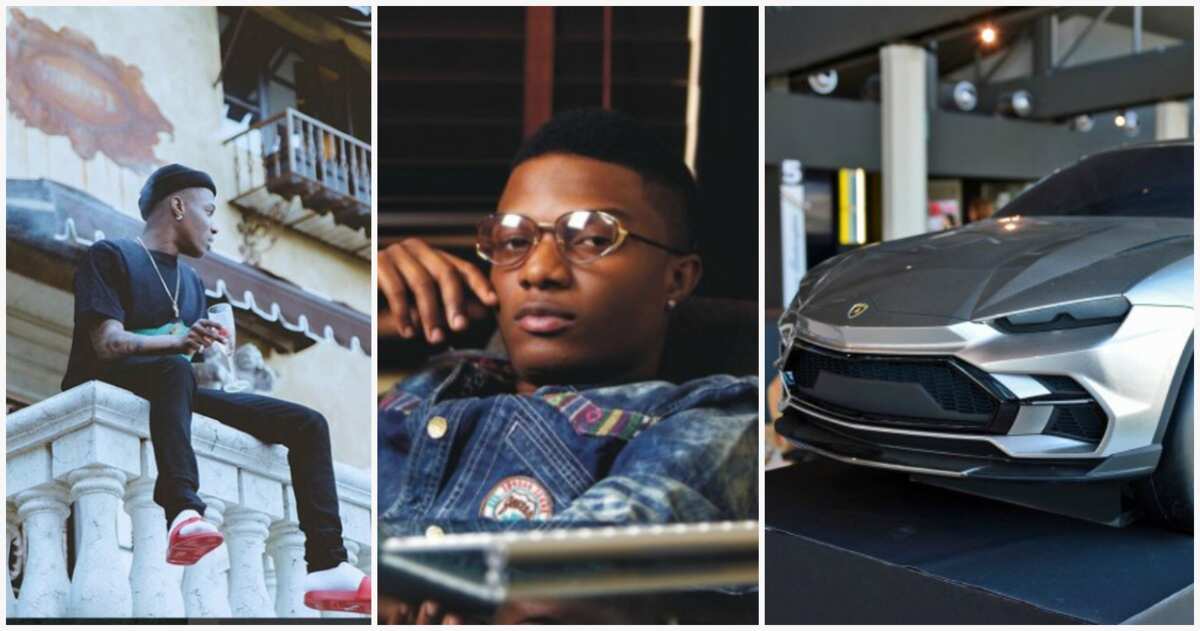 Latest Wizkid's house and cars
Wizkid his real name is Ayo Balogun, has got a lot of fans all over Africa and if you are one of them, you are probably interested not only in his creative side but also his life off-stage. It is quite tempting to find out which house does Wizkid live in, what mansion and a car he bought recently. Are all these assets really expensive and luxurious, like we would possibly imagine them to be? First of all, we have found some information for you about the latest Wizkid house, so hop on our train and read.
Wizkid's new house
According to official sources, the musician Wizkid, is a proud owner of two houses. The first known house is situated in Lagos, Nigeria. The public found out about this house, when Wizkid announced it on Twitter in 2013, thanking God for his brand new home. This house is apparently a four-bedroom duplex and is located in Surulere. The price of it is unknown, however, this mansion is not the recent one.
The new house of Wizkid is situated in the United States, precisely in Los Angeles. Sources state that the price of this luxurious mansion was about 15 million dollars. This residence was purchased by Wizkid in 2016.
This mansion of Wizkid has three floors and is designed in the Victorian style. There is a large and spacious swimming pool where the popular musician likes spending time with his family. There are many high-tech gadgets in the house and an extremely large area for casual hangouts. Wizkid's American home truly feels like a paradise, and he can always come here whenever he needs a rest.
In addition, rumor has it that Wizkid has acquired a brand new home in Banana Island, which is the absolute best place for celebrities to buy property. The gossips say that the cost of Wizkid's new house is 16 million dollars, which even tops his American home. However, this information is not official, and Wizkid himself has not confirmed whether this is true.
This was all the information that surfaced on the Internet about Wizkid's houses. And the confirmed new one is the one that was bought in 2016 in Los Angeles because the star didn't confirm the info about the house some sources claim he owns in Banana Island.
READ ALSO: Who is Wizkid's girlfriend now? Is it Tiwa?
The Starboy likes to posts photo of this luxurious mansion in the USA on his Instagram. You can look at some pictures of Wizkid house in this article, and determine whether you like it or not. The most important thing, however, is that the Starboy himself likes his home and enjoys living there.
Now, we will move on to the exciting information about the latest vehicle acquired by Wizkid.
Wizkid's latest car Lamborghini Urus
This is Wizkid new car that he purchased in 2018. This is a brand new car that was released by Lamborghini manufacturers in December 2017 and launched in the summer of 2018.
This is a very athletic car that has perfect proportions and is also very strong and reliable. It has a beautiful unforgettable design and excellent technical characteristics.
It is said that buying a Lamborghini cost the singer $200,000, which is equivalent to N73 million!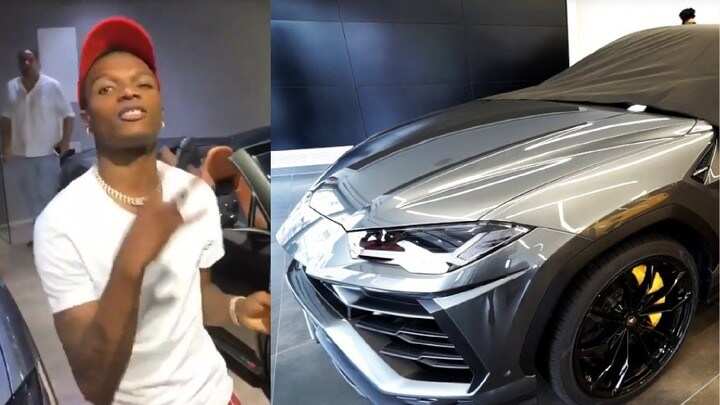 Wizkid and his Lamborghini; photo: thenigerian.news
Other Wizkid's cars
The star singer surely has a good taste for the cars, and he very often updates his garage. Wizkid's financial stability and love for new car models allow him to purchase any vehicle he wants. Of course, this might not be the full list of his wheeled possessions, and it is possible that he has more of them. Except for the lately purchased luxurious vehicle, the following cars belong to the famous singer:
Hyundai Sonata. This car of Wizkid cost N6 million when he purchased it.
Black Honda Accord I-VTEC. Wizkid purchased this car for N8 million.
Mercedes-Benz 2012 Compressor. This vehicle cost Wizkid N10 million.
BMW X6. The famous Wizkid payed N11 million for this luxurious car.
Porsche Cayenne. This car's price is N18 million.
Porsche Panamera. The original Porsche Panamera that Wizkid acquired for N25 million, unfortunately, survived a sad fate. The famous singer crashed his car in an accident in 2013, when he was driving along Lekki-Epe expressway, returning from a party.
Bentley Continental GT Speed Convertible. According to the reports, purchasing this car caused Wizkid to say goodbye to N45-N50 million.
Wizkid can definitely afford himself everything. Hopefully, Wizkid's story will inspire everyone to work hard to achieve their dreams.
READ ALSO: Wizkid's new Lamborghini: what do we know?