Edikaikong soup recipe: impress even the pickiest eaters
Are you looking for a delicious edikaikong soup recipe? Then boy, do we have a treat for you! Check out this article to find out how you can make this tasty native meal, so that you can impress your guests and family with your awesome cooking skills.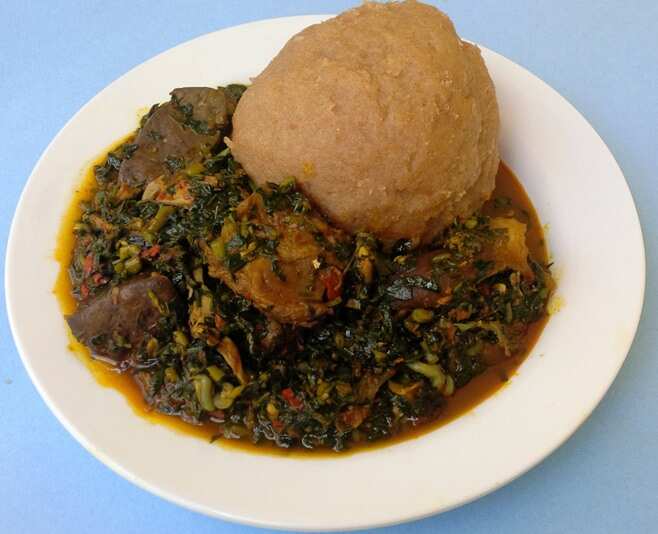 The edikaikong soup recipe has its roots in the history of Nigerian nation, to be exact some ethnic group - the Efiks. The edikaikong soup means merely vegetable soup, the name of the dish fully reflects its content. It is also known as Edikang Ikong soup. The advantage of this soup is in its benefit for health - it contains almost all needed vitamins, it is low in calories and filling at the same time.
The ingredients for edikaikong soup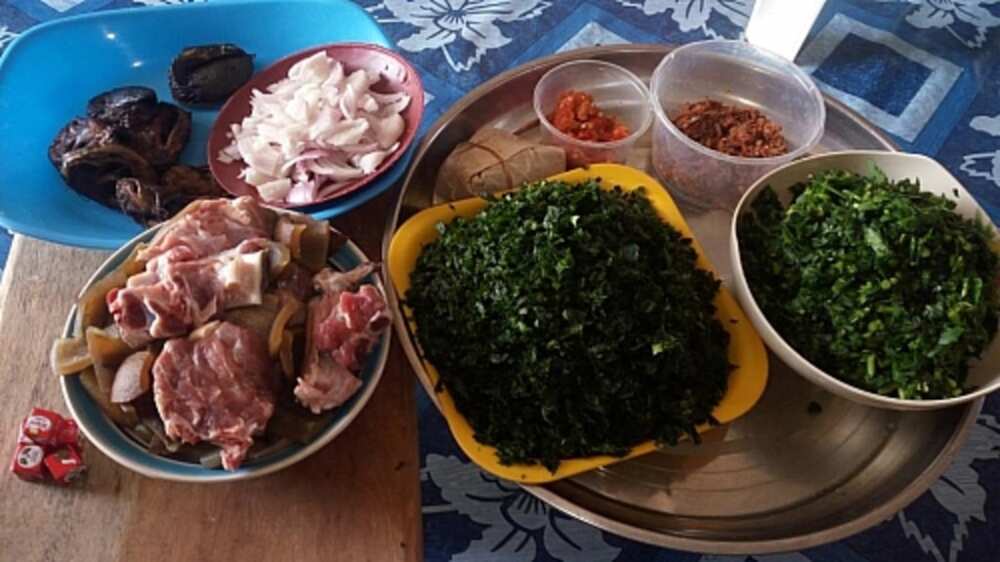 READ ALSO: How to make vegetable soup with ugu and waterleaf
So, before you find out how to cook edikaikong, you should learn a list of quite unusual products for this dish. The ingredients for edikaikong are as follows:
1 kilogram of Pumpkin leaves.
500 grams of Waterleaves or Talinum Triangulare.
500 grams of meat (the different sorts are desirable).
200 grams of Periwinkle.
1 cup of palm oil.
1 onion.
1 stockfish.
2 smoked fishes medium in size.
165 grams of shrimps.
Several yellow peppers.
1 crushed crayfish.
Black pepper and salt to taste.
1-2 stock cubes.
Sometimes it's hard to find these ingredients if you live outside of Nigeria. You can change the edikaikong recipe in this situation. Pumpkin and Water Leaves, Periwinkle are easily replaceable by more widespread ingredients such as spinach and lettuce. The taste will change a little, but the soup still will be delicious.
How to prepare edikaikong soup?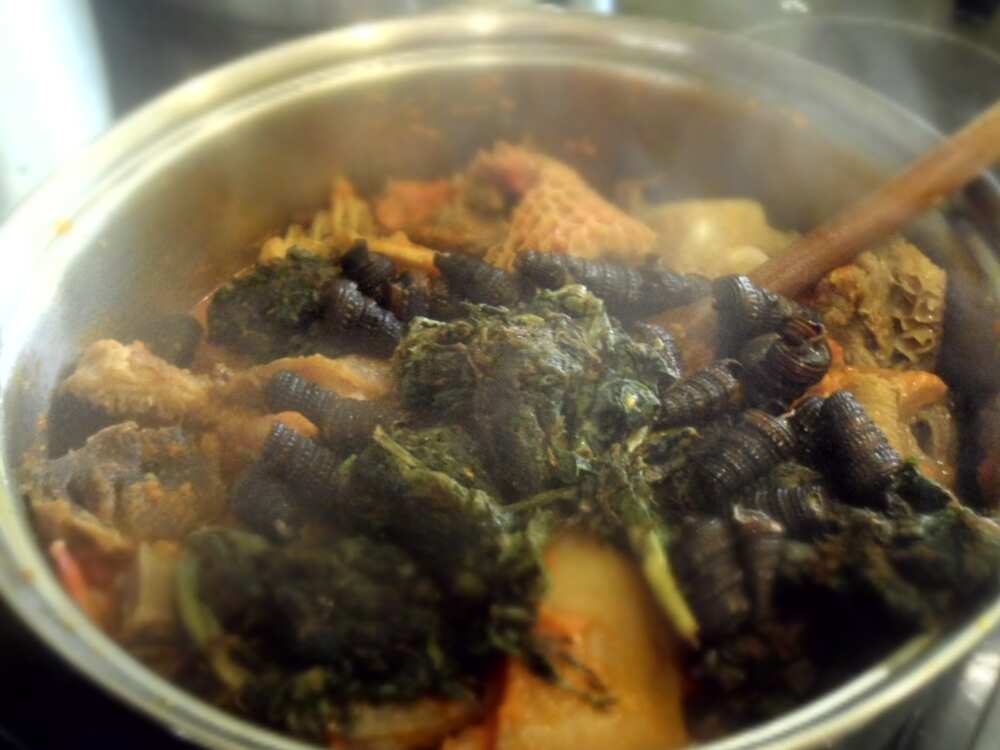 The first and the main advice on how to make edikaikong soup properly is the right preparation of ingredients. It means that we should wash them carefully and let them dry. Next, you should chop the vegetables - periwinkle, pumpkin and water leaves. The smaller the pieces are the better for us. With meat, we do the same and roast it in a deep pan with the onion and stock cubes. Pour off the excess water, because only palm oil is the liquid for the soup.
When meat is almost done you should add the palm oil, shredded yellow pepper, and crayfish. They must boil in oil for 10-15 minutes. It's necessary to taste this mixture for pepper and salt, add the needed amount and move on to the next step of cooking.
Then, we add water leaves, pumpkin leaves, periwinkle, mix everything and leave for several minutes to boil. Take care of ingredients, they mustn't be overdone. Now we only need to add the rest of the ingredients - all seafood and stock cube - stir them carefully and cover the pan. The soup must boil on low heat for 4-5 minutes. After that, you must turn off the fire and let the soup brew from 5 to 10 minutes and it will be done.
Now you know how to cook edikaikong soup! This delicious dish will be to the liking of the pickiest eaters. It is an amazing soup, which helps us to get closer with the Nigerian culture, and it is an irreplaceable meal for our health, because its ingredients are rich in vitamins and microelements.
READ ALSO: How to cook edikaikong soup?
Source: Legit.ng