How to prepare stew sauce for rice
Want to know how to prepare stew sauce for rice? We have prepared some of the best recipes for you, which you will find super easy to cook and incredibly delicious. So, check them out!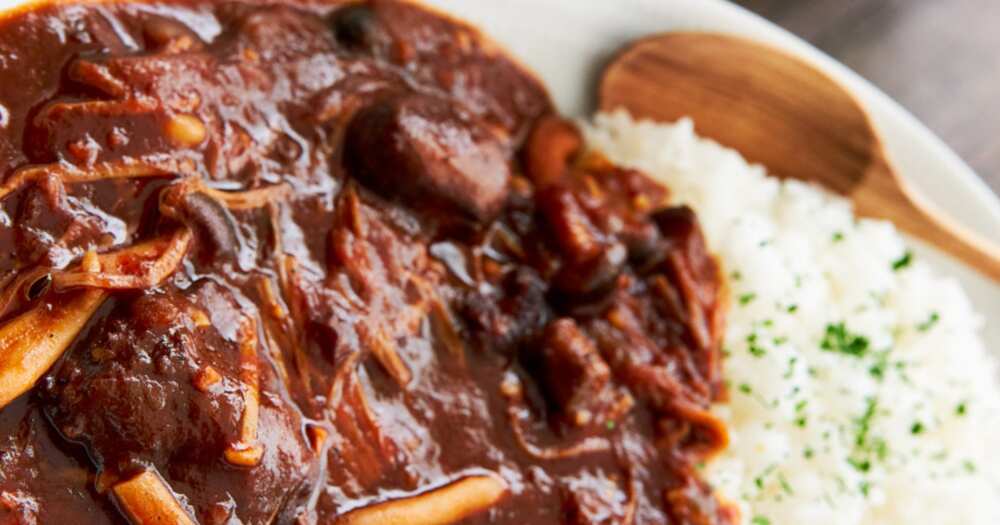 How to prepare Nigerian stew sauce with eggs
Egg stew sauce has become one of the popular ones for many Nigerians. And this is of no surprise. The sauce is straightforward to prepare and also it is incredibly delicious. Egg stew sauce can be an interesting decision for your rice of course.
Recipe #1
Ingredients:
eggs - 3-4 pcs.;
tomatoes - 4 pcs.;
ground dried pepper;
onion - 1 pcs.;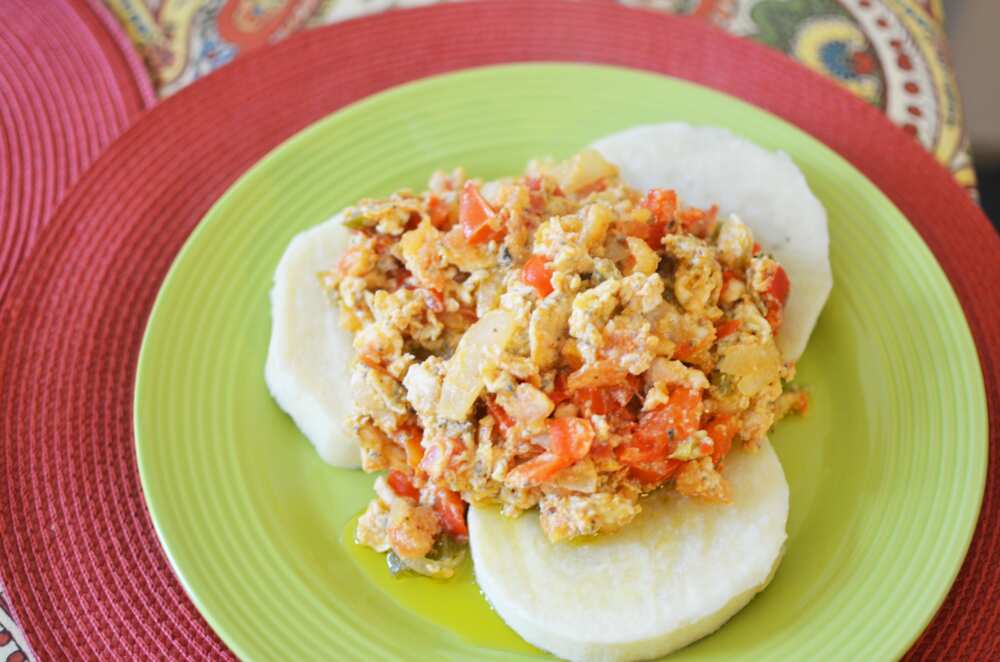 curry powder - 1/4 of a teaspoon;
seasoning cube - 1pcs.;
vegetable oil - 80 ml;
pinch of salt.
Preparation:
First, let's start with tomatoes. Wash them and cut into small pieces or just blend them. Cut the onions as well. Next, whip the eggs thoroughly, and put all of this aside for a while.
Put a saucepan or not very deep pot on the stove, and set the heat at the medium level. Then, pour vegetable oil in it and heat up until it warms up enough.
Next, add cut onion, and mix it for about 3 minutes until it becomes golden. Then, add cut or blended tomatoes. Cook for about 7-8 minutes until the oil begins to make bubbles in the sauce.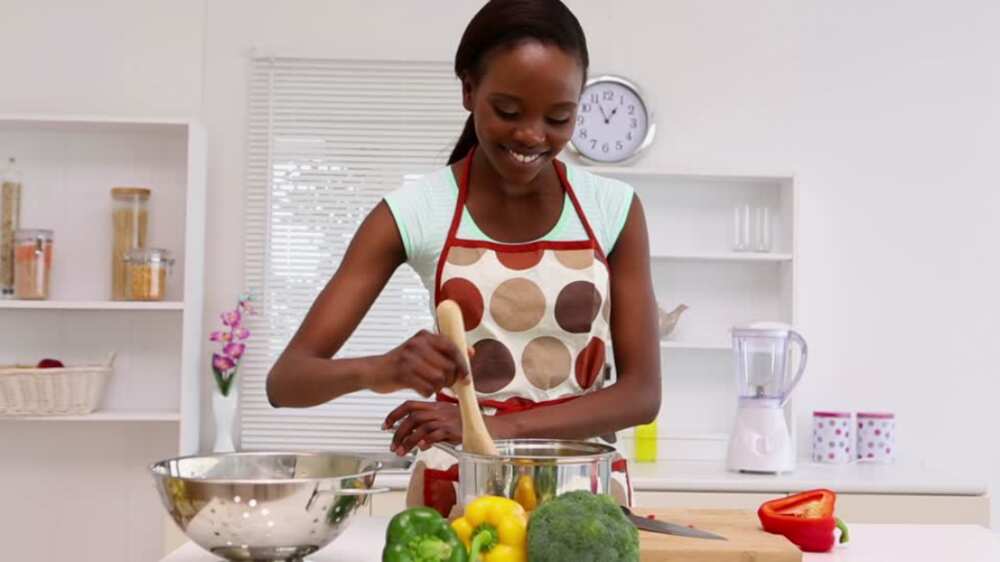 Now it is high time to add seasonings. Add curry, salt, and the seasoning cube until you are satisfied with the taste of the sauce. Mix everything until the ingredients combine well with one another.
Later, set the heat at the low level and lightly add in the whipped eggs, At this point, you may not mix the sauce, if you want it to be smoother, But if you do not mind it having some egg lumps, then you can go for stirring the mixture. Mix continuously for about 5 minutes on the heat set at the low level, and as soon as the egg sauce is entirely prepared, turn off the stove, and you can serve the sauce with your dish.
Recipe #2
This egg stew recipe is a little bit easier, for the case you are feeling extra lazy, but anyway, it is very delicious as well.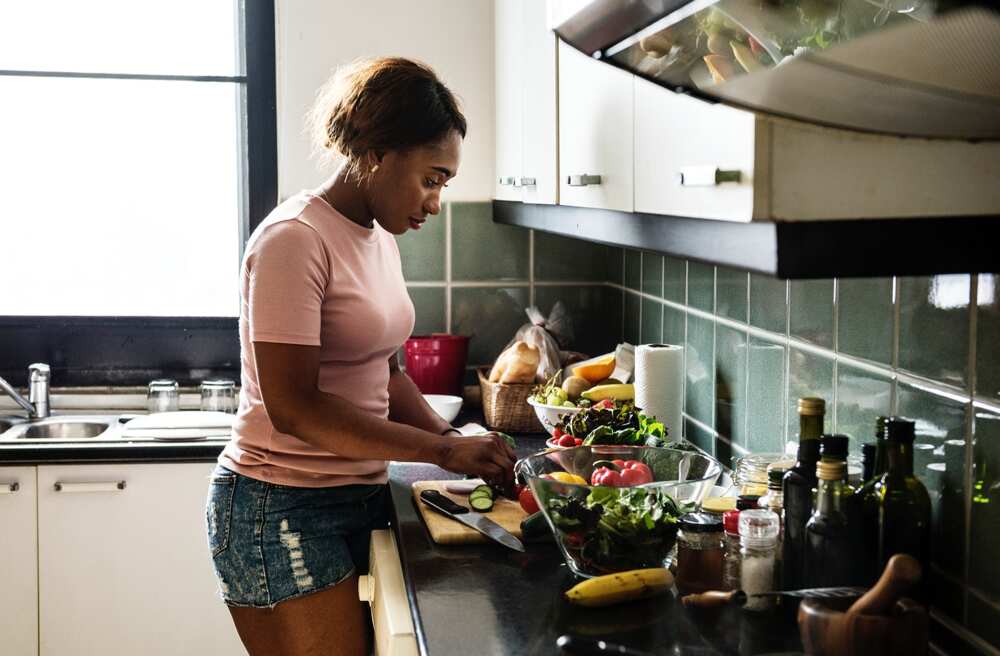 Ingredients:
chicken eggs - 4 pcs.;
milk - 150 g;
wheat flour - 1 tbsp.;
butter - 30 g;
pinch of salt and white pepper.
Preparation:
Let's start with eggs. Before you put the eggs in a pot of water, let them warm up to room temperature if you pull them out of the fridge. Otherwise, it will be struggling to peel them. Immerse the eggs in hot, but not boiling water (otherwise they may crack).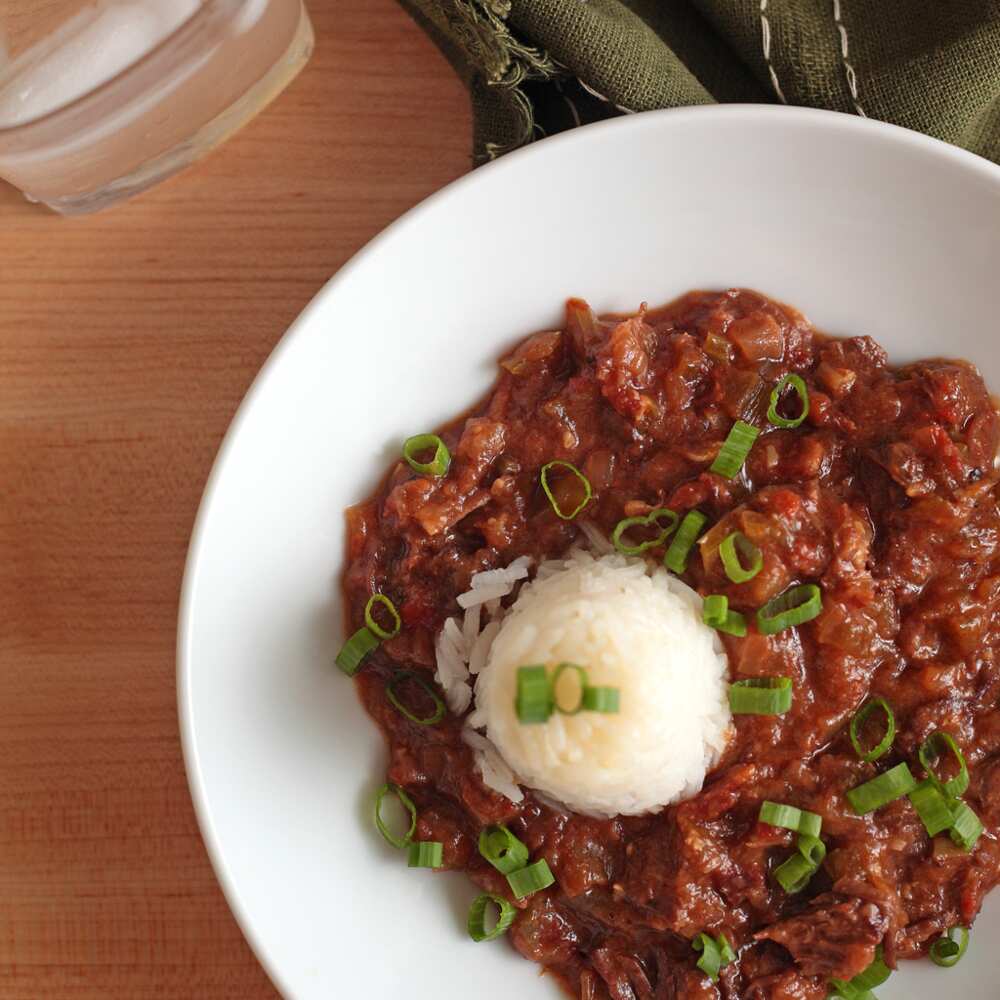 READ ALSO: Easy coconut rice recipes for everyone
To boil the whites evenly, and the yolk does not turn out to be overdried and gray or, conversely, too liquid, cook the eggs on low heat for exactly 7 minutes after boiling. Immediately after boiling, place the eggs in ice water for 10 minutes, then there will be no problems with the eggshell.
Now, melt the butter in a saucepan on low heat. Add wheat flour to the butter. Stir to avoid lumps. Then, pour milk in the saucepan gradually. Stir and cook for about one minute. When you are satisfied with the consistency, add chopped boiled eggs and mix everything thoroughly.
How to prepare vegetable stew sauce
This sauce is a real magic wand in combination with any side dish. It is especially suitable for rice and pasta. So, do not let us waste time anymore and let's get to the preparation.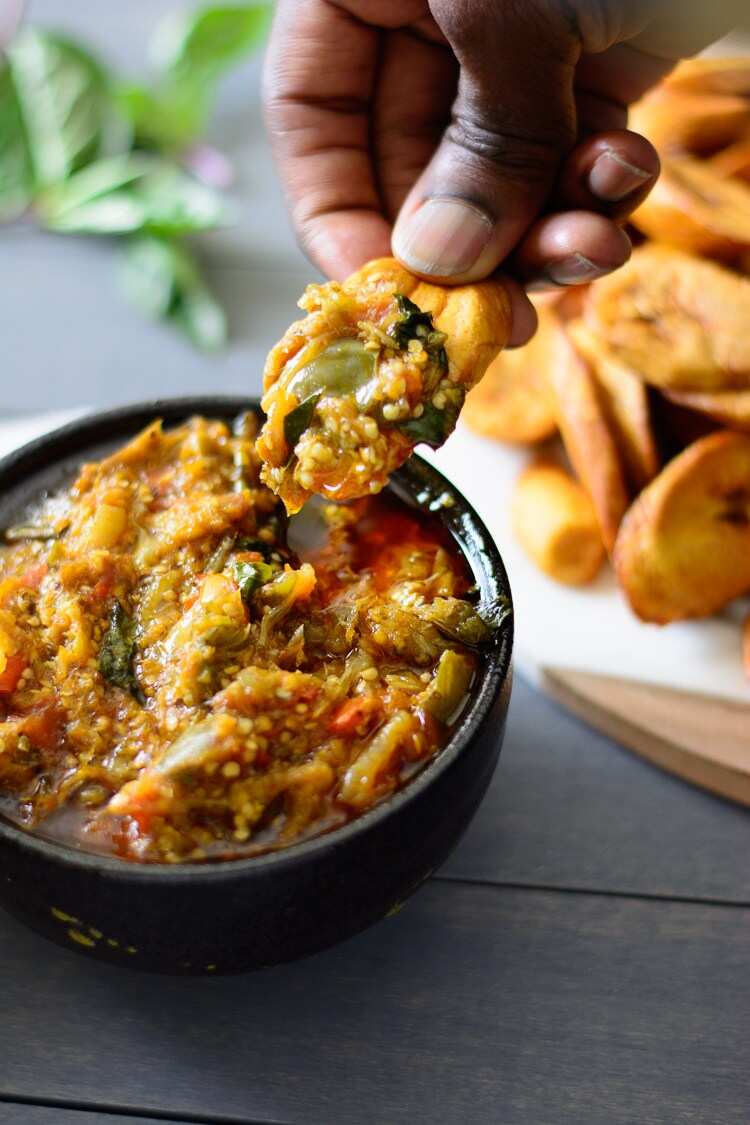 Ingredients:
eggplant - 2 pcs.;
carrot - 1 pcs.;
onion - 1 pcs.;
tomato - 1 pcs.;
pinch of salt and black pepper;
vegetable oil - 3-4 tbsp.;
tomato paste - 2-3 tbsp.;
boiled water - 4 tbsp.;
garlic cloves - 3-4 pcs.
Preparation:
Wash and peel all the vegetable. Then squish garlic cloves with a knife cut them arrows into stripes of about 1 cm length. Pour vegetable oil in a thick-walled pot and heat it to a boil. Throw in sliced ​​garlic cloves and fry until they get golden.
Shred onion on a grater or cut with a knife and add it to the pan with garlic. Next, shred carrots and add them to the pan as well. Reduce the fire and mix everything in a saucepan.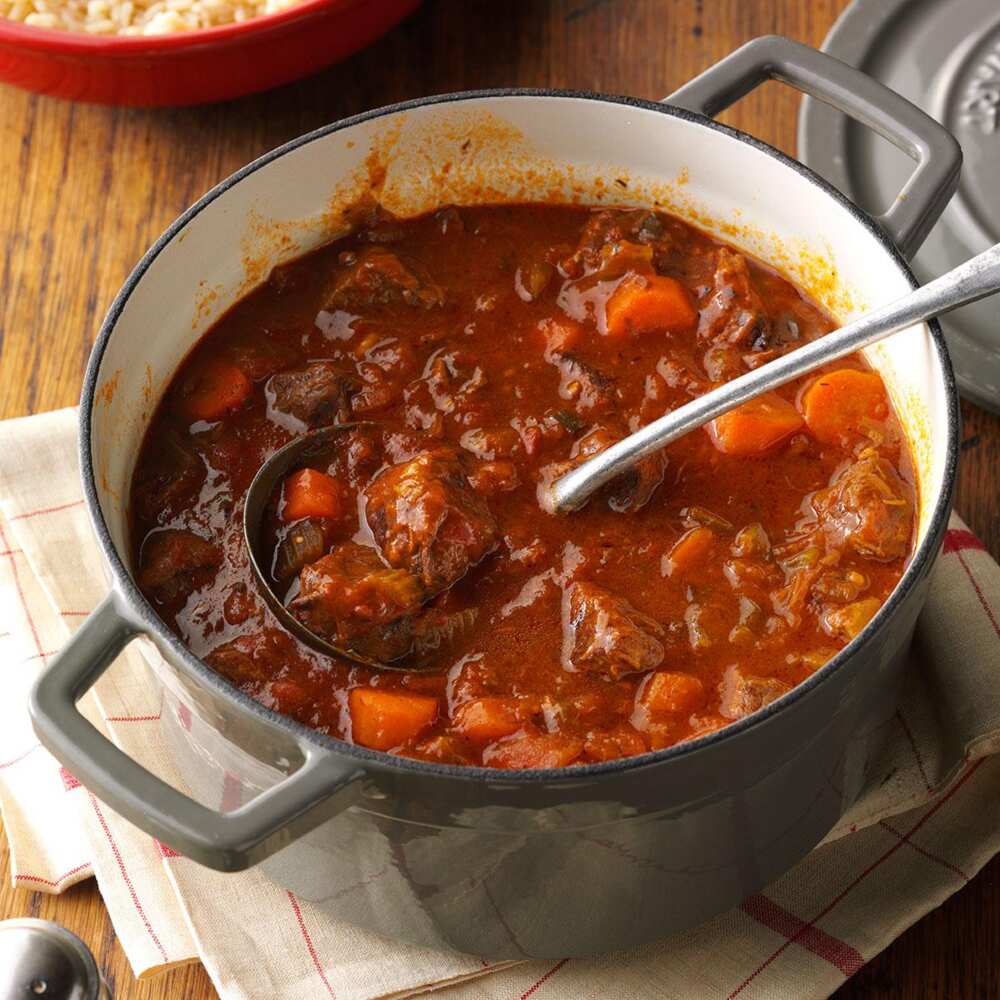 Now it is time to cut the eggplant. Next, cut the tomato. When you are done with cutting add the ingredients to the saucepan and mix everything well, gently turning the ingredients over with a wooden spatula.
Then add spices and seasonings directly to vegetables or tomato paste diluted with water. Simmer the vegetables under the lid for another 5 minutes, mix, taste and add some more seasonings if necessary. When the sauce is cooked, turn the heat off and serve the dish.
How to make sauce for rice with chicken
Recipe #1
Chicken sauce for rice with tomato paste and tomatoes is a nourishing and delicious sauce of chicken meat with broth, onion, and tomato. It is cooked very quickly.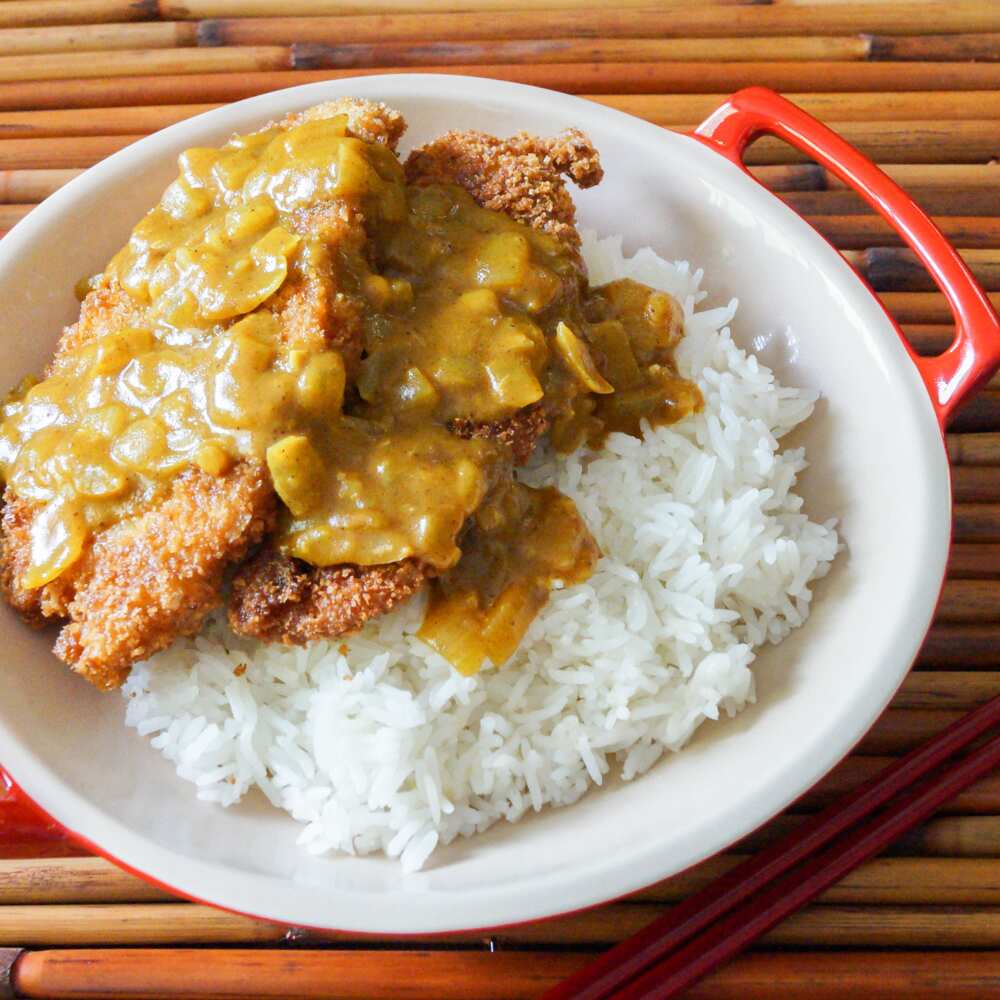 READ ALSO: How to make pap with cheese
Ingredients:
chicken fillet - 300 g;
wheat flour - 1 tbsp.;
tomato - 1 pcs. (big one);
tomato sauce - 2 tbsp.;
chicken broth - 1 cup;
onion - 1 pcs.;
pinch of salt.
Preparation:
Finely chop the onion and fry it until it becomes transparent. Then add the flour and in a few minutes - tomato sauce and a peeled tomato. When a mass in the pan will become of uniform color, dilute it with constant stirring with chicken broth and bring to a boil. Then place pieces of boiled chicken and simmer about 5 minutes until the sauce is cooked.
Recipe #2
Ginger chicken sauce is a surprisingly fragrant, thick and tasty sauce. It has meat with vegetables in the form of carrots and onions; a little garlic makes it moderately savory, and ginger gives it a unique taste and aroma.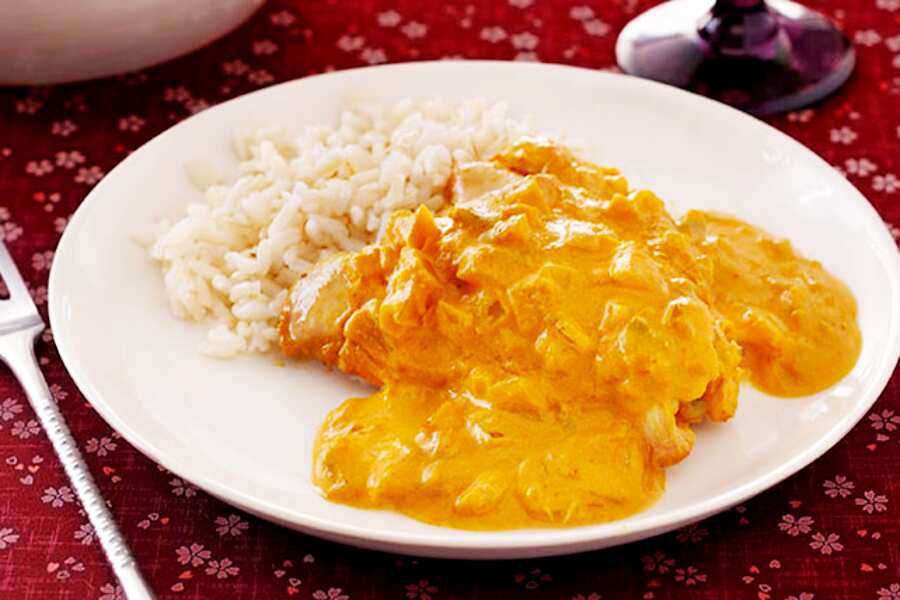 Ingredients:
chicken fillet - 500 g;
onion - 1 pcs.;
carrot - 1 pcs.;
garlic cloves - 3 pcs.;
sour cream - 150 g;
soy sauce - 50 g;
grated ginger root - 1 tbsp.;
olive oil - 50 g;
potato starch - 30 g;
sugar - 1 tbsp.;
water - 1/3 of a cup;
pinch of curry with ground black pepper;
pinch of salt.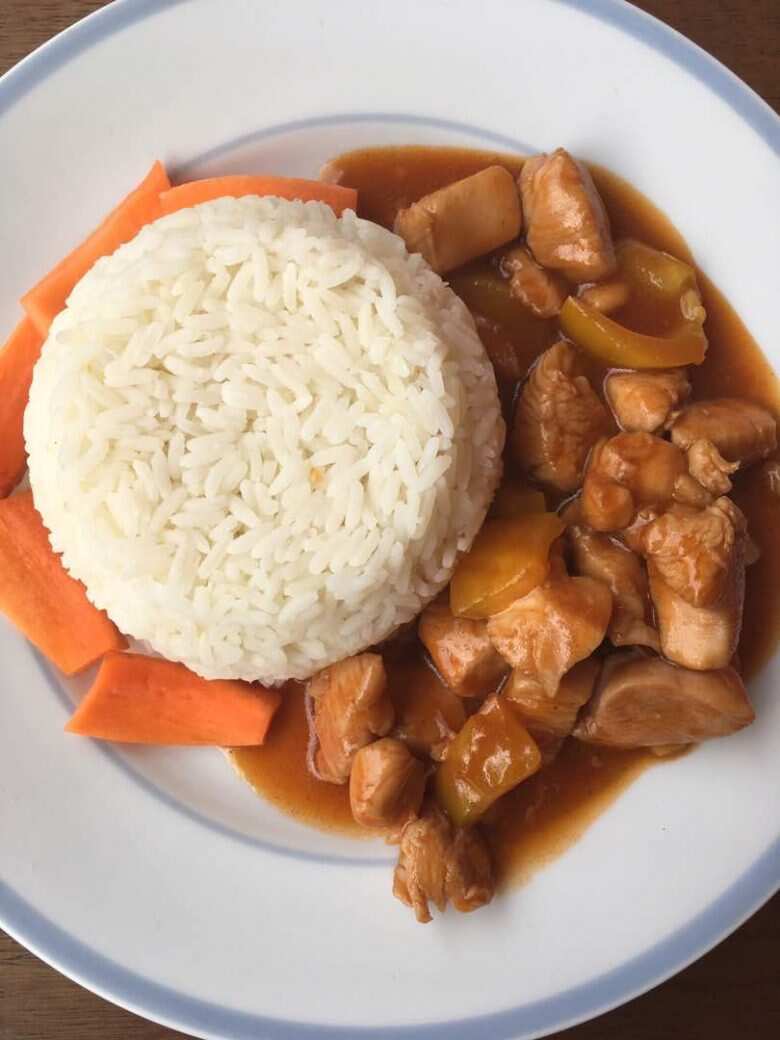 Preparation:
After washing and drying the chicken fillet, cut it into thin straws, put it in a bowl. Then sprinkle the meat with lemon and add sour cream with soy sauce, ginger root, black pepper and curry to it. Leave to marinate for about 4 hours.
Clean the onion and cut it into small cubes. Then wash the carrots, peel it and cut into strips. Peel and chop the garlic as well. Pour olive oil into a deep frying pan, put roots in it and cook them on low heat for about 5 minutes.
Then, mixing the chicken fillet with potato starch, send it to the pan, pour the remains of the marinade and add sugar with salt, water, and chopped dill, cover the pan with a lid and cook for about 20 minutes, adding water if necessary. Then turn off the fire and let the chicken sauce brew a little bit.
READ ALSO: Top 3 yam recipes in Nigeria
Source: Legit.ng