Catering business plan in Nigeria is really essential now! Recently, catering has become increasingly popular. It is an off-site restaurant-style service. The essence of such a business is that you can arrange a corporate party, a home party or deliver food at any time and place convenient for the customer.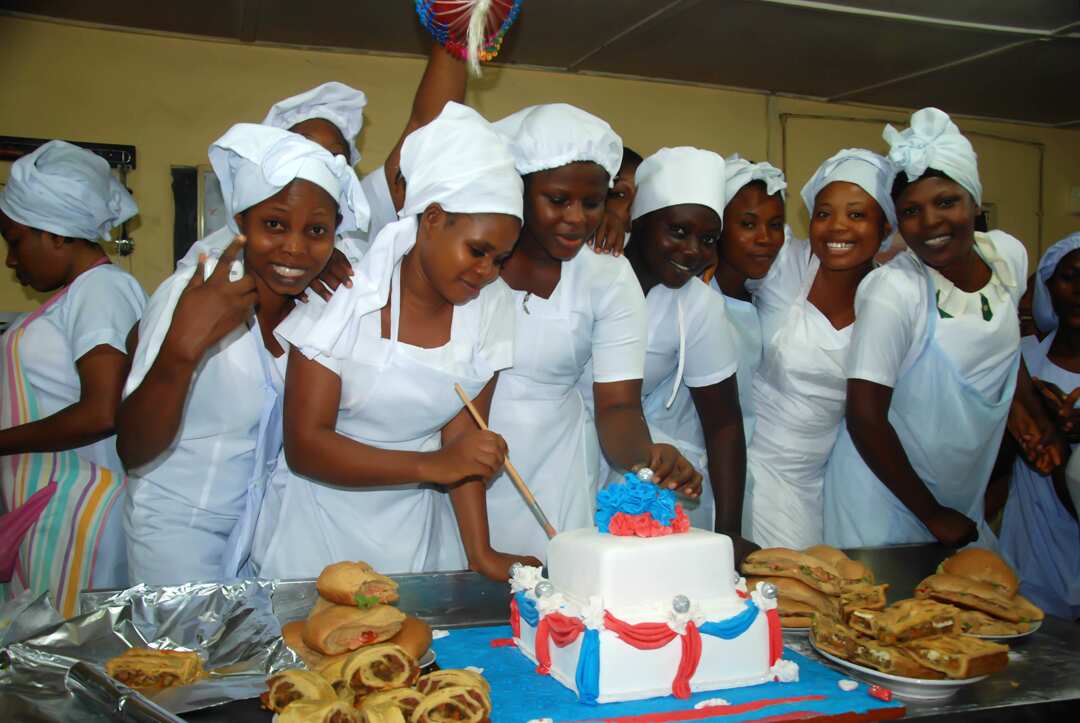 Catering business plan
It is necessary to understand the fundamental difference between catering and regular delivery. Catering is a complete decoration of the holiday, including table setting, and other trifles. This is a whole range of services, which starts with developing the design of interior decorations to the smallest details such as the delivery of furniture and creation of a menu.
Regardless business plan format, anyone who wants to open a business in the field of catering can choose one of its forms:
To work as a kind of intermediary between a restaurant or cafe and a customer, reselling food prepared in a catering establishment and delivering it to the customer's home or office.
Start cooking in your kitchen and deliver food to customers on their own or by courier service.
Buy or rent a place, organize a professional kitchen on it and hire qualified personnel. In this case, it will be possible to deal not only with the delivery of meals but also to serve home and away parties, picnics, etc.
How to write a business plan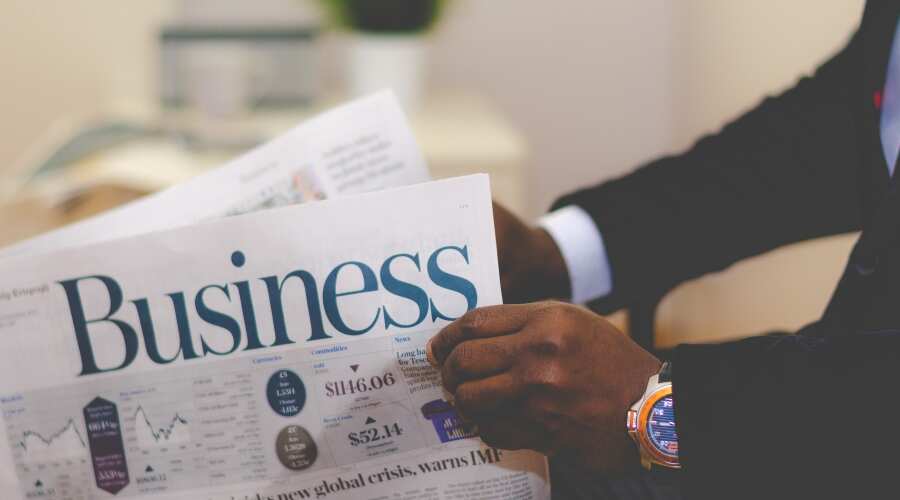 Before writing a catering business plan, you need to decide on a niche, and it is preferable to choose the one with a is high demand. To compare favorably with competitors, it is worthwhile to offer a wide variety of dinners. If you provide vegetarian and diabetic meals, the number of customers will multiply.
Financial plan
To open a business like catering, you need to make a detailed financial plan. Catering is a business that requires special placement for production.
Start-up capital
Starting capital depends of course on the cost of place renting and the scale of the business itself. However, on average, the opening of a small business for providing catering services will cost at least N300,000. It is important to note that for the development of entrepreneurship almost every bank in Nigeria has a special program for financing even small business ideas.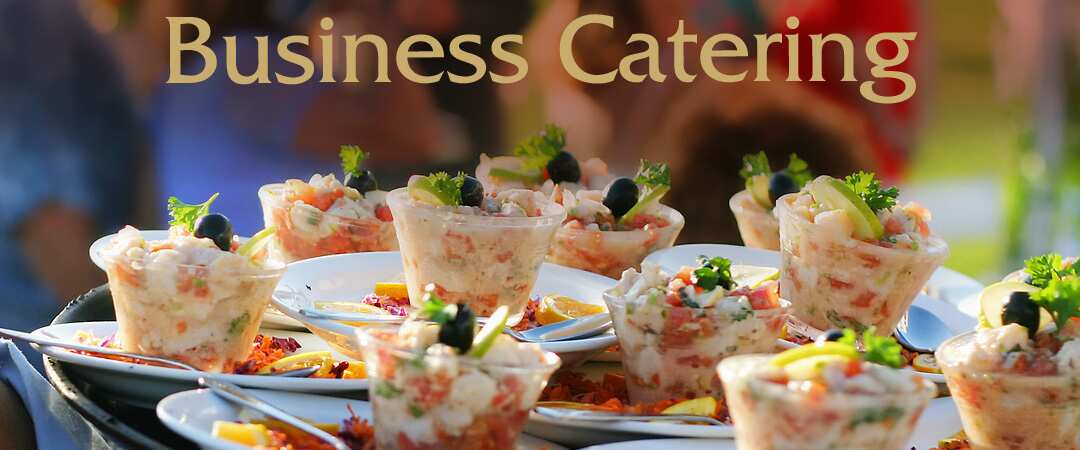 The place
When choosing a place, you need to examine in detail the rental price offers. It is important to remember that the rental price often changes and this must be taken into account in financial planning.
Equipment
Also, you need to take care of the equipment. You will need (at least):
cooking plates
ovens
microwaves
refrigerators
Stuff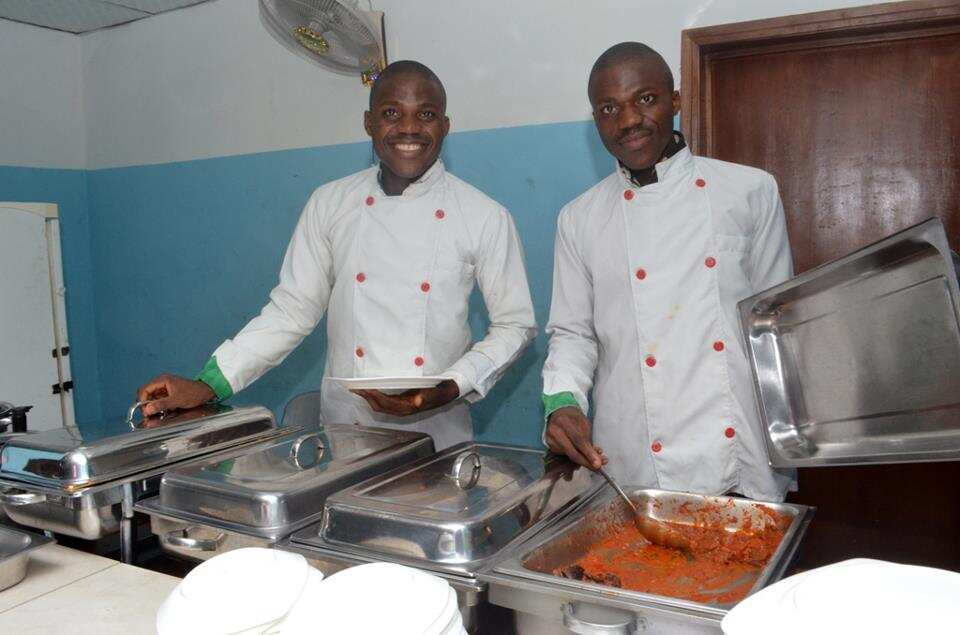 A significant aspect of running a catering business successfully is a competent selection of stuff. At the initial stage, you should hire two or three cooks and about four couriers. In order for cooks to work faster and not be distracted, you can hire an assistant chef who will do work that does not require extensive qualifications (wash and peel vegetables and fruits, and so on).
READ ALSO: Types of business plan and characteristics
It is not necessary to hire an accountant staff to keep accounting records of a start-up company, and it is better to use the services of outsourcing accounting service.
Composing a menu
Since such business as catering, is highly competitive, it is necessary to think through the menu in detail. It is essential to offer customers a varied menu, that means, the same dish should appear in the menu no more than once a week. This small tip can significantly increase the number of customers.
Search for customers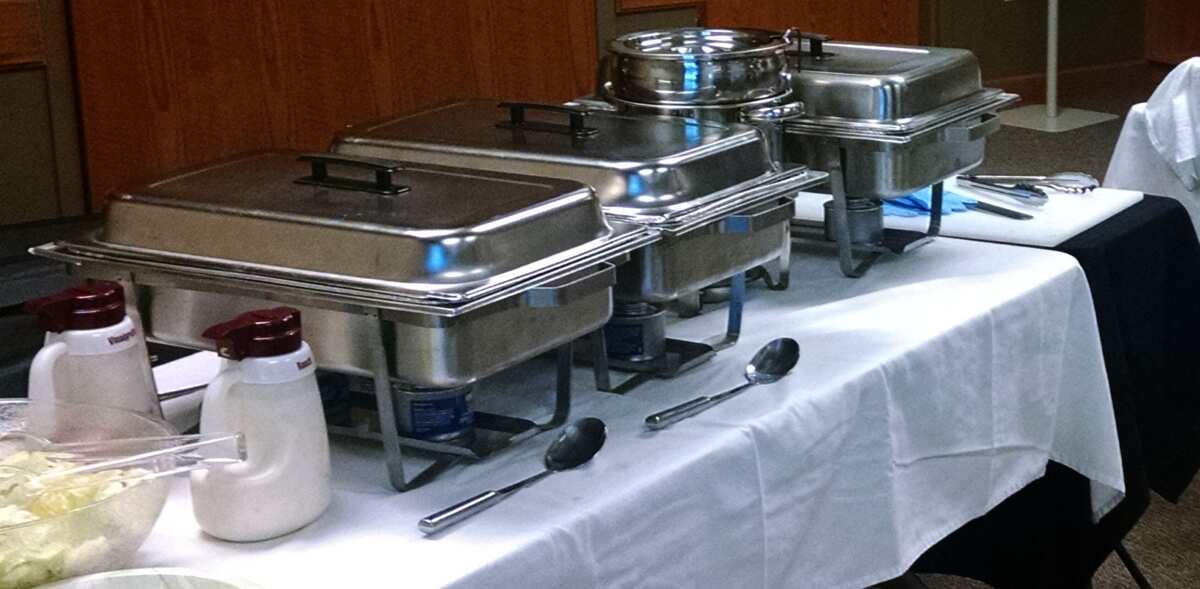 When all organizational issues are resolved, you can begin to search for customers. The easiest way is to hire promoters to go around all the nearby office buildings with advertising booklets, offering inexpensive and tasty meals to employees.
It is critical to stimulate customer demand with various promotions, for example, you can suggest a company that orders ten lunches, a gift like a large bottle of chilled drink or a free dessert. Such actions are low-cost, but they can bring significant benefits.
Marketing plan
A reasonable marketing and promotion system aimed at attracting customers is the key to a successful start of a catering company and its subsequent dynamic development.
Writing a business plan, you should include in your marketing activities the following:
Catering company website development - with online ordering function.
Distribution of leaflets and flyers with information about the company's services.
Significant discounts for first corporate customers and the development of a discount card system.
Possible risks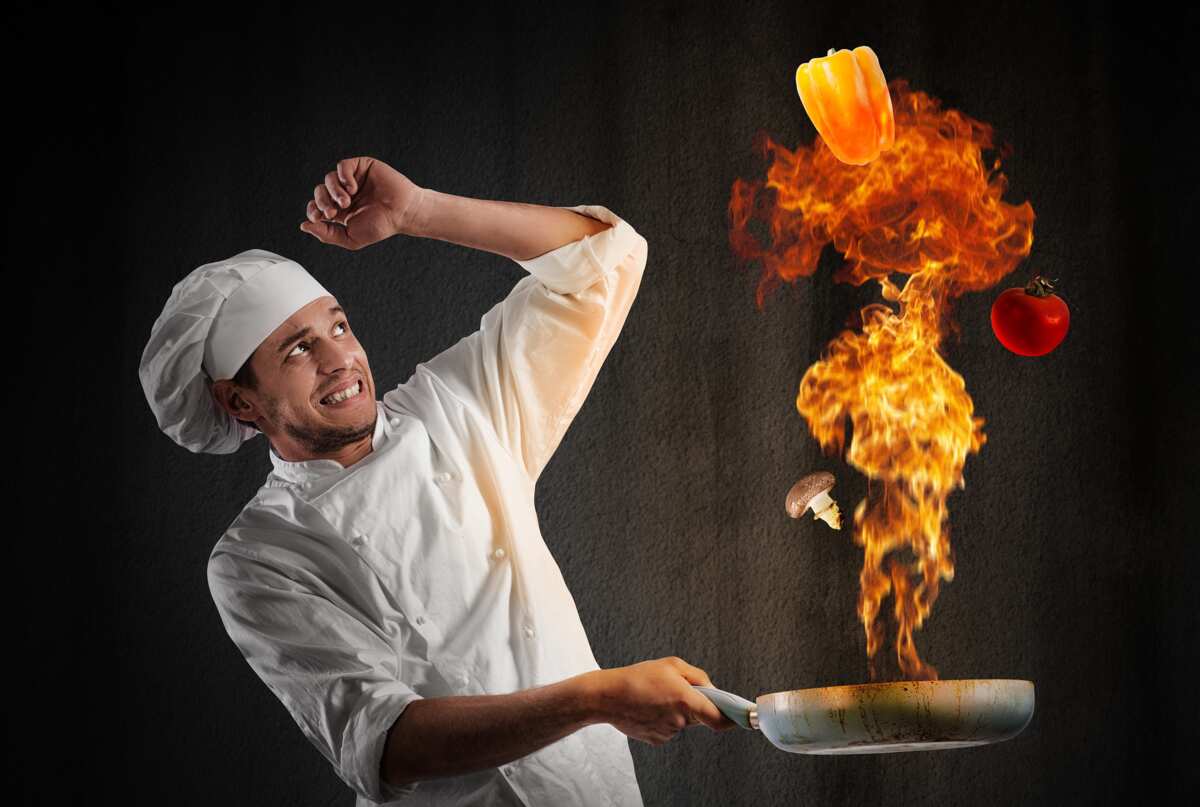 Opening a catering company in a small town with a population less than 500 thousand people is risky. However, if a thorough analysis of the market for these services has shown that catering will be in demand, then you can safely take up the implementation of this business idea.
From the whole range of potential threats to the stability of a business, there are several of the most probable, namely:
The emergence of competing companies with more "convenient" terms of service and prices.
Rising prices for fuel and, as a result, for food.
The severe economic situation in the country and the fall in the standard of living of the population.
Risks associated with the disruption of the supply of quality products.
Thus, such business as catering is cost-effective, with a skillful approach to business planning process can bring you high profits. If the drawn up plan is carried out strictly, then no special difficulties should arise.
READ ALSO: Event planning business plan in Nigeria