How to cook porridge beans with ripe plantain
If you are searching for how to cook porridge with beans and ripe plantain, here you can find several handy pieces of advice. It's a popular meal and you may enjoy it a lot in many countries but the typical Nigerian beans porridge is exactly what you need.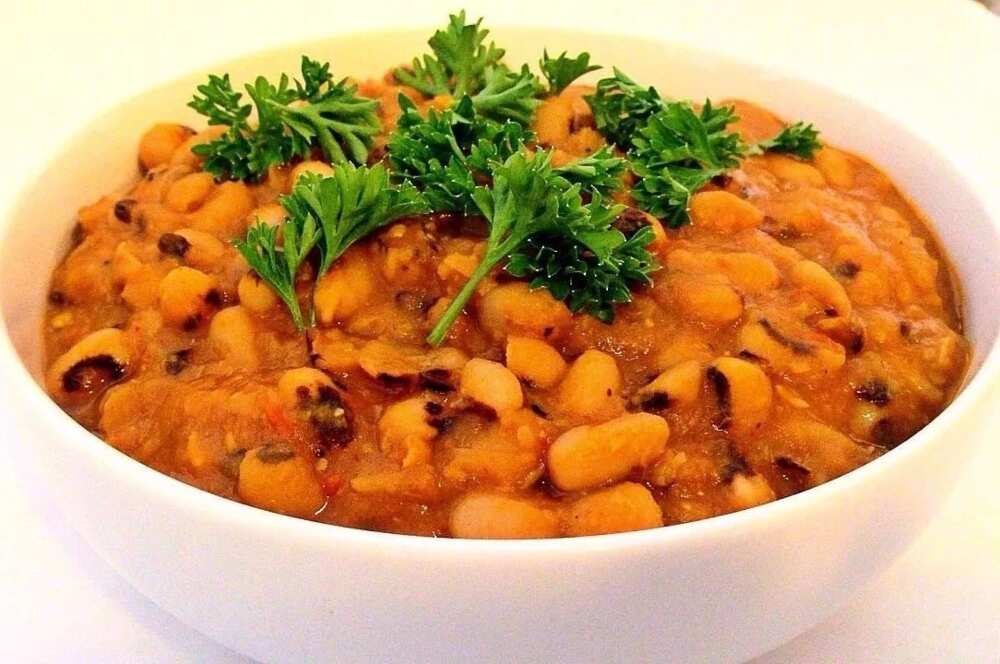 Why you should try this Nigerian beans porridge
Beans are cheap and nourishing and a porridge made with beans is a delicious experience. Many Nigerian meals are made with beans. Depending on a recipe, such a porridge can be a fast and cheap meal but sometimes you may want something more exquisite.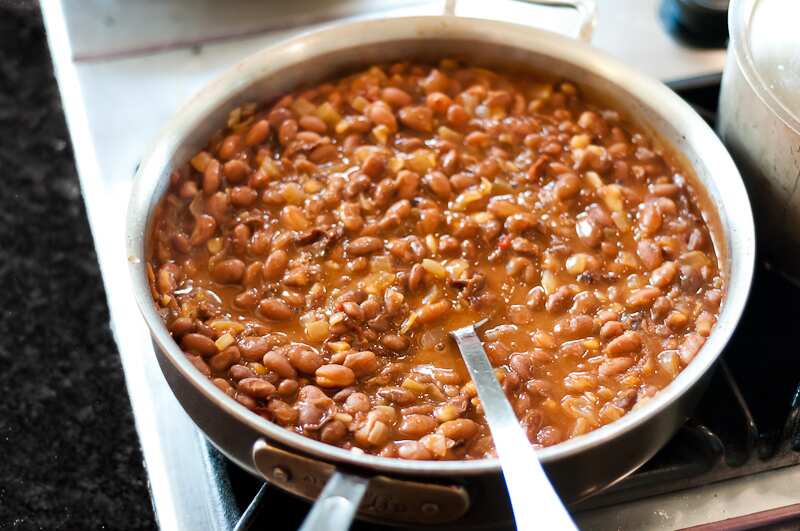 READ ALSO: How to cook beans and yam
To cook this porridge, you will need to soak the beans you will use for the night so that they are easier and faster to cook. Besides that, soaked beans are not that likely to cause you bloating and discomfort. Also, if you have no time or patience to cook beans, take advantage of already cooked canned ones. They will save you a lot of time and efforts.
For this porridge you will need the following ingredients:
2 cups of beans (whichever you choose)
5 pieces of plantain
500g of chicken meat (or whichever meat you prefer) or dried fish
3 red bell peppers
3 green bell peppers
4 green chili peppers
4 ripe tomatoes
1 onion bulb
1 teaspoon of curry (optional)
1 teaspoon of thyme
2 tablespoons of crayfish (ground)
1 cup of broth (of that meat you've chosen)
1 tablespoon of palm oil
3 celery sticks (or parsley if you want)
2 cloves of garlic (minced)
Salt to taste (or seasoning cubes)
First, soak the beans for at least 5 hours. Then, remove the water and rinse them thoroughly. Add fresh water and cook them in a pot for about 30 minutes. While the beans is cooking, peel the plantains and dice them into a desirable size.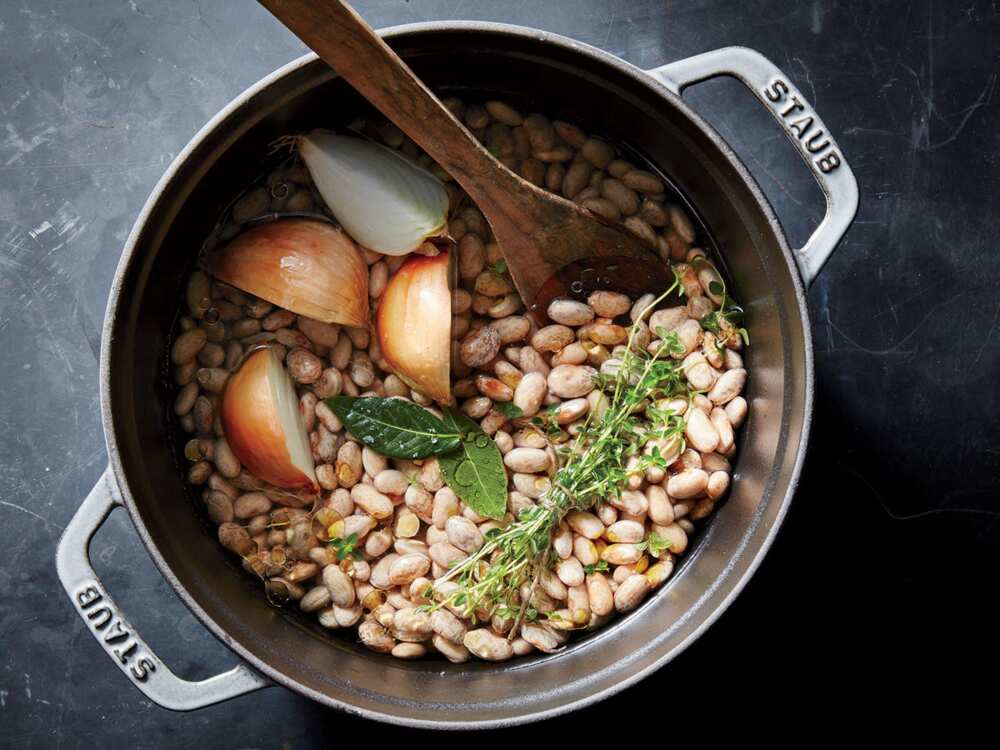 Check the readiness of the beans. When they are almost done, add the plantain pieces and cook until the latter are soft. At this time, add some more water or stock just to help beans cook properly. Add crayfish salt or seasoning cubes, spices, thyme, and a part of the chopped onion. Stir the mixture well.
While all this is still cooking, wash and chop the peppers, garlic, and tomatoes. Also, chop meat if you have decided to add some. Fried chicken meat goes perfectly well here. It's also the time to add palm oil (or any other vegetable oil you have chosen) or to add none if you have decided not to add it.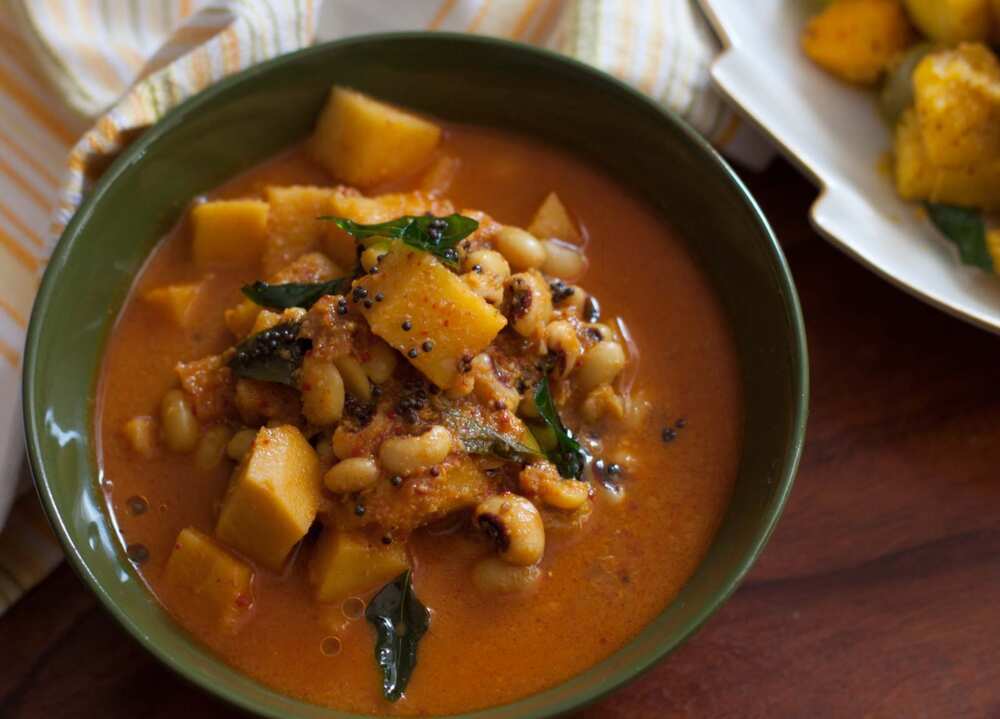 READ ALSO: How to prepare jollof rice with carrot and green beans
Take a frying pan, add some vegetable oil and fry the remaining onion and garlic for no longer than 30 seconds. Then, add diced tomatoes and keep on frying for some 10 minutes more. Finally, add peppers and keep on frying. You should feel free to add any vegetables you like: carrots, for instance, green peas, and so on.
After adding the remaining vegetables, add some salt and cook for 10 minutes more. This will be enough. This done, check out the beans. The water has evaporated almost completely, so it's time to add the vegetables, stir everything and keep on cooking for 5 minutes more. This is how you can prepare beans and plantain porridge easily and quickly.
How to cook simple porridge with beans and plantain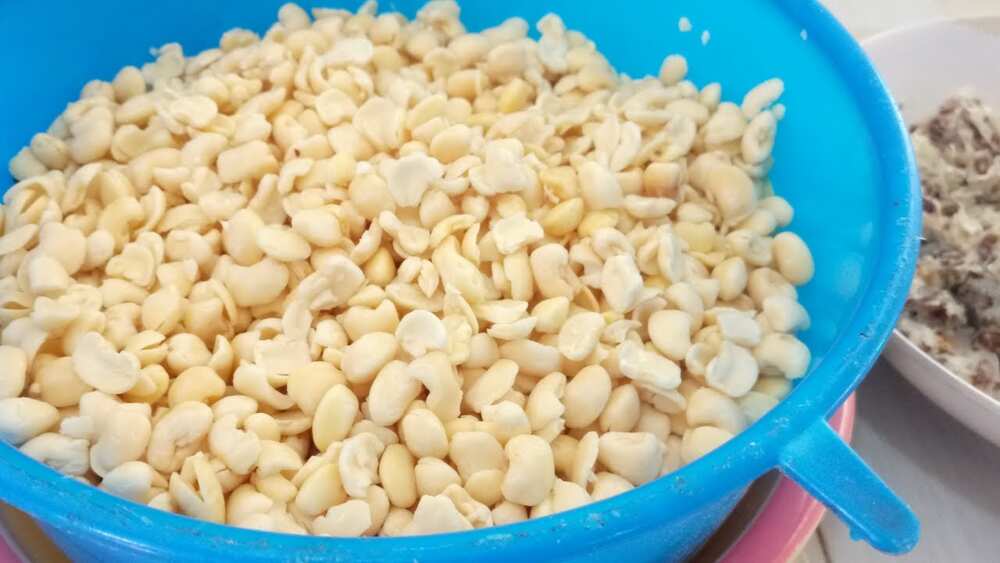 This is how to prepare beans and plantain porridge in a different way. This recipe is simpler and includes fewer ingredients. However, this doesn't mean that it's less mouth-watering.
For this recipe, you will need the following ingredients:
2 cups of beans (here it's recommended to use honey beans but you can take whichever you like and cook them as you usually do)
1 finger of ripe plantain
2 bulbs of onion
10 pieces of atarodo peppers
1 bunch of any scent herbs or leaves
1 cup of ground crayfish
½ cup of palm oil
1 teaspoon of salt
3 seasoning cubes
Wash the honey beans and boil them for about 20 minutes. After this time, remove the water and wash them again. Return the beans into the pot, add fresh water and set on cooking again. The cooking time may differ but you simply need to cook the beans until they are tender.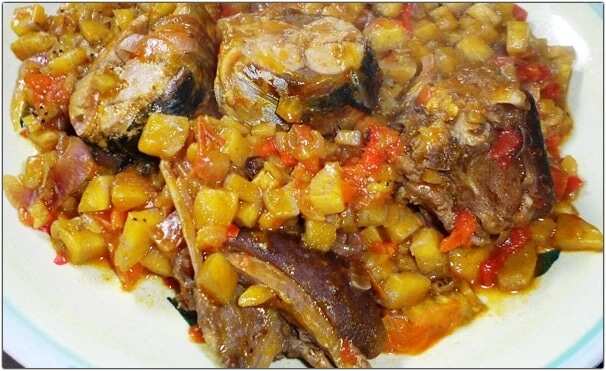 In the meanwhile, wash the peppers and blend them together with one onion and crayfish. The second onion should be sliced and so should be scent herbs or leaves. Wash and peel the plantain and cut the flesh into small or medium pieces.
Check out the beans. When they are cooked and soft, add the onion pieces, peppers blended with other ingredients. Then, add diced plantain flesh, salt and seasoning cubes. Add some more water. After this, cover the pot and leave the porridge to cook for 15 minutes more.
Now, add the oil and taste the porridge to check whether it's salty and seasoned enough. Let the porridge cook for 7 minutes more. Add the scent herbs or leaves and stir accurately. Now, the last 5 minutes and the porridge is ready. Let it cool down and you can serve it with meat or fish.
The most exquisite Nigerian beans porridge with plantain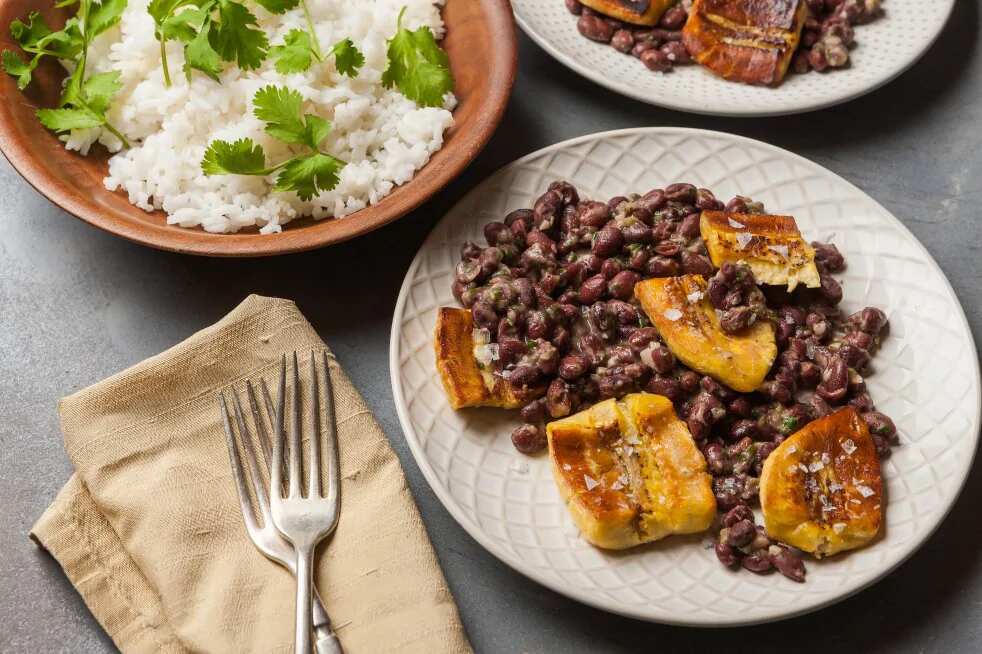 READ ALSO: How to cook beans to taste good
This is a recipe to surprise everyone! You will need the following ingredients:
1 ½ cup of peas or beans, whatever you like
1 plantain
½ medium yam tuber
4 pieces of chopped smoked turkey meat
2 tablespoons of ground crayfish
1 onion
1 big tatashe
Scotch bonnet peppers (to taste)
Salt
Seasoning
Palm oil
Peel and dice the yam. Put the washed tatashe, scotch bonnet and ½ of the onion into a blender, add a little water and blend into a paste.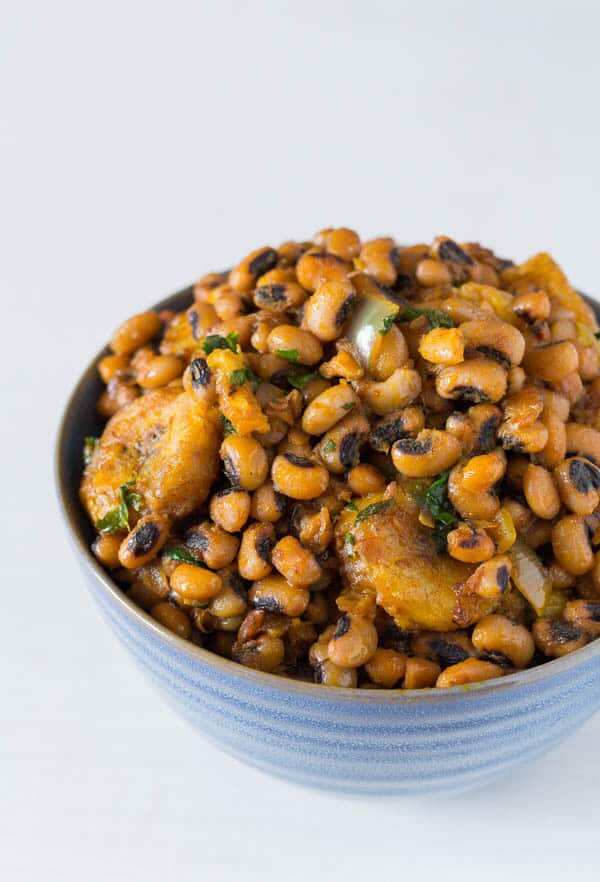 Put the beans into a pot, add water and chopped onion and cook until the beans are about one half ready and tender. If you periodically remove the water and add fresh to the beans, it will keep them looking great and reduce the risk of further bloating. Finally, when the beans are one half cooked, add yam cubes and keep on cooking until the yam is soft enough.
When done, add plantain, palm oil and pepper blends cook for 10 to 15 minutes more. Add turkey meat, crayfish, salt and seasoning and stir well. Keep on cooking the porridge until the wanted thickness is achieved. Taste the porridge to check whether it's salty enough. If everything is fine, take it off the stove and serve.
How to cook porridge beans: recommendations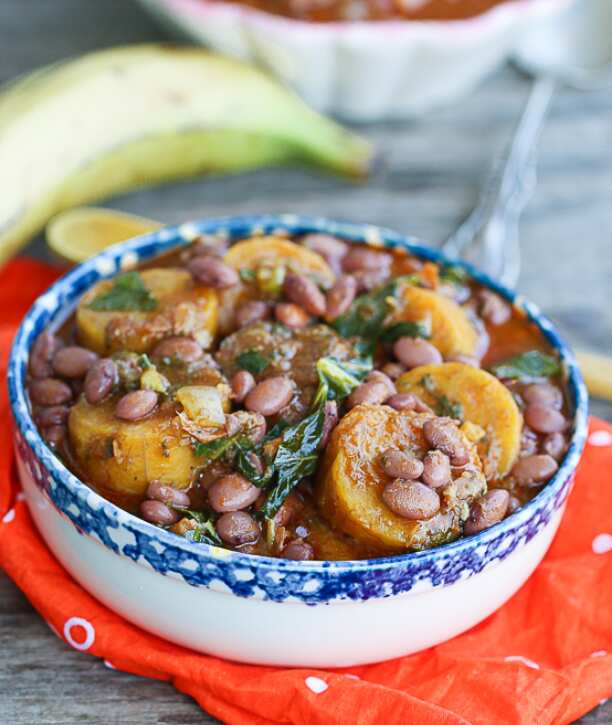 So, simply cooked beans have very little taste. This is why if you want your beans porridge to have a rich flavor, you should always add tomatoes. If you like curry, add it as well because it will give an incredible aroma and a juicy color. If you want more brightness, use red bell peppers and paprika.
The recipe you will find right below may be cooked both with and without palm oil. This may be important for those people who don't eat much fat or simply don't like palm oil. As well, you are the one to choose the type of beans you want to use for this porridge. There's no crucial effect if you choose, for example, black-eyed peas instead of red kidney beans.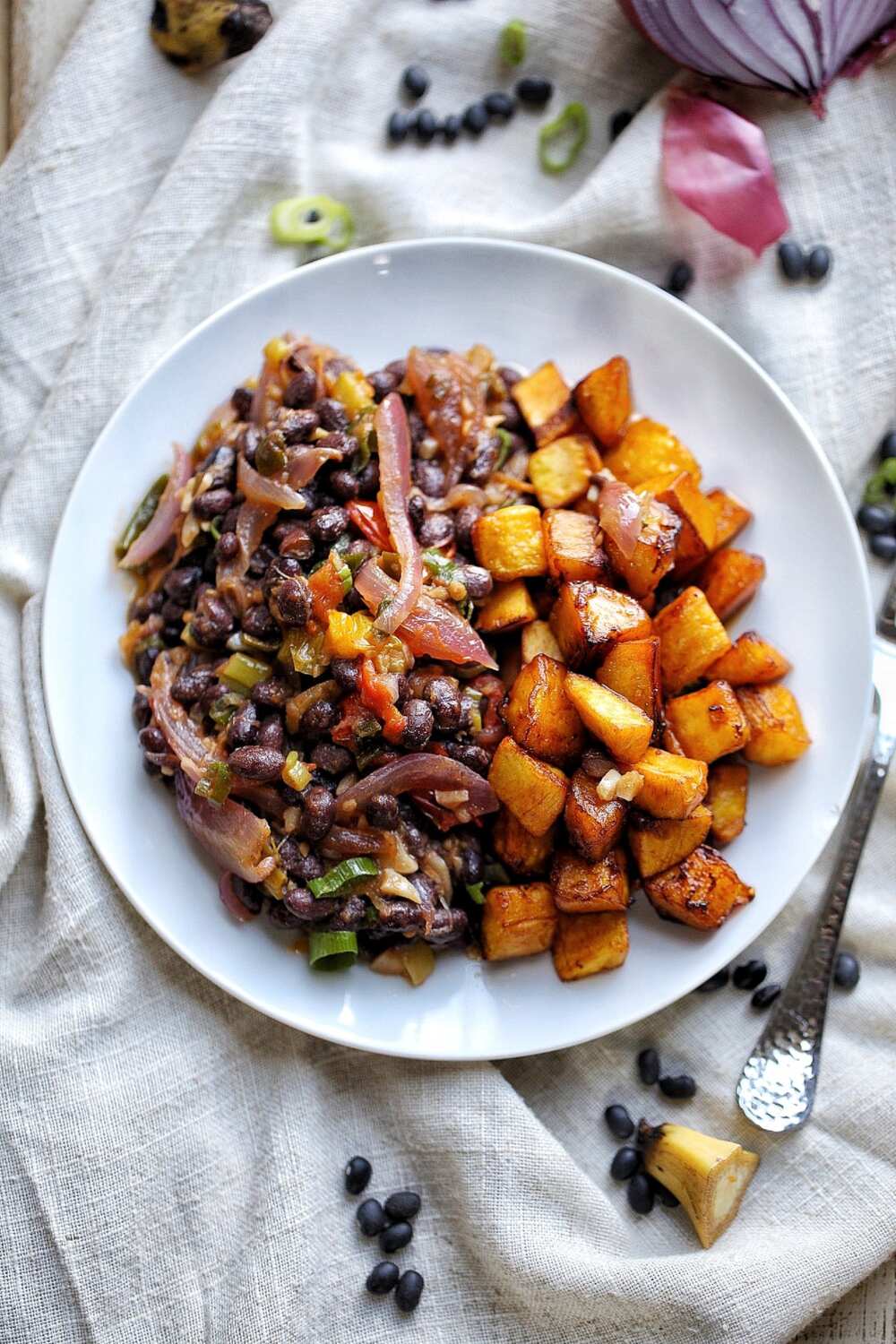 This porridge made out of beans and plantain is a perfect satiating vegetarian or even vegan meal but if you have nothing against meat or fish, it's strongly recommended to add some dried fish for more flavor. Also, you should feel free to blend in some meat (whichever you like, again). There's no big difference which type of meat you decide to use because there's no strict rule on this matter.
Plantains give this porridge a sweet taste and if you like it this way, you can do without another seasoning. However, it sometimes makes sense to add some cilantro or thyme or parsley just for their scent and all the vitamins they contain. Some people also like to add seasoning cubes for a better taste but you can replace them with something healthier like crayfish, beef stock, or some pure spices without salt and artificial flavors.
Try and enjoy this delicious, nourishing and healthy Nigerian meal!
READ ALSO: Health benefits of white beans
Source: jotscroll.com
Source: Legit.ng