How to make tasty pancakes with flour: the Nigerian way
Do you love pancakes? Have you been looking for simple recipes on how to make pancakes with flour? You are in luck because today you will learn how to whip up these breakfast delicacies. Get your apron ready!
Morning is the most important part of the day, and what you eat for breakfast could have a great impact on your mood throughout the day.
How to make pancakes with flour the Nigerian way
Ditch the boring cereals you are used to and learn how to make the most mouth-watering pancakes ever using these two simple recipes.
Nigerian pancake recipe #1
Here is the first simple recipe that will help you make this delicious breakfast food.
Ingredients
Here is what you are going to need for the first recipe:
1 cup (150g) of plain flour
2 medium eggs
½ cup (125 ml) of evaporated milk (peak milk)
2 tablespoons of margarine or butter
1 cup (250 ml) of water
¼ teaspoon of salt
6 teaspoons of sugar (or to taste)
Vanilla sugar (to taste)
Vegetable oil
Procedure on how to make Nigerian pancakes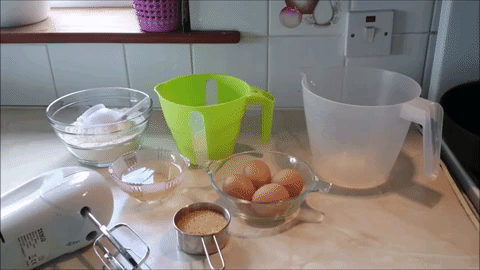 Put some margarine or butter in a small bowl then melt it in the microwave.
Add two eggs in the melted margarine and beat it all together until it becomes smooth.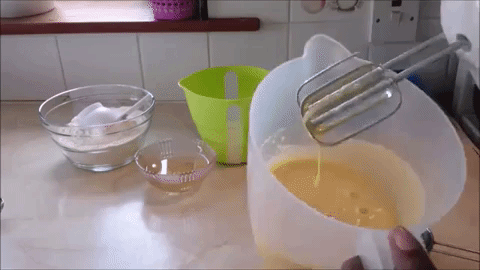 Then add half a cup of water in the mixture.
Add the flour and mix everything very well to get rid of any lumps.
Add milk, salt, sugar, vanilla sugar, and half a cup of water. Then stir the mixture well.
Use a liquid blender while blending the mixture. This will help the batter get a smooth consistency.
Heat a frying pan over medium heat. Add some vegetable oil on the pan.
Pour a very thin layer of batter on the frying pan when it's already hot.
Fry your pancake on one side for about a minute while shaking the pan from time to time.
Make sure the underside of the pancake is browned enough, then flip it on the other side.
Your pancake is ready when both sides are light brown.
If you want to eat your pancakes as a snack, then you can enjoy them with a chilled drink, tea, or coffee.
If your aim is to make the perfect breakfast full of nutrients, try to serve the pancakes with oatmeal, custard, or akamu (ogi). This is one of the best ways to start your morning.
Nigerian pancake recipe #2
Here is a short and very easy Nigerian breakfast recipe which includes onions, potatoes, and meat.
Ingredients
Here is what you will need:
6 cups of leftover mashed potatoes
1 cup all-purpose flour, plus more for dusting
1 large egg
1 lb ground meat (pork, chicken, turkey or beef)
1 small/medium onion, finely diced
1 large carrot, grated
1 garlic clove
2 tbsp finely chopped fresh parsley
1/2 cup fine bread crumbs (plain or Italian style)
Procedure on how to make pancakes
Heat a frying pan over medium heat. Add some olive or vegetable oil and ground meat to the pan.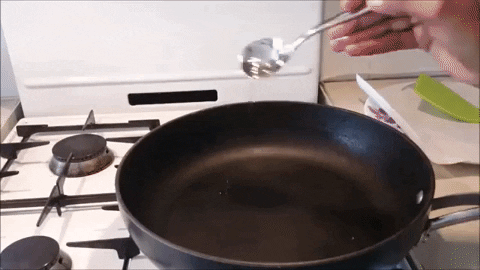 Add some salt, pepper, and seasoning. Then remove the meat from the pan and place it in a separate bowl.
Put onion and carrots in the same frying pan, cook over medium heat for five minutes, then add salt and pepper.
Return the meat to the frying pan.
Press the garlic and add some chopped parsley, cook until fragrant then remove from heat.
Stir in the mashed potato with egg and flour. Make small "pancakes" with your hands and put them on a disk.
Scoop some of the prepared filling and place it at the center of your pancake. Pinch the edges together.
Dip the pancake in bread crumbs.
Put the pancake on the frying pan, cook for 3-5 minutes on each side until lightly brown in color.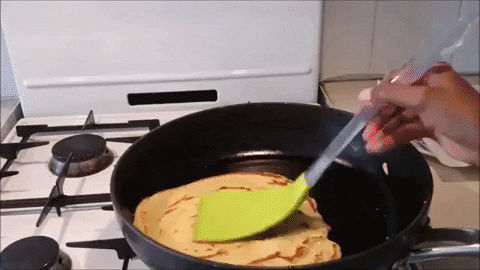 Now, as you've learned how to make pancakes with flour the Nigerian way, you can choose whether you prefer sweet or salty ones, or you can even cook both of them. Whatever you choose, you can be sure that you will be satisfied with the end product, provided you follow our recipes.
Source: Legit.ng