We all know how January can be a "financially long" month, after all the spending for the festive season (Christmas and New Year Celebrations), an average Nigerian account balance is almost reading zero.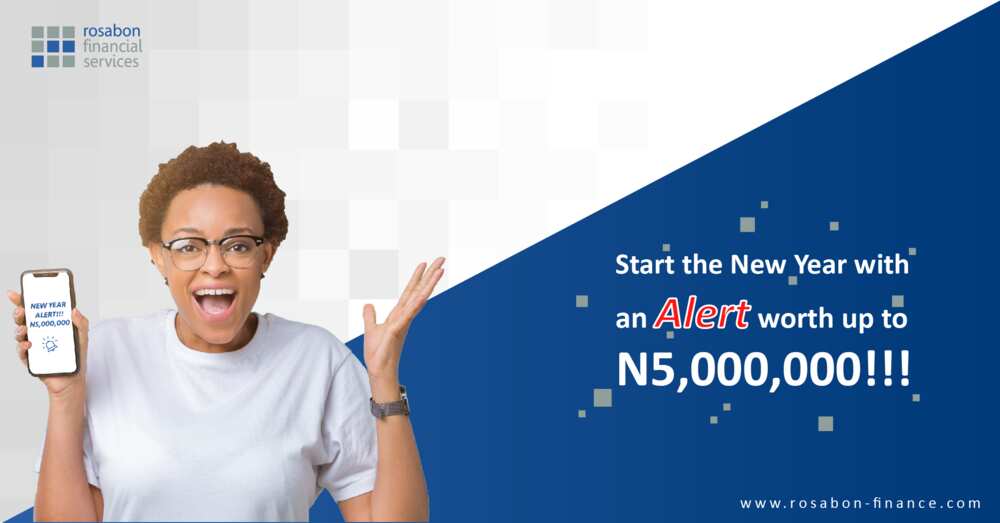 Your January doesn't have to be riddled with financial constraints, being the first month of the year, it should be a month for new beginnings; setting up financial goals such as moving to that new apartment, paying your children's school fees, starting up a business, buying your dream car or meeting up with financial needs and more.
An alert worth up to N5,000,000 would definitely make your January financially better, right?
With Rosabon Personal Loan and Rosabon Asset Cash Loan (ACL) this is possible. They are both unique financial solutions created by Nigeria's award winning and leading non-banking Financial institution, Rosabon Financial Services, licensed and regulated by the Central Bank of Nigeria with over 25 years of experience.
With Rosabon Personal Loan, salary earners who earn up to N50,000 and above can access up to N3,000,000 collateral free loan within 48 hours; while Rosabon Asset Cash Loan(ACL) caters for salary earners and registered business owners (with the CAC), who wish to get access to up to N15,000,000 loan and have an asset (vehicle) to serve as a collateral.
What are you waiting for? Get a loan within 24 hours. Apply here ---> http://bit.ly/RfsApply.
For further inquiries you can get in touch with any of our Client Experience Executive - Busola on 08150880038 or Rita on 08150880039 or Shade on 08150846657. You can also send a mail to info@rosabon-finance.com
[Sponsored]