Coconut water disadvantages you should know
Without a doubt, coconut water became one of the most trending natural products in 2018. Its beneficial properties are indeed very high. Though do you know any coconut water disadvantages? One should not overestimate its miraculous effect and also understand the cases in which the use of coconut water can harm your body and health. Today, we will analyze some possible harmful properties of coconut water, as well as contraindications for use.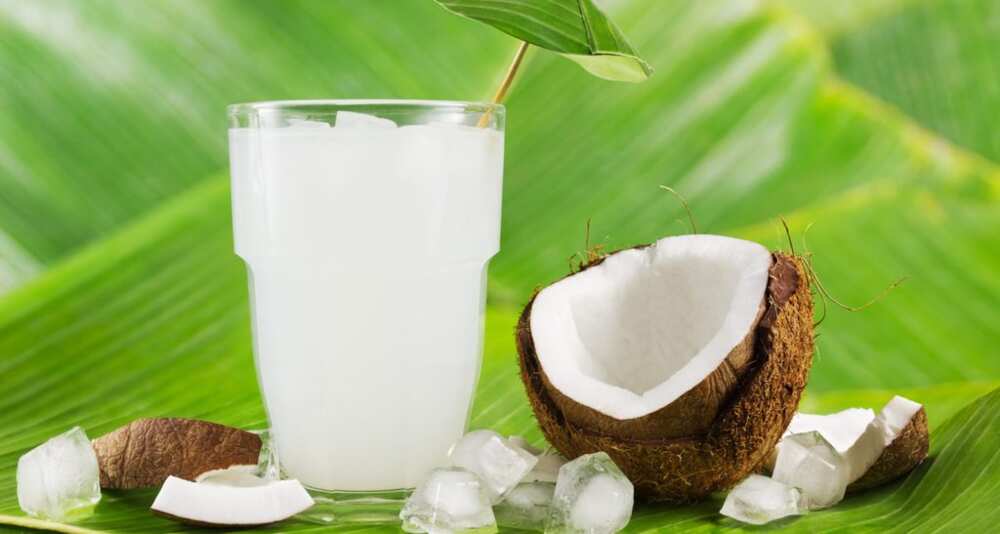 Methods of use
Nutritionists advise using coconut water fresh and chilled. There are two options to drink coconut water, through a tube of freshly extracted walnut, or from the packaging if the water is bought in a store. Also, coconut water can be added to food. In some countries, curry and soups are also made from coconut water, as well as added to coffee or smoothies.
However, it must be remembered that the therapeutic and prophylactic properties of coconut water may decrease as a result of its heating. Therefore, coconut water is still worth to use fresh, so that your body can get all the benefits of this drink.
The optimal amount of use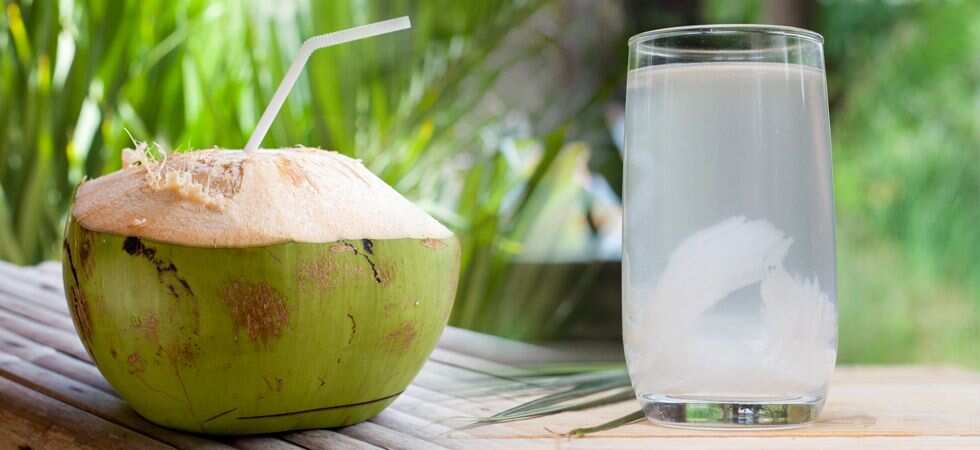 The optimal amount of coconut water, which is recommended to use is 500-600 milliliters per day. A given amount of water will help your body replenish the daily balance of trace elements and strengthen your immune system. If you are actively involved in sports and your body is experiencing high levels of stress, then the volume may be increased.
Coconut water side effects
Frankly, there is not much to say about disadvantages of coconut water, since this product has no contraindications. However, like any product, coconut water may contain individual elements that can cause allergic reactions as a result of personal intolerance to the body.
READ MORE: Benefits of eating coconut every day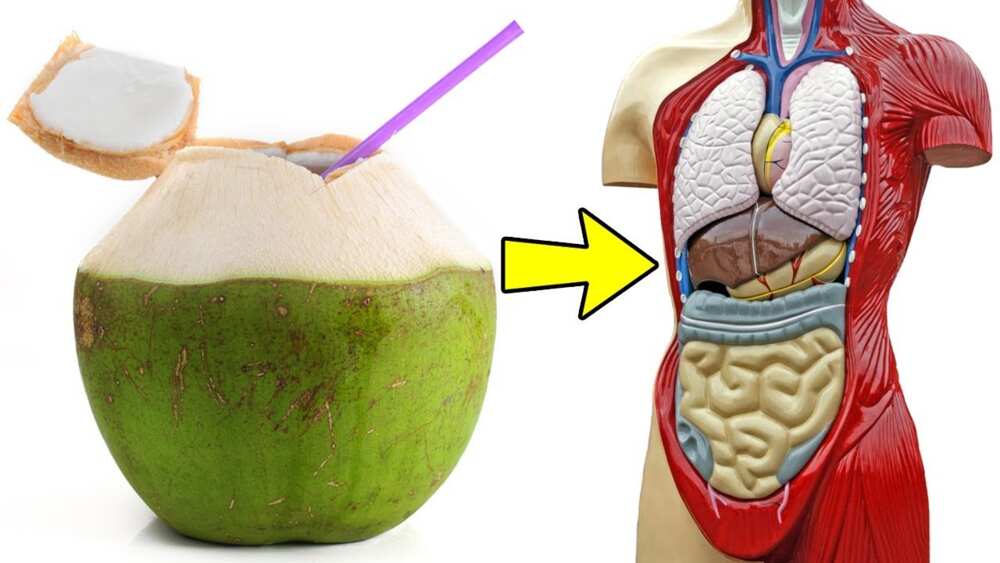 It is also worth remembering that we should not neglect the fact that coconut water can cause allergic reactions because, by the opinion of doctors, such cases are not uncommon.
Major contraindications for coconut water
Coconut water is not recommended in the following cases:
Individual intolerance of the body and, as a consequence coconut water leads to various allergic reactions.
Allergy to any kind of nuts.
Weak digestive system. In this case, coconut water may aggravate existing diseases of the gastrointestinal tract, or cause bloating or indigestion.
The body already has a high level of potassium. Since in coconut water the scale of this microcell is also very high.
If you are going to have any surgical operation, two weeks before the time of the operation, it is necessary to exclude the use of coconut water, as this may affect blood pressure.
Try to use coconut water from young nuts. The old a nut is less healthy and tasty. If you are struggling with excess weight - observe moderation in drinking coconut water and keep a record of your diet calories.
READ MORE: Benefits of coconut water for skin
Source: Legit.ng