Best skin essential oil that works best in hot climates
Summer consequences can be terrifying for our skin. Best essential oil for the skin that works best in hot climates can be determined according to the issues you're having and usually it is very individual.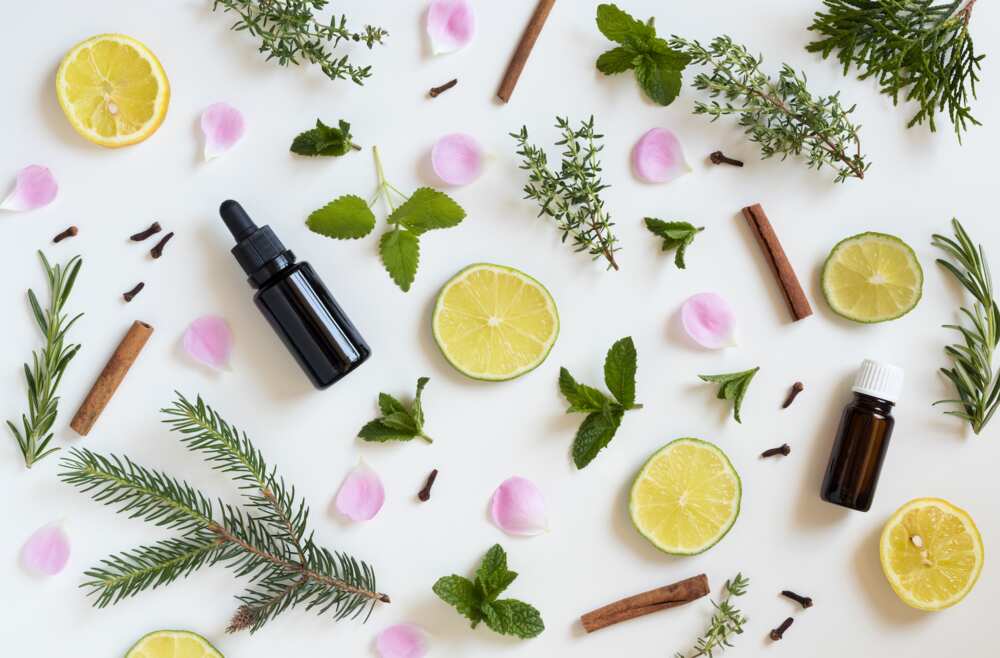 Essential oils
The properties of essential oils vary depending on their composition: each oils have their own, unique features. Sometimes they are irreplaceable in skin treating and assist you to attain the skin that you dream of.
Summer brings our skin new obstacles to being silky and smooth. Summer sun burns our skin, making it dry and dull, which destroys the look of natural beauty. And here come the essential oils as an aid to fight those summer consequences and prevent skin's early aging.
Essential oils come as guard when you have experienced sunburns, acne or oily skin situations. Sweat also can be provocateur of new breakouts on your face or shoulders. There is a bunch of ways these issues can be overcome.
List of essential oils you need for hot weather

READ ALSO: Benefits of aloe vera on face overnight
We have prepared a special list of essential oils that always have to be in your aid purse every summer. Among them are lemon oil, lavender oil, sandalwood and chamomile oil.
Lavender essential oil works well for taking away itchiness that can overtake you during one of torrid summer days. As your skin pores get opened, and sweat exudes much more frequently than during any other season, it may give you that itchy effect and, as a result, little pimples and irritations.
In such situations, use lavender oil strictly on those problematic spots and not for too long, because essential oils can impact new allergies or skin burns.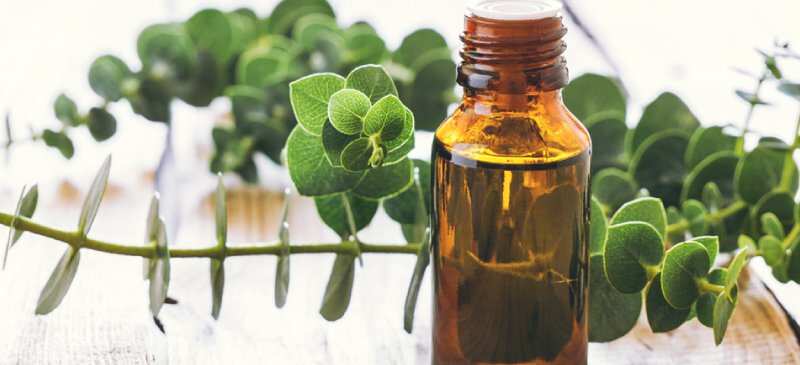 Meanwhile, lemon oil can prevent you appearing new blackheads on your nose. Whiteheads (blackheads as well) is a quite spread skin problem in summer as long as there is, however, a big amount of sweat and fat produced. And on top of that, there can be added dust that sets on our skin as we walk outdoors.
For getting rid of blackheads using lemon oil, it is enough to put a few drops on wet cotton sponge and clean your T-zone with it. Another way is to add lemon oil to your night cream. This procedure also will work for antiseptic needs. However, do not expose your skin to direct sunlight after using lemon oil, as it will be photosensitive.
Instead of using air conditioning system for cooling up, there is another method: adding peppermint to water and simply spraying around.
Peppermint essential oil has facilities to reduce your sunburns or just refresh your skin if you use it mixed up with water and wipe your face with that cooling mixture. Just put some on the needed skin area and leave it till it the pain goes away (in case you got sunburned).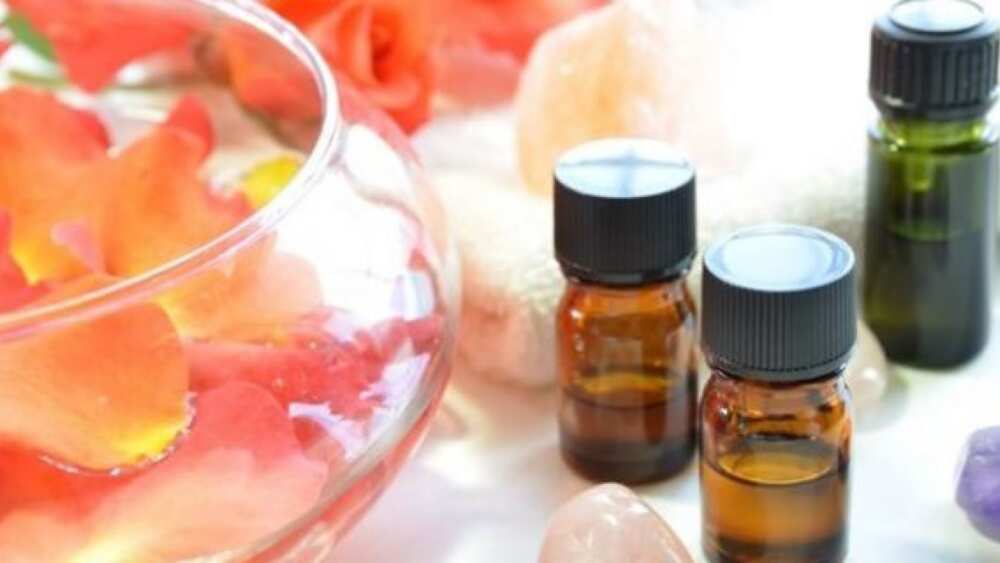 Dullness and dark circles around your eyes after the hot sun? Then sandalwood oil is the option just for you! Sandalwood oil has great features to moisture your skin but it is better to apply it particularly to cream as it can give you skin burns because of high concentration.
Sandalwood oil helps to keep your skin elastic and make wrinkles go away, keeping your face good-looking without any flaws.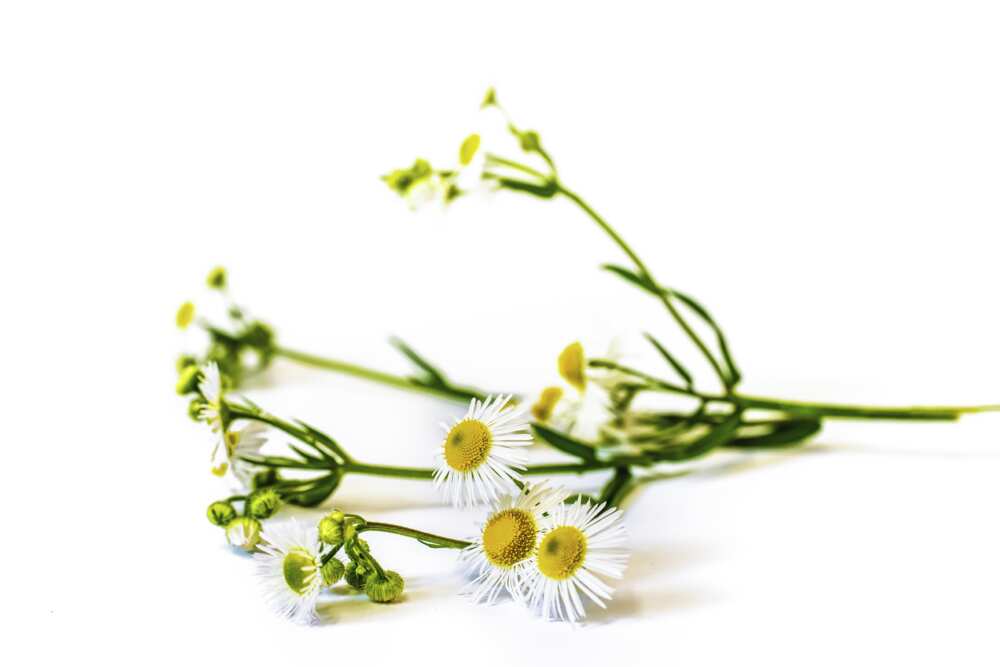 Chamomile essential oil is hypoallergenic, and that has to be its number one feature regardless of any seasonal usage.
Also, chamomile oil helps against insects bites during summer. Firstly, it takes away the pain either itchiness, and then it cleanses and disinfects bitten area. Other facility is to keep your body refreshed. For that you will need to add a few drops to your bathtub before taking it.
Therefore, essential oils are something every woman is supposed to know about as it may replace us many chemical products or expensive cosmetics products. So use our tips for your benefit and save your skin from all this heat!
READ ALSO: How to make perfume oil at home
Source: Legit.ng