Richest woman in Nigeria in 2018 and her net worth
The story of the richest woman in Nigeria and her journey to success is beyond inspirational. Such stories inspires, showing that determination and devotion to what you do can help you take on the world and reach your desired aims.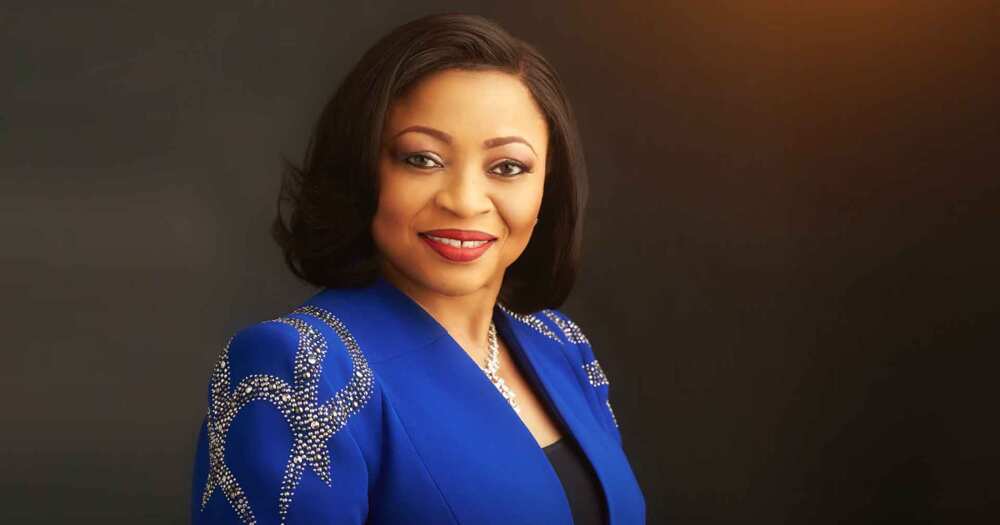 How did richest woman in Nigeria become a billionaire?
So, who is the richest woman in Nigeria? The name of this outstanding woman is Folorunsho Alakija. She has risen through the ranks from a designer who dresses the first lady of Nigeria to an oil magnate who has challenged the government.
For many years, Nigeria was a colony of Great Britain. Many young Nigerians were educated at British colleges even after the country gained independence in 1960. Folorunsho is no exception. However, her father having many children did not consider it necessary to invest in the education of his daughters.
And instead of a university degree, Folorunsho received only the qualification of a corporate secretary. She first began as the executive secretary of Sijuade Enterprises, and a year later moved to the Trade Bank of Nigeria, where she rose to the position of treasurer.
In the twelfth year of Folorunsho's banking career, she wondered how long she would have to wait to reach the CEO position and whether it would happen at all. This thought prompted her to write a letter of resignation and do something that really interested her. Folorunsho's family sold textiles, and she had been spinning alongside her mother in a store since childhood, inventing colored clothes for herself.
Folorunsho graduated from the faculty of design at the American College and the Central School of Fashion in London and, having come back to Nigeria, founded the company Supreme Stitches, which later became the fashion house called Rose of Sharon. Folorunsho established the Nigerian haute couture style.
Instead of becoming the next copy of Chanel, she took inspiration from national culture. One of the regular customers was the wife of Nigerian President Ibrahim Babangida. At some point, high fashion bored Folorunsho. She wanted to do something new. The new line of business changed its name to Rose of Sharon Prints. The company took up printing and started producing materials for banners.
READ ALSO: Folorunsho Alakija's biography: facts to know
And when the government of Nigeria in the early 2000s restricted the placement of outdoor advertising, realizing that there was no longer a horizon behind billboards, Folorunsho switched to printing on clothes.Thanks to T-shirts with prints, there was a transition from high fashion to the mass market. However, by that time, the company itself already had another large business, namely the oil.
In 1991, Folorunsho flew to London where she met her friend, who spoke about her foreign partners who were planning to export oil from Nigeria and asked Folorunsho for help. Back in Lagos, Folorunsho used all of her connections to meet with Nigeria's oil minister, Djibril Aminu. During the meeting, she learned that the state is not thrilled with the dominance of foreigners in the oil and gas sector in Nigeria, who export fuel but do not invest in the country.
Although the outcome of the meeting was difficult to call successful, Folorunsho became interested in oil production. Soon, she again came to a meeting with the minister and offered him her services in organizing catering services for oil companies. Aminu replied that were already many contractors working in this industry.
The businesswoman began to bother him, so Folorunsho had to state the following idea in an official letter to the ministry. She wanted to do the transportation of oil in tanks. But there were no chances here either as the state planned to transfer the oil industry to the use of oil pipelines.
However, the minister asked Folorunsho if she wanted to start oil exploration. Folorunsho first perceived these words as a mockery and an attempt to bring her to a heart attack. But after consulting with friends who were already engaged in the oil business, decided to take the risk.
She found technology partners and applied for an oil exploration license. She had to wait until 1993. During this time, two oil ministers were replaced, and the whole government was overthrown in Nigeria. However, Folorunsho received the long-awaited license. And for some reason, she considered it was a disaster.
Initially, the entrepreneur claimed several parcels, but the license was given only to the one that no one else needed. The OPL 216 plot of 617,000 acres was located far in the Gulf of Guinea, 112 kilometers off the coast of Nigeria. The depth of the bay was 1.5 km, and its development seemed cosmically expensive.
Folorunsho had no technology, no experience, no money for this, but she did not intend to refuse the license and having spent almost all her savings on buying it, and also she began to look for partners. Cost and complexity frightened many of them. Luck smiled to Folorunsho only three years later. American company Texaco, which already worked in Nigeria, planned to expand the business.
In September 1996, its subsidiary Star Deep Water Petroleum established a joint venture with Alakidji's Famfa Oil. Star Deep received 40% in OPL 216, and five years later, Alakiji had new partners. Texaco sold its sub-company to Chevron, which then sold 8% of its share in OPL 216 to Brazilian Petrobras in exchange for their deep-sea oil production technology. But Folorunsho met the difficulties not with transnational corporations, but with their own government.
READ ALSO: Richest celebrity in Nigeria in 2018 - Top 10
The first oil in the field, called Agbami, was produced on July 15, 1998, on the birthday of Folorunsho. Preliminary work on OPL 216 showed that its reserves could be 1 billion barrels of oil equivalent. This impressed the government of Nigeria so much, which was led by General Olusegun Obasanjo, that it nationalized 40% of Famfa Oil in 2000 and another 10% in 2005.
Folorunsho resorted to a move that everyone considered insane. And she began litigation with the state. The following years were challenging for the entrepreneur and her family: old friends disappeared somewhere, her usual contacts started misknowing her, it became harder even to call for someone. But she did not give up. And in the end, her share in the company was returned. In 2012 the Supreme Court of Nigeria took the side of Folorunsho.
Folorunsho Alakija net worth 2018
Today, Folorunsho Alakija is one Nigeria's billionaires and one of the wealthiest people in the world. For the present day, Folorunsho Alakija gains her income being engaged in many industries and occupying high positions. She is vice-chair of her company Famfa Oil. Now, Famfa Oil produces 250,000 barrels of oil per day. Her business partners are Chevron and Petrobras.
According to Forbes, Folorunsho Alakija net worth is estimated at the amount of 1.6 billion US dollars as of the 30th of December 2018, which makes her number 1561 in the Forbes ranking of 2018 billionaires. And also she is on the list of another Forbes ranking, The Black Billionaires 2018, taking the seventh position alongside Oprah Winfrey, Michael Jordan, and Mohammed Ibrahim.
READ ALSO: Tissue paper production business plan in Nigeria
Source: forbes.com
Source: Legit.ng