Telecommunications giant, Globacom, on Friday, December 28, partnered an international organisation, Afican Health Now (AHN), to distribute maternity kits to expectant mothers at the Maternity Ward of the Primary Health Centre (PHC), Iwaya, Makoko, Lagos.
Scores of expectant mothers thronged the Primary Health Centre (PHC) to receive Glo and African Health Now Maternity Go Boxes designed to provide instant relief to mothers. The maternity kits were jointly provided by telecommunications giants, Globacom and a community development organisation, African Health Now (AHN).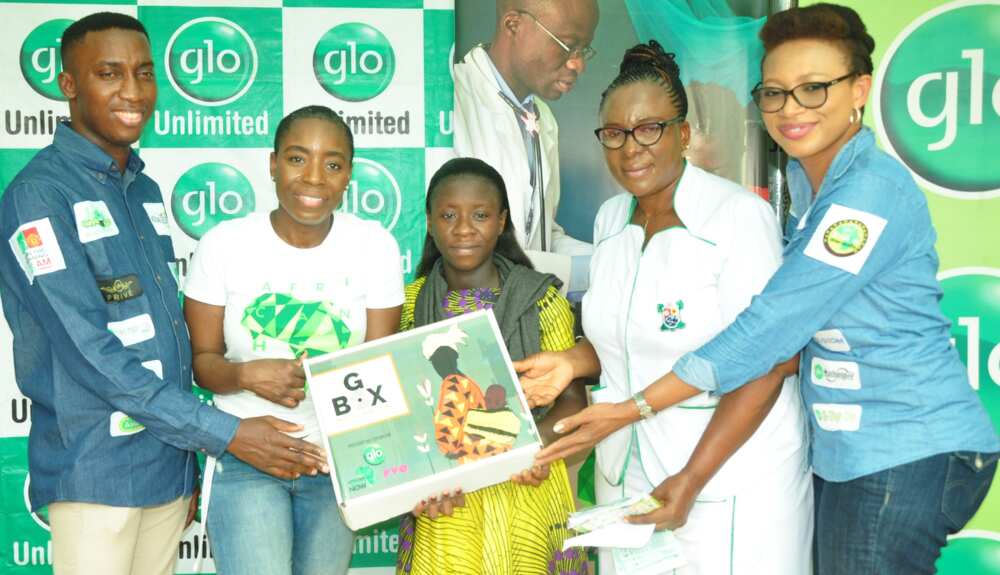 L-R: Globacom Regional Manager, Lagos 2, Mr. Victor Kalu, Founder, African Health Now (AHN), Mrs Nana Eyeson-Akiwowo, one of the 300 beneficiaries of the Glo/AHN maternity go kits, 24 year- old fashion designer, Mrs Okikiola Mercy, Assistant Director Nursing, Makoko/Iwaya Public Health Centre, Mrs Esther Uwah and Account Manager, Public Sector, Lagos, Mrs Justina Abdulateef and at the presentation of maternity kits to expectant mothers at the Iwaya Public Health Centre, Lagos
The Maternity Go Box contains most of the items needed by a new mother to make child delivery hassle-free. The items included six yard cloth for backing the baby, sanitary towels, baby clothes, soaps, wipes and other essentials
In a brief remark, Globacom's Regional Manager, Lagos 2, Mr. Victor Kalu, said that Globacom was partnering AHN to improve the health of women by increasing pre-natal care, reducing infant mortality and supporting mothers to deal with post-partum depression. He noted that the choice of Iwaya Primary Health Centre, a waterfront community supporting about 40,000 residents, was germane because of the peculiar needs of the area.

Explaining the outreach scheme, the Founder, African Health Now, Nana Eyeson-Akiwowo, who confirmed that over 300 kits were distributed. Nana disclosed that the remaining kits would be warehoused with the Centre to cater for new mothers who may come for assistance in the near future.
Nana said that her organization discovered that some expectant mothers were not prepared for child birth in any way and would only come to the clinic for delivery without attending ante-natal clinics and requisite amenities. "Our goal is to break that cycle by supporting these women from pregnancy to delivery and postpartum with the Maternity Go Box", she enthused.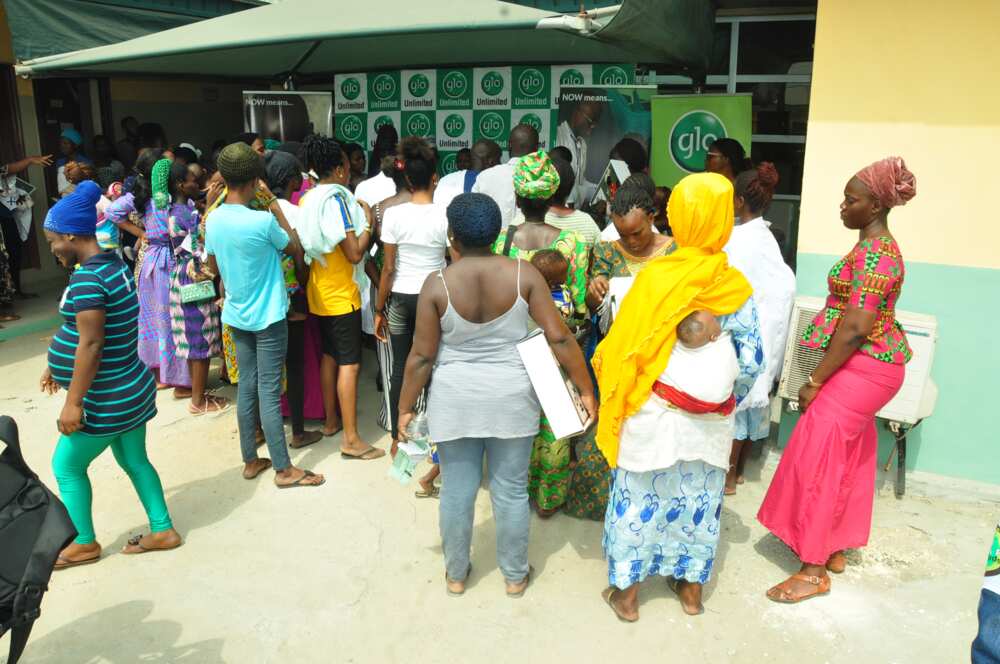 Apart from Globacom, African Health Now is also partnering with renowned US-based Nigerian actor, Dayo Okeniyi, and his Positive Vibes Only (PVO) group as well as Dr. Debo Odulana, the Chief Executive Officer of Doctoora.com, to deliver the maternity kits.
[Sponsored]