Rice is one of the most popular and commonly used cereal. Virtually every homemaker uses rice for cooking various dishes. That is why we suggest finding out how to boil rice correctly so that it does not boil too soft and stick together.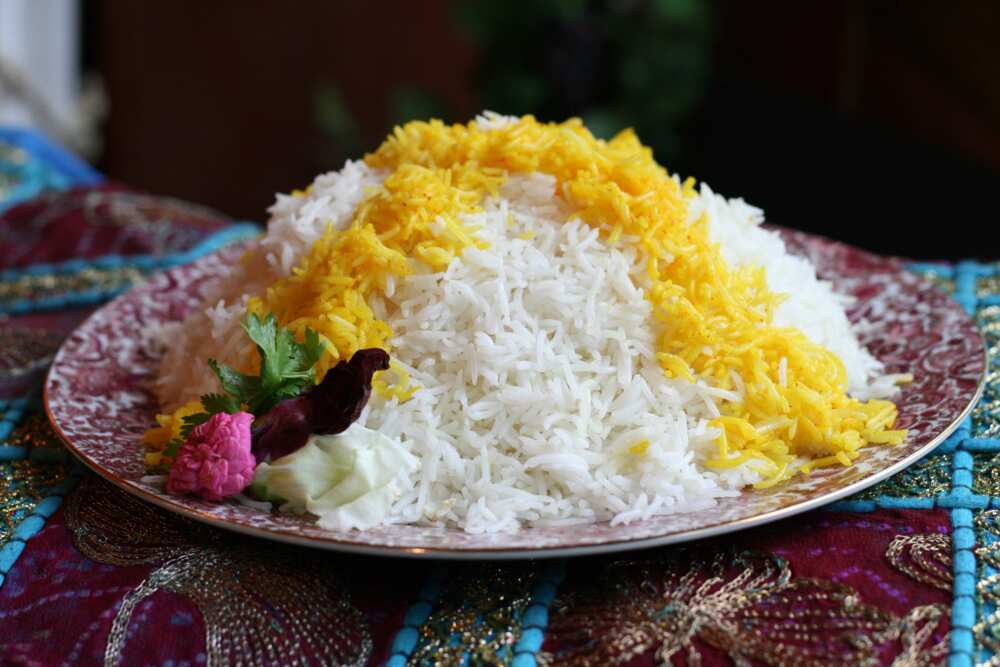 Today, we will consider all the stages of boiling rice, find out the right time, and learn about the features of cooking rice in:
Few people know how to cook rice correctly, because it is essential to choose all the proportions of rice cereal and water when preparing. It's also necessary to know how much time to cook rice and what dishes are best for it. All these features of cooking rice cooking that we will try to understand today.
How much time is needed to boil rice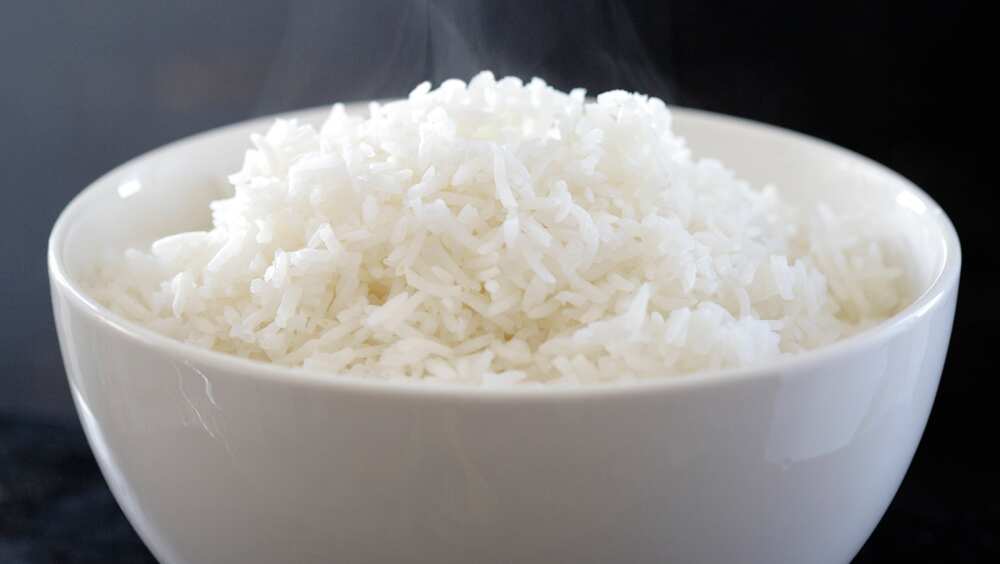 Rice boiling time is a significant factor that affects the quality of the rice after cooking. If you do not use to the correct time when cooking rice, then it can turn out to be undercooked or, on the contrary, overcooked, and sometimes burnt, that is, not suitable for food. So, depending on the method and type of dishes rice should be cooked:
Cooking rice in a saucepan - in saucepan rice boils for 15 to 20 minutes
Cooking rice in a slow cooker - in a slow cooker, rice must be prepared for 20 to 30 minutes. Often in the slow cooker, there is a rice cooking mode, which makes the process easier.
Cooking rice in a steamer - in a steamer, rice must be boiled for 30 minutes.
In the microwave - rice is cooked a little less than 20 minutes, depending on the capacity.
Cooking time depends on the type of rice
Depending on the type of rice you use, cooking time may also vary:
White rice. When cooking white rice, both long grain and round grain, the cooking time is 15 to 20 minutes.
Steamed rice. White steamed rice should be cooked for 20 to 30 minutes.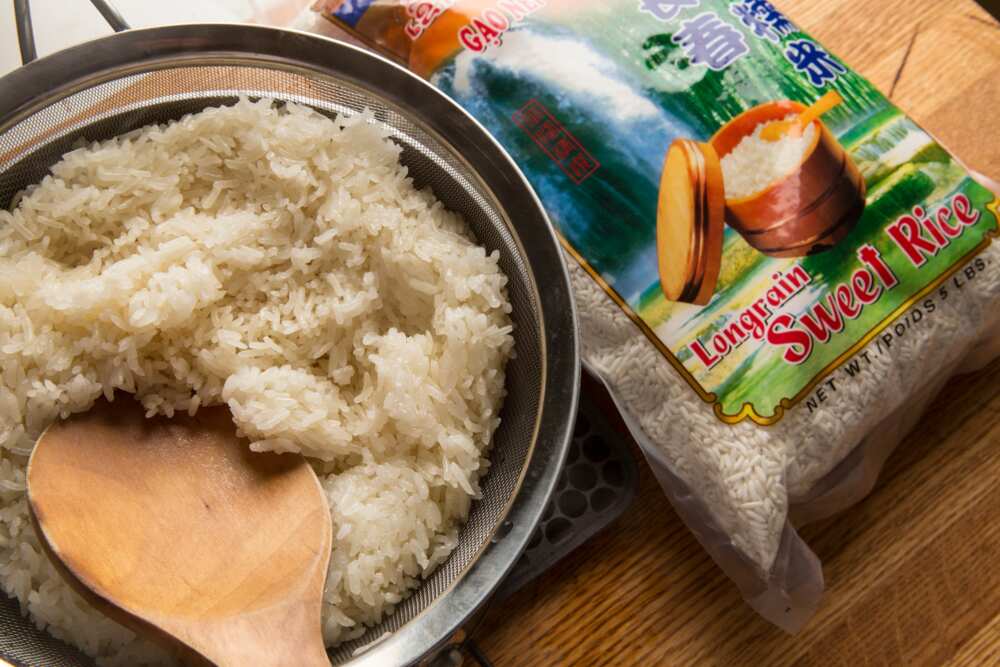 Brown rice. Brown rice should be boiled for 30 to 40 minutes in a saucepan after the water boils. In general, the cooking time for this type of rice often depends on the variety and grain size; the larger they are, the longer the rice is cooked.
Wild rice. Wild rice is the kind of rice that stews the longest. Cooking time ranges from 40 to 60 minutes.
The proportion of water for boiling rice
Depending on the dishes that you plan to cook, you need to choose the right amount of water. If you select the wrong amount of water, the rice can turn into a liquid porridge or get too dry. And so, depending on the type of dish, add the following amount of water:
For watery rice porridge use 1 cup of rice for six glasses of water. If desired, water can be replaced by milk.
For a more dry cereal, use 1 cup of rice for 4.5 glasses of water.
To obtain soft cooked rice, we use the following proportion: 1 cup of rice for two glasses of water.
READ MORE: How to prepare rice sauce at home
After we have dealt with the basic proportions of water and rice and finding out how long it will take to cook various types of rice, we will learn how to cook rice depending on the dishes or kitchen appliances you use.
How to cook rice in a saucepan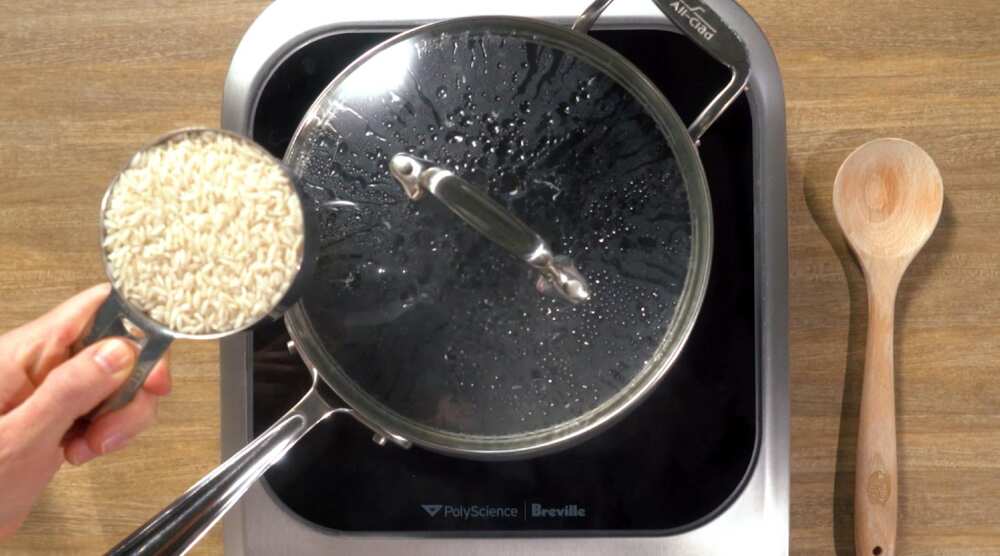 It should be prepared in the following stages:
Choose the number of servings we need to get. On average, 1 cup of rice is enough for cooking four meals.
Thoroughly rinse the rice in cold water.
Add rice to the pan, add salt to taste and pour with cold water. Approximately it is necessary to add two glasses of water to 1 cup of rice. In this case, the rice will turn out crumbly after cooking and will not stick together.
Bring water to a boil over high heat.
After the water boils, reduce the temperature to a minimum, cover the pan with a lid and cook for 15 to 20 minutes. After the rice has already been cooked for about 15 minutes, we advise you to check whether the water has boiled off or not.
When the water is completely evaporated from the rice, you need to taste it. If the rice is still not quite ready, then continue cooking it for about 3 minutes.
After the rice is ready, you can add some butter to it and let it infuse, so that the rice absorbs any remaining moisture and is ready.
How to cook rice in a steamer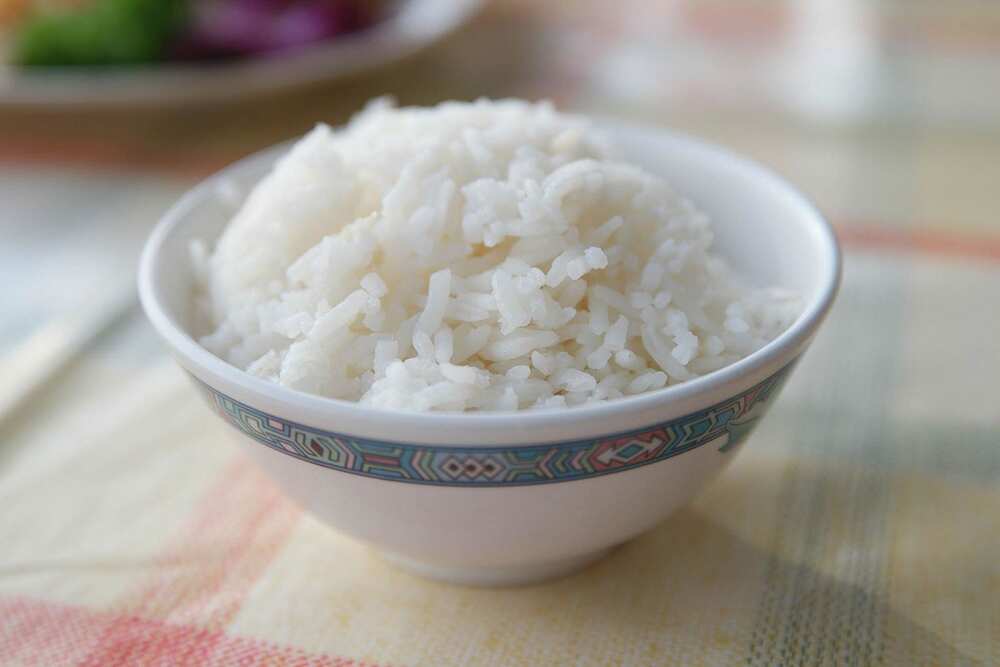 Cooking rice in a steamer is as follows:
We rinse the rice with clean cold water until the water is clear.
Rinsed rice is transferred to a deep bowl or pan and pour boiling water (so that water is 1-2 cm higher than rice) and leave for 30 minutes.
Drain the hot water from the rice and transfer it to the steamer with a special rice stand and distribute it evenly with a spoon.
Fill the water in a special water tank in a steamer, select the mode "Cereal" and set the cooking time for 30 minutes.
After turning off the timer in a steamer, add a little butter in cooked rice and leave it under the lid for 5-7 minutes.
How to cook rice in the microwave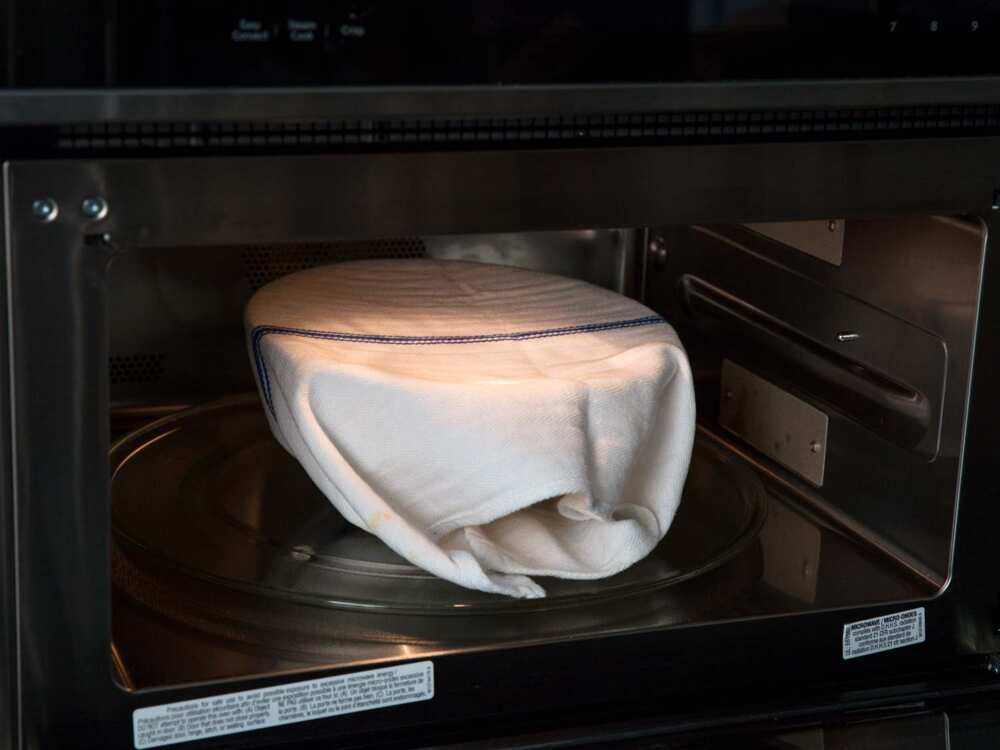 Microwave ovens are often used to cook cereals, in particular, rice. Boil rice as follows:
We rinse the rice under running water and pour it into a deep bowl or bowl which can be used in a microwave.
Fill the rice with boiling water in proportion: for 100 grams of rice 200 ml of water, add salt to taste, close the bowl with a lid and put in the microwave for 5 minutes at maximum power.
After that, reduce the power by half and cook rice for 15 minutes.
At the end of cooking, we do not remove the lid from the bowl and give the rice to infuse for another 10-15 minutes.
Answers to the most frequently asked questions when boiling rice
How many times does rice volume increase during cooking? After cooking rice increases 2-4 times (depending on the type of rice being cooked).
Do I need to soak the rice before cooking? Regular white rice is not soaked before cooking, but brown rice should be soaked for at least 4 hours before cooking.
Should I boil rice in cold or hot water? The rice is cooked in cold water, adding it at the very beginning of cooking.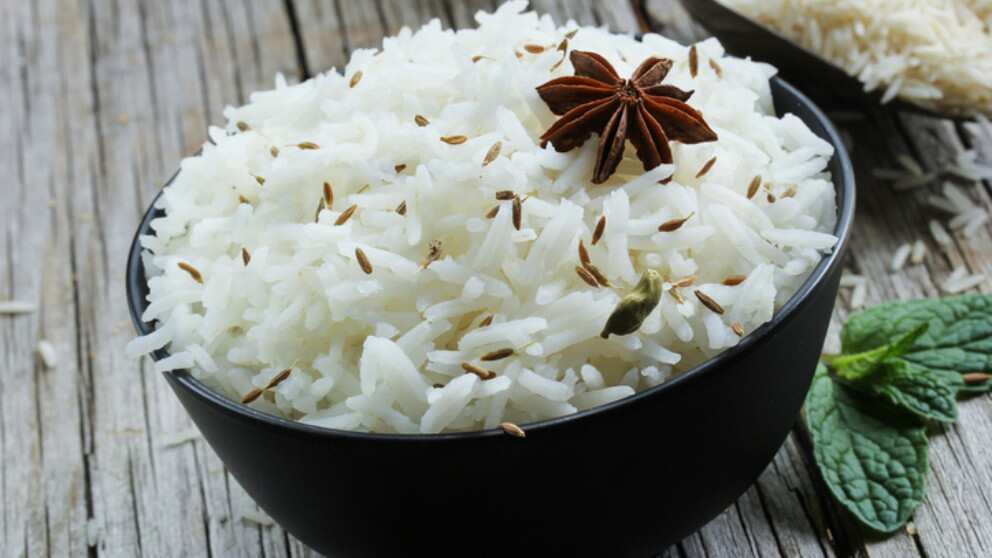 What should I add to rice when cooking, so that it does not stick together? When cooking in rice, you do not need to add anything except salt. The main thing is to cook it correctly (sequence of actions, cooking time and the ratio of cereals and water).
Do I need to rinse the rice after cooking with cold water? After cooking, rice does not need to be rinsed, and it can be eaten immediately. Still, if rice is used as a side dish is rinsed with cold water to add to salads.
How much time to cook rice in soup? Rice is boiled on average for 15-20 minutes.
It is worth noting that if you know how to boil this or that type of rice, as well as how much time is needed depending on the dishes in which rice is cooked, your meals will always be much tastier. Properly cooked rice can be used as a basis for a large number of recipes, you can please your loved ones and guests with.
READ MORE: Top benefits of rice