How to make doughnut without yeast
Have you ever wondered how to make doughnut fast and easy? Most of us love doughnuts as a dessert though all of us know that it's not the healthiest food we can eat. But what if we tell you that you are able to avoid just one ingredient in the recipe and your favorite dessert will become much healthier?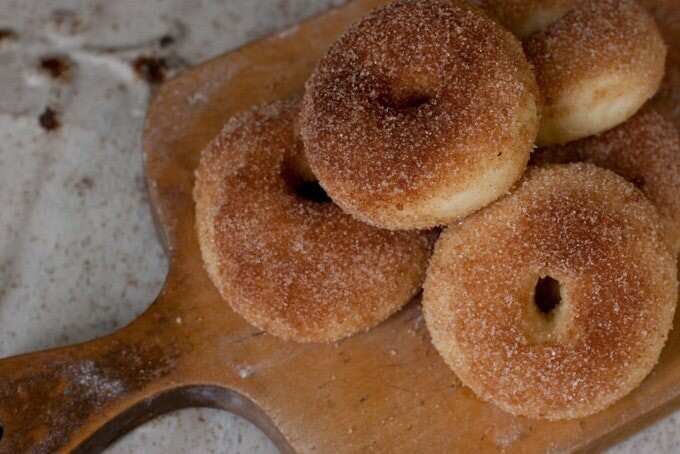 Donut recipe
As we said before, doughnut is a very sweet and heavy food. You may have noticed that while trying to eat more than two doughnuts at once. The amount of sugar and fats in them make us feel full from one single piece.
That may seem perfect way to "cover" the hunger for those who have not much time for food because of work, for example. Just one doughnut, and you are ready to continue your productive work.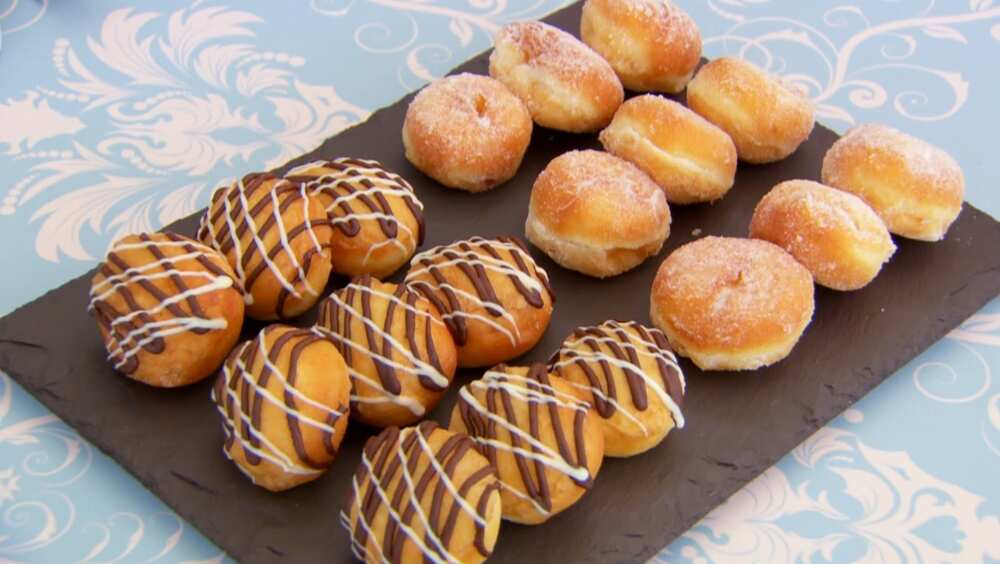 But it's important also to remember that such fats are absorbed by the body very fast and that means you will feel the next wave of hunger very soon. Plus, sugar, butter and yeast also affect our bodies, and not in a good way.
Of course, sometimes we feel the need for sugary food and in such situation a simple doughnut seems just the salvation. And we found a way how to make homemade doughnuts which affect our bodies less. And the secret information here is simply getting rid of one of the ingredients which is yeast.
Here are some examples of what products you may use instead of yeast: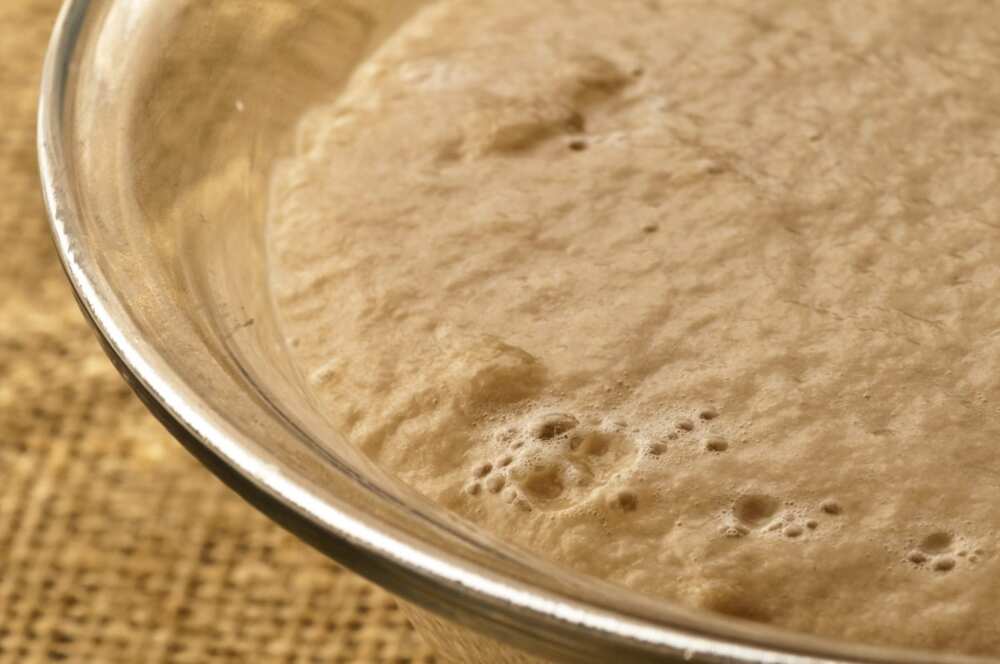 READ ALSO: Simple cupcake recipe for beginners
The leaven which you can make by yourself. It's the simple mix of flour and water. You have to leave the mixture in dark warm place and when it's ready put it into a cold place.
Pressed yeast. This type of yeast can be used instead of dry yeast.
One more homemade "yeast". Take the usual yeast and add some serum to it. This can make the effect from yeasts much lighter than it is in "clean" version.
Donut ingredients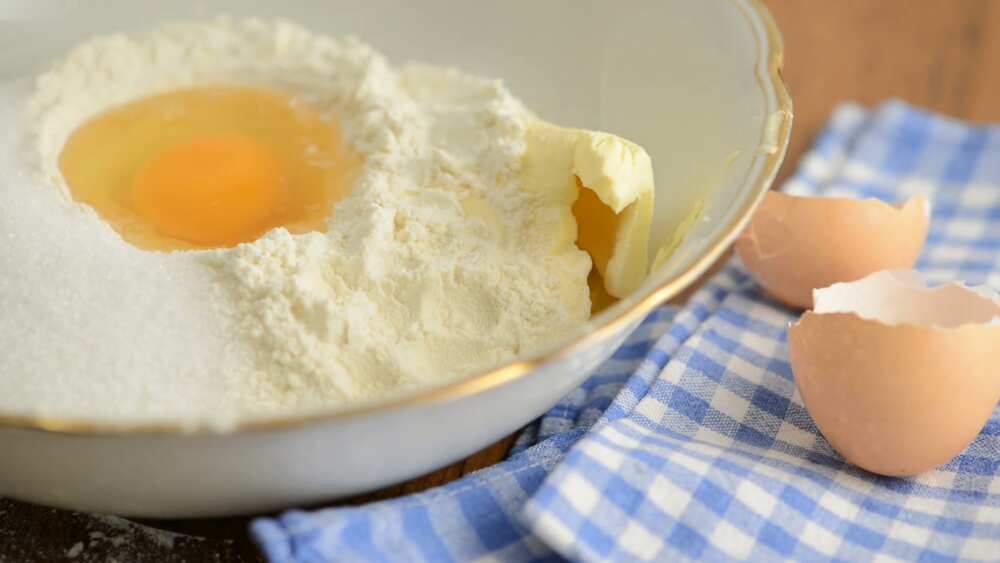 5 cups of flour
4 tea spoons of yeast (by "yeast" we mean one of the substitutes we mentioned before)
1 cup of milk
2 table spoons of butter or margarine
1 cup of sugar
2 eggs (whisked)
1/2 tea spoon of salt to taste
Vegetable oil for deep frying
For Coating:
Always remember that measurements are very important in any recipe and especially when it comes to pastry.
How to prepare doughnut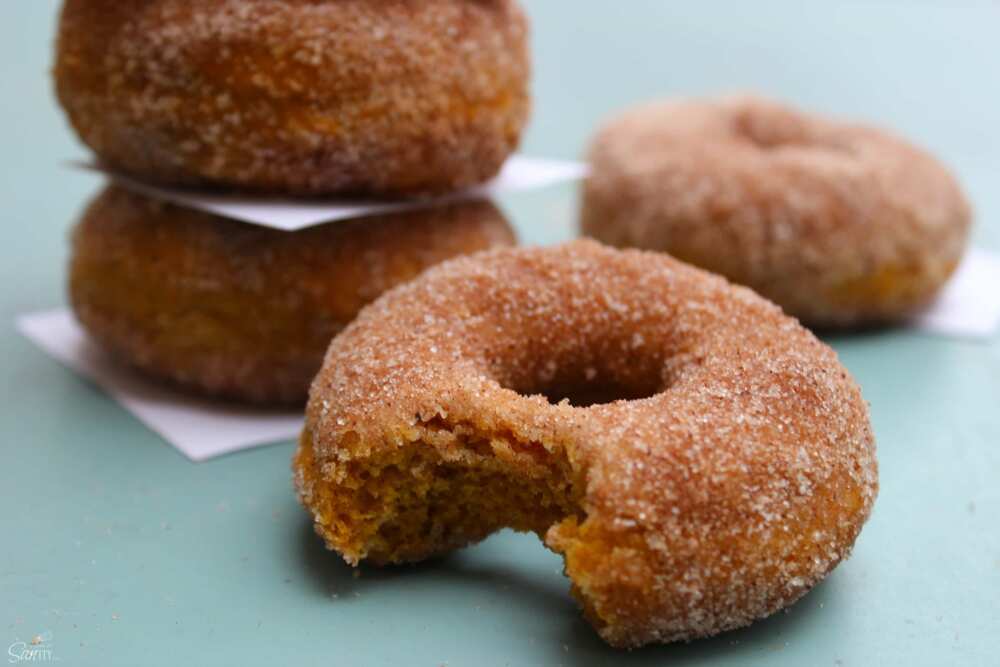 Put the sugar into a small bowl with the milk and mix with a spoon to dissolve and set aside.
Put your homemade yeast and some salt into the flour and mix it all together in separate bowl.
Pour together mixture of sugar with the milk and mix gently with the spatula.
Add about ½ a cup of water to the batter and then mix it gently to make a semi thick consistence.
Add the butter and whisked egg into the batter and mix it well.
Knead the dough till its stretchy and not sticky and cover with a clean cloth or a towel to double in size. This could take from 30 minutes to 1 hour.
Try to roll out your dough on a clean surface with flour. But try to make them not too thin, so that your final result won't be flat. Then cut them into circles. For that, you should use something like a small round shaped lid or a bowl to make your circles and a smaller round-shaped object for the middle hole or you can make them without a hole if you want to.
In a deep pot, heat up the vegetable oil. You should see and find out if the oil is hot enough by dropping one of the small pieces of your future donuts into the hot oil. If it rises to the surface then the oil is hot enough. Fry the doughnuts till they are golden brown from each side.
Remove them from the pot and put you doughnuts on a paper towel. This will soak in the excessive oil from them.
Cool your doughnuts, put them into sugar on both sides and enjoy this delicious treat with a cold drink. You can eat them just like that or have some tea, coffee or hot chocolate to go with it.
Nowadays it's not easy to find almost any kind of food with a good quality in supermarkets. It's not always easier but definitely much more practical to make such food at home.
Now that's how to make homemade doughnuts by yourself! The classic recipe includes yeast, of course. We gave you the example of using other variations which may work not worse than usual yeasts. The choice is yours whether to use yeasts or not, but the recipe is worth a try.
READ ALSO: Shortbread recipe
Source: morningfresh.com.ng
Source: Legit.ng