As much as we keep up with the star world, many details still elude our radar, and occasionally we are shocked by some of the things we discover especially when it's not fresh gist. We all have close friends or in some cases, one best friend (BFF) who we enjoy their company, confide in, go shopping with, gossip, and have family dinners with. Such behavior is very human yea?
We also agree that celebrities are humans just like us and hence are expected to display the same kind of behaviors. As we know, they all have friends but what we didn't know is the fact that some of our celebrities are friends with other celebrities we least expected them to have anything in common with. And thanks to the ever-loyal social media we have unveiled numerous celebrity friendships we didn't know existed.
Check out the most unexpected celebrity friendships of all time.
1. Julianne Hough And Nina Dobrev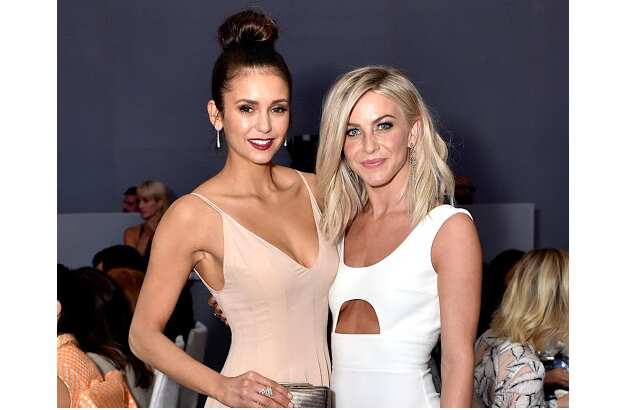 They became best friends thanks to their hairstylist who introduced them and said: "they just had to meet." Their relationship kicked off instantly, and now they do everything together, from braiding each other's hair on the beach to mooning on Instagram, the evidence is right there on IG.
2. Millie Bobby Brown And Maddie Ziegler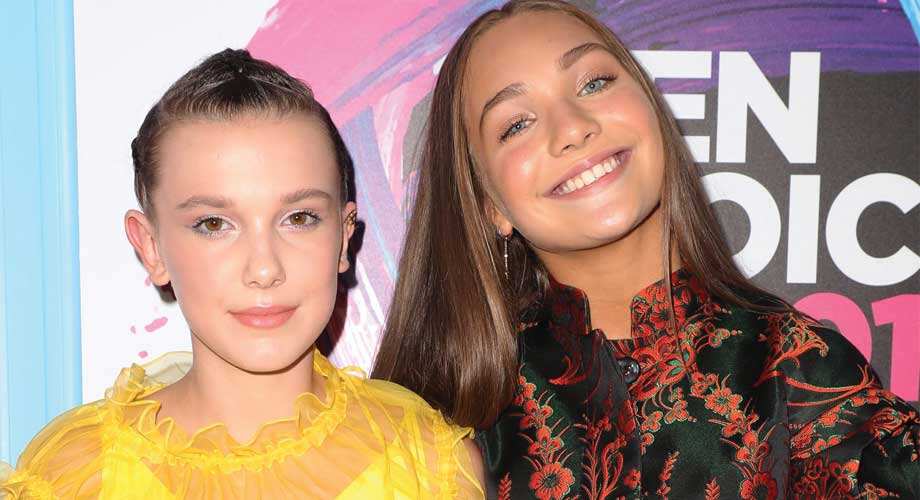 This combo met at 'So You Think You Can Dance' backstage after Ziegler made an appearance on the show. They became best friends, and on Ziegler's Instagram, she posted a picture of herself and Millie on Millie's birthday with this caption:
"happy birthday mills! Thank you for being the best friend, and always being there for me. I can't tell you how much am thankful for you! Love you so much my southern bell!"
3. Victoria Beckham And Eva Longoria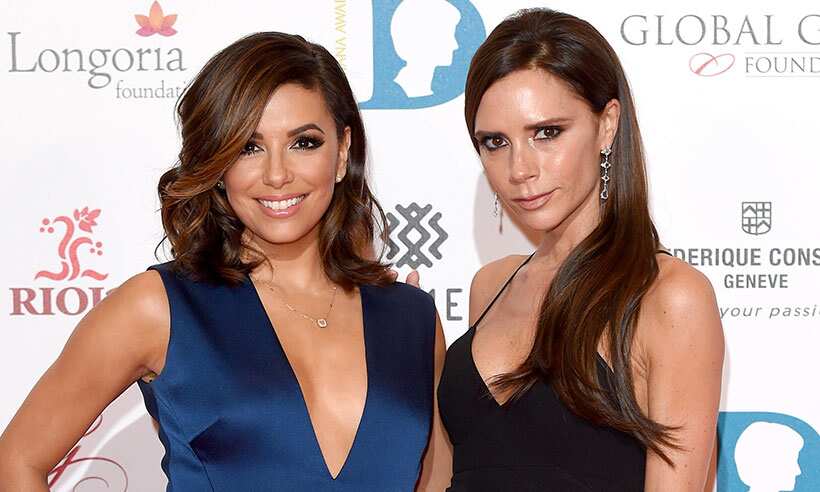 It seems like their friendship kicked off when Eva moved to the United States with her family and apparently Victoria even designed Eva's wedding dress, cute! But according to Victoria the main ingredient in their friendship is their mutual love for wine. Beckham revealed on a talk show in 2016,
" We love to talk about wine, Maybe that's why we get on so well."
4. Jay Z And Chris Martin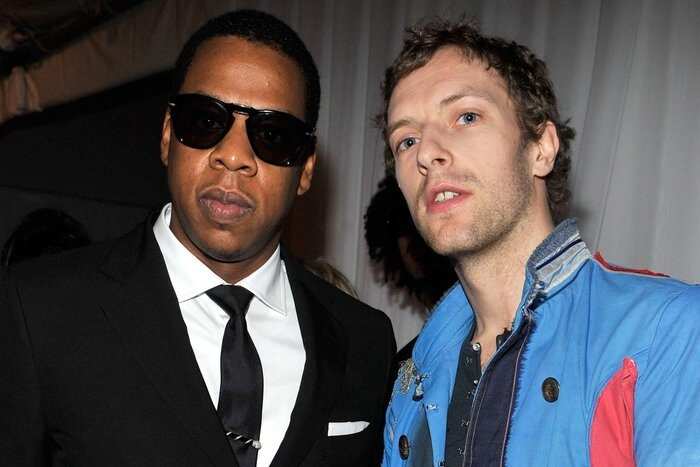 We have seen this two collaborate on numerous music projects together but what we didn't suspect was that they were buddies. These two iconic artists met in 2006 and had performed on stage together (2009 Grammys). And according to 'Cosmopolitan' "Martin's ex Gwyneth said that their children called the rapper "Uncle Jay."
5. Kris Jenner And Lance Bass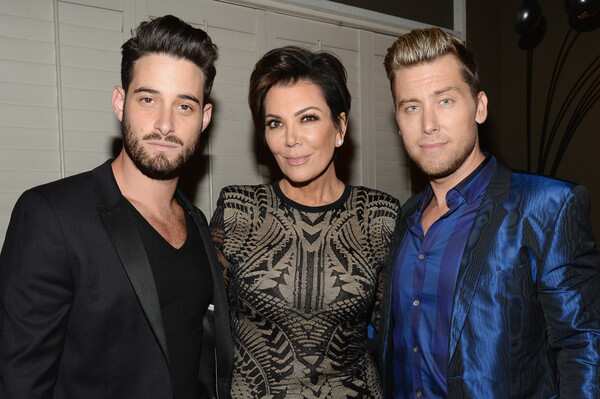 Now, this particular pair shocked us. According to reports, it looks like they have been friends since 2009! What? The most shocking thing about their friendship is not their 23-year age difference but the fact that they go on double-dates from time to time. Kris's posted one of their date night pictures on her IG page with this cute caption,
"@Lancebass waiting to watch @Lanceloves Michael Feb 15 on @eonline! #DateNight Loveeeeeeeee these guys…"
6. Keira Knightley And Sienna Miller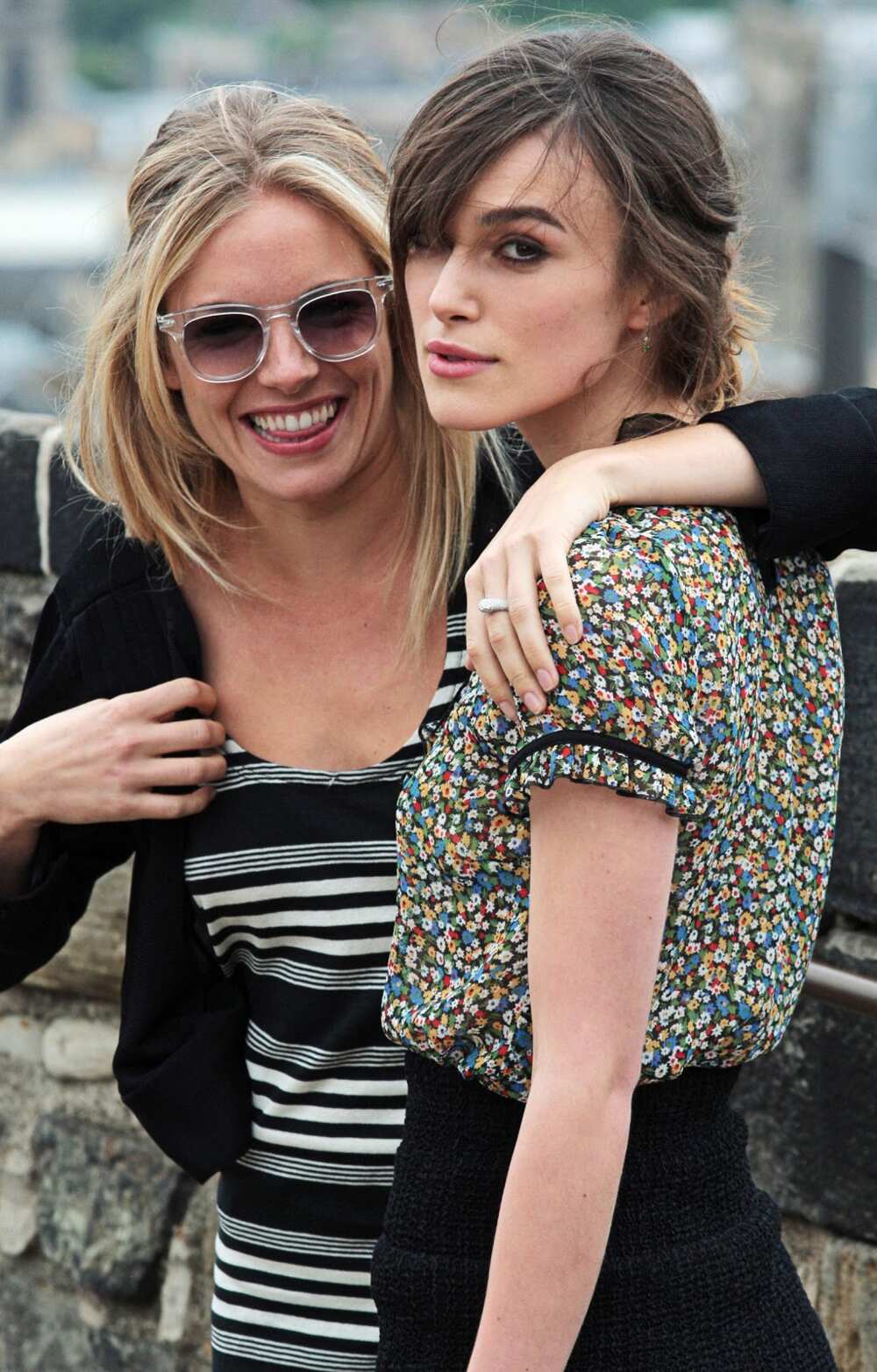 This duo met on the set of their 2008 film 'The Edge of Love' and bonded due to mutual nerdiness. And their friendship became stronger when Miller helped Knightley when she went through her breakup with Rupert Friend, awww!
7. Beyoncé And Blake Lively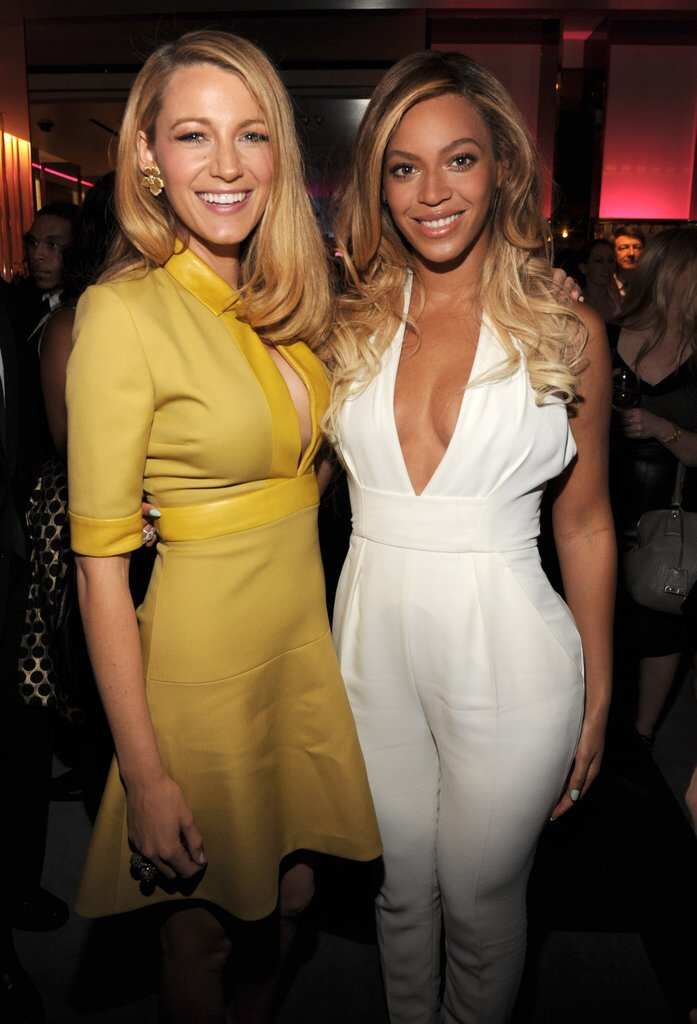 These two megastars confused us after Blake Lively made an appearance in Beyoncé and Jay-Z's music video for 'Part II (On the Run)' in 2014. Reports say Beyoncé and Lively met at a 2010 jewelry collection launch hosted by Beyoncé and Lorraine Schwartz and the rest is history. The ever fun Lively said once that "she wants Beyoncé to be the mother of her children," seems like their friendship is on another level.
8. Ashton Kutcher And Princess Beatrice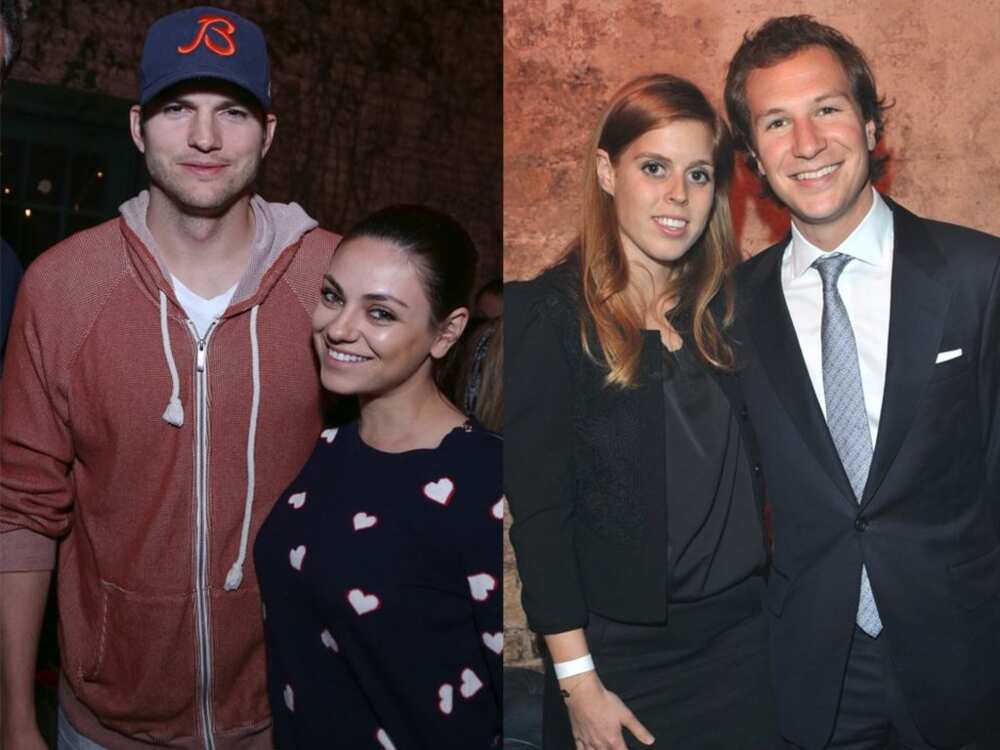 From the pairing, you must be wondering how did this two meet? Well, here is a picture of a double date situation at Saint Tropez. Ashton Kutcher, Mila Kunis, Princess B, and her then-boyfriend Dave Clark all vacationed together in Saint Tropez and took an Uber selfie together.
9. Taylor Swift And Lena Dunham
Let's just say Twitter brought this two together. 'Vulture' reports that:
" Dunham tweeted how much she loved Swift's album Red in 2012 and Swift thanked her in a reply, and they've been besties ever since."
10. Mariah Carey And Will Ferrell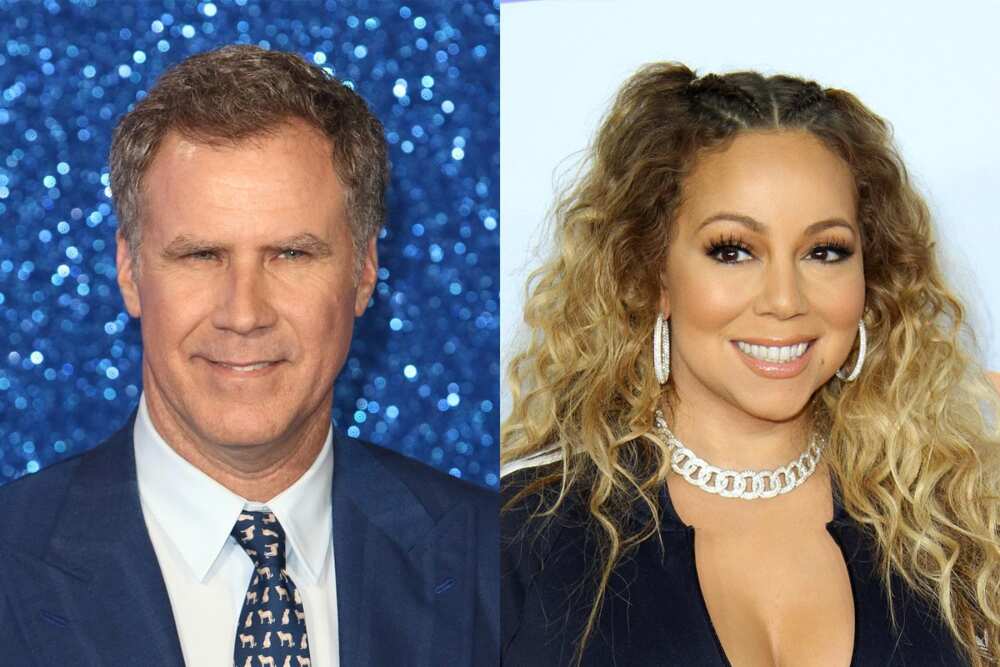 I personally love Instagram, and it has blessed us with this perfect picture of singer Mariah and actor Ferrell. posted on Mariah's page with this fun caption,
"Shake and bake thanks for coming to my show last night #elf forever !!"
11. Serena Williams And Colton Haynes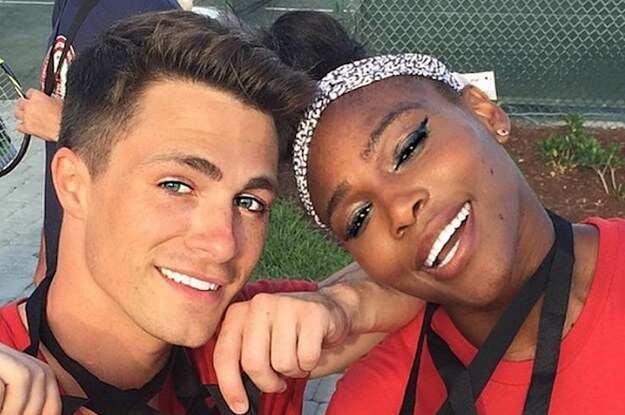 Like regular people, Serena and BFF Colton cross-dressed during Halloween and took this very hilarious picture together. Reports from 'Cosmopolitan' say they, "are so close that Colton was allegedly bawling at her wedding." It's Friendship's like this that make you want to kick your best friends when they don't deliver.
12. Snoop Dogg And David Beckham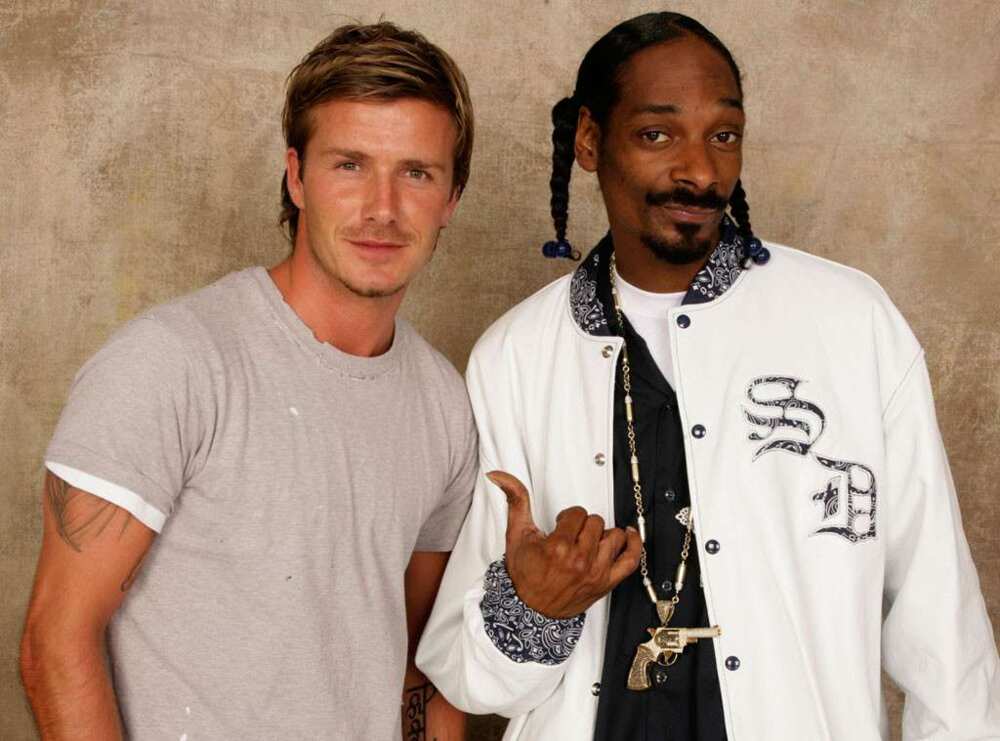 OMG, even I can't believe my eyes. Reports have it that they became BFFs in 2008 when Beckham appeared on Snoop's E! show, 'Snoop Dogg's Father Hood' And Snoop told 'The U.K.Mirror' that Beckham is like a brother to him,he said:
"Whenever I make a record, I give him a copy before it's done, He's like a brother. I'm gonna show him to rap, for shizzle."
This might probably be the highlight of your day. Thank me later.
13. Chrissy Teigen And Jessica Alba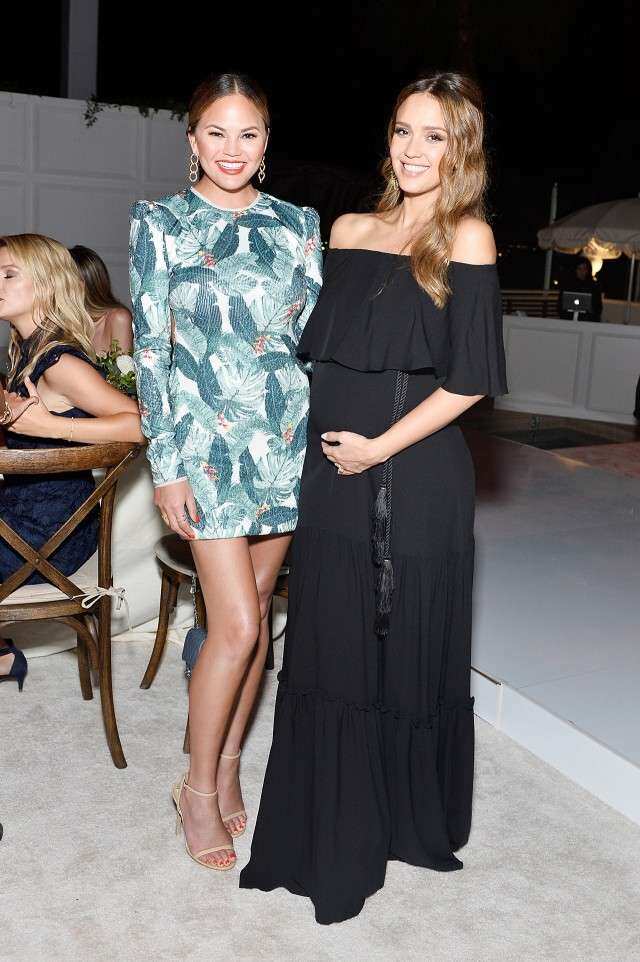 These two talented beauties are also besties, and their relationship is so cute that both have dragged their husbands into the mix. It seems like the two have even gone on double dates together. Like the Halloween themed double date they went together with their husbands John Legend and Cash Warren.
14. John Mayer And Andy Cohen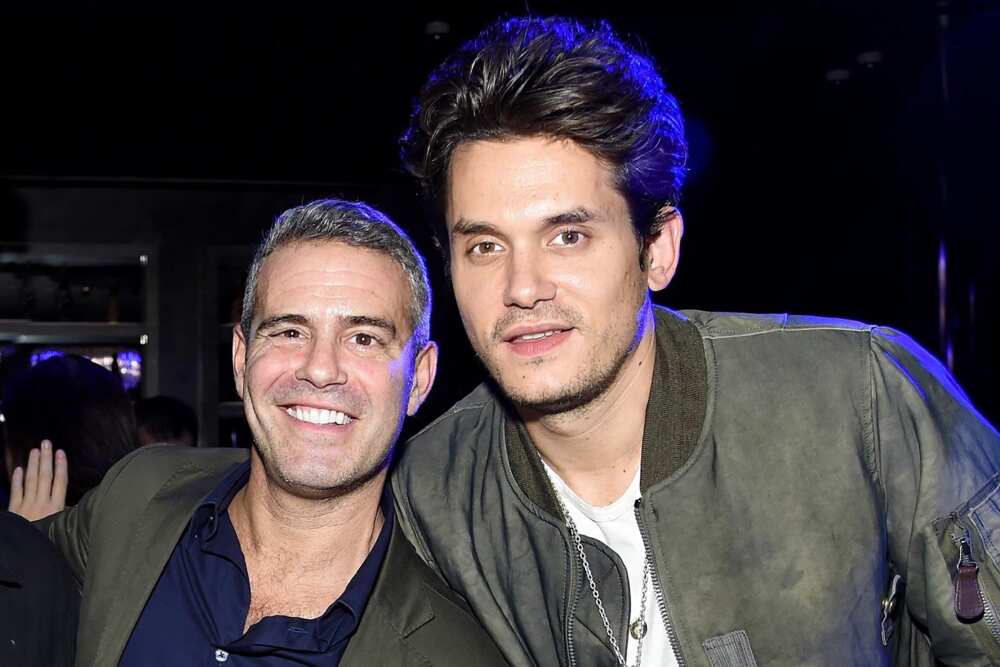 The two 'Bros' are so close that many rumors have surfaced that they are more than just friends because of how close they are. Well, Cohen cleared all doubts on CNN, he said:
"Listen, we have a very sweet friendship, and we are together all the time,"
All in all it's nice to see that men still appreciate friendships as much as women do.
15. Adele And Jennifer Lawrence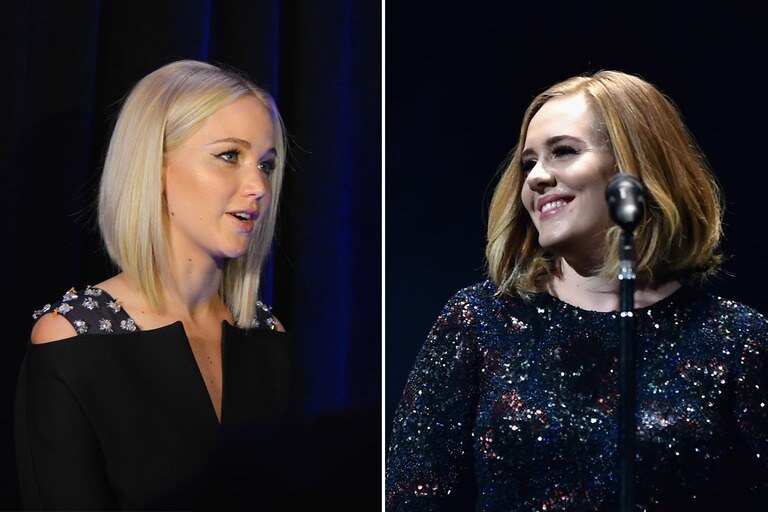 This talented duo met at the Oscars in 2013, and ever since they have become biggest fans of each other. And they also support each other, in 2016, Jennifer Lawrence wrote an essay about Adele for Time's '100 Most Influential People in the World,' In the essay, she called her friend Adele "a gift, an international treasure, but she's also sweet, funny, intelligent and beautiful."
I guess most ladies have a Jennifer Lawrence in their lives.
16. Vince Vaughn And Robert Pattinson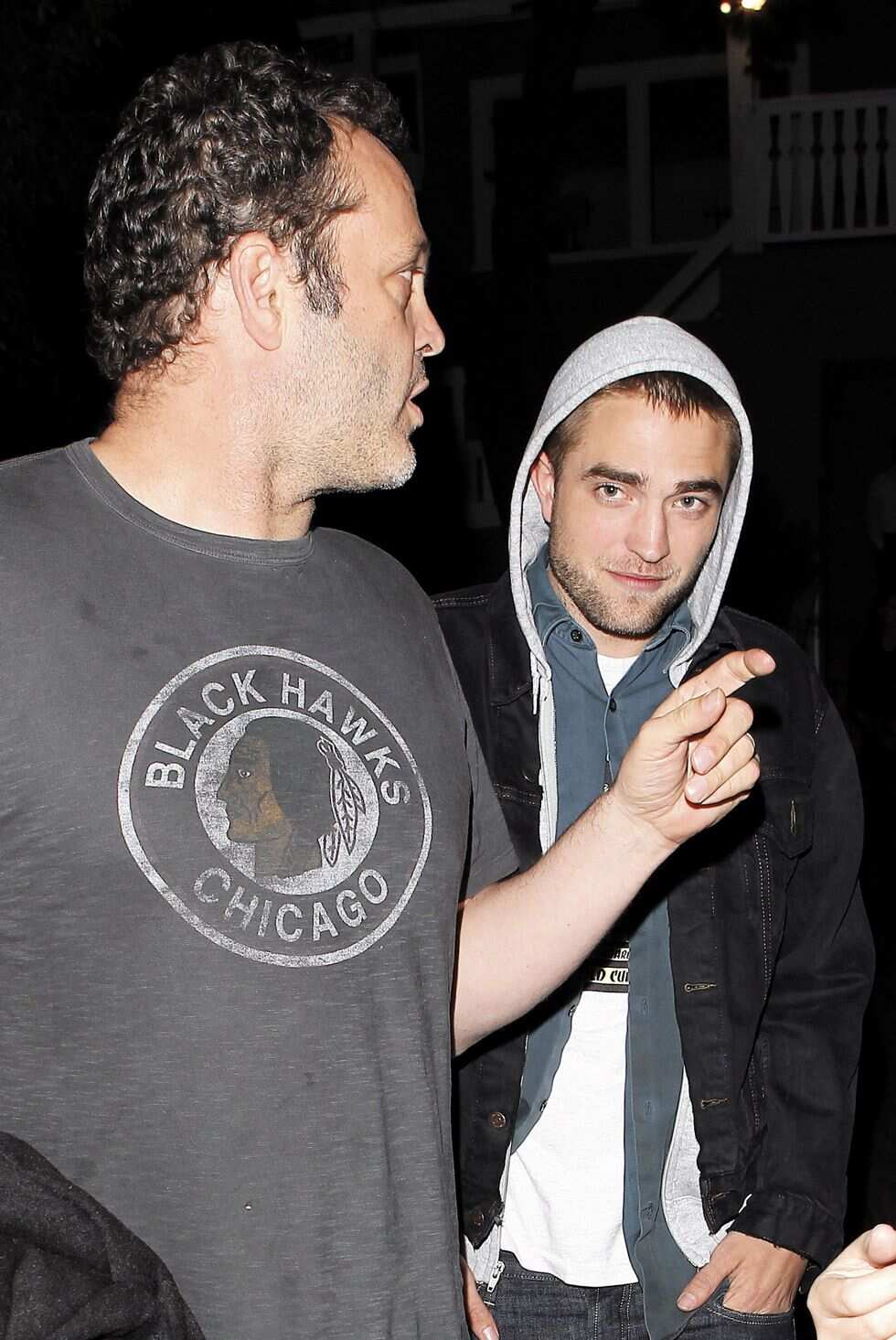 The forever living 'guys night-out' tradition is one the many things Vince and Robert do together. And this nights-out sometimes includes their mutual friend Joaquin Phoenix. I wonder what they talk about. According to 'Cosmopolitan,' it seems like "Vince helped Pattinson after his breakup with Kristen Stewart." Well, that's what friends are for.
17. Ruby Rose And Ellen Page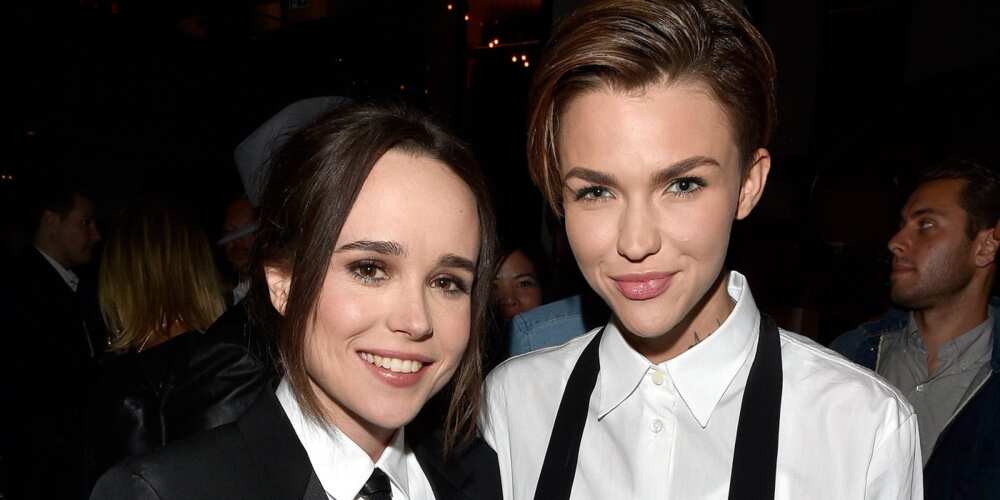 This post by Ruby on Page's Birthday says it all.
"When it comes to friendship no one does it better than you. I'm forever grateful and always proud of everything you do. "
18. Martha Stewart And Brendan Fraser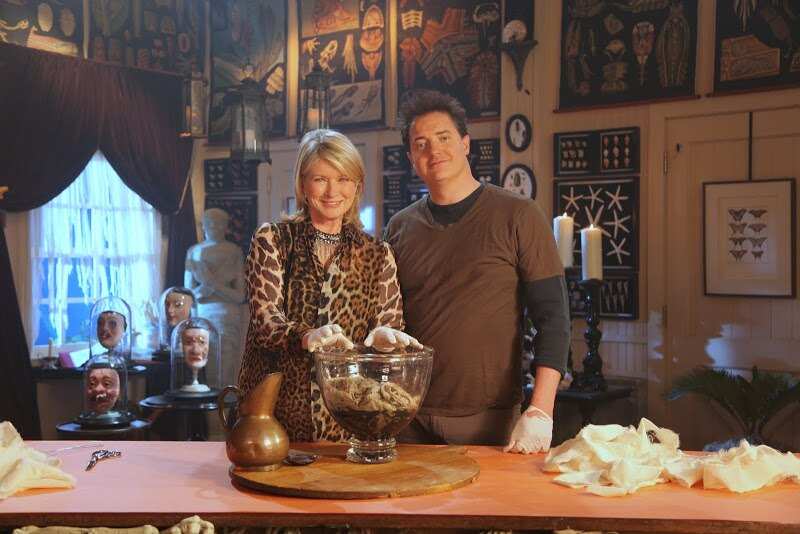 Martha made her relationship with bestie Fraser official on Instagram when she posted a picture of him on a horse with the caption:
" Brendan Fraser came riding with me and muffin and betsy on sat. His horse freckles is the same horse he rides in Texas rising his new program on history channel"
She must be very proud of him.
19. Sacha Baron Cohen And Kim Kardashian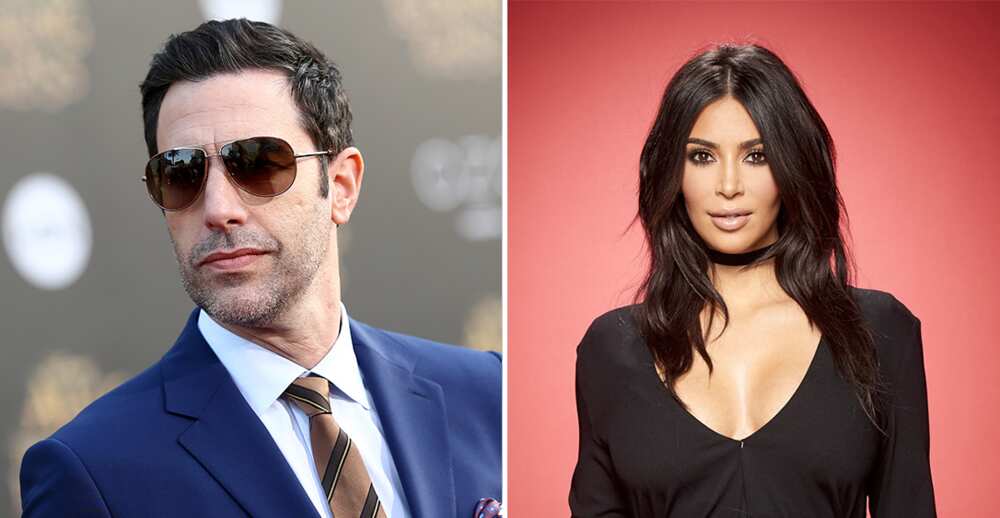 Movie night in 2016, features Sacha who brought his new movie to a private showing for Kim, Kourtney, Kris, and Kanye, Sacha's wife Isla Fisher and Courteney Cox also came along for the movie night. What was that all about? Well/ we are guessing this two must be good friends because Kim dedicated an Instagram post to the event with a caption expressing how much they all enjoyed the movie,
"...We laughed so hard we cried!"
20. Eminem And Elton John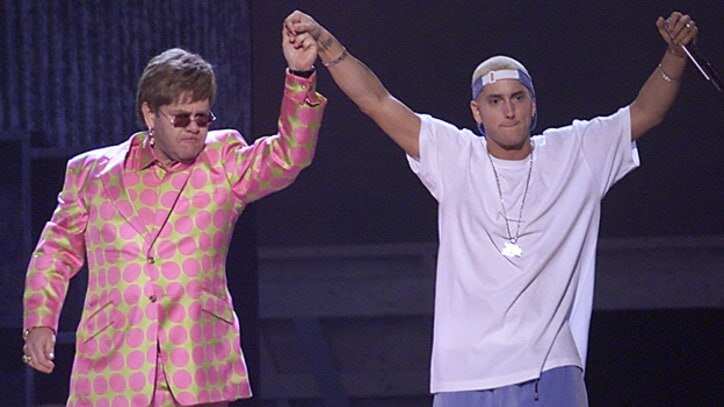 The 'Rap god' and Elton? Unbelievable! These two legends happen to have a close relationship. And if you can recall the amazing 2001 Grammys performance they had together, it was epic. 'Cosmopolitan' reports that Elton also helped Eminem with his sobriety, I guess everyone needs a supportive friend.
21. 50 Cent And Bette Midler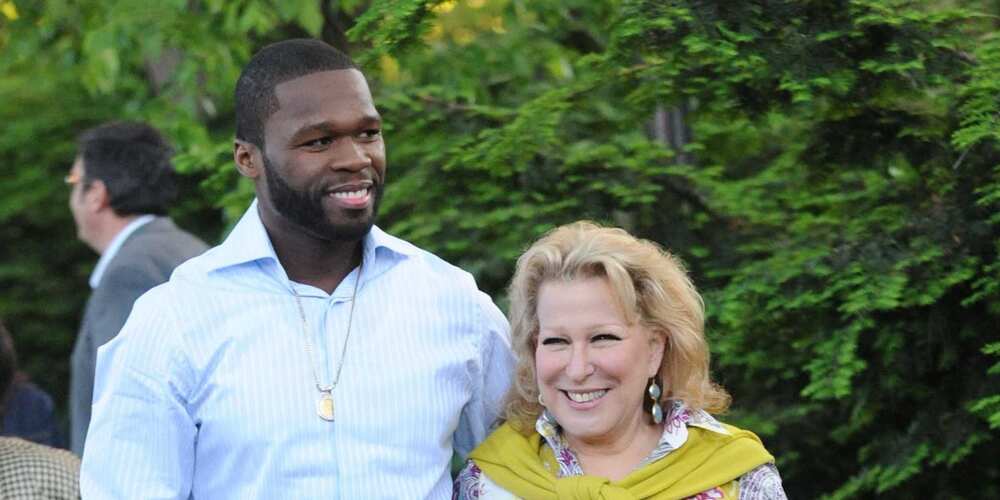 A walk in the park is a pretty normal thing, but 50 Cent and Bette Midler walking side by side in a garden at Midler's New York Restoration Project is gold.
Midler said:
"He's really made my life worth living.'' And 50 seems to want to sing with her as he said, "Me and Bette [collaborating] would be really hot."
22. Jennifer Lopez And Leah Remini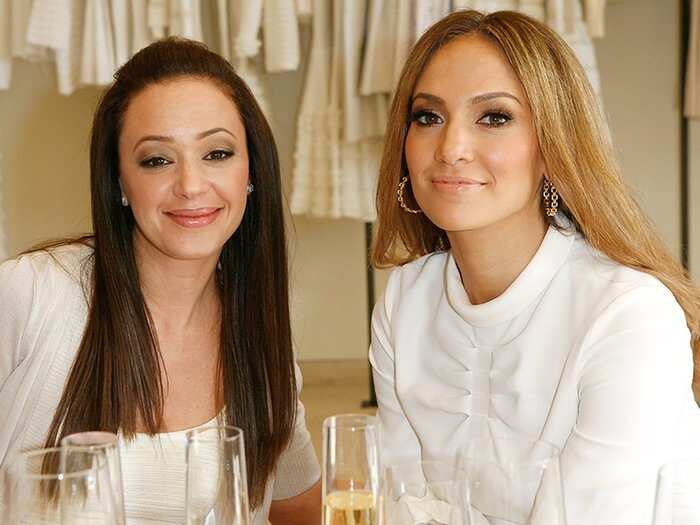 On J.lo's IG page she posted a picture of herself and Leah with this lovely caption,
"And we said...I will never eva leave you...Looove hanging w this one @leahremini #bestieday #jeleah #familia"
It is no surprise that the two are playing best friend roles in the movie 'Second Act' coming in, this December.
23. Kate Hudson And Lea Michele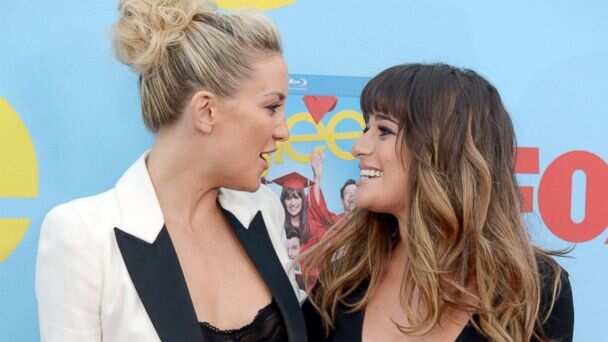 Kate and Lea met when Kate guest-starred on 'Glee' in 2012 and immediately became friends. Since one of the duties of a good friend is supporting the another, Kate did provide comfort and support for Lea by letting her stay in her home when she unexpectedly lost her boyfriend, Cory Monteith. And 'Cosmopolitan' reports that Lea said:
"She let my family stay there and any of my friends. She made sure that in the refrigerator were my favorite juices, I'll never really be able to thank her, truly, for what she did for me."
This was an act of true friendship.
24. Reese Witherspoon And Naomi Watts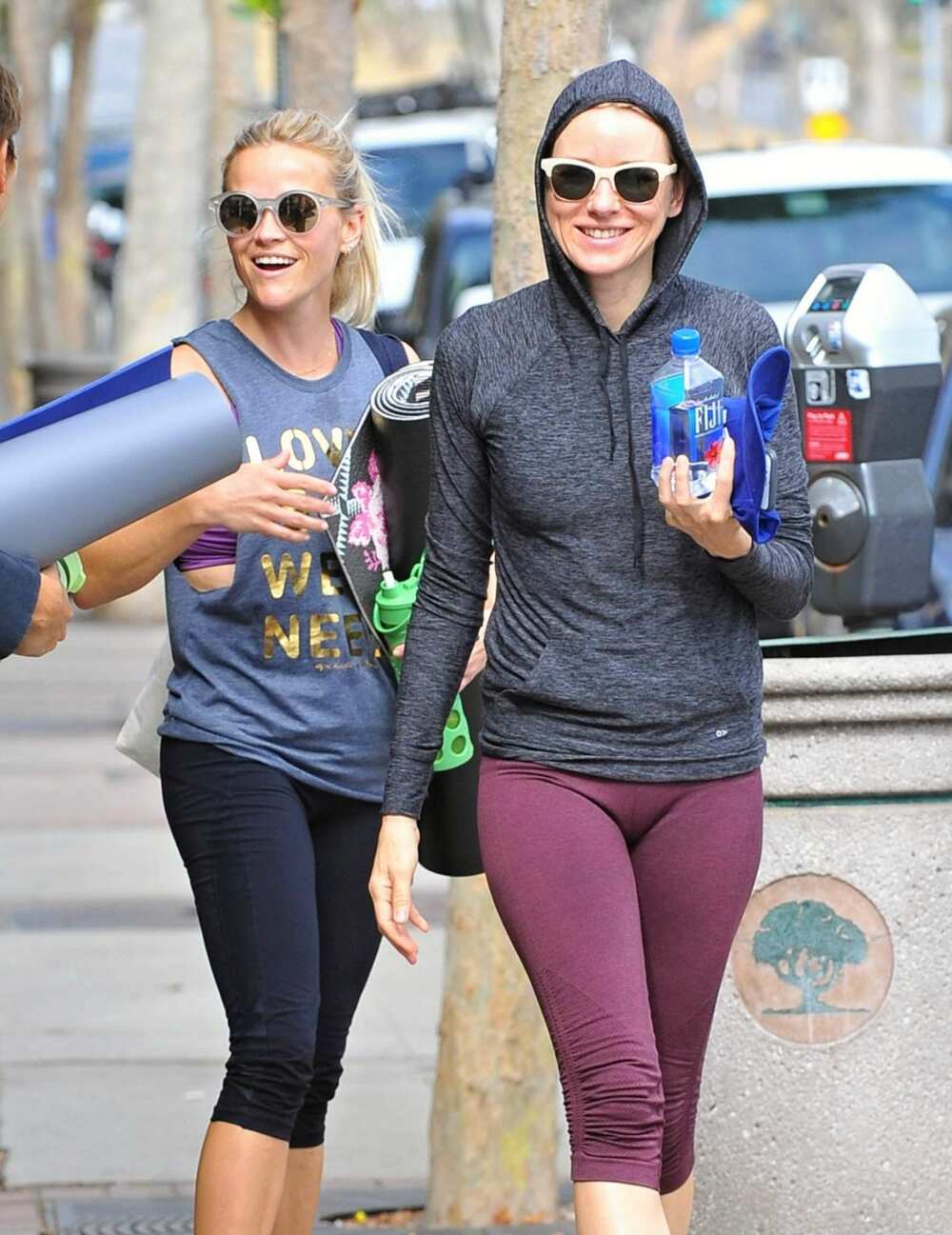 It all began with a simple fan letter Reese wrote to Naomi to praise her performance in 2012 film, 'The Impossible' And their friendship is making waves to the extent that this two even take yoga classes together, that's as intimate as any friendship can get. We all want a friend we can attend yoga together, and share little secrets with.
25. Courteney Cox And Ed Sheeran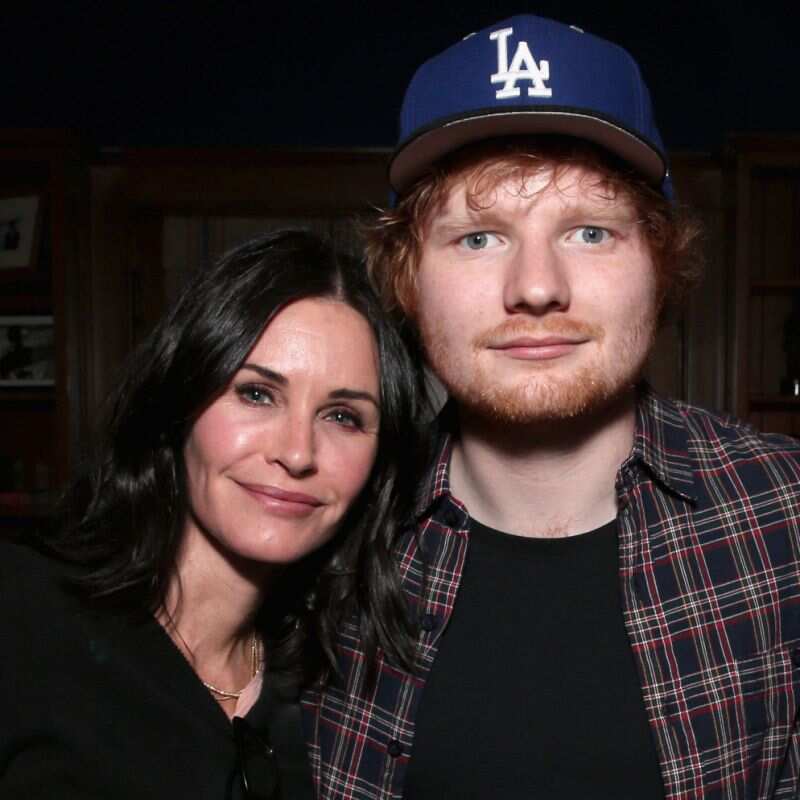 This two bundle of stars reportedly became friends in 2013. Their friendship progressed, and at a point, Ed Sheeran even stayed at Cox's Malibu beach house for three months rent-free,that's super cool. And Sheeran did his part by introducing Cox to her current fiancé Johnny McDaid, now that's the kind of industrious friend we all need.