It shouldn't come as a surprise when we see some A-lister actresses feeling thankful for the special men in their lives — their fathers. Whether they followed in their fathers' footsteps to pursue acting or have simply shown love and admiration for their dads as supportive figures in their lives.
They stayed on their side, no matter what. They were beside them through thick and thin. So we shouldn't be surprised that a lot of celebrities credit their successful careers to their parents, saying that they wouldn't become who they are if it wasn't for their dads. These 10 stars are unabashedly daddy's girls.
1. Jennifer Aniston Inherited Acting Gene From Her Dad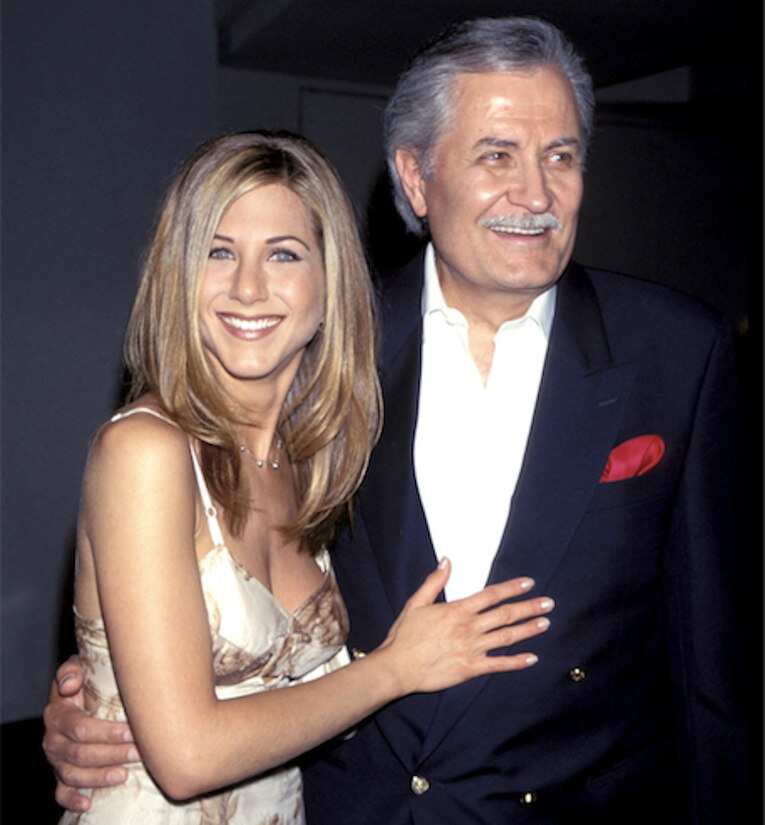 Jennifer Aniston got her acting skills from her father, who's also an actor. He's been playing in an American TV show Days of Our Lives for 30 years. Watching his career, Jennifer also realized her dream was to become an actress. Her father, in his turn, always supported her on her way to stardom. He was there for Jennifer with a wise advice and we can be sure that he shared a lot of his acting experience with her, to make his daughter's way to fame easier.
As a very special thank you for all the support, Jennifer took her dad as a date with her to the ceremony when she was given a star on the Hollywood Walk of Fame in 2012.
2. Miley Cyrus - Support Through Thick And Thin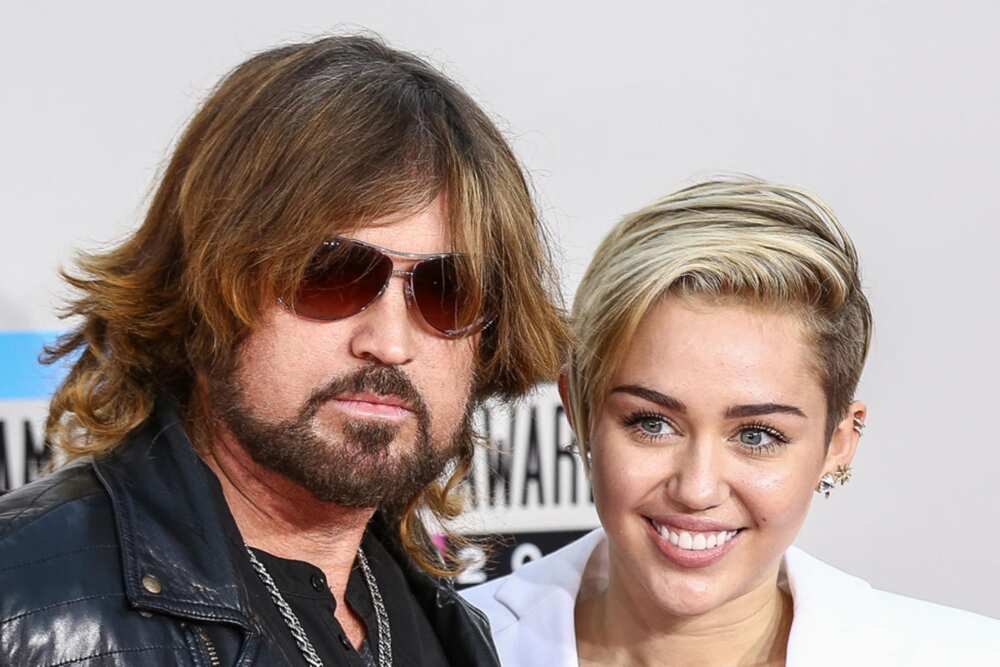 We could see Billy Ray Cyrus, the father of Miley Cyrus, acting alongside her in Hanna Montana, so it's easy to guess that he has always supported all undertakings of his daughter in music and acting. Even now, Miley still relies on her father for his support in everything she does.
It's important to note that Billy Ray was there for his daughter, even during her infamous antics. He defended her in the media saying:
"She could have stayed Hannah Montana forever and made a great living doing that. But she's more of an artist than that, and she wanted to evolve, and she had to take her time and let that evolution take place. And again, she's very, very smart and she's had all of this thought out in advance."
3. Liv Tyler - Rocky, But Loving Relationship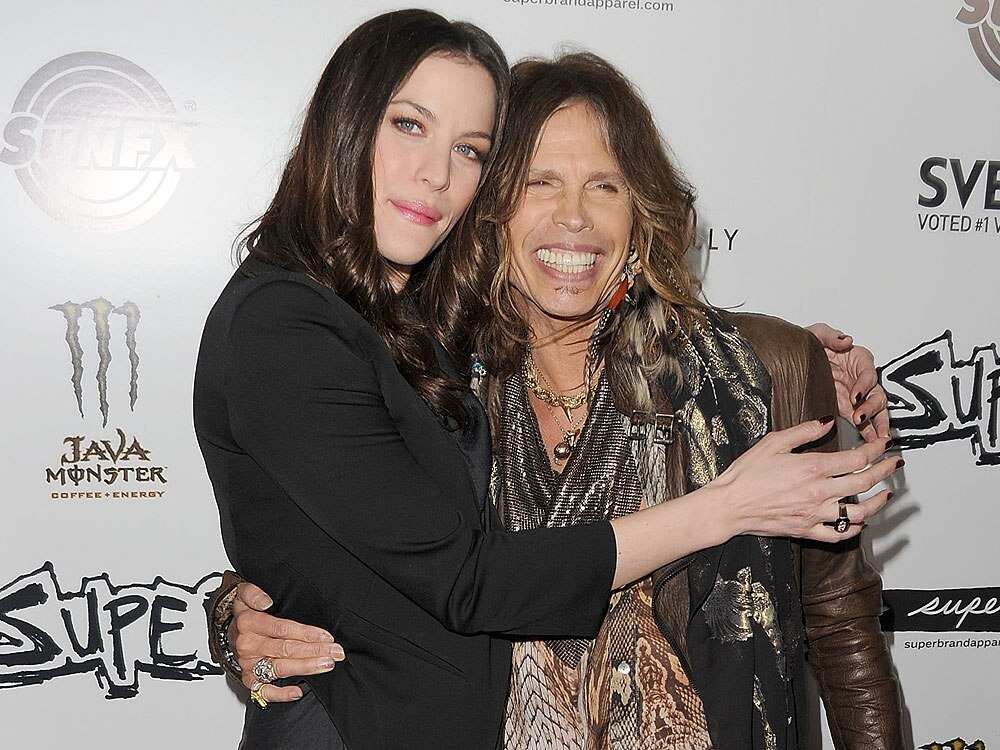 Liv Tyler didn't have her rockstar father, Steve Tyler, by her side in her early childhood, because she only learned that he was her dad later in life. Now, the actress recalls that she was "madly in love" with him from the first sight.
Liv and Steve met for the first time when she was taking part in the music video for Aerosmith's song 'Crazy.' Back then, she was only 17. Then they also worked together on the video for "I Don't Want To Miss A Thing", Aerosmith's soundtrack for Armageddon, where Liv starred. Back then, Steve said:
"I figured if I got a couple songs in this movie, I'd get a chance to spend time with Liv… I never see her. These days, she does three movies to my one album."
Now they're spending much more time together and they've truly bonded as father and daughter.
4. Angelina Jolie - Through Ups And Downs To Good Relations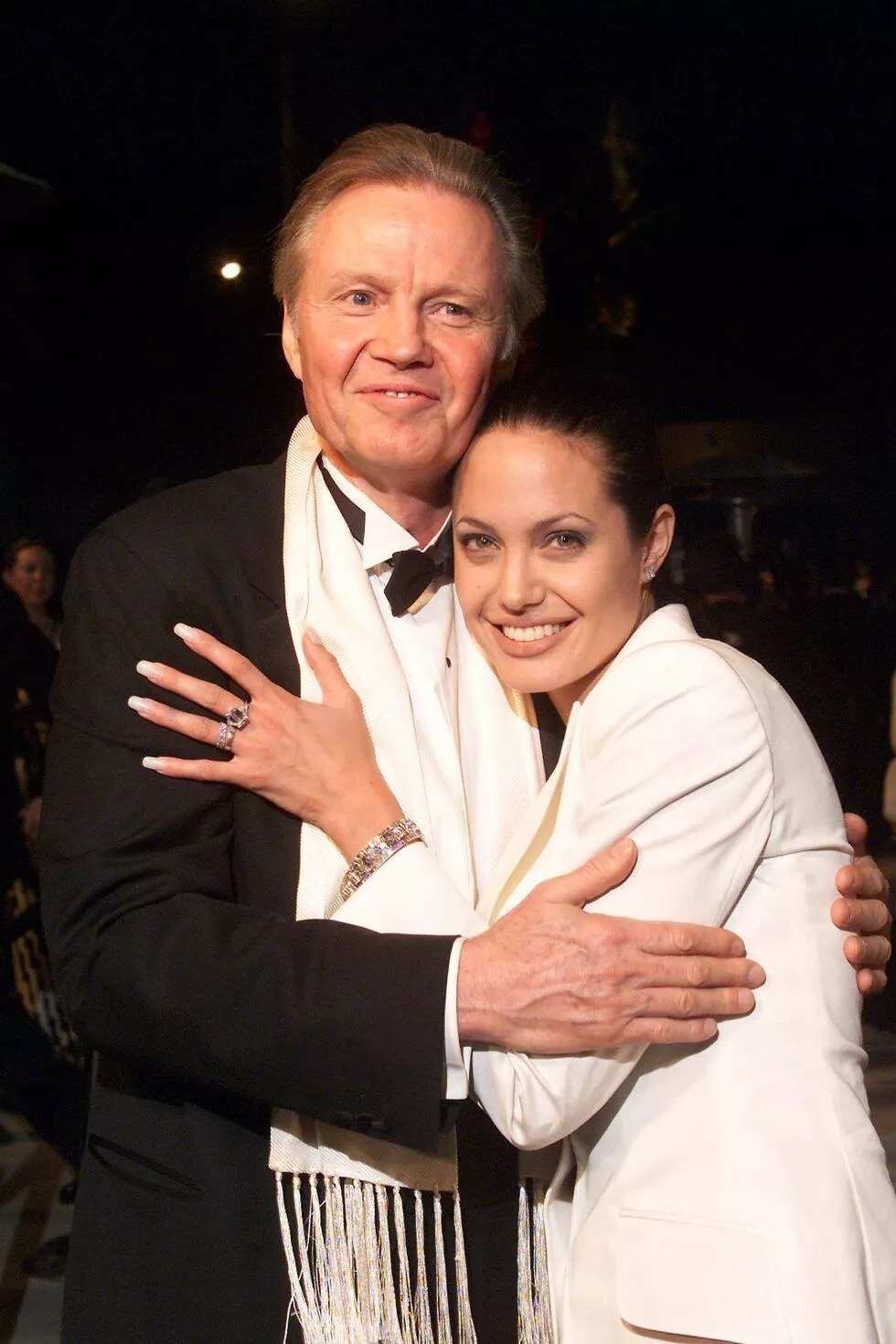 Angelina Jolie used to have a complicated relationship with her father actor Jon Voight, but not too long ago they mended and now they're getting closer. In her recent interview with The Hollywood Reporter, the actress admitted,
"Jon and I have gotten to know each other — through grandchildren now — [and] we're finding a new relationship, and it's very, very nice. We've had some difficulties, [but] through art we've been able to talk. It's the common language."
In his turn, Voight stated:
"I love my daughter, and I'm very impressed by her directing. I'm crazy about her and my grandchildren."
It's good to know that they managed to reconcile and now they're building a healthy father-daughter relationship.
5. Bryce Dallas Howard - Close To Her Dad Since Early Childhood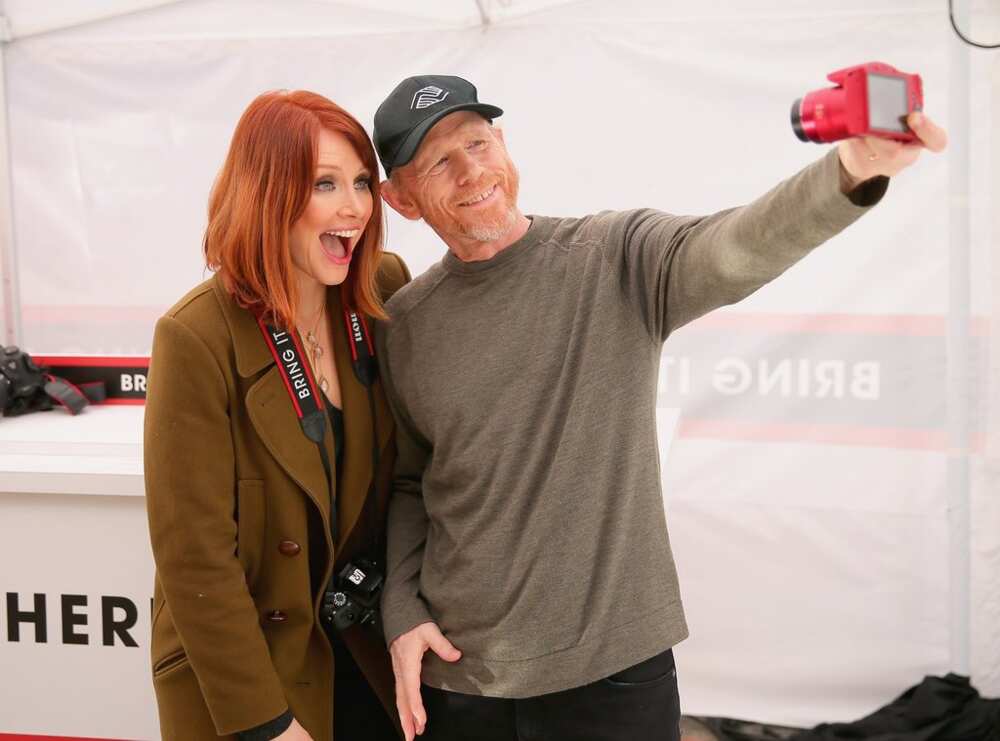 In her speech at 2015's DGA Honors Gala, Bryce Dallas Howard, the daughter of famous film director Ron Howard, said that her father has always been the most sensitive, patient, and inclusive father on planet Earth. The actress went on to add that when she was a kid, every day felt like Bring Your Daughter to Work Day to her because she spent a lot of time on set with her dad.
"I was sitting in his [director's] chair, on his shoulders, hanging out kind of nonstop on set,"
the actress shared.
"I think that was really an incredible experience for me."
It must have been so exciting for her!
6. Kelly Osbourne - Her Dad Is No. 1 Man For Her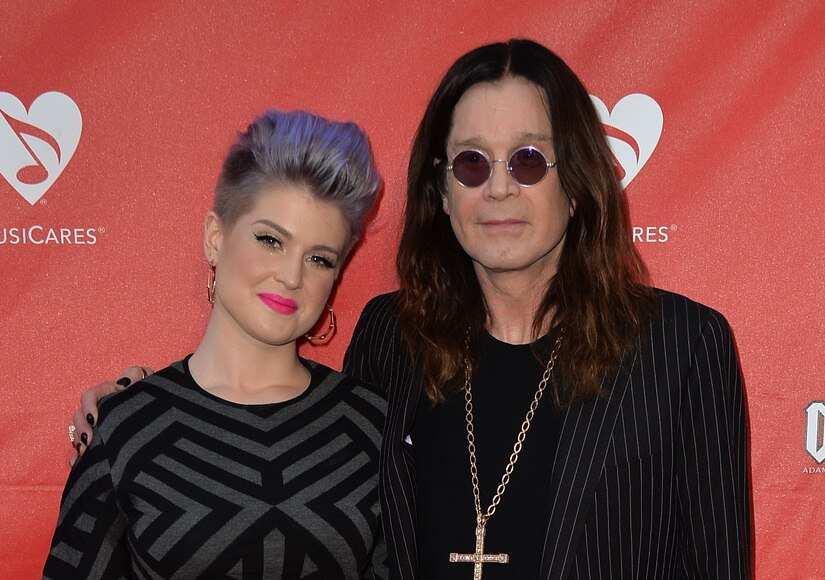 Even though things haven't always been easy in the Osbourne clan, Kelly can still be considered a daddy's girl. At least now she is because Kelly learned to understand her famous father.
After the star broke up with her fiance Matthew Mosshart, she wrote a post to declare that her dad was the most important man in her life. She stated:
"There will never be any man in this world that I love more than my dad!"
Later she made another post with Ozzy's photo and a comment,
"My Dadda is the best person on earth to go to #hollywood parties with all we do is laugh because we can't take anything seriously!"
7. Rashida Jones - Always Ready To Defend Her Dad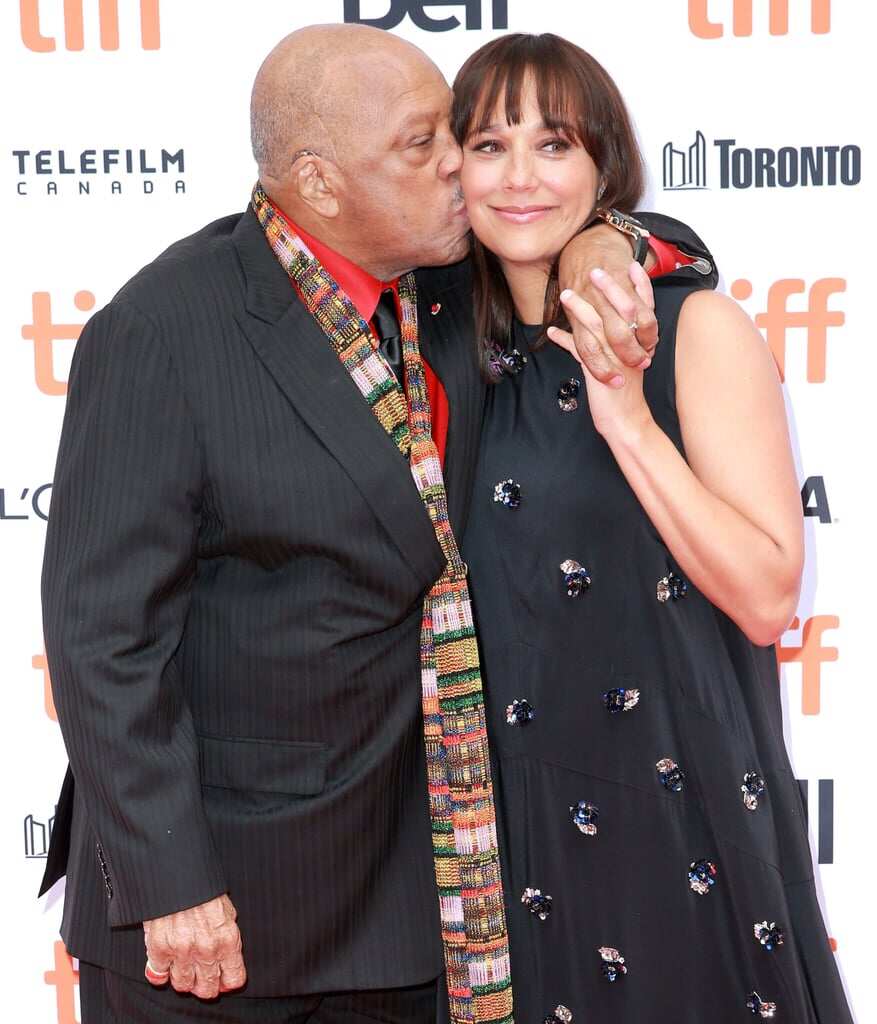 Rashida Jones, the daughter of musician and media mogul Quincy Jones, has always demonstrated her love to her father and even defended him in media if someone said something against him. For example, when the actress was only 17 years old, she spoke up for her dad against the insults said by late Tupac Shakur.
In 2013, Rashida paid tribute to her father on his birthday, by sharing her feelings with Variety,
"My dad is an enormous beating heart. I am deeply honored to consider myself the daughter of the best role model on earth. Happy birthday, Daddy. I love you without end."
8. Blake Lively - Took After Her Dad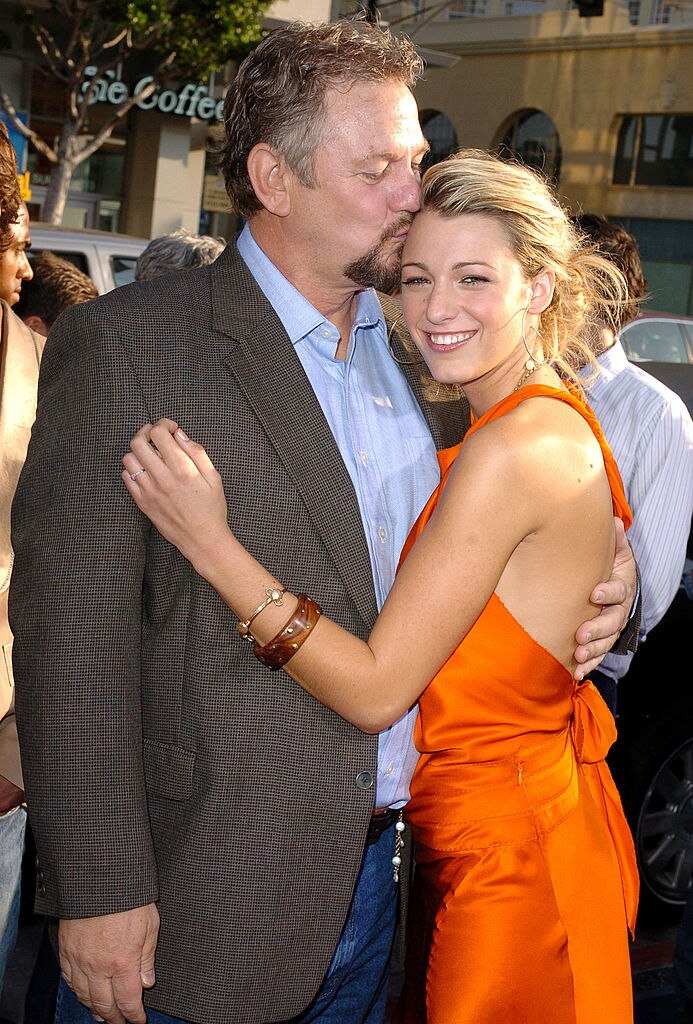 Like Jennifer Aniston, Blake Lively also has an acting background in her family, as her father, Ernie Lively, was an actor, too. In fact, Blake's acting career began, when she appeared in the 1998 film Sandman directed by her father. So it's safe to assume that Blake's dad has always been a huge support for the actress, during her entire life.
When Blake Lively had just married Ryan Reynolds (to start a family and begin making us happy with their hilarious tweets), her father stated in an interview,
"She is newly married and wants a big family. She says she wants 30 kids. I said, 'Why don't you start with one?'"
Now we can guess from who Blake inherited her sense of humor.
9. Lady Gaga - Her Dad Was Always There For Her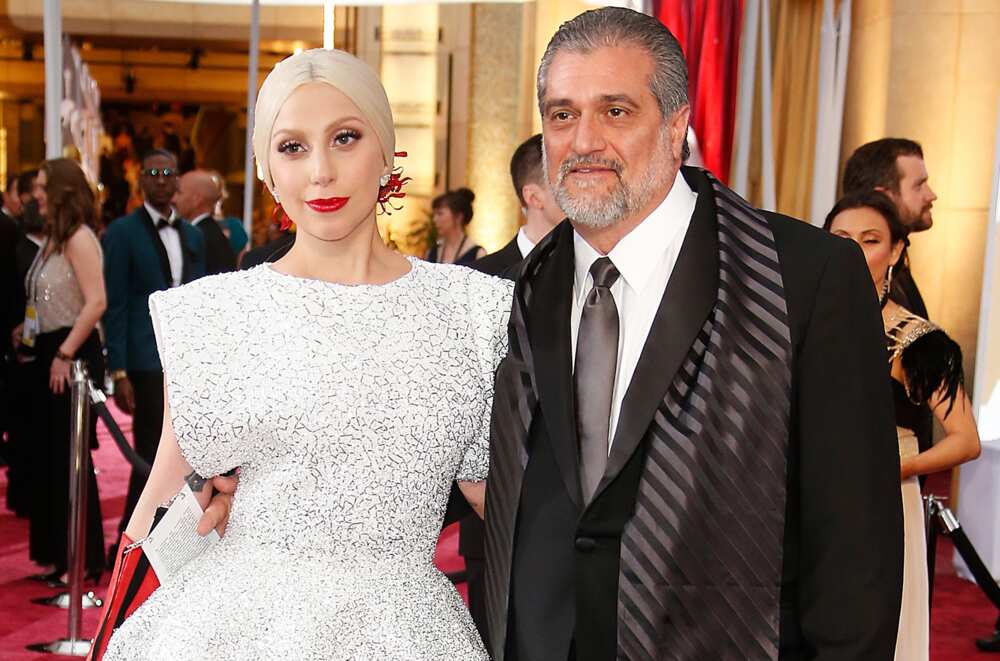 It's hard to attain success without the support of your loved ones. Lady Gaga was lucky because she had the support of both of her parents, especially her father, whom she frequently takes to different events and mentions in her interviews.
Joe Germanotta, Gaga's dad, is a successful man himself, so he certainly knows how hard it is to achieve your goal. He's been supporting the singer throughout her life. When she dropped out of the school of arts, he agreed to help her with her rent and was there for her during he road to stardom. He also was an inspiration for Gaga's song "Speechless" and in 2011 the singer gave her father the rights to 50% of her profit under their LLCs, Team Love Child and Mermaid Music.
10. Nicole Kidman - Lost A Loving Father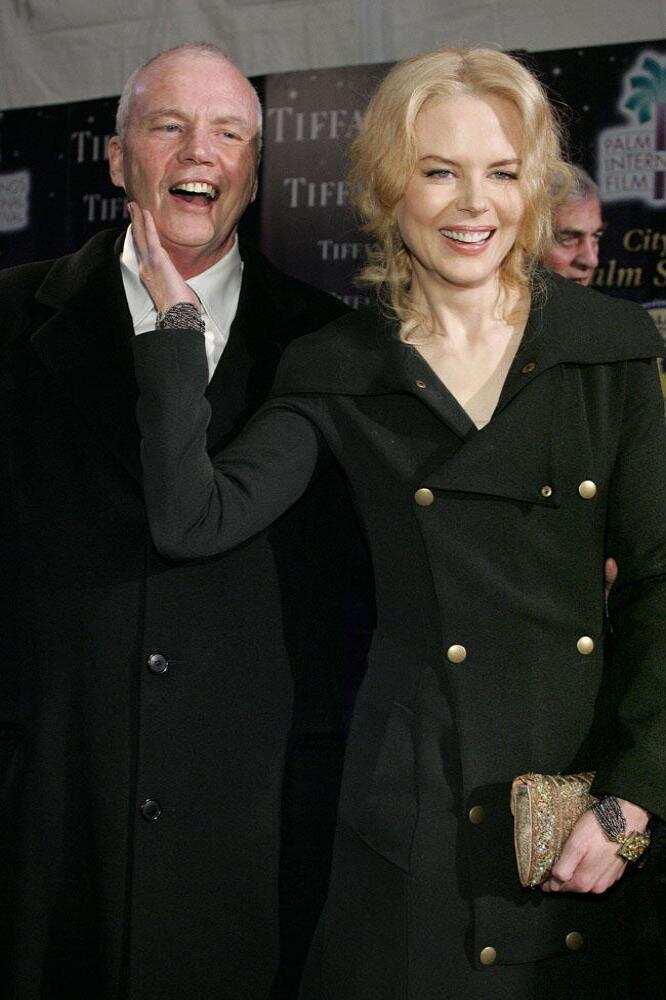 The father of Nicole Kidman, Antony Kidman was a biochemist, clinical psychologist, and author. Unfortunately, he passed away of a heart attack in a Singaporean hotel in 2014. After this tragedy, the actress shared with everyone how much she loved her father and how much he supported her during her entire life. He wasn't only there for her when she was starting her acting career, but he also supported the actress after she divorced Tom Cruise. Kidman recalled that back then her father said to her:
"Nic, it's going to be OK. It isn't what it could've been, it isn't what it should have been, it is what it is."
In her eulogy speech, the actress also added,
"I'm so lucky to be his daughter, and that he chose my mother to make me with."
Heartbreaking.