Popular or not, everyone has to have a BFF to lean on when times get tough. But if you thought finding a squad IRL was difficult, imagine trying to make friends when you're famous AF?! That's why so many celebrities pair up with other stars when it comes to their squad.
Who else can truly understand what it's like to be trailed by paparazzi and screamed at by fans who just love you oh so much? And with parties, events, and fundraisers galore, you'd be amazed how many celebrities know each other. Here's a group of mysterious BFF couples you had no idea existed...
1. Rihanna And Cara Delevingne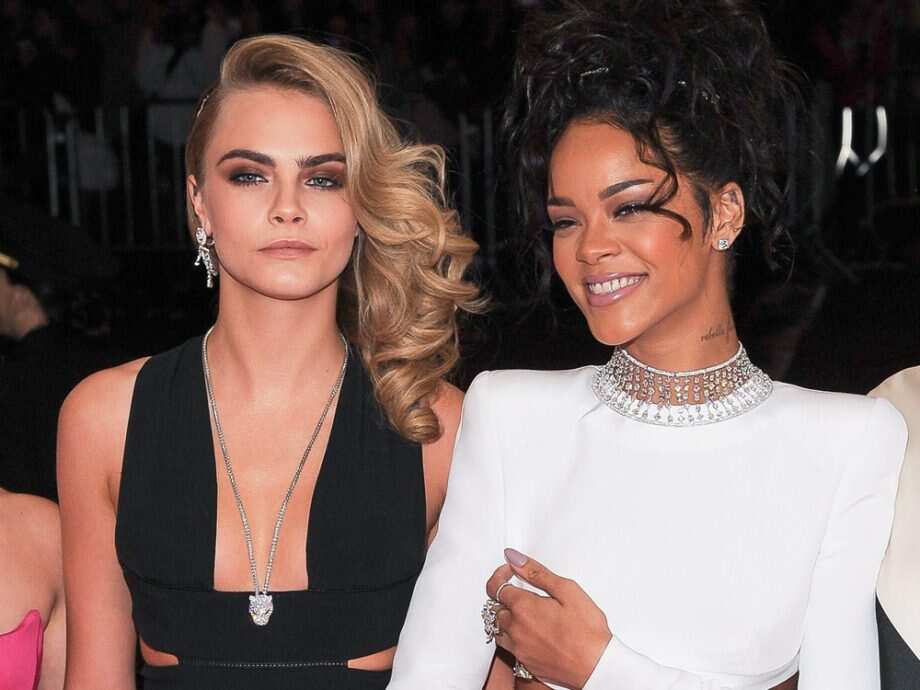 For Rihanna's 30th birthday, Cara Instagrammed this compilation pic of her and Ri Ri with this sweet caption: "Happy belated birthday Robyn you dirty 30-year-old!!!! Time has flown by since we first met and wow has it been a wonderful rollercoaster. Cheers to all the mind-blowing memories and all the ones to come. Love and miss you always"
The stars met at a fashion show five years ago, and have been bestie since then. Rihanna told The Sun, "We have busy schedules but no matter where either of us are in the world, we know we can just pick up the phone and unload on each other, and that we are always ready to listen or offer advice." Rihanna also said that one of the keys to their great friendship is that they "get silly with each other," recalling that Cara "slapped [her] on the bum" the first time they met.
They even co-starred together as leading ladies in Valerian and the City of a Thousand Planets. What a cool thing to do with your best friend!
2. Julianne Hough and Nina Dobrev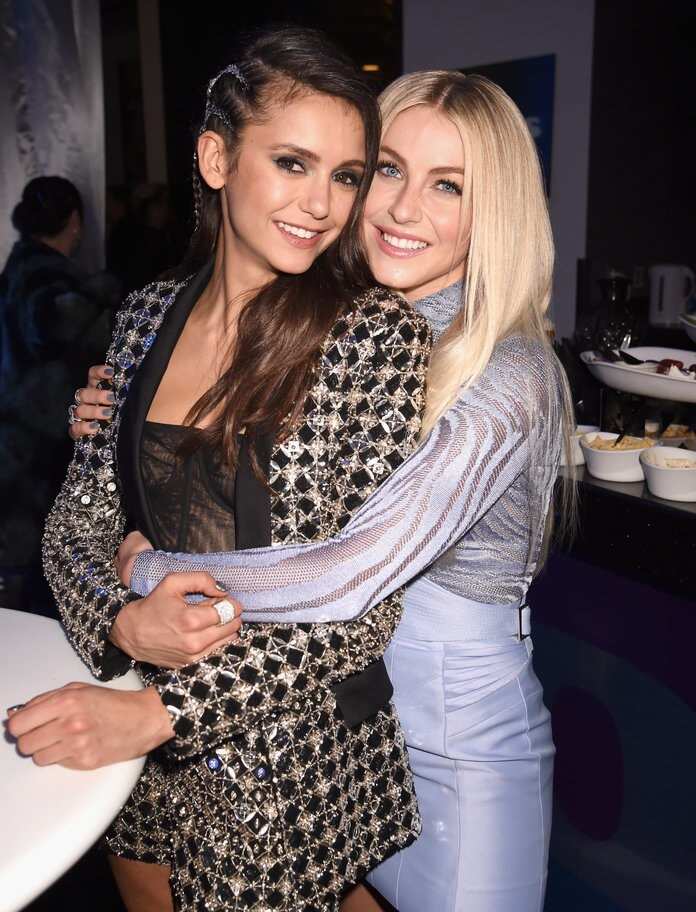 Wanna see #bestiegoals in action? Look no further than Julianne Hough and Nina Dobrev.
Hough told E! they were introduced by their mutual hairstylist who said they "[had] to meet." After that, Julianne and Nina became fast friends.
"It feels like we met when we were 2 years old, because I feel like I have known you my entire life," Nina told Julianne during a joint interview with People. Julianne agreed by saying, "We're like yin and yang."
And from the looks of their Instagram accounts, it has to be true. Here they are chowing down on pizza. Next, they're spooning on the couch and catching up. They also bake cookies together, and wear matching bikinis on vacation. I mean, just look at this adorable Instagram post Julianne made for all her best gal pals (Nina was first ) on National Best Friends Day.
And Nina feels the same way. Just consider this adorable IG pic that features the two besties. Nina captioned the image:
"Best 'work' day ever! Shooting with my BFF."
When it comes to this friendship, Nina and Julianne are playing the long game. According to them, they plan to be "those moms that take [their] kids everywhere." Heck, Nina has already signed up for babysitting duty. "I'll just go from best friend to babysitter," she said to People after Julianne got married last year.
3. Millie Bobby Brown and Maddie Ziegler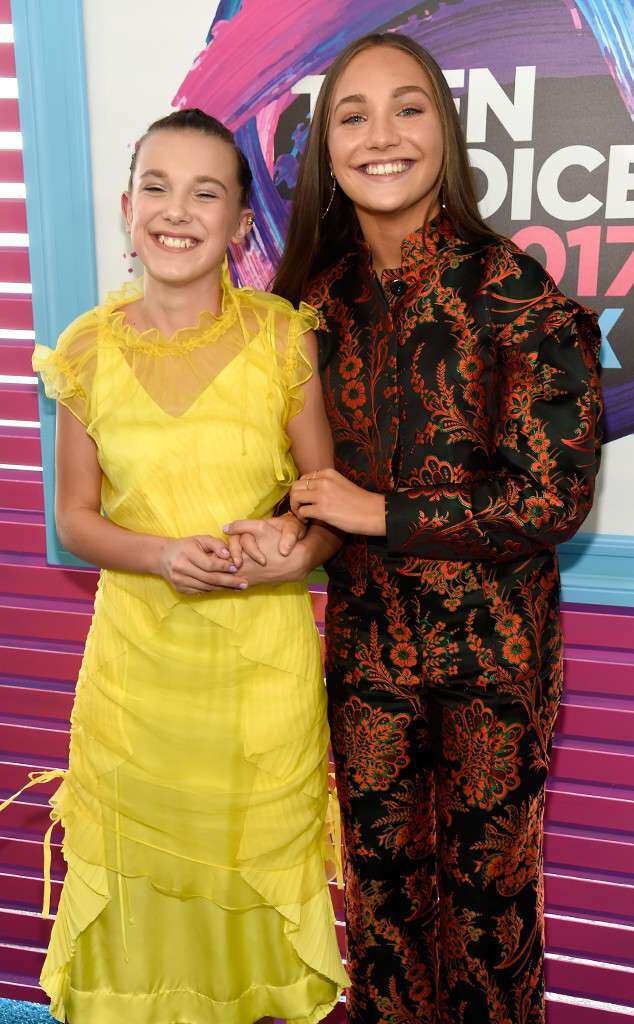 How cute are these two??
Besides doing celeb stuff together, like being each other's dates at the Teen Choice Awards last year, the BFFS also enjoy plenty of low-key bestie activities like sleepovers, chugging Butterbeer at the Wizarding World of Harry Potter, and FaceTiming on the regs.
Millie and Maddie, which sounds like the name of the best TV sitcom ever, started their cute friendship when Millie (a Dance Moms fan) came to a taping of So You Think You Can Dance. Millie was totally 'fangirling,' Maddie told People. But as soon as the two got to talking, Maddie "'[knew they'd] be friends.'" Now the girls "talk all the time" and "text each other every day." Seriously though, when are we going to get a Millie and Maddie TV show?
4. Jennifer Aniston And Selena Gomez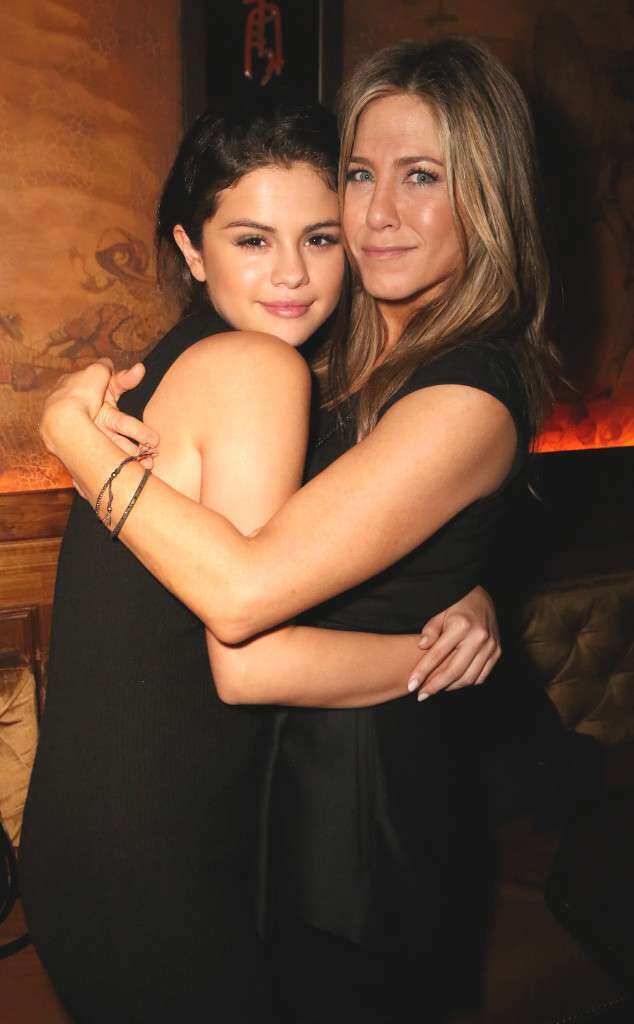 The Friends actress and the Wolves singer are a bestie dream come true.
On a radio interview with KTU, Selena Gomez opened up about her friendship with Jennifer Aniston. Apparently, the two met through their management, and Jennifer invited Selena over to her house. This was the first of many more visits where they would make pizzas in Jennifer's pizza oven (yes, Jen has a legit pizza oven!) and chat about life. The singer told KTU that Jennifer gives [her] a lot of like, maternal advice.
How sweet!
5. Martha Stewart and Snoop Dogg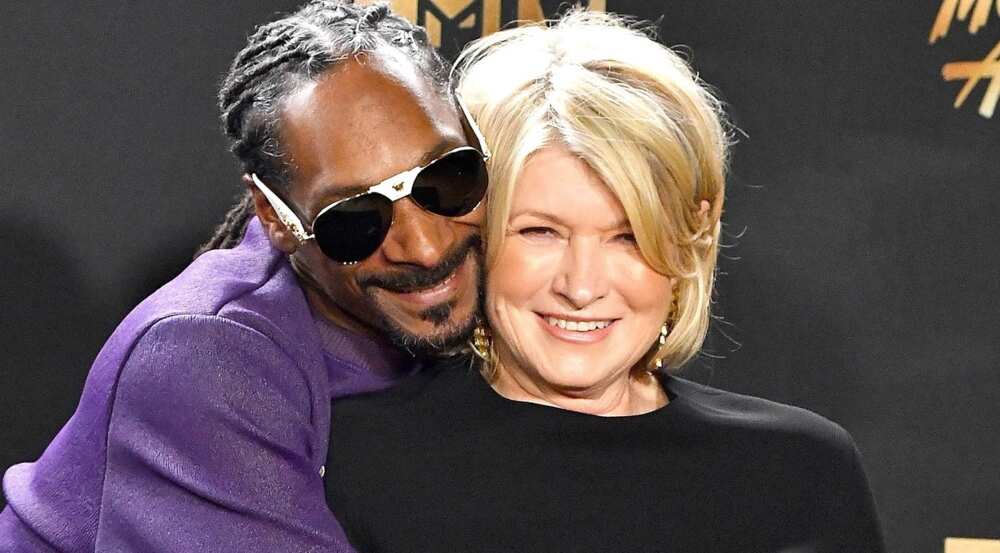 Talk about unlikely best buds! Most of us know that Martha and Snoop run a VH1 show called Martha and Snoop's Potluck Dinner Party, where they bring together well-known rappers, actors, and celebrities to do cook-offs.
But how in the world did this dream team come together? Rumor has it that their friendship started after Snoop's first guest appearance on Martha in 2008 when the two made mashed potatoes together. Lol.
In 2014, when Martha took part in Reddit's "Ask Me Anything," she confessed that she wished she "were closer friends with Snoop Dogg."
Though nothing came of this comment, the pair reconnected on Comedy Central for Justin Bieber's hilarious roast special.
In 2016, Snoop and Martha appeared together on Entertainment Tonight's $10,000 Pyramid. Then FINALLY VH1 had the brilliant idea of giving them their own show, which Martha described to Architectural Digest as "a cooking show with celebrity guests and lots of funny talk, silly games, and actual recipes." She also mentioned that "Snoop's a good cook."
Ever since they joined culinary forces for two seasons of Potluck Dinner Party, the two have totally embraced their new friendship. A third season still remains in question, but we hope this friendship keeps going strong!
6. Reese Witherspoon and Mindy Kaling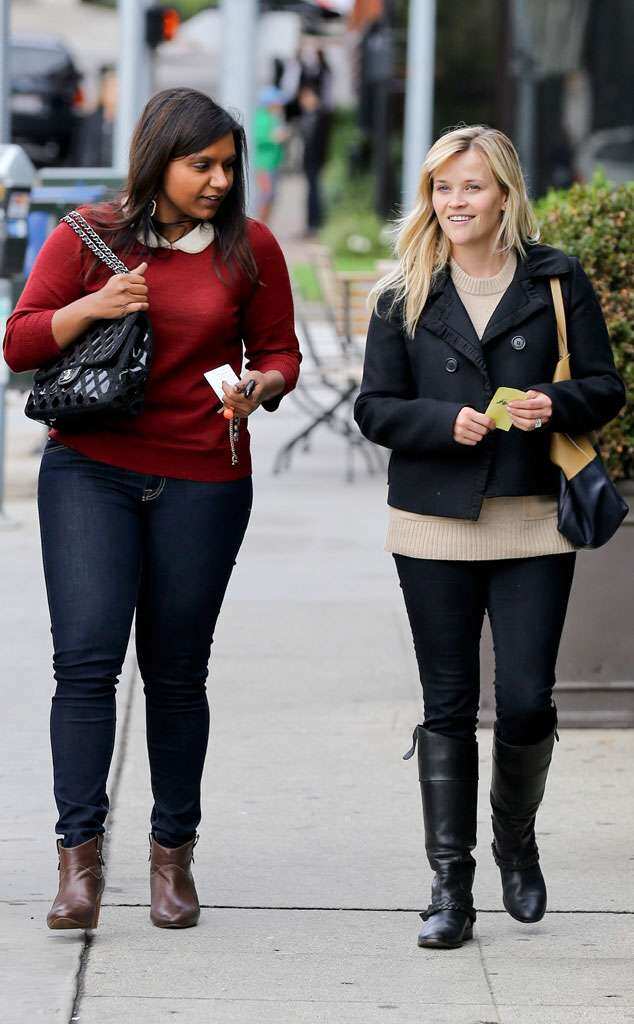 If this Insta pic, posted by Reese, doesn't scream "BFF goals," I don't know what will. Since acting together on the set of A Wrinkle in Time, these two have become completely inseparable. They've even come up with their own adorable nicknames for each other ("Reeses Pieces" for Reese, and "Min Diesel" for Mindy). But more than that, we love the fact that they can't stop gushing about one another all over social media.
In just the past couple weeks, Reese posted a super cute boomerang wishing Mindy a happy birthday and a congratulatory video of Mindy giving a commencement speech. Mindy's Insta is also full of Reese, like this selfie of the two of them and this birthday gram of them in their Wrinkle in Time costumes.
7. Priyanka Chopra and Meghan Markle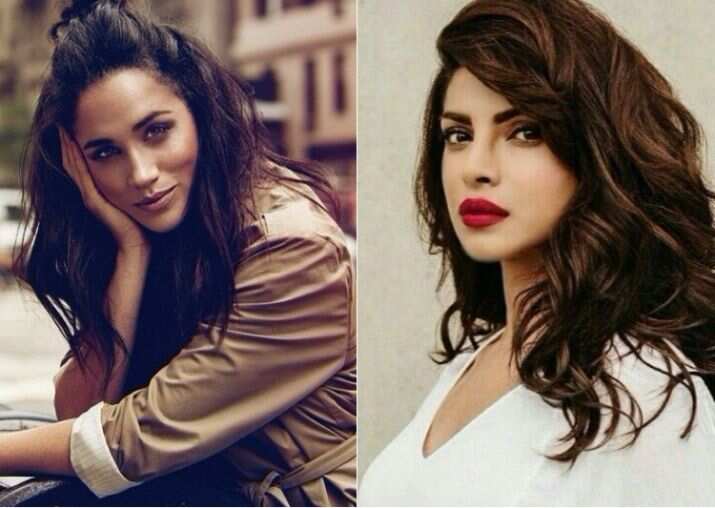 Apparently, Priyanka Chopra and the Duchess of Sussex are super close. In case you were questioning their squad status, just take a look at Priyanka's "Girls just wanna have fun" Instagram post that features to the two BFFs out on the town.
Before Meghan Markle became a member of the royal family, she starred in the series Suits with Priyanka.
Priyanka told People about meeting Meghan, "We just bonded as actors. We just became friends, like two gіrls would."
And like any great BFFs, Meghan and Priyanka do everything together. They support each other's life choices, completely brag about one another, fawn over how beautiful one another is, and soak in some real girl time.
8. Kate Hudson and Liv Tyler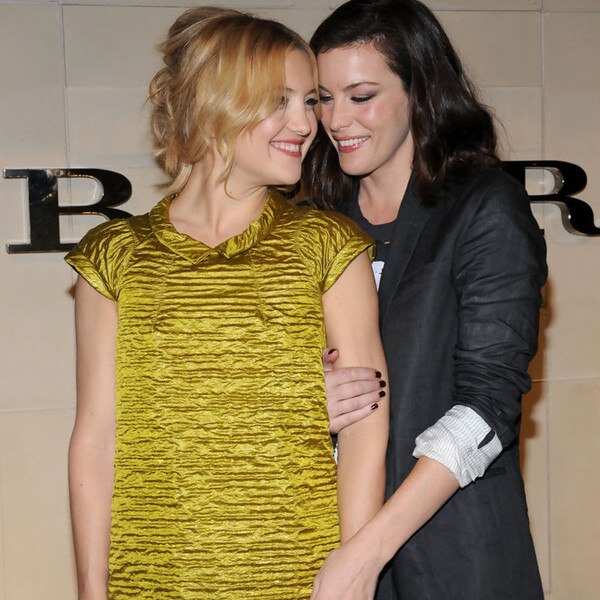 Can you believe these two went to the same high school?!
That's right. Kate Hudson and Liv Tyler both attended Crossroads School for Arts & Sciences in Los Angeles. And just like how you know your high school bestie's family almost as well as your own, Kate and Liv grew to be crazy close with the Hudson and Tyler clans. (In case you didn't know, Kate Hudson's mom is the iconic actress Goldie Hawn and Liv Tyler's dad is Aerosmith frontman Steven Tyler.)
And after 20 years of friendship, these friends haven't skipped a beat. For one, their cute AF squad selfies are still going strong. And their tight-knit family bond is still as legit as ever. Kate just posted a picture of her and "Papa" Steven (Liv's dad) holding her pregnant belly.
9. Kris Jenner and Jennifer Lawrence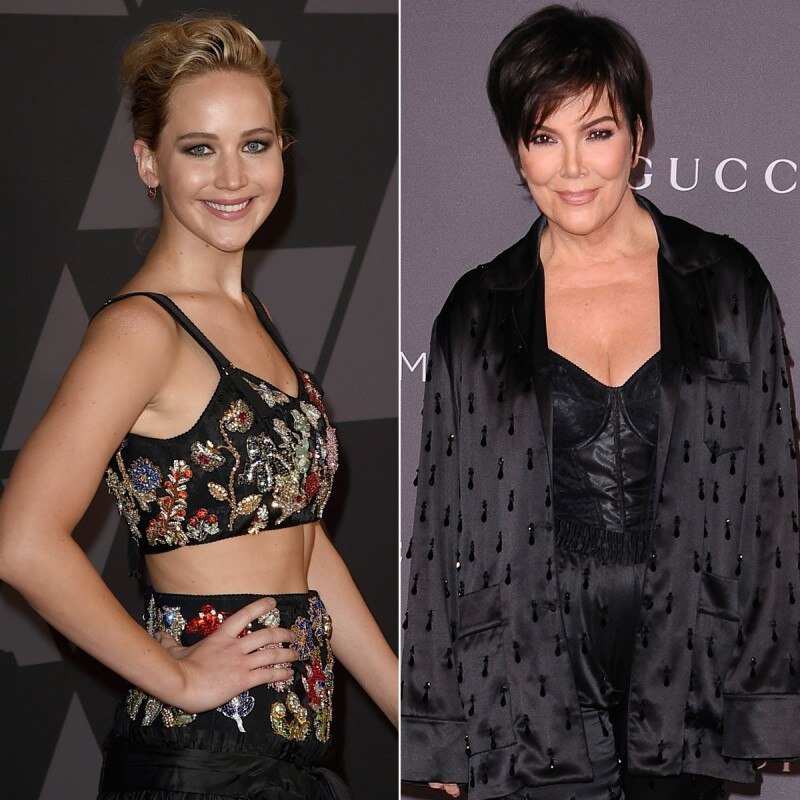 When you first look at this picture, it doesn't make a ton of sense. Jennifer Lawrence and Kris Jenner "caught" in bed together reading books? But if you look at Kris' Insta caption, you'll see it was all for J-Law's birthday. "Happy Birthday you piece of sh*t" she wrote,
"God I love you #Jenniferlawrence thanks for making this night a night to remember.....even if we did get caught... I love you Happy Birthday Gorgeous!!!"
Apparently, as a hardcore Keeping Up With the Kardashians fan, Jennifer got the surprise of her life when Kris Jenner made an appearance at her 25th birthday. Jennifer Lawrence explained to Entertainment Tonight that she was totally in awe when Kris walked out with her birthday cake.
"It was the closest I've ever come to losing consciousness,"
she admitted.
Since then, Jennifer and Kris have been known to have some epic dinner parties. Don't you wish you could third-wheel on this bestie date?!
10. Kim Kardashian and Paris Hilton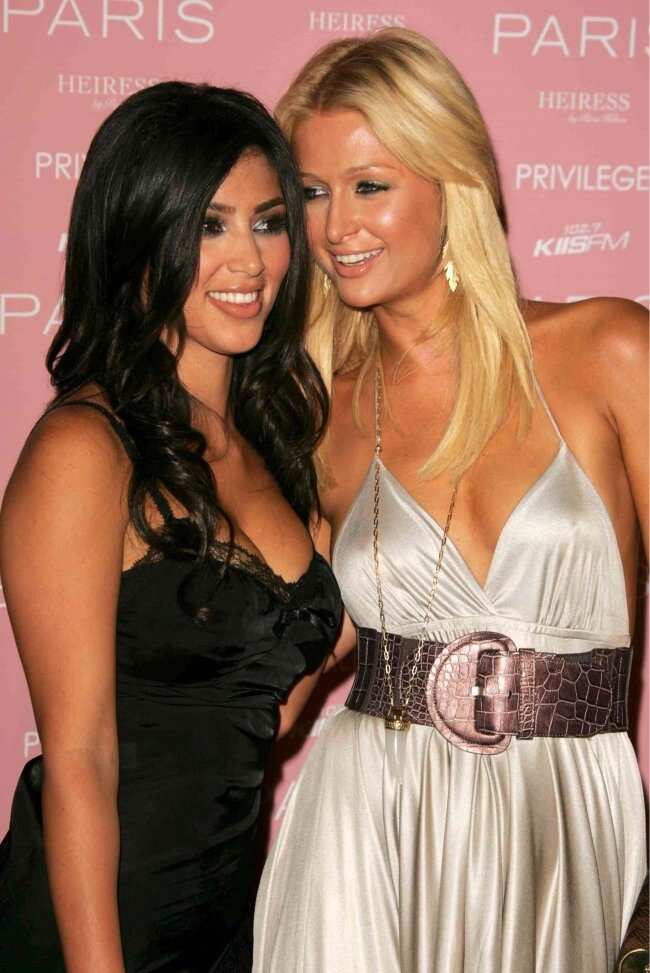 Talk about being in it to win it! Kim and Paris have actually been BFFs since they were four-years-old when they met in pre-school! In fact, Paris told Yahoo! Style in 2015 that they have been friends since they were "little girls." Sure, they've had their ups and downs... okay, a lot of ups and downs. But what great BFF saga doesn't?
The drama began in their early twenties when Kim became Paris' assistant in hopes of breaking into the TV industry (Paris starred on reality TV show The Simple Life with Nicole Richie). Kim started to receive more and more attention, which Paris seemingly wasn't thrilled about.
By 2011, Kim explained to Harper's Bazaar that she and Paris didn't "really talk" anymore. She went on to explain that,
"there comes a point in life where you just grow apart and you realize you're not as similar as you thought."
Then, in 2014 the dynamic duo got back together! This Instagram pic from Kim shows them reminiscing about the good old days.
Then, in 2016, Paris celebrated Christmas with the Kardashians. And in 2018, when Kim Kardashian sent out Valentine's Day gifts to all her "lovers" and "haters," BFF Paris Hilton was one of the first to receive one. Upon its arrival, Paris tweeted out a personal "Thank you" to Kim for her valentine.