If you read the Holy Scripture, you may find a lot of Bible verses about giving to the poor. There are clear commands in the Bible as well as implicit motivations to help such people. Do not forget, that first of all we are obliged to help those who are close to us.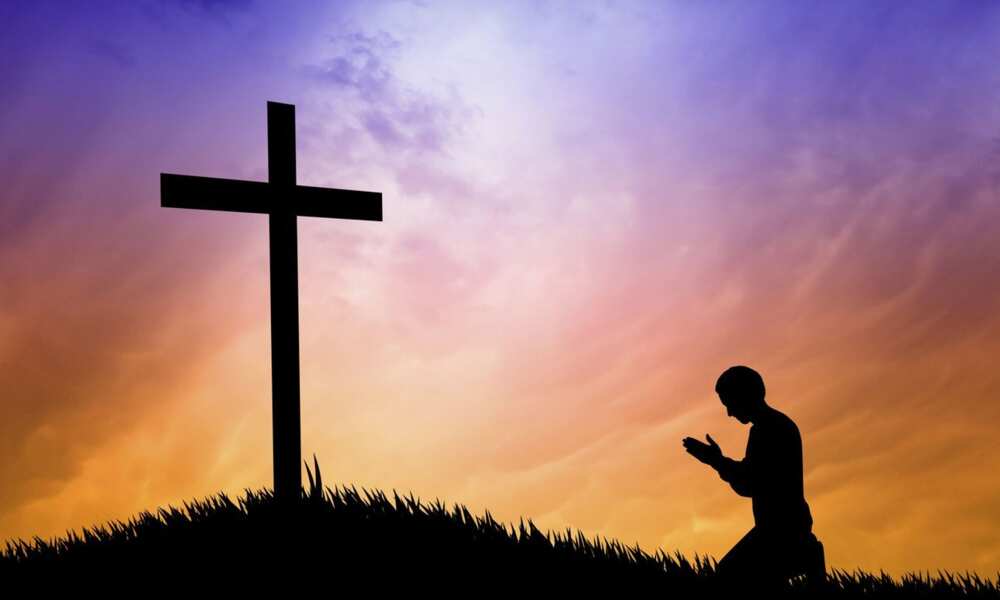 Sometimes we are confronted with a need that is so obvious, so urgent, and we find ourselves in such a unique situation that we can help that and it would be completely wrong not to help in this situation, no matter who the people in need are: a family member, a church member, or absolutely unfamiliar person.
Learn more about these Bible verses about giving to beggars, close friends, family members and unknown people and make a decision yourself.
Bible verses about giving to others
Proverbs 19:17: Whoever is generous to the poor lends to the Lord, and he will repay him for his deed.
Hebrews 13:16: Do not neglect to do good and to share what you have, for such sacrifices are pleasing to God.
Deuteronomy 15:7-11: If among you, one of your brothers should become poor, in any of your towns within your land that the Lord your God is giving you, you shall not harden your heart or shut your hand against your poor brother, but you shall open your hand to him and lend him sufficient for his need, whatever it may be. Take care lest there be an unworthy thought in your heart and you say, 'The seventh year, the year of release is near,' and your eye look grudgingly on your poor brother, and you give him nothing, and he cry to the Lord against you, and you be guilty of sin. You shall give to him freely, and your heart shall not be grudging when you give to him, because for this the Lord your God will bless you in all your work and in all that you undertake. For there will never cease to be poor in the land. Therefore I command you, 'You shall open wide your hand to your brother, to the needy and to the poor, in your land.'
Luke 6:38: Give, and it will be given to you. Good measure, pressed down, shaken together, running over, will be put into your lap. For with the measure you use it will be measured back to you."
Acts 20:35: In all things I have shown you that by working hard in this way we must help the weak and remember the words of the Lord Jesus, how he himself said, 'It is more blessed to give than to receive.'"
Luke 21:1-4: Jesus looked up and saw the rich putting their gifts into the offering box, and he saw a poor widow put in two small copper coins. And he said, "Truly, I tell you, this poor widow has put in more than all of them. For they all contributed out of their abundance, but she out of her poverty put in all she had to live on."
2 Corinthians 9:7: Each one must give as he has decided in his heart, not reluctantly or under compulsion, for God loves a cheerful giver.
James 5:1-6: Come now, you rich, weep and howl for the miseries that are coming upon you. Your riches have rotted and your garments are moth-eaten. Your gold and silver have corroded, and their corrosion will be evidence against you and will eat your flesh like fire. You have laid up treasure in the last days. Behold, the wages of the laborers who mowed your fields, which you kept back by fraud, are crying out against you, and the cries of the harvesters have reached the ears of the Lord of hosts. You have lived on the earth in luxury and in self-indulgence. You have fattened your hearts in a day of slaughter. ...
1 Timothy 5:8: But if anyone does not provide for his relatives, and especially for members of his household, he has denied the faith and is worse than an unbeliever.
Luke 3:11: And he answered them, "Whoever has two tunics is to share with him who has none, and whoever has food is to do likewise."
Matthew 5:42: Give to the one who begs from you, and do not refuse the one who would borrow from you.
Luke 12:33: Sell your possessions, and give to the needy. Provide yourselves with moneybags that do not grow old, with a treasure in the heavens that does not fail, where no thief approaches and no moth destroys.
Matthew 19:21: Jesus said to him, "If you would be perfect, go, sell what you possess and give to the poor, and you will have treasure in heaven; and come, follow me."
Matthew 6:1-4: Beware of practicing your righteousness before other people in order to be seen by them, for then you will have no reward from your Father who is in heaven. "Thus, when you give to the needy, sound no trumpet before you, as the hypocrites do in the synagogues and in the streets, that they may be praised by others. Truly, I say to you, they have received their reward. But when you give to the needy, do not let your left hand know what your right hand is doing, so that your giving may be in secret. And your Father who sees in secret will reward you.
James 1:27: Religion that is pure and undefiled before God, the Father, is this: to visit orphans and widows in their affliction, and to keep oneself unstained from the world.
Acts 4:32-35: Now the full number of those who believed were of one heart and soul, and no one said that any of the things that belonged to him was his own, but they had everything in common. And with great power the apostles were giving their testimony to the resurrection of the Lord Jesus, and great grace was upon them all. There was not a needy person among them, for as many as were owners of lands or houses sold them and brought the proceeds of what was sold and laid it at the apostles' feet, and it was distributed to each as any had need.
Mark 12:41-44: And he sat down opposite the treasury and watched the people putting money into the offering box. Many rich people put in large sums. And a poor widow came and put in two small copper coins, which make a penny. And he called his disciples to him and said to them, "Truly, I say to you, this poor widow has put in more than all those who are contributing to the offering box. For they all contributed out of their abundance, but she out of her poverty has put in everything she had, all she had to live on."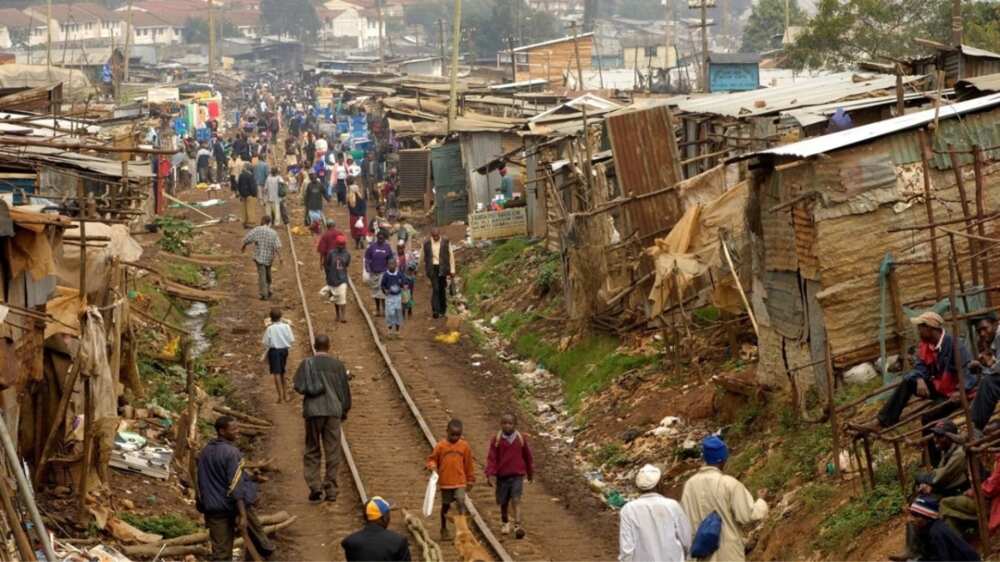 READ ALSO: Importance of love in our lives
Deuteronomy 26:12: "When you have finished paying all the tithe of your produce in the third year, which is the year of tithing, giving it to the Levite, the sojourner, the fatherless, and the widow, so that they may eat within your towns and be filled,
Matthew 25:31-46: "When the Son of Man comes in his glory, and all the angels with him, then he will sit on his glorious throne. Before him will be gathered all the nations, and he will separate people one from another as a shepherd separates the sheep from the goats. And he will place the sheep on his right, but the goats on the left. Then the King will say to those on his right, 'Come, you who are blessed by my Father, inherit the kingdom prepared for you from the foundation of the world. For I was hungry and you gave me food, I was thirsty and you gave me drink, I was a stranger and you welcomed me, ...
Proverbs 22:9: Whoever has a bountiful eye will be blessed, for he shares his bread with the poor.
Ephesians 4:28: Let the thief no longer steal, but rather let him labor, doing honest work with his own hands, so that he may have something to share with anyone in need.
Acts 2:44-45: And all who believed were together and had all things in common. And they were selling their possessions and belongings and distributing the proceeds to all, as any had need.
Matthew 6:24: No one can serve two masters, for either he will hate the one and love the other, or he will be devoted to the one and despise the other. You cannot serve God and money.
Malachi 3:10: Bring the full tithe into the storehouse, that there may be food in my house. And thereby put me to the test, says the Lord of hosts, if I will not open the windows of heaven for you and pour down for you a blessing until there is no more need.
The Bible shows us quite clear principles so that the decisions made are wise. When you evaluate your own responsibilities to the poor and the obligations of your church, remember two principles: proximity and necessity. The closer a person is to you (spiritually, geographically and in terms of relationships), the more urgent his need is (urgent, and it is you who are able to fill it), the greater your obligation to participate in this need, to provide help and support is.
READ ALSO: Bible verses about the power of faith
Source: openbible