Some customers in Lagos state have registered displeasure over the increase in the prices of commodities as Nigerian Christians celebrate this year's Christmas.
Legit.ng regional reporter in Lagos, Subair Mohammed's visit to a popular market in Ikotun in Ikotun/Igando local council development area of the state, revealed that while traders were glued to their wares in preparation for the Christmas sales, buyers walked awkwardly with quick glance at the wares on display.
It was gathered that among the droves of shoppers for the celebration of Christmas who graced the market, was Uzor Chibuzor, said she was disturbed by the unbearable prices of goods and services, especially of perishable goods like pepper, rice, turkey, chicken and cow skin which many buyers seek as an alternative.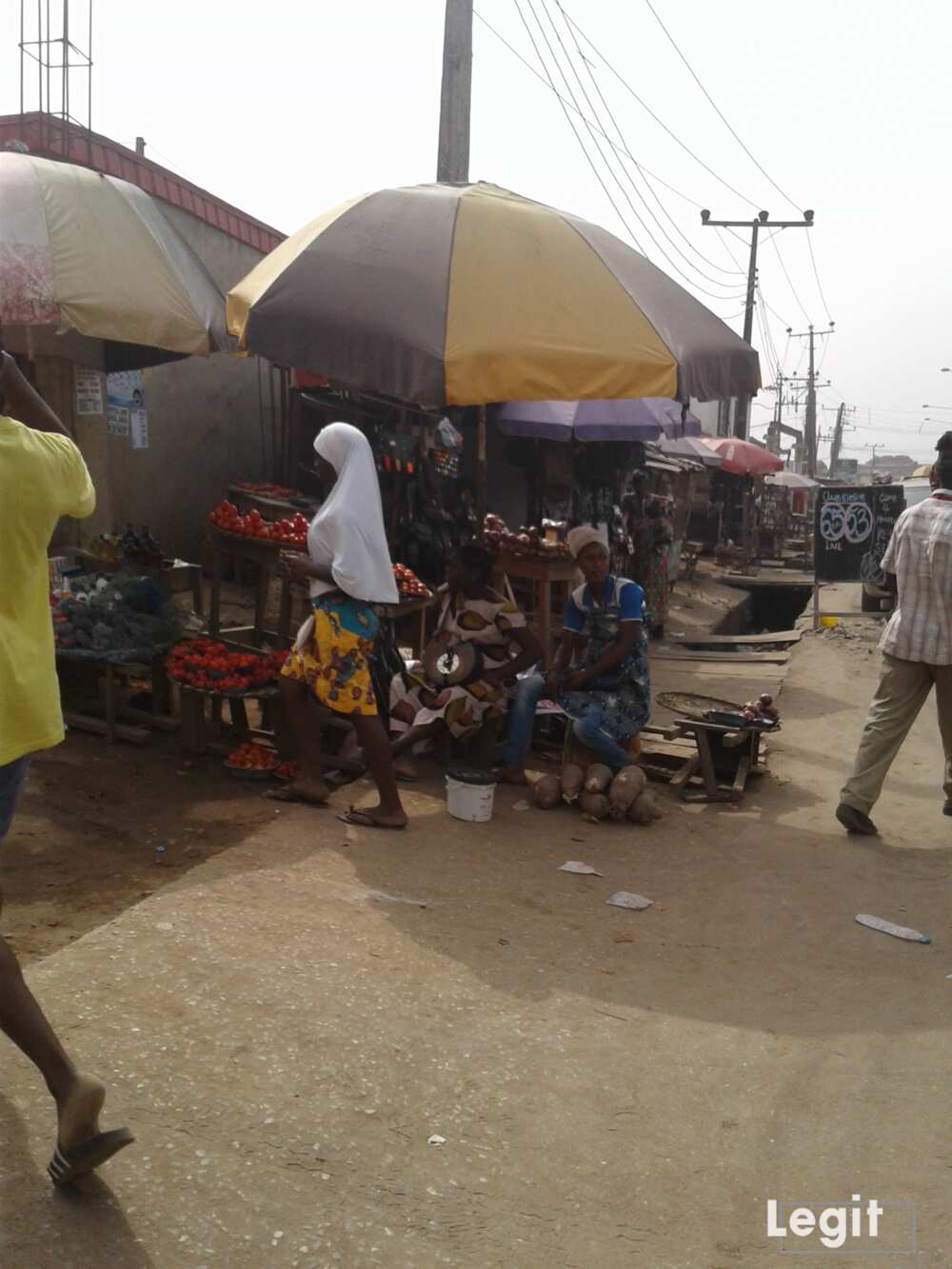 Another consumer, who was simply identified as Uzorma, said the thought of paying more money for few commodities troubled her but she said she had no other options after what seems like an endless and unproductive walk round the market.
She said she decided to buy some pepper, palm oil, a plastic paint of garri, a de'rica of rice, 2 pieces of fish and 6 pieces of cow skin popularly known as 'Ponmo' for her family for the Christmas celebration.
READ ALSO: NAIJ.com upgrades to Legit.ng: a letter from our Editor-in-Chief Bayo Olupohunda
On why she opted for Ponmo, she said: "Prices of everything has gone up. The frozen chicken and turkey that was sold for N1200 some weeks ago is now N1400. I decided to buy cow meat which is equally unbearable.
"So I felt in the absence of turkey and chicken, my family must definitely eat something this Christmas season, so I decided to go for fish and ponmo to make stew with rice for my family. The most important thing is for my children not to go hungry and my pot not dry."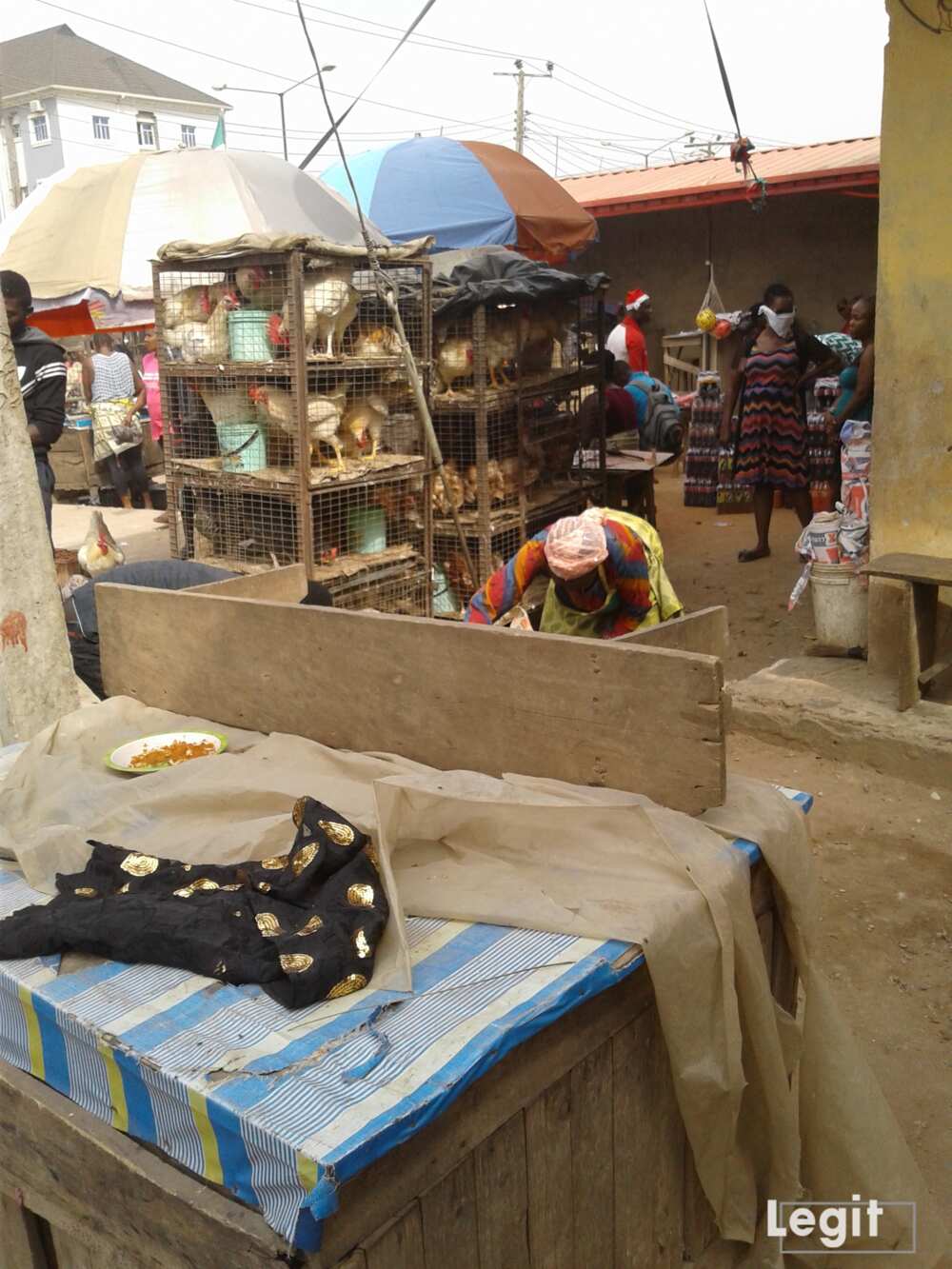 It's a different stroke for different folks as Nike Lawal, a trader in the pepper section of the market said celebrating Christmas was far from all her worries.
According to her, she started her day with a humiliating visit to her home by loan sharks from a micro-finance bank she was indebted to.
She added that making enough sales that will cover her debt of N16, 000 is more important to her than any festivity.
''I thought you wanted to buy some pepper and onions" she quizzed this reporter.
After series of light talks and purchase of pepper worth N500, she shared her burden.
She said: "If I had enough I will not be in the market today because we have been recording low sales for some weeks now.
''But I have to offset the debt I owe the micro-finance bank I took a loan of N120, 000 from. In fact their knock on my door woke me from sleep this morning and since then I have not been myself. It is either I pay them before the week runs out or I am doomed. So you can see why I said Christmas celebration is not for my kind.
''How can I be happy to celebrate when I am indebted to a bank and I still have to contend with the poor Christmas sales? But if the economy is good and we have good returns on our trade, why won't I be happy. Now you know me and I have shared my challenges with you, tell Buhari to come and help me out because this suffering is too much to bear."
However, a trader at live chicken section, Mama Mariam, said she was having bountiful sales as customers throng her stall to buy live chicken for the Christmas celebration which she sells between N3,500 and N5,000.
In spite of the efforts by Legit.ng to move closer to her for her comment on the level of patronage this Christmas season, the only language Mama Mariam understands and responds to is "how much does the chicken goes for? Or Can I have that chicken? And anything outside of this will amount to courting her trouble.''
At the rear of the market is a shopping plaza where Emeka has his boutique. Like other traders, his complaint borders on low patronage.
He said until recently, business had been good but with the hardship and fall in the value of Naira against the dollar, prices of wears have increased that only few people can afford to buy.
He said: "It's Christmas but it does not reflect in our sales. People are just coming into the shop, ask for the price and then take their leave. Since morning, I have seen more people visit my shop but I have not recorded any sales. And this is the same situation with other shops.
''I have never had so bad in a festive period. Is it those that are still struggling to feed themselves that will come and buy clothes? I want to beg President Buhari to make things easy for us in Nigeria. The country is really tight.
''For instance I ought to have travelled to my home town but I decided to stay back and make some Christmas sales. And here I am now there have been no sales since the Christmas rush started. It is not that people don't want to buy but the issue is they don't have the money. So for many of us, it is a lonely Christmas celebration."
Speaking further on the increase in prices of wears especially fairly used cloths, Emeka said a fairly used jean before the Christmas season is sold for between N1,000 and N1,500 but now the least you can get it is N2,500.
"I have experience both the good and the bad side of this business especially during festive periods. More people patronise fairly used wears more during festive periods than the new ones. But this time around neither the fairly used nor the new ones are moving.
''I am appealing to the government that as we journey into the New Year which is also an election year, they should concentrate on project that will impact on the lives of Nigerians economically. This is not about blaming any government either past or present. Nigerians are suffering and we need a better deal for Christmas to be what it used to be."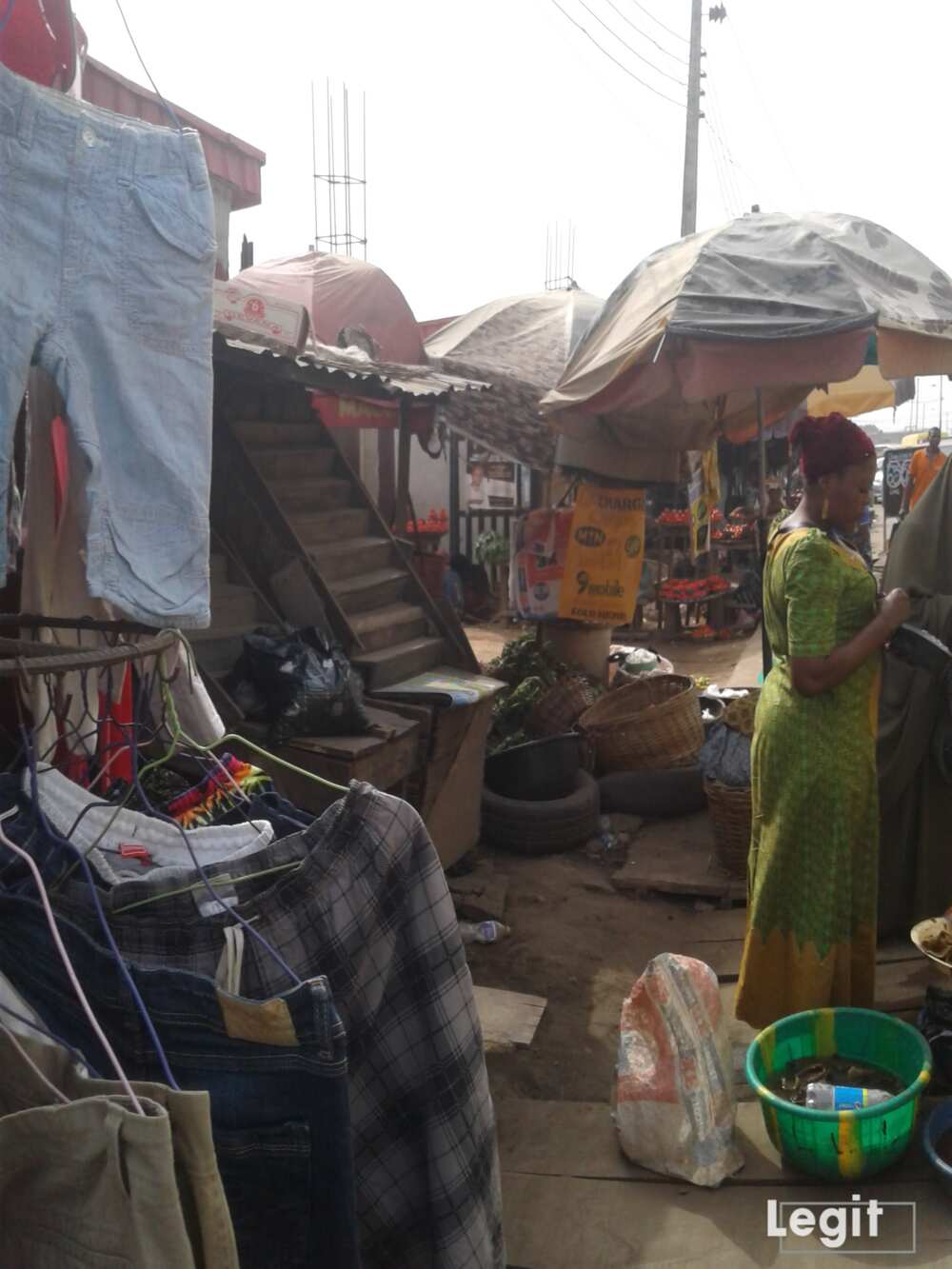 The national market leader, Chief Folashade Tinubu-Ojo, has appealed to all Nigerians and market women to be patient with the President Muhammadu Buhari's administration as she said the economic situation and hike in prices of goods and services would soon be a thing of the past.
READ ALSO: 2019 poll: 112 women to contest state Assembly seats in Oyo
Chief Folashade made this appeal in her interview with TVC news where she also appealed to market men and women not to hike the prices of their commodities beyond a reasonable price.
Meanwhile, Legit.ng had previously reported that President Muhammadu Buhari wished Nigerians a Merry Christmas alongside the Vice President Yemi Osinbajo and the chairman of the All Progressives Congress (APC), Comrade Adams Oshiomhole.
NAIJ.com (naija.ng) -> Legit.ng We have upgraded to serve you better.
How do you plan to spend your Christmas? | - on Legit TV