The use of ethnic fashion in top children gown styles has become a viral trend in recent times. Creating fashionable and bright styles is almost perfect for young fashionistas. What are the most trendy models now?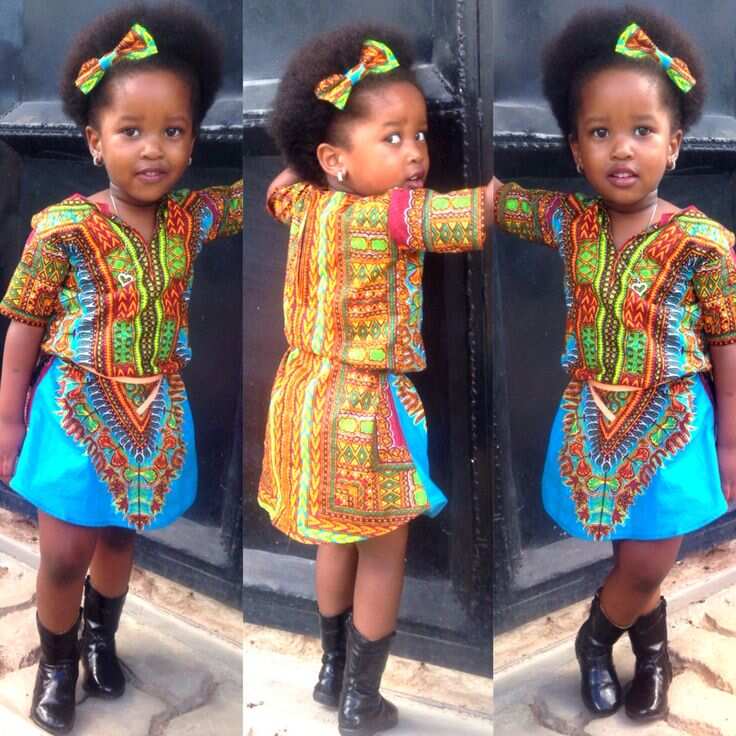 The appeal of exotic prints in girls' dresses fashion does not leave anyone indifferent. Every year African national motifs are a source of inspiration for many designers and fashion houses.A bright variety of colors and loyalty to cultural traditions makes children's dresses an excellent example of following the fashion trends of the African continent.
Exciting and stylish children gown perfectly harmonize with the surrounding nature and are an excellent basis for a variety of creative approaches and creative solutions.
Baby girl dresses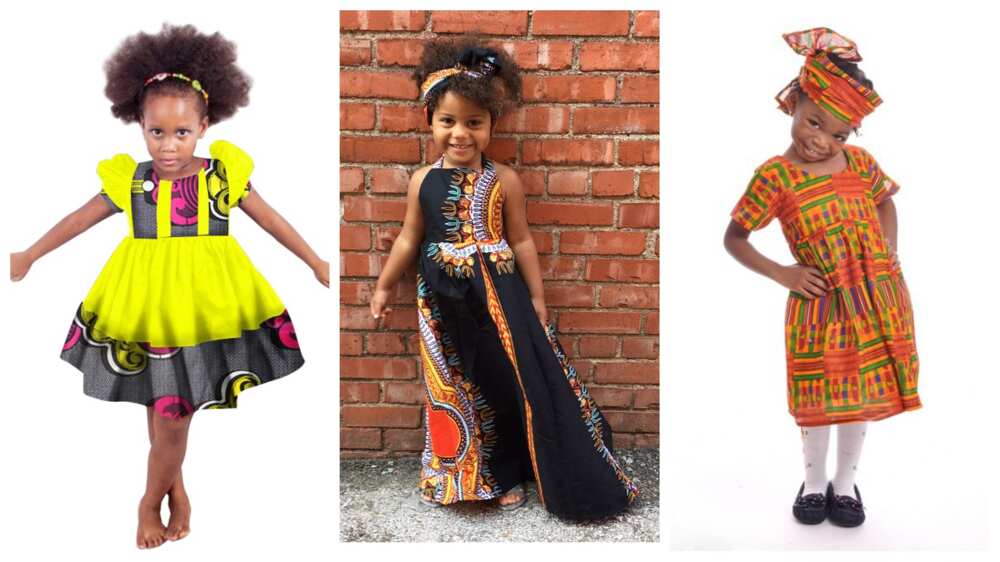 Mostly traditional dresses remain the most popular trend in children's fashion in 2018. Top children gown styles are:
Dashiki African print gowns
Ankara African print gowns
Traditional Kente gowns style
Colorful national motives
Bright and unforgettable national motifs in children dresses also received a significant push among Instagram users who are trying to dress their children in the most popular versions of children's dresses. To achieve this effect is often obtained through luxurious fabrics, vibrant color prints, and patterns.
Materials for children's dresses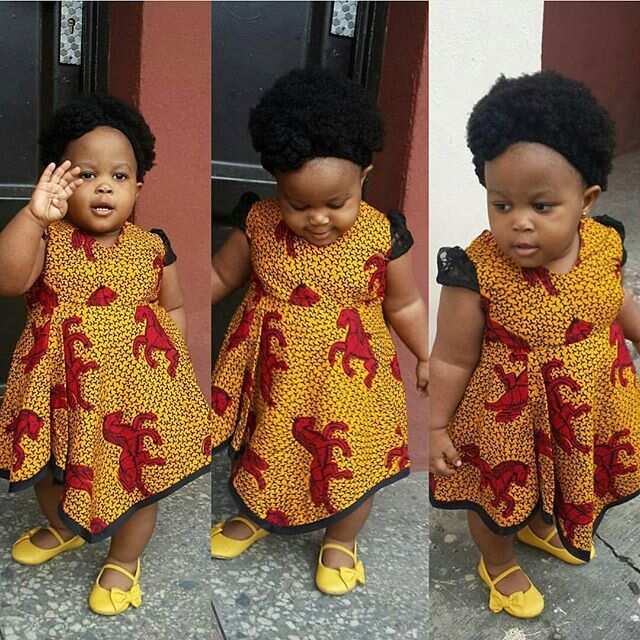 Designers use mostly traditional materials for fashionable sewing dresses in 2018, such as:
Also, some synthetic materials could be used in separate elements to create greater expressiveness.
Children wear colors choice
The color palette in 2018 is centered around such colors as:
All these colors are necessarily complemented by exotic patterns and designs, which are most often called to emphasize the national motives of designers. In this case, designers use almost all shades of hot colors, among them:
Orange
Red
Yellow
Terracotta
Brown
Heavenly-blue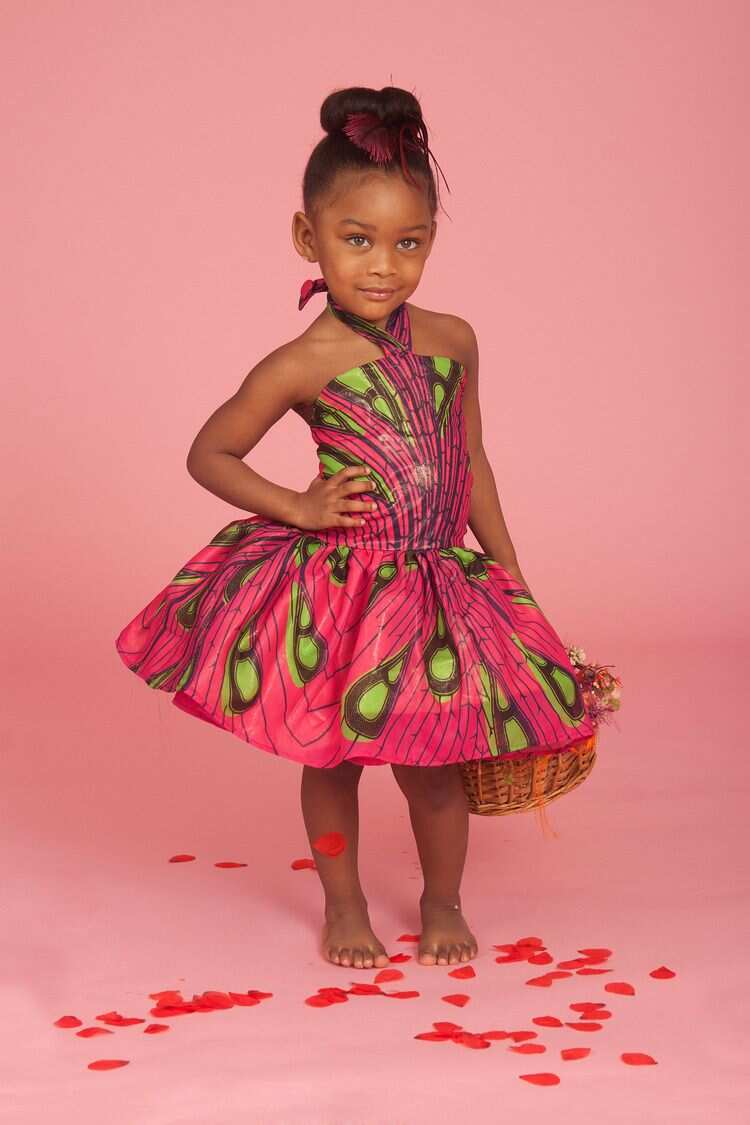 When choosing drawings, designers chose bright African landscapes, plants, images of wild animals or colors that imitate the texture and elements of their hides. Also, an excellent solution is the use of various geometric patterns and ornaments. It is also important to note that paints that are used for fabrics are most often painted by hand, without the use of factory technology.
Exotic simplicity in baby girl clothes
In 2018, children's fashion designers offer to choose dresses of the direct and free type. Such dresses not only will not hamper the movement of the child but will also look relevant even with everyday wear.
READ MORE: Latest shoes for girls: best styles
Small multi-colored pebbles, beads are most often used as a decor for such dresses. The use of various bright bracelets on hands, various beads and hairpins are very appropriate.
Children's ball gowns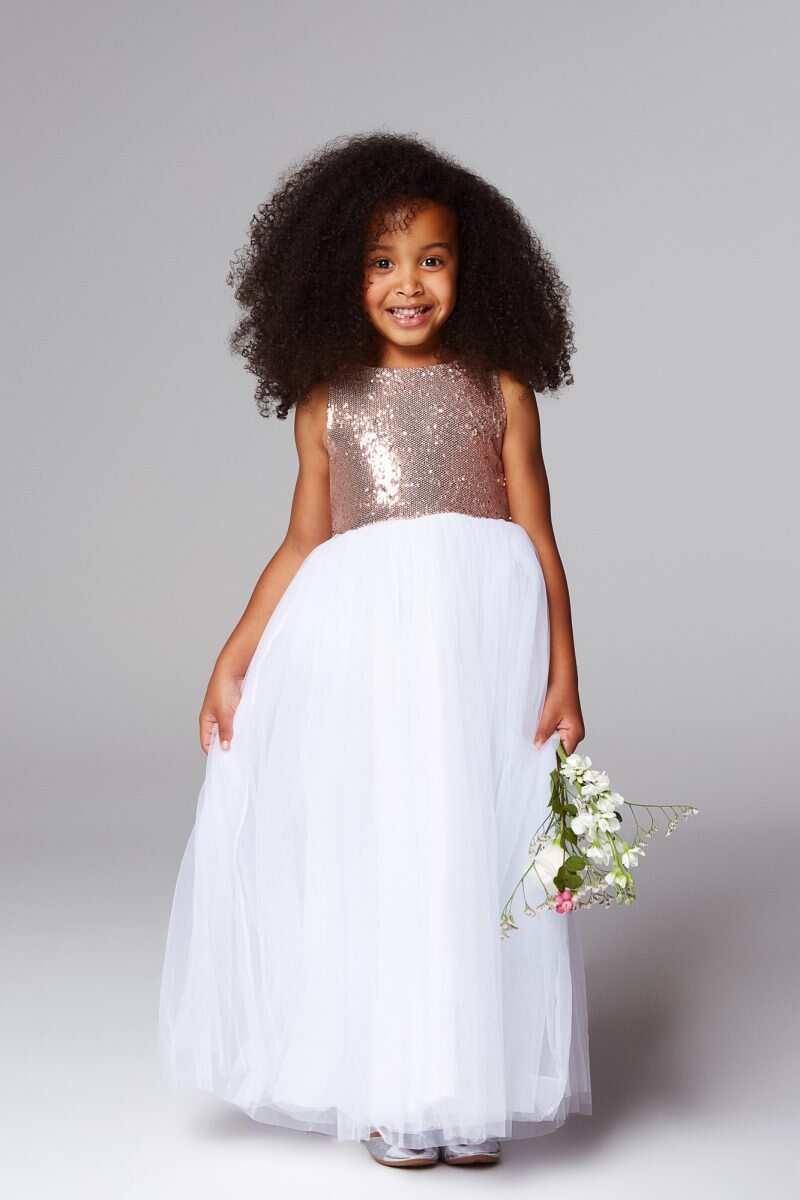 According to a widespread opinion, it is the dress that can decorate fashionable young princess like nothing else. Such dresses not only allow the child to feel like a heroine of a favorite fairy tale and cartoon but also perfectly attracts the enthusiastic views of all people.
These dresses are not always appropriate for everyday wear, and most often they are worn for holidays, various activities in kindergarten, school, as well as during family holidays. The choice of model and color scale of a dress is not a complicated process.
How to choose
The main principles when selecting such a dress is comfort and quality. You should not choose a dress with a hard corset or a dress with a too-tight silhouette that will hamper the movement of the child.
Actual colors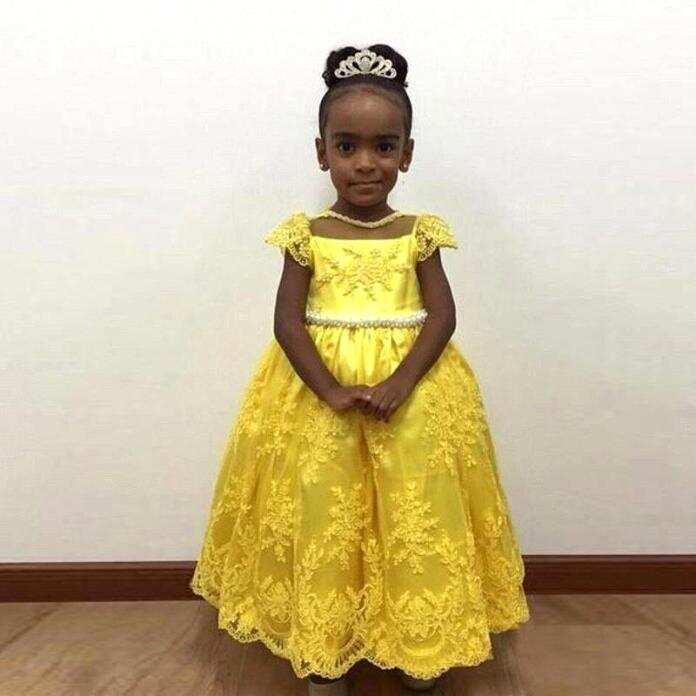 Such colors as white, yellow, blue and their variations became especially relevant in 2018. For a better contrast combination, bright colors are also quite often use now.
Conclusion
Children's fashion most often follows the trend of adult fashion. Therefore, options remain very relevant when both mother and daughter choose the same dress and then there is no limit to the admiration of others!
Starting at the age of 4-5 years, try to discuss the upcoming purchases of clothes with your child, especially if it doesn't swing out of casual clothes, but dresses for special occasions. It will be very important and at the same time exciting for a child to learn from mom and make a deliberate choice of colors and styles. In this way, you will teach your child to focus on both the variety of dress styles, as well as the details of clothing and accessories to it.
READ MORE: Latest Ankara styles for children to wear in 2018