It is believed that cod liver oil is a panacea for many diseases and is an excellent way to strengthen the human immune system at any time of the year. Is it true? Today we will talk about cod liver oil benefits, the healing properties it has, and when its use is contraindicated.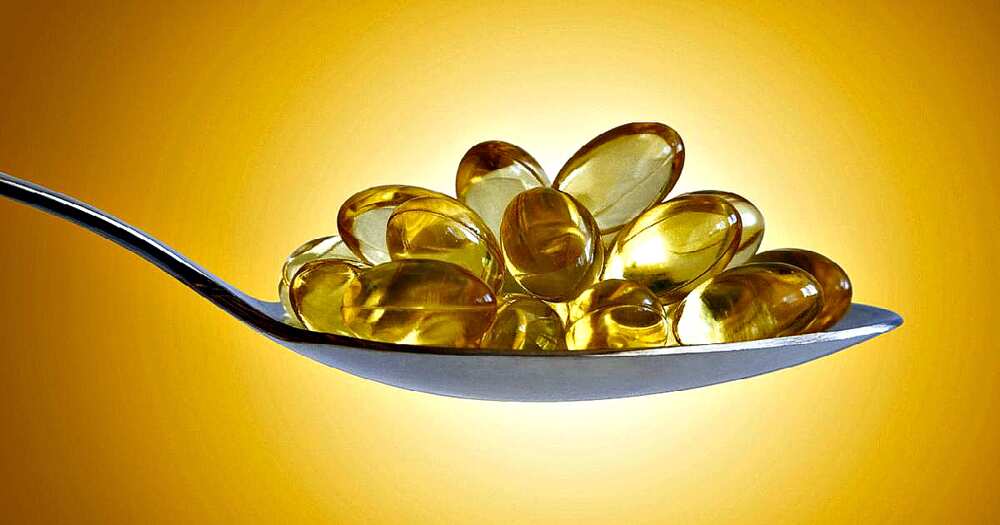 In an endless quest to maximize their health and physical results, a lot of people are ready to try almost any dietary supplement. They take one supplement to improve physical state, the second one to improve brain function, and the third one to maintain heart health, and other popular, but often ineffective, supplements for other purposes.
Benefits of cod liver oil
Fish oil is an oily liquid derived from the liver of codfish. Fish oil consists of three main components- vitamin A, vitamin D, and omega-3 fatty acids which makes fish oil so useful and valuable to human health.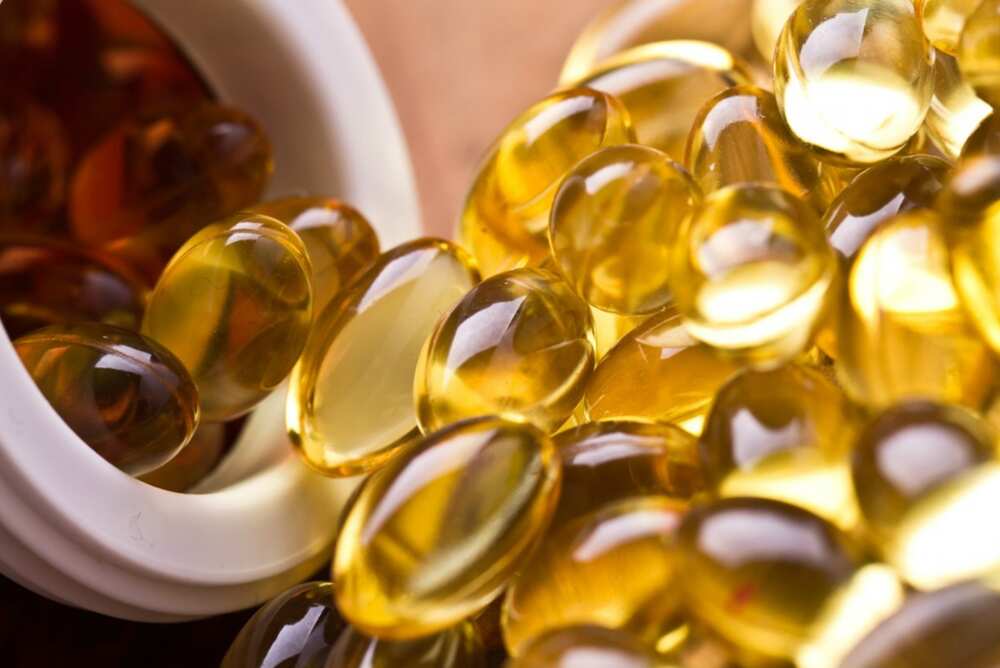 Photo from servingjoy.com
READ ALSO: Eating a clove of garlic before bed will do this to your body
Vitamin A (retinol) is contained in fish oil in large quantities. It is necessary for women who monitor the condition of their hair, nails, and skin. Vitamin A normalizes the state of the mucous membranes. Dry, splitting hair, feeling of tightness and dryness of the skin of the face, brittle nails are clear signs of a lack of vitamin A.
Vitamin D is responsible for transporting calcium and phosphorus to the cells of the body. Regular delivery of these elements is necessary to maintain the state of bones, teeth, for the stable activity of the nervous system.
The combination of vitamins A and D improves eyesight, having a direct impact on the quality of colour perception and the ability to see better in the dark.
Omega-3 is polyunsaturated fatty acids, perhaps, the main thing that fish oil is famous for. Why are they so useful? The fact is that the human body does not produce these acids, while their importance for it is crucial.
In addition to the four main components, fish oil includes microdose of iodine, iron, calcium, and magnesium.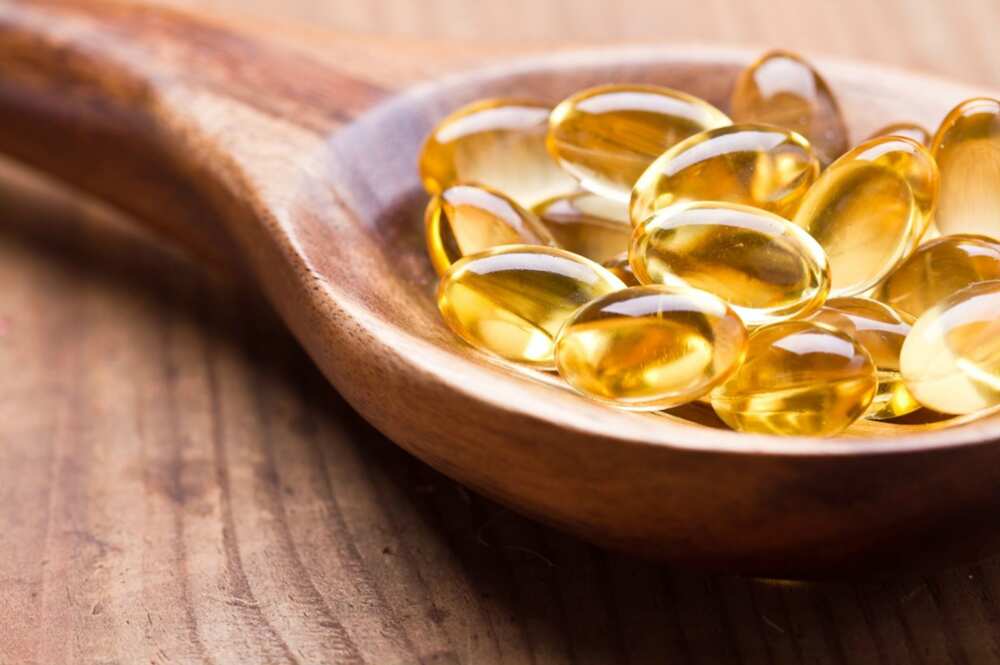 Picture from servingjoy.com
Omega 3
As we have already mentioned, omega-3 is polyunsaturated fatty acids, which are an essential component of proper metabolism. They are an indispensable source of energy for the body and should account for 20% of the total daily consumed calories.
Pregnant women should pay special attention to the consumption of omega 3, as acids are necessary for proper development of the brain and organs of the fetus. Omega-3 is also a protection against early brain damage and control over concentration for older people. The proven health benefits of omega-3 are the following:
they have a healing effect on inflammation;
the fatty acids regulate blood pressure and body temperature;
they release energy (during splitting);
omega-3 participates in the formation of protective membranes of internal organs;
they reduce the risk of cardiovascular diseases;
the acids reduce the risk of blood clots;
they reduce blood cholesterol levels;
omega-3 accelerates the healing of gastric and duodenal ulcers.
Source of photo: servingjoy.com
Besides, it is proved that omega-3 helps in the fight against overweight, stimulating fat metabolism in the body, and normalizing the digestive process. Simultaneously with this, it does not allow for weight loss during cancer and has a positive effect on its treatment.
Omega-3 is also a great opportunity to cheer yourself up. Acids inhibit the production of stress hormones and increase the amount of the "hormone of happiness," which name is serotonin. Thus, we get a natural remedy for sudden stress or prolonged depression.
As a prophylactic agent, fish oil is useful for improving the immune system.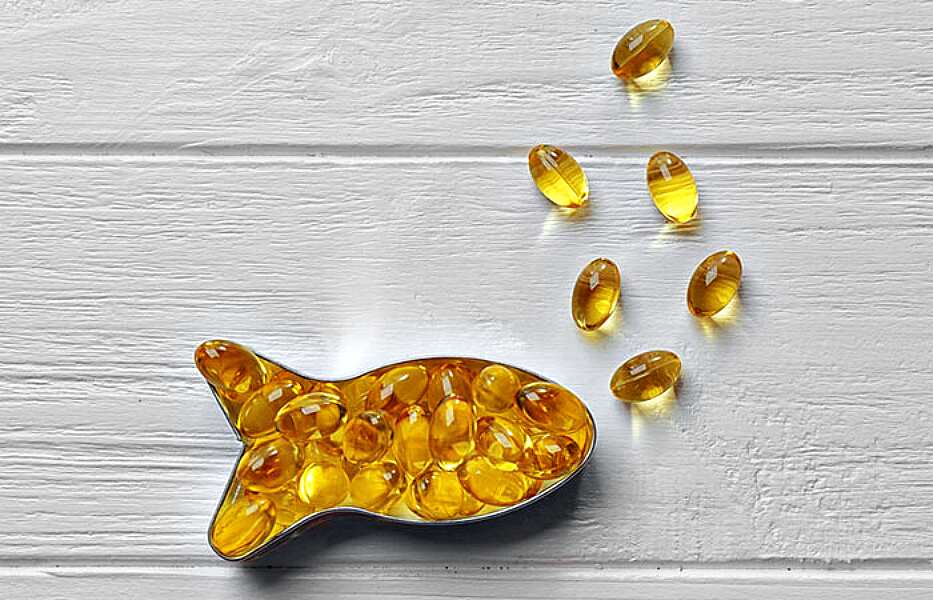 Picture from stylecraze.com
Cod liver oil benefits for skin
The benefits of cod liver oil for the skin is mainly due to the rich composition of this substance. It consists of:
minerals;
palmitic and oleic acids;
stearic, valeric, acetic acid;
vitamins A, D, E;
polyunsaturated fatty acids, including omega-3 and omega-6.
Benefits of cod liver oil are invaluable for the skin. This substance can nourish and moisturize dry skin. Cod liver oil has a positive effect on the skin, which tends to redness and irritation. Oil relieves inflammation and itching, has a general sedative effect. Cod liver oil is effective in the fight against pigmentation, and also helps to lighten the skin.
With regular use of cod liver oil and masks with it, you can prevent the appearance of the primary age-related changes. Besides, this remedy will be useful in combating existing wrinkles. Cod liver oil increases the amount of vitamin A in the body, so it is possible to activate the process of restoring the skin at the cellular level.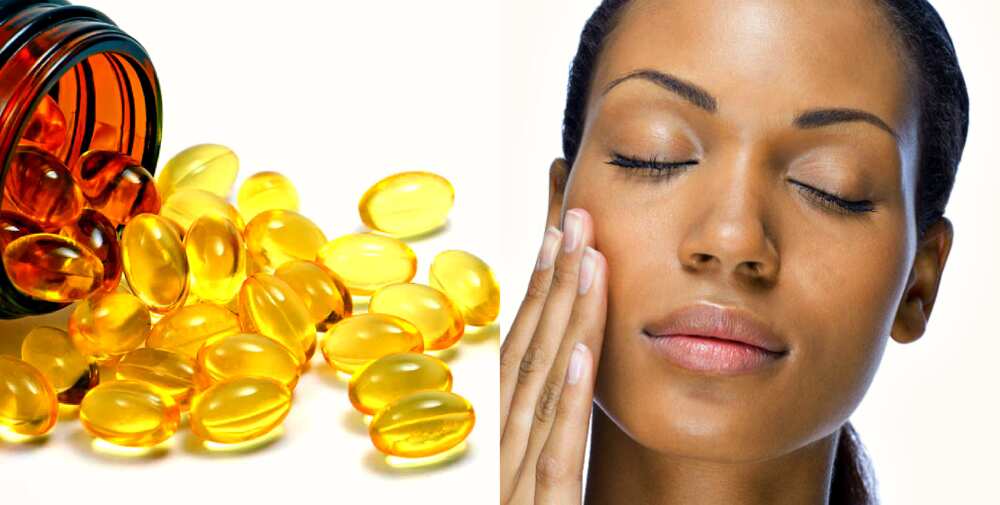 Undoubtedly, many girls know that lousy metabolism affects body and face. Fish oil can regulate metabolism. As a result, the body is cleansed of toxins, and the skin becomes healthier.
Fish oil will be useful not only for the skin of the face but also for the skin of the body as a whole. In addition to activating the regeneration processes, this useful substance helps moisturize, nourish, rejuvenate the skin and protect against external factors. Cod liver oil gives tissues elasticity, get rid of cracks on the legs and arms, smooth out uneven skin.
So, we can conclude that fish oil is used for such purposes as:
nutrition and elasticity of the skin;
reducing the number of wrinkles;
restoration of lipid metabolism;
complex treatment of acne.
READ ALSO: Importance of fish: reasons to consume it regularely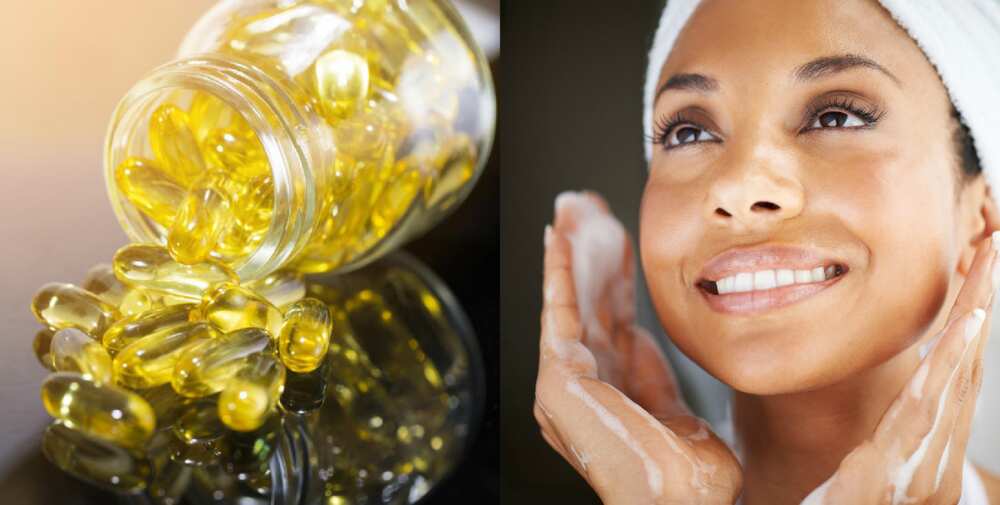 Cod liver oil benefits for hair
Poor nutrition noticeably affects in a positive way the hair that became lifeless, dull, and brittle. Omega-3 deficiency slows down hair growth and damages the quality of hair.
Omega-3 nourishes hair follicles, makes hair healthy and shiny, accelerates hair growth. If you start taking cod liver oil capsules, you may not notice the difference in the first few weeks. But at the end of the month, you will see increased hair growth.
Cod liver oil for babies
The effect on the body of all these substances is huge, especially in childhood. Polyunsaturated fatty acids are involved in metabolic processes, improve blood flow in the brain, dilate blood vessels, and promote metabolic processes in brain tissues. These changes improve brain activity, contribute to the mental development of the child, increase the intellectual coefficient. Children develop their ability to understand and assimilate information better.
Fatty acids also prevent stress. This effect is associated with the stimulation of the production of serotonin, the hormone of happiness, as a result, cod liver oil improves mood, which is especially crucial for depression in adolescents.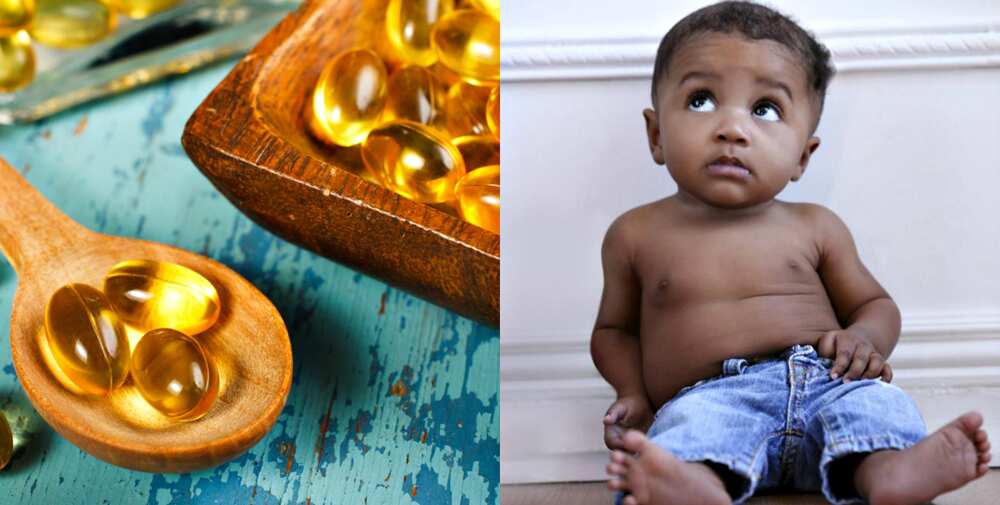 Vitamin A is necessary for the excellent work of the organs of vision. It improves the ability of night vision and the perception of the colour spectrum of the surrounding world. It eliminates brittle hair and nails, improves the condition of the skin and mucous membranes of the digestive and respiratory systems.
Vitamin E has a pronounced antioxidant effect, i.e., it neutralizes free radicals formed during the process of metabolism, in the case of allergy, during an inflammatory reaction. Vitamin E helps reduce the risk of malignant diseases.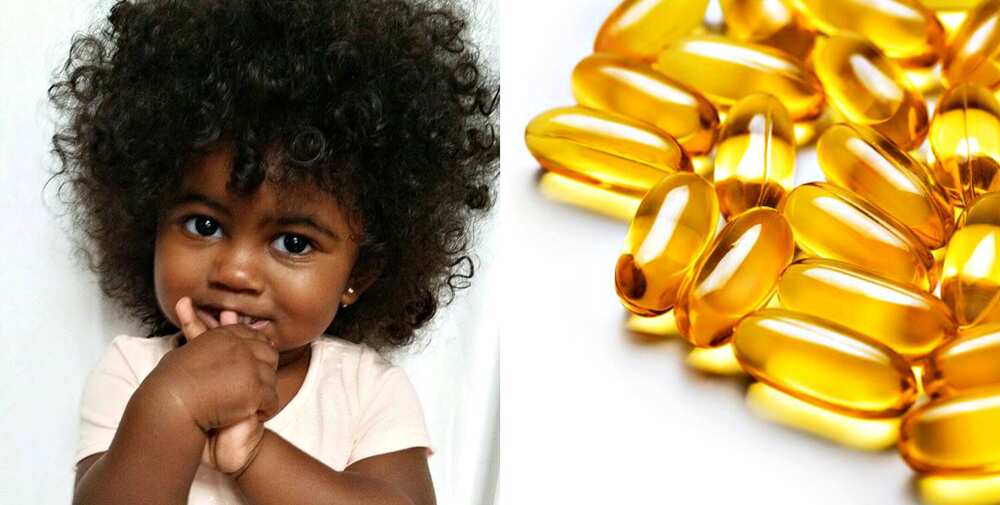 Contraindications
Consuming cod liver oil is prohibited if you have:
Allergic reaction to the fish or the substance.
Thyroid disease.
Diseases of the kidneys, urinary system.
Diseases of the gastrointestinal tract.
The active tuberculosis.
High calcium in the blood.
Elevated blood cholesterol.
If you are pregnancy or lactation.
Сod liver oil intake should be limited to people with low blood pressure, as well as to those who take blood pressure lowering remedies, as cod liver oil has similar properties.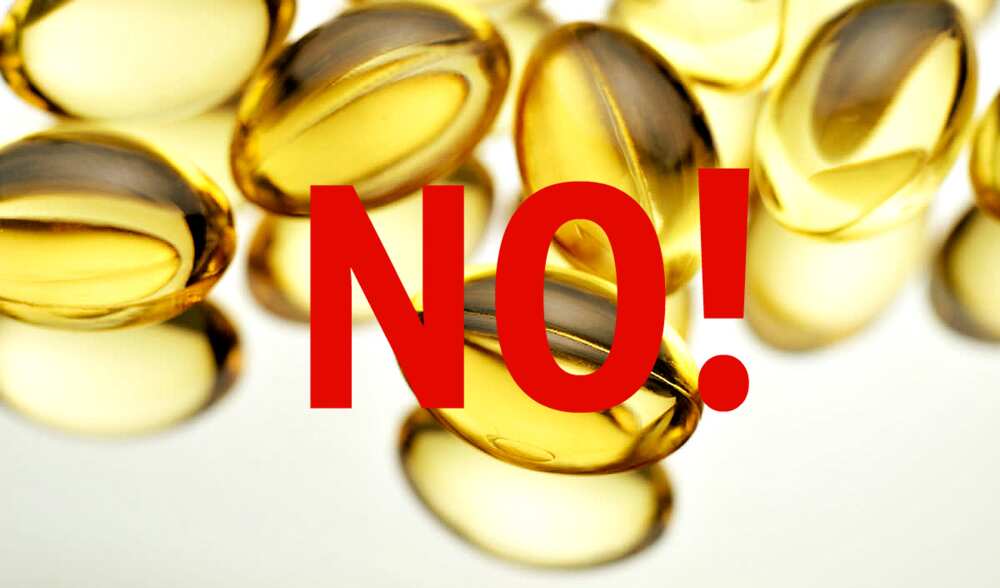 Patients with diabetes can consume cod liver oil only under the supervision of an appropriate specialist. Until now, researchers in this area have not come to a unanimous opinion about whether it raises blood sugar levels or brings it back to normal.
The combined use of cod liver oil and other remedies, including homeopathy and folk remedies, can lead to various, often dangerous, complications. Therefore, be sure to discuss with the doctor everything that you take to avoid possible negative consequences.
A medical consultation is also necessary if you want to give cod liver oil to your child: accurate dosage and the proven manufacturer is the information that can protect against poisoning and other side effects.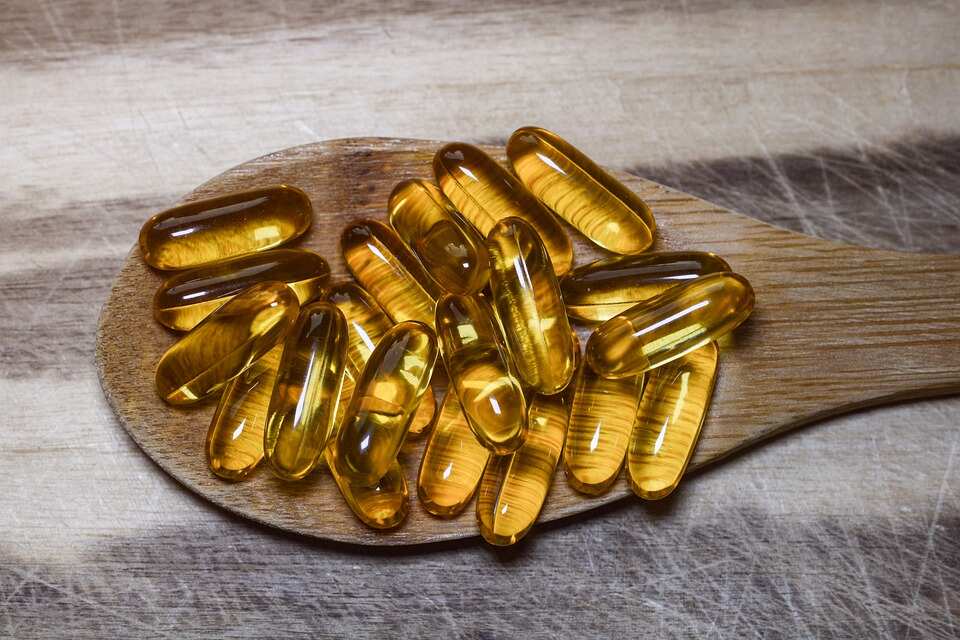 Picture from pixabay.com
Dosage of cod liver oil
If a person is completely healthy or his/her health condition does not correspond to any of the mentioned above issues, then the recommended consumption and dosage of cod liver oil is limited to three monthly courses during each year.
Cod liver oil can be used in liquid form, in capsules or as part of nutritional supplements. Modern manufacturers produce completely different in size and volume capsules containing cod liver oil. Therefore, the dosage should be carefully read in the instructions for the specific mеdication.
For those who cannot consume cod liver oil in pure form, all the necessary elements can be obtained directly from fish, using it at least once a week in the amount of 150 grams. In this case, do not get hung up on particularly fatty species. Besides, it is advisable to know where the fish you are going to cook came from and whether this region is considered environmentally friendly.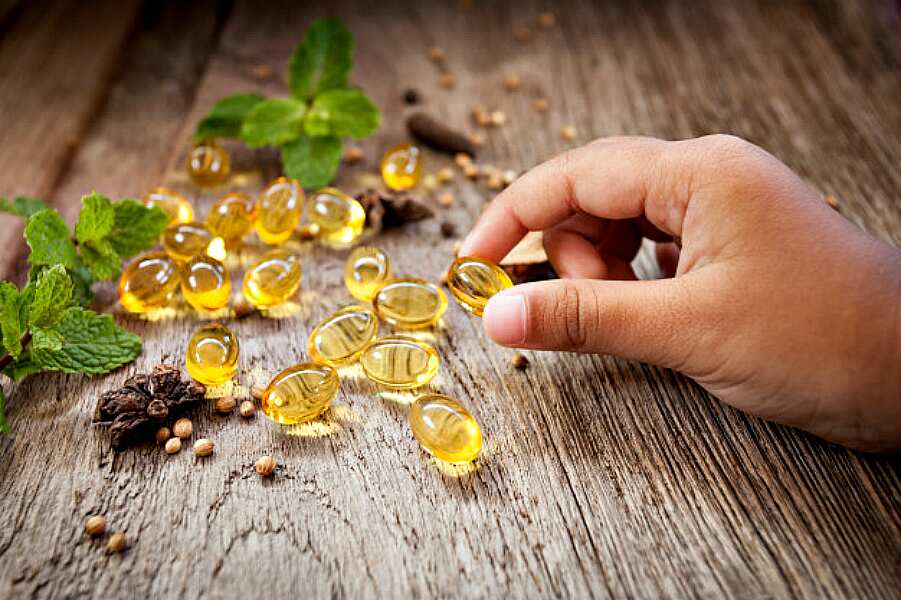 Source of photo: freepik.com
Many people underestimate the beneficial properties of this popular supplement and often do not even know that in addition to the mass of benefits, cod liver oil provides extra energy, better concentration and a sharper mind.
READ ALSO: How to make your eyes white