How to care for natural hair in Nigeria
One of the most popular search requests in Nigeria is "how to care for natural hair." The hair is something that every girl wants to be long beautiful and healthy and we know how to make that happen. We present you some natural hair tips you can use to make your image brighter than it is.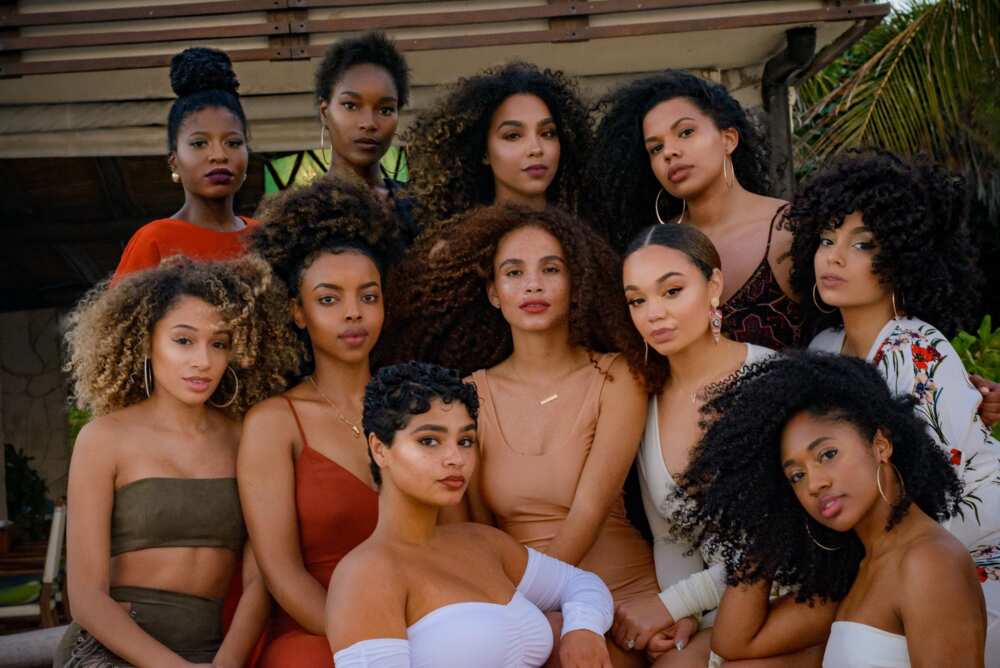 Natural hair care tips
Of course, there are different types of natural hair. It can be wavy, curly or coily, but they all share similar hair care routines. Let's talk about them in more detail.
At first, let's take into attention some basic rules which everyone should know. All types of curls require same care just like an expensive cashmere sweater. Definitely, you should not wash it with "rough" shampoo, rub it too hard or dry on the heater.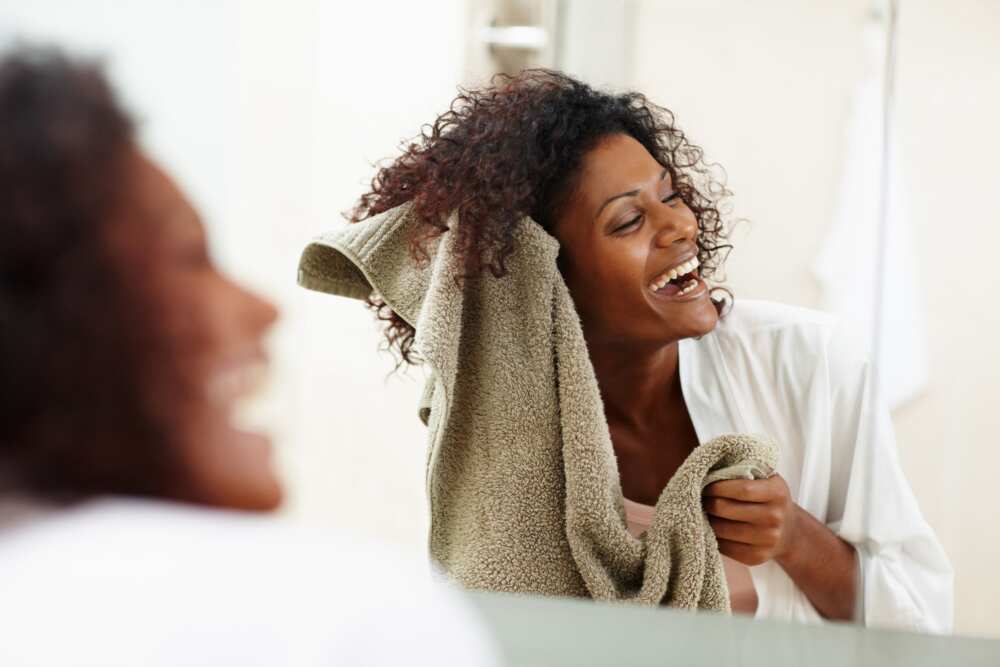 READ ALSO: Natural hair tips for beginners in Nigeria
Washing. Curly hair have more porous structure and they absorb all the ingredients perfectly, even those which don't contain any good. The best way to wash your hair is to use "co-washing", which means mixing of shampoo and hair conditioner.
Drying. As for the process of drying, there are also some features for saving your curls from damages. Everything is more than simple here. Just stop rubbing and twisting your hair. It's enough just to mop it with your towel from the ends and until the mid-length. Roots don't need this ritual at all.
Now we are getting closer to some additional hair care routine which may differ depending on what types of curls you have: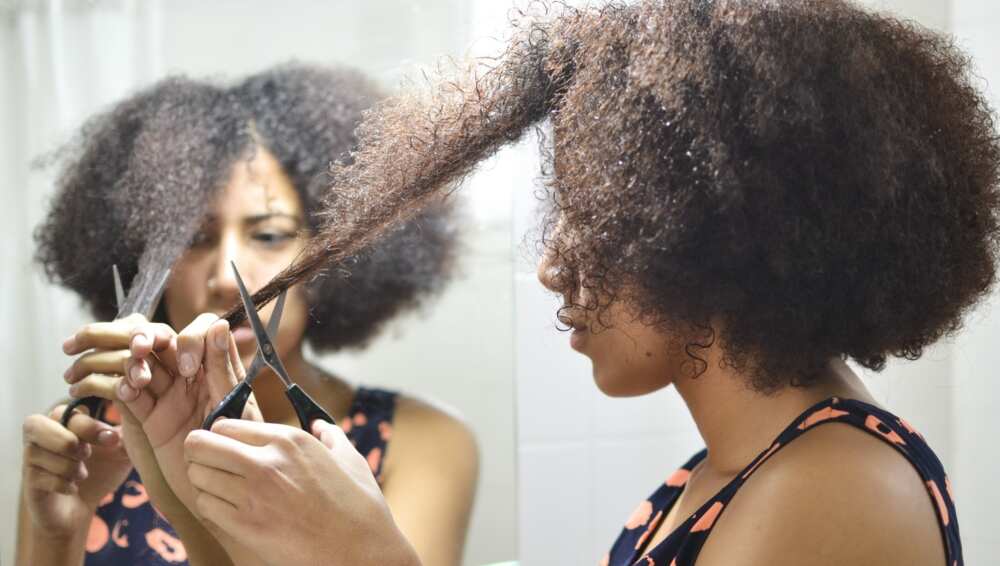 First step is volumizing. If you own second and third type of curls, this tip is not for you, you can enjoy having your natural volume. So. Volumizing. We can get this effect only by using some musses, sprays or serums. Today, there is absolute variety of styling hair products. You are able try and choose those you like the most.
If you use your shampoo everyday, that may worsen the situation with dryness. Try to wash your hair not as often as 2-3 times a week. This tip is useful for any type of curls. The oils that come from our skin and go through all our hair till the ends have some barriers while trying to get till those ends. This is particularly true for curly hair, as it's hard for oils to get to the ends because of curls themselves.
Sometimes we want to change our style, and hair suffers here the most. Of course, it does not mean that you can't straighten it from time to time or use any other styling tools, just don't forget about heat protectant.
Next time you dry your hair, try to use old cotton T-shirt instead of a towel. Cotton works very gently and that's exactly what you need to avoid damage and breakage.
One more advice on how to avoid damages is sleeping on a silk or satin pillowcase; it creates less friction between pillow and your hair and as a result, you will have healthy curls.
Moisturize your hair with special oils or creams once in 3-5 days. That helps your hair to look silky and shiny.
All that seems a bit scary, because some of us did not even realize that we may need all that for taking care of our hair. But don't be scared, because it's still not the end.
One more issue that worth our attention is actually those things we use for our basic hair care: shampoos and conditioners.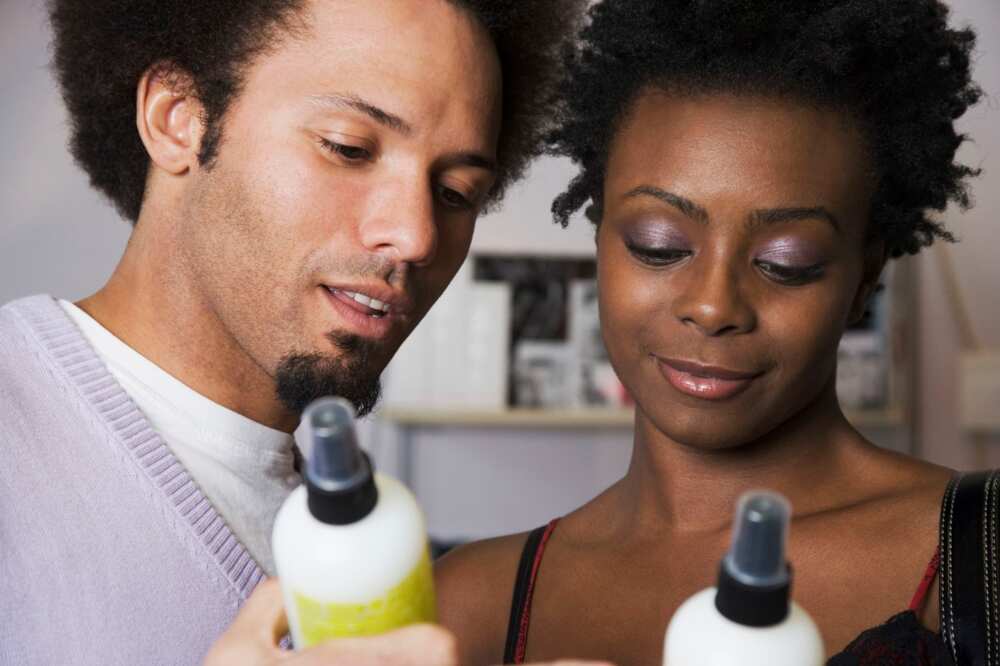 There are too many brands and variations of shampoos and conditioners, but it does not mean that all of them will work the same for everyone. And even the most expensive shampoo you can find may turn out to be the worst working on your hair.
While buying shampoo, just stop for some minutes and pay attention to the ingredients written on the bottle. As we want to take care of our natural hair, we need our shampoo also to be as natural as possible.
Yes, there are lots of unknown words and we may just not even understand if the component is good for us or not. To make everything clear, remember or even note only two ingredients which you must avoid if you want your hair to look fabulous: ammonium laureth sulfate and sodium laureth sulfate. The only acceptable variation of similar component is sodium lauryl sulfate.
Same story with hair conditioners. Also, try to take into attention such ingredients as: emollients, proteins, panthenol, sorbitol, glycerol. These are the components which should be inside the bottle with conditioner.
How to care for natural hair daily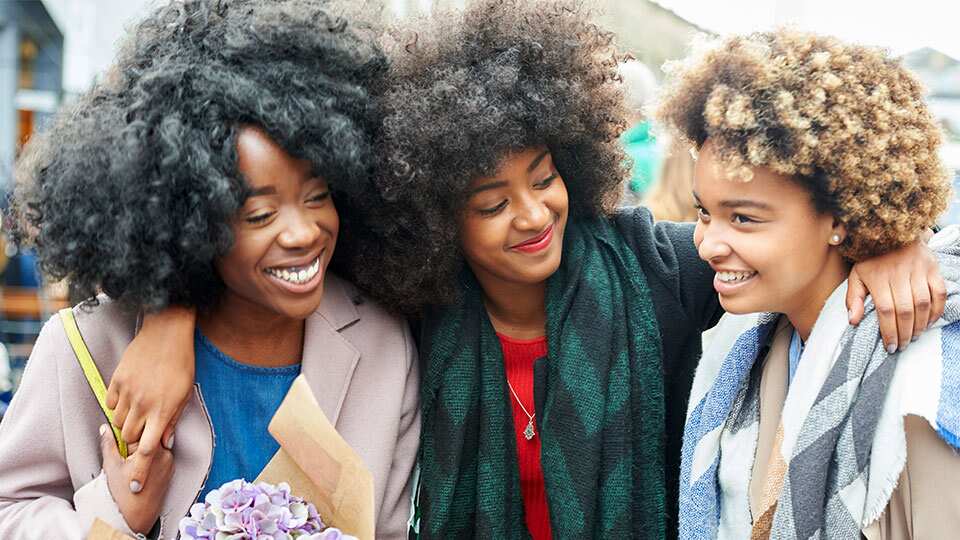 Any "chemical" thing we've described above may be used once in some days or even some weeks. But we need to take care of our hair always. For everyone who thinks that there must be everyday ritual for our curls, there is a decision. And it's about hairstyles that can protect your hair from damage and breakage.
It's better seen than said, though.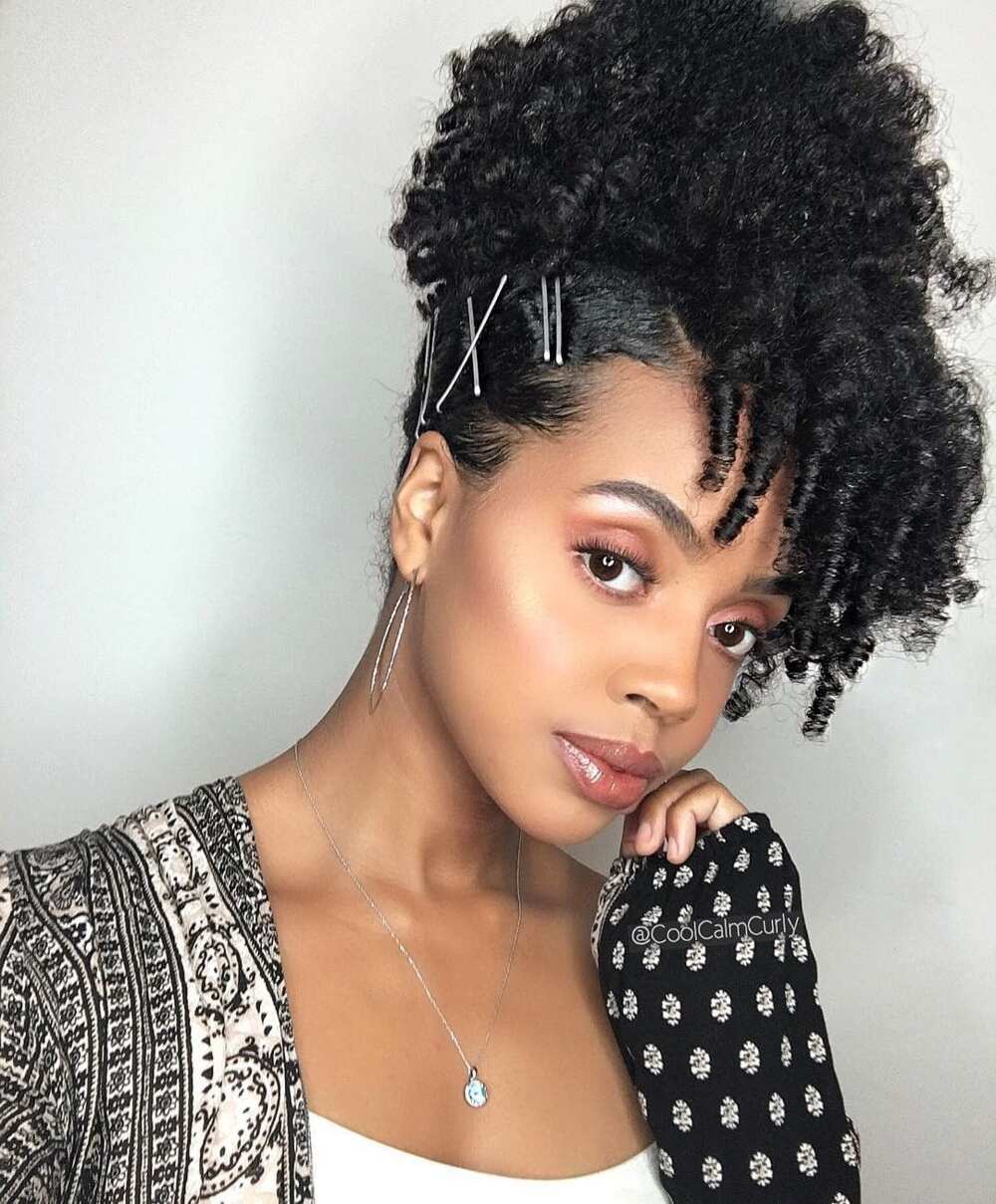 Such hairstyle can protect your hair from friction, it's fixed on the top and that may also help during hot weather, as your shoulders are open and the hair won't touch them. That is a nice bonus as for hair as for your body.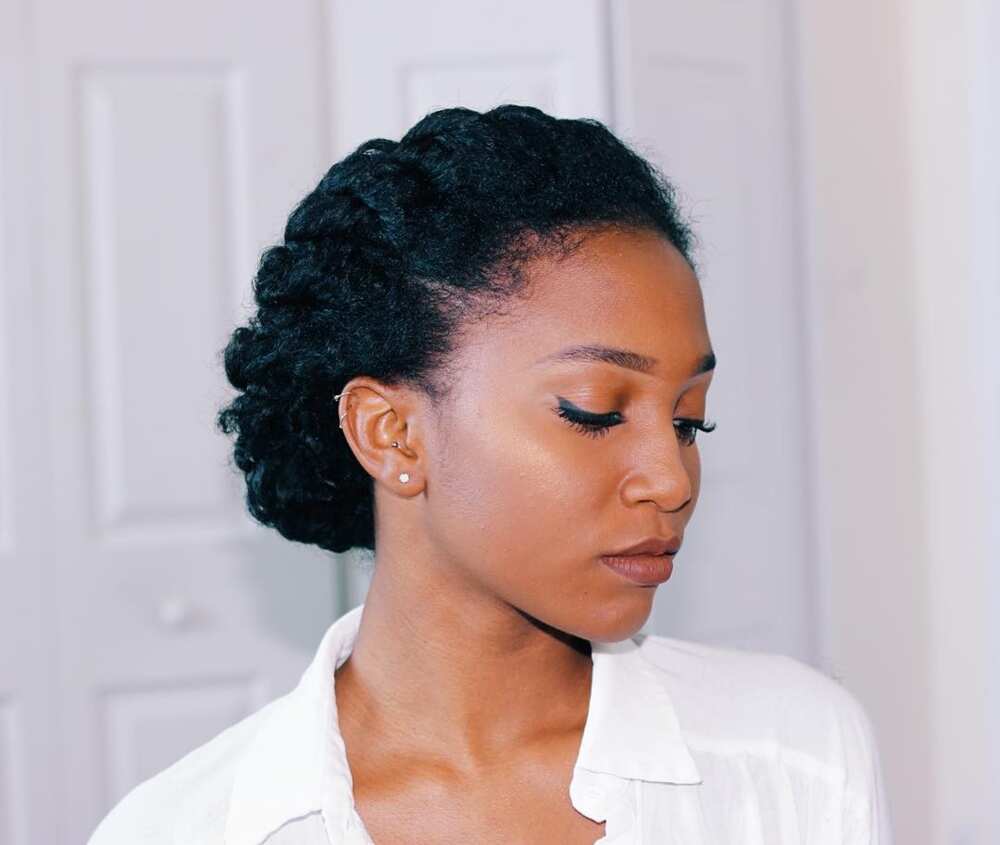 Here we see no additional details, this is a comfortable everyday hairstyle, which looks very sweet for some occasions as well.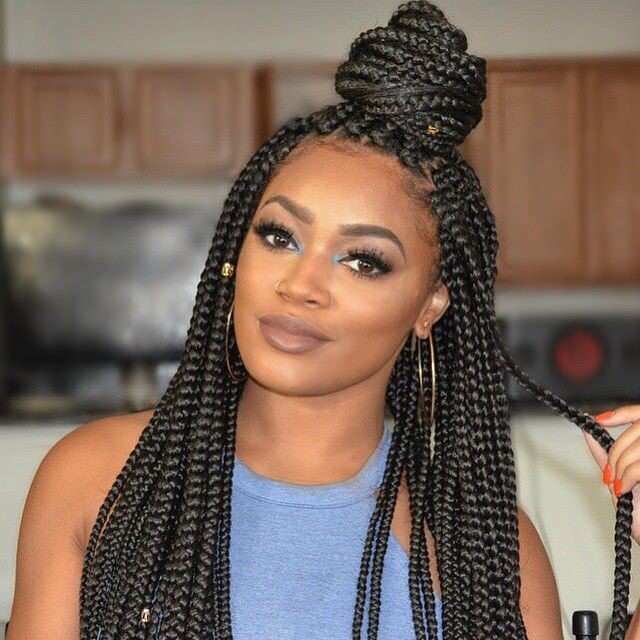 Perhaps, it's the most popular hairstyle for those who likes experimenting with curls. And now turns out that it's not only beautiful but also very good for the hair itself and it may save your hair from frizz and damages.
So, if you're into hair care, you have huge desire and some time to experiment with hairstyles, here they are, and they will make only good influence on your natural hair.
By the way, who said that taking care of hair can be only for women? Men also can and even should care of the curls. There are no special recipes for men, they don't need something different for their hair. So all the pieces of advice which were given for women are also suitable for men.
The only thing we'd like to add is some variations of hairstyles for men. There is almost no protecting function, but we just can't leave these styles without attention.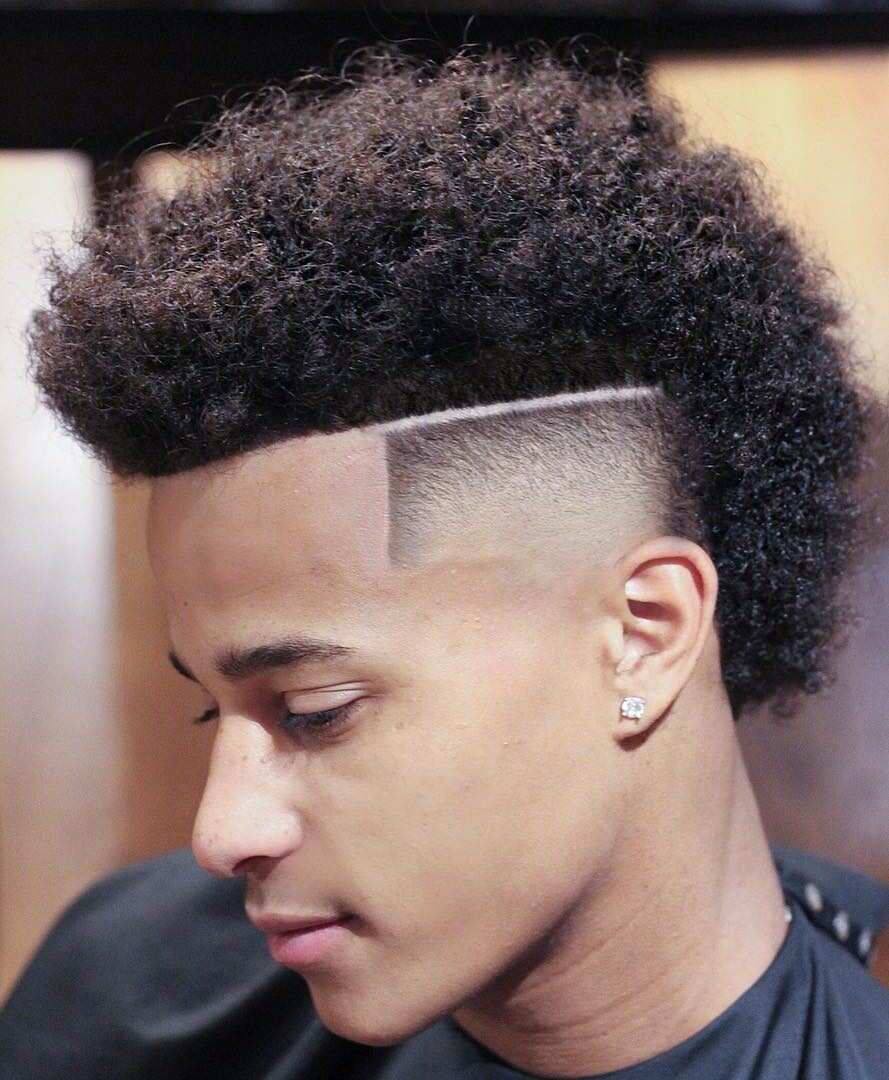 Here is the example of haircut which adds some freshness and creative approach to regular man's haircut.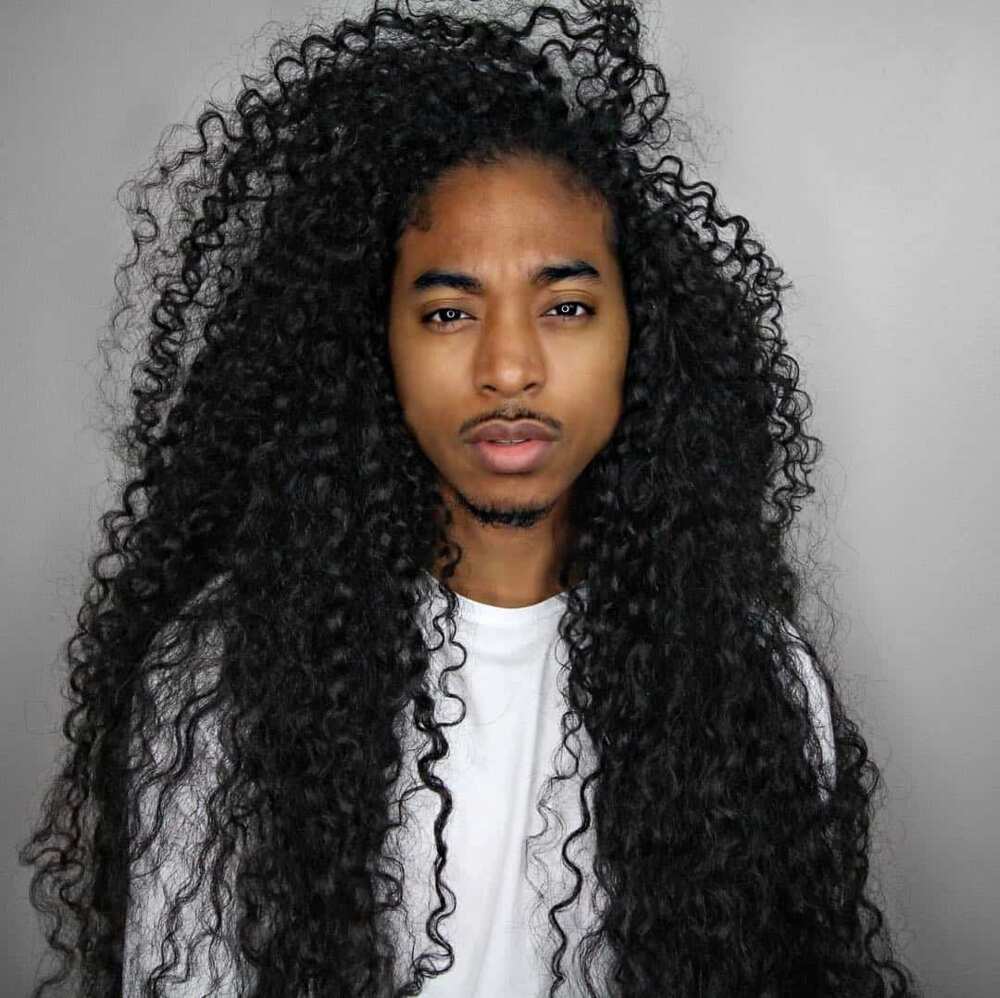 Who said that long hair is only for girls? Here is a very bright example that it's possible for men having long hair and look amazing.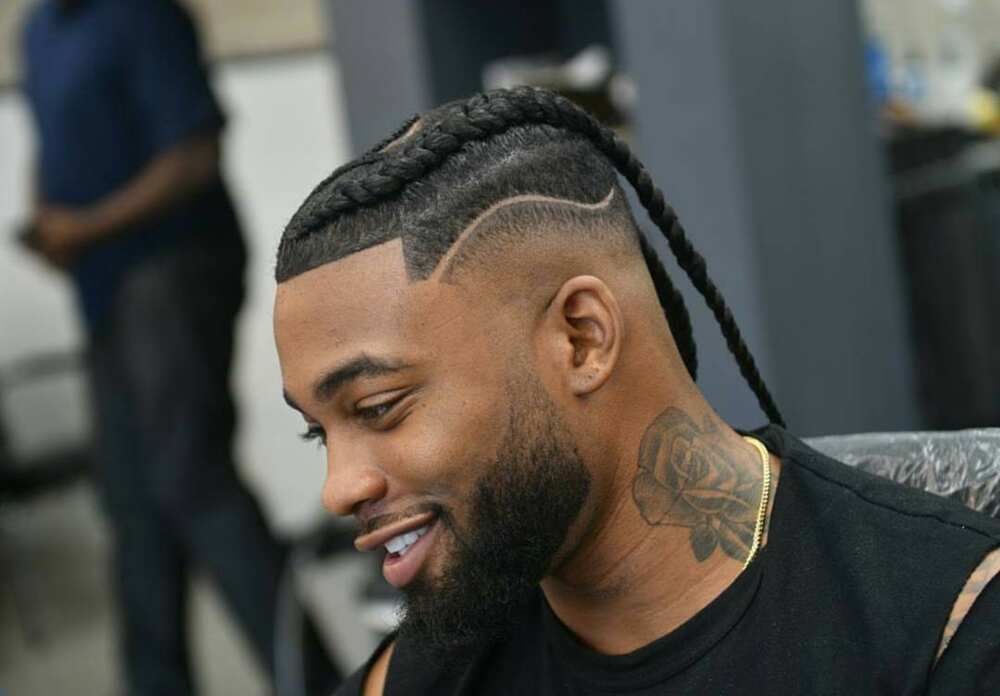 The braids also exist not only for girls. Men are able to use them too. There are different variation of men's braids also.
Types of curly hair
We have mentioned briefly that natural hair comes in all shapes and sizes. There are lots of kinds, structures and colors of hair, they all are different. But we all have one thing in common, and it's the fact that we have to take care of it.
Native Africans are lucky in this sense. Their hair is lush and thick, most of people try so hard to get these "effects" on their own hair.
The feature of African hair that attracts everyone's attention is curls, of course. Many people say that it's hard to take care of it, it takes a lot of time, energy and attention. But when we see the result, there are no doubts that all these efforts are worth it.
Not everyone knows, but there is such thing as classification of curly hair. It really exists and each type of curls have its own features. Let's take a look at each type separately.
Wavy hair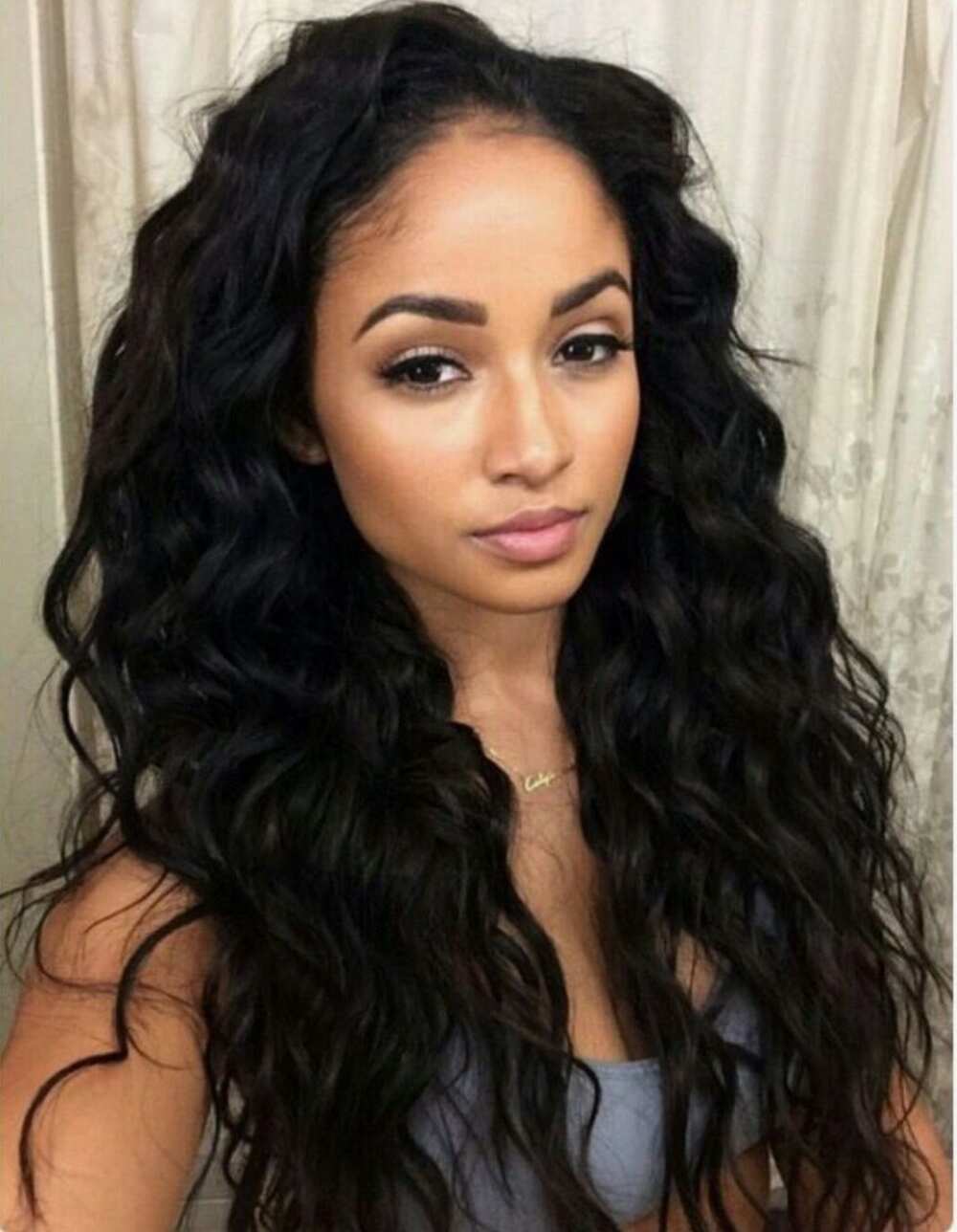 This type of curls is like "the lightest" form. It usually looks straight and flat at the roots and starts forming S-shaped waves from mid-length to the ends. This shape is "created" because of hair follicles, they make hair form by keratin.
The main problems a person with wavy hair can face are:
Lack of volume
Frizzing
Dryness
But nothing is impossible, and all these little challenges may easily turn into pleasant hair care routine.
Curly hair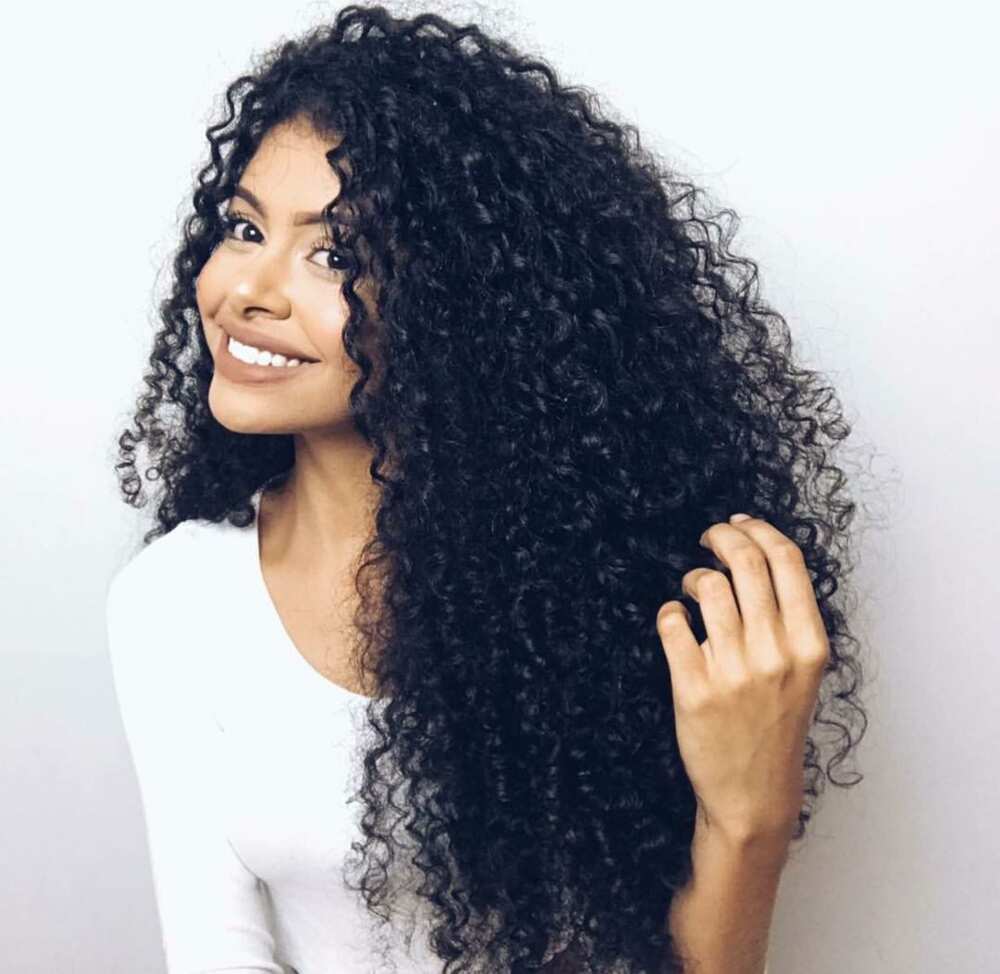 This type is the most popular and most known type of hair. We usually call every type of curls simply "curly", it's like a traditional kind of such hair.
It differs from waves by presence of root volume and mega springy locks. This type of hair also has an S-shaped curls, they begin from the roots and continue till the ends.
The main problems lucky owners of curly hair can have are:
Excessive frizz
Dryness
Lack of shine
Coily hair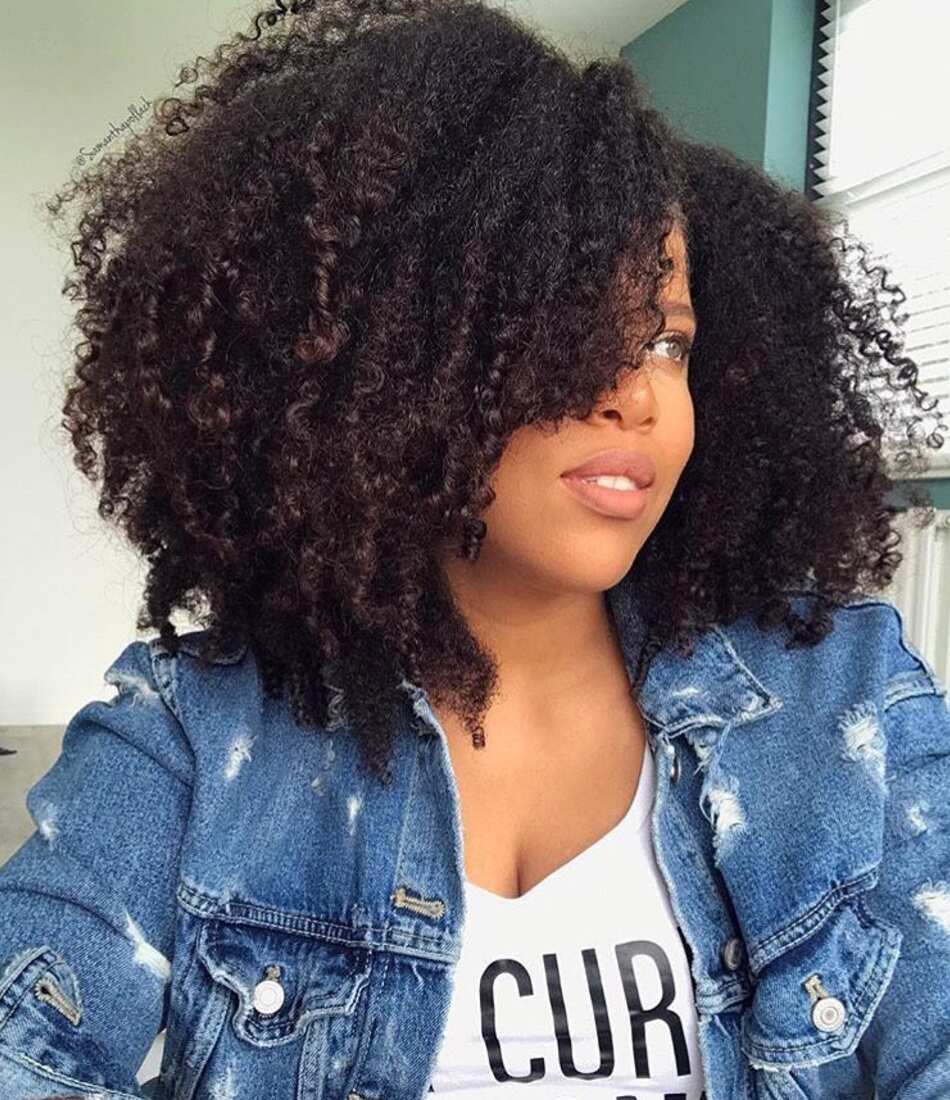 The last type of curls is coily hair. This time has the most volume among all of them. These curls are very thick and fine textured. Their form may be S- or Z-shaped.
The main problems coils may have are:
Slow hair growth
Dryness
Fragility
As we see, all these types need special care routine and some extra attention. Use our tips to avoid all these disadvantages and turn them into advantages.
Well, that's all. We've tried to put all the necessary basic information about hair types, hair care and some tips you may use for your hear to look awesome. Don't be afraid to experiment with your style, try new haircuts, braids, straighten your hair or dye it. Just don't forget about the tips we gave you for saving its healthy, shiny look.
READ ALSO: How to use chebe powder for hair growth
Source: Legit.ng