This pastry is one of the tastiest and most straightforward to make. The ingredients are also very simple. We have prepared some shortbread recipes that we are sure you will like and definitely should try. Shortbread cookies will be a perfect solution for a snack or dessert for your guest.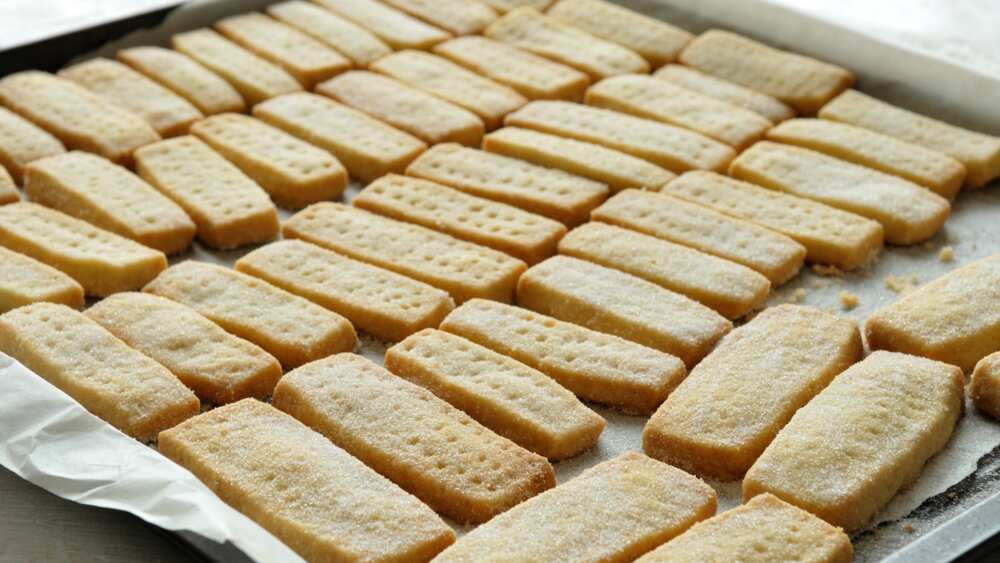 Traditional shortbread recipe
There are hundreds of shortbread recipes with different ingredients, frostings and even fillings. But, first of all, we want to start with a traditional shortbread pastry recipe. Each of them is very simple as well as the ingredient that you will need. Also, the preparation of shortbread cookies will not take you too much time to perform it. And the result will be fantastically satisfactory beyond a reasonable doubt. Thus, let's find out what will we need to make our shortbread.
Ingredients:
wheat flour - 500 g;
granulated sugar - 1 cup;
butter - 300 g;
chicken eggs - 2 pcs.;
egg yolk - 1 pcs.;
Preparation:
Cut the cooled butter into small cubes. Put in a container where flour, granulated sugar, and salt are mixed. Chop the butter with a flour mixture with a knife. A mass should resemble crumbs. Add eggs and yolk to the following dough. Quickly mix the ingredients until smooth. Stir the paste quickly. It should be a single and smooth mass.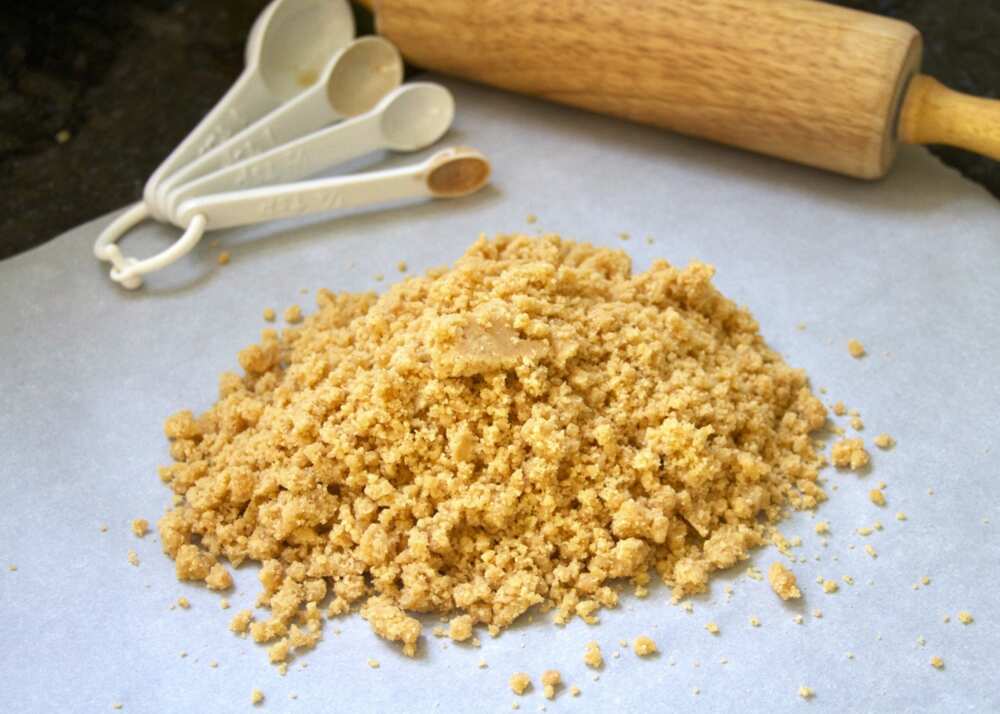 READ ALSO: Plain cake recipe without oven
Roll the resulting dough into a ball, fold it on the plate and put into the refrigerator for about 30 minutes. When the time is up, you can make cakes or cookies from dough. To do this, you need to roll out the layers using a cooled rolling pin, quickly kneading the dough. It is better to roll the dough on parchment paper, from which the products are easy to transfer to the baking sheet.
When the dough is rolled, cut out desirable forms for your cookies and place them on the baking sheet. The oven must be preheated up to 180-200 degrees C. Put it into the oven and bake for about 10-15 minutes. You can safely check them during the process to ensure that the shortbreads do not get burnt.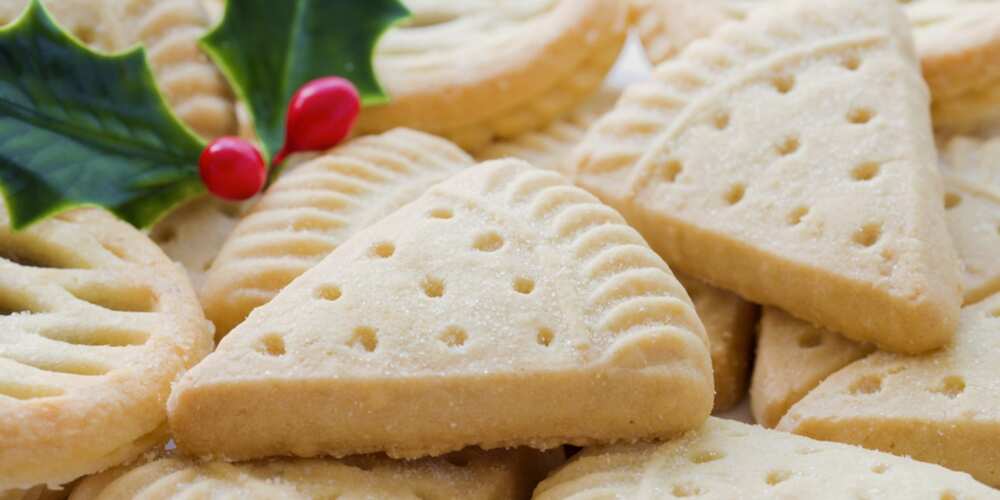 Shortbread pastry recipe without eggs
Our next recipe shortbread cookie recipe is simple as well as the previous one. But this recipe is missing one ingredient. Namely, you will not need any eggs for it. It will even save you some money and kitchen-stuff, but definitely not the deliciousness of the dish. We ensure you that it will be as tasty as the pastry with eggs. So, for this recipe, you will need the following ingredients:
450 g of butter;
450 g of sifted flour;
280 g of rice flour;
280 g of powdered sugar;
a pinch of salt;
Preparation: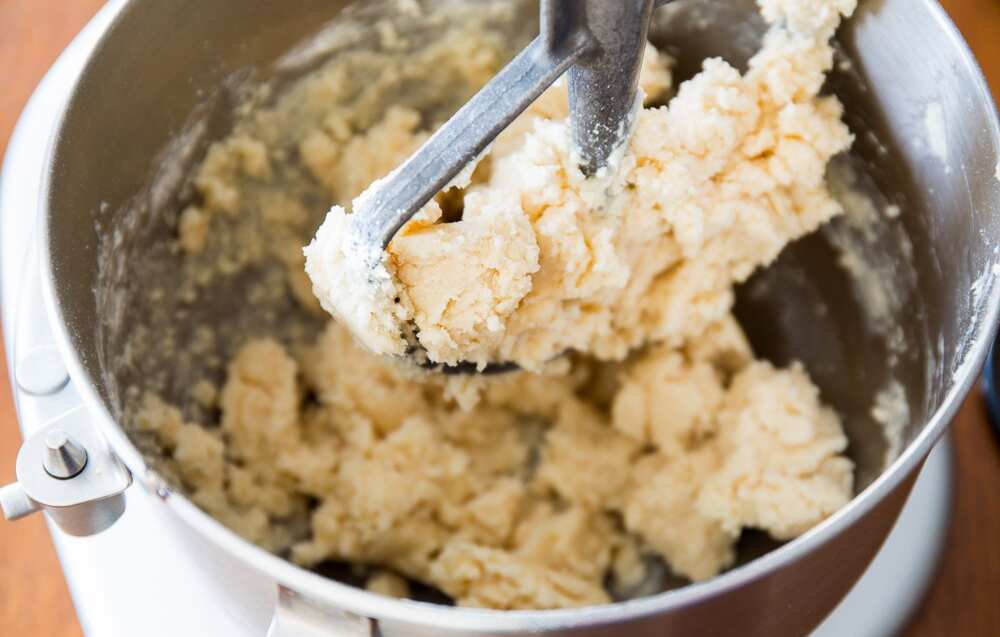 First of all, grease your baking sheet and heat the oven to 200 degrees C. Now, place all the ingredients into a mixing bowl. Using a knife, cut the butter into smaller pieces while stirring the ingredients for your own convenience.
When the paste gets a comfortable consistency, take it in your hands and dough it up. Soon the mass will get sticky. Once this happens, gently press with it down the sides of your bowl and go around in a circle, collecting all the remaining dry ingredients.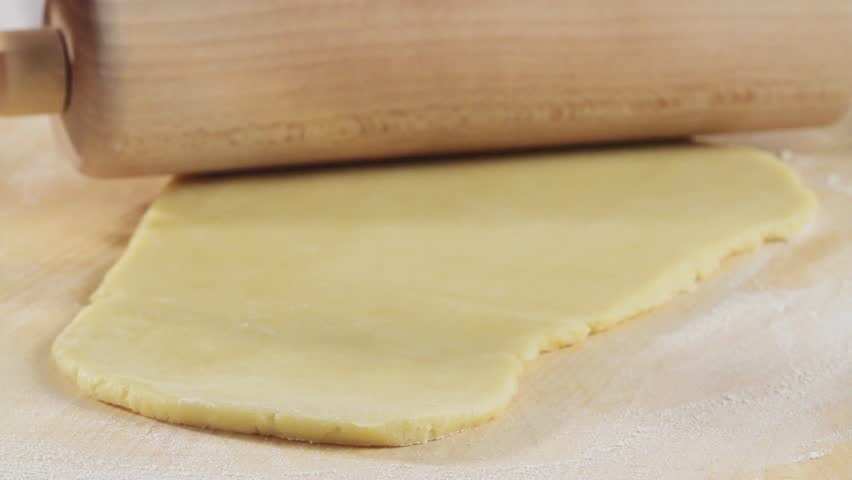 The dough should be dry and pliable. Dust the work surface with flour and knead the dough, giving it a roughly oval shape and smoothing the edges. Using a floured rolling pin, roll out the dough to a thickness that should be thicker than a cookie, but thinner than a bun. Cut the dough into the desired shape. You can use various special forms or just use a glass or cut the dough with a knife.
Place the ready pieces on the baking sheet, and then put in the oven. Bake your shortbreads for about 15 minutes, constantly checking up the shortbreads in order not to miss the moment when they burn. Get them out of the oven when the cookie has a golden brown hue.
Check the bottom of the shortbreads to make sure it is ready. Then let them cool a little bit. When the biscuit has already cooled, pack it in an airtight container or wrap it in cling film to prevent the treat from becoming stiff.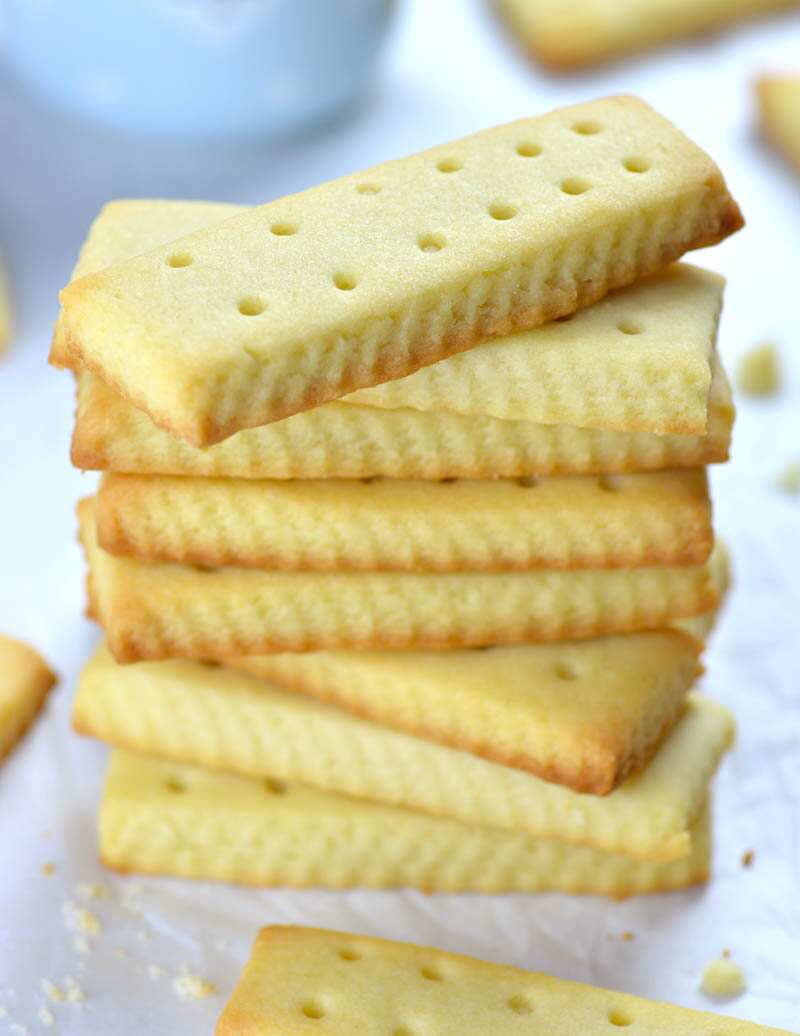 Ginger shortbread cookie recipe
Shortbreads recipes with ginger became definitive as well as the traditional ones. These classic cookies with spice and citrus flavors will satisfy you and everyone who will try them. In addition to that, the process of cooking is straightforward and does not take a lot of time, providing you with a pleasing result.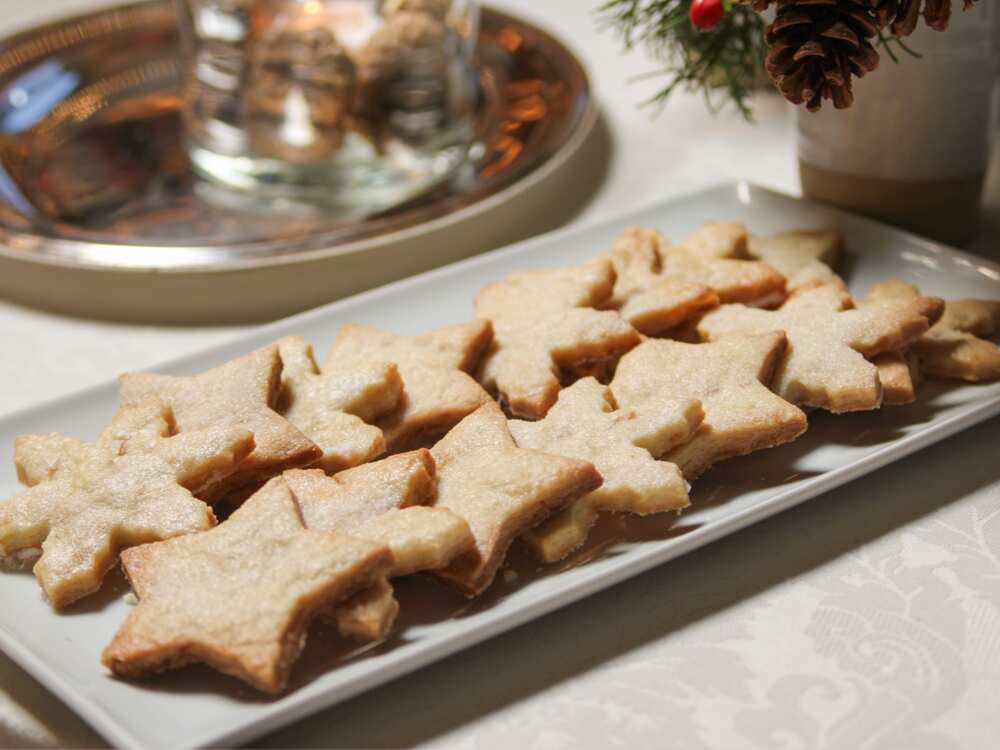 READ ALSO: How to prepare vegetable salad at home
Ingredients:
wheat flour - 200 g;
butter - 125 g;
oranges - 1 pcs.;
powdered sugar - 50 g;
small ginger root - 1 pcs.;
salt - 1/2 of a teaspoon;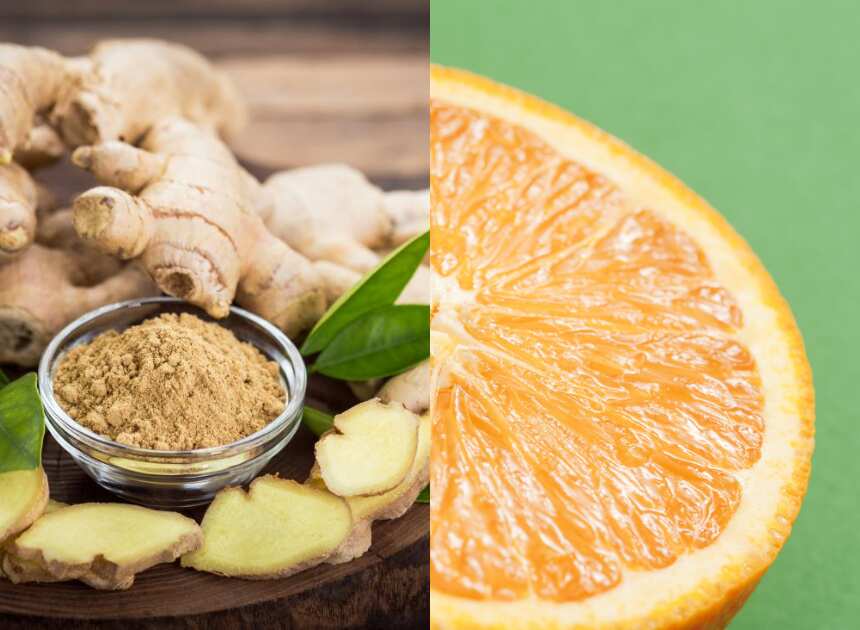 Preparation:
First, preheat the oven to 190 degrees C. Now, peel and grate the ginger, You will need a ready amount of about a quarter of a tablespoon. Next, grate the orange zest on a fine grater.
Heat a butter a little bit so that it will be softer and more comfortable to mix with dry ingredients. Combine butter with powdered sugar, grated ginger, and orange zest. Sift the flour through a sieve using small portions into a creamy sugar mixture, then add salt and knead the dough.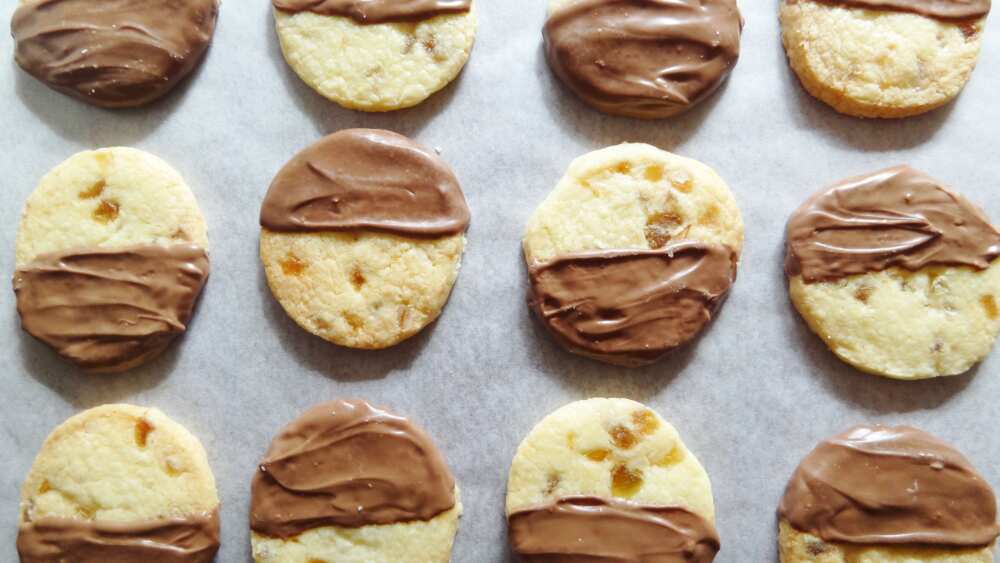 When the dough is ready, make small balls out of it and press them with a hand or any convenient tool to achieve circles. Also, you can roll the dough into a big sheet and cut out desired shapes with a glass or special forms for cookies. Put them on a baking tray covered with baking paper. Bake cookies in a preheated oven for about 10-12 minutes.
So, these were our top-3 recipes for shortbread cookies. We hope that this information was useful for you, and you will undoubtedly try to make these cookies in your kitchen as they are worth your efforts and time spent on them. Anyway, the last ones are so labor saving, and the result will surprise and delight you.
READ ALSO: How to make pap with cheese