Kanu Nwankwo biography is full of amazing stories and achievements. Below are interesting facts you might not have known about the famous football star Kanu Nwankwo.
Photo: peoplespostmedia.com
Biography of Kanu Nwankwo
Kanu Nwankwo is a retired legendary Nigerian football star best known as 'Papilo'. He played as a forward. The footballer's name, Nwankwo, means 'Child born on Nkwo market day'.
In addition to being owner of a large collection of accolades, he is a Goodwill Ambassador for UNICEF and a Brand Ambassador for online and retail bookmaker SportyBet.com.
How old is Kanu Nwankwo?
Kanu Nwankwo was born on August 1, 1976, in Owerri, Nigeria. As of 2018, the famous football player is 42 years old. In his young age, he built a great football career.
Kanu Nwankwo's career
Kanu Nwankwo's footballing career started in 2010 when he was at the young age of fifteen. The number of awards he won for Nigeria and international clubs is a goal for most Nigerian players.
Kanu Nwankwo's career began at a Nigerian league club. After, he moved to Iwuanyanwu Nationale. Later, Kanu Nwankwo was signed by Dutch Eredivisie AFC Ajax (Amsterdam). Playing in Ajax made Kanu's name a household name in Europe.
In 1996, he became a member of the Nigerian national team and captained it from 1994 until 2010 (16 years). This team won gold at the Atlanta 96′ Olympics. The same year, Kanu was awarded the title of African Footballer of the Year. Also, Kanu Nwankwo took part in the 1998 and 2002 FIFA World Cups. In 1999, after playing just 12 games and scoring 1 goal for Inter, Kanu was signed by Arsenal for £4 million.
During the period of playing for Arsenal FC (England), he created one of the biggest football fans followership in Nigeria. The famous footballer won 85 caps and scored 13 goals for Nigeria which made him one of the most successful Nigerian players of all times. He made the 3rd biggest number of substitute appearances in Premier League history appearing to substitute his colleagues 118 times.
The soccer star Nigeria also played for such clubs as Portsmouth, West Bromwich Albion and other. Kanu Nwankwo is also one of few players to win countless awards including:
UEFA Champions League medal
UEFA Cup medal
three FA Cup Winners Medals
two African Player of the Year awards
Olympic Gold medal
Premier League medal
FA Cup medal
Champions League medal
UEFA Cup medal
In 2008, he was recognized 13th in the Arsenal's list of the 50 greatest players in the history of the club. He has a unique style on the pitch which is known and loved by his Nigerian fans.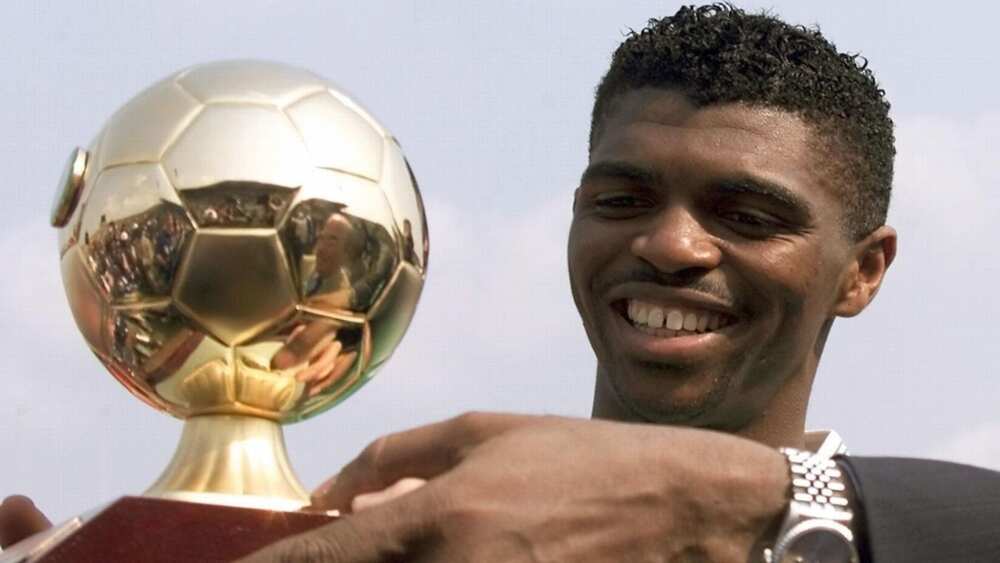 Photo: espn.com
Kanu Nwankwo's heart surgery
In Kanu Nwankwo biography there is a fact that cannot be but mention. Right after returning from the Olympics, Kanu Nwankwo underwent a medical examination. It revealed a serious heart defect: his aortic valve had to be replaced.
In November 1996, the operation was conducted. The football player couldn't return to the game until 1997.
In many interviews, Kanu Nwankwo often says about his faith as a Christian and mentions this time of his career as an experience of praying to God.
READ ALSO: FIFA best player in 2018 and awards ceremony
The Kanu heart foundation
In 2000, after recovering, Kanu founded the Kanu Heart Foundation, an organisation which goal is to help young African children suffering from heart diseases. The Kanu Heart Foundation task is to provide aid to these children by offering cardiovascular procedures. Kanu, besides having a God-given talent, is strongly determined to help save underprivileged African children this way.
The football star once said:
"Having undergone series of heart operations successfully, I understand the plight of the heart victims and the importance of putting back smiles on their faces; and you too can do the same. Saving lives means more to me".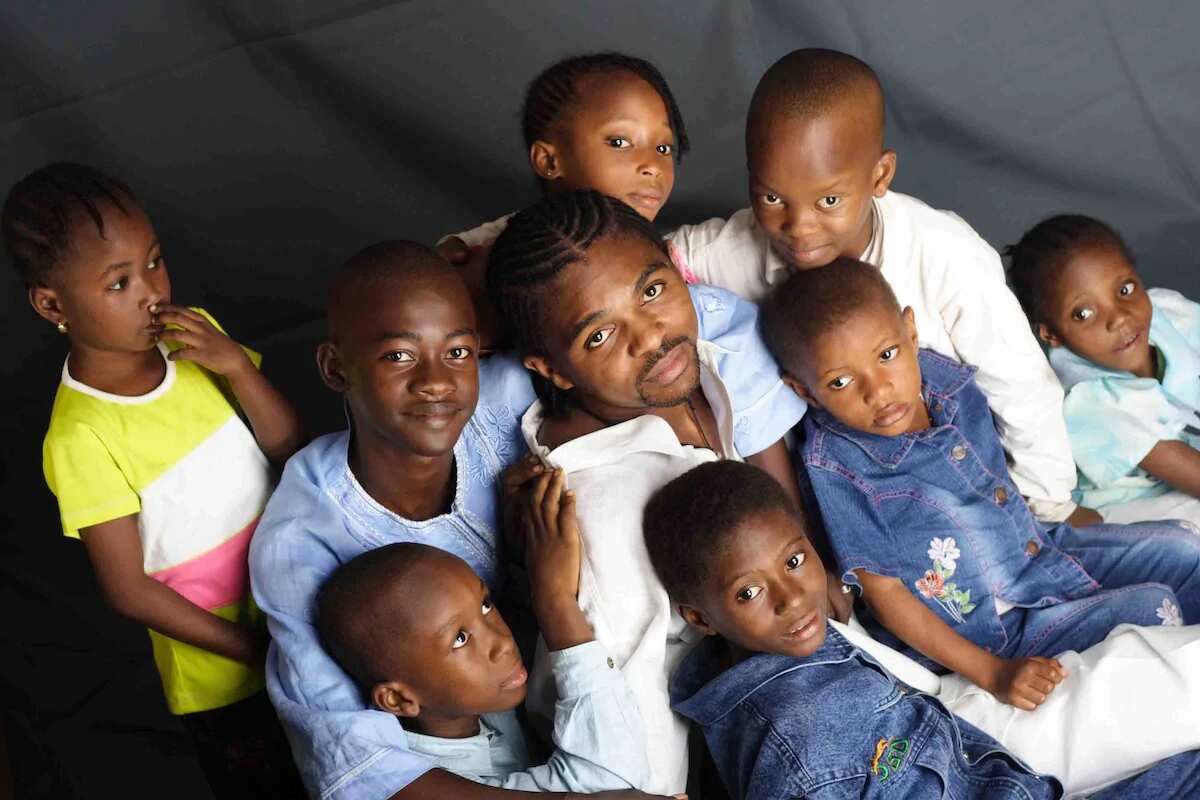 Photo: healthtimes.ng
Kanu Nwankwo's wife
The former football star got married to his wife Amarachi in December 2004. It is believed that Kanu Nwankwo did a check-up thanks to his wife Amara who, as the result, saved his life. If his aortic valve would not be replaced, his career would be 21 years shorter. His wife simply forced him to do a check-up as she discovered his extremely high heart rate. According to his wife, his heartbeat sounded much louder than normal. She was listening to his chest, and it sounded odd.
Amara Kanu has written a book about her battle for her husband's life and the way of bringing him back to full health after the surgery. Kanu's wife unveiled her book at the Emirate Stadium on July 14, 1997. She dedicated the book to other sports stars who have suffered heart problems, namely, Fabrice Muamba and Cheick Tioté.
Kanu Nwankwo's family
Kanu is happily married and blessed with 3 children (2 sons, Sean Chukwudi Kanu and Iyang Onyekachi Kanu, and 1 daughter, Pinky Amarachi Kanu) and one of his sons, Sean seems to take after his father.
Nwankwo Kanu has 3 brothers. They are Henry Nwosu, Christopher Kanu and Anderson "Anders" Kanu. His mother is Susan Kanu Iheme.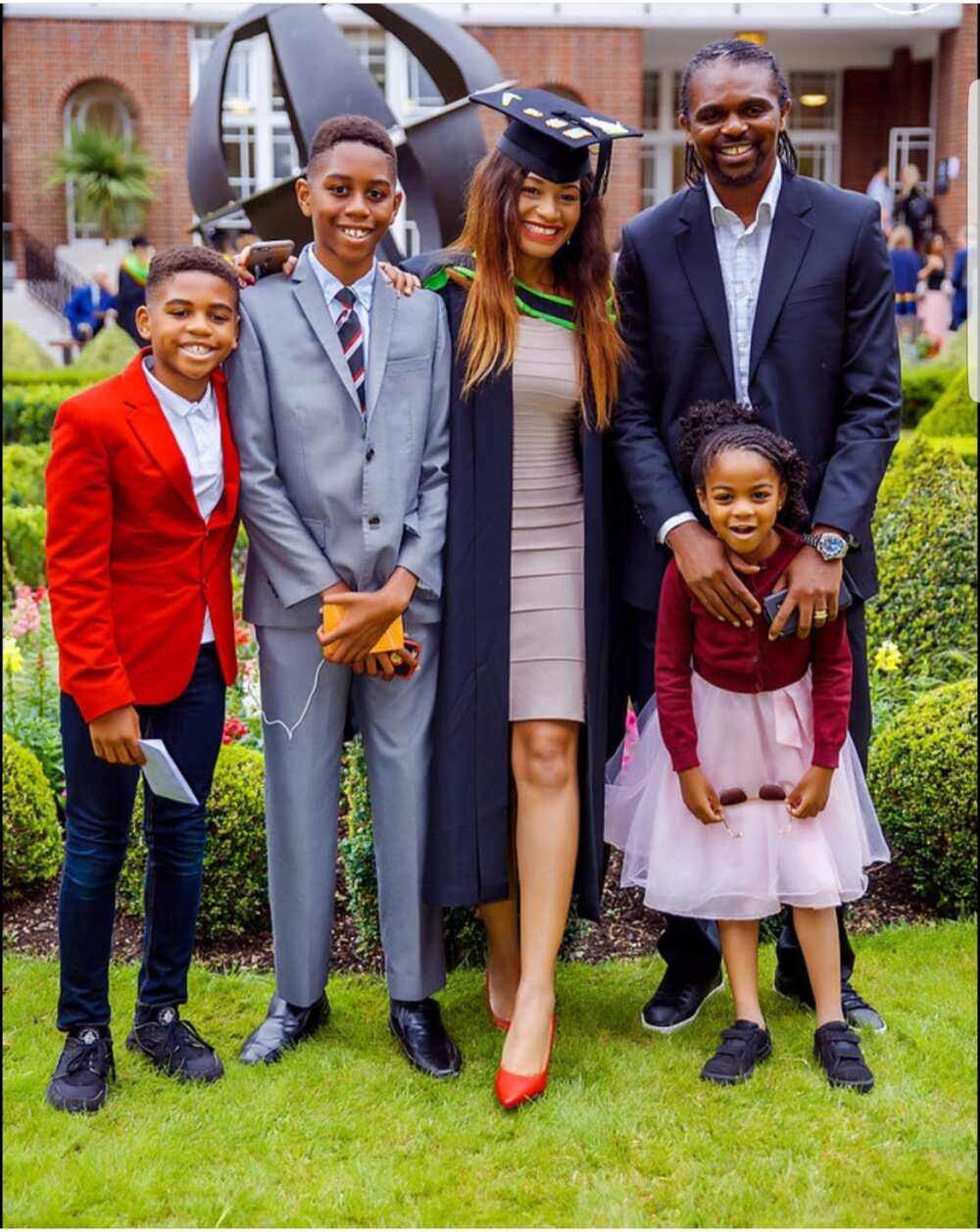 Photo: owambeeukblog.com
Hope you learned a lot of interesting facts about life and career of the famous Nigerian football star Kanu Nwankwo who made significant contributiosn to Nigerian and international football.
READ ALSO: Top 10 famous Nigerian footballers the country is proud of