Patterned trousers have become a statement in 2018 and it's not likely that they will lose any part of their popularity in 2019. This is one of the most loved type of clothes for both men and women. Still, the choice of such pants can be quite tricky. Let's focus on several useful tips that will help you choose the right pant cut and the best pattern for your body type.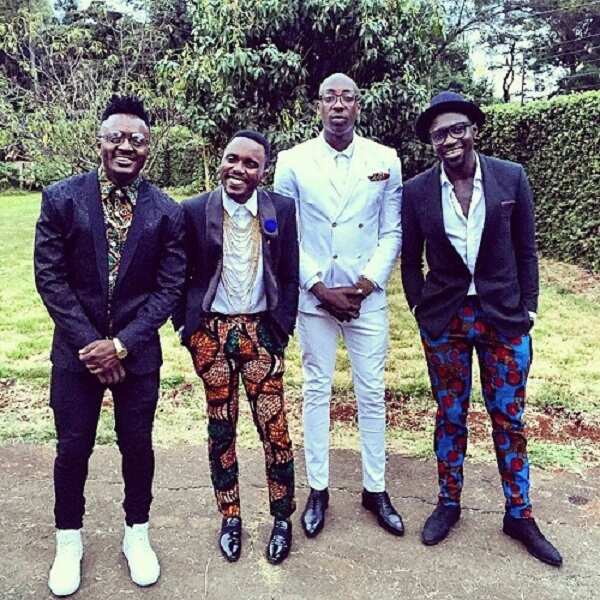 Patterned trousers: how to choose the right print for your body type
Since patterned pants are a trend for both men and women, let's talk about all the patterns together. It's known that certain prints have a magical ability to correct visually everything that you want to look different in your body. For instance, there are prints that can visually diminish some parts of your body and there are ones that are able to make your body seem leaner or taller.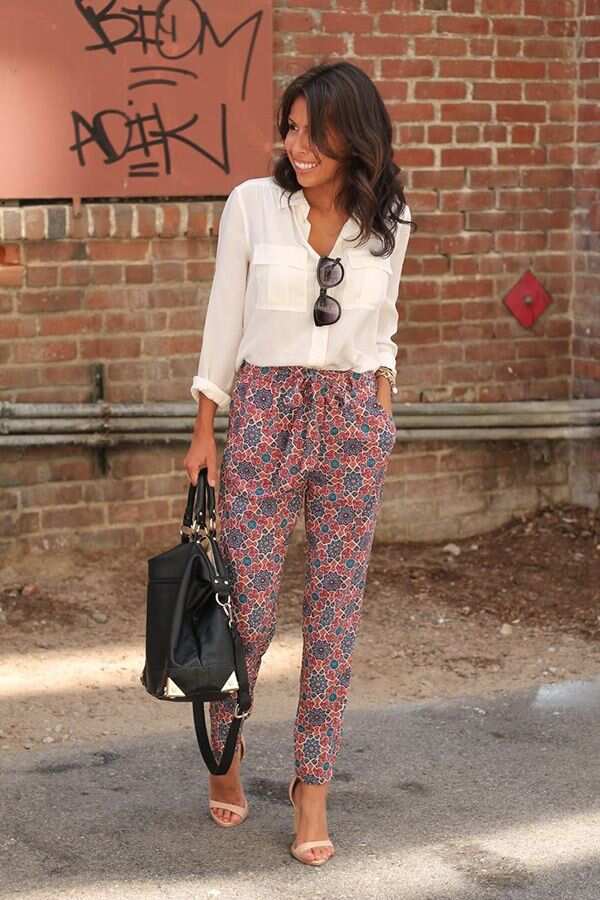 READ ALSO: Get chic in Ankara gowns
Polka dots are one of the most loved female prints though sometimes used in clothes for men, too. Big polka dots can make your body seem bigger. If you want to increase the size of your hips, for example, take advantage of big polka dots. Small ones have no effect on the visual shape of the body and they can be worn by both genders
Tartan or chessboard prints and all their variations attract a lot of attention. If you want to hide or conceal something in your body, don't wear these prints on that part of your figure. For the best style, combine the print with solid-color items. Straight lines will make your body look slightly square while small and diagonally located patterns will help you look leaner and taller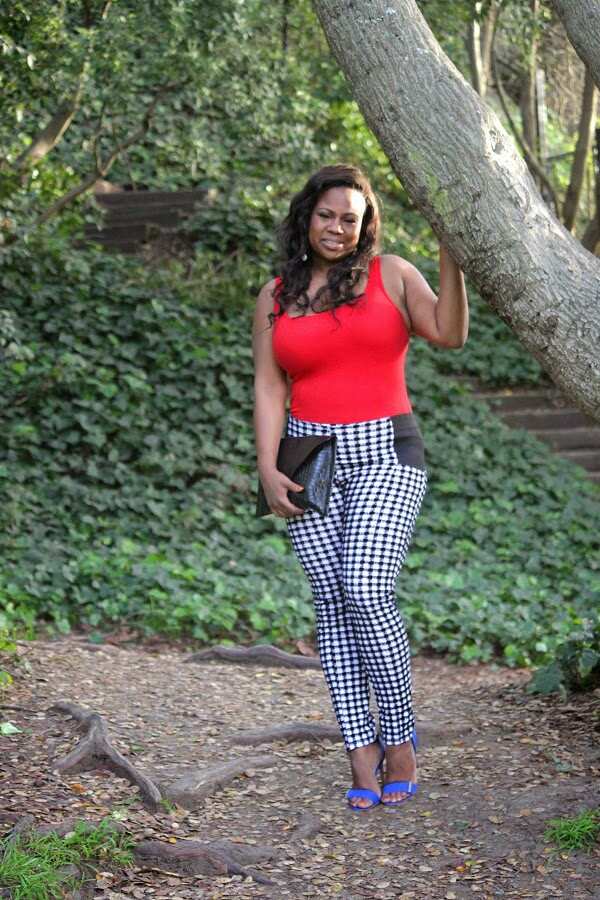 Houndstooth is another pattern that will suit both genders. It doesn't matter for this print whether you are thin or curvy, it will look great on you. It's also not important whether the pattern elements are big or small because they all will look elegant and stylish on you
Floral patterns are usually worn by females but some super stylish men's pants can also be decorated with floral prints. If you are curvy, give attention to prints with small or medium-sized elements. It will be a perfect choice if you take a print with neat small pattern that's not too dense. Light colors increase volumes while dark ones make them look smaller. It's also great of floral-patterned clothes fit you well: not too tight and not too loose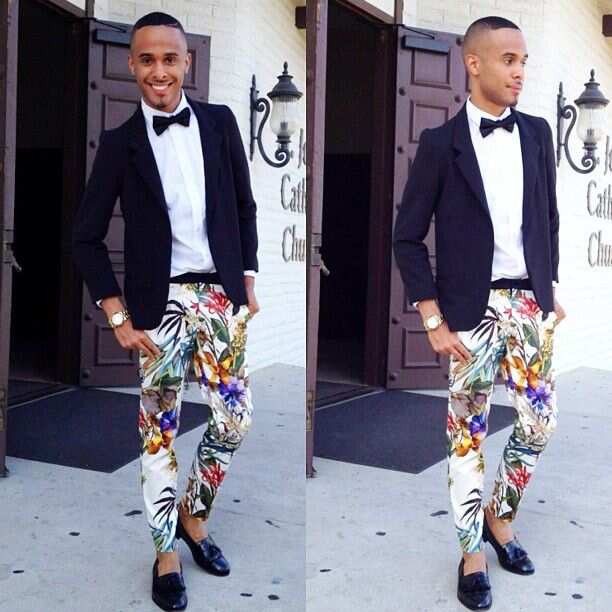 Leopard prints are mostly chosen by women but they can also be seen in men's clothes. Leopard pants will attract all the attention to them. It's recommended to avoid a total leopard look
Stripes are one of the most popular prints for both genders. Yet, it's one of the most complicated prints. Horizontal stripes make your body wider and bigger. Vertical stripes on pants will make your hips look narrower and your legs will be visually longer and thinner. Vertical pinstripes are a perfect option for those who want to look more slender in striped pants. The wider and brighter the lines are, the more attention they attract. Remember: your striped clothes must fit you well!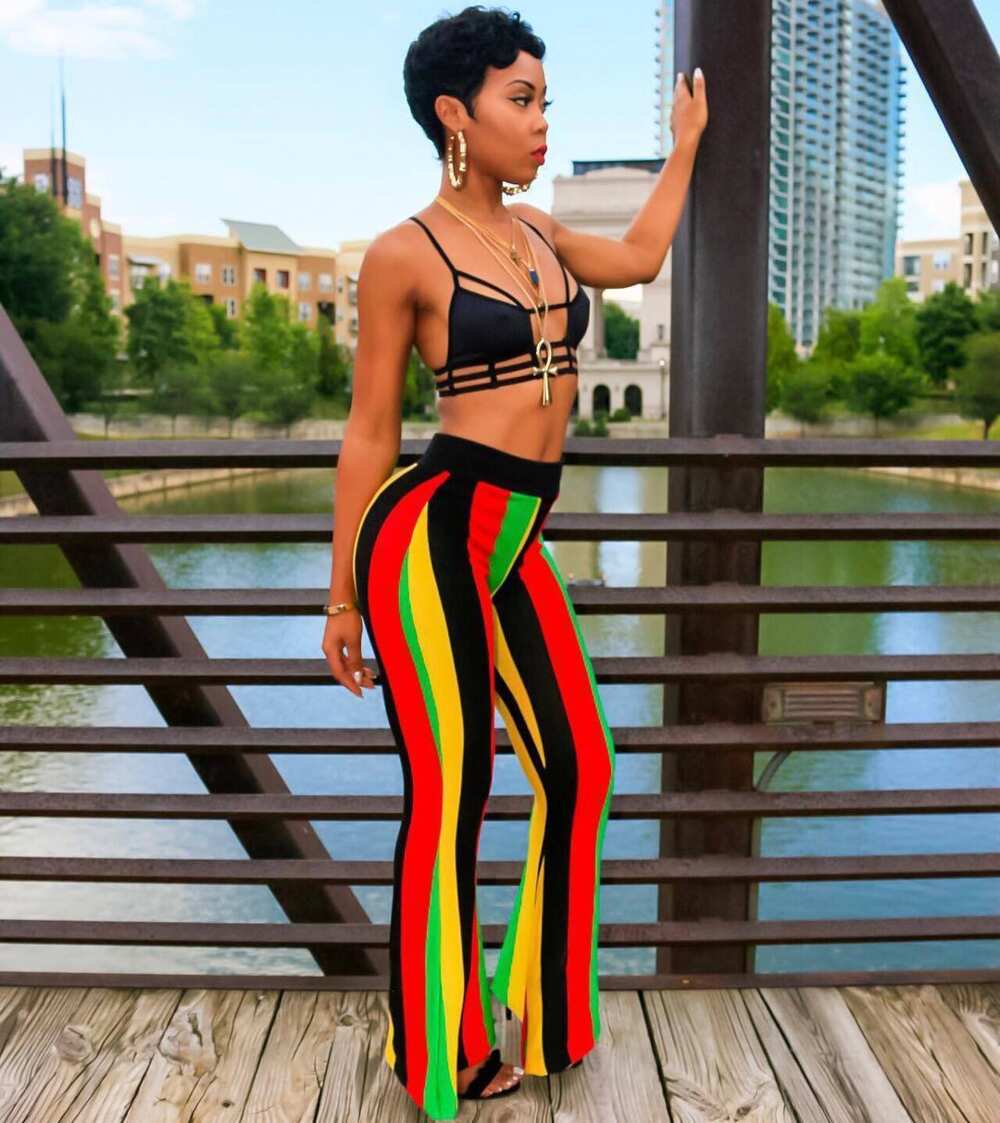 Abstract and ethnic patterns are also mysterious. The prints can be absolutely unpredictable. However, try to apply all the rules we have listed above. Try to avoid big bright prints and keep an eye on vertical and horizontal lines.
Another things to keep in mind when choosing a print for your pants is their purpose. If you are searching for a good item to wear to work, bright ethnic prints will hardly suit the situation. On the contrary, if you are choosing these pants for your leisure time, there's nothing better than a bright colorful item with a lively print.
How to choose patterned trousers for body type: other ideas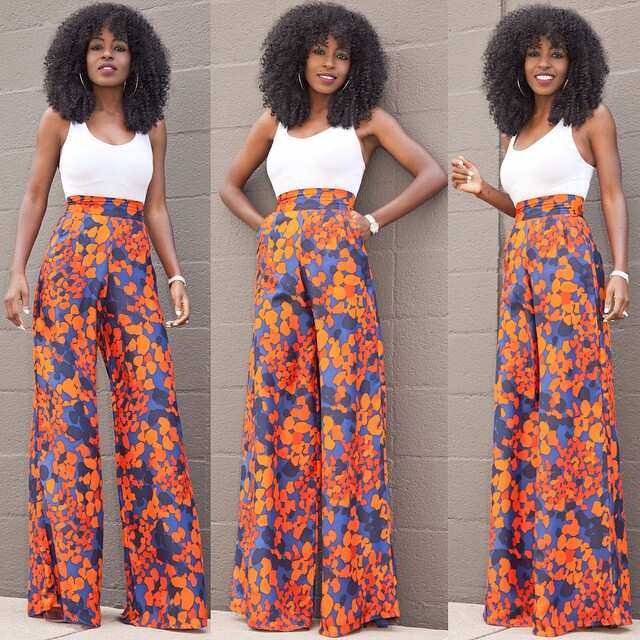 READ ALSO: Trending Ankara shirts for guys in 2017-2018
Now, it's time to discover how to choose pants correctly in compliance with one's body type. Roughly, there are several common body types that have their own specific features. For men, there are four most common body types: triangles and inverted triangles, rectangles and ovals. For women, there's one more type known as hourglass. Let's try to figure out how to choose the best pants based on these body peculiarities.
These can be both men and women. Such body shapes have a peculiar feature: their shoulders are wider than hips. Such body shapes are common for athletes of both genders.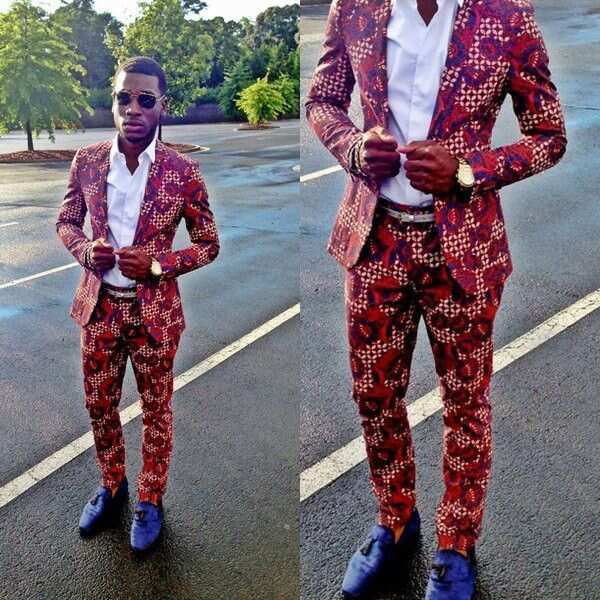 When buying pants for this body type, avoid skinny ones and give preference to classic or bootcuts instead. If you are into choosing a pair of patterned pants, choose the prints that are light in color and have an enlarging ability.
Such a body shape is very common in women but rather rare in men. Such people have narrow shoulders and wide hips. The main goal when you are choosing a pair of suitable pants for you is make the bottom part of your body seem slender and less heavy.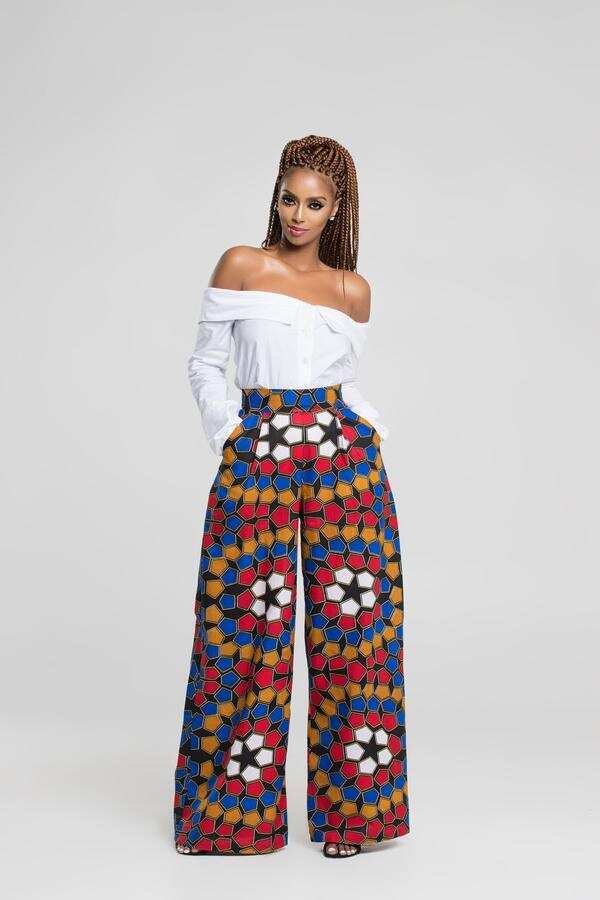 Relaxed fits will be great because they will distract the attention from too wide hips. Darker colors and dark patterns which attract less attention will be your perfect choice. However, if you are a female who's proud of her curvy bottom, any cuts and styles are allowed if you like the way they fit you. However, there's one recommendation for both genders: avoid plaited pants that will create an illusion of a more voluminous belly.
People with this body shape are usually slender without much curve to their bodies. This is why their main goal is to choose a pair of pants that will emphasize the slenderness of their legs and their athletic built. These are the people who should give attention to slim pants. However, vertical stripes can make them look even thinner than they really are.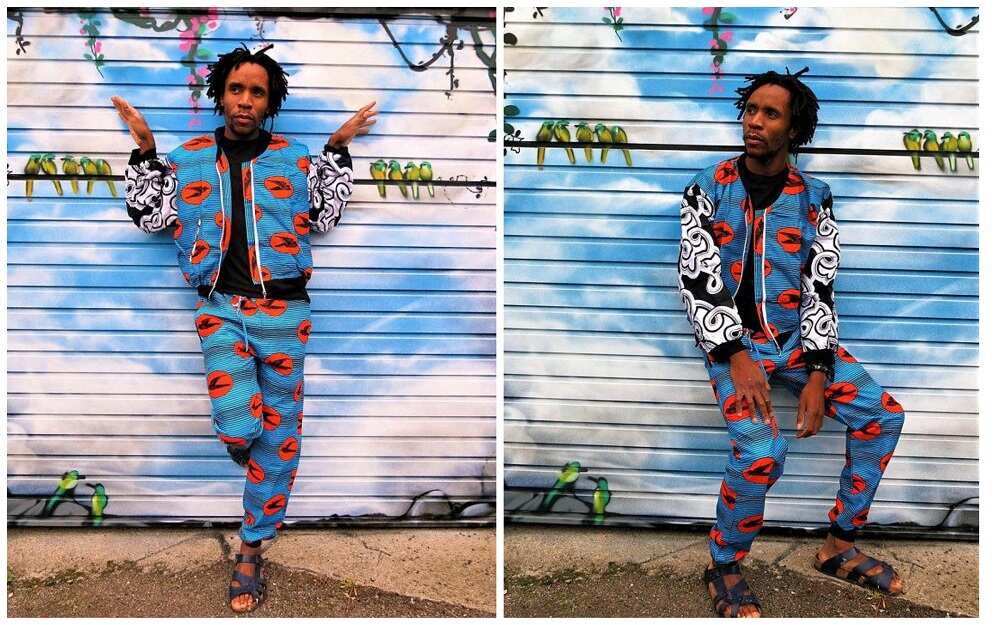 READ ALSO: African print jumpsuit styles for Nigerian fashionistas
At the same time, if you want to distract the attention from your wide waist, avoid the patterns that are bright closer to your waistline. Also, slanted pockets can add some pretty volume and shape to your hips. This recommendation works for both genders.
Oval people have the main wideness closer to their waistline with slender legs and narrow shoulders. This is why the main goal of their pants is to attract the attention to their lovely legs. This is why brightly patterned pants with rolled up cuffs will be a great choice. One of the main characteristics of good pants for this body type is their roomy bottom part.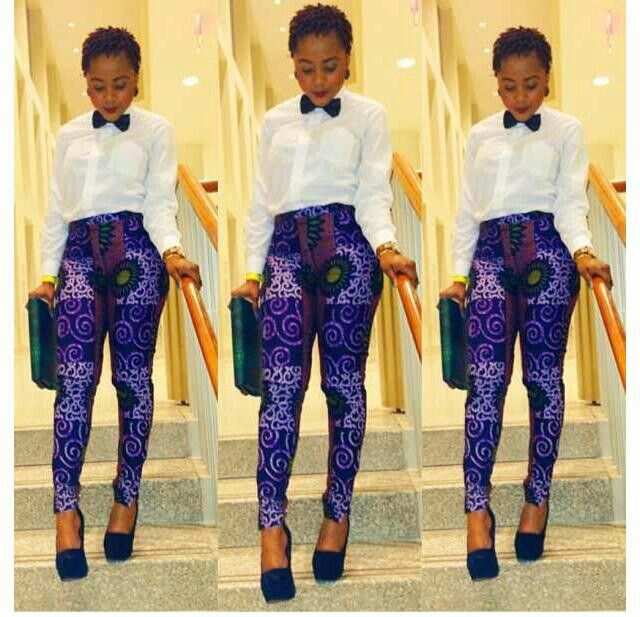 Try to avoid skinny pants because they will emphasize the transition of your slender legs into a wider hip and belly area.
Women who belong to this category have the most attractive bodies with narrow waists and hips and shoulders of nearly the same width. This is why they can wear practically anything, even 7/8-length pants and practically any patterns.
In their case, it's important to draw the attention to the waist and make sure that nothing steals the beauty of their bodies.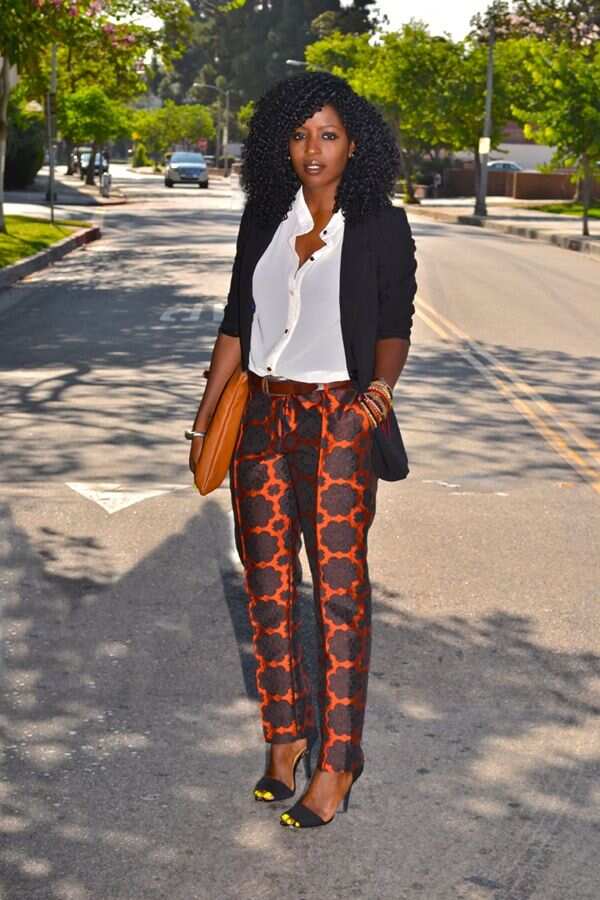 Well, this is a guide to how to choose patterned trousers and make them look great on you. It's easy to look stylish and beautiful at the same time.
Share this information with your friends and look lovely in your new pair of patterned trousers!
READ ALSO: Ankara gown styles for plus size