Today we want to draw your attention to festivals in Nigeria. They are very many, and each of them is worth noticing. Nigerian festival celebrations are the best way to study the culture of each ethnic group. And of course, they show how people appreciate the reunion with each other, ancestors and god.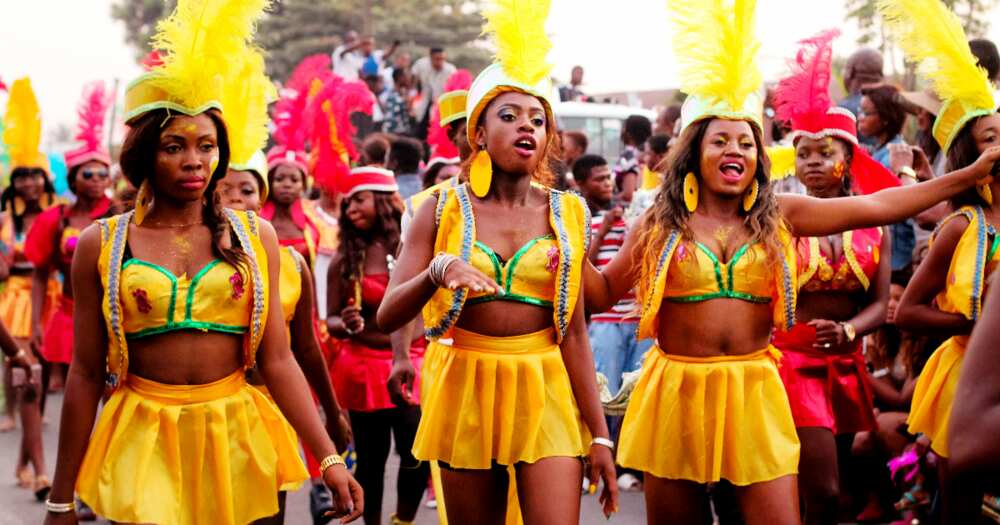 Festivals of Nigeria everyone needs to know
Cultural festivals in Nigeria is the best and most authentic opportunity to get acquainted with the fantastic and indigenous culture and traditions of Nigeria. There are various festivals and celebrations in Nigeria, that it may appear really difficult to count this treasure trove of occasions.
There are lots of festivities that give Nigerians an opportunity to worship and praise their gods, goddesses, nature, ancestors and so many other things. And today we want to present to your attention a collection of major festivals in Nigeria that one cannot imagine Nigerian culture without.
Eyo Festival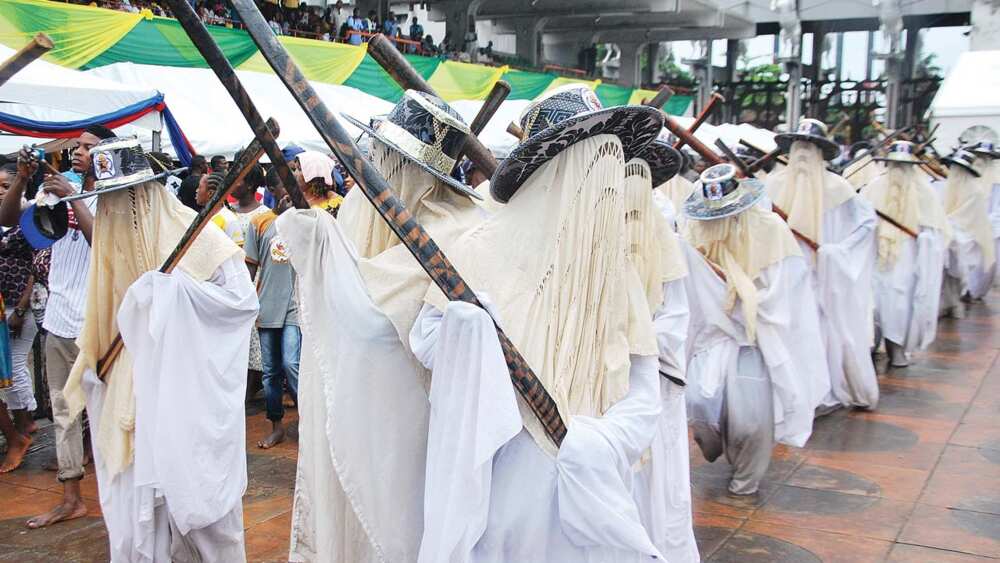 First of all, we want to introduce the Eyo Festival to you. This is one of the major festivals in Nigeria. And you may consider yourself a lucky man if you had an opportunity to take part in the celebration of this fabulous event. Eyo Festival, which is also called Adamu Orisha Play, takes its origin from Yoruba traditional culture. The date of the celebration may vary, but the festival is always on Saturdays.
Nowadays, Eyo Festival takes place in Lagos. Tourists and residents may witness this beautiful parade with masqueraded in white attire performers, who impersonate the spirits, which are to accompany a soul of the ancestor-king of Lagos to the new king. During the celebration day, the main traffic roads of the city are locked so that the procession can be held safely and without any obstacles on the way.
Lagos Carnival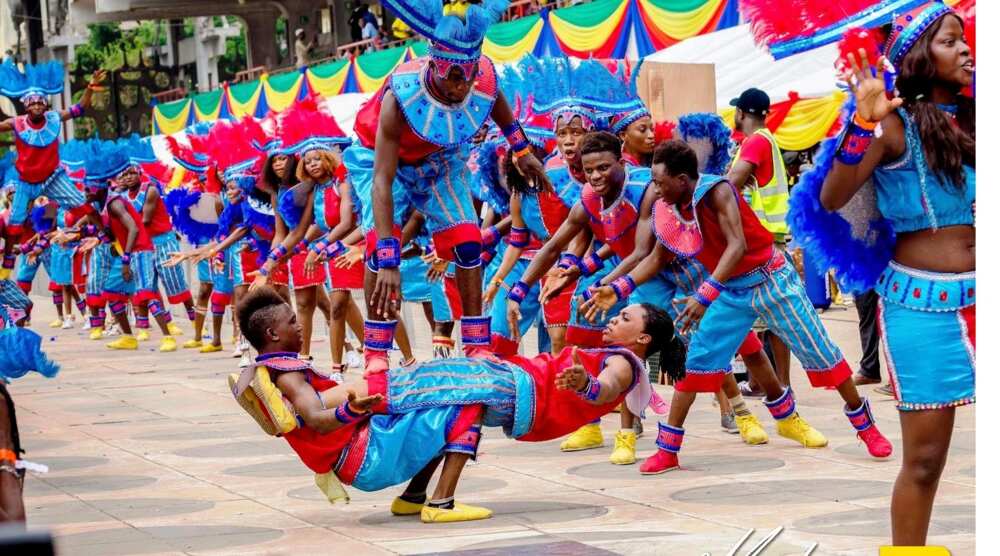 READ ALSO: Akwa Ibom native attire will amaze you
Another wonderful festivity that takes place in Lagos is Lagos Carnival. By the way, in 2019 it will be held in the first half of May. So, we recommend you to take a note in your calendar in order not to waste an opportunity to visit such a fantastic event. Also called Fanti and Caretta, is a vivacious and colorful festival that includes different entertainments like live music, dancing and gorgeous parade, made up of fabulously dressed people.
Calabar Carnival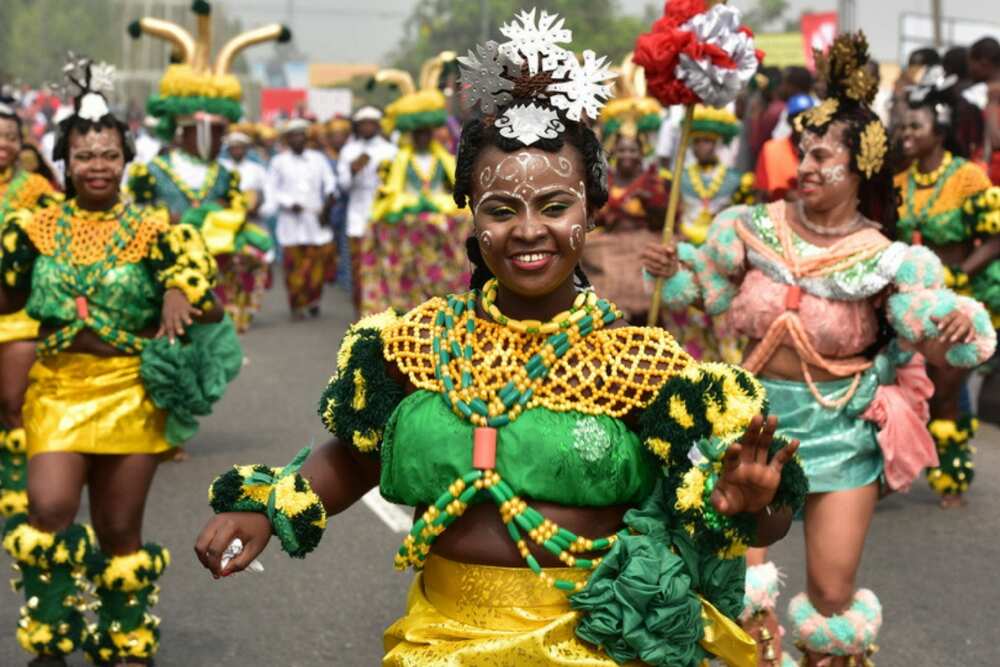 Calabar Carnival represents the traditional festival in Nigeria in the Cross River State. It is also considered to be the largest street festival in the whole of Africa. Calabar Carnival has the marvelous celebration processions, which no other festival is able to outperform.
This festival gathers people from all Nigeria and the world in the period from the 1st to the 31st of December. So, this fantastic event is waiting for you in December in 2019. The programme of the Calabar Carnival is always jam-packed and pompous, so you will never guess what exactly awaits you there. All you need to know for sure is that a lot of fun, music, and dancing is guaranteed for you.
Sango Festival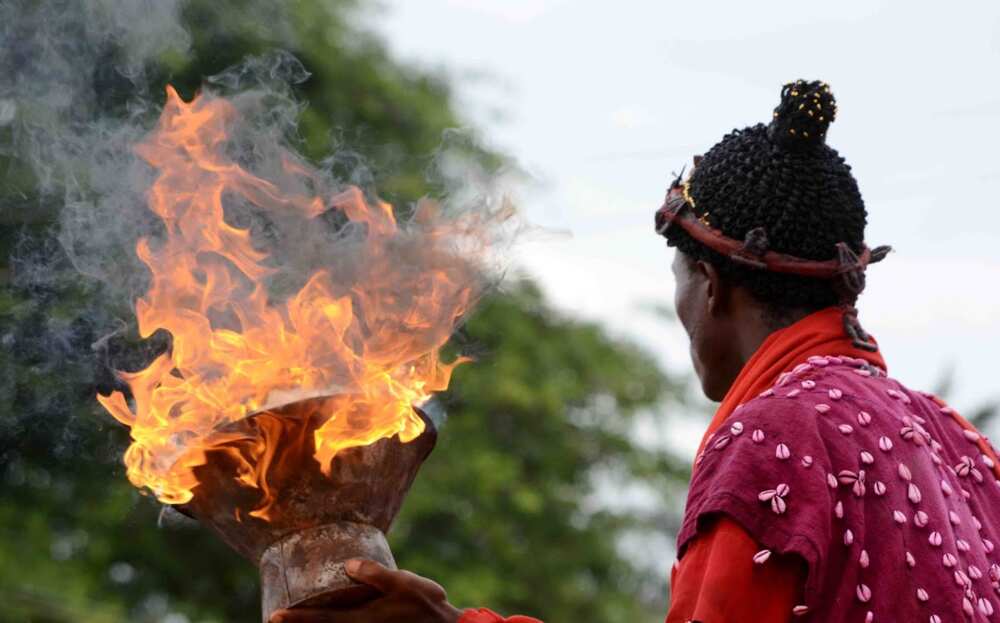 Sango Festival is an annual traditional festival in Nigeria, which takes place in the Oyo State. In 2019, it will be celebrated in August as usual. By the way, this festival is celebrated not only in Nigeria. Sango Festival is also a traditional event in many other countries around the world, where the god of thunder and fire is worshiped. In Oyo State, Yoruba population call this deity Sango, who is believed to be a hero and one of the kings in Oyo Empire. The celebration itself is held in the palace of Alaafin of Oyo.
Osun Festival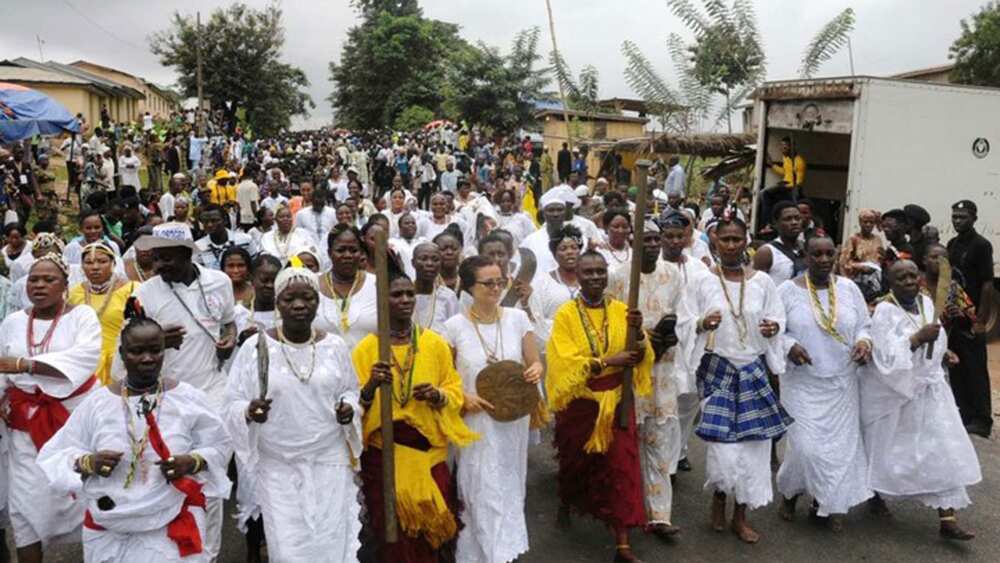 Osun-Osogbo festival is also one of the annual cultural festivals in Nigeria, which will celebrated in August, 2019. The celebration lasts two weeks and consists of several steps. For the population of Osogbo, this is the time when they unite and purify the city. During these two weeks, people reunite with each other and their ancestors, honoring their spirits and the sacred Osun-Osogbo forest. This deeply cultural event attracts a lot of tourists and observers to witness this beautiful festival.
Ojude Oba Festival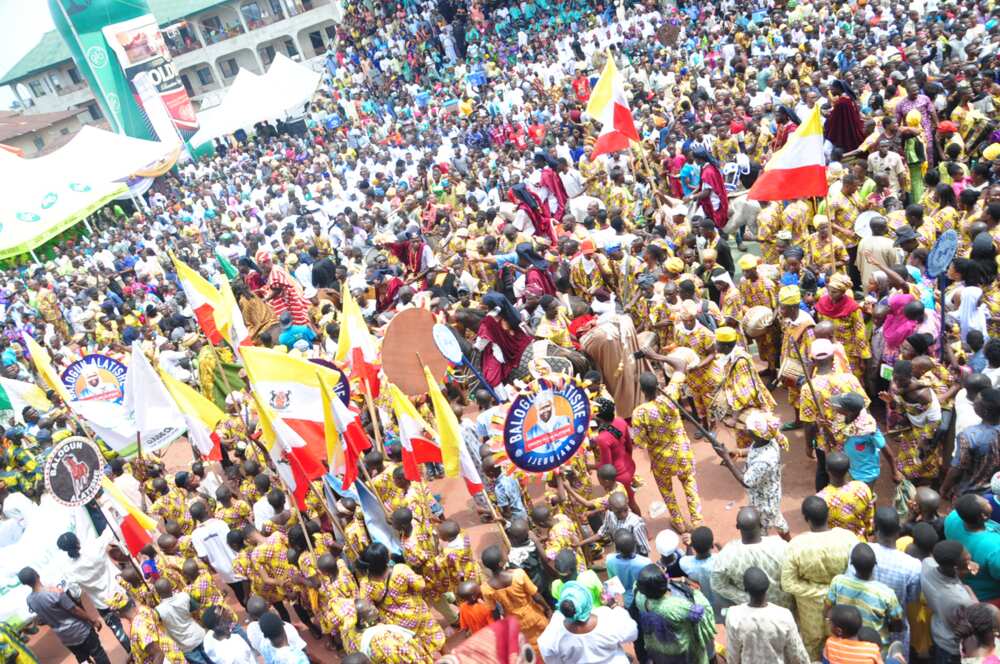 Ojude Oba Festival is another traditional festival in Nigeria of Yoruba origin, which is annually held on the third day after the Festival of Sacrifice, also knows as Eid al-Kabir. And it is known that Eid al-Kabir 2019 date is the 12th of August. The celebration takes place in Ijebu Ode, and it is attended by more the 250 thousand people from all Nigeria territory.
Ojude Oba Festival honors the spirits of ancestor-kings, namely king Awulaje of Ijebuland. Visiting this festival you will have an opportunity to witness a lot of fun, including traditional music and songs, ceremonies and many other fantastic performances.
Ofala Festival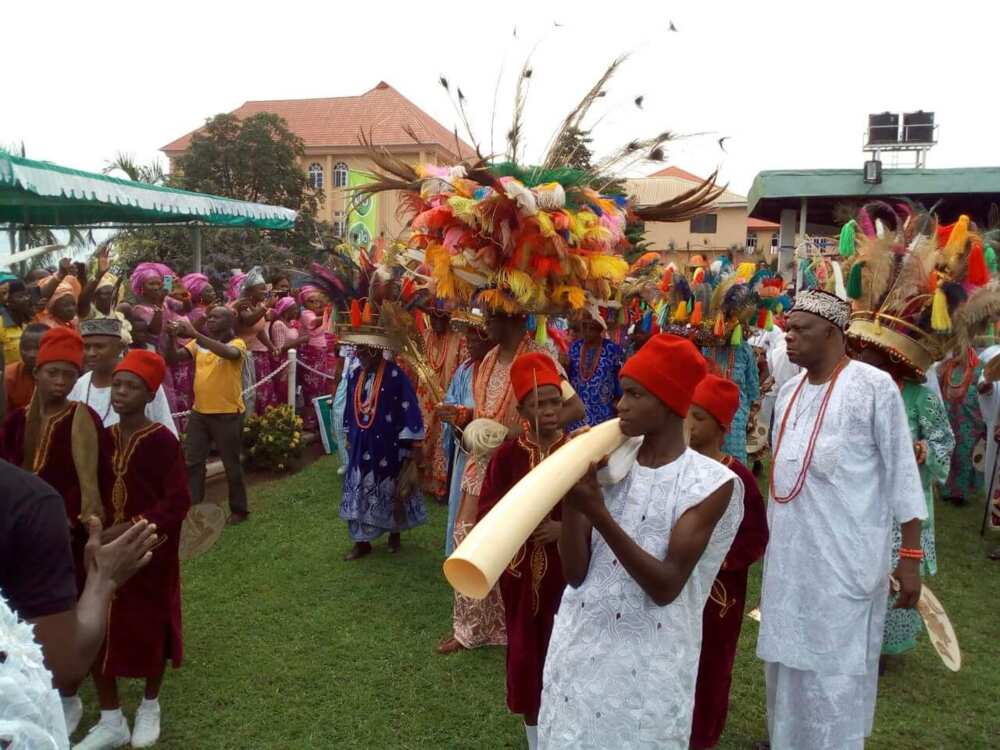 READ ALSO: Traditional food and dressing of Tiv people
Today, Ofala Festival is one of the festivals of Nigeria which is celebrated by Onitsha and Igbo population in the city of Nnewi in Anambra State and Ukpo from Dunukofia. Likely, in 2019, it will be celebrated in the end of December. So if you decide to attend this beautiful festival, you will get a chance to see the implementation of the old tradition followed be different performances, shows, and rituals. Also, you will be able to enjoy traditional music, songs, parades, and other art performances.
Argungu Fishing Festival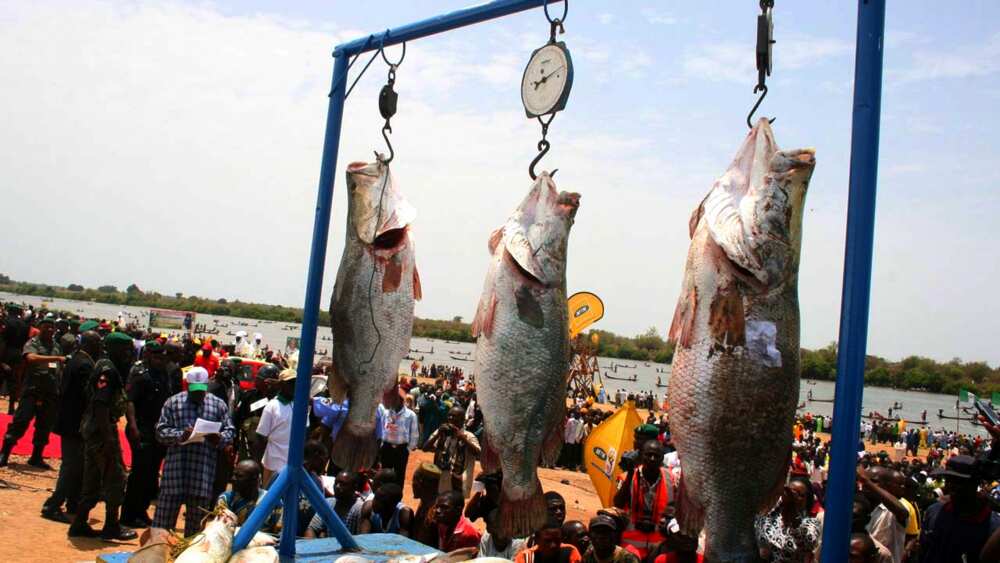 Argungu Festival is popular fishing festivals in Nigeria. It lasts for four days, and, in 2019, it will held in the end of February and beginning of March as usually, when the farming season ends. Annually, Argungu Fishing Festival, which is also called Argungu Dance Festival, takes place in Kebbi State.
The event itself is very dynamic and active. The idea of the festival is in the fishing itself and uniting people. The highlight of the programme is a contest, where the winner, who has caught the biggest fish, is able to obtain the money prize in the amount of 7,500 US dollars.
New Yam Festival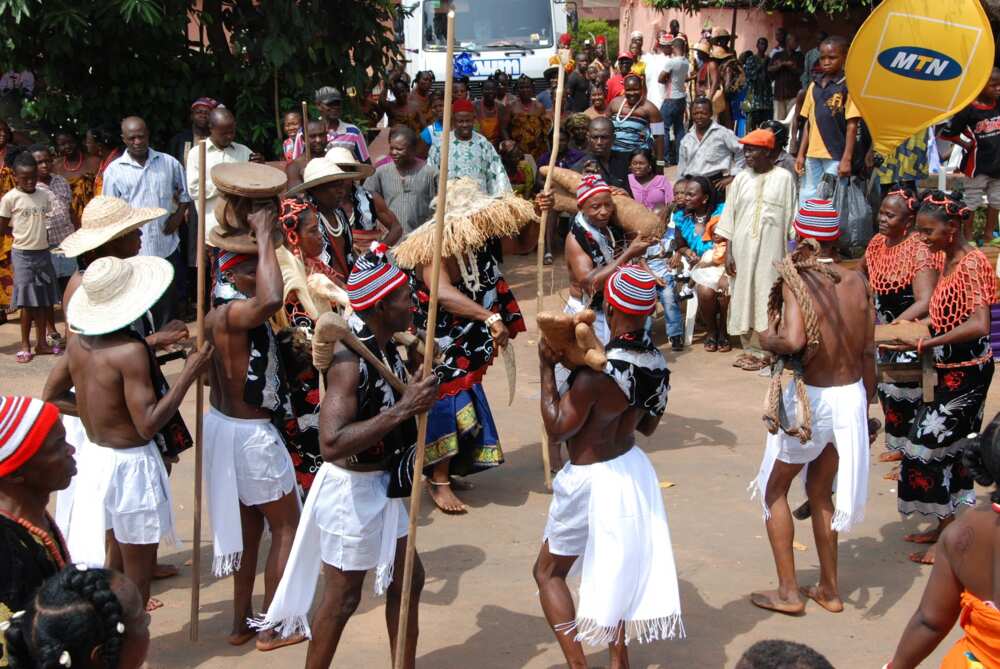 The New Yam festivals in Nigeria are taken for granted here, and no one can imagine its culture without this celebration. The New Yam Festival is one of the major festivals in Nigeria for the representatives of Igbo people. The celebration is held annually at the end of the rainy season at the start of August.
The New Yam Festival, also known as the Iwa-ji festival, is a cultural event that is meant to unite people in order to celebrate the end of the harvest season and the beginning of the new one, and honor gods for the future harvest to be abundant. During the celebration, one can witness beautiful ceremonies, traditional rituals, all of these accompanied by joy, music, songs, and dancing.
Nigerian film festivals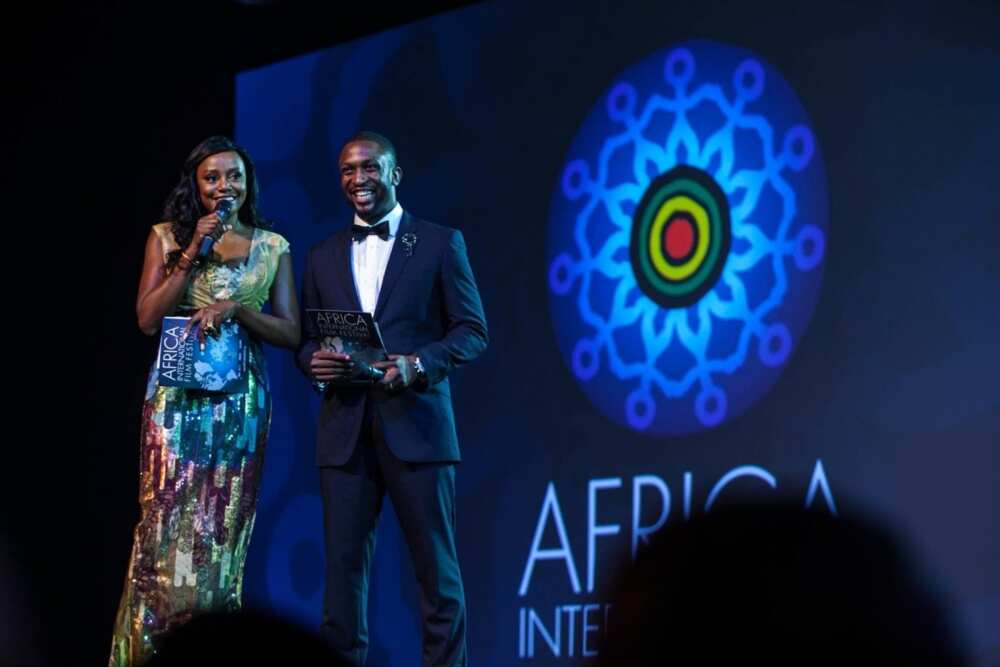 As movie art is an inevitable part of the culture, it would be a crime of us not to mention film festivals in Nigeria.
One of the most popular and respected film festivals is the Africa International Film Festival. It is annually held in different cities of Nigeria. The festival was established in 2010 by Chioma Ude. Usually, this event lasts for one week. The Africa International Film Festival presents several award ceremonies, giving various awards and prizes to the winners of different nominations, like for the best actor, film or screenplay.
Another annual film festival in Nigeria is the Eko International Film Festival. It was instituted in 2009 by Hope Obioma Opara. This festival encourages people to find inspiration and admiration in the native movie industry, and also it is interested in promoting tourism in Nigeria. Today, the Eko International Film Festival is traditionally held in Lagos on Victoria Island, and as well as Africa International Film Festival it lasts for one week. The official date of the ceremonies in 2019 is from 11th to 16th of March.
READ ALSO: Top ethnic groups in Benue State