Hugh Hefner's partners and wives
The "Playboy" magazine dates back to 1953. Hugh Hefner, the magazine's publisher had been interested in publishing since he was a student.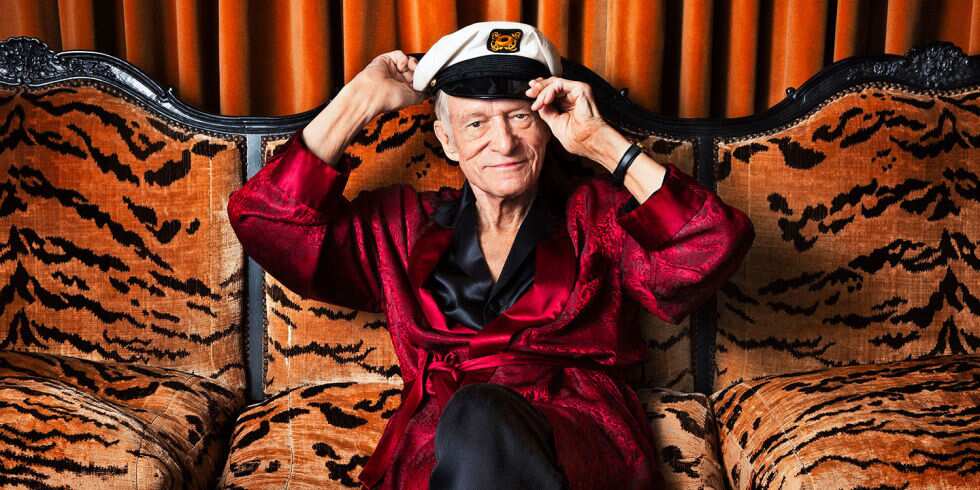 Hugh Hefner's Partners
As we already know who's Hugh Hefner and the kind of "job" he had, there are not many who may think that he could actually be romantic with women, but he did, not for a very long time though. Hugh was married 3 times, two of his last wives were models, much younger than he was and of course those who appeared on the cover of Hugh's magazine.
The list of Hugh Hefner's wives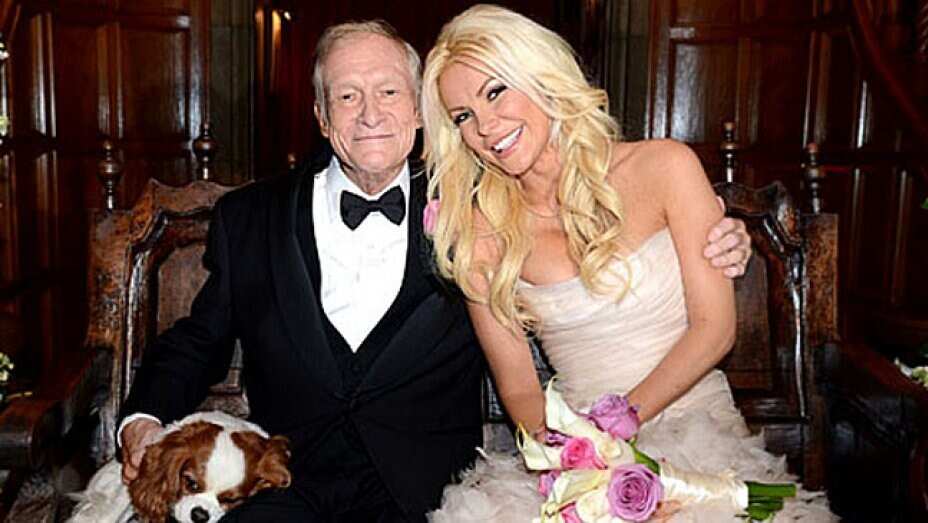 Crystal was the last Hugh's wife, 60 years younger than him. She announced that her marriage was encouraged with love and to prove that, the couple signed a marriage contract, due to which, in case of divorce, Crystal can't get even 1% of all the Hefner's capital.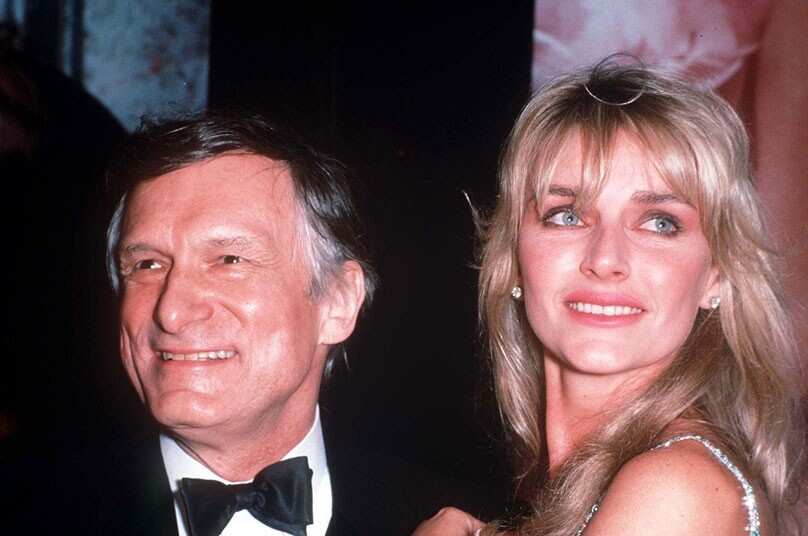 His second wife, model Kimberley Conrad. She's appeared on the cover of Playboy magazine and became a playmate of the year, and it was the first time when a playmate became Hugh's wife, not only a girlfriend. The couple spend 20 years together, they have 2 children, but unfortunately, their marriage ended.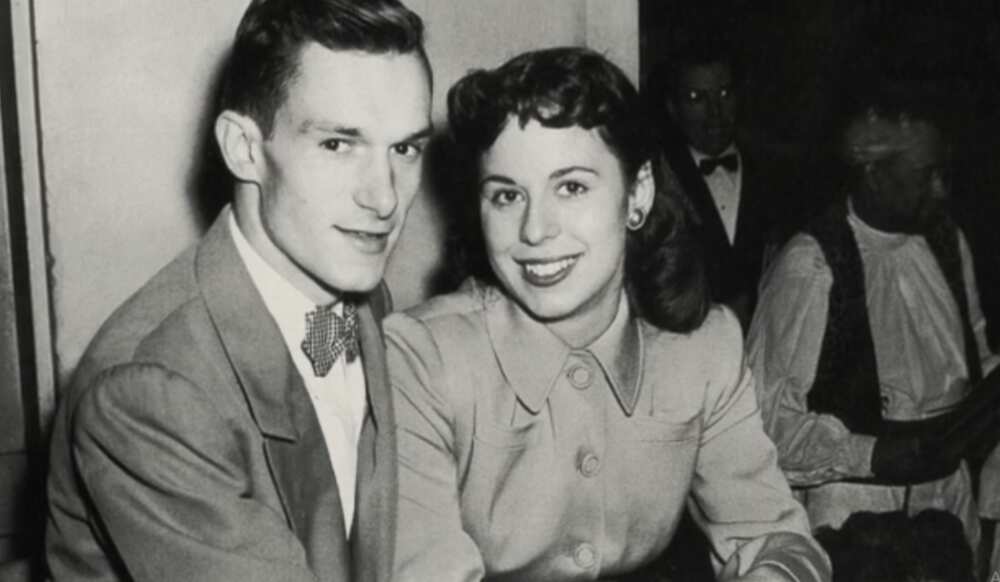 Milly Williams was the first wife for Hugh Hefner. That was exactly that time when everyone could call him romantic. They had a son and a daughter, who later lead the Playboy Corporation. Milly could be the one and only woman in Hugh's life, he was ready to spend the whole life with her. But soon, Hugh found out that she had an affair. Later, he claimed that he could never get over this situation.
So who's dated Hugh Hefner?
Apart from wives, Hugh also had many girlfriends. As we said before, he was a famous "connoisseur of female beauty". In one of his interviews, when he was asked about the number of his girlfriends, he answered that he did not even know how many dates he had, he supposed there was about one thousand of them.
The number of Hugh's crushes had never faded away and there was no reason for that, even at the age of 90, Hugh still was popular among young models and he never lost his interest in them.
Although Hugh Hefner could not remember the exact number of his girlfriends, there is a list of his 10 favorites "bunnies", the most famous Hefner's lovers.
Top 10 Hugh Hefner's girlfriends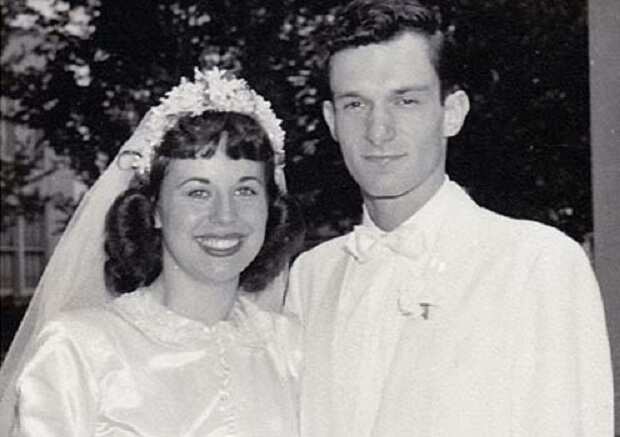 READ ALSO: Hugh Hefner is dead at age 91
She's taken the first place. Again. And this fact proves that this woman was really the love of Hugh Hefner's life. No more words needed. She is number one.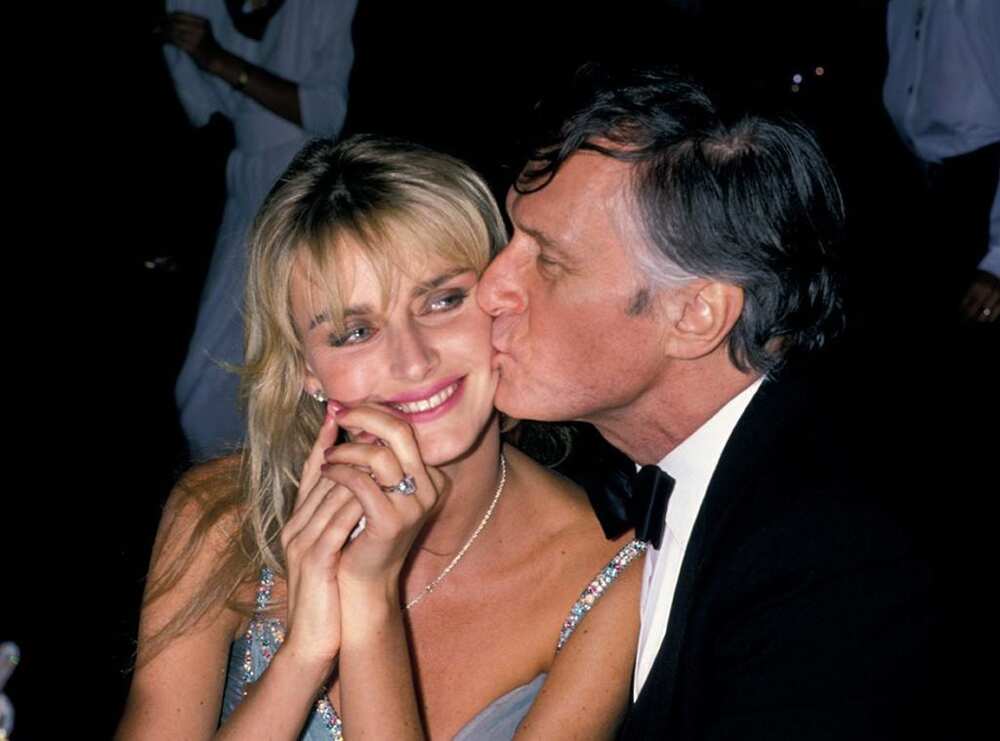 A wife again. A woman, Hugh Hefner has listened to! She was the one who could "force" Hugh to focus on her and family and forget about his whole house of girls, at least a little bit. His number of models noticeably decreased during his 20 years marriage to Kimberley Conrad.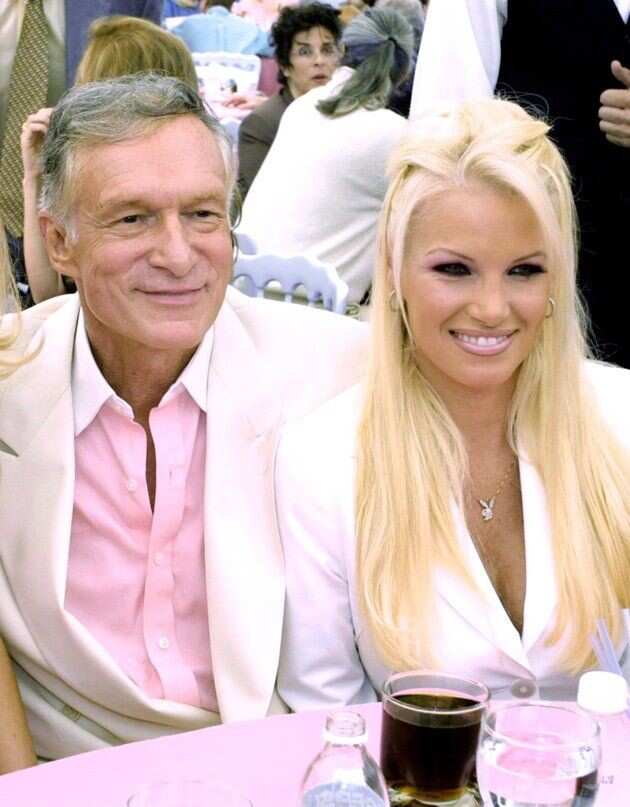 The first Playboy bunny, Hefner's girlfriend, Tina Jordan. Her appearance includes all the iconic features which were popular in the beginning of 2000s. She also became "girl of the year" in 2002 and is still considered a canonical Playboy Bunny.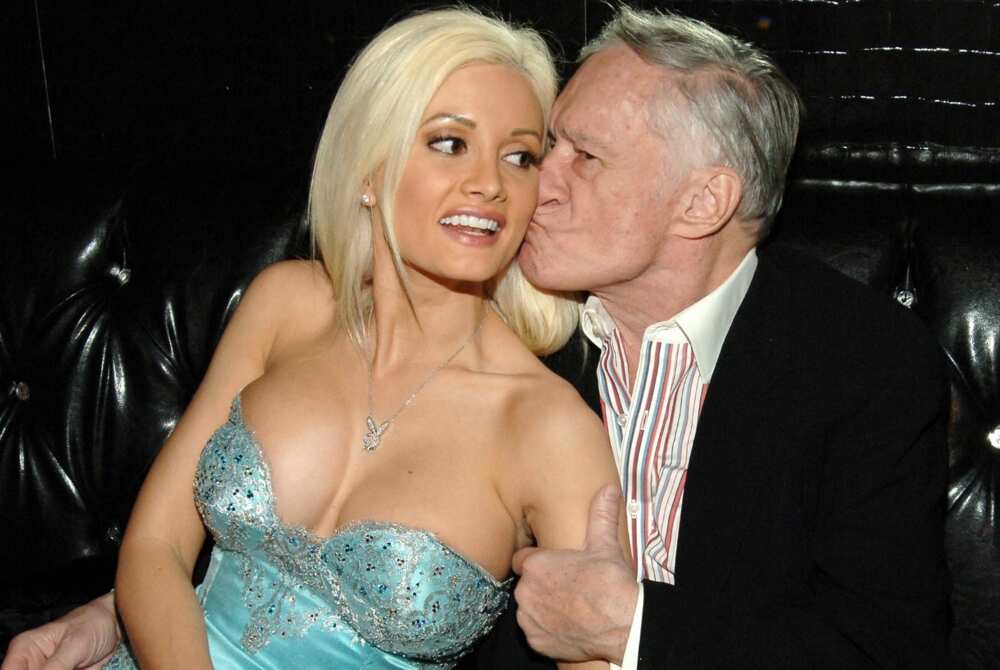 Holly Madison looks perfect for Playboy House in 2000s. She has long blond hair, appetizing forms and a pretty face. All those features created a path into Playboy life with Hugh Hefner. Though, Holly could not stand such lifestyle for too long and in 2008, she decided to leave the House. Later she published her own book, called 'Down the Rabbit Hole: Curious Adventures and Cautionary Tales of a Former Playboy Bunny'.
Bridget Marquardt was Hugh's girlfriend in 2002. Together, they appeared on TV-Show about the Playboy House. She left this "community" in 2009, became the media star with her own TV-Show.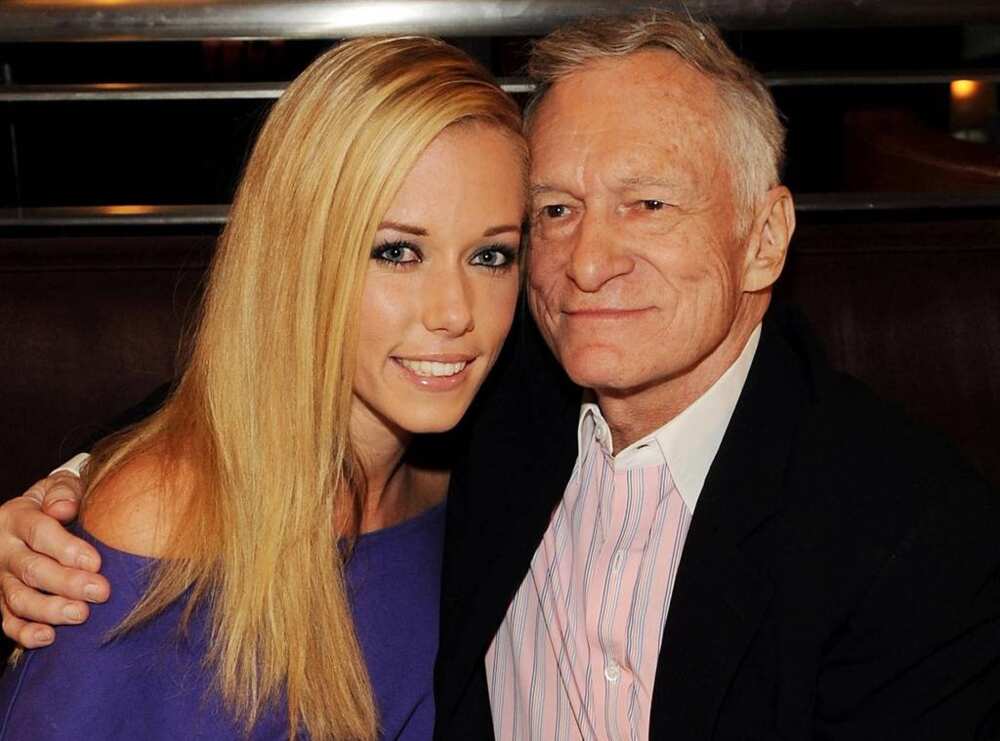 One more Playboy Bunny of 2000s. Kendra Wilkinson came to the Playboy House when she was only 18 years old. Hugh Hefner noticed her on his 78th birthday celebration. She had everything that Hugh liked in girls. Though she was lucky to get there, she had no desire to stay for a long time. Same as 2 previous girls, she left in 2009 and got married to football player Hank Baskett.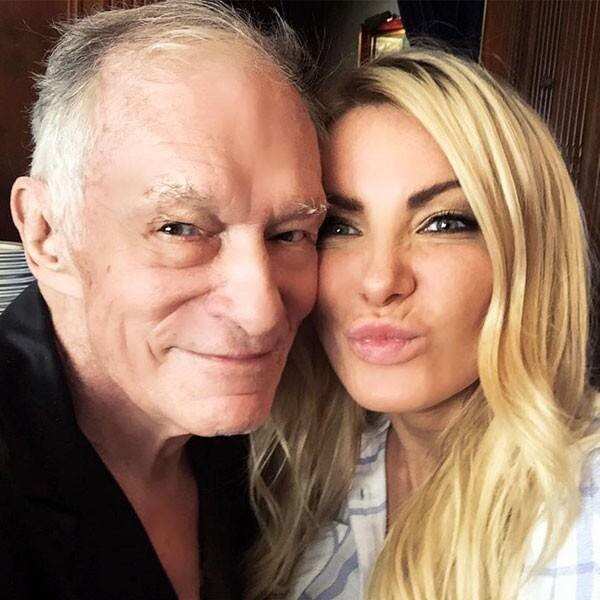 The third Hugh's wife becomes seventh Hugh's girlfriend. During the wedding, she said that her dream is to stay with her husband till the end. And that's exactly how it happened.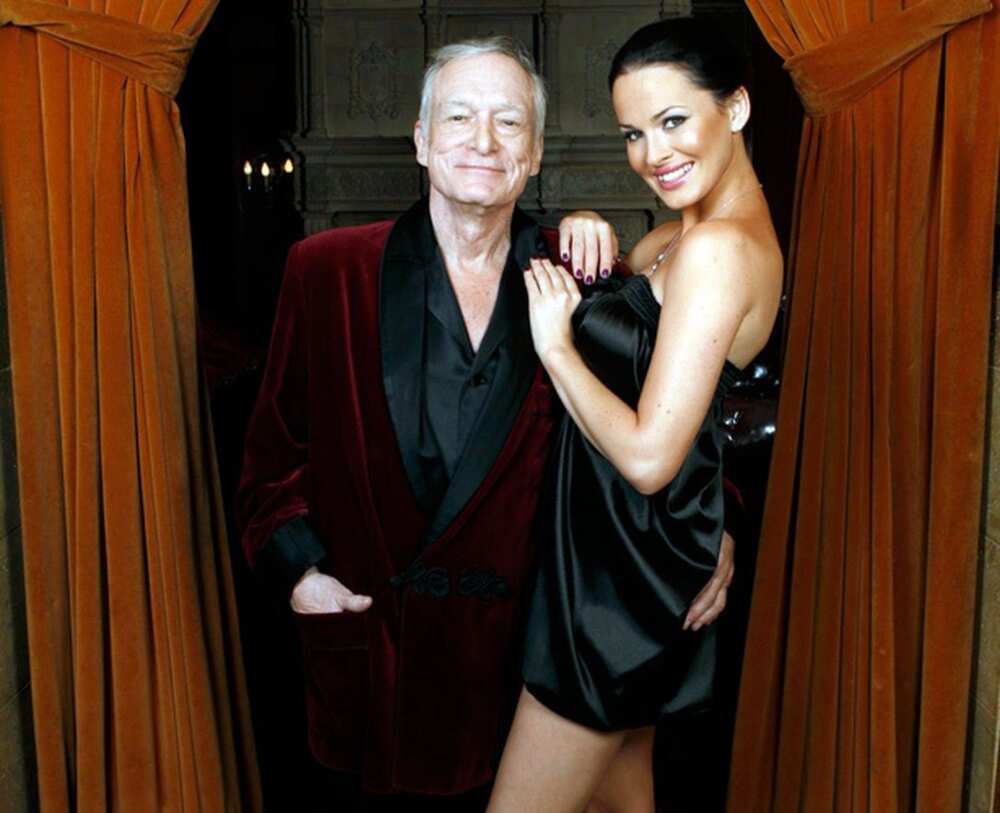 Having seen the cover of Ukrainian Playboy magazine, Hugh Hefner noticed Daria and invited her to the Playboy House to participate in the competition, where the prize was the cover of an American 55th Playboy. And she won. She left the House after Hugh Hefner and Crystal Harris announced their engagement, as she was the object of jealousy between Hugh and Crystal.
#9 and 10 Kristina and Karissa Shannon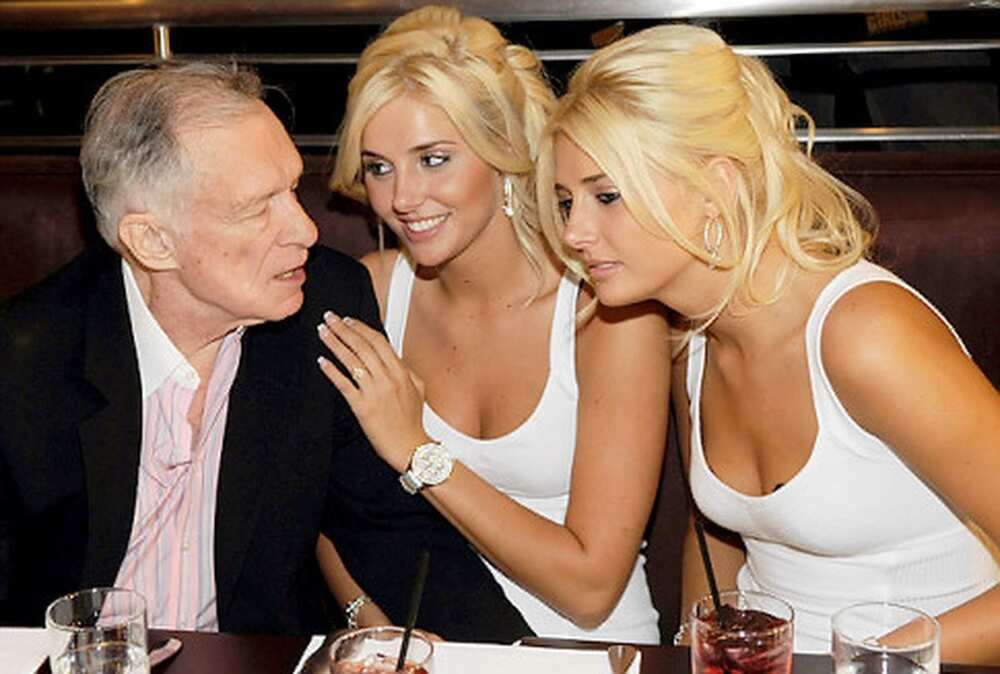 Perhaps, the brightest representatives of Playboy House, the twins Kristina and Karissa Shannon. They appeared in 2008 and since that time, the rate of the show has definitely increased. Two very beautiful young girls with perfect bodies and faces but completely different characters made this show demanded especially among US population. In 2012, one of the twins, Kristina, announced that she was in a relationship for a long time already and that's why she decided to leave the House.
Seems like Hugh Hefner always knew what a girl wants. His popularity never decreased and lots of young girls dreamed about becoming a part of Playboy Mansion someday. However, after his death, there will be only one woman by Hefner's side, and it's Merilyn Monroe. In 1992, Hugh Hefner bought a crypt next to Marilyn's for 75 thousand dollars. He claimed that he would lie next to Monroe forever. What a way to go.
READ ALSO: What attracts women to men?
Source: usmagazine.com
Source: Legit.ng