Hello, all movie lovers! What do you know about the famous director Okiki Afolayan? We have gathered for you interesting information about this person. If you want to know more, read Okiki Afolayan biography below.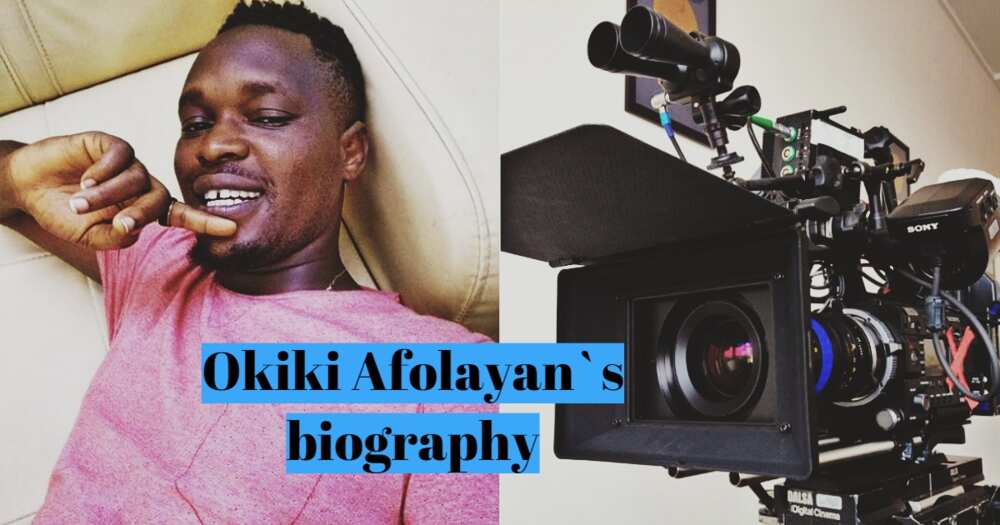 Biography of Okiki Afolayan in brief
Okiki Lawrence Afolayan is a famous and incredibly talented Nigerian director of Yoruba movies, film producer, and screenwriter. He has shot more than 150 films that every Nigerian knows. Okiki Afolayan received the award Director of the year for his contribution to cinema. He was deservedly recognized as the most influential director of the year.
READ ALSO: John Dumelo's biography
Young years and education
Okiki Afolayan was born on the 2nd of February, in state of Kwara. The childhood and youth of the future director were spent in Mushin part of Lagos state, in Nigeria. Okiki had his primary education at Local government primary school Shogunle Oshodi Lagos and secondary education at Anwarul Islam model college Agege Lagos.
Career in the movie industry
His career began in 1999 when he worked as manager of the under the tutorship of Mr. Olumide Adedayo. After gaining experience, Okiki started to direct. A lot of accolades and the first recognition he received after the release of his first film called Mr. Cola. If you have not watched it yet, then be sure to spend time watching this movie.
Okiki was in no hurry to make movies one by one. He did it slowly as if he had tasted the director profession.
To date, Okiki Afolayan is considered the busiest director in Nollywood.
READ ALSO: Tope Alabi's daughters: interesting facts to know
Okiki Afolayan's wife
Surely everyone knows this beautiful love story. Okiki Afolayan met his future wife on the set. Abimbola Ogunowo made an incredibly strong impression on him. He immediately saw in her not only a beautiful appearance but also the kindest person and a talented actress. At first, their communication did not go beyond business relationships, but love is unpredictable, and soon the couple began dating.
They finally came together in marriage on October 3, 2018. When you look at the wedding photos, you will see that the couple is very happy and does not stop to smile throughout the whole celebration.
The bride was dressed in an elegant white dress with accessories, and the groom was in a blue suit with a wine-coloured bow. We wish the newlywed happy and long years together.
Okiki Afolayan is undoubtedly worthy of all awards. His work shows that making films is his passion. After all, when you love something, you give all yourself to it. We hope to see many more movies of this incredible director.
READ ALSO: Who is Ini Edo's sister?