The observations over the impact of family structure and the well-being of children show that children living in full families, when their parents are in a registered marriage, consistently show better physical, emotional, and mental well-being. A complete family has the greatest chance of raising up a healthy child, who will create a strong, good family in the future. Parents are patterns for their offsprings, that is why today we are going to tell you about the effects of divorce on children.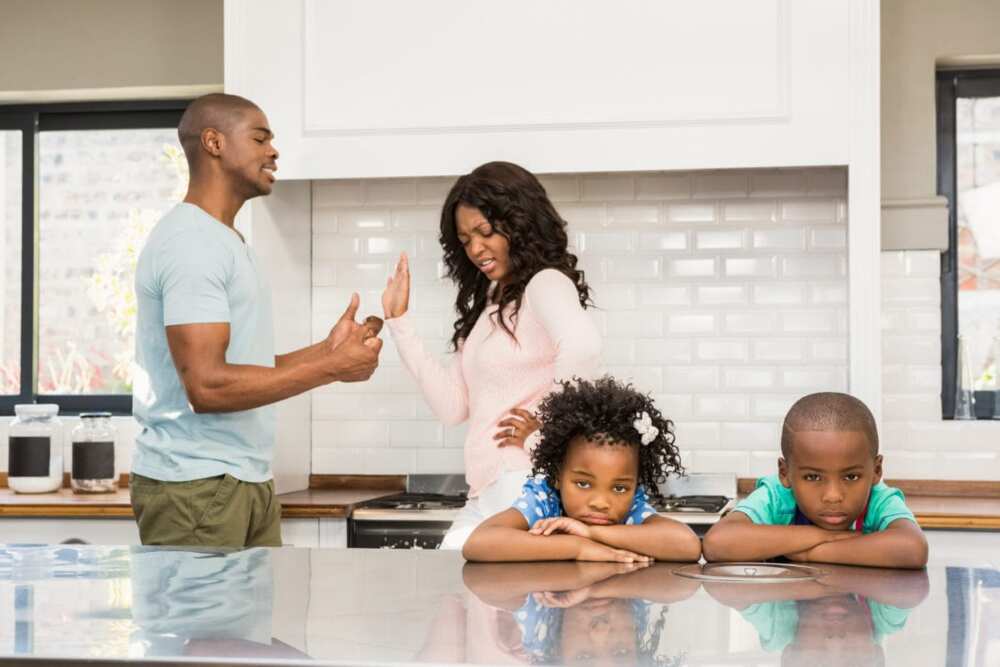 Photo: parenting.ng
Effects of divorce on children's mental health
Separation can cause severe stress even for an adult. This separation may affect a child's further personality development and the formation of his or her values in life. The main negative impacts of divorce on a child are:
insomnia and increased panic rate;
the emergence of various phobias;
decreased activity of cognitive processes or vice versa - increased hyperactivity;
increased aggression and anger;
anxiety and disturbance;
inability to control one's emotions;
violent outbursts;
depression.
Such symptoms can leave an incurable scar on the emotional state of a child of any age. All this leads to various diseases of the nervous system, such as neurosis. Moreover, the psychological problems influence the health of the whole organism.
Some children are so hurt by the unhealthy situation in the family that they create their own fictional world with illusions and fantasies, and with the help of it, they get away from all the problems of the real life. The divorce of parents through the eyes of a child does not look like a harrowing situation, and it seems that the child accepts this process and treats it calmly. As a result, parents do not take the mental and emotional state of their offspring seriously and miss a critical moment in their upbringing.
READ ALSO: Why did Pastor Chris divorce his wife Anita?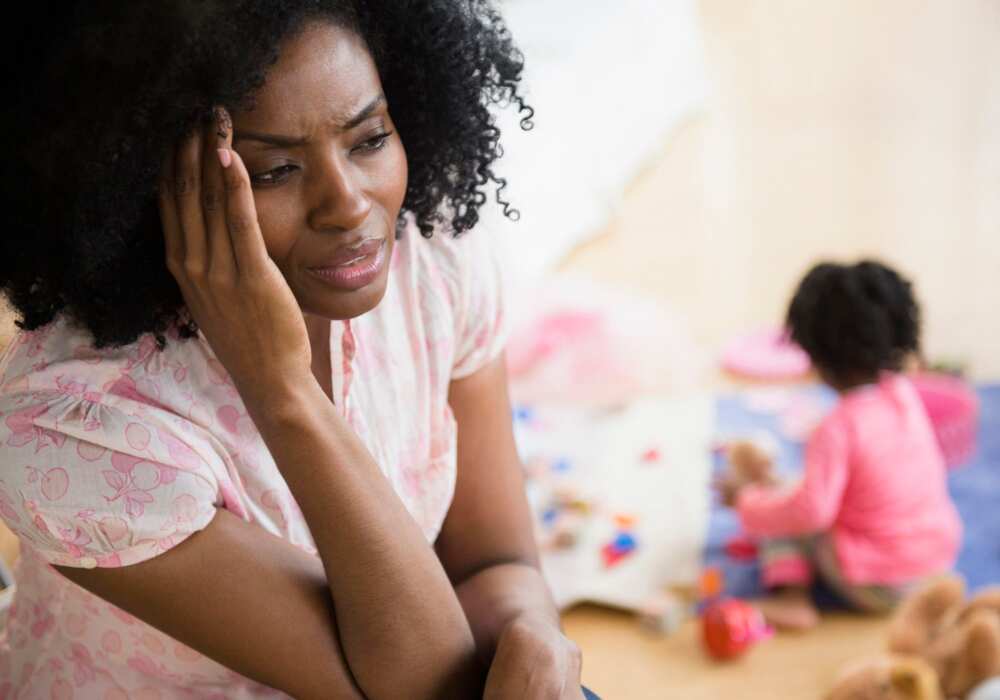 Photo: verywellmind.com
The situation is complicated by the circumstances when parents try to establish their personal lives in front of their children's eyes, introducing them to the "new" dad or mom. The attention that was once intended for the child is now directed towards a stranger. In this case, the kid especially acutely feels loneliness and uselessness. Such feelings stimulate further development of various complexes and self-doubts. Besides, many children feel ashamed and blame themselves of the divorce of their parents. Such feelings cause stress and lead to further problems in life. Among the feelings that children may experience consciously or subconsciously are:
loneliness;
uselessness;
blame;
desolation;
disappointment;
sadness;
grief;
detachment;
apathy.
Later, it will have a negative impact on the relationship of a person with the opposite gender. The family model will be distorted, and the formation of the right life values will also be affected. The parental divorce can influence the ability of a child to adapt to the social life and the child's ability to find a common language with peers and friends, particularly, when friends are erased in full families, and this fact is highlighted in the classroom or peer communication.
It leads to various conflict situations that can harm both the moral health and the physical state of the body. Moreover, it may affect children's insularity and even lead to a child's mental imbalance. Children of divorced parents have lower self-esteem and often become subjects for peer aggression. They are more likely to experience anxiety and depression, and their behavior during adolescence is changing and challenging. Moreover, sons and daughters of divorced parents begin physical relations earlier than other children.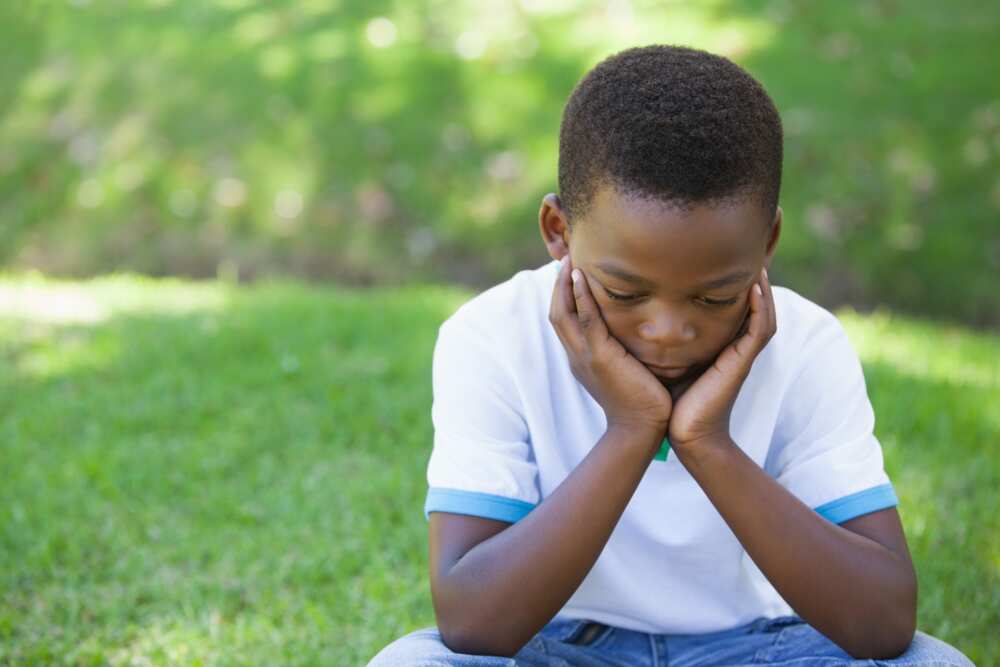 Photo: unitelive.org
READ ALSO: Divorce process in Nigeria
The effects of divorce on children's future relationships
It seems to many adult people that divorce and children are the notions that have nothing to do with each other. But it is not true.
According to American sociologists, girls whose father left the family before they turned five were eight (!) times more likely to become pregnant as a teenager than girls from ordinary families with two parents.
Children of divorced parents are less likely to consider the marriage as something permanent and less likely to view it as a lifelong commitment. Because of this point of view, the children of the children suffer too, and the situation from generation to generation becomes a vicious circle.
Children of divorced parents begin to have romantic relations earlier than other children. This impact of divorce on children is explained by the desire of every person to have an ordinary family. So, teenagers begin dating or even living together to fulfill this need. However, they have less confidence and satisfaction in a romantic relationship.
Many girls date to men older then they are to satisfy the desire to have a protector, a father who left the family, and many boys stay attached to the mother all their life because subconsciously they feel pity to her. Moreover, the girls who grew up without father are often subject to various dependencies, and ideal models of a happy family do not allow them to build up a strong relationship with good men. Such women often face problems of love addiction. They are ready to devote their lives to a person who absolutely does not deserve such a gift of fate.
READ ALSO: 10 causes of divorce in Nigeria
How divorce affects children
The influence of parents 'divorce on a child is ambiguous, and depends on the reasons for the parents' divorce, the relationship between them and the relationship of each of the parents with the child.
If a family breaks up and there are no apparent sharp conflicts between the parents (for example two adults are just tired from each other), the divorce may adversely affect the child's behavior and further successes in life. First of all, a divorce for a child is stress, which can lead to antisocial behavior, conflicts with one of the parents (or even both), and the desire to grow up faster in conditions of weakened parental control.
A number of studies have shown that divorce has a more significant influence on a child's behavior than the death of one of the parents. In addition to that, many researchers note that children who have experienced the separation of their parents do worse at school, get married earlier, and get divorced more quickly as a result of previously formed negative ideas about the family life. It usually happens because of economic problems, tensions between divorced parents and the very fact of living in an incomplete family.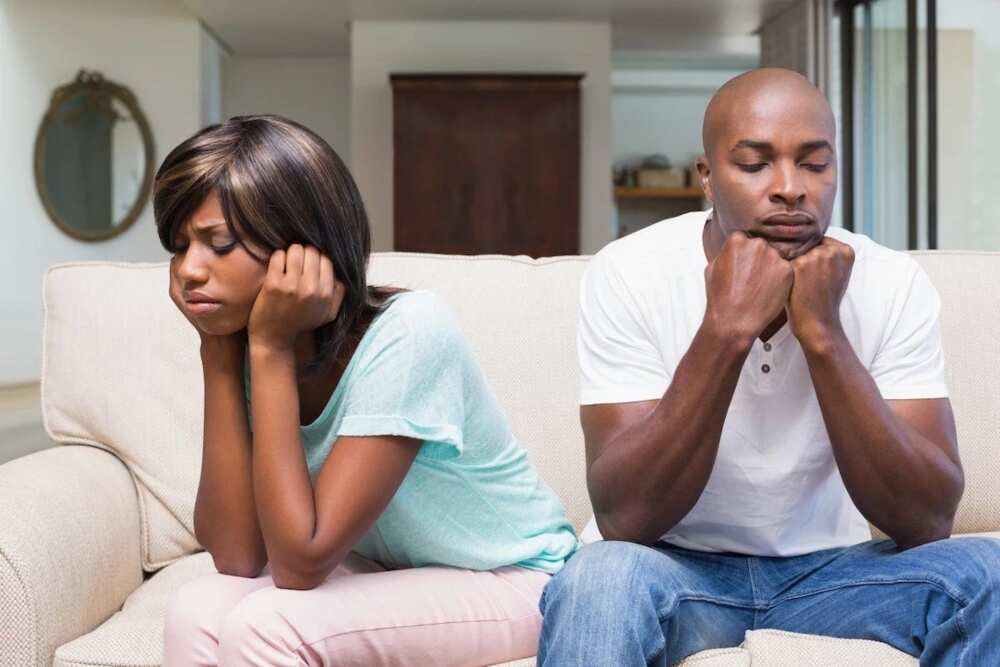 Photo: yen.com.gh
Both boys and girls the first time after a divorce may reveal the manifestation of positive emotions. And later boys tend to behave more aggressively, and girls are more likely to take the consequences of a divorce too close to their hearts, and it may influence their future family life.
Age of the child also matters. A teenager experiences more stress during a period of discord in the relationship of his or her parents. The constant quarrels and conflicts hurt him or her more, and the manifestations of discomfort and stress are more noticeable. Some teenagers even think about or try to shorten the term of their lives after the divorce of their parents. For little children, the most painful is the moment when one of the parents leaves home. Later a child calms down a bit, and if there no barriers for further communication with both parents, a child feels pretty well, but his or her imagery about the family will still be distorted.
The psychologist Mrs. J. Wallerstein investigated the influence of divorce on children. During 25 years she studied 131 children and their families and concluded that adults have no idea how harmful the divorce is for their children. The parents will never be able to fool their child and claim that they will stay friends. They will never manage to conceive the truth by avoiding open confrontation to shun hurting a child's feelings. She wrote:
"… the parent's anger at the time of the breakup is not what matters most. Unless there was violence or abuse or high conflict, a child has dim memories of what transpired during this supposedly critical period."
The children see a result of problems in the family, and it does not matter how hard you try to explain to a child reasons for your divorce, a child will never understand because he or she has no life experience yet. That is why the divorce for a child is always a stressful situation, and despite myths and efforts to facilitate the process, the child will suffer.
For children, there are always obvious long-term negative consequences from the divorce of their parents. As a rule, a child never reaches full rehabilitation, because some holidays or other events may at any time remind a person of the events that happened to him or her in the childhood. That is why it is necessary to exert maximum efforts for preserving the family and providing timely psychological and social support to families who are about to split up.
READ ALSO: Causes of divorce in marriage