Current facts about Nigeria you should know
Are you sure you know your country well? Or maybe you still have some gaps in its understanding? Do not miss a chance to know all the current facts about Nigeria in one post only! Thus, make yourself a cup of tea, sit comfortably and read attentively all about Nigeria now!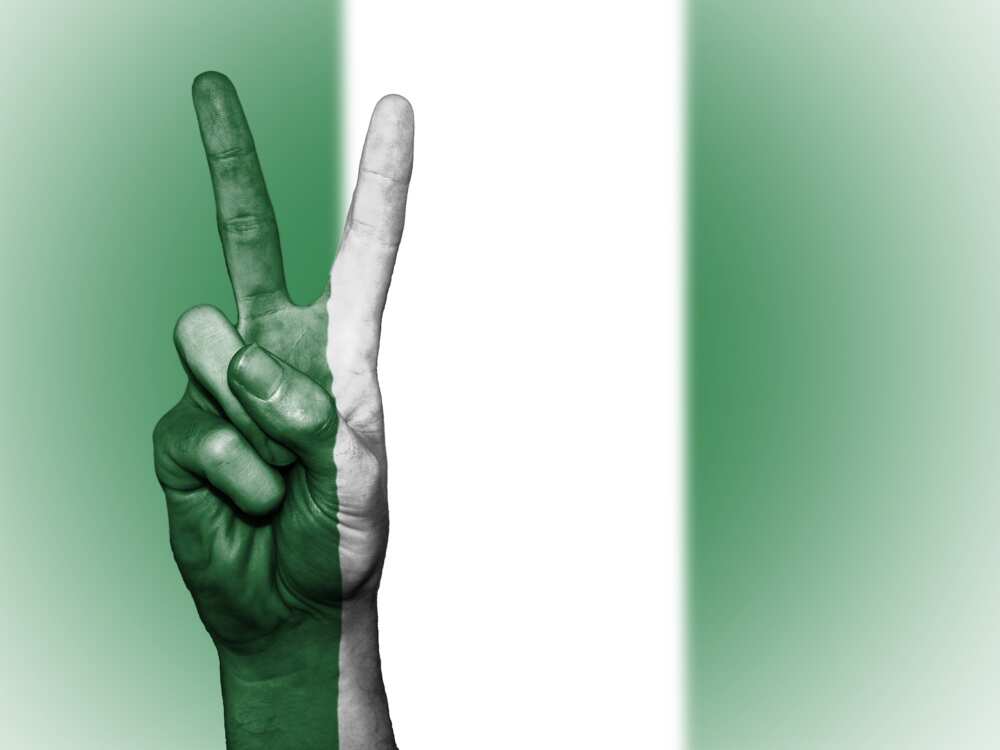 Photo: amadeusafricablog.com
All about Nigeria
Here you can find the necessary information and the answers to the most frequent questions:
1. What is the Nigeria population?
The country has the largest population with over 195 million people and one of the strongest economy on the continent. Nigeria is thought to take the seventh place among the most populated countries on the planet.
2. What are Nigeria land mass and location?
Nigeria land mass is 923,768 km².
3. What are Nigeria neighbouring countries?
Nigeria is known to have boundaries with Benin on the west, with Niger on the north, with Chad on the north-east, with Cameron on the east, and with the Guinean Gulf of the Atlantic Ocean on the southern part.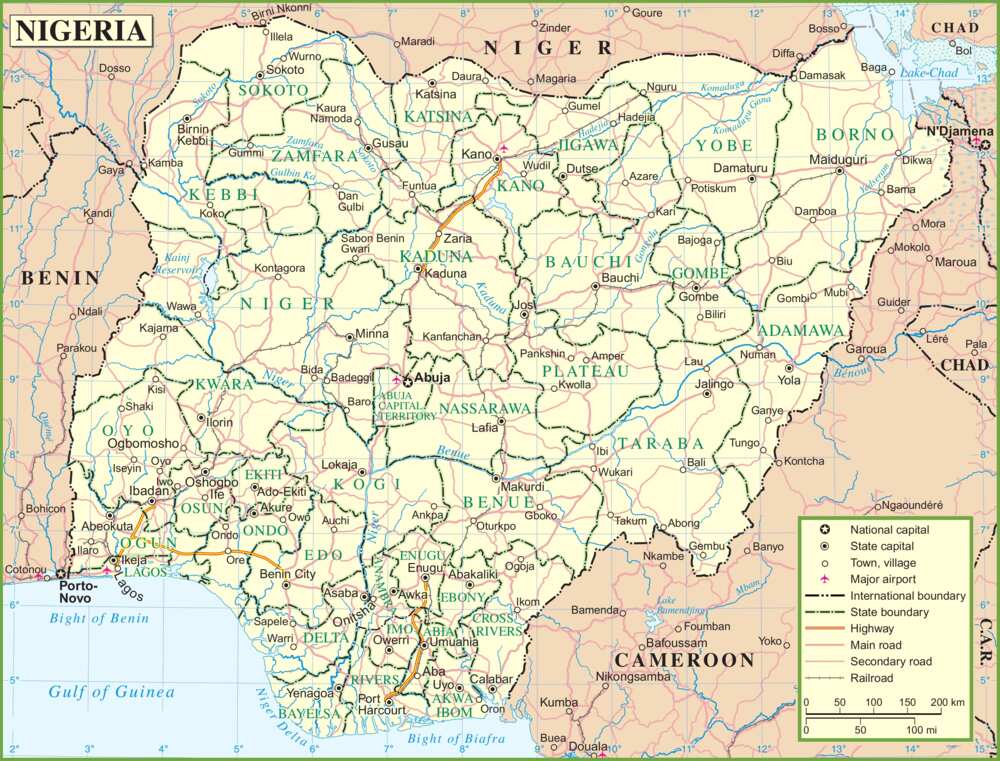 Photo: ontheworldmap.com
4. How many languages are spoken in Nigeria?
The official language of the country is English, but Nigeria is a country with many tribes with their own languages. In general, there are more than 520 languages spoken in the country. However, Hausa, Igbo, and Yoruba languages as the most widespread ones.
5. What is the capital of Nigeria? What is the most populated state in Nigeria?
Nigeria is divided into 36 states and one capital. The largest city is the former capital, Lagos, with an estimated 21 million people population as per 2016 according to worldpopulationreview.com. Other major towns are Kano and Ibadan, while the capital of Nigeria is the Abuja.
6. What is Nigeria per capita income?
Nigeria GDP per capita according to the IMF report as of October 2018 is $2,050.
7. Ethnic groups in Nigeria
Not every Nigerian citizen knows exactly how many ethnic groups are there in Nigeria. But it is not a problem for us! Just read further and discover with pleasure!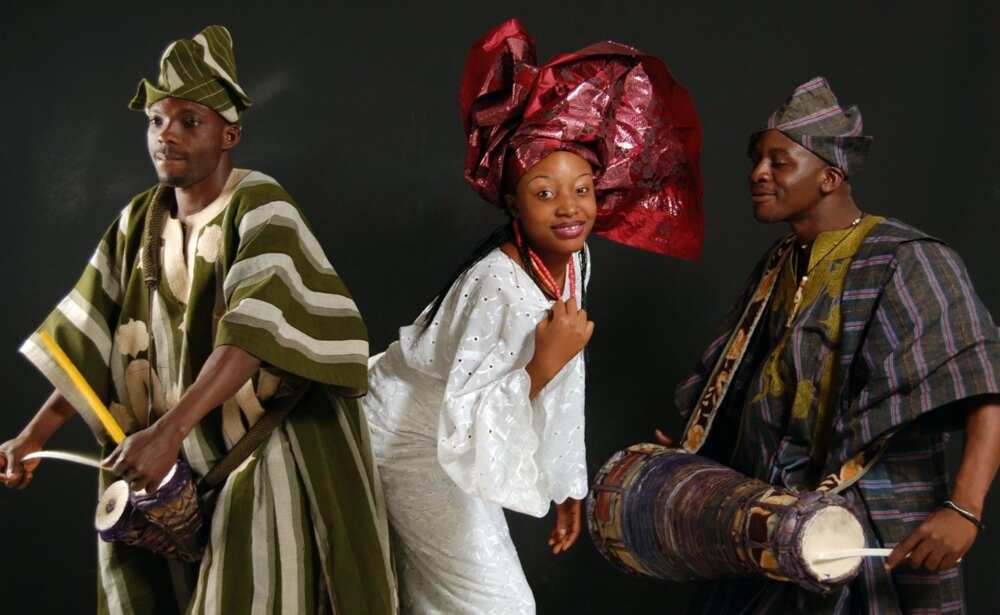 Photo: buzznigeria.com
READ ALSO: Major tribes in Nigeria and their states
Nigeria has more than 250 ethnic groups with their own languages and cultural characteristics.
80% of the population make up ten groups that are numerically dominant in individual states: the Hausa and Fulbe in the states of Sokoto, Kaduna, Bauchi, Yobe, Katsina, and Kano, the Canyons - in Borno, the Tiv - in Benue and Plateau, the Yoruba - in Oyo, Ogun, Ondo, Ekiti and Lagos, the Edo (Bini) - in Edo, the For (Igbo) - in Imo and Anambra, the Ibibio - in the Cross River and the Ijaw; Hausa, Yoruba, and Igbo make up about 60% of the population of Nigeria.
8. What about Nigeria resources?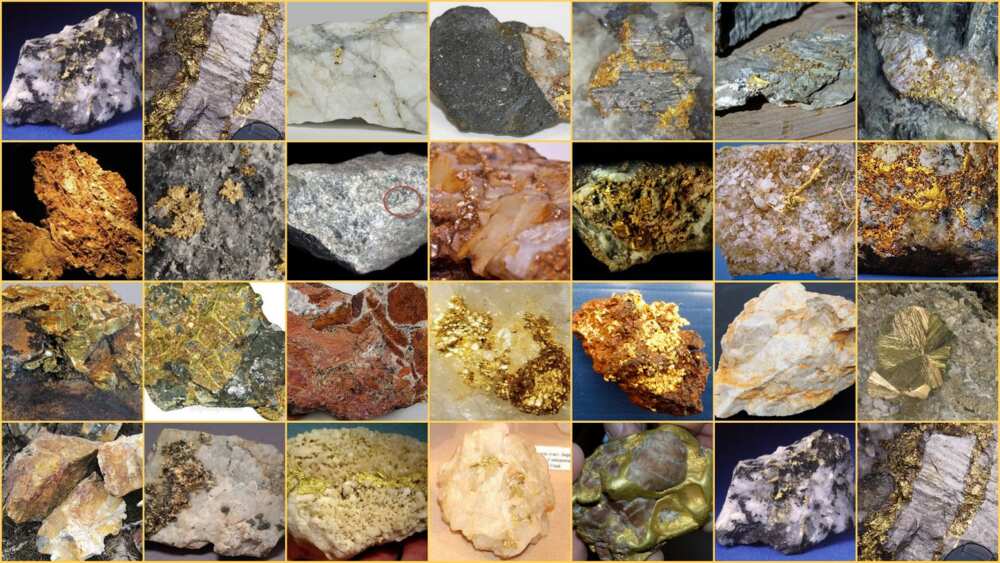 Photo: venturesafrica.com
Nigeria is a wealthy country which is full of natural resources. They can be divided into the main categories as follows:
Mineral resources. Nigeria lands are rich in bitumen, coal, oil and gas, gold, iron ore, lead and zinc, salt, tin, etc.
Agricultural resources. The essential agrarian resources are cocoa, coffee, cotton, groundnut, kola nut, oil palm, plantain, rubber, sugarcane, timber, etc.
READ ALSO: Mining in Nigeria: Overview of minerals
9. Who named the country Nigeria?
It was Flora Shaw, who then married and took the husband's surname Lugard, who named Nigeria so. She was a British journalist and an editor of the Times. See, now you know almost everything! However, that is not the last historical, fascinating fact about Nigeria. Read further!
READ ALSO: 10 Nigerian history facts you didn't know
More Nigerian history facts and dates
1914 – Formation of Nigeria under Governor Frederick Lugard.
1959 –  The new Nigerian currency was introduced.
October 1, 1960 –  Nigeria gained independence from Britain.
October 1, 1963 – Nigeria became a republic.
1965 –  Cocoa house in the city of Ibadan, Oyo state was once the tallest building in tropical Africa.
1975 – An air ticket to London was less than N100.
Till 1984, a travel visa was not required to travel to the United Kingdom.
Fun facts about Nigeria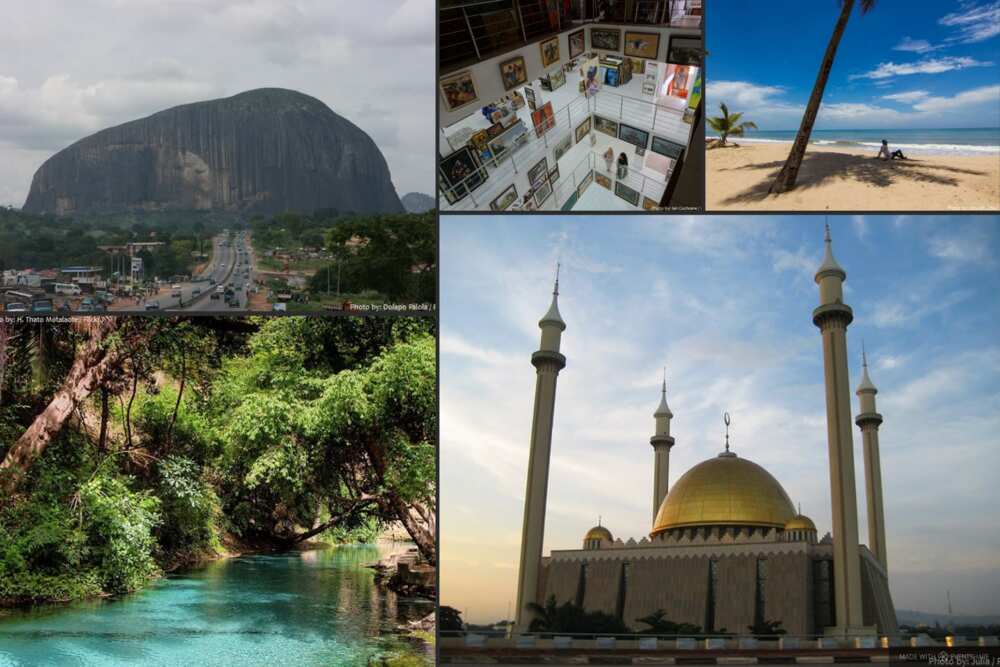 Despite all the necessary information about its area, population, resources, and ethnic groups, you may seek for something unusual, specific, and exciting. And we have found something for you! Just read!
The most famous and fascinating places in Nigeria:
Every person dreams about relaxing at Nigeria coastlines with their beautiful seashores and breathtaking stretches of golden sand around the country.
If you are in love with nature and wildlife, be sure to visit Yankari National Park in northeastern Nigeria, which covers the area of 2,244 square kilometers (866 square miles). It is much known for its several natural warm water springs, as well as a wide variety of flora and fauna.
You may also be embarrassed by the beauty of The Abuja National Mosque, which is the national mosque of Nigeria, a country with a substantial Muslim population.
The next place to see is the Nike Art Gallery in Lagos owned by Nike Davies-Okundaye. The gallery is said to be the largest in West Africa, which boasts a collection of about 8,000 different artworks from various Nigerian artists.
And last but not least for today is Zuma Rock, which rises 725 Meters (2,379 ft) above its surroundings. It is a giant monolith, an igneous intrusion composed of gabbro and granodiorite, which is sometimes called the "Gateway to Abuja from Suleja."
READ ALSO: Traditional dances in Nigeria and their meaning
Source: Legit.ng