Abubakar Bukola Saraki biography: age, education, family, net worth
Ex-Governor Bukola Saraki is one of the most popular politicians in Nigeria. The trained doctor of medicine and surgery went against all odds to build a successful career in politics. This Bukola Saraki biography provides more details about him.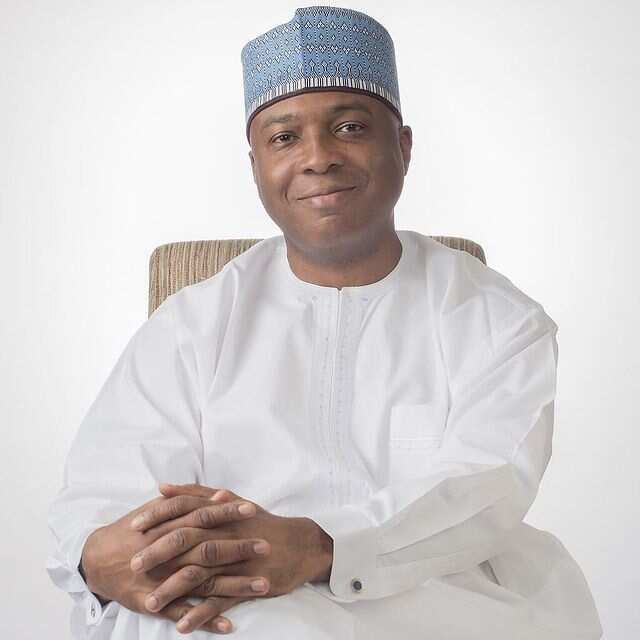 The ebullient politician has been in active politics for over 20 years. He has served as a Governor and has achieved a lot.
Bukola Saraki profile summary
Full name: Abubakar Bukola Saraki
Date of birth: December 19th, 1962
Zodiac sign: Sagittarius
Place of birth: London, United Kingdom
Gender: Male
Nationality: Nigerian
Ethnicity: Black
Occupation: Physician, politician
Political party: People's Democratic Party (PDP)
Education: London Hospital Medical College
Who is Bukola Saraki?
The former Governor was born on December 19th, 1962, in London, United Kingdom. He is the son to the former Senator Olusola Saraki.
His father was a member of the National Party of Nigeria (NPN) and was a senate leader in Nigeria's Second Republic between 1979 and 1983. Olusola died on November 14th, 2012, in Ikoyi, Lagos.
Bukola Saraki mother is Florence Morenike, and he also has a sister called Gbemisola Ruqayyah. His sister is an active politician who is also in the insurance business.
How old is Bukola Saraki?
Bukola Saraki age is 58 years as of 2020. He celebrates his birthday on December 19th every year.
Bukola Saraki education
Even though he was born in London, United Kingdom, the politician was raised in his home state called Kwara. He began schooling at Corona School, Victoria Island for his First School Leaving Certificate.
In 1973, he proceeded to King's College in Lagos State, from where he obtained his West Africa Senior School Certificate five years later.
After completing secondary school, he then joined Cheltenham College in the United Kingdom and studied there from 1978 to 1981 to obtain a College and High School certificate.
In 1982, Saraki Bukola joined London Hospital Medical College of the University of London to pursue a Bachelor of Medicine and Surgery. He graduated in 1987.
His career as a physician and politician
Being a holder of a Bachelor's degree in Medicine and Surgery, Saraki Bukola began working as a medical officer at Rush Green Hospital, Essex, in London. He worked there for a year before returning to Nigeria.
In 1990, he joined Societe Generale Bank (Nig) Ltd. He worked as a director at the bank for ten years before he decided to explore his luck in politics.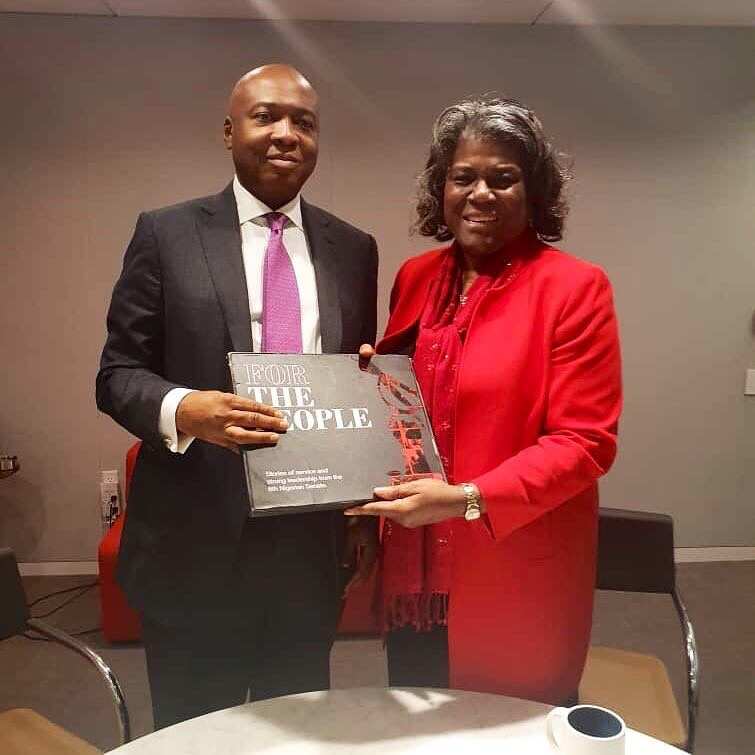 In 2000, Former President Olusegun Obasanjo appointed him as Special Assistant (SA) to the President on Budget. He was responsible for the formulation and implementation of several key economic policies for Nigeria.
As Governor of Kwara State
The politician has been a two-time Governor of Kwara State. He first vied for the seat in 2003 under the People's Democratic Party (PDP).
He won against the incumbent Muhammed Lawal of the now-defunct All Nigeria Peoples Party (ANPP). In 2007, he successfully defended his seat.
During his two-term tenure as the Governor, Bukola is remembered for his reforms in agriculture, health, education, finance and environment policy. One of his most outstanding achievements is the Shonga Farms programme.
The former Governor invited the displaced white settlers from Zimbabwe and offered them opportunities to farm. The Shonga Farms idea was later adopted by most states and became a thing in the entire country.
In 2007, Dr. Bukola became chairman of the Nigeria Governors' forum. During his time as the chairman, he established a reformed forum with a fully resourced secretariat. The secretariat had a technical and administrative division that was entirely focused on delivery.
As Senator of Kwara Central Senatorial District
In 2011, Saraki vied for the senatorial seat of the Kwara Central Senatorial District and won. He succeeded his sister Gbemisola Ruqayyah.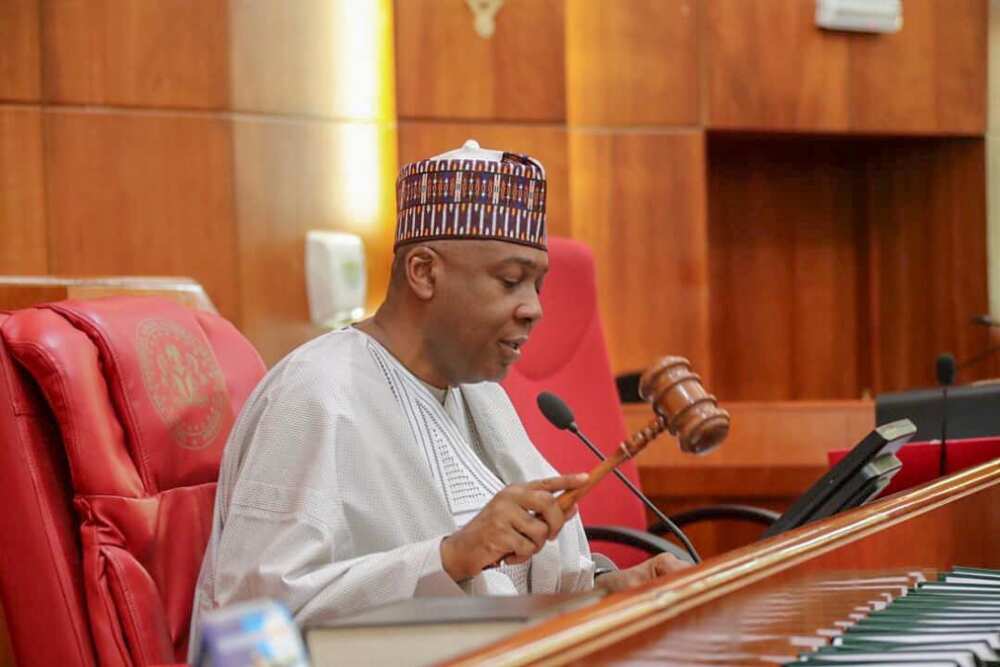 He was appointed the chairman of the Senate Committee on Environment and Ecology. He was also a member of the Senate Committee on Capital Market and Finance.
In the Senate, he paid much attention to making environmental laws more powerful and useful for local Nigerian communities. As a result of his relentless efforts, he was awarded the prestigious CON title (Commander of the Order of the Niger) in 2010 and Outstanding Leadership Award in 2017.
He was re-elected in 2015 and was elected unopposed as the President of the Senate. He served in the capacity from 2015 to 2019.
Awards and recognitions
As a top-performing politician, Bukola has received numerous awards and recognitions. Below are some of the awards he has bagged so far.
Governor of the Year, This Day Newspapers, in 2004
Best Governor of the Year in Agricultural Development, City People KSNG, for 2004/2005
Africa Club Award, Harvard Business School, in 2005
Best Governor in Africa, Kenneth Kaunda Foundation, in 2006
Man of the Year, Osun State Broadcast Corporation, in 2006
Grand Patron, Nigeria Referee Association, in 2007
Best Governor on Food Security, This Day Newspaper, in 2008
Life Fellowship, All Nigeria Confederation of Principals of Secondary Schools (ANCOPPS), in 2009
Outstanding Governor on Energy, Nigerian Compass Newspaper, in 2009
Emerging Tiger of Nigeria (Leadership Award), This Day Newspaper, in 2010
Award of Excellence, Chartered Accountants, in 2010
Award of Excellence, College of Medicine, University of Lagos, in 2012
Good Ambassador of North Central Zone, Radio Television, Theatre and Art Workers Union of Nigeria (RATTAWU), in 2014
Man of the 21st Century, National Association of Nigerian Students (NANS), in 2016
Outstanding Leadership Award, Governor of Kwara State, Abdulahmed Fatai, in 2017
Award of Excellent Leadership, Association of Maritime Journalist of Nigeria (AMCON), in 2018
Outstanding Politician of the Year, Sun Newspaper, in 2018
Politician of the Year, New Telegraph Award, in 2018
What is Bukola Saraki net worth 2020?
The father of four is undoubtedly one of the wealthiest politicians in Nigeria. He has worked as a medical officer, bank director, and politician, and he has made a killing out of his career. His net worth is reportedly $1 billion.
Who is Bukola Saraki wife?
Saraki is a happily married man, and his wife's name is Toyin Ojora-Saraki. She is a global health advocate, healthcare philanthropist and the Founder-President of Wellbeing Foundation Africa.
She was born on September 6th, 1964. The couple share four children, namely, Halimat Oluwatosin, Oluwaseni, Teniola, and Teniayo.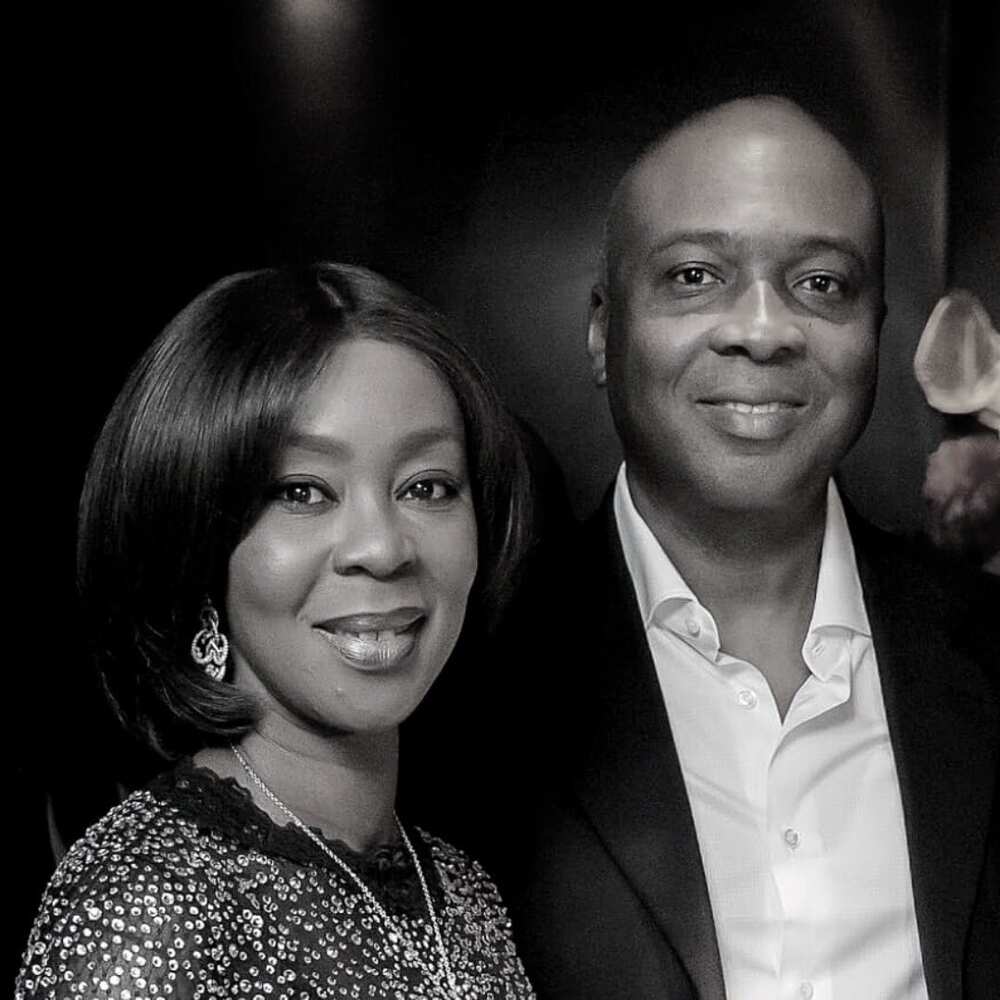 Bukola Saraki son, Oluwaseni, is a barrister by profession. He graduated from the Nigerian Law School, Lagos Campus. He is also a talented rapper who has performed in various events.
His last born daughters Teniola and Teniayo, are twins.
Controversies and corruptions allegations
The politician has had a fair share of controversies during his political career. Corruption allegations have faced him. Some of these scandals include:
The misappropriation of Kwara State funds scandal
It was alleged that the politician took advantage of his two-term tenure at the helm of Kwara State to acquire properties under his name. During his second term as the Governor, the EFCC received several petitions from various groups in Kwara State.
Most of the petitions were bordering on allegations of abuse of office, misappropriation of public funds and money laundering.
The Offa robbery investigation
In 2018, the former Senator of Kwara Central Senatorial District was caught on the wrong side of the law after it was alleged that he financed bank robbery in Offa. The robbers attacked six banks in the remote town of Offa in Kwara State and fired at a police station.
They killed nine police officers and passersby, including some pregnant women during the incident. Five of the robbers who were arrested alleged that they had been funded by the politician, which is why the police investigation summoned him. He was, however, cleared off all the allegations.
Paradise Papers
Paradise Papers was a major data leak of over thirteen million confidential files, most of which were related to the Bermuda law firm, Appleby. A group of media organizations collaborated to investigate the documents, coordinated by the International Consortium of Investigative Journalists.
It was revealed that the then-President of the Senate, Bukola Saraki, had a company registered in the offshore tax haven of the Cayman Islands. According to Nigeria's Premium Times, Saraki failed to list this company on his assets declaration when he became the Governor of Kwara State in 2003.
The Supreme Court of Nigeria, however, acquitted him of all charges. The court declared that all his asset declarations throughout his public life were accurate and correct.
Bukola Saraki social media handles
The politician has a vast social media presence with verified accounts on Facebook, Twitter and Instagram. He enjoys an incredible following on these platforms.
The former Governor of Kwara State Dr. Bukola Saraki is one of the most popular politicians in Nigeria who has achieved a lot. .
READ ALSO: Nyesom Wike's biography and career
Legit.ng also published an article on the biography of Rivers State Governor Nyesom Wike. Wike is a famous lawyer and a politician in Nigerian.
He is the sixth Governor of Rivers State and has held the post since the 2015 general elections in the country. In his stint in public service, so far, Nyesom Wike has achieved a lot, both in governorship and in previous posts.
Source: Legit