Lush, thick and long hair is a dream of many girls. You can use not only expensive products to achieve it but also quite affordable remedies prepared at home. In this article, we will tell you about home remedies for hair growth.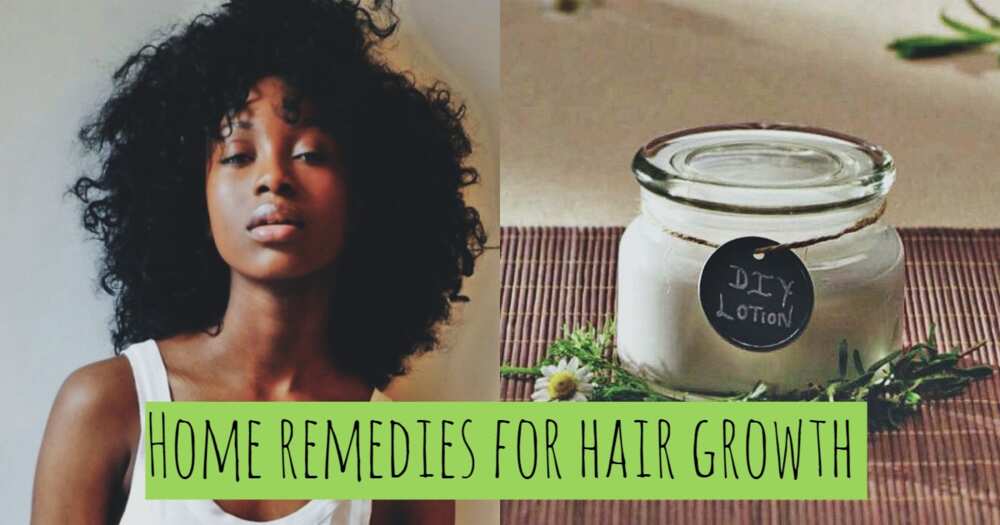 Home remedies for hair growth and thickness
Home remedies prepared according to popular folk recipes cannot only supplement products from the store but also completely replace them. The are advantages of homemade hair cosmetics:
Availability of ingredients. Most of the components can be found in your refrigerator or purchased at the nearest phаrmacy. Ingredients are inexpensive, and you can use them a lot of times.
The absolute freshness of the product. Masks, shampoos, and hair balms are not prepared for future use. They are mixed immediately before applying.
Efficiency. The hair will look healthier, acquire shine and elasticity after the first procedure. Brittleness and loss will stop after 2-3 weeks, and in another month hair growth will be noticeable.
Please note! Contrary to common misconception, natural products can provoke an attack of allergic rhinitis or urticaria. If you have a negative reaction to pollen, bee products and other components of traditional cosmetics you cannot use such cosmetic.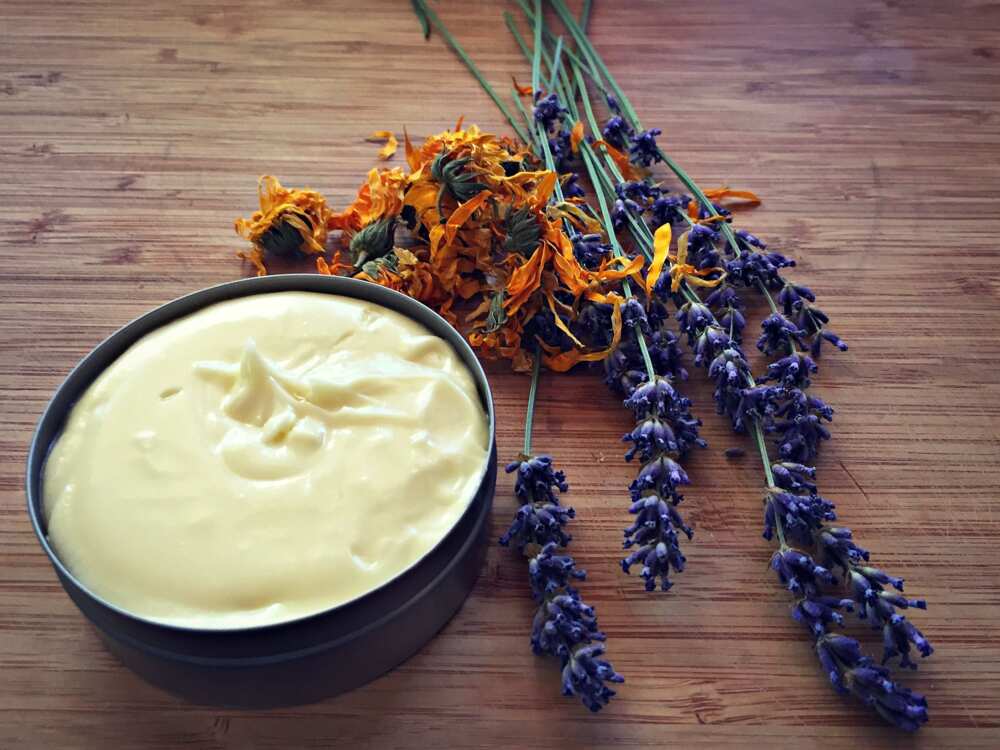 Picture: helloglow.co
READ ALSO: Tips and best products for transitioning from relaxed to natural hair
Home remedies for strengthening and growing hair are homemade shampoos, masks, wraps, balms, and medical lotions. They can be used both individually and in combination.
The ideal schedule to accelerate hair growth implies washing with a homemade shampoo 1-3 times a week.
You should do a nourishing, moisturizing or cleansing mask 1-2 times, after which the hair should be rinsed with herbal decoction or water with special additives.
It is useful to make herbal lotions that stimulate the activity of the hair follicles between masks and washing.
A massage with essential oils that regulate water-lipid balance and prevent dandruff is also useful. Homemade peeling consists of sea salt will help you to improve the growth of oily hair.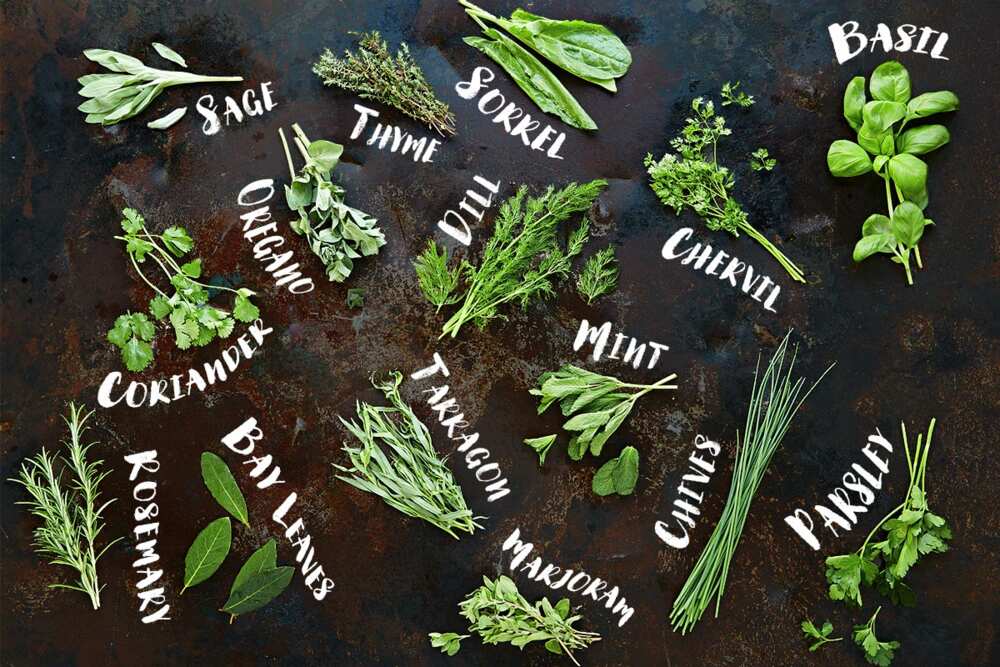 Photo: jamieoliver.com
Decoctions and infusions as effective home remedies for hair growth
Natural hair treatment also includes decoctions and infusions of medicinal herbs, which are widely used in the modern world. Preparing the infusion is effortless. You should only mix 2 tbsp of dry or fresh raw herbs and 2 cups of boiling water. Then the mixture is infused in a thermos or under a lid for at least half an hour, filtered and used to prepare rinses, masks, balms or lotions.
Decoctions are prepared in the same proportions, but after mixing, they are heated in a water bath for 5-7 minutes, not boiling. Hot liquid infuses under the cover, and then you should filter it.
Herbs are selected depending on the type of hair and skin:
Nettle, birch buds and leaves, sage, calendula, eucalyptus, rosemary, wormwood, oak, and willow bark are suitable for fatty strands.
Chamomile, lavender, coltsfoot, yarrow, lime blossom will help to stimulate the growth of dry strands.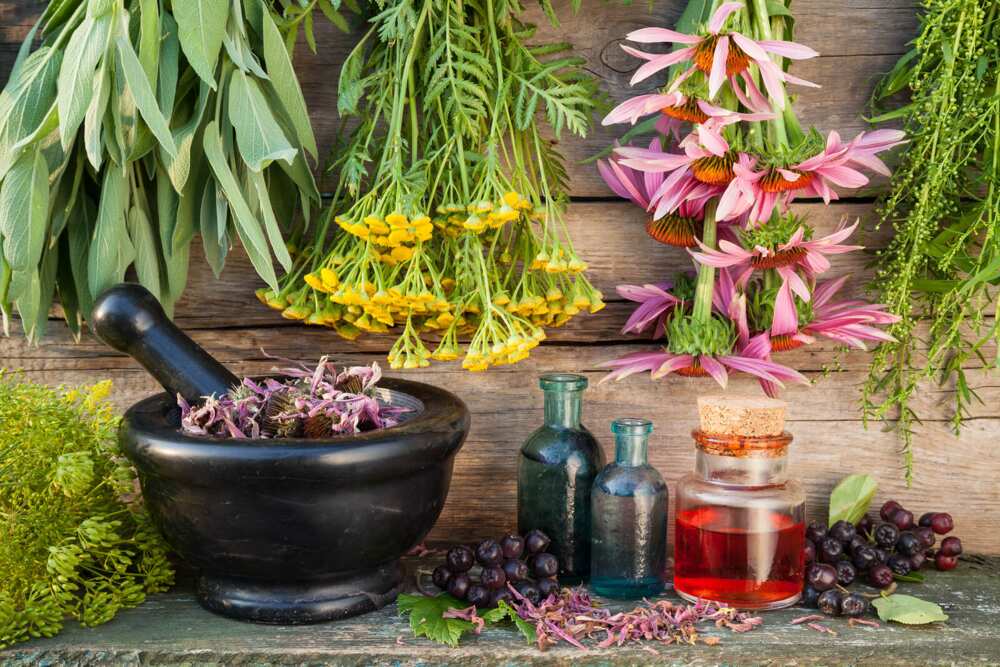 Source of photo: plantamed.ro
Essential oils as the best home remedies for hair growth
Oils are widely used to stimulate hair growth. If your hair skin is dry, you need to use basic variants derived from the pits and seeds of various plants such as soybean, olive, burdock, almond, macadamia, argan, coconut, and carite.
These products can be used in pure form, mixed, or included into masks and wraps along with other components. Essential oils are best combined with eggs, herbal extracts, yogurt.
Essential oils are widely used to stimulate the hair follicles. Natural esters of lavender, eucalyptus, cedar, rosemary, geranium, chamomile, sandalwood, lemon, grapefruit, sweet orange will help to improve the growth of strands, prevent fragility and delamination. Essential oils are added to masks and rinse water. They can be used in mixtures. 5-10 drops are enough for one procedure.
Essential oils are useful for wraps and massage. In a separate container mix 1-2 tbsp of soybean or almond oil, then add 3 drops of lemon, orange and cedar oil. The mixture is carefully rubbed into the roots. You do not need to wash this mixture off.
Warm wraps will help to strengthen hair growth, to return the natural shine and bright color. You should mix soybean, almond, burdock, and coconut oils in a separate container in equal parts. The mixture is heated in a water bath and applied over the strands using a flat synthetic brush. The remains are carefully rubbed into the hair roots.
The head should be massaged until it feels pleasantly warm. The hair must be covered with a plastic shower cap and wrapped with a towel for half an hour. Wash off the mask with warm water and baby shampoo. This wrap is done once a week for 2 months.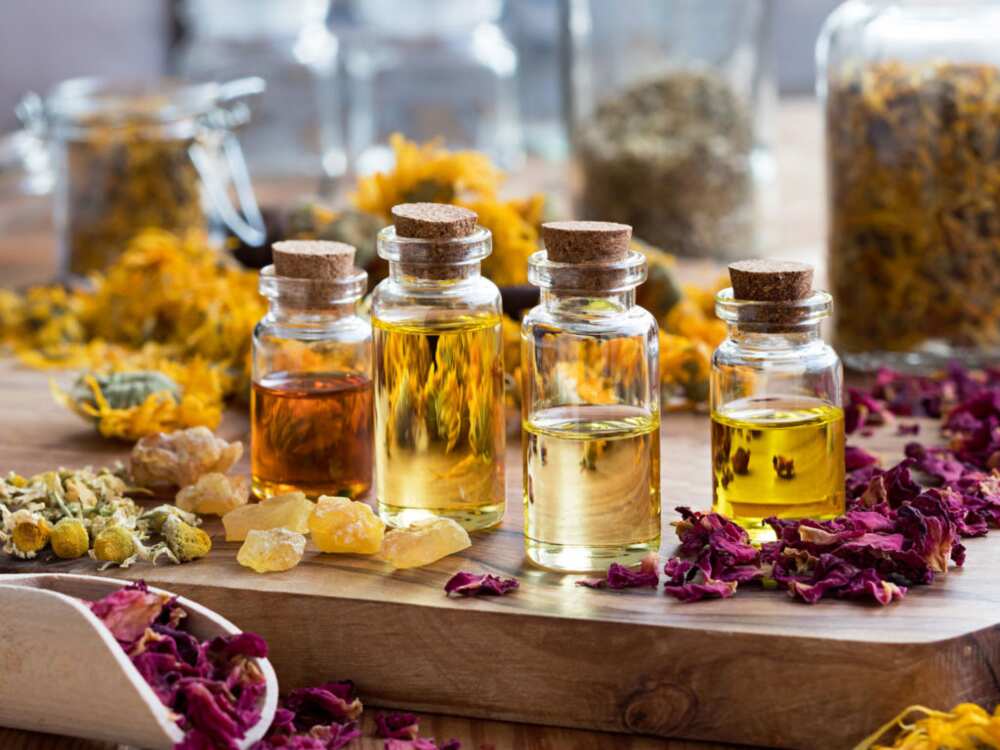 Picture: drweil.com
How to grow hair faster
Go to the solution of the problem in a complex:
Diversify your nutrition. You should eat fresh and natural products: more vegetables, fruits, cereal porridge. Then the body will receive from food all the vitamins necessary for hair growth.
Lead a healthy lifestyle. You should avoid smoking and alcohol, which slow down the metabolism and undermine health from the inside. Remember about the sport! It speeds up the metabolic processes and helps the body to cleanse itself.
Properly care for your hair. Do not ask how to accelerate the growth of hair at home, if a couple of weeks before that you did a perm or dry hair with hydrogen peroxide. Regular drying and styling will hurt your hair.
Use popular recipes for hair growth. Of course, there are many ready-made cosmetics for hair care. But the most affordable ones are usually not effective, and effective ones are expensive. If you do not want to throw money away, use proven remedies from simple components.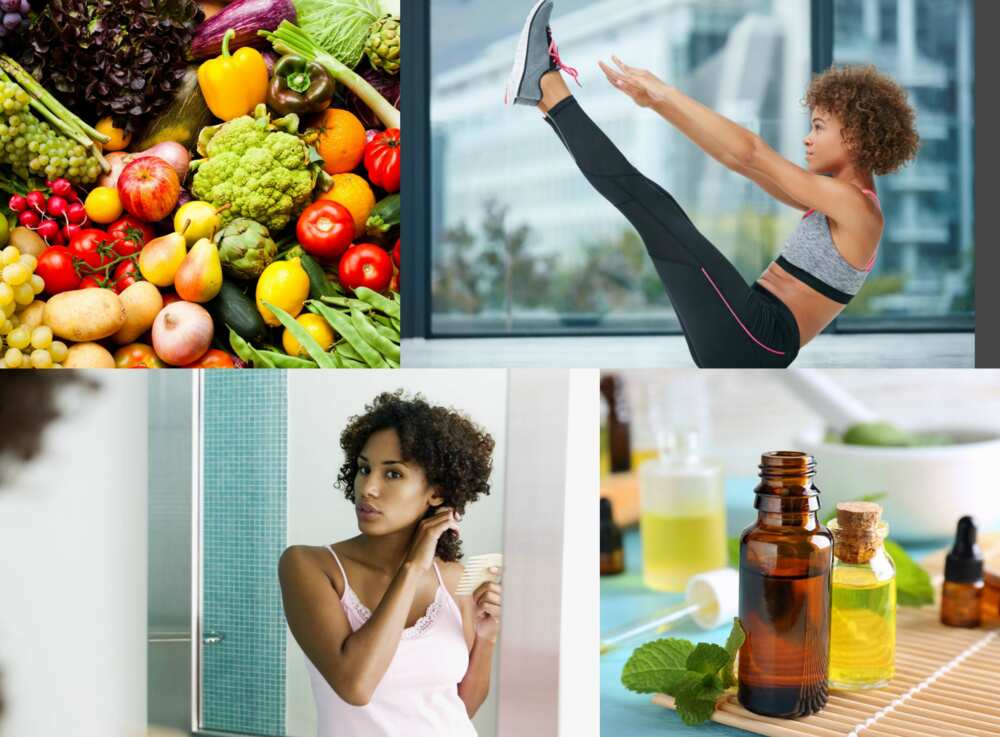 Hair masks
Next folk remedies for hair growth will help to wake up hair follicles, to accelerate growth, and prevent brittleness.
For dry hair, you need to do masks with whole eggs or just yolks, honey, gelatin, berry, vegetable and fruit juices.
Low-fat dairy products, rye bread, beaten egg white, fruit vinegar, blue or green clay, the mustard powder will help to strengthen fatty strands.
Do such a mask 1-2 times a week in courses for 2-3 months.
It is advisable to alternate healthy mixtures. It will help enhance the effect. The remedy is applied for 30-40 minutes and washed off with warm water and a mild shampoo.
You need to use natural home remedies for hair growth, which consist of eggs or neutral products without sulfates, dyes, harsh fragrances. You can buy these shampoos at the phаrmacy.
Mask with aloe will be the best decision for oily hair. This plant not only stimulates the hair follicles but also heals the skin, relieves irritation, and heals cuts. Strands become stronger and more elastic with regular use. 3-4 sheets of aloe are placed in the refrigerator for 1-2 days. Then they are passed through a blender. The juice is squeezed in gauze and mixed with 1 tbsp of diluted alcohol. The mixture is thoroughly rubbed into the roots after washing the hair. Head should be wrapped with a towel for 30-40 minutes. The mask is to be washed off with warm water and then rinsed with herbal decoction.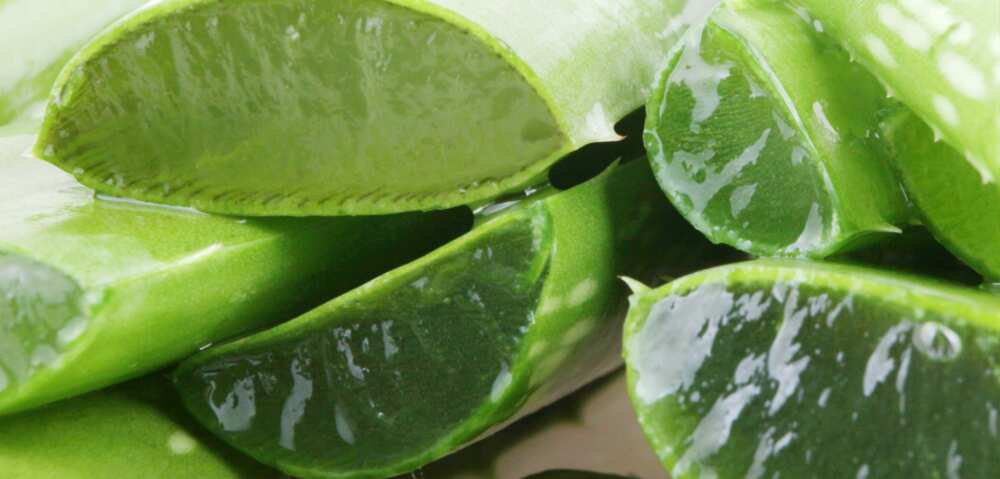 Picture; aloeinfusion.com
Mask with mustard also has a good effect. It is proper for stimulating the growth of normal or overdried strands. The mixture restores the hair, damaged by frequent straightening, bleaching or staining. Egg yolk should be carefully pounded with 1 tbsp of dry mustard powder, 1 tbsp of liquid honey and the same amount of almond oil. Add 5 drops of rosemary to this mixture. The mask should be applied through the hair and carefully rubbed into the roots. The head must be wound with a thick terry towel. You can enhance the impact with the help of hairdryer, which is switched on in the warm blowing mode. Then you should rinse hair with acidified water. The skin may tingle during the procedure.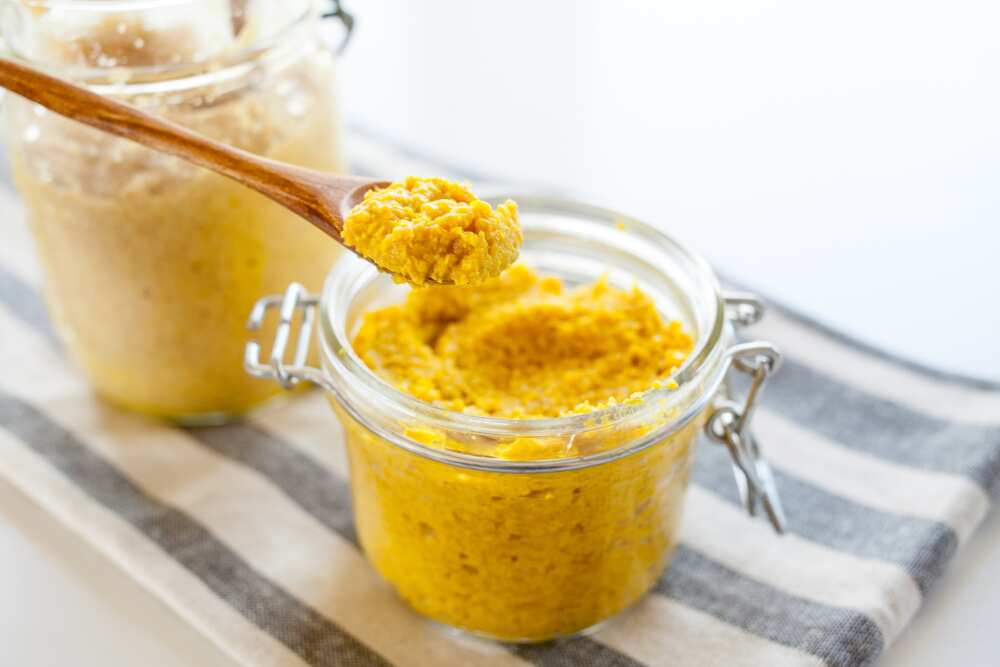 Photo: thepioneerwoman.com
Nicotinic acid for hair growth. Unlike nicotine, which is one of the most powerful poisons, nicotinic acid is quite peaceful and is used in modern cosmetology for hair growth. You can buy it at the phаrmacy (in ampoules). Nicotinic acid improves blood circulation in the skin and has a beneficial effect on hair follicles. Mix 2 ampoules of nicotinic acid and 1 tbsp of aloe juice and apply on the skin (dry or wet). Leave for 1.5 hours and rinse. You should feel some heat without burning or discomfort, using the mask.
Pepper infusion for hair growth (and a mask with it) is considered one of the most effective among popular recipes for hair growth. Its action is to enhance the blood microcirculation in the hair skin, which saturates the hair follicles with beneficial substances. Be careful with pepper infusion if you have allergic skin reactions. And get ready for the fact that the mask will burn: without it, its wonderful effect cannot be achieved. Finely chop 5-6 pieces of red hot pepper and add to the bottle with diluted alcohol. Put in a dark place for a week. Infusion is ready!
Picture: thespruceeats.com
Pepper mask is just a panacea for hair growth. Mix 1 tbsp of pepper infusion, 1 tbsp of cognac, 1 tbsp of burdock oil, 1 tbsp of lemon juice, 1 tbsp of honey, and 1 yolk. Apply t mask on the roots and hair. Cover with a plastic bag, wrap in a towel and hold for an hour. Wash off the mask with shampoo (take care of your eyes!)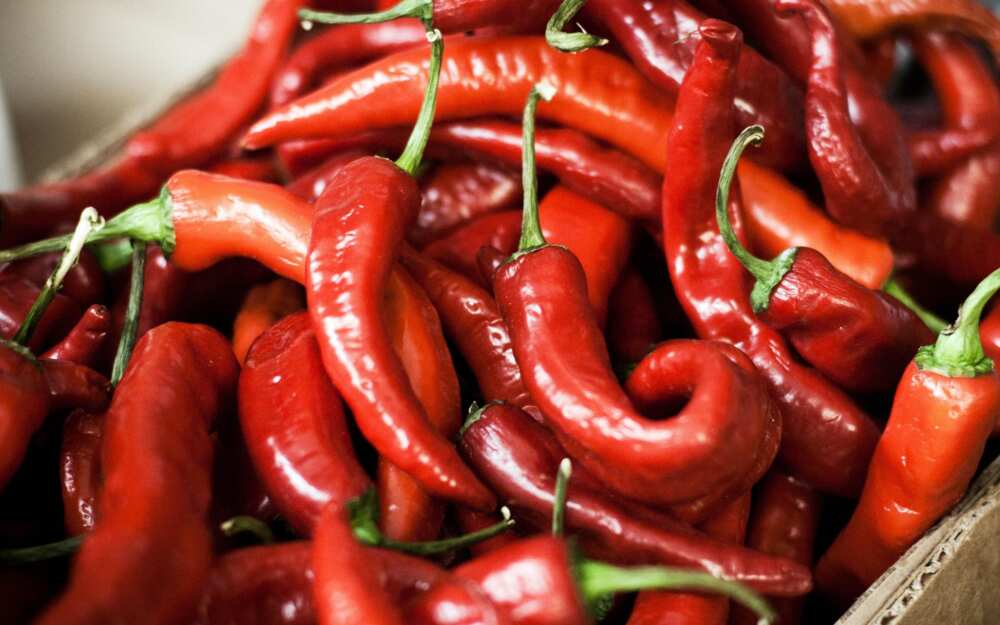 Photo: blog.barangfood.com
READ ALSO: Cute natural hairstyles for short hair
Castor oil contains fatty acids that nourish both the roots and hair along the entire length. It is suitable for any type of hair, regardless of their color and fat content. Apply the oil to the hair skin and dry hair roots. Then wrap the head with a plastic bag, cover with a towel and leave for 30 minutes. After the allotted time, rinse with warm water using first a hair conditioner and then a shampoo (this way the oil will wash off faster). Use castor oil 1-2 times a week.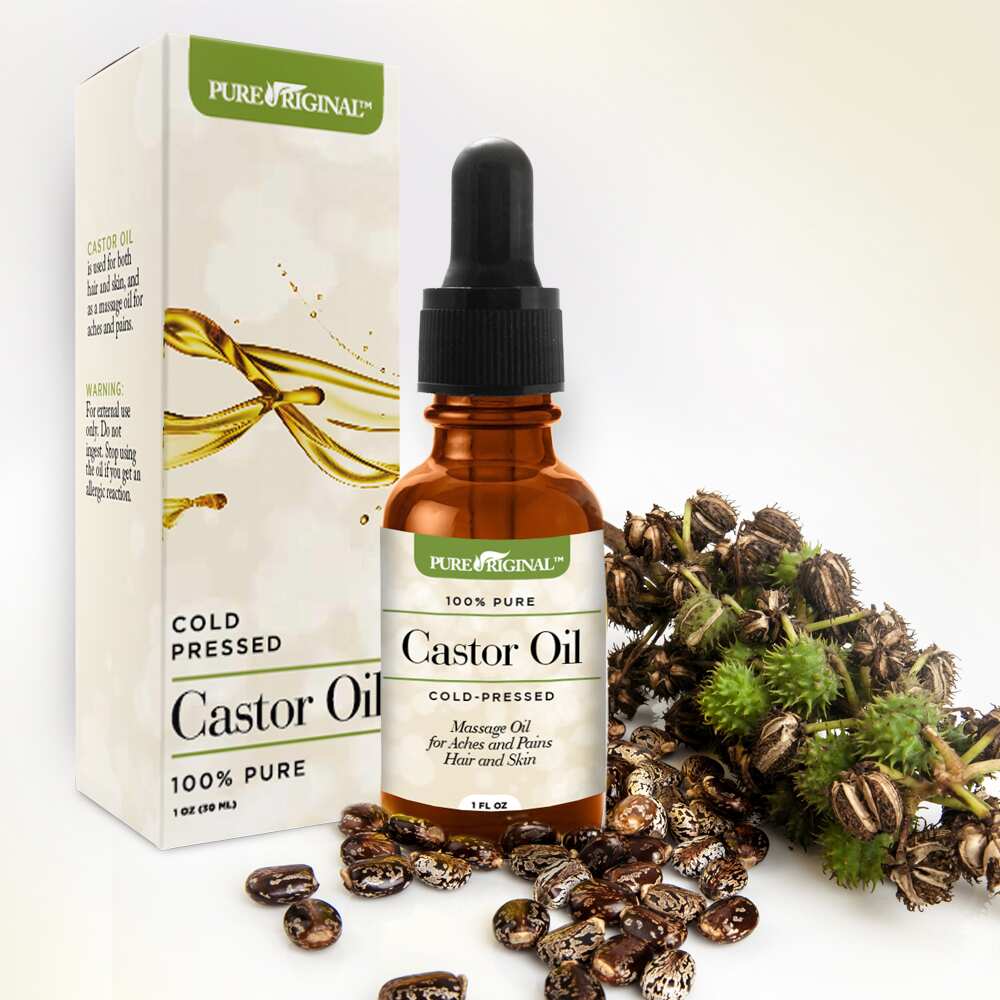 Source of the picture: pureoriginalbeauty.com
Hair mask with burdock oil. This mask should be applied to the dirty hair. Heat the oil (100 ml) to make it warm. Apply to hair skin. Cover your hair with the plastic bag and wrap in a towel and hold for an hour. Rinse with shampoo. You can also add yolk, castor oil or mustard to burdock oil.
Hair mask with eggs. Eggs is a universal product for the growth of curls. Try this remedy: mix 1 egg with 2 tbsp of sour milk and 1 tbsp of cocoa. Apply for 30 minutes. Then rinse with cold water.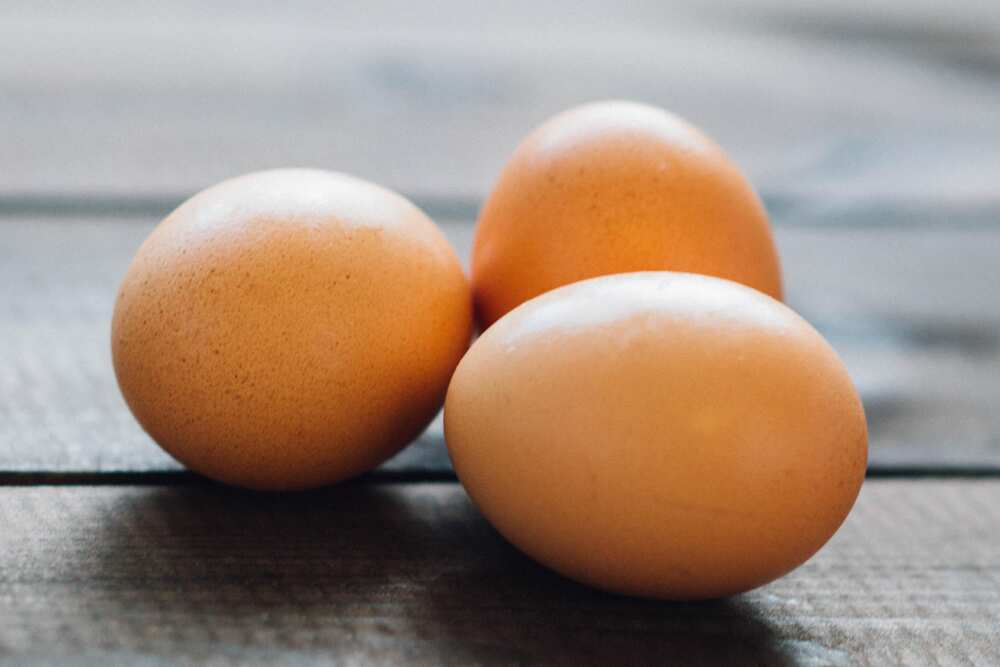 Picture: majormag.in
Hair mask with honey. The combination of honey and cinnamon is an effective remedy for hair growth. You will also have a pleasant smell after washing. Mix 2 tbsp of liquid honey with 1 tsp of cinnamon. Apply for 30 minutes, and then rinse with warm water. Try also the combination of honey with pomegranate juice.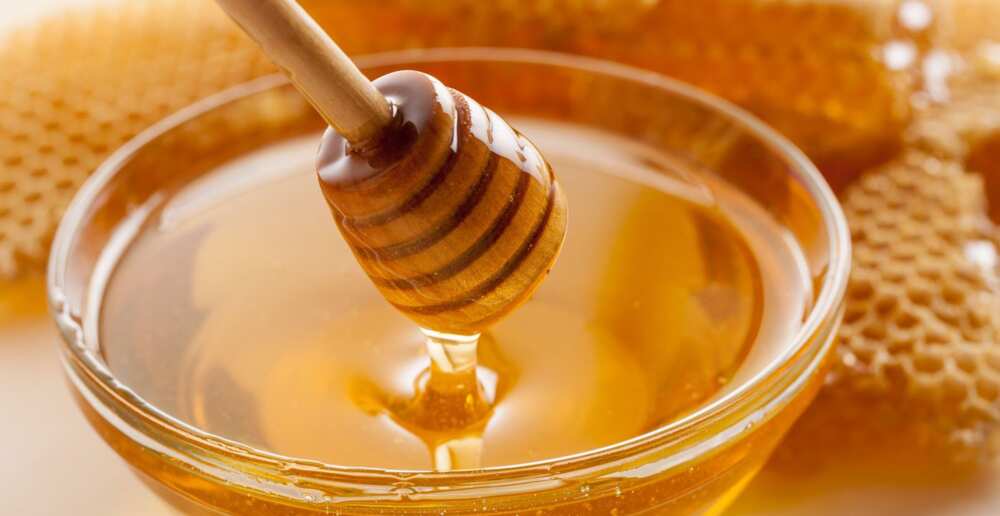 Source of photo: thecostaricanews.com
Natural rinses for hair growth
Natural rinses stimulate the hair follicles, restore the acid-base balance, give the rinsing to the strands elasticity and shine. The simplest and most effective option is acidified water.
It smoothes the hair scales, gives the strands softness, keeps the hair skin fresh. Add a few drops of natural apple cider vinegar, 1 tbsp of freshly squeezed lemon juice or a pinch of citric acid crystals in the cold water.
Rinse from a decoction of herbs has a good effect for the rapid hair growth. They give the hair a pleasant aroma, reduce fat content, relieve flaking, etc.
Such rinses are especially important when using hard chlorinated water, which causes increased fragility and delamination of the hair shafts.
The choice of the product depends on the skin type and color of the hair. You should try also an infusion of strong black tea.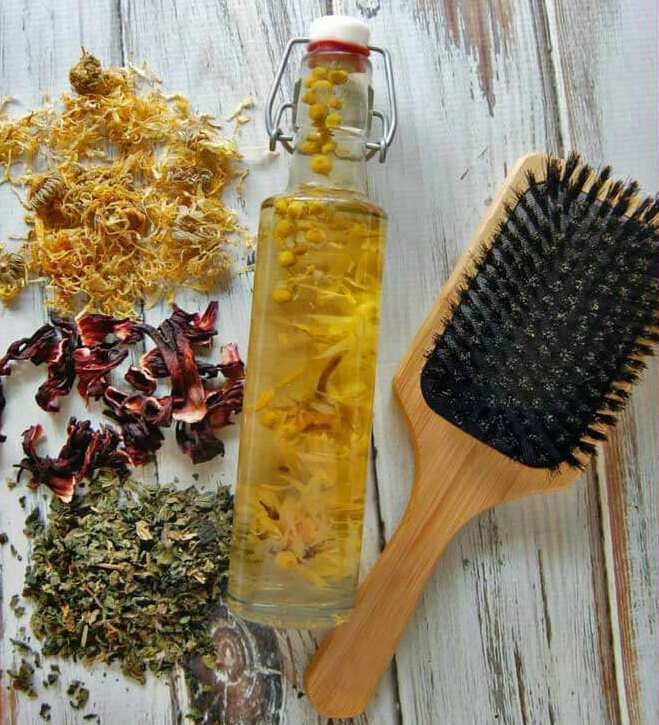 Picture: pronounceskincare.com
Broth-coloured decoctions will help improve the condition of dry hair, and nettle will have a particularly beneficial effect on oily hair.
Universal option for any type of hair is prepared from fresh or dried birch leaves. They are rich in ascorbic acid, normalize the water-lipid balance, prevent the appearance of dandruff. Regular rinsing with birch water gives hair strength, thickness, and growth. It stops breaking off.
Preparing a natural rinse is easy. A handful of raw materials are poured with a liter of boiling water, heated at a slow fire for 5-7 minutes and infused for half an hour. After straining the concentrated liquid is diluted with 3 parts of pure water.
Such a procedure can be carried out after each wash. Home remedies can successfully replace purchased balms and conditioners.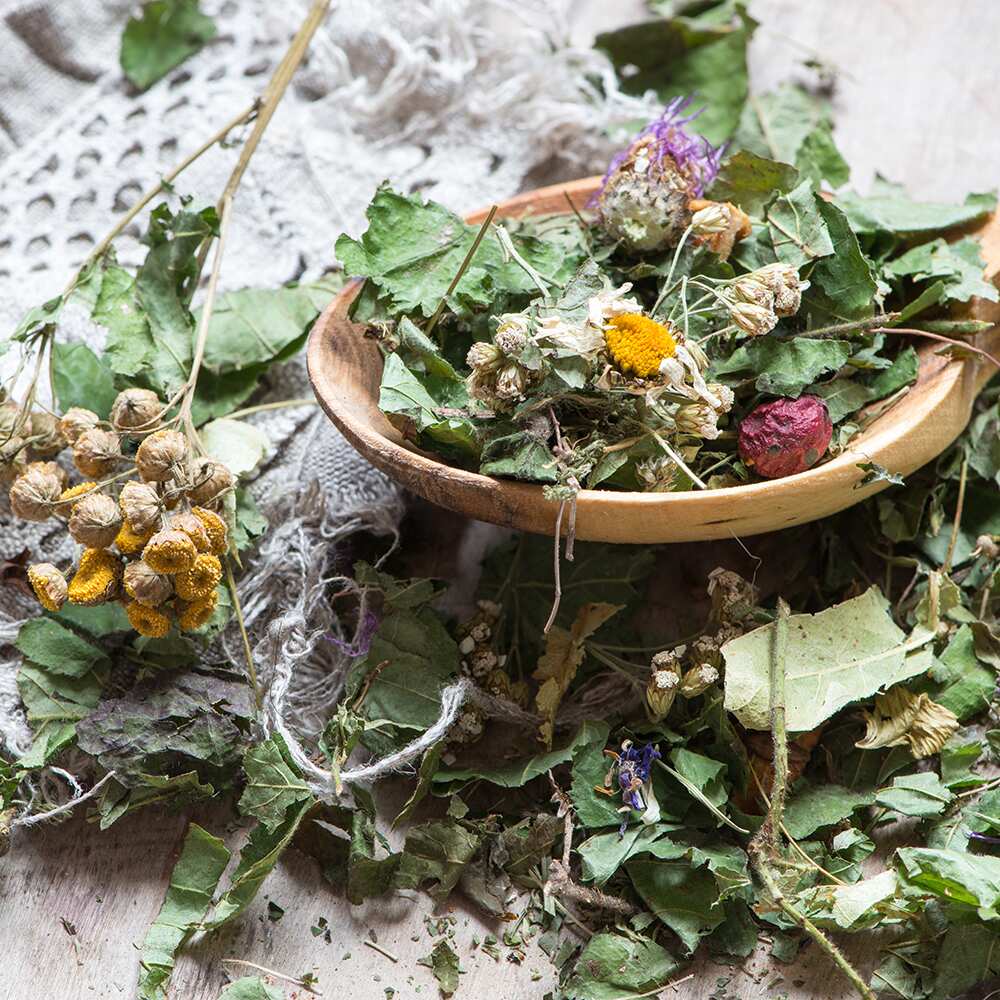 Photo: chagrinvalleysoapandsalve.com
Properly selected home remedies are great helpers in hair care. There are dozens of recipes for the growth and prevention of fragility. It is recommended to combine them if you want to improve the effect. Preparing homemade remedies is more difficult than using ready-made products purchased in the store. However, the result is worth the effort.
READ ALSO: How to make natural hair soft and curly