Latest lace styles for ladies to rock in 2021
Have you been looking for the latest lace styles that you can rock this year? You have landed on the right page, as we have here a compilation of lace styles for women that you would definitely look good in.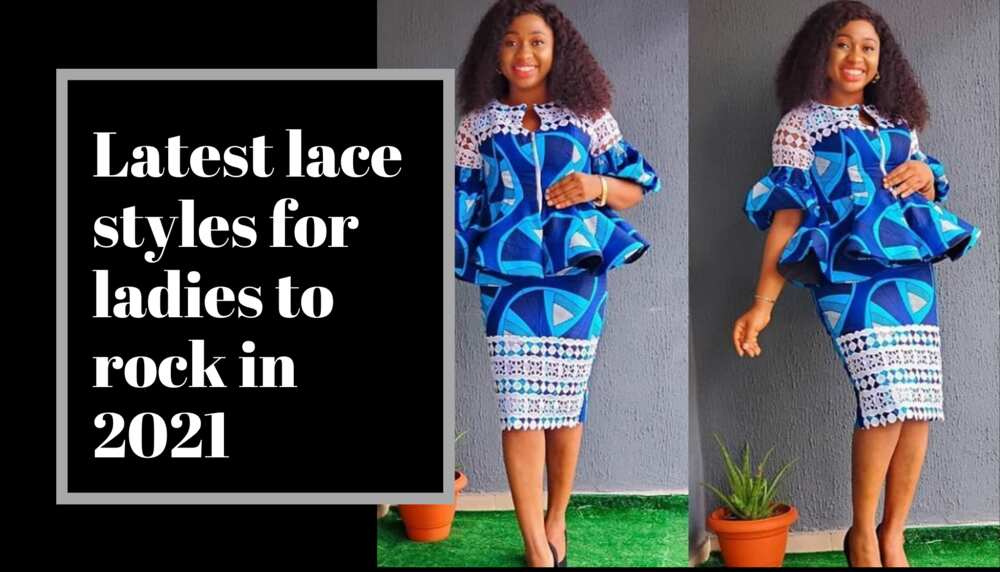 Check out this compilation of the latest lace gown styles for women. You will definitely find something that will intrigue you here.
Lace styles for weddings
We will begin with the lace gown styles for weddings. Here are some dresses that will look good for a wedding ceremony or another equally joyful occasion.
1. Teal wedding attire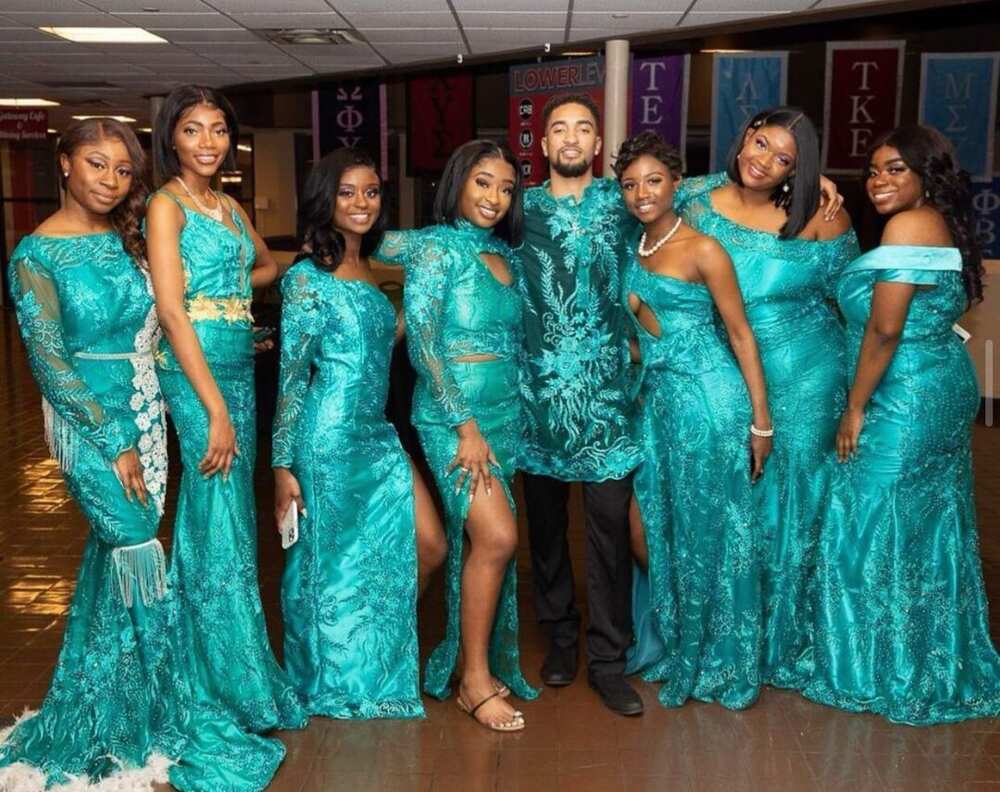 This wedding party looks extremely gorgeous in this teal combination. As a bride, you do not have to be cliche and wear a white gown like everyone else. You can match with the wedding party like in the photo above and still look gorgeous.
2. Baby pink beauty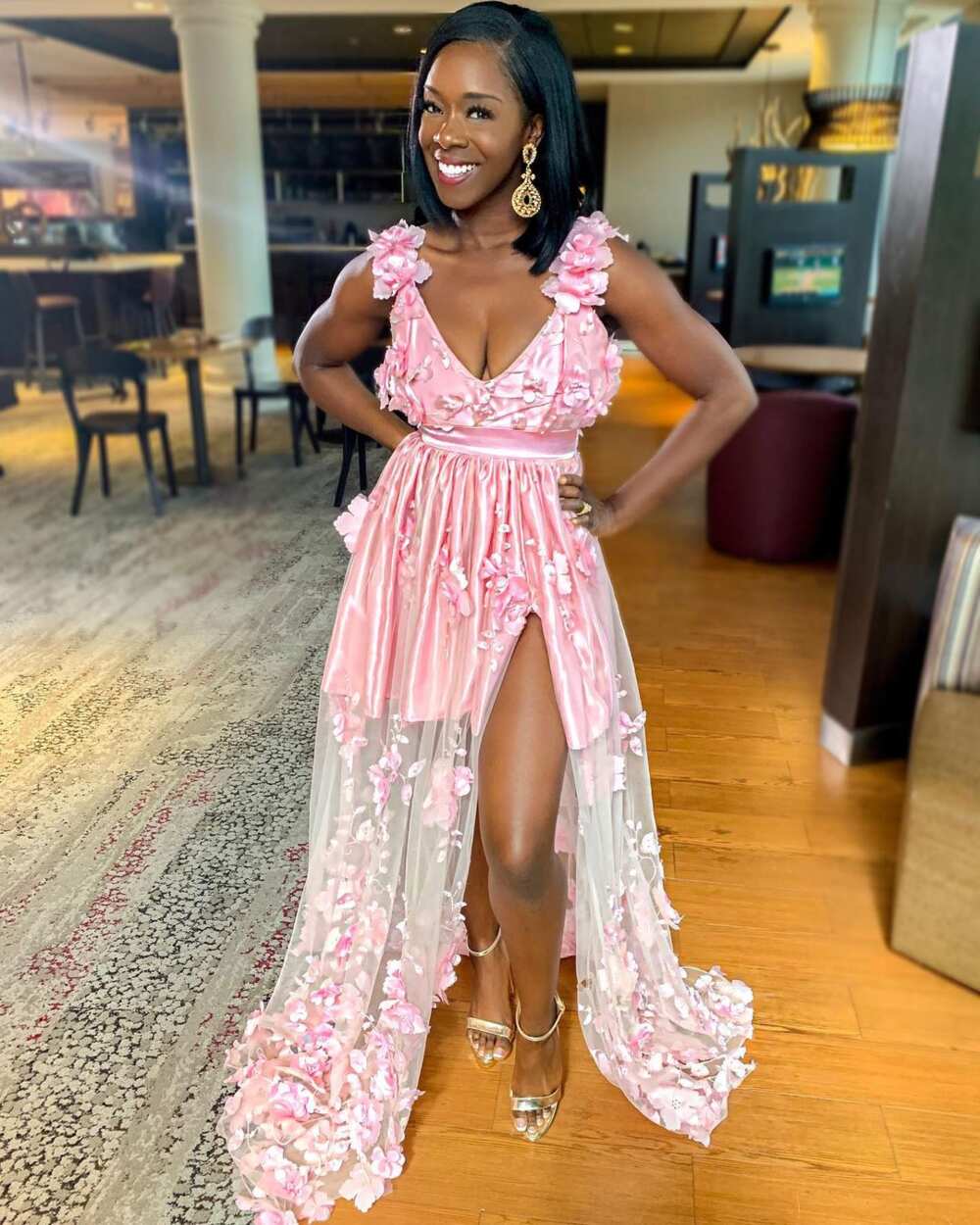 This gown speaks volumes on its own. Not only is the color quite eye-catching, but the design is also very stunning.
3. Peach loveliness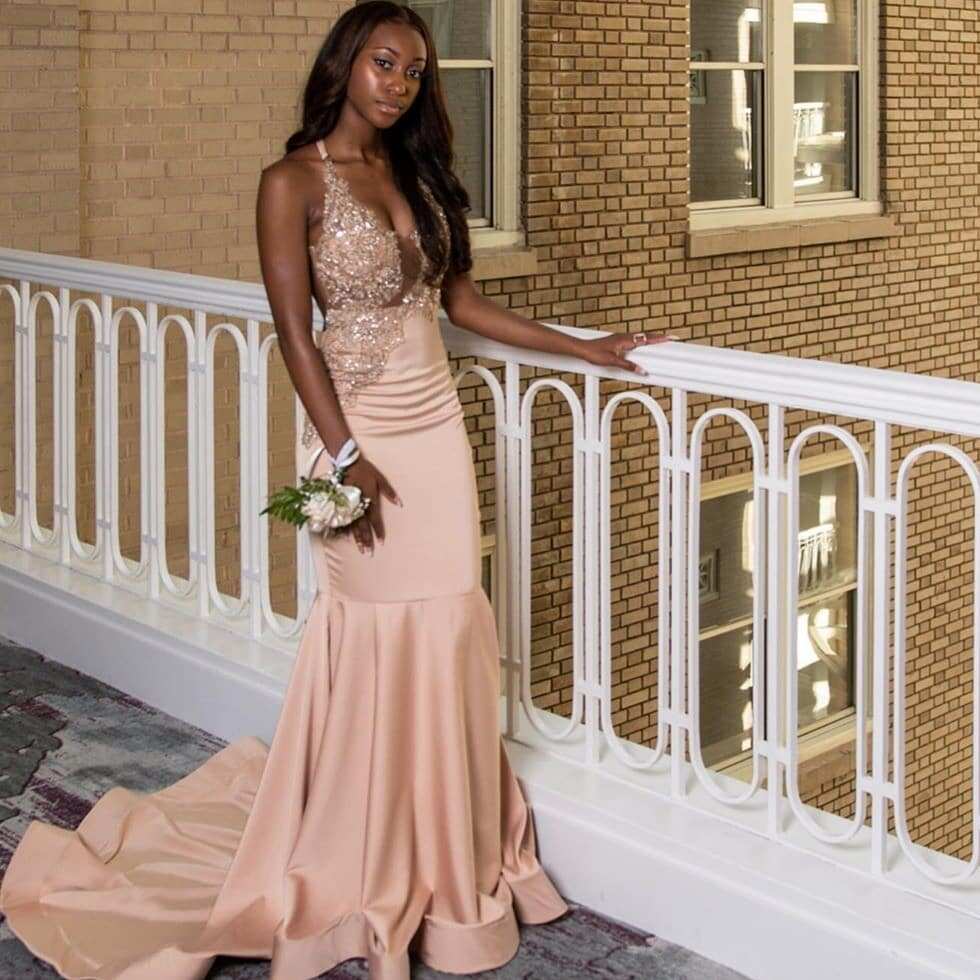 This one could work as a prom dress or wedding gown. It is so versatile yet so beautiful and unique.
4. Beautiful gold-blue combination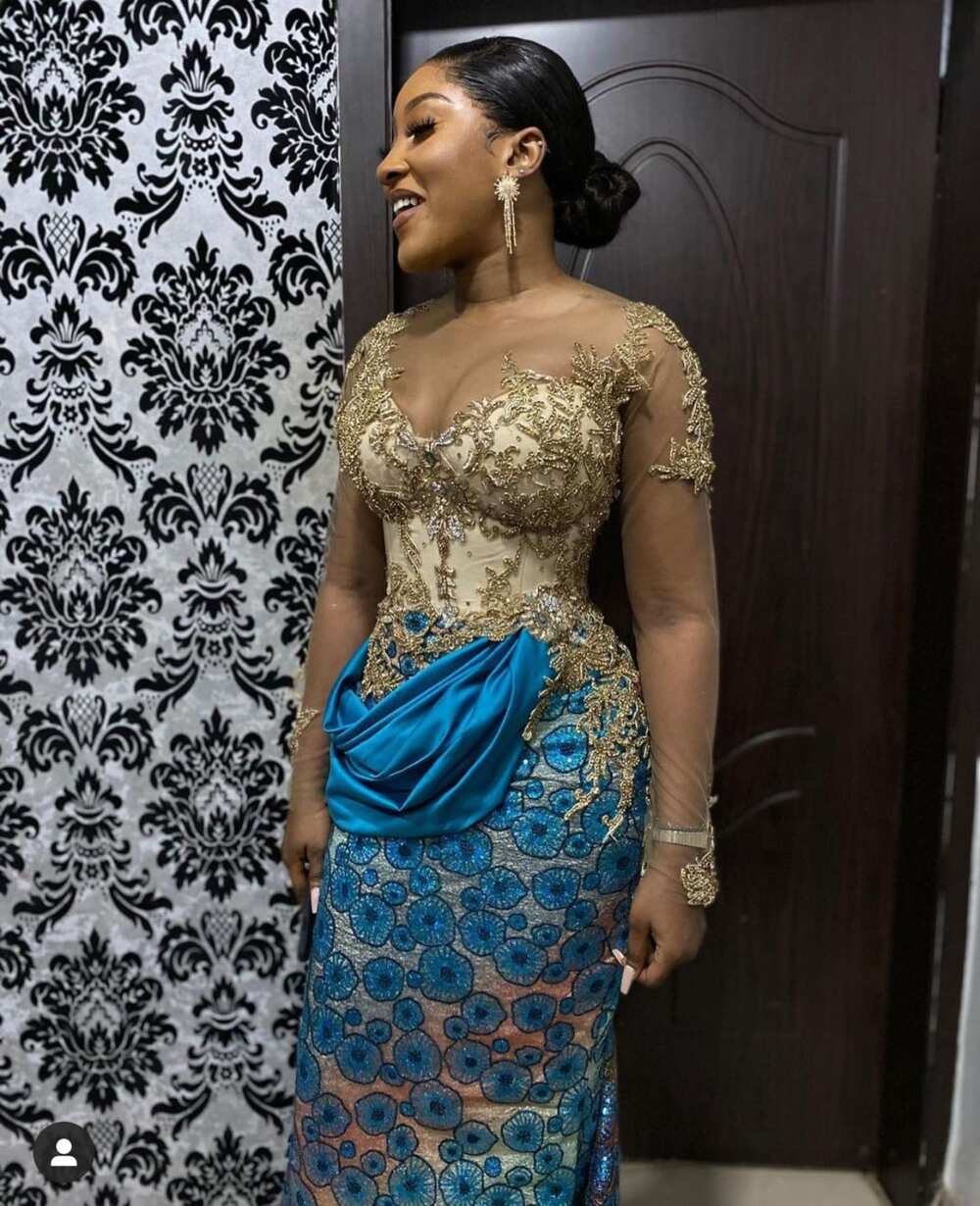 With this royal combination, all eyes will be on you the entire ceremony.
5. Another beautiful gold-blue combination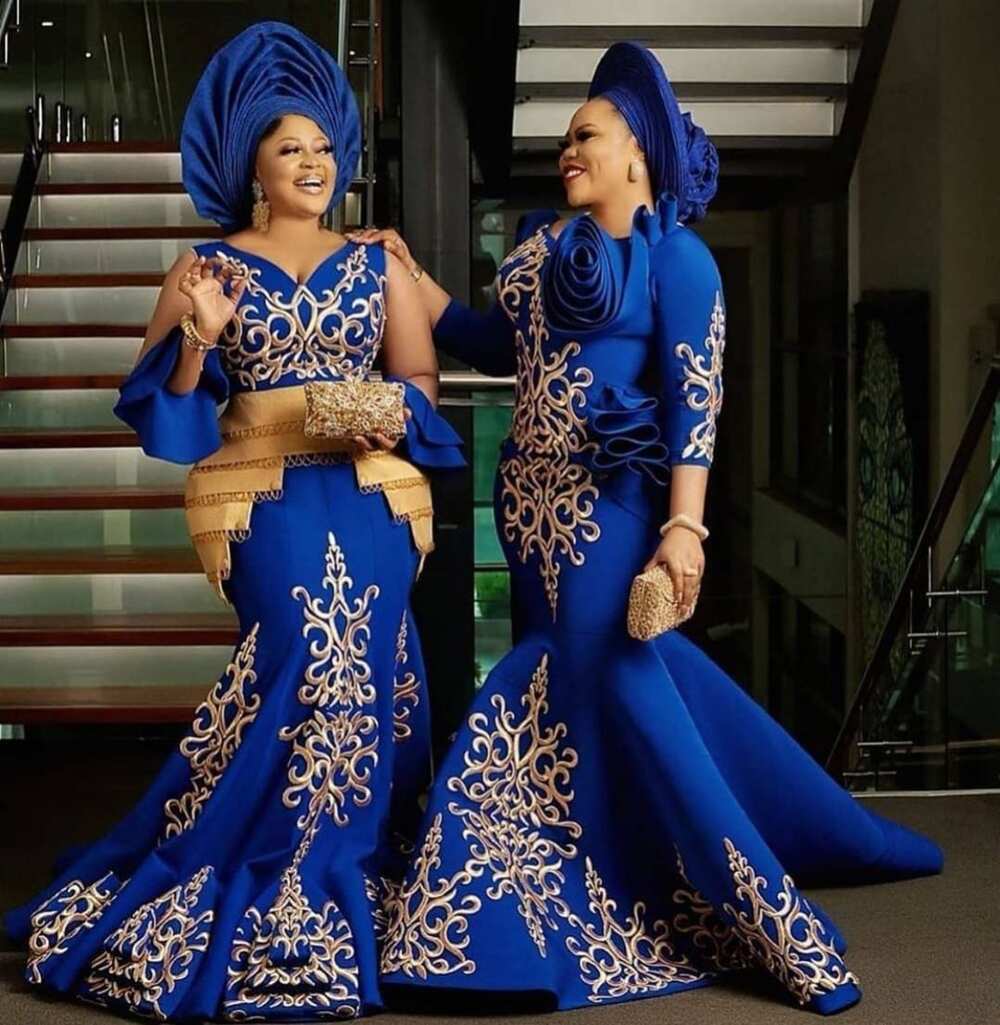 Blue and gold really go well together. Try matching your dress with your best maid for that unique combination.
6. Beautiful dark green dresses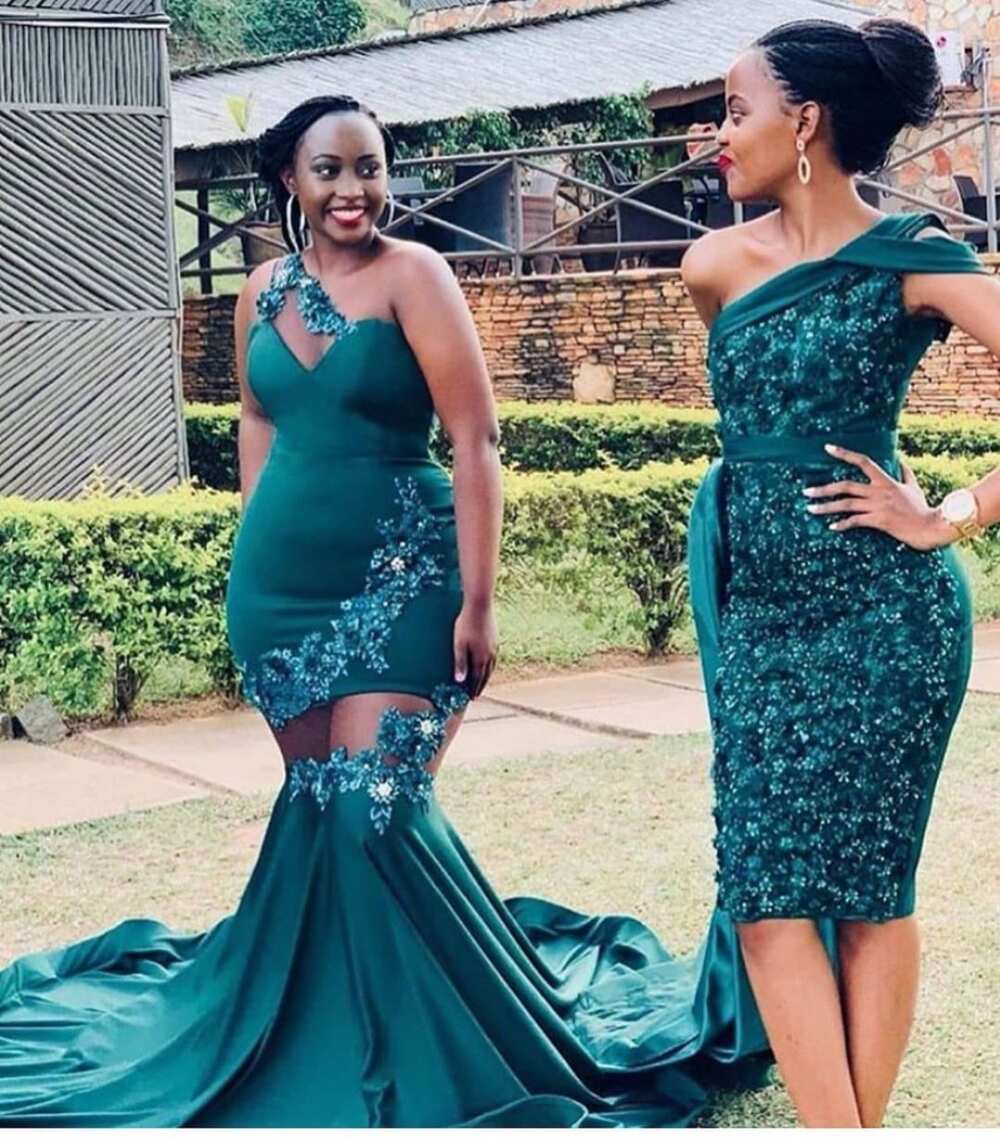 These cord lace styles are just too exquisite to even describe. ou have probably never seen such unique designs.
Long lace styles for ladies
Now, for those who love long dresses:
1. Dress with matching headgear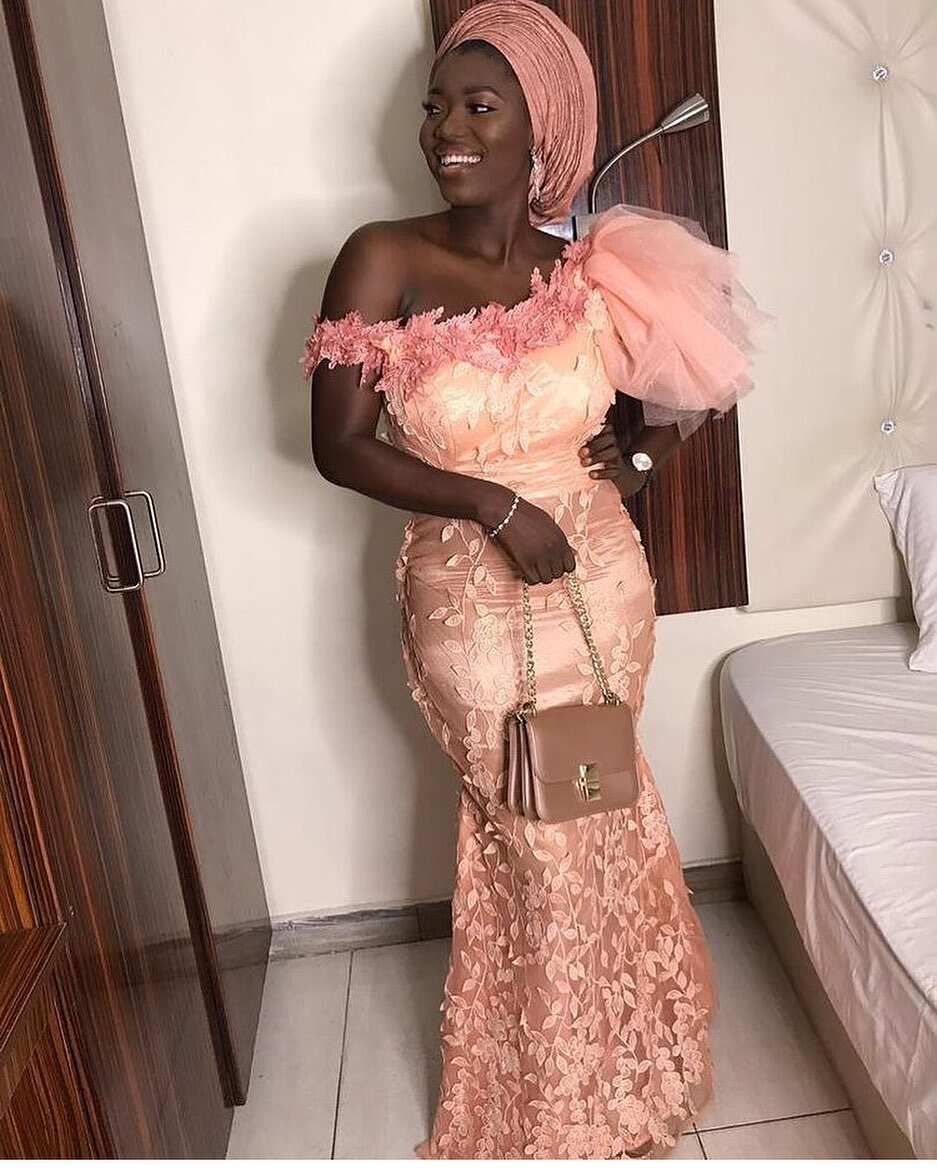 Show how proud you are of your African heritage by coupling such a beautiful gown with traditional headgear like this one. You will definitely turn heads.
2. Modest and classy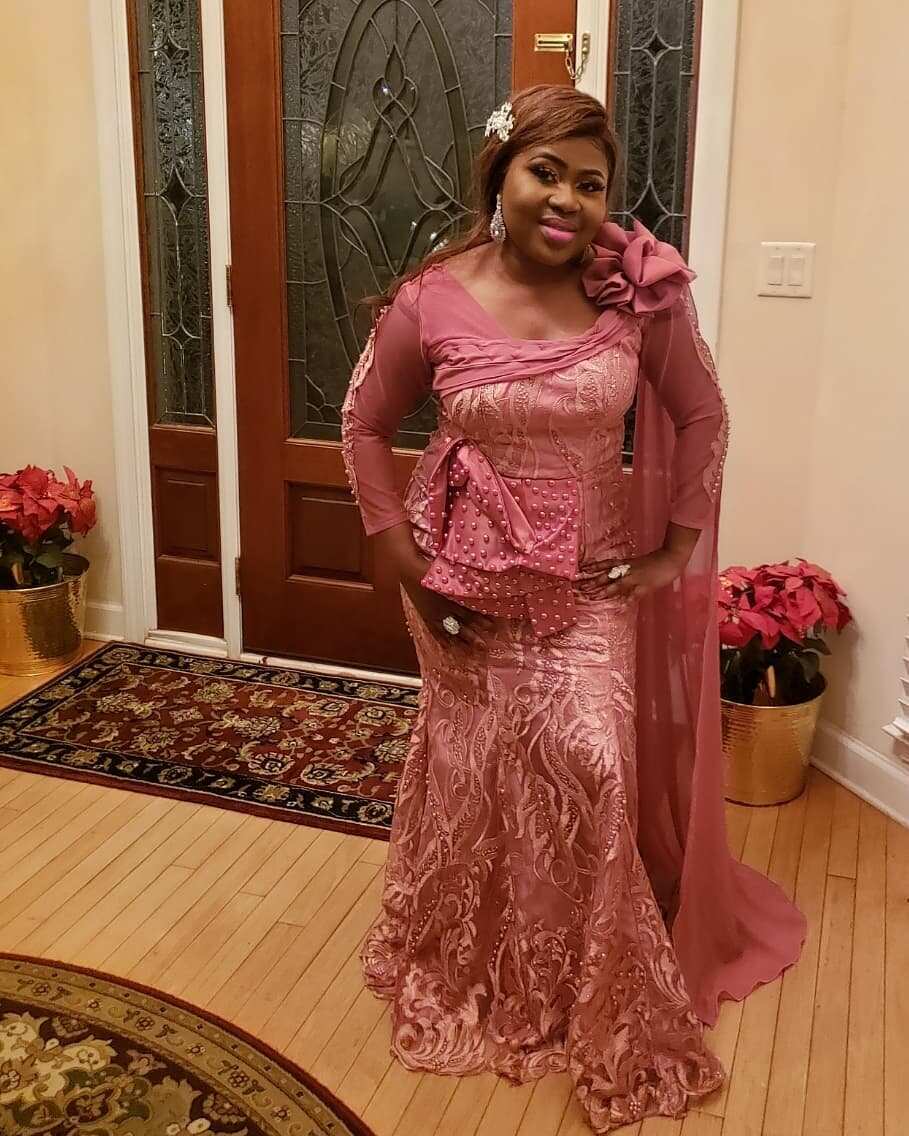 This one is for those who want to exude class while still looking respectable and fashionable. It is a must-have!
3. Charming blue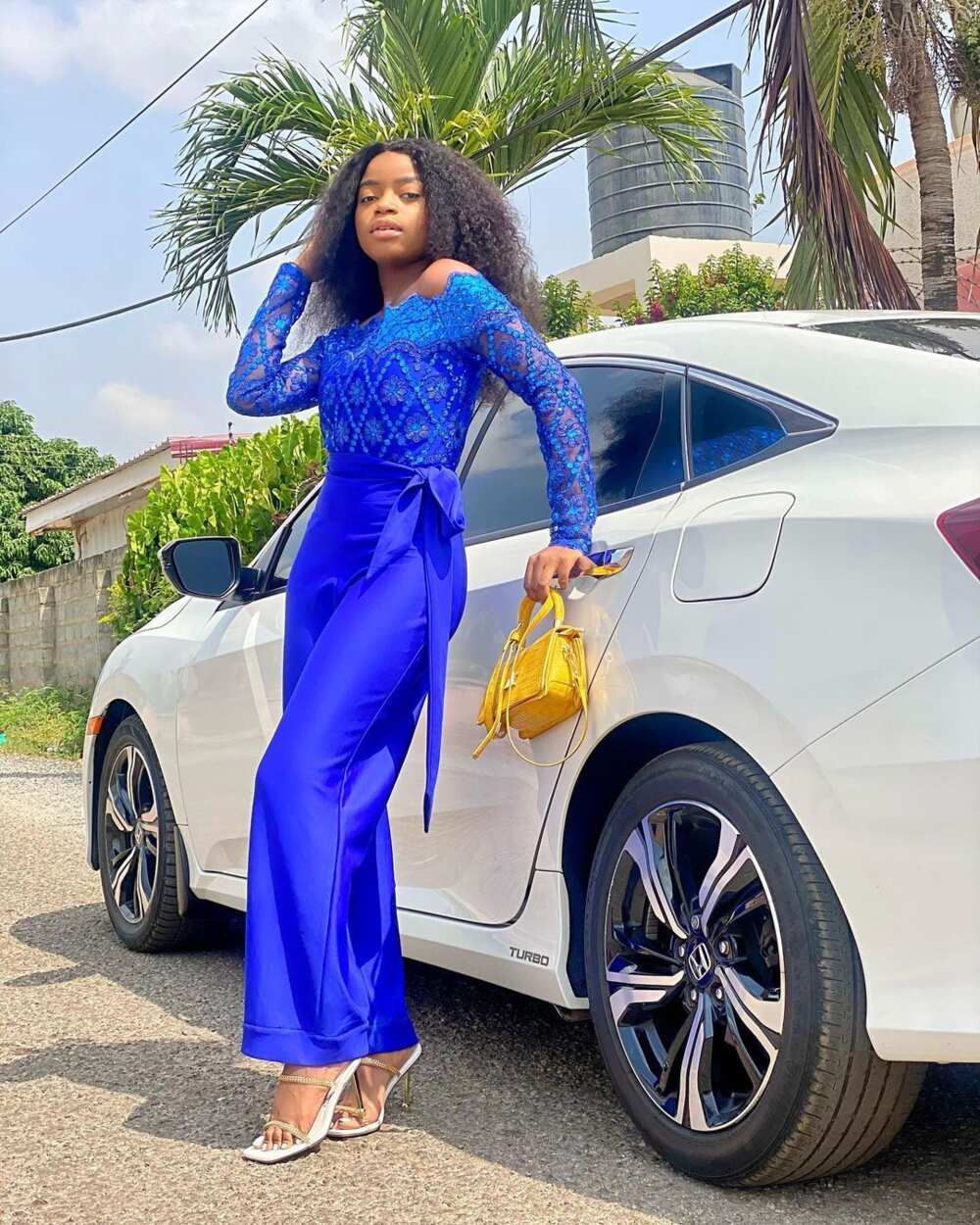 This rich blue gown will definitely set you apart from the crowd. The color is quite eye-catching, and the design, even more intriguing.
4. African beauty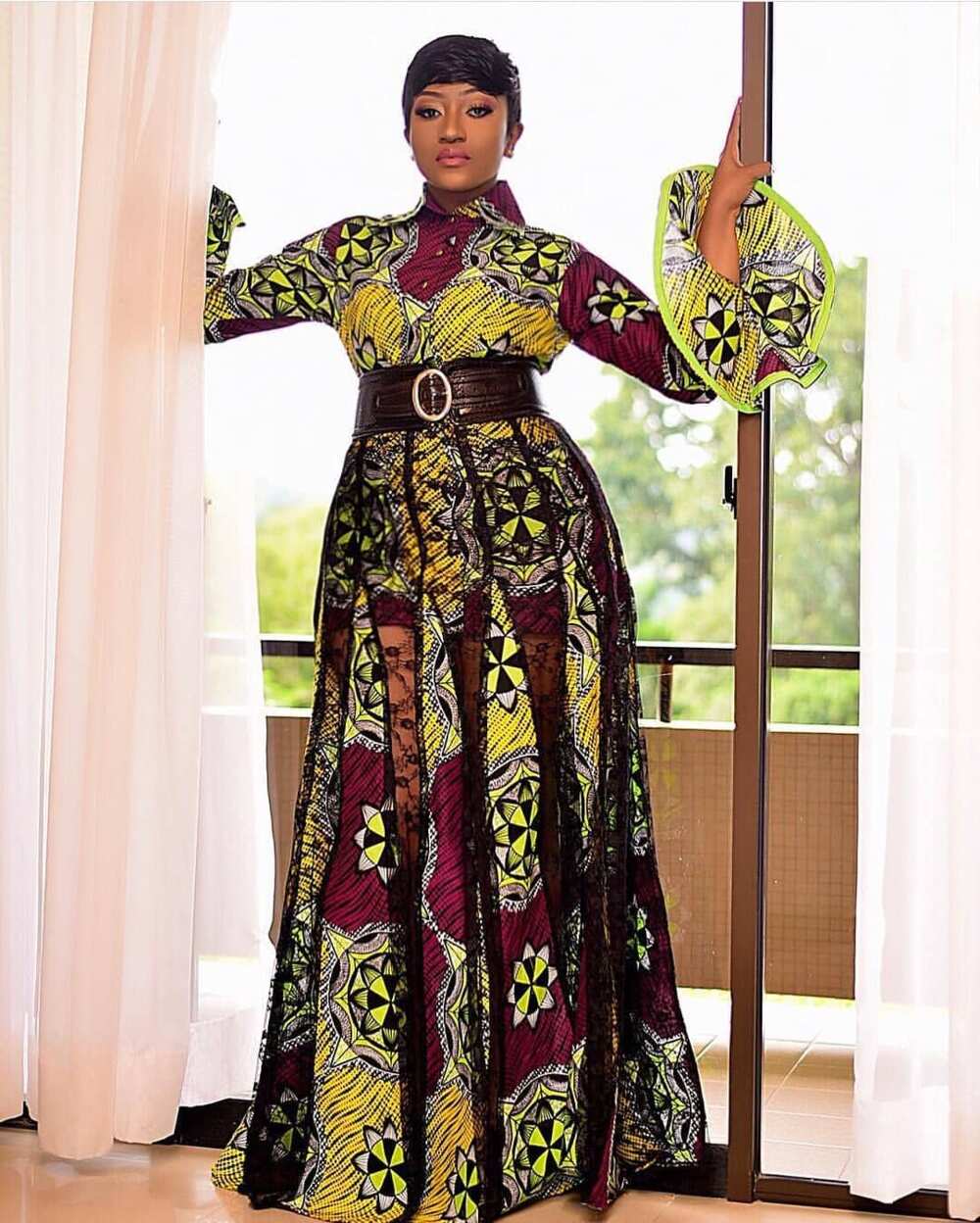 This Ankara-lace combo is a never-seen-before design. If you are not afraid to show off your legs, then this is the design for you.
5. Wonderful maroon attire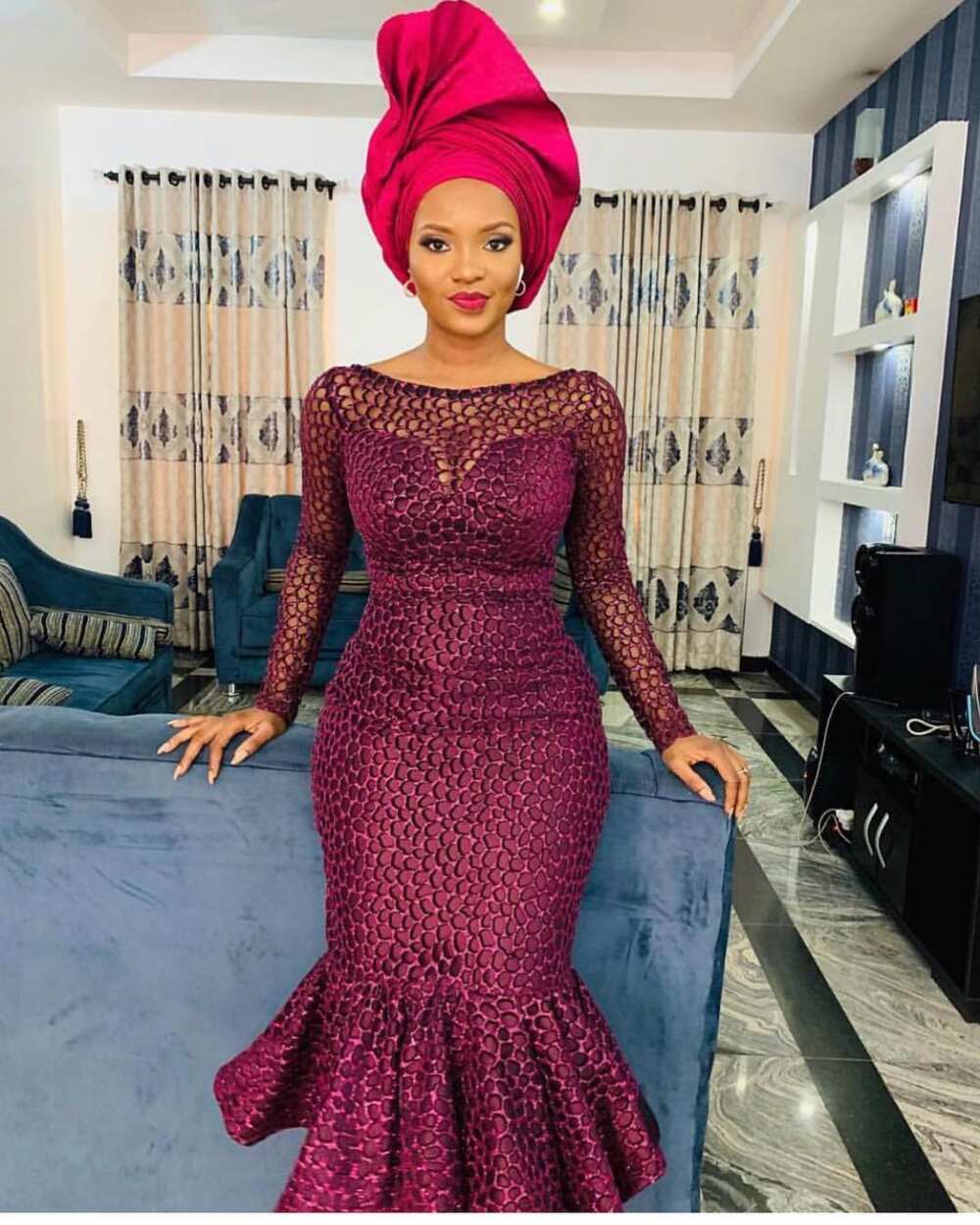 The flair design at the bottom of this dress just adds to its beauty. The maroon colour is also spot-on, and the headgear wraps it all up perfectly.
6. Royal purple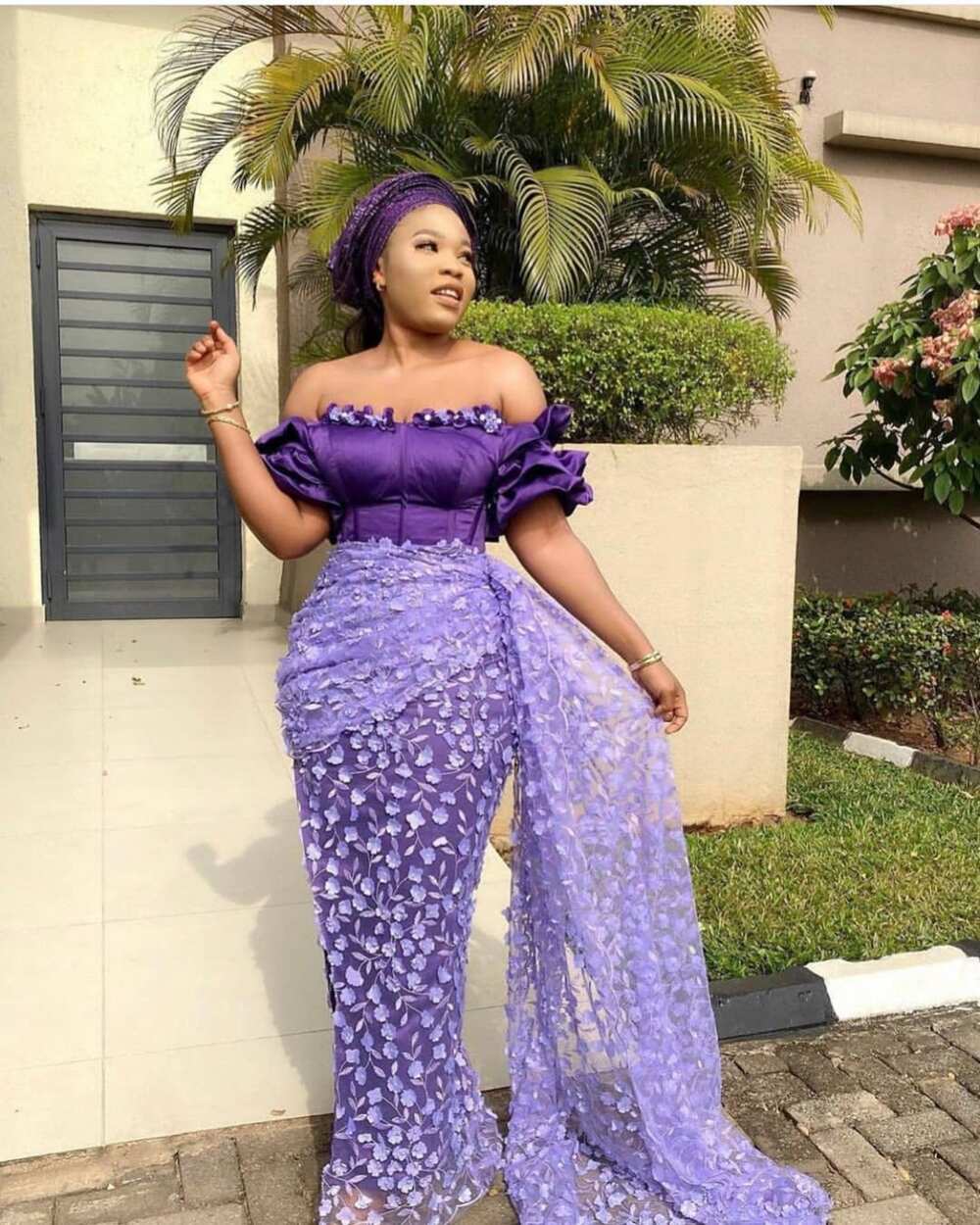 You can never go wrong with purple, just like this beautiful gown shows.
African lace styles
Now for some more African designs:
1. Ankara top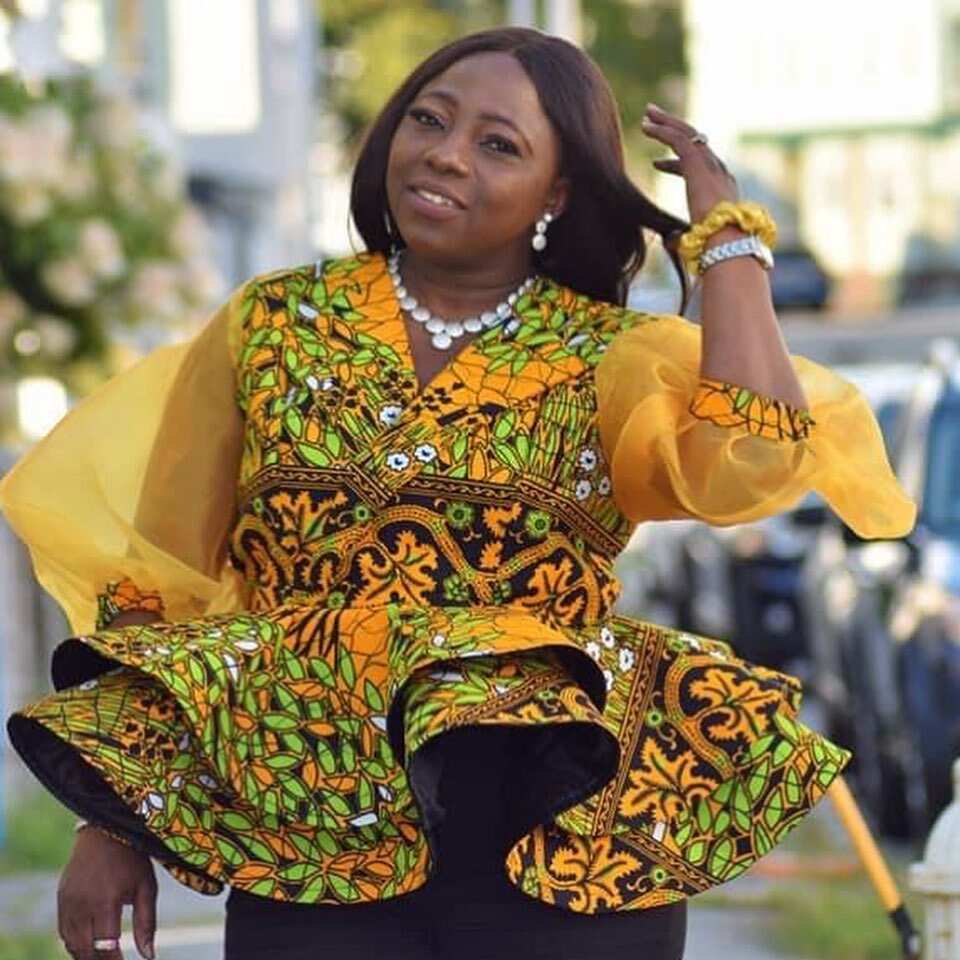 This one is African and also very trendy. A very beautiful design that you should definitely try out in 2021. This beautiful top can be worn with a skirt (long or short), a pair of skinny jeans, or even some cool shorts.
2. Beautiful dresses for girls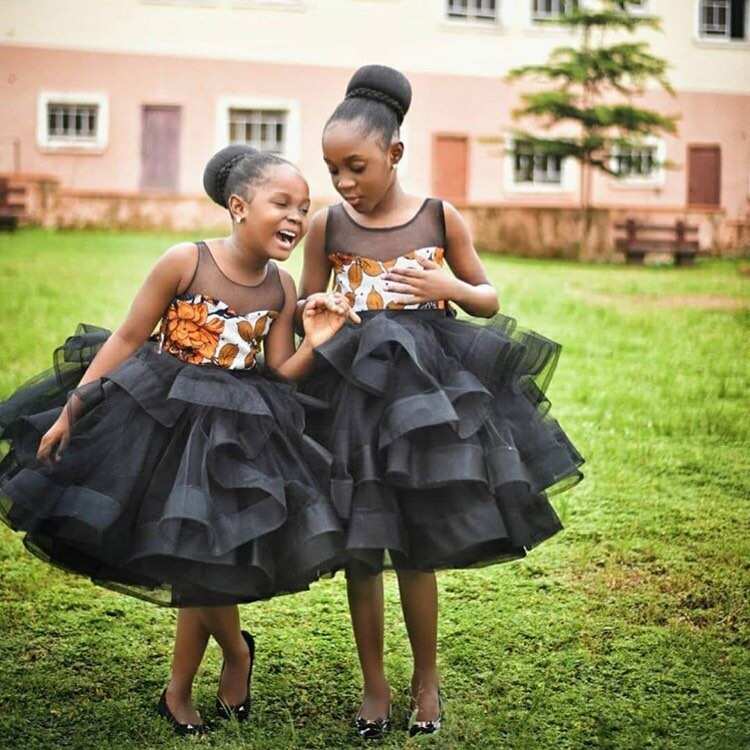 Your baby girls should also dress to kill. These beautiful dresses will definitely make them the envy of neighborhood girls. These beautiful dresses can be matched with doll shoes or even sandals - the choice is yours.
3. Short, flowery dress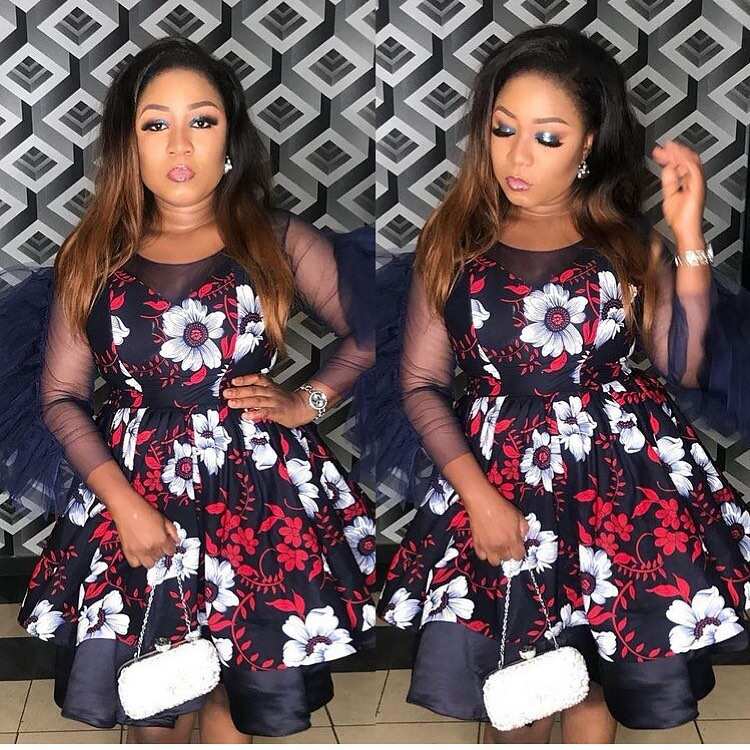 This one has small detail on its sleeves, but it is no less fascinating. It is a simple dress with a little bit of dazzle that will definitely turn heads wherever you go. The dress can be paired with heels, doll shoes, or even tennis shoes. It is such a versatile dress that you won't ever regret buying it.
Which of these beautiful lace styles for ladies will you be rocking this year? Tell us which one is your favorite in the comment section below.
READ ALSO: 30 cool anime hairstyles that would actually look great in real life
If choosing the best hairstyle or shaving style is challenging for you, worry no more as Legit.ng has a simple solution. There are numerous cool anime hairstyles that are unique. You just need to choose one that enhances your facial features and all eyes will be on you.
It is common to enter a barbershop or hair salon desiring a fresh new look, but finding the best option proves challenging. What do you do in such situations? Typically, you end up with your old-style or one that does not suit you. To avoid this, Legit.ng has a list of some cool anime hairstyles that would look fantastic in real life.
Source: Legit.ng