Relaxed hair is, of course, beautiful, but natural one is better. Making transitioning in the right way, your curly hair become soft, radiant, and beautiful. This post will help you turn your relaxed hair in soft, natural shiny curls. We bring you the best products for transitioning from relaxed to natural hair.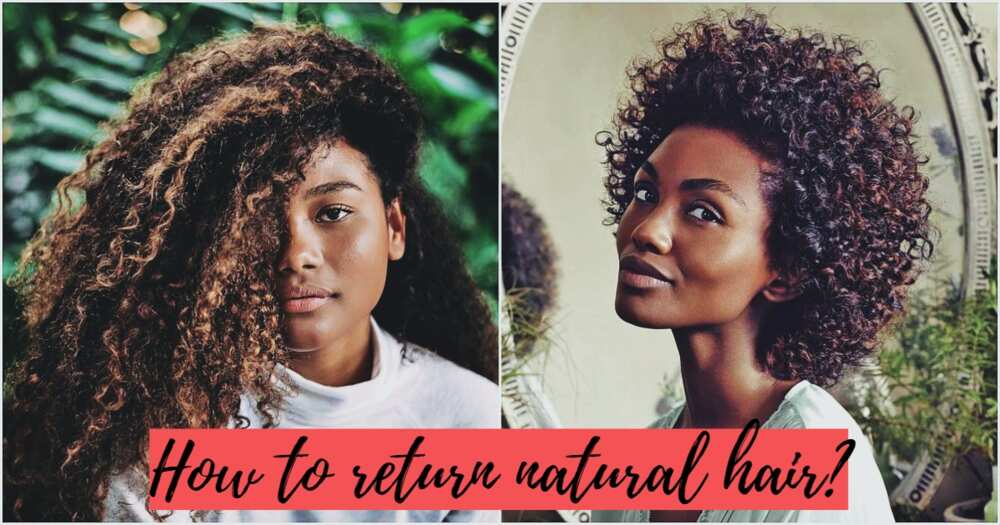 What is the best product for transitioning hair from relaxed to natural
Before we will list the best products that will help you to return the beauty of your natural hair, take a look at the tips and natural remedies below.
1. Moisten and nourish your hair with hot oil care
Pour some cooking oil into the cup. Put the mug in a bowl of hot water and wait 2-3 minutes for the oil to become hot. Massage the oil in your hair, and then put on a shower cap. Wait from 30 minutes to 2 hours, then wash off the oil. The oil will help to soften and moisturize the hair without making it too fluffy. Next, we provide a list of oils that you can use:
Avocado oil is excellent for moisturizing dry and fluffy hair.
Coconut oil not only smells great but it also makes your hair shine.
Jojoba oil is a light oil, ideal for oily hair.
Rice bran oil contains vitamin E. It makes hair stronger, so it is excellent for dry and brittle hair.
2. Rinse hair once or twice a month with diluted vinegar
Mix 3 tablespoons of vinegar with 3 cups (700 ml) of water. After you finish washing your hair, put your head back and pour vinegar water on your hair. Rinse the vinegar with cold water.
You can use white vinegar or apple cider vinegar; apple cider vinegar has a sharper smell, but it contains more nutrients.
Vinegar will help to remove the remnants of hair care products or the accumulation of hard water, and cold water will close the hair cuticle. It will help the hair to be smooth and not fluffy.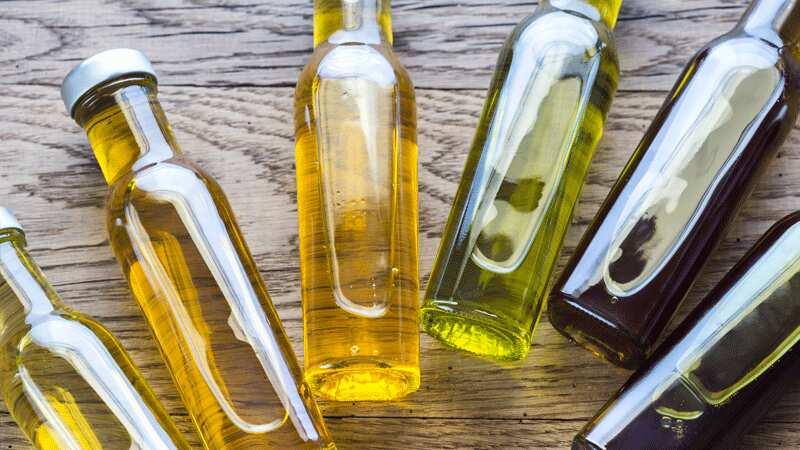 READ ALSO: Cute natural hairstyles for short hair
3. Make a nourishing hair shake
Mix a jar of coconut milk, 1 avocado, 2 tbsp of honey, and 2 tbsp of olive oil in a blender. When the cocktail is smooth, apply it on your hair, then wash.
Coconut milk will moisten hair making it not such fluffy.
Avocado will provide hair with protein needed for their strength and health.
Honey will make hair shining.
Olive oil will moisturize your hair, making it less dry and fluffy.
4. Use hair styling wisely and choose those that do not contain alcohol
Unfortunately, many sprays and styling gels contain alcohol, that dries curly hair. If you want to put curly hair, try using aloe vera gel. It will give your hair a well-groomed look, but will not dry it. Also, ensure that the product does not contains sulfates, silicone, and paraben. Buy only those one, which contains oils. They will help to moisturize the hair and make it less fluffy. Here is something else you can use:
Moisturizers will help to deal with the problem of dry hair.
Mousses and hair smoothing foams will make hair smoother.
Leave-in hair conditioners will continue to affect the hair, even after the shower.
Deep conditioning masks can be used several times a month. You put them on wet hair, then cover the hair with a shower cap and leave for 20 minutes. When time runs out, you can wash your hair and dry it. It is best to do this after shampooing.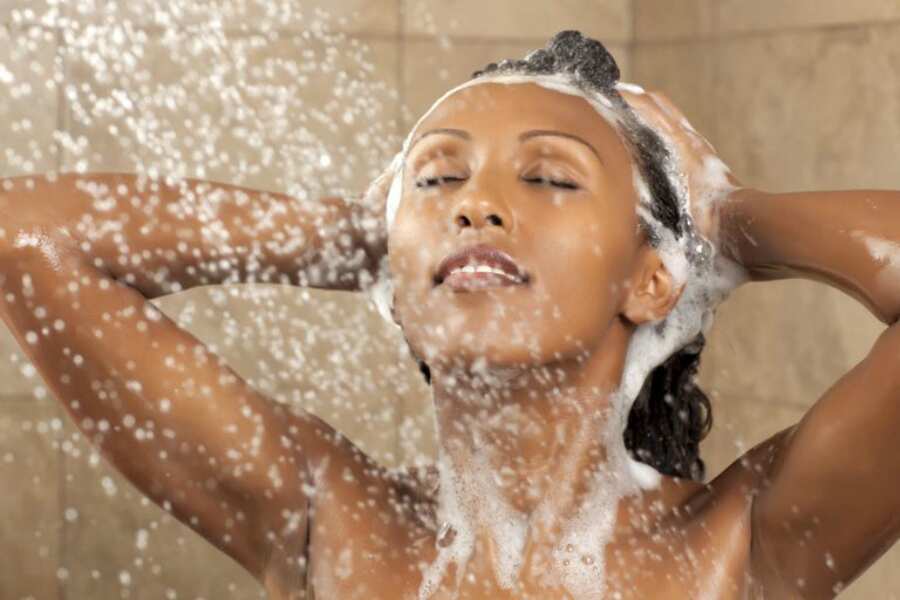 5. Sleep on a pillow with a silk or satin pillowcase
Both of these types of fabric help to retain moisture in the hair, which is vital for shiny, silky hair. You can also use a silk or satin sleep cap. Do not sleep on a pillow with a cotton pillowcase or a pillowcase made from a different material. They can dry hair and make it fluffy. The coarse texture of the cotton can also tangle the hair and make it fluffy.
6. Do not comb your hair when it is dry
It is a very important rule. Comb your hair with a toothlike brush. You can also use a soft bristle comb.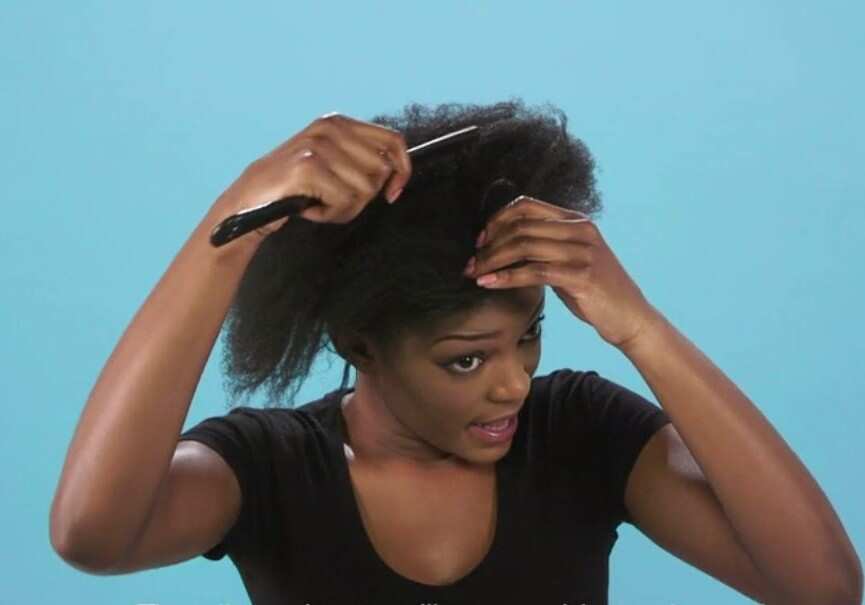 Best hair care products for transitioning from relaxer to natural
How much effort is needed to bring curly, naughty hair in order? How many styling tools are required - hair lacquer, foam, to put naughty strands and fix them in the right position. But there is always one wayward curl.
We present to the best remedies for transitioning from relaxed to natural! Before you read about the products remember the following rules:
Do not forget that some remedies need time. If something didn't work after you used it the first time, try to repeat the same procedure 2-3 more times. If you still do not see the result, you can try another product.
Do not apply too much of the product to your hair, mainly if it contains sulfate, silicone or paraben. It can damage your hair.
Do not style your hair using too much heat. Hair can be damaged and become too fluffy.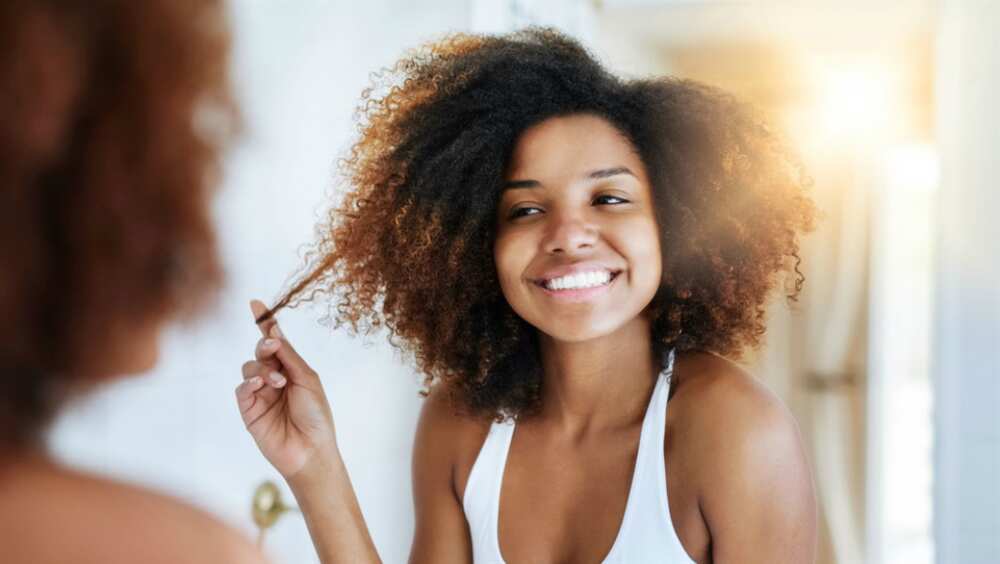 1. Shea Moisture Hair Repair & Transition Kit
This kit contains all the necessary trace elements for dry and damaged hair. It includes a Deep Treatment Masque, the Moisture Retention Shampoo, Restorative Conditioner, and Reconstructive Finishing Elixir to rebuild your mane. The mask of this series provides nutrition and hydration from root to tip. Regular use of the mask makes the hair soft and manageable. Thanks to this cosmetic product the resistance of hair to stress caused by combing, using a hair dryer and ironing, increases.
How to use: Apply a mask on the root zone of clean damp hair and spread over the entire length of hair. Wash with water after 2 minutes. Apply 1-2 times a week.
After using this wonderful remedy, your hair will return the natural shine and elasticity of the curls.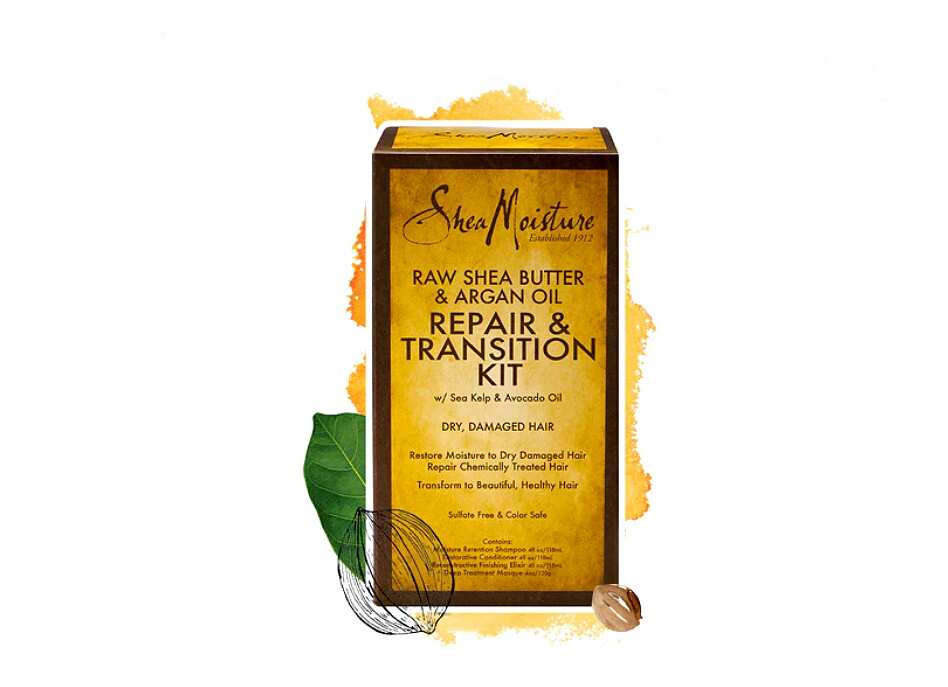 2. As I Am Hydrating Elation Intensive Conditioner
The fashion brand "As I Am" has developed a special conditioner for curly hair - Hydrating Elation Intensive Conditioner. Its formula very effectively moisturizes the strands and helps get rid of excess fluffiness.
The Hydrating Elation Intensive Conditioner for curly hair also perfectly softens the strands and makes them incredibly soft to the touch. Your hair will always delight you with elegant styling with such an essential cosmetic.
How to use: Apply to wet hair. Wash off with water. In case of contact with eyes, wash immediately with water.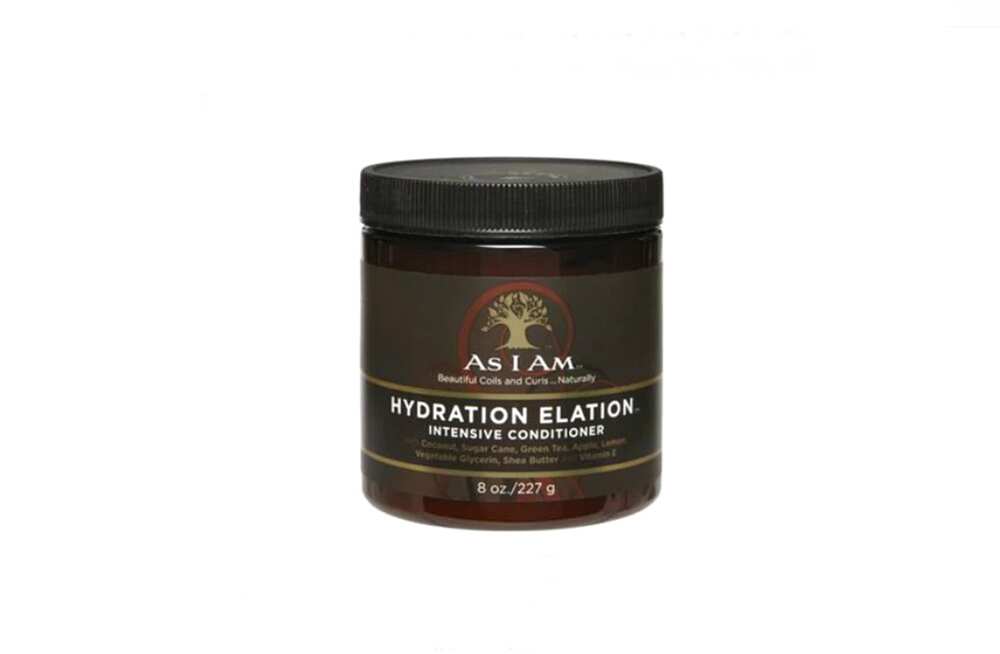 3. Darcy's Botanicals Coconut Lemongrass Transitioning Creme
The professional line of hair care products from Darcy's Botanicals brand offers excellent opportunities for those who prefer to get the most effective result after applying the brand's products. The innovative discovery was the Coconut Lemongrass Transitioning Creme.
How to use: Cream care should be applied to wet or dried hair and should not be washed out.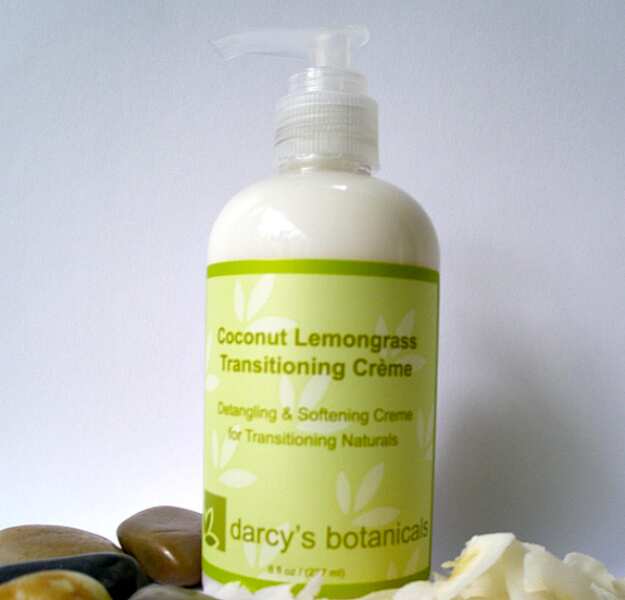 4. Creme Of Nature Perfect 7 Leave-In Treatment
Creme Of Nature's Perfect 7 Leave-In Treatment indelible curly hair cream helps to create a stylish, glamorous, and incredibly attractive look. It weightlessly covers the strands, making each curl more elastic and distinct. It helps to achieve luxurious curls at home after transitioning from the relaxed hair.
How to use: Apply a small amount to your hands and distribute evenly on wet hair. You can also use it on dry hair.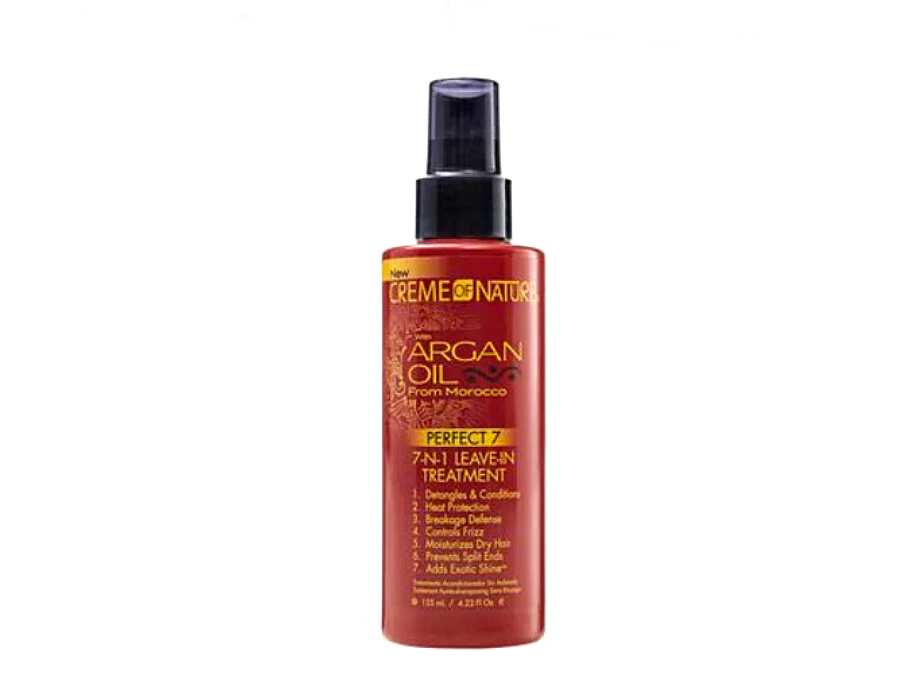 5. It's A 10 Miracle Hair Mask
Hair restoration procedures are necessary from time to time. And if we are talking about naturally curly hair, the fluffiness and naughtiness of which puts you off balance every day you need constant quality care. Professional cosmetics from the brand "It's A" will help to take care of your curls at the highest level.
The mask for curly hair from "It's A" is nourishing and moisturizing the strands along the entire length. Useful microelements saturate hair tissues with vitamins and minerals, give them strength, as well as saturate them with substances necessary for normal growth, eliminate fluffiness. 10 Miracle Hair Mask will give your hair health and protection.
How to use: Apply a mask on the hair along their entire length and comb. Leave for 10 minutes, then wash.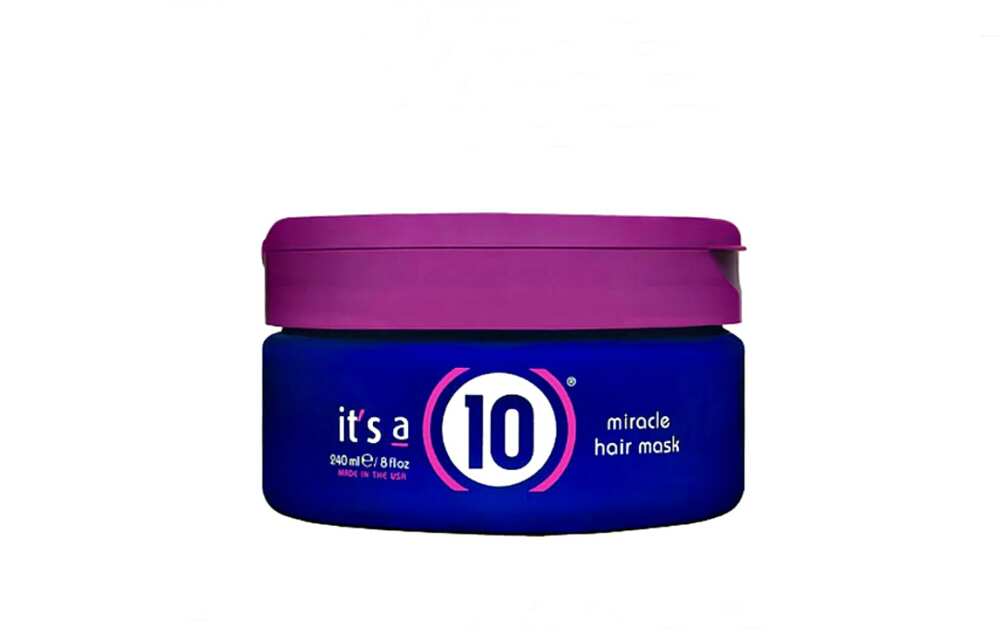 6. Jessicurl Deep Conditioning Treatment
Do you want strands to be thicker, healthy, and silky? Jessicurl Deep Conditioning Treatment is the fulfillment of your desire. Thanks to it, the curls become 100% healthy. Hair gets rid of brittleness and split ends, are restored along the entire length and gain healthy shine.
The tool nourishes the hair with moisture, nutrients, and healing extracts. The conditioner strengthens and heals damages, gives softness and smoothness. Naughty curls become obedient and easy to fit. The wonderful aroma decorates hair. The product refreshes and prevents tangling. Your strands will always be neat and beautiful.
Treat your curly hair with Jessicurl Deep Conditioning Treatment and forget about weak and naughty curls in favor of luxurious and thick strands.
How to use: Apply conditioner on wet hair. Leave for 3-5 minutes for deeper conditioning. Wash hair with water.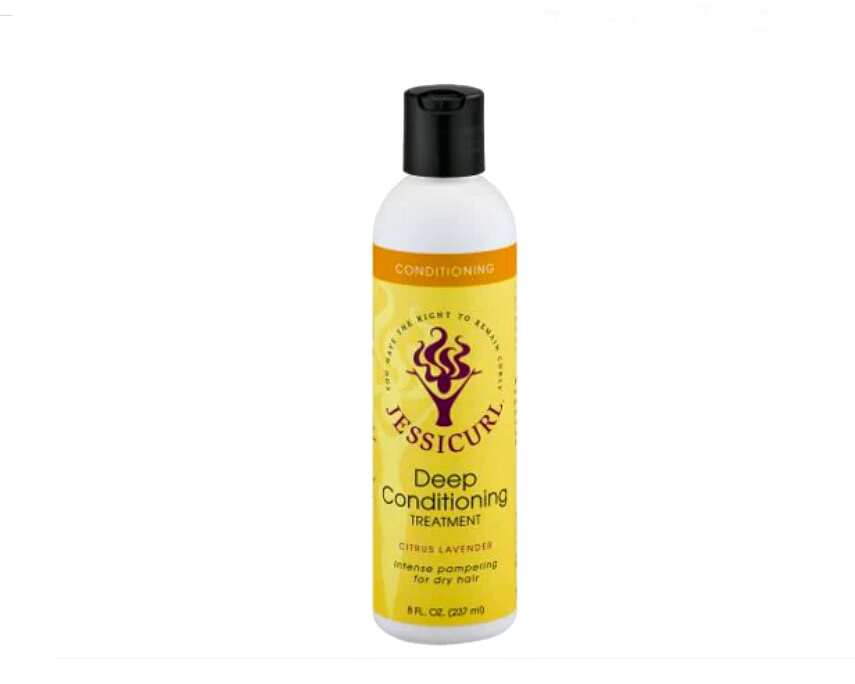 READ ALSO: How to make natural hair soft and curly
7. Jamaican Mango & Lime Transition Natural Springing Gel
Extracts of oils in the composition perfectly nourish the hair and maintain the necessary moisture balance of the skin. The remedy also nourishes the hair follicles with a variety of vitamins and trace elements. Hair becomes elastic and shiny, and curls become elastic.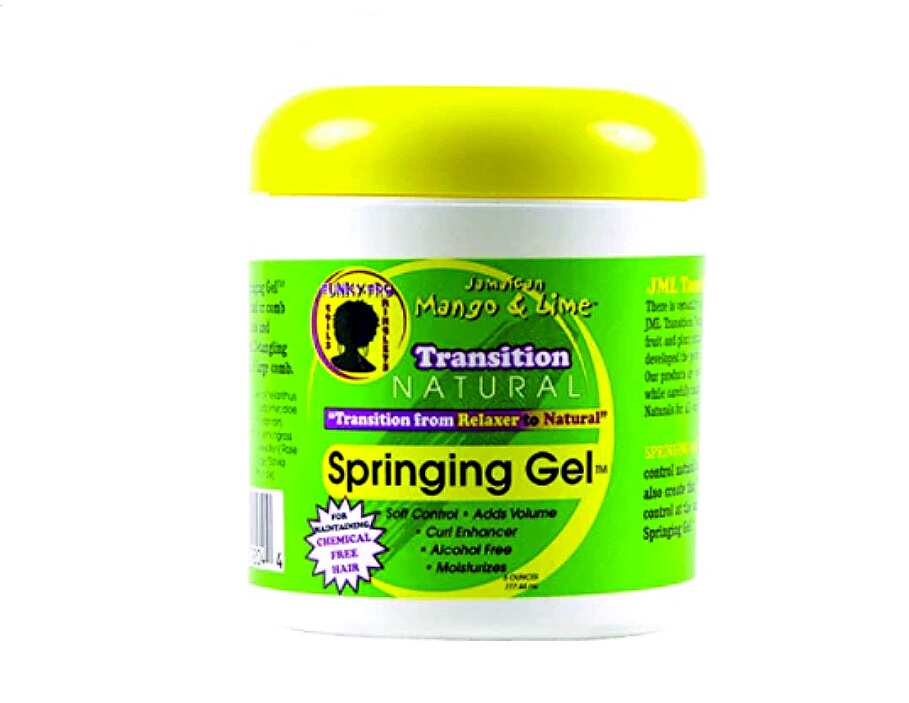 8. Camille Rose Naturals Fresh Curl
Formula Camille Rose Naturals Fresh Curl will put in order even the most naughty curls and pacify overly tough hair. The special Smooth Plus complex restores the elasticity of the hair, making it incredibly resilient. The remedy helps to give the correct shape to each curl, highlight and emphasize its romantic twists. Your curls will be alive and natural, as the cream gel Camille Rose Naturals gives them a volume without gluing. It smells like a peach so good, so you want to eat it.
How to use: Apply the cream-gel on the palm, evenly spread over the entire length of wet hair.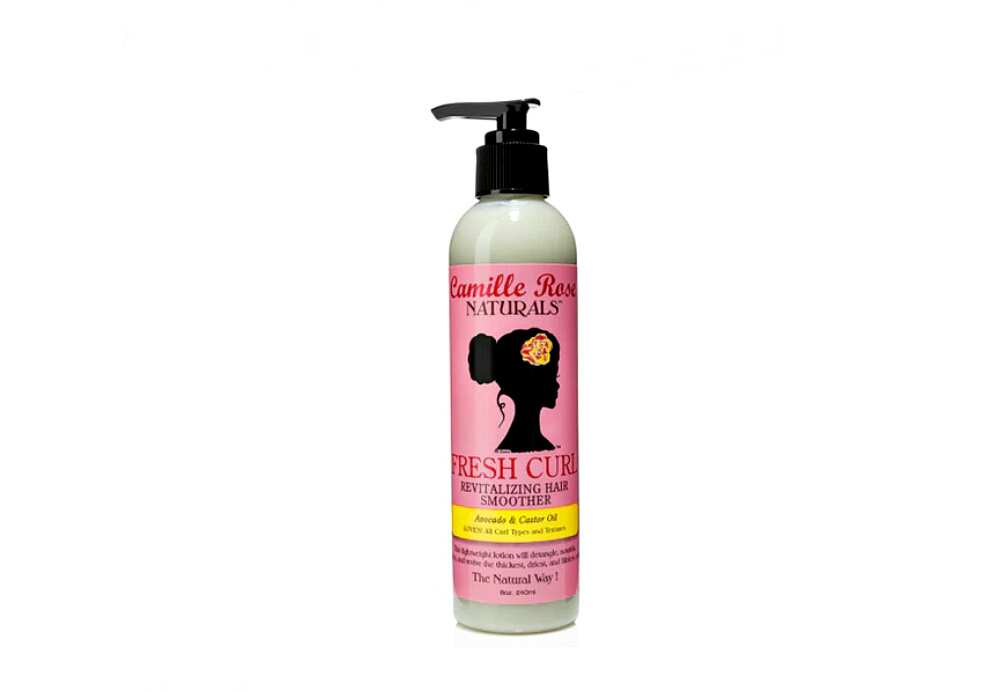 9. Curls Blueberry Control Paste
Gel texture for curly hair Blueberry Control Paste from the brand Curls will help to focus on the curls, emphasizing and highlighting their beauty. The product perfectly moisturizes the strands and provides a strong fixation with a high degree of resistance to moisture due to high-tech components.
The UV filters in the antioxidant complex with blueberry extract, shea, and mango butter, and argan oil form a protective barrier against harmful ultraviolet radiation and high-temperature exposure.
How to use: Evenly distribute on wet hair before using a diffuser or form curls with your fingers and allow them to dry naturally.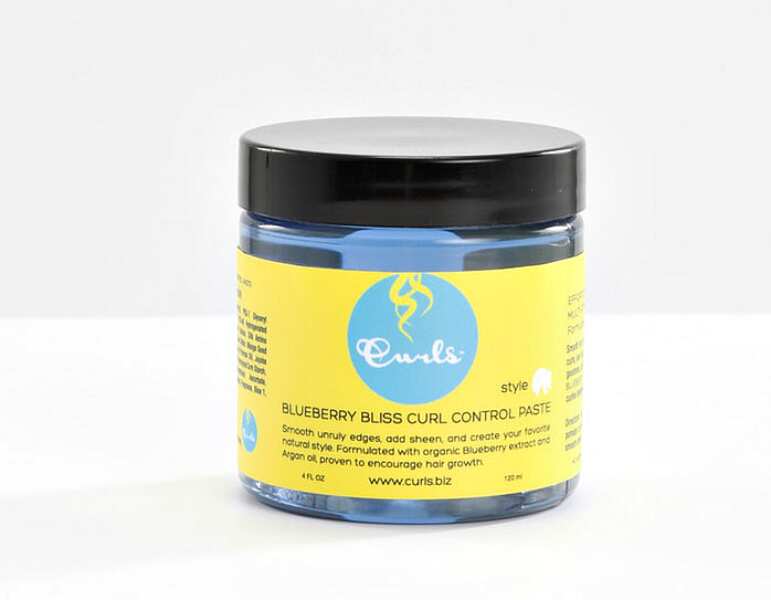 10. Trader Joe`s Organic Vіrgin Coconut Oil
Healthy and nourishing natural coconut oil, which forms the basis of the product, has an extremely positive effect on the overall condition of the hair. It is rich in essential amino acids and other active substances. This oil intensively nourishes and moisturizes curls, helps to strengthen and restore them. As a result, your curls get a well-groomed look and become healthy.
How to use: Take a sufficient amount of hair on the palm of your hand and evenly apply to towel-dried hair.
There are at least 10 best products for transitioning from relaxed to natural hair in your arsenal now. The main thing is to use them wisely and do not overdo with the quantity of the product and frequency of usage. Let your hair always be healthy and beautiful!
READ ALSO: Best haircuts for black men to rock this season