Nowadays due to media technologies, we have an opportunity to look at celebrities` every step. We can even write down their whole love story! For example, the writing of the love story of Priyanka Chopra and Nick Jonas. If you want to know about Priyanka Chopra husband, go on reading!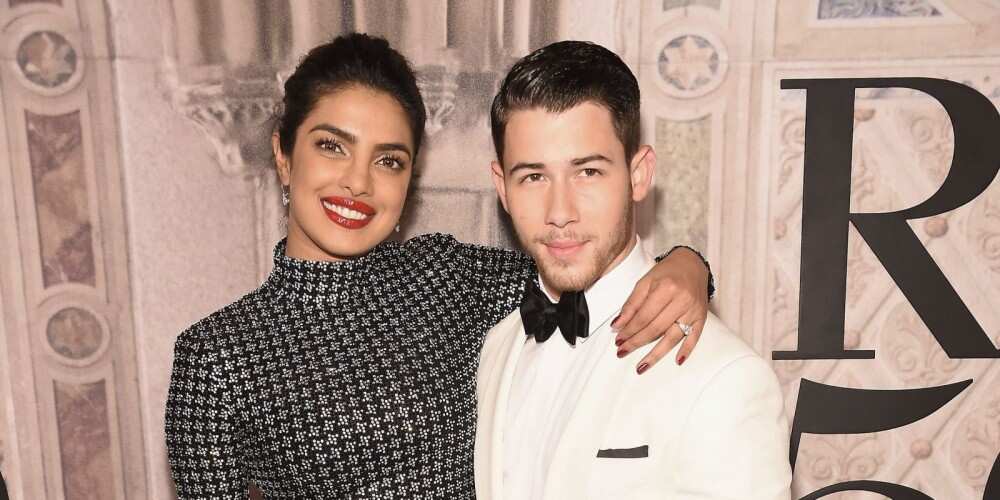 Priyanka Chopra and Nick Jonas love story
By 25, Nick Jonas, a former soloist of the Jonas Brothers, had already managed to date Miley Cyrus, Selena Gomez, Delta Goodrem, and Olivia Culpo. In May he was seen with the famous Indian and Hollywood actress and model - Priyanka Chopra. The difference in 11 years (she is 36, and he is 26) did not bother Nick Jonas and Priyanka Chopra at all.
This Priyanka Chopra relationship history began over a year ago. They met at Oscar after party. At the beginning of Priyanka Chopra and Nick Jonas relationship, the stars denied the rumors about their romance but failed to hide their love from the paparazzi. Nick and Priyanka appeared together at various parties, at baseball and even at the musical "Beauty and the Beast."
Nick first flew with his beloved to India to meet her mother. And on July 18, on Chopra's birthday, the singer proposed to her.
READ ALSO: Priyanka Chopra and Nick Jonas love story
READ ALSO: Priyanka Chopra biography
Nick Jonas and Priyanka Chopra engagement
Nick gave Priyanka a ring from Tiffany & Co. By the way, Priyanka was supposed to act in the film "Bharat" but refused a few days before the shooting began just because of the upcoming engagement. The director of the picture, who, though, wished her happiness, did not like this very much and added that she had acted a kind of unprofessionally.
Later on her Instagram account, the actress posted photos from her bridal party.
Priyanka Chopra and Nick Jonas wedding
Priyanka Chopra and Nick Jonas wedding ceremony was held in the palace Umaid Bhawan in India. It took place at the end of November. Among the guests of the event, there were only relatives and good friends: the groom's brothers Joe and Kevin were seen with their women.
By the way, the actress` designer and friend - Ralph Lauren was the first person to tweet about Priyanka Chopra and Nick Jonas marriage on Twitter. According to some sources, it was he who created Priyanka's wedding dress and Nick's tuxedo.
READ ALSO: Priyanka Chopra movies and TV shows
The couple shared photos from the event in traditional Indian costumes on Instagram. Priyanka wrote under the picture:
"One of the most special things our relationship has given us is a merging of families who love and respect each other's faiths and cultures."
Chopra, 36, and Jonas, 26, both wrote in an Instagram post.
And so planning our wedding with an amalgamation of both was so so amazing. An important part for the girl in an Indian wedding is the Mehendi."
The next day after the ceremony at which the newlyweds exchanged oaths of loyalty and rings Nick and Priyanka faced another wedding ceremony - according to the Indian canons.
We hope that the second chapter of the newlyweds` story will not be so short. Congratulations!
READ ALSO: 10 best action movies of all time