The breaking news about Cardi B and Offset marriage recently appeared on the Internet. If you want to know about significant changes in the life of your favorite celebrities, read this post!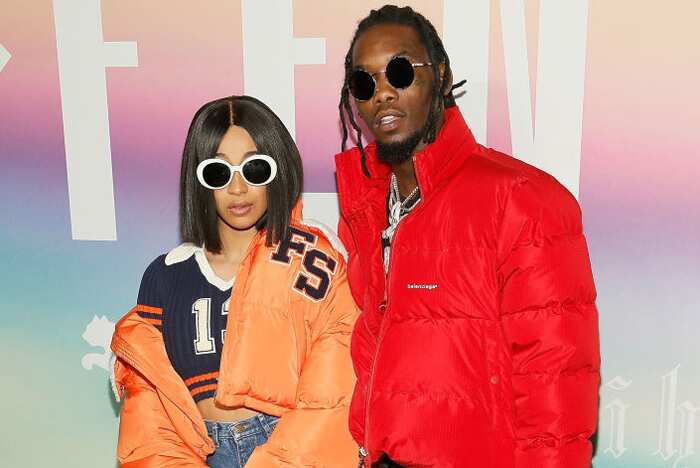 Cardi B and offset love story
In 2017, Cardi B got married with the rapper Offset. They were a perfect couple; they were both spontaneous, energetic, charismatic, and active. They met in 2016 at a music show, and later released a song called "Lick" together. Cardi B denied their relationship for some time. She once said:
"I'm not saying I'm dating an Atlanta guy."
But some time later in 2017, she confirmed their relationships. Their love story was not without minor dramas, but these two stayed together despite everything.
Cardi B and Offset marriage ceremony was organized only for close friends and relatives, and soon the couple confirmed that they were going to become parents. She wrote:
"There are so many moments that I share with the world, and then there are moments that I want to keep for myself. Getting married was one of those moments!"
READ ALSO: Cardi B and Offset engagement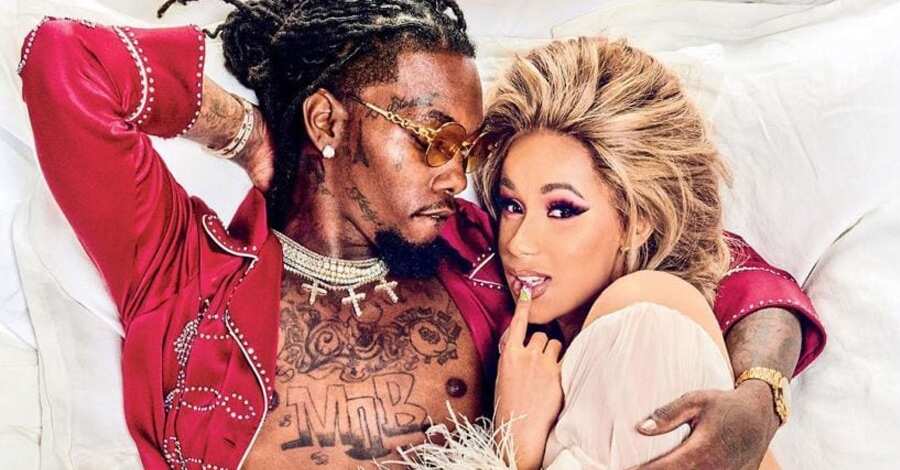 Cardi B and Offset drama
Despite the fast and promising success of Cardi B in her career, something went wrong in the private life of the star. Soon after her marriage, Cardi B`s husband was accused of cheating on her. According to www.complex.com a woman called Celina Powell posted a photo of a sonogram of her baby girl on Instagram and wrote the following:
"I'm not sure what the future holds but I hope @offsetyrn & I work this out for the sake of Karma Lee Cephus."
Offset and Cardi said that they did not know this woman personally, but there is video proof on the Internet where Offset spoke to Celina Powel in a FaceTime call. Later from the stage during one of Cardi`s performances, the woman announced:
"I let a n**** know though.. you pull that sh*t again, you gonna lose your wife."
On Tuesday, November 4, 2018, Cardi B posted on her page a video with the following words:
''I have been trying to work things out with my baby father, and we are really good friends and business partners, and we've got a lot of love for each other...things haven't been working out between us for a long time, and it's nobody's fault. I don't know it might take time to get a divorce and I am always going to love him forever because he is my daughter's father."
Offset was left with the tattooed Cardi`s name on his neck.
READ ALSO: Rapper Offset car accident
Cardi B baby
Cardi B kept her pregnancy in secret for a long time until she became the guest of "Saturday Night Live" and announced it officially. She and Offset gave birth to a baby girl in 2018 in Summer. Cardi posted a photo on her Instagram account with the caption: "Kulture Kiari Cephus 07/10/18 @offset."
In such a difficult time for their family, Cardi promises to stay friends with her "future ex-husband" because they are both parents of Kulture Kiari Cephus.
Nobody, but the couple, knows for sure what influenced the decision of Cardi B and Offset to split up and divorce. One thing can be said for sure: there was too much information about their private life and family problems on the Internet. Maybe this drama is one more example of the situation when it is better to keep silent to save the happiness?!
READ ALSO: Cardi B's sister: interesting facts to know about her