Police recruitment process in Nigeria
Are you going to take part in the Police recruitment process in Nigeria but you do not know how to do it? Legit.ng will help you with this! If you are interested in the Police Force recruitment process, go on reading!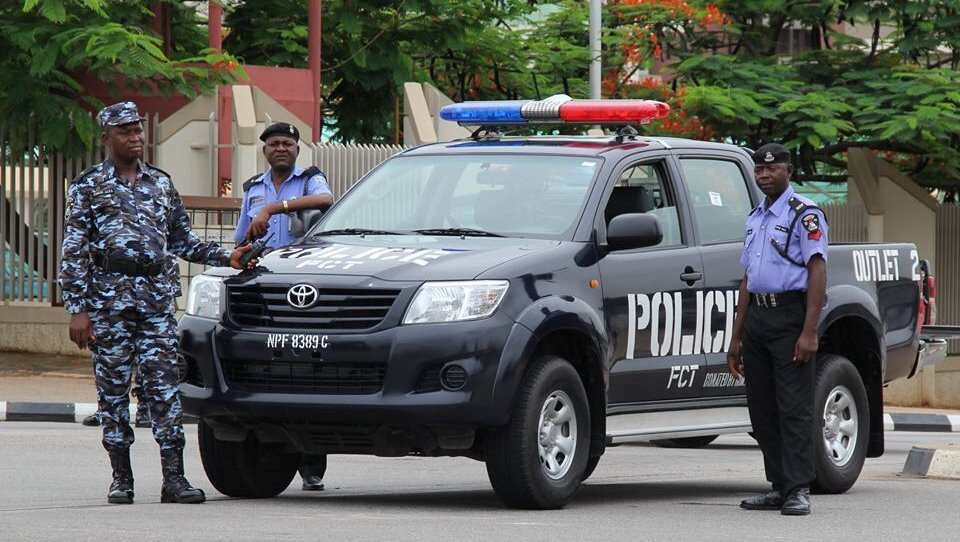 Nigeria Police recruitment in 2018
The Nigerian Police recruitment in 2018 has started. It is planned to recruit 6,000 Nigerians of the 36 State Police Command Headquarters and the Federal Capital Territory. Many candidates have already received letters for further testing. Other people who want to take part in Nigeria police recruitment should meet the following requirements:
You should be a Nigerian citizen.
You must own a valid identity card and be of the age of 18 – 25 years old.
You should have at least the Higher National Diploma.
You should be at least 1.67 meters in height if you are a man, and 1.63 meters – if you are a woman.
Only for men: your expanded chest measurement should be at least 86 cm (34 inches).
You must not have physical disabilities like Defective Eyesight or Squint Eyes, Amputation of any part of the body, Deformed Hands, etc. (For more information visit www.recruitmentformportal.com)
READ ALSO: Police recruitment form 2018-2019 is out: what are the requirements?
More details about the Police Force recruitment process
To leave your ONLINE application, visit police recruitment portal - nigeriapolicecareers.net and fill in police recruitment form. Keep in mind that for registration you can use your valid phone number or E-mail address only once! You will be asked to fill in:
your personal information (your origin, hobby, religion, nationality, etc.);
educational qualifications (certificates, school, etc.);
you are next of kin information;
you will be asked to select a state where you would most likely wish to write your aptitude test.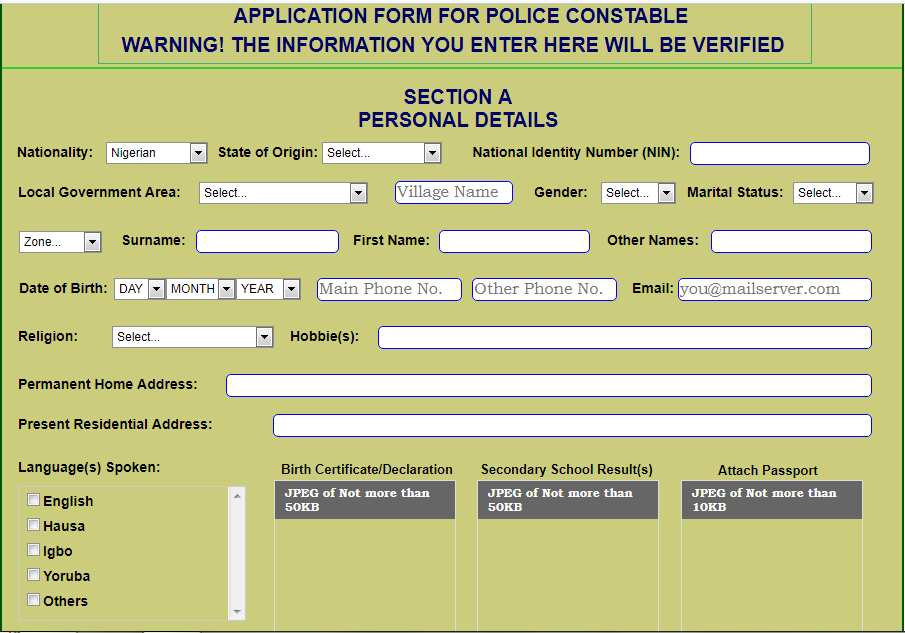 READ ALSO: Duties of assistant superintendent of police in Nigeria
Carefully check the information before you submit it!
After the application, you will receive a letter on your E-mail address. Print it and save your unique ID for the future instructions. You will be asked to present this letter or ID in case you are shortlisted and contacted.
Keep in mind that commission will not answer your questions by mail, so carefully read the information on the website. Moreover, you have to know that the application is free and the last day to apply is the 11th of January, 2019.
Hurry up to apply and get your chance to become a police officer. Nigeria needs a new hero. Maybe it is you?
READ ALSO: Who is the current Inspector General of Police in Nigeria?
Source: Legit.ng