What does Hushpuppi do for a living?
Hushpuppi is probably living every Nigeria's kid dream of having large sums of money and living a luxurious life. He often flaunts his expensive cars, branded clothes and accessories all over his Instagram page. Some of his fans and followers claim that the vast wealth comes from his fraudulent acts on the internet, but the young man remains silent on such claims. It then begs the question, what does Hushpuppi do for a living?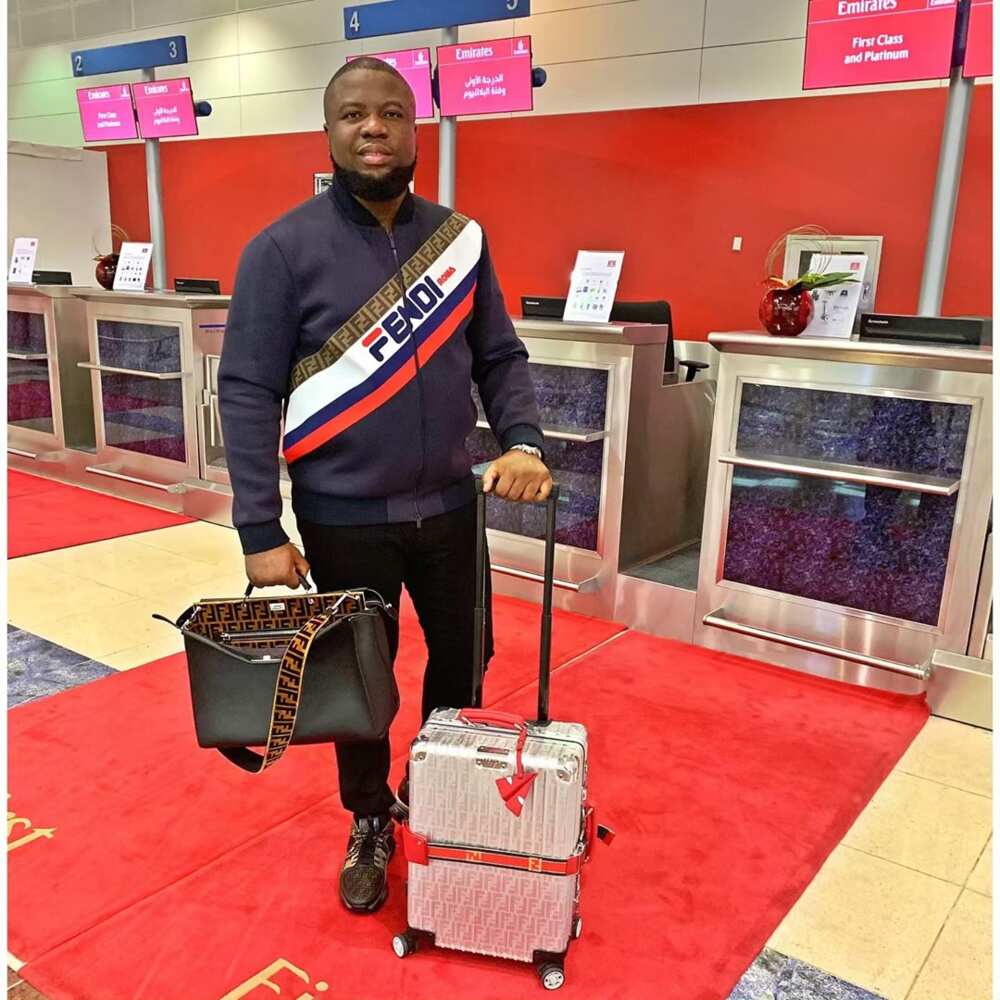 Little is known about the source of his wealth and background. Although he states on his social media page that he relates with the Nigerian kids from humble backgrounds, he rarely talks about his childhood and upbringing. In this article, we have covered the following aspects:
Hushpuppi's source of wealth
Is Hushpuppi Yahoo boy?
Is he connected to politics?
Is he a real estate developer?
A little about Ray Hushpuppi biography
Hushpuppi's net worth?
Hushpuppi family
Hushpuppi cars
His source of money revealed?
Go ahead and learn everything about this personality!
1. Hushpuppi source of wealth
How did he earn his money? What does he do for a living? These are the questions that come up when you mention Ray. The flashy lifestyle that involves private jets, expensive cars, pictures in luxurious hotels and clubs and costly drinks have made him so popular.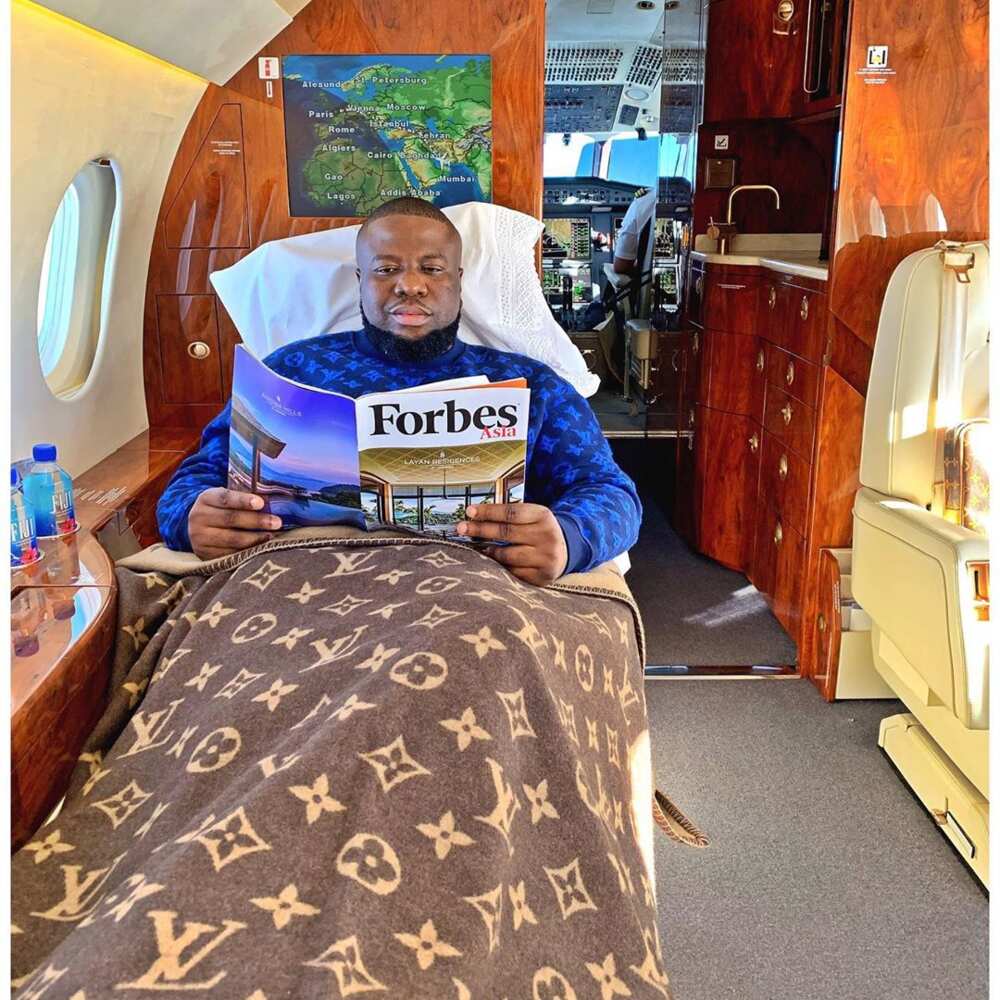 He spends a significant amount of money on financing his lavish living. When asked, he says he is a 'professional beggar.' The fact that he rarely talks about his source of wealth makes people have numerous speculations. Some of those are;
2. Is Hushpuppi Yahoo boy?
A yahoo boy is an individual who makes money by using fake yahoo email accounts to defraud people. Ray was once linked to being a Yahoo boy when he forgot to hide the email address in a screenshot he shared. The email was later discovered to belong to one Jane Woodscrane based in Houston. He has been assumed to be Nigeria's richest Yahoo boy alongside others like Mompha, Baddy Oosha and King Jide. Is it true, though?
3. Is he connected to politics?
It is common to link rich people with politicians. It's often assumed that some Nigerian or Malaysian politician finances Ray, but again, there are no proofs to any of these assumptions.
4. Is he a real estate developer?
If his Instagram page bio is anything to go by, then the young guy acquired his wealth through real estate deals. For him to live such a lavish life, then he must be dealing with wealthy clients. However, he has not yet come out to affirm the assumption.
5. A little about Ray Hushpuppi biography
Who is Hushpuppi? Ray Hushpuppi real name is Raymond Igbalodely but is mostly known as Aja Puppi or Aja 4. He was born and raised in Lagos, Nigeria. The Dubai based billionaire and philanthropist gained fame when he began showcasing the luxurious lifestyle that he lived alongside his friends. He gained even more fame due to his virtual battle with Davido Adekele on social media.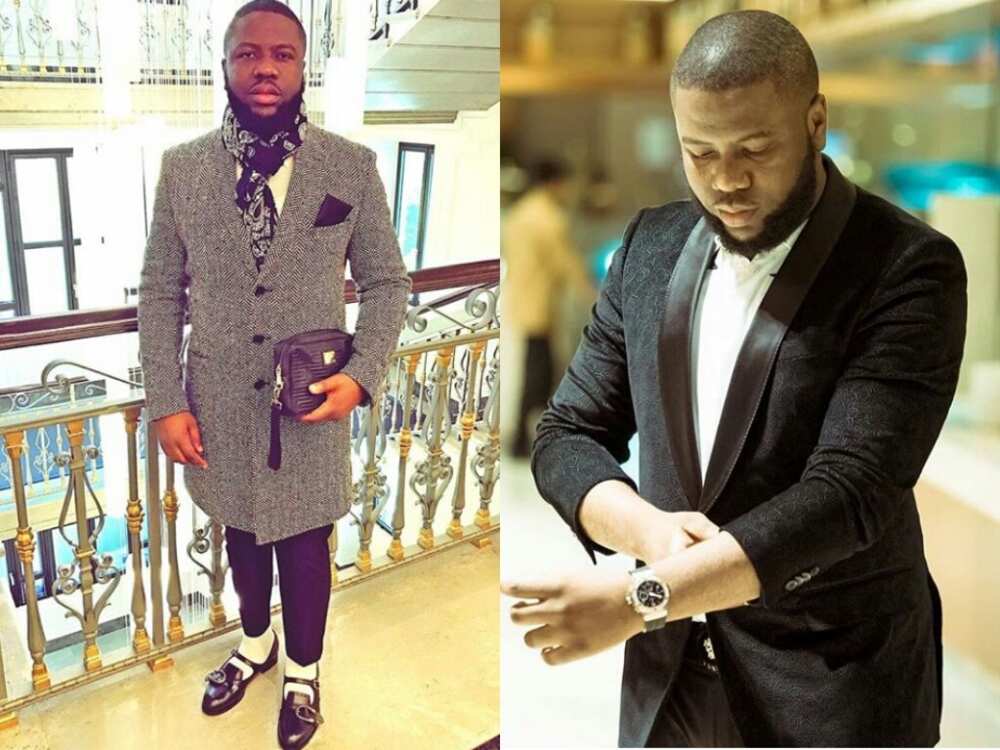 When asked about the success and richness he has, he replies that he used to be a devoted and hazardous gambler once then the Lord blessed him in galore. Now he has everything he wants: fashionable muscle cars and plenty of expensive clothes and accessories that he seems to like so much.
Nigerian celebrities have also severally criticised the lifestyle he flaunts online. Most of them say he does not deserve to have such huge amounts of money. Phyno, a talented Nigerian rapper claimed that his focus was solely on material things while Ice Prince said he did not care about representing his nation. Kcee asked him to be honest about the source of his income and further added that his wealth is questionable. He said it cannot be linked to hard work.
Singer 2face replied to a comment he wrote concerning the Xenophobic attacks in South Africa. He asked him to stop claiming that celebrities don't care simply because they did not post their comments.
6. Hushpuppi's net worth?
The young man seems to have a lot under his name including premium cars, private jets and luxurious apartments. Although how he acquired wealth is not known, he seems to be getting more vibrant by the day. He often advises his younger followers on his Instagram page to work hard and avoid listening to haters to succeed in life.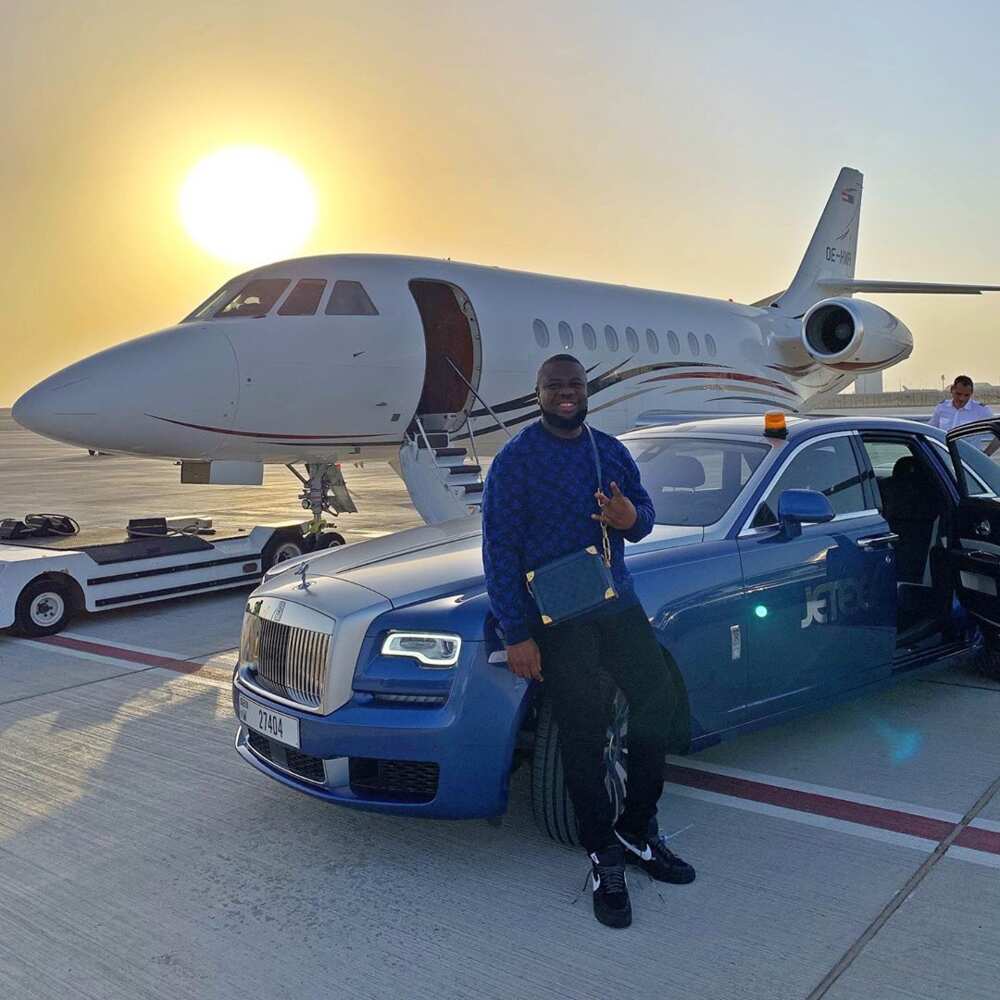 Although it is believed that his net worth is $20 milion, he has successfully managed to hide his exact net worth. He has taken numerous photos of him sleeping with money, revealing that he has a lot of it.
7. Hushpuppi family
Similar to his net worth and source of income, people know very little about the young man's family. In an Instagram post, he mentioned that his family live in a not so safe country with a lot of kidnappings. He also added that he wouldn't risk posting his family to online strangers who are not valuable to him.
When asked about his girlfriend, he said that he likes to hide what he loves and wants to last. He again leaves his fans with more unanswered questions.
8. Hushpuppi cars
The guy travels in superior cars and jets. He is believed to own a Rolls Royce Wraith, Range Rover Sports, Range Rover Vogue, Ferrari alongside others.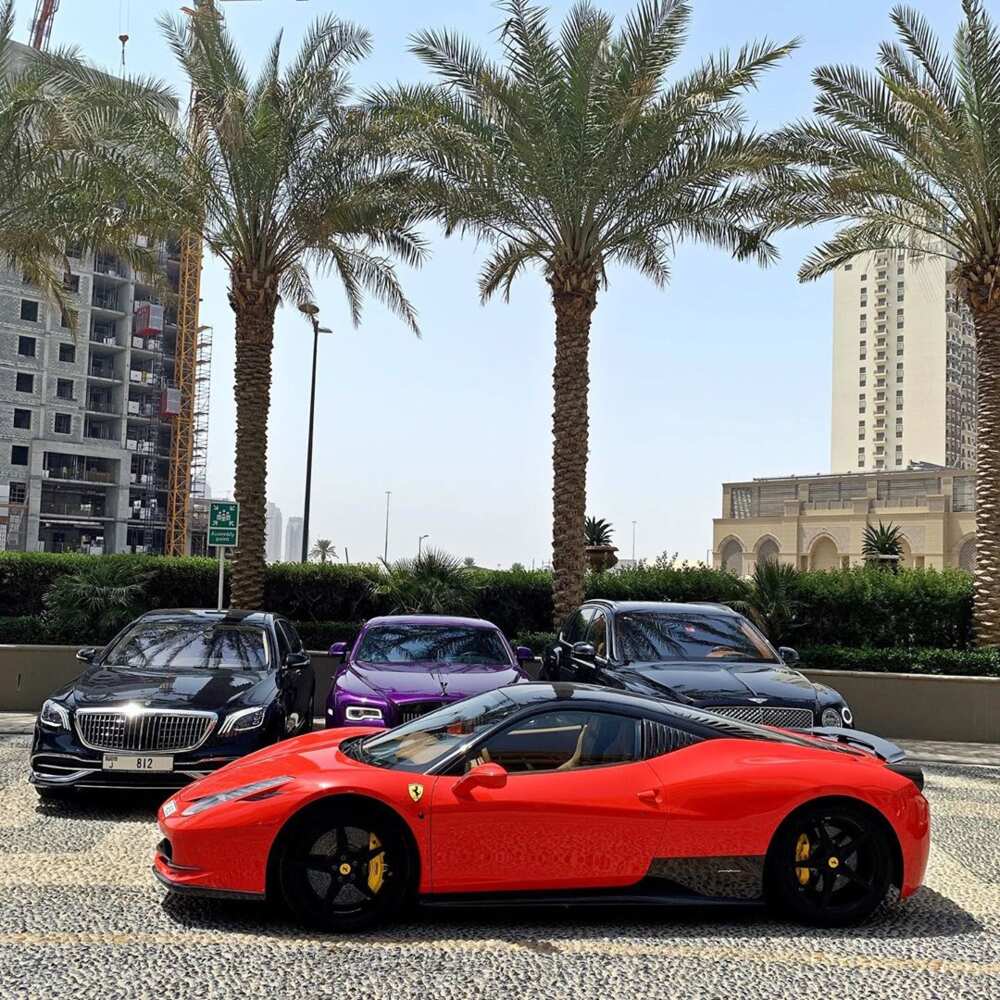 9. His source of money revealed?
No, not yet. It's a matter of interest to many people who would like to know everything about it. Unfortunately, there are no proofs to any of the existing assumptions, and so they remain only empty guesses.
Hushpuppi has a significant following on Instagram of 1.9 million followers. None of these people, however, are sure of his source of wealth. What do you think about his wealth? Amid all the assumptions going around, he chooses to remain quiet about his finances and continues to enjoy his luxurious lifestyle.
Source: Legit.ng