How to fry akara with palm oil
A lot of people want to know how to fry akara after they try it in street shops or when somebody treats them with this delicious snack. It's a popular dish in the Nigerian cuisine and there's nothing complicated in doing it right. Below, you will find a detailed guide to the cooking process of akara elepo and how to make it as tasty as possible.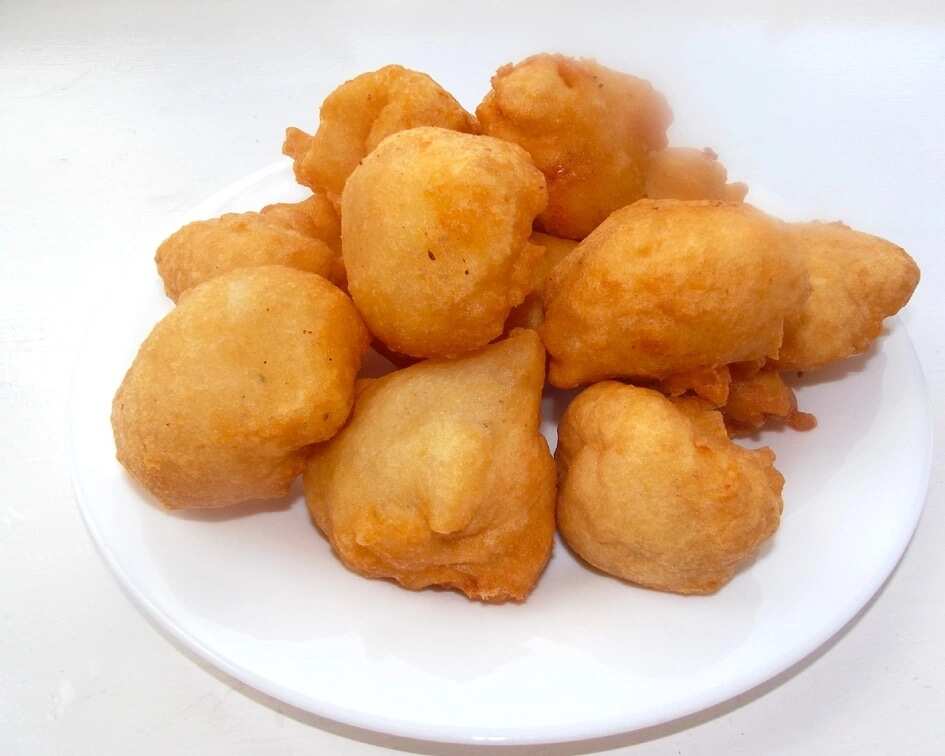 What is akara elepo?
Regular akara fried in palm oil is called akara elepo – akara for a bean cake and epo for palm oil. The name suggests that these small pieces are made out of beans cooked in a certain way. Here's what you need to do to receive a portion of lovely, crispy, and tasty little cakes that can serve as a perfect nourishing breakfast or a delicious snack.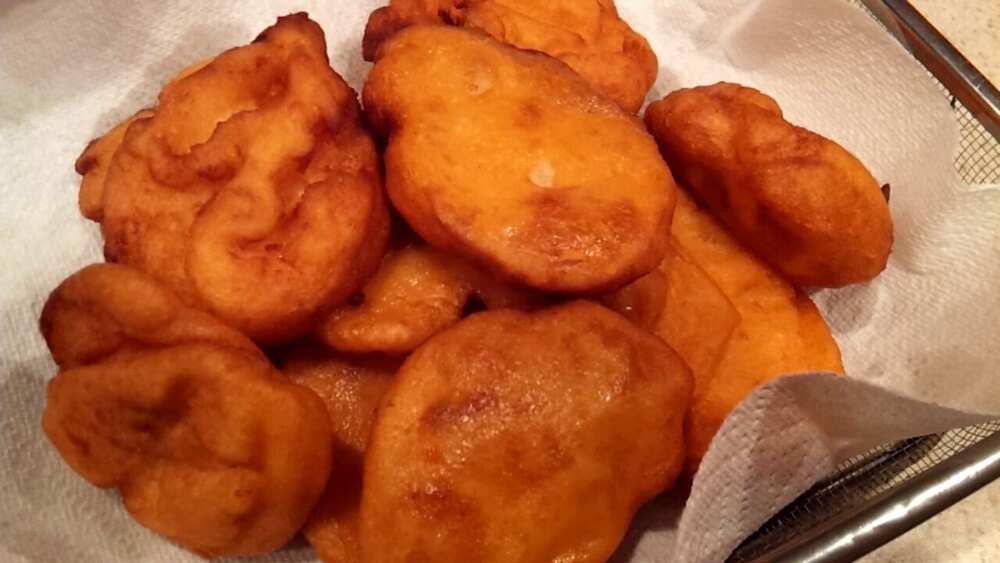 READ ALSO: How to make Akara with Bean Flour
Ingredients:
Beans – you will need 2 cups
Onion – ½ will be enough (onion is added for the flavor and juiciness)
Salt
Crayfish – this seasoning is optional but most people love akara better with it than without it
Palm oil – you will need a lot because deep frying always requires a lot of it
Now, when you have prepared everything, you can start cooking. First, soak the beans so that the skin is peeled off easily. The longer they stay in water, the easier it is to peel. Take handfuls and rub them between your palms to remove all the skin. Replace the water from time to time until all the beans are peeled and clean.
Now, take a blender and blend the onion and beans together. Make sure you don't use water. To be able to do this, you may need to soak the beans for many hours until they are soft enough to turn into a smooth paste with only small grains. The liquid that's in the onion should be enough to moisten the dry beans.
This done, add the seasoning (some people add only salt and black pepper, no crayfish or anything like that) and stir very well to make the paste evenly salty and seasoned. Then, pour the oil into a frying pan or a cooking pot, whichever you choose for the deep frying process, and heat up.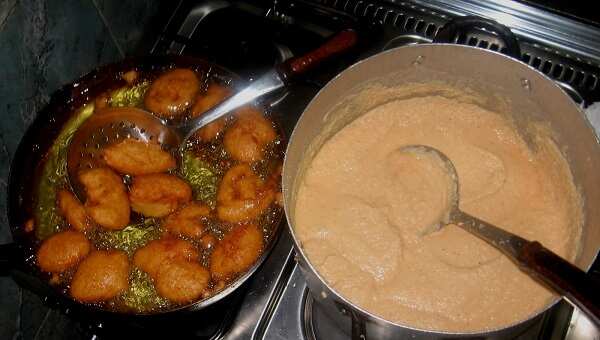 READ ALSO: Types of snacks in Nigeria
When the oil is hot enough (you will see the signs of boiling), start pouring small amounts of the paste into the oil. You can use your fingers to pinch the paste and pour it into the oil scoop after scoop or take advantage of a spoon. The second method is safer for your fingers because hot oil scalds and very painful.
Now it's time for frying and it will take you about 5 minutes to fry akara in palm oil on all sides until they turn brownish and crispy. Then, use a skimmer spoon to take them out of the oil and place them onto a paper towel to remove excess oil. Let the cakes cool down a little and here you have a delicious dish!
What is akara osu and can it be made with palm oil?
Sometimes, akara osu is a type of akara that has a paler color and a more delicate texture than akara elepo. Still, you can follow usual akara osu steps and finish cooking in palm oil. It's not a traditional akara in palm oil recipe so it will have a slightly different taste due to different ingredients:
Ingredients:
White beans – you will need 2 cups
Pepper mix – you can prepare a special mixture in advance but you can also make it while cooking. You will need 1 ata rodo (scotch bonnet), 2 jalapenos (tatashe) pepper, and ½ onion. All this should be perfectly blended together
Salt
Seasoning – you can use crayfish or you can choose seasoning cubes or even use both
Oil for frying – you will need about 1 liter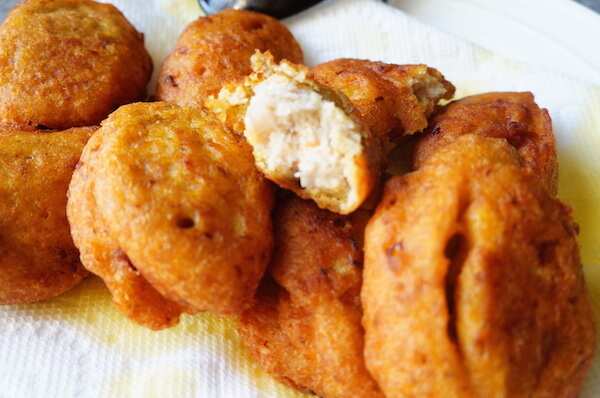 Don't forget to replace the oil after each portion if you have several ones. You will have a better taste with fresh oil and save yourself from the risk of cancer.
So, the process of preparation is the same. First, you need to soak the beans so that they are soft enough to be peeled effectively and so that they can be blended without adding water. When the beans are mashed into a paste, add the pepper mixture and blend everything thoroughly again to mix the components evenly.
When the paste is smooth and even, add the seasoning and salt and start heating up the oil. You need it to be really hot for deep frying. Then, use a spoon to pour scoops of the paste into the boiling-hot oil.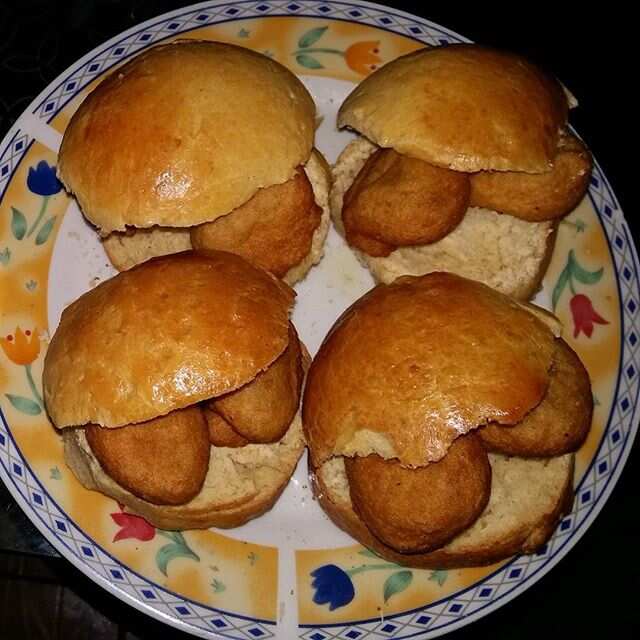 Fry the balls for about 30 seconds on each side or a couple of minutes in total if you have that much oil and all the balls will be floating freely in it. Then, use a skimmer spoon to remove them from the oil and place them onto a paper towel, which will absorb the oil.
The cakes are ready to be eaten. You can serve them alone, with soups and stews or in whatever else way you like. Sometimes, when purchasing this snack in the street, you can see that it's served with bread. It's absolutely normal and you can try eating these bean cakes in this same way.
Enjoy your meal and share the recipe with everybody who wants to learn how to cook a tasty and quick Nigerian snack for breakfast or for a tea party with friends.
READ ALSO: Nigerian snacks - Top 10 street foods you should taste
Source: Legit.ng