Local food in Nigeria by regions
Today, we are going to talk about types of local food in Nigeria and its peculiarities. Nigeria is a vast country with countless ethnic groups within the Nigerian nation. Of course, each bigger or smaller ethnic group or a tribe has its own traditional cuisine and a specific remarkable dish.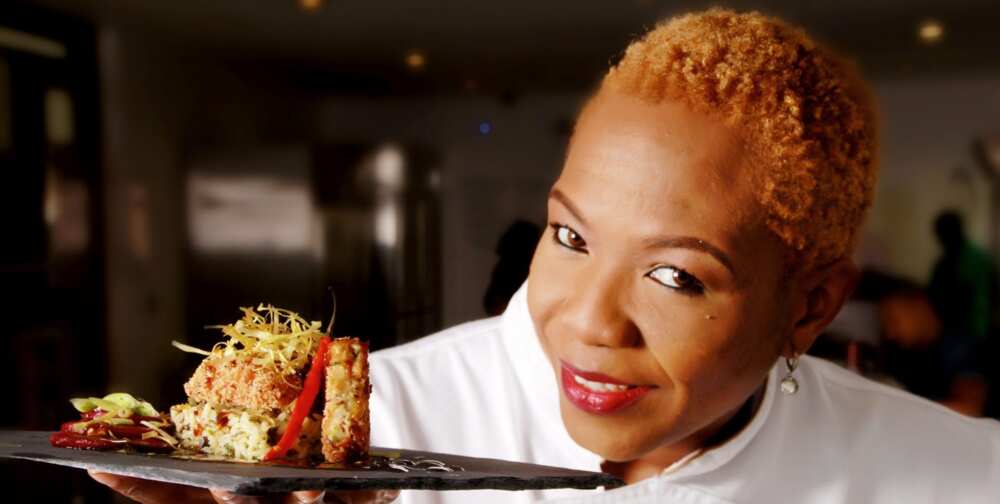 Image source: shutterstock.com
Traditional food in Nigeria and its origin
Below, you will find names and a short description of traditional, famous and delicious types of food you can find in different regions of Nigeria. Of course, they can be widely spread around the country, and it's very easy to find an Igbo dish in a Yoruba native area, and so on.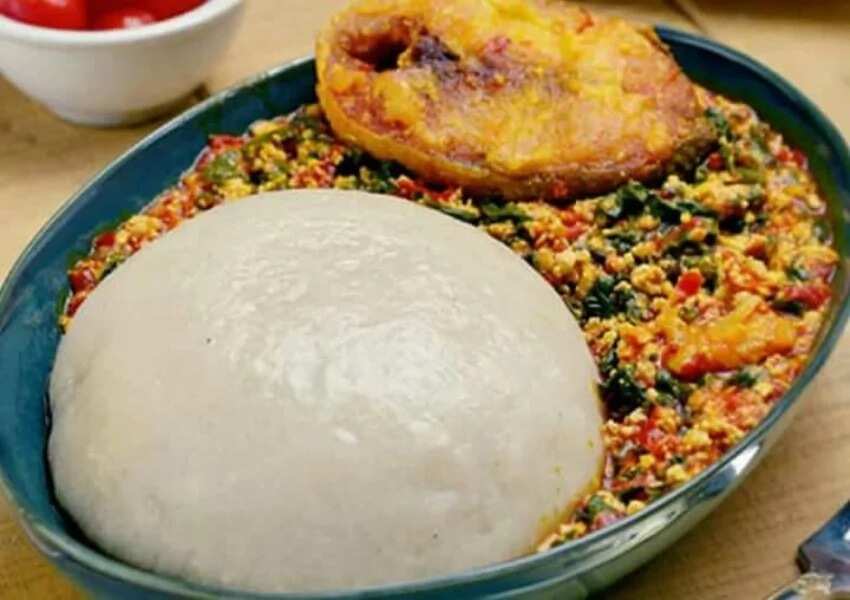 READ ALSO: What are top 10 Nigerian delicacies?
Yoruba and Igbo tribes have always been known as big lovers of yam. This is why this food is highly popular and known even abroad Nigeria as the one invented somewhere in Igbo or Yoruba areas. This is a great addition to diverse traditional Nigerian soups like Okro, Egusi, Ogbono, and others.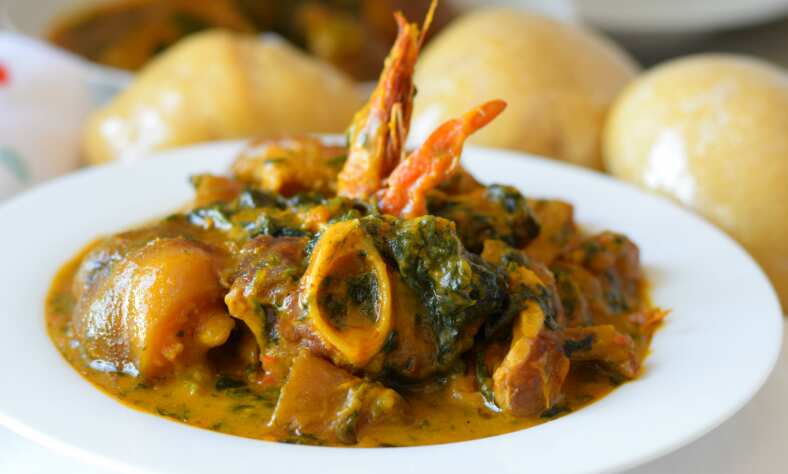 Image source: sisijemimah.com
This delicious soup from Anambra State is the same as pasta for Italians. There's no gathering or a big celebration in this land without this soup. It's delicious and nourishing, especially when served with some specific go-to-side snacks like fufu or eba.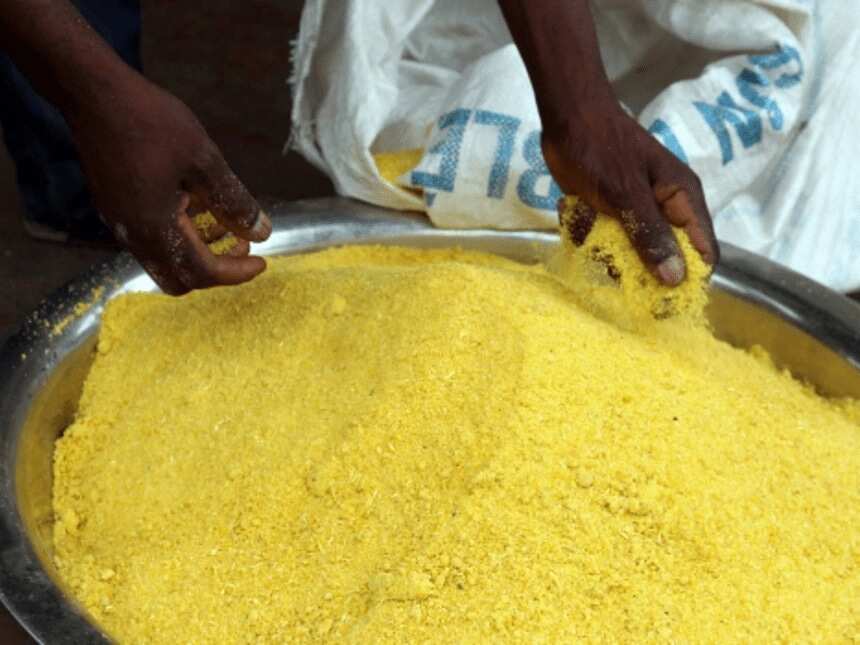 Image source: depositphotos.com
Garri is made out of cassava tubers, which are peeled and grated thoroughly into a fine mash and then fermented in a very specific way. After the fermentation is over, the mash is dried or even roasted to receive the final product. Then, it's mixed with hot water to create Eba and is served with any possible soup or stew, or eaten as a snack.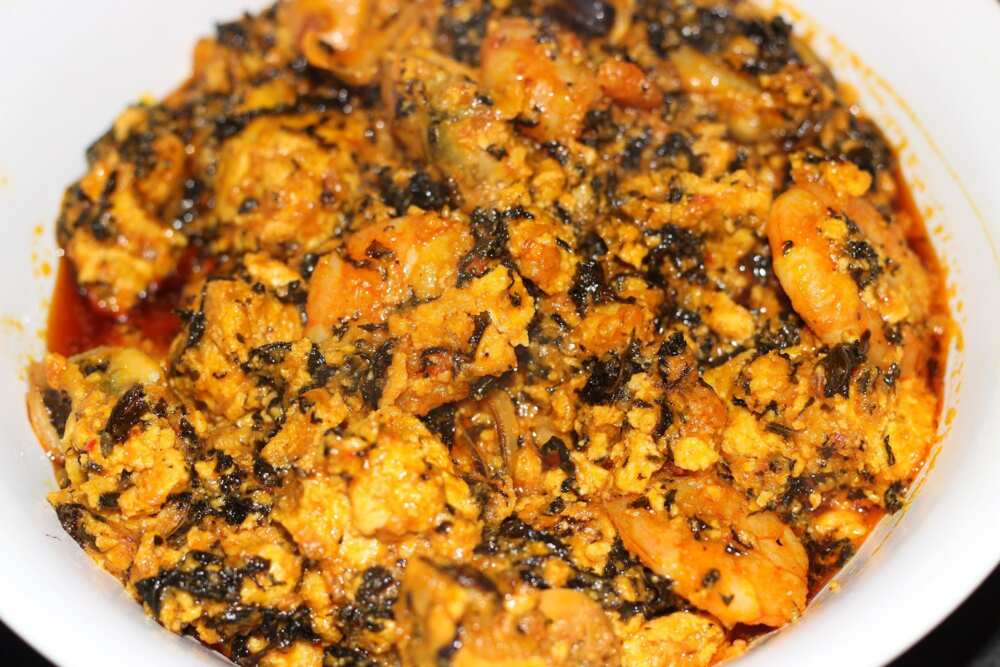 Image source: inuofebi.com
This soup is so popular among Nigerians that it's hard to trace its origin to a particular place. Wherever in Nigeria you are, you can taste different variations of this soup served in diverse ways. In southeastern areas, you can taste the way it's served by Igbos, in south – the way Ibibio and Efik people have it. In the north, Hausa and Edo will happily show you how to serve and eat this soup, and in the south west, Edo, Esan, and Etsako people will welcome you to taste it their own way.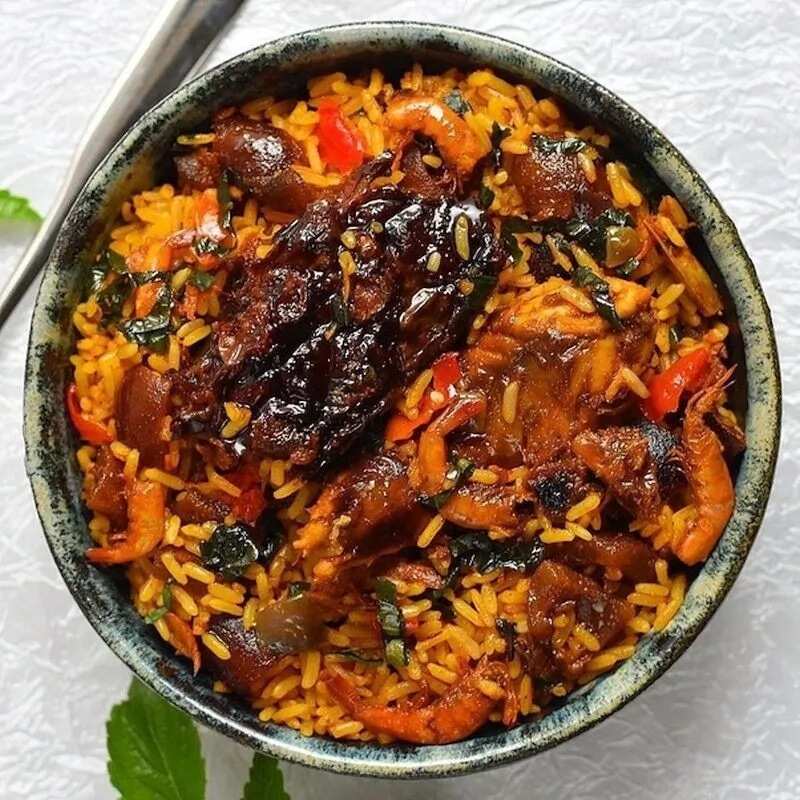 Is another pan-Nigerian dish that can be seen in many countries around Nigeria. This is a lovely colorful dish that consists of rice, tomato seasoning, many diverse spices, and vegetables. It's satiating and very tasty but simple and quite cheap in cooking. This is why it can be seen in so many cultures and even in the least developed and the poorest areas.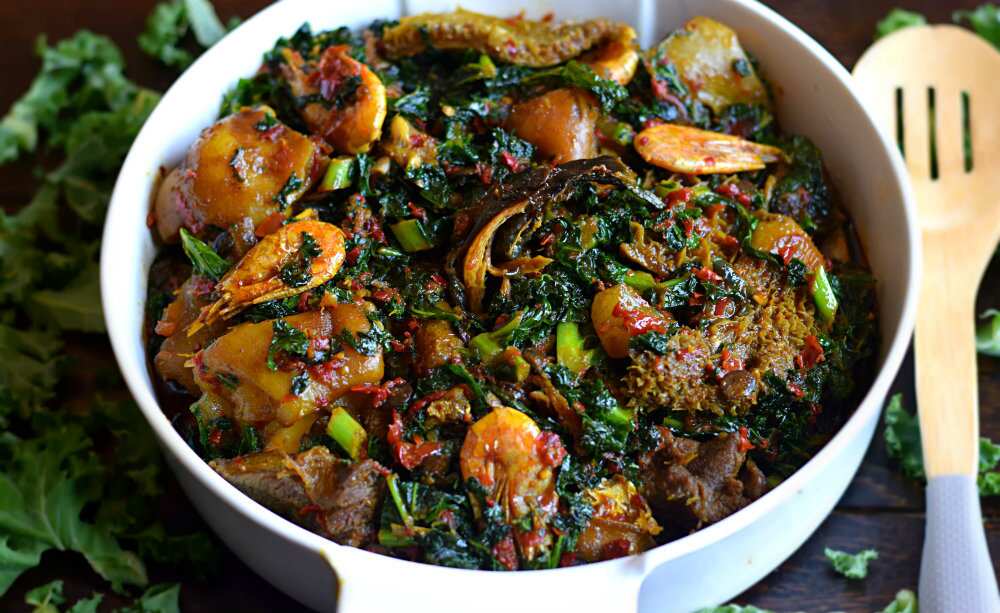 READ ALSO: Top Nigerian soups & stews recipes
This Yoruba delicacy has its roots in the Western part of Nigeria. It's made out of green leaves of pumpkins, some meat, for instance, chicken, and offal. Sometimes, pumpkin leaves are replaced with other green leafy vegetables, and in more European versions of this dish, they are replaced with spinach leaves.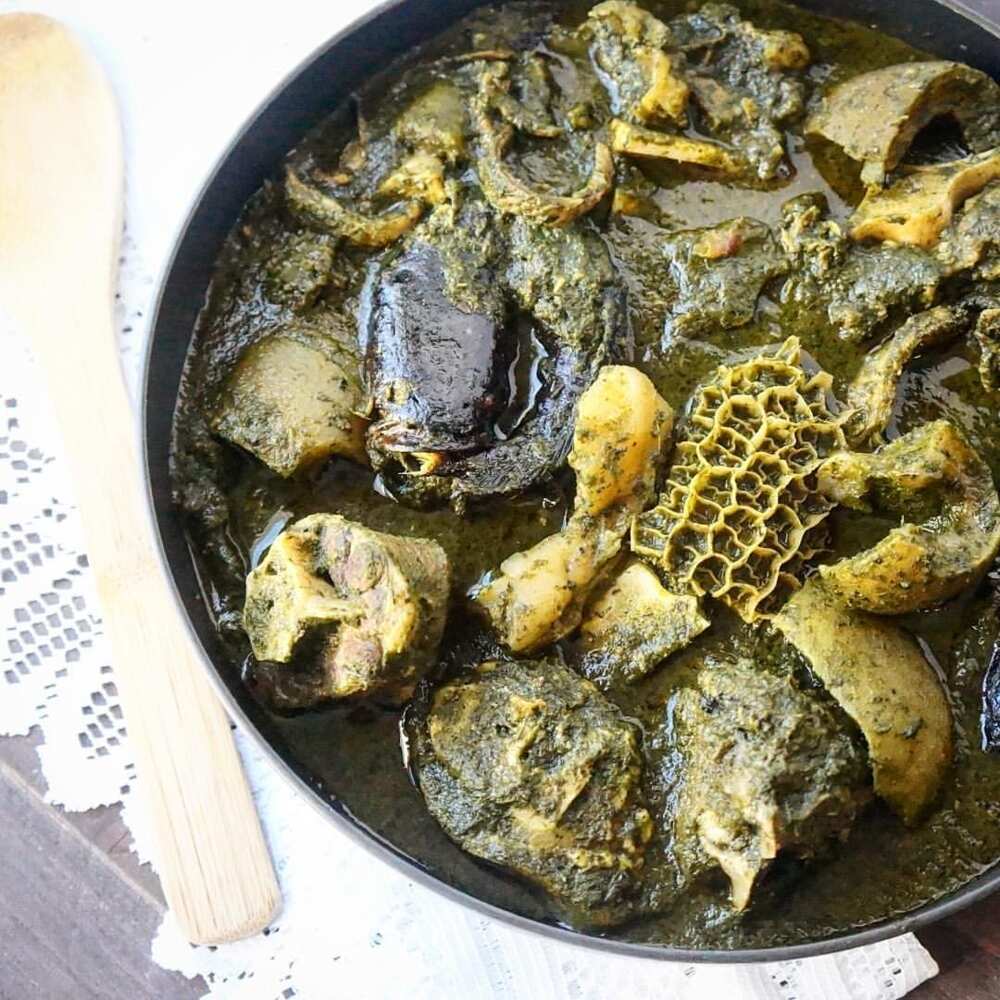 Image source: gettyimages.com
This is a popular delicacy from Edo State. The soup has a very dark color due to the ingredients. It's usually made with bitter leaves and efirin, it's served with a swallow but there's no specific tradition regarding the type of this swallow.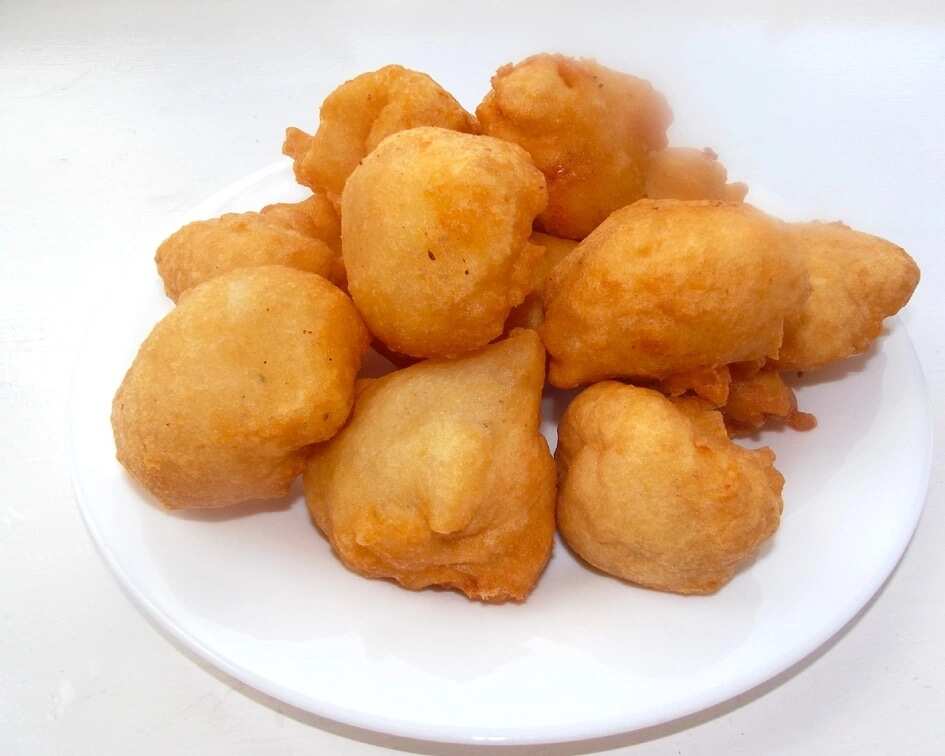 Image source: item.m.yhd.com
This snack is widely spread around Nigeria. In southern areas it's known as Akara while in northern regions it's called Kosai. It's cooked out of beans mashed in a specific way and mixed with other ingredients. Then, pieces of this dough are thrown into the boiling oil and fried to the development of a golden crust.
READ ALSO: How to make Yoruba stew with palm oil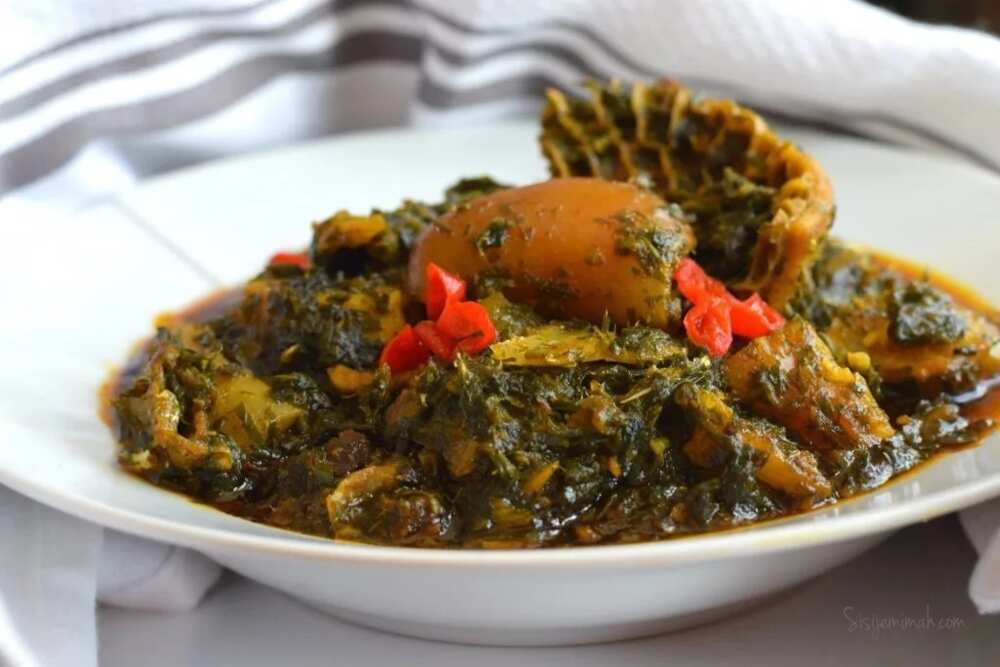 Image source: sisijemimah.com
This delicious soup, which requires quite a bit of time to cook is from the south of Nigeria. It's made with Afang leaves, meat, dried fish, and even snails! It includes plenty of diverse seasoning, which makes it especially mouth-watering and authentic.
This is one of the meals that Nigerians love to cook in diaspora. They serve it exactly like it's done in their homeland, with fufu, garri, or pounded yam.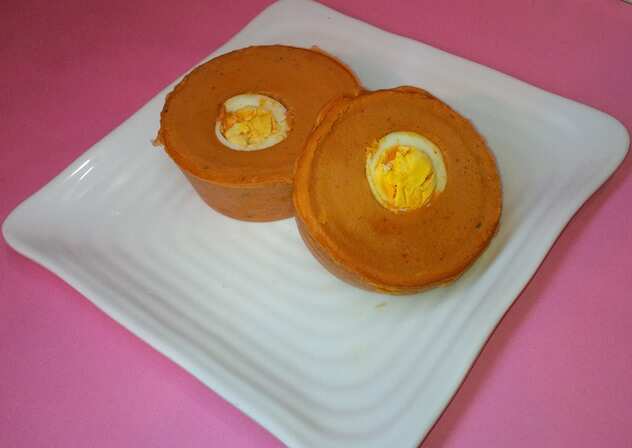 Image source: depositphotos.com
This is a bean pudding that originates from southwestern areas of Nigeria. It's made out of cooked beans that are mashed and then mixed with crayfish seasoning, beef, sardine, onion, and eggs. Quite often these small puddings are eaten as a nourishing and tasty breakfast, sometimes, as a snack, and in most cases, as a tasty addition to other dishes.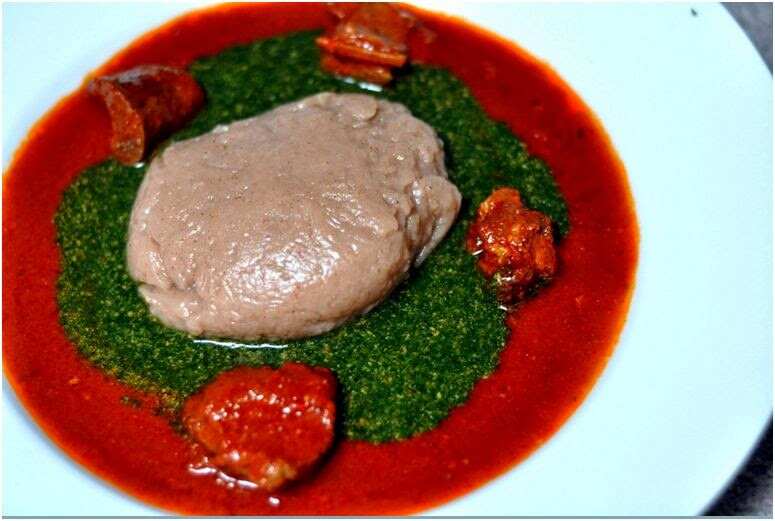 Image source: allnigerianrecipes.com
These two dishes are eaten together by Yoruba people in the south west of Nigeria, especially in the Ibadan area. Amala is a kind of swallow that demands a certain skill to cook without lumps while Ewedu soup, one of Nigeria's forever favorites, is quite easy to make if you have a usual kitchen blender.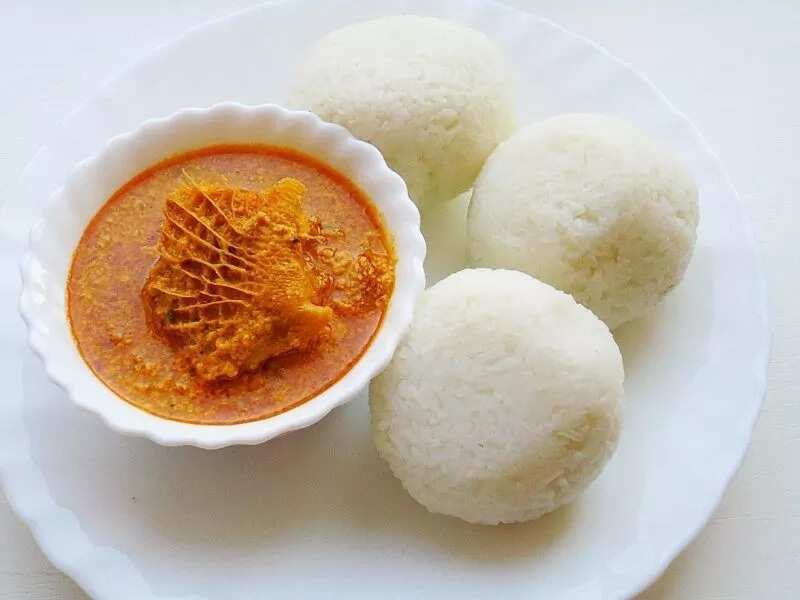 This is a Hausa food known as mashed rice. As you may guess, the rice is cooked and mashed into a kind of paste, which serves to make small lovely balls. These balls are served with diverse Nigerian soups like Miyan Karkashi, Okra soup, or practically any other one in Hausa communities. As a rule, this go-to-side stuff is made and served daily to accompany a lunch or a dinner.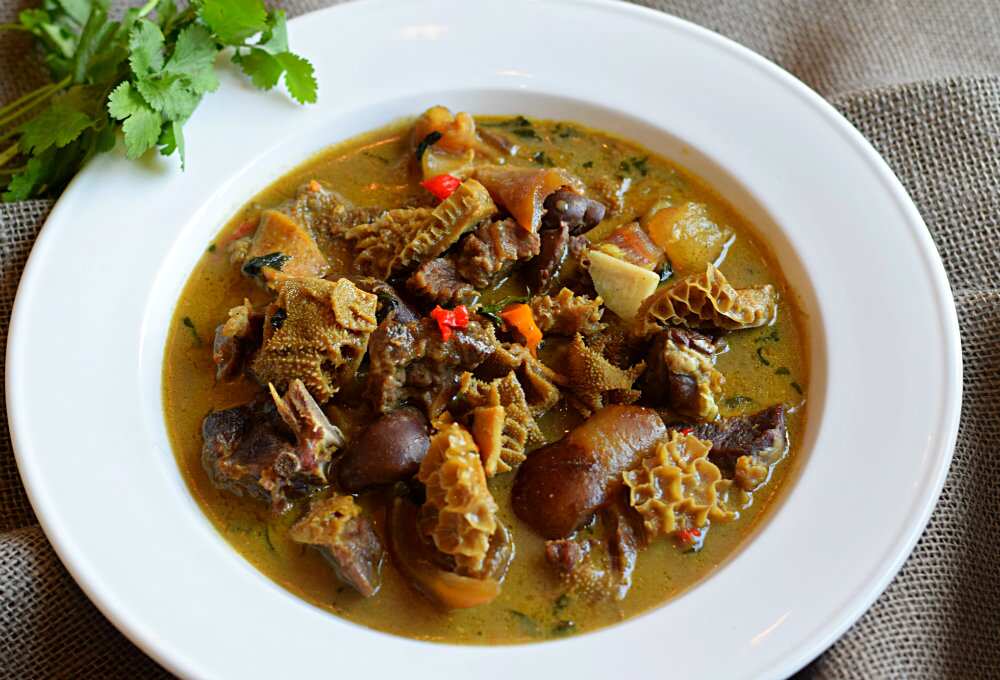 Image source: afrikanza.com
This is one of the doubtless favorites of the entire nation and one of the most loved local dishes in Nigeria. It has an incredible broth that's spicy and very hot and aromatic due to the set of herbs and intensive spices it contains: ginger, diverse sorts of pepper, garlic, and onion. In addition to it, the soup is made with a real variety of diverse sorts of meat, chicken, or fish.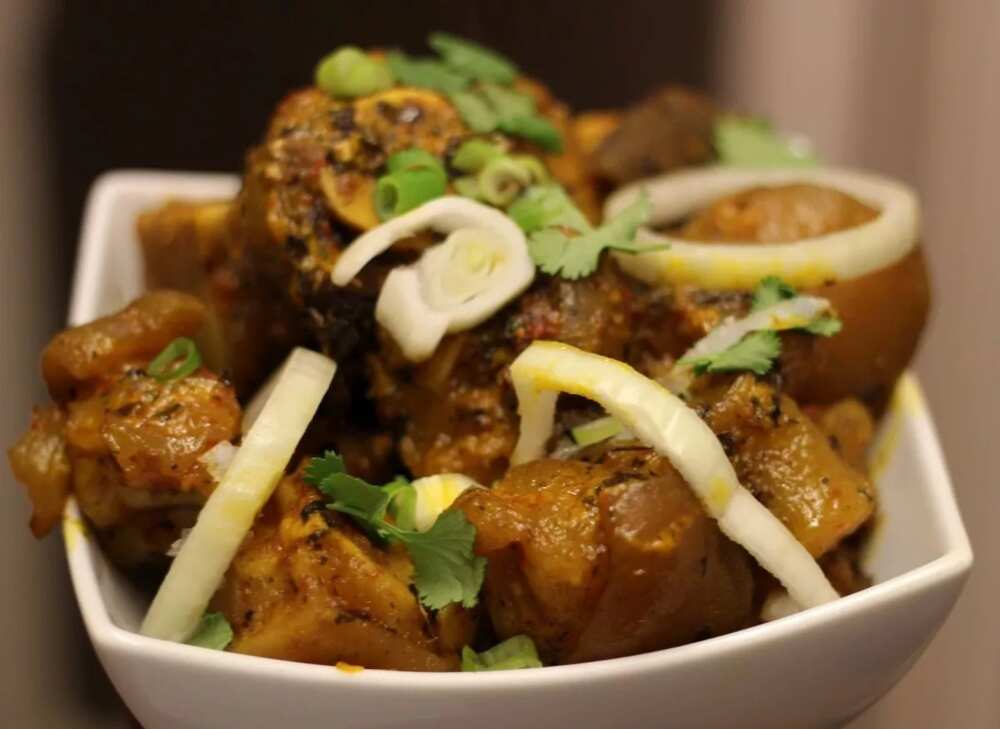 This dish is from the land of Igbo. It's made out of a cow leg that has been marinated with Utazi leaves and palm oil and richly spiced. This delicacy can be found in practically all big cities of Nigeria. This and a nice dessert is able to make up a real satiating and delicious Nigerian dinner for you.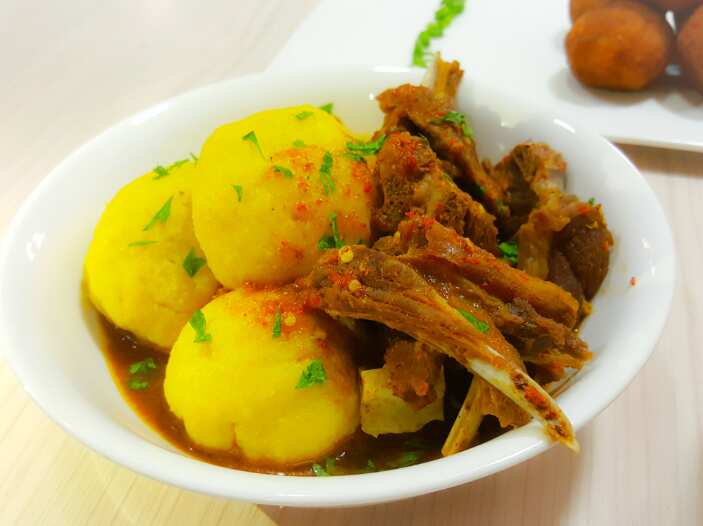 Onunu is another Nigerian swallow dish that's made with yam and plantain. The taste of this swallow is really unusual for those who have never tried it. When eaten together with a specific fish stew, it becomes one of the most loved food of Kalabari people.
These are the most prominent examples of Nigerian cuisine by regions. Of course, these are only the most popular dishes and how many more are hidden from the eyes of strangers! It's possible to create a complete and ultimate cuisine guide for Nigeria only after visiting every location and trying every wonderful traditional meals they have there.
READ ALSO: Top 10 Nigerian snacks and how to make them
Source: Legit.ng