Nigerian breakfast menu ideas
The best Nigerian breakfast menu is the ones that gives the sense of satiation, is tasty, and provides the body with everything it needs. Today, you can eat whatever you want and whatever leaves you full of energy and vital resource for breakfast. Check out the following breakfast menu ideas and give some of them a try!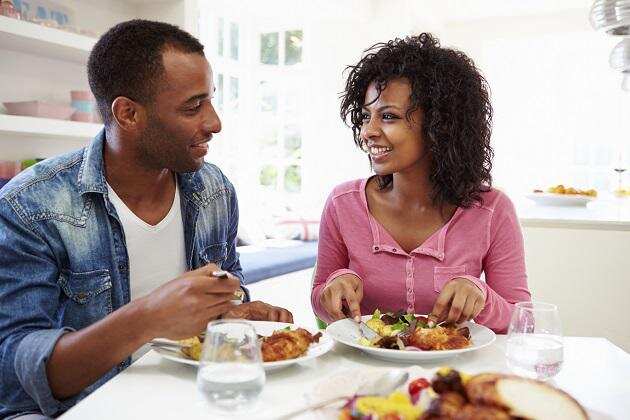 Image source: shutterstock.com
Several delicious Nigerian breakfast food recipes
It's a proved fact and everybody knows it that a breakfast is a meal that is meant to give you enough energy and strength for the whole day. It's not good to skip the breakfast and even if you are not used to eating a lot in the morning, even a toast with a cup of tea will be better than nothing. Here's a selection of the most delicious Nigerian breakfast ideas!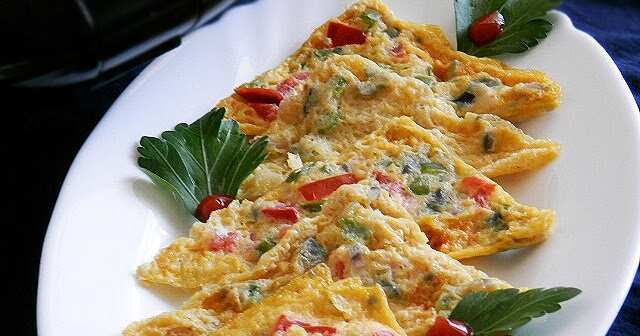 Image source: nigerianfoodtv.com
READ ALSO: Healthy Nigerian dinner ideas
Frittata in the sandwich-maker
This is something like an omelet but is cooked much easier and faster. Everything you need is a sandwich-maker. This device will fry it for you in a couple of minutes. So, take as many eggs as you would like to eat in the morning, break them into a bowl and whisk through with spices and salt. Then, add chopped vegetables, stir thoroughly and accurately pour equal amounts into slightly greased wells of the sandwich-maker.
In a couple of minutes, when the indication light gives you a signal, it's cooked and ready for eating. You are welcome to carefully pull it out of the device and serve. Repeat the pouring and frying as many times as needed to make use of all the eggs and vegetables.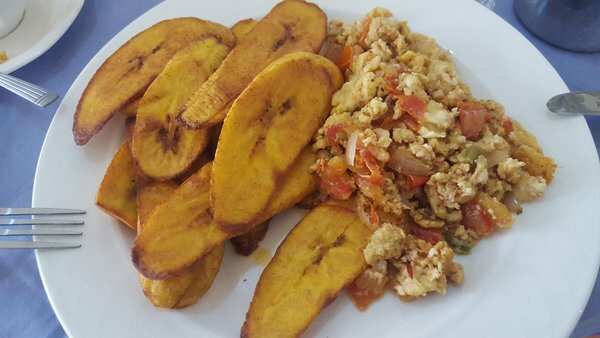 Image source: naijafoodtherapy.com
Cut a ripe plantain (or a couple of them if you prefer) into pieces of any size and shape. Heat up some oil and add the plantain pieces. When done, fry until they are golden brown. Add salt if you like. Then, take the pieces out with the help of a skimmer spoon to remove the excess oil.
In the meanwhile, chop a tomato, a pepper, and an onion and sautee them in another pan in a little amount of oil. Whisk the eggs through and pour out over the vegetables. Leave it to cook for a minute or two and then scramble so that all sides are fried evenly and thoroughly. Serve the meal hot or cold, it's mouth-watering and nourishing in any condition.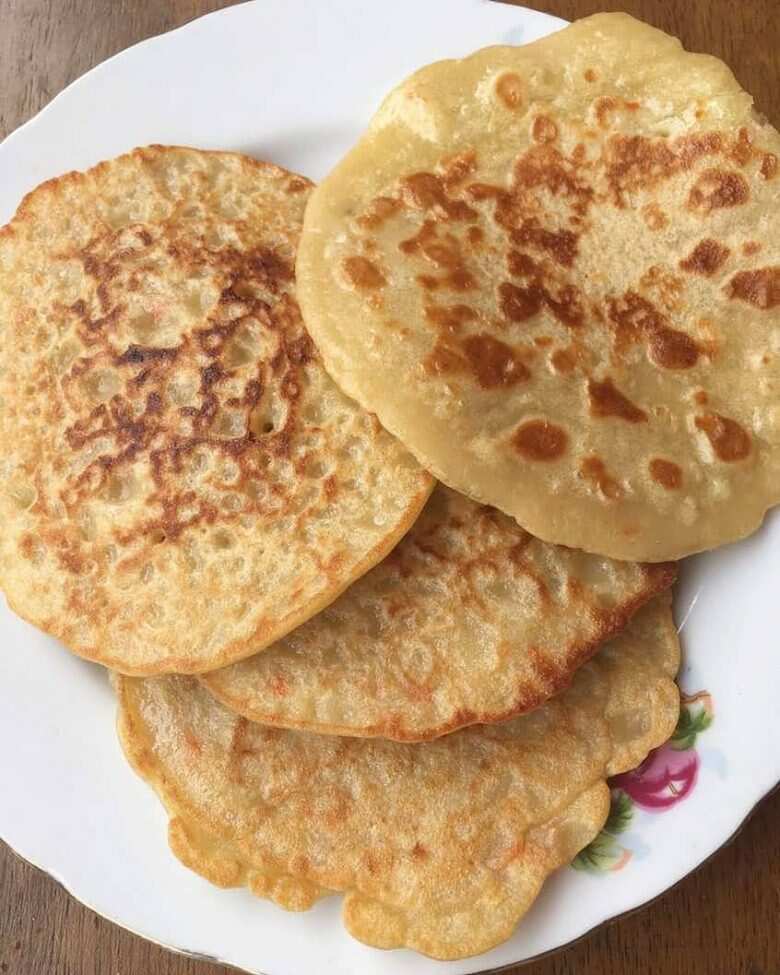 Image source: trybbbe.com
READ ALSO: Nigerian lunch ideas for work
These are different from any others due to the presence of extra finely chopped onion and pepper in them. That's all in addition to sugar and salt. So, you will need to make a regular pancake dough in a big bowl (eggs, butter and sugar are mixed together, then you add onion, salt, pepper, milk and nutmeg, and then you add flour, whisk it all thoroughly, and finally add some water for thinness and the specific runny consistency).
Bake pancakes on a heated and greased frying pan on both sides for a couple of minutes in total. Serve hot or cold with any beverage of your choice. You will want more and more of them, that's for sure!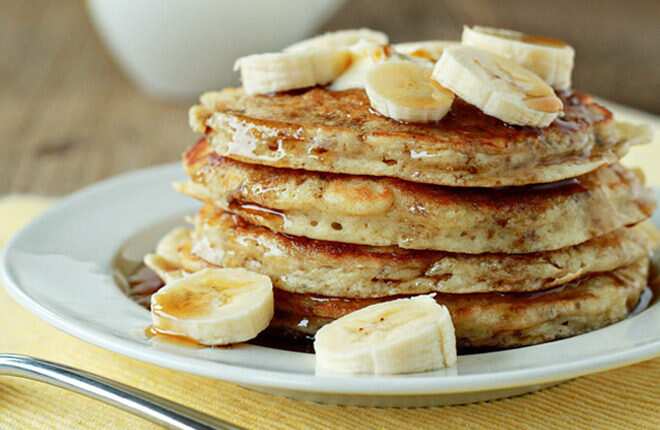 Image source:
These are even easier than the previous ones and they are sweeter in case you like something sweet for breakfast. These pancakes are also one of the best Nigerian breakfast ideas for kids, especially if you season them with some peanut butter, berries, jam, or some chocolate spread.
So, you will need eggs, flour, sugar, milk, salt, baking powder, a little water, and 2 overly ripe bananas. Mash the bananas and whisk the eggs, and then mix everything together to receive a runny pancake battery. When done, fry the pancakes on a heated and greased frying pan. The thinner the mixture is, the thinner the pancakes will be.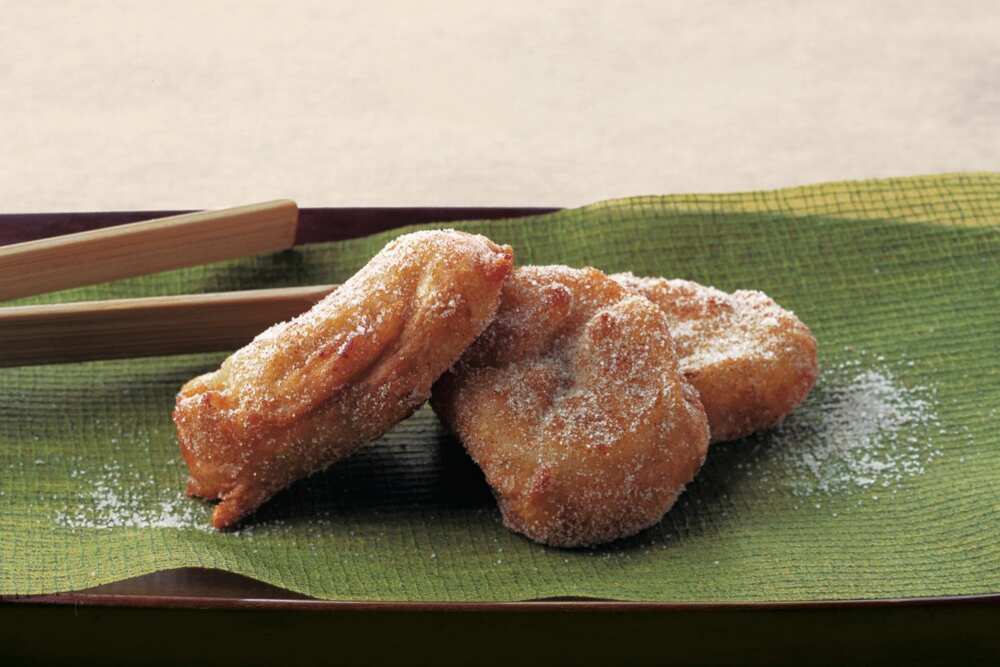 Image source: nigerianfoodtv.com
This is a great nourishing recipe that can keep you satiated up to the lunch time! they can be served with a sweet seasoning like chocolate or condensed milk, but if you want, just make a "mayo-ketchup" sauce and enjoy the rich and sour taste.
Slice a plantain and prepare the battery. Mix one egg, a Maggi cube, pepper and salt, and some baking powder, about 2 tablespoons of flour, and some water. Dip plantain slices in the battery and fry on both sides until every piece gets brown. There should be quite a lot of oil so if you wish, take the slices out of the oil and leave them to rest on a paper towel for a minute. The paper will absorb the excess oil and leave you with a delicious snack.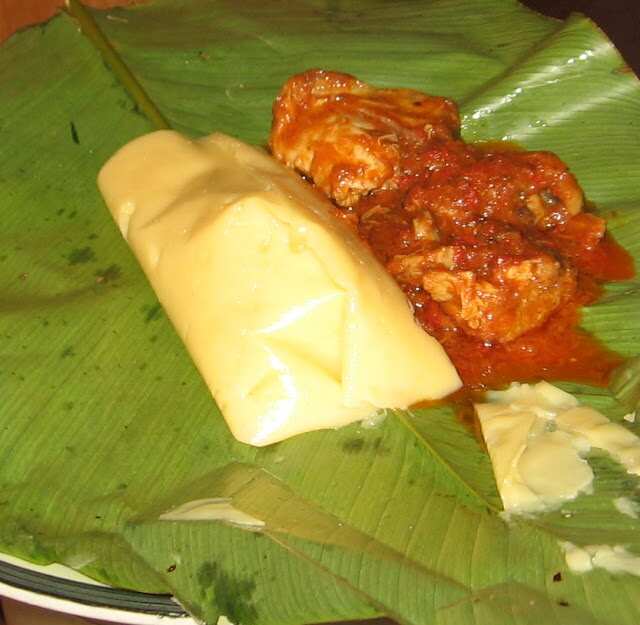 Image source: blogspot.com
READ ALSO: Nigerian breakfast ideas for adults
Agidi (to serve with some light soup)
This is a meal that's not eaten alone as a rule. It needs something to give it a taste. In its turn, Agidi provides the necessary satiation and plenty of carbohydrates for energy and a good mood. You will need a cup of corn starch and 300 ml of clean water.
Set a part of the water to boil and in the meanwhile dissolve the starch in a little of cold water (in another pot that can also be placed on a stove). When dissolved, add the boiling hot water and stir all the time to prevent lumping. When done, add a little more water and leave the mixture to boil for about 5 minutes. After this time, place a little of your Agidi into a glass with cold water. In case the lump sets, it's ready.
Take the pot off the fire and leave to cool down for a while. The Agidi is ready!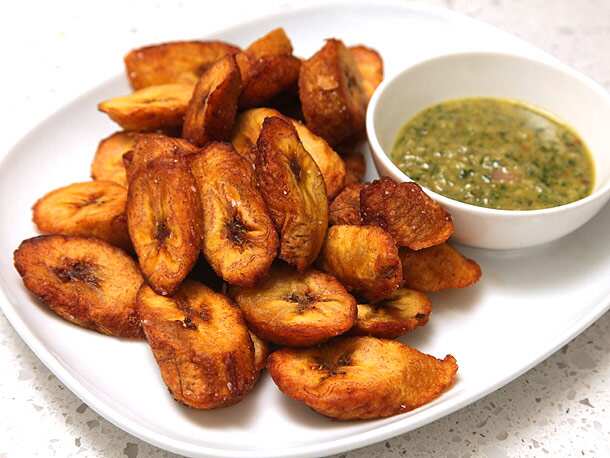 Image source: seriouseats.com
This is probably the simplest thing that you can make in the morning and have a nourishing and tasty breakfast. Take as many plantains as you like and slice them accurately and evenly. Then, heat up some oil in a frying pan (you should use really a lot of oil to fry it all) and fry all the slices thoroughly. When the slices turn brownish, remove them from the oil with the help of a skimmer spoon to let the excess oil drip away.
Serve with any drink that you like and with any seasoning whatsoever. It's not only a snack, it's also one of the simplest and quickest to make Nigerian breakfast options.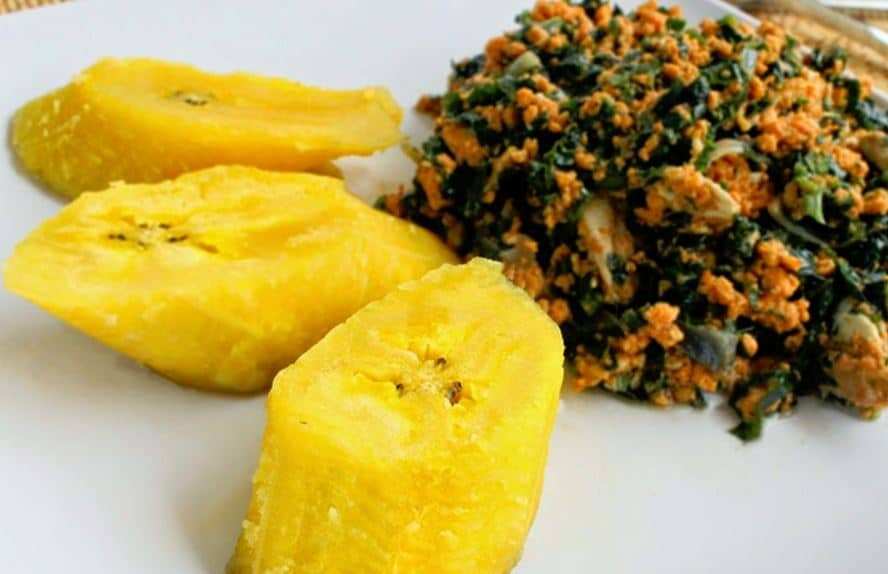 Image source: seriouseats.com
Wash the plantains (it's your choice whether to take ripe or unripe plantains because ripe ones contain much more sugar and it can be important to some people) as you will use them with their peel. Now, cut them into pieces and place into a pot with water (salted, if you like). Cook until softness (check with the help of a fork that is supposed to pierce the skin easily). When ready, take out of the water, let cool for a moment and remove the peel.
Serve the plantain pieces with practically any stew, soup, or sauces.
Now, when you have these quite healthy Nigerian breakfast ideas, you can try any of them and enjoy a delicious breakfast, the sense of satiation, and the energy a good breakfast gives for the whole day.
READ ALSO: Creative Nigerian breakfast ideas for kids to brighten their morning
Source: nigerianfoodtv.com
Source: Legit.ng