Birthday wishes for the friend on Facebook
A friend's birthday is a perfect occasion to say how he or she is dear to us. Therefore, congratulations to him or her should be the most touching and unusual. Don't be shy to congratulate your friend brightly and emotionally. After all, a birthday is a special holiday. It gives the best impressions. We have made a selection of birthday wishes for the friend on Facebook. You need to spend only a few minutes to choose a text.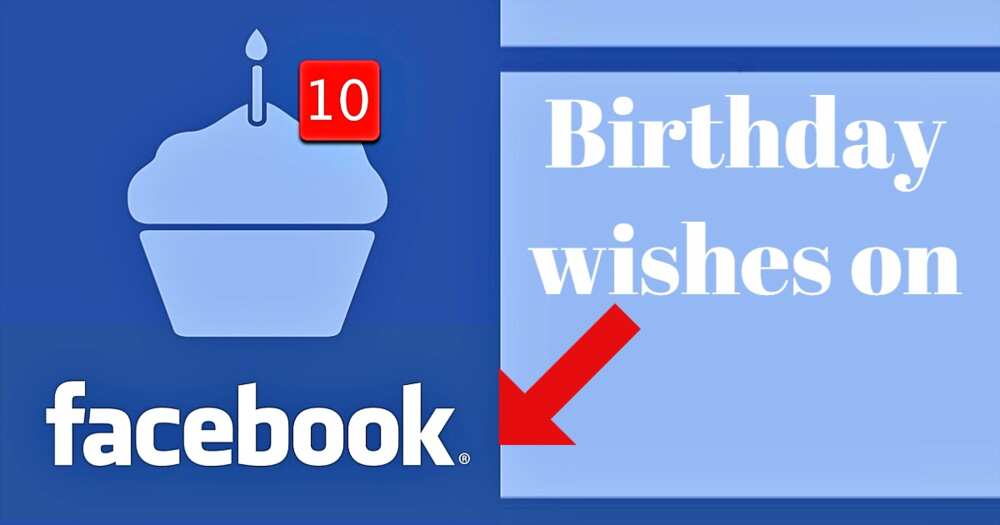 Happy birthday wishes for the friend on Facebook
Here you will find many unique birthday greetings for both male and female friends, for best friends and not so close ones.
Dear friend, today is your birthday! And I am glad to wish you health, which is strong as whiskey, cloudless life, and beautiful love. I want to say thank you for giving me support in the dark moments of my life. Your day is so happy for me. So be always the same fun, kind, ready to help in any difficult situation. Happy Birthday!
You know, we always appreciate those people who bring some mad things into our life. They are rash doings and spontaneous jokes. We always remember such situations. Thank you that you bring this madness into my life, I appreciate this a lot. Happy Birthday to you, my friend ever!
Happy Birthday! I wish a hundred reasons for happiness, a thousand reasons for fun, and a million opportunities for a carefree life. Stay who you are. Be free in thoughts, actions, and feelings. Live by the soul, dream by your heart, smile to your thoughts. Let life be a beautiful song. I appreciate our friendship!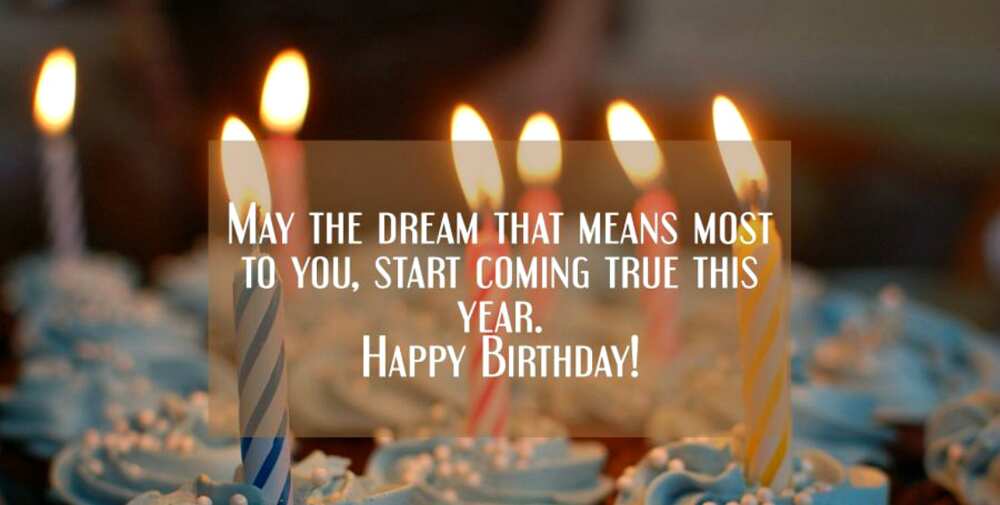 READ ALSO: Cute birthday wishes for best friends
Dear friend! I wish you a fabulous celebration of your birthday, and may the whole next year be so happy! Good luck!
My dear friend! Life is complicated, but on your birthday, I wish you easiness in everything. Let your dreams come true. I wish you a lot of creative ideas and thoughts. I wish you to reach the heights and never fall. And let your beloved inspire you every day. Happy Birthday!
Dear friend! I wish you to choose the tastiest piece of a festive cake and always choose the best things in life with the same appetite! I wish you easy, productive days and fun, exciting weekend! Let your success exceed all expectations!
Hello! Today, one of my friends has a birthday, and if you don't know who it could be, the bathroom mirror will allude you! And I want to wish this friend good health, success at work and in personal life, to remain always the same cheerful and kind person.
A birthday is not just a small number underlined in the calendar. It is the starting point, which is dividing life into "before" and "after." Many doubts and recklessness are left behind. The first hopes and the first offenses, victories, and retreats are in the past. But the main thing is what lies ahead. There is a long way to happiness. I wish you millions of rainy and sunny days, snowfall and rainbows, love and friendship. Just believe in your luck. And it will not let you down!
I know that I will never meet such friends as you. You are unique. Today I just want to tell you a few simple words. They are sincere, kind, just like you. They are worthy of you! Just be happy! And do not be afraid that luck will betray you. Just believe in yourself! And everything will work out! Never forget that this world loves you too!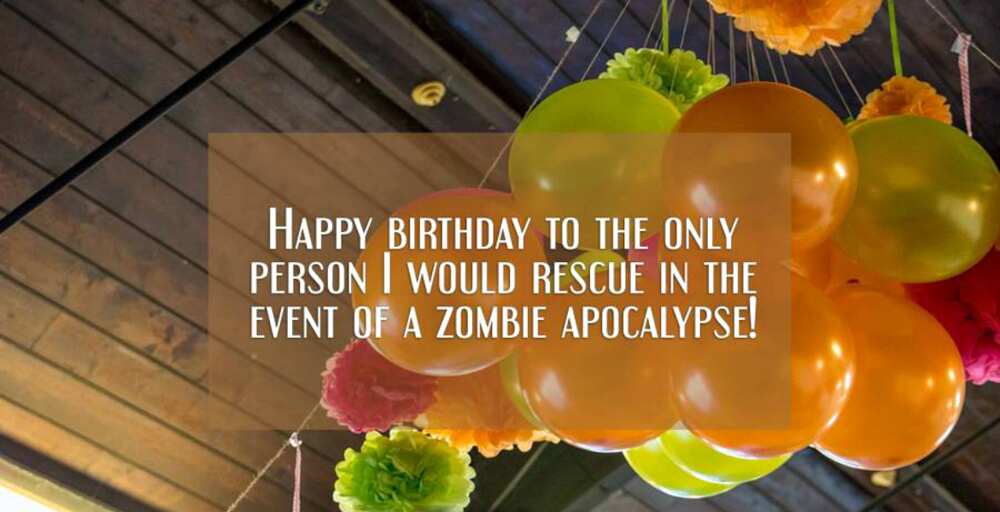 Funny birthday wishes for friend
Dear friend, I congratulate you on your birthday! I wish to celebrate it so that you do not remember where you are and realize that it was the best night of your life! Let the beer flow like a river. The number of girls around will be huge as the sea. The size of pockets with money will be so large as lakes. And the problems will be as small as the puddle!
Hey, friend! There is a terrible misfortune today. I deadly want to celebrate your birthday with you! What were we taught in childhood? Yes, our friends should help us. So wait for me! I will come with heavy artillery including alcohol and gifts. We will change the situation. Happy Birthday!
Happy Birthday, dear! I wish your life was not a mincing machine and did not make mincemeat of you. And it was not a juicer and did not squeeze all the juice out of you. But let your life would be a cool shaker which will make excellent cocktails of love and happiness for you every day.
Happy Birthday! I wish you to be mutton dressed as lamb for enemies and competitors. Be happy like cat Garfield for relatives and friends. Do wonders, like David Copperfield. Find the key to success by a wave of a magic wand like Harry Potter.
Happy Birthday! I confess that even small kittens may envy you in insane grace. Fluttering butterflies may adore your incredible magic. And wonderful raccoons will be completely upset when they see that you excel them in charm. But if you recount all your good qualities, then the world would not have enough animals for their description. I wish you happiness!
Each coin has two sides. So I want to wish you in the next year to learn how to combine such opposites as to fly on the wings of a dream and stand firmly on your feet, have a hundred friends and much more banknotes, laugh from rigours and cry from happiness. I wish you conquer the world and obey to love. Happy Birthday!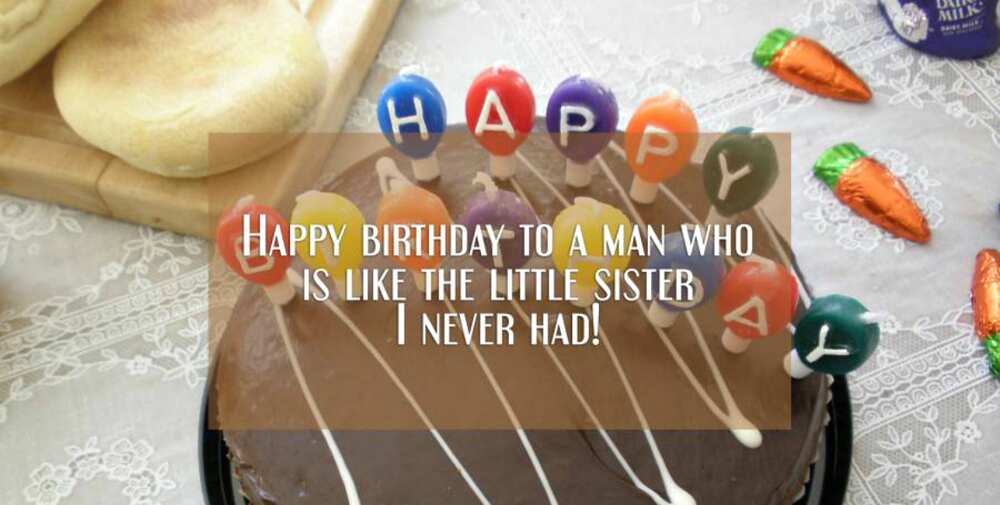 READ ALSO: Happy Birthday poems for friend
Cute birthday wishes for best friends
With great pleasure, I want to wish you much health, love, happiness, and freedom in your dreams. Wish you eternal youth, original ideas, big success in everything you do! Happy birthday to you, my dear friend!
With all my heart I wish you to have many happy moments this day! Let all your dreams, hopes, and expectations come true. I wish you to have good health, strength to resist difficulties, big success in all your deals, and great happiness! Thank you for your being in my life! Happy birthday!
Amazing life will be your way, Forever, not only today. And let all your troubles disappear, And all your friends be always near!
One wise man said that a friend is the greatest wealth. In this case, I am richer than any person on this planet, because I have such a wonderful friend like you! So let me congratulate you, my friend, and say happy birthday! Let you will always have luck!
Do you know, my friend, how dear are you to me? I just cannot express it in words. Today is your birthday, and I would not be so happy even if it were my own birthday. Let the wish that you will make today come true as soon as possible!
I want to congratulate you! You are my best friend! Let your life path will be without barriers. I wish you loyal friends and a close-knit and loving family. May all your life plans be fulfilled.
With all my heart I wish you many happy returns of the day! Let all your fond dreams, hopes and expectations come true in your new year. I wish you always to have a cheerful mood, good health, strength to resist difficulties and patience, big success in all your dealings and great personal happiness! Thank you for the bright light you give me! Thank you for your being in this world! Happiness and good luck to you! Happy birthday!
Congratulations on a wonderful day of your birth! Let every new day begins with a smile. Let all your cherished dreams come to life, and even the most ambitious plans will be realized.
I wish your life to be as vivid and exciting as a science fiction novel. Let bright moments and beautiful events accompany you every day. I wish you to meet your soul mate finally, a woman with whom you will live for many years in happiness and joy. May luck smile at you, and success always accompany in your hard moments. Congratulations!
My faithful friend was born on this beautiful sunny day. You taught me to trust, to open my heart to joy and fun. You gave me the most desired gift, and it was our friendship. What can I wish you? I wish great people like you to surround you!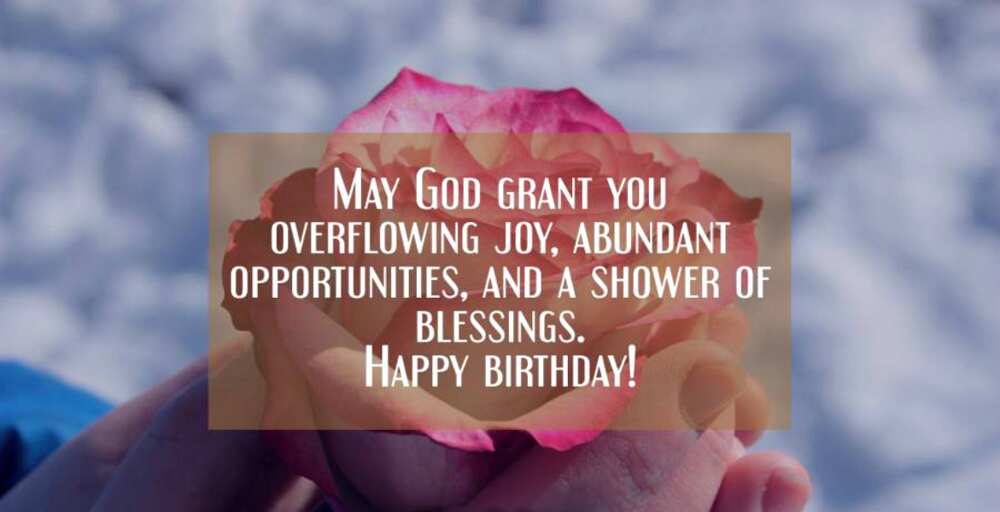 Special birthday wishes
I wish my good friend a very happy birthday and a wonderful year ahead full of blessings and accomplishments.
Happy Birthday! Don't count the age and the wrinkles you have. Count the stars and wonderful experiences you've had.
My best friend deserves the brightest sun, the freshest wind, the coolest stars, and the most amazing birthday party! Happy birthday to you!
Today is a special day because you are special. Have a wonderful birthday. Cheers!
There isn't any word to express how happy I am staying with you here on your birthday. My wish is simple, be always happy and healthy!
I wish you a long and amazing life. I wish you great health and excellent results in all your dealings. Most importantly, I wish you happiness without measure every minute in your life. Be loved, be happy, enjoy every day!
Happy birthday my friend. I've never seen the day as bright as the sun and as fresh as the morning breeze, but today it is so because it is your birthday today.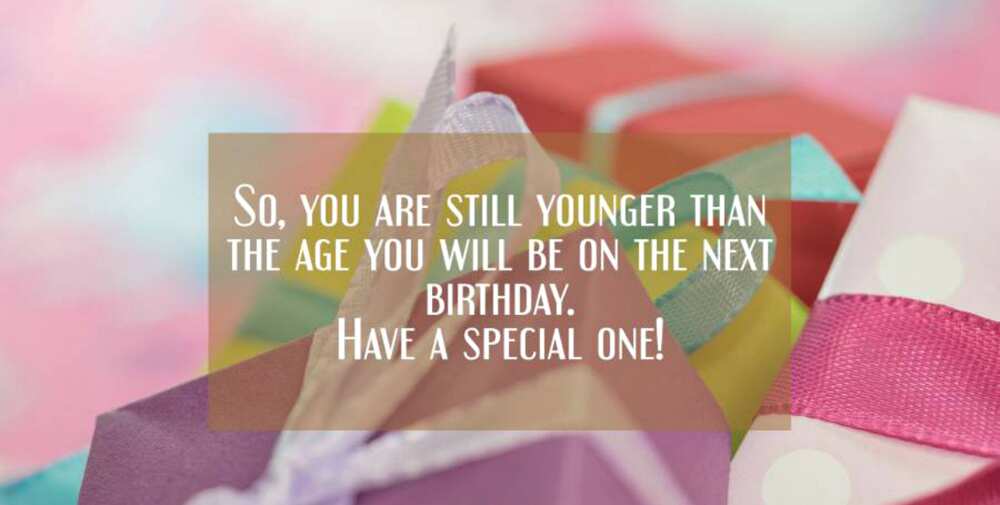 I am sure there're lots of beautiful moments in your heart. Hold them inside and enjoy this day and many others. Be always happy and smile as you always do!
Birthday girl, today's your day! Time to eat cake, sing songs and play! There are so many ways to have birthday fun. Here's hoping you get to do every one!
It was a pleasant thing for me to learn about your approaching birthday as it gives me the opportunity of adding my good wishes to those of your many colleagues. Your life has been so full of great achievements and well-earned successes that you must feel great satisfaction. Please accept my heartiest congratulations.
May this special day bring you endless joy and tons of precious memories! I want this day to be better than the previous ones. I wish you endless joy, passionate love and the most beautiful moments in life. Our friendship is priceless to me. Happy Birthday!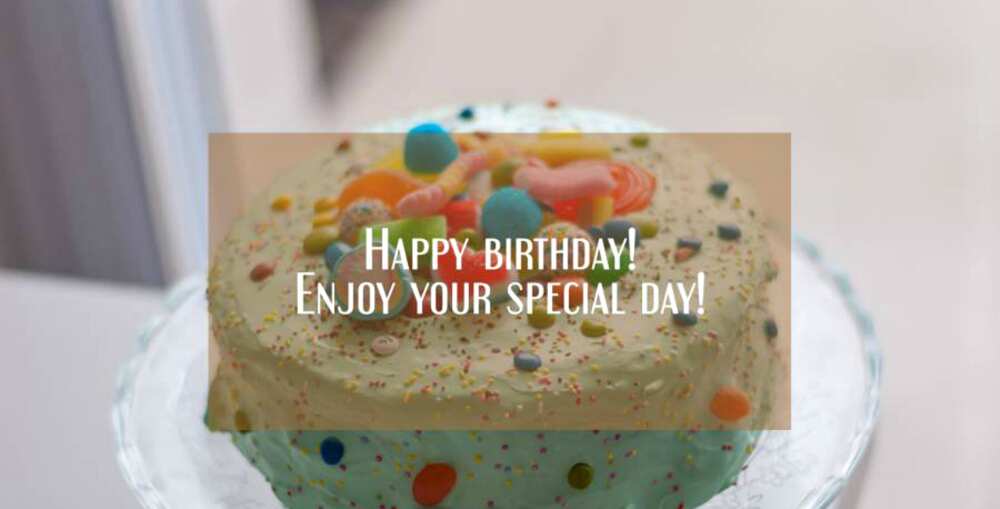 We have analyzed different birthday greetings and have chosen for you those you can please your friend on Facebook with. All you need is to select the appropriate greeting and then an exclusive, memorable, unusual and pleasant birthday surprise gift is ready!
Do not forget to congratulate your friend, even if you plan to meet him or her at the evening birthday party! Touching sincere words will please your friend for sure!
READ ALSO: Funny thank you message for birthday wishes on Facebook
Source: Legit.ng