How to activate Bet9ja account
Do you like betting online, particularly on Bet9ja? Then you should learn how to activate Bet9ja account. Read this article, where you can find all the important information about the registration process and the funding of your account.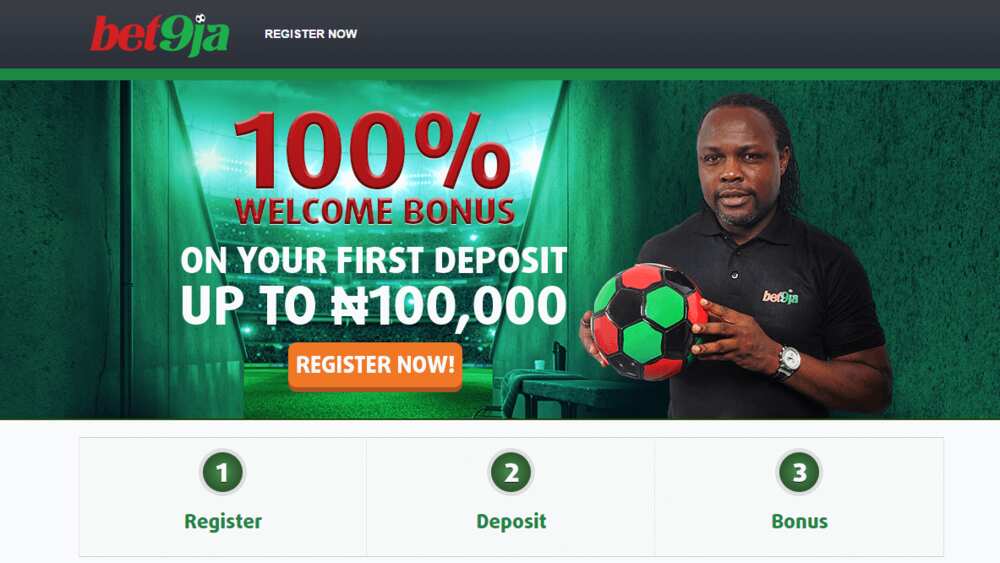 Photo: manly.ng
Now, if you know at least something about Bet9ja Nigeria, then you are probably aware that you are not required to register in order to play on the platform. However, if you do, it will make your life so much easier, as you will have all the information at the tips of your fingers. Besides, you will get a hefty 100% sign up bonus.
So if you still have no idea how you can get and activate an account on the website, let us take you through the process of Bet9ja registration. You will be able to use your new account in no time!
How to open a Bet9ja account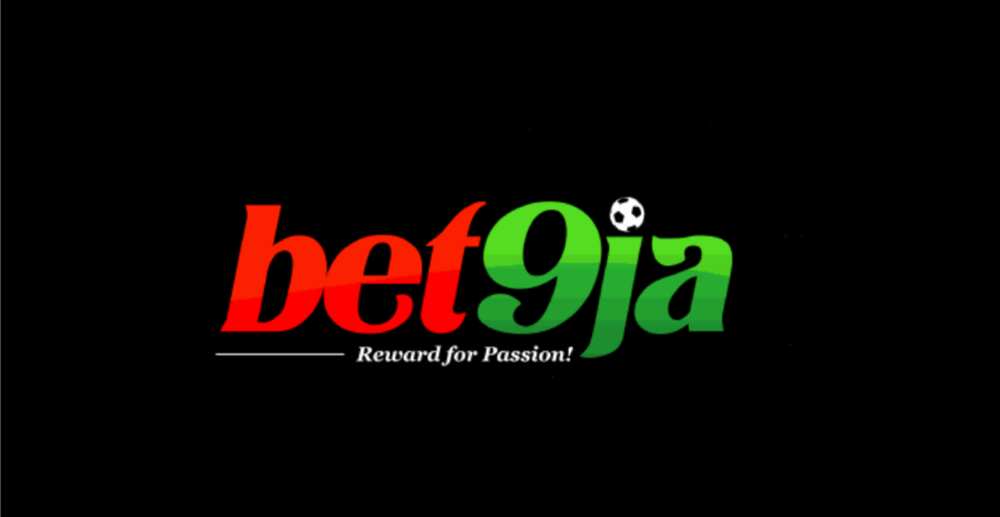 Photo: buzznigeria.com
There is probably nothing simpler than opening an account on Bet9ja. There are very few steps that separate you from making bets as a register user on the website. Here they are:
Go to Bet9ja.com.
In the top right corner, find a link that says Register and press it.
Provide a working e-mail address (do not just give a throwaway one) and click Register.
After that, a confirmation e-mail will be sent to your inbox. If it does not arrive soon, re-check the information you have provided or see whether the letter went to the spam folder.
In the message sent to you by Bet9ja, you should find a big green button that says Activate account. Click it and the registration form will be opened. Provide the information required and press Finish & Login.
That is all! You have successfully created an account on Bet9ja. However, an account is no good if there is no money in it.
How to fund your Bet9ja account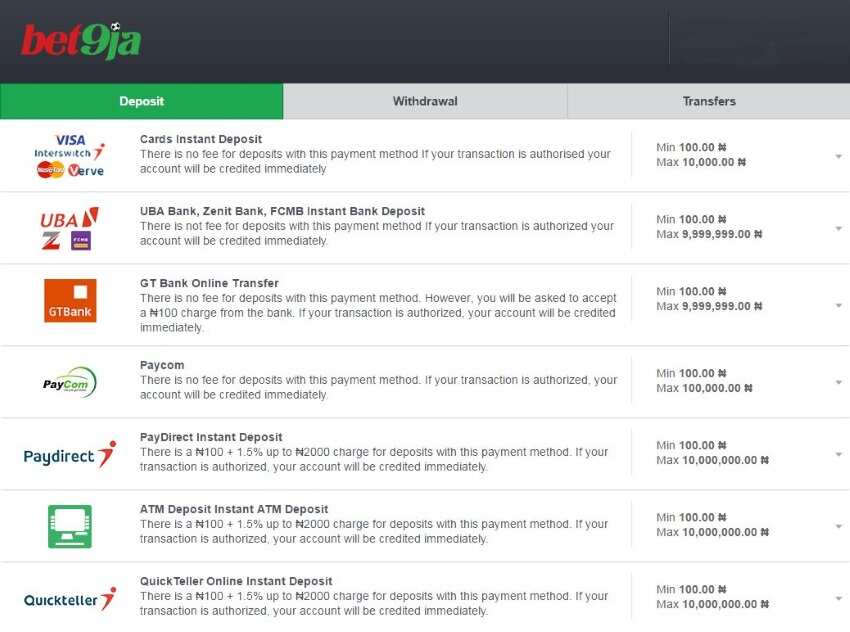 Photo: topinfoguide.com
READ ALSO: Bet9ja codes and their meaning
There are many ways to deposit money into your account, and we will tell you about each of them in detail. Before deciding on the method, take a look at your profile, as you will need your Bet9ja ID for all of them. This number can be found next to your name in the top right corner of the screen after you log in.
The first way is via ATM:
Find an ATM that supports Interswitch/Quickteller.
Insert your card and enter the PIN.
Find the Pay Bills/Quickteller menu (it differs from machine to machine).
Choose the type of your account (current, savings, credit).
When asked to select a provider, choose Pay a Merchant/Others.
You will then be asked to provide a merchant code. Bet9ja's code is 04226901.
On the next page, provide your Bet9ja ID.
Enter the amount you wish to deposit.
Enter your phone number and click Proceed.
If all went as it should, you should be notified of successful payment. You can now enjoy betting on Bet9ja.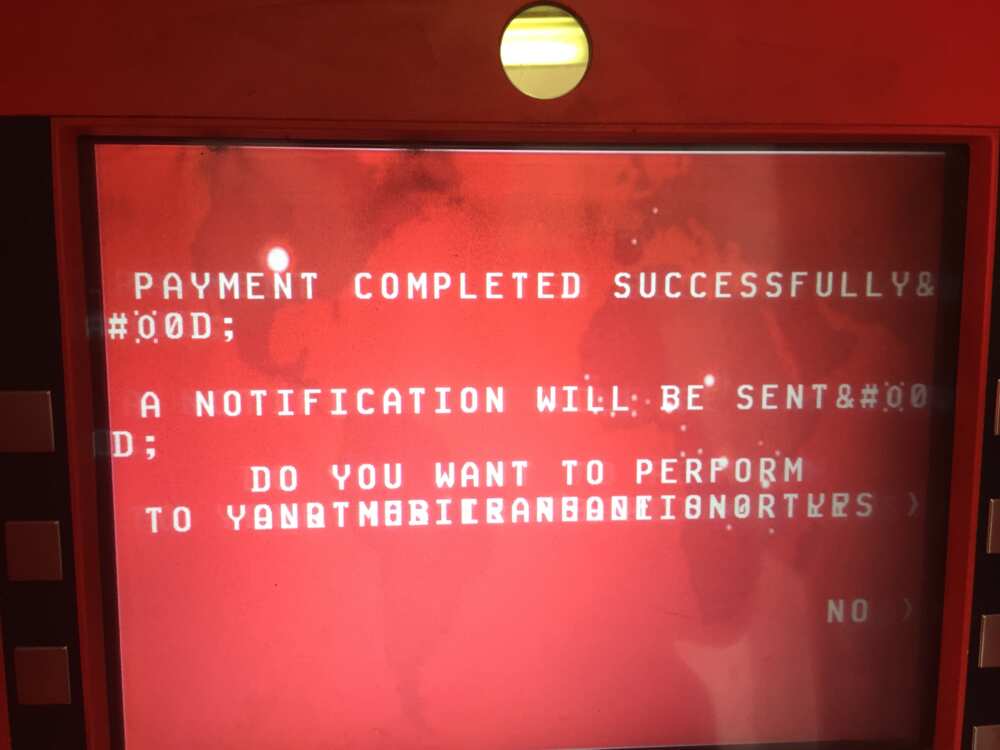 Photo: web.bet9ja.com
READ ALSO: Best tips on how to play bet9ja and win big
If you do not want to get out of the house, there is a much easier method: Quickteller.
Go to www.quickteller.com/Bet9ja.
Enter your Bet9ja ID, e-mail, phone number and the amount you wish to deposit. The system will find the necessary information on its own.
After that, all you have to do is click Pay, and your money will appear in your account.
If you are a customer of GTBank, you can use the online banking system.
Go to www.gtbank.com and login as you usually do.
Once you are in, find Payments & Collections in the drop-down menu.
Click on Other Payments and scroll down until you find and select KC GAMING NETWORKS LTD.
Click the Make New Payments button, and you will be transported to a page, where you need to type in your Bet9ja ID and the amount of money you wish to deposit.
After that, confirm the payment information, and you will receive a confirmation.
Alternatively, you can use GTCollections or the GTBank mobile app. The process is fairly simple and similar to the one we have just talked about.
Another way of funding the account is via the Bet9ja website itself.
Log into your account on the website, then click on My Account and Deposit.
From the list, select Cards Instant Deposit.
Enter how much money you wish to deposit and confirm.
You will then be taken to Webpay, where you will need to provide your banking information to complete your payment.
Instant Bank Transfer - Zenith Bank or UBA Bank.
In your account, find the Deposit menu and click on it.
From the list that appears, choose the Zenith/UBA option.
Follow the on-screen instructions to complete your payment.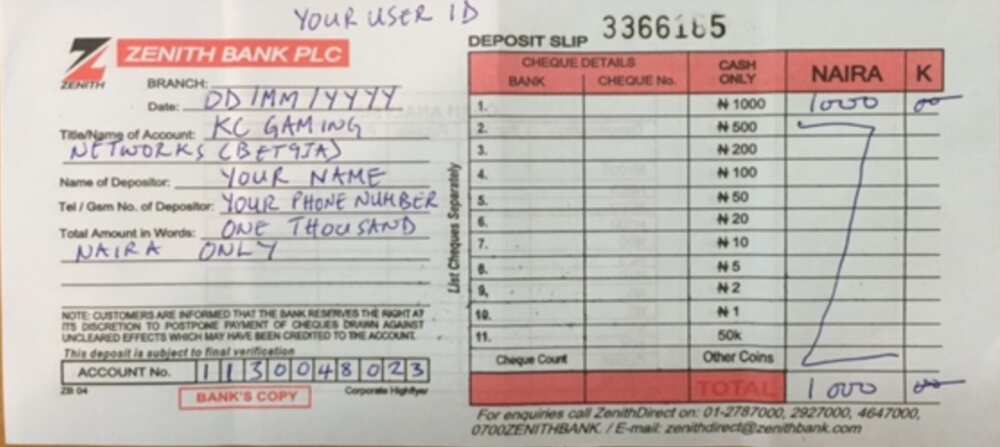 Photo: web.bet9ja.com
READ ALSO: Bet9ja bonus codes in 2018
Via PAYDirect.
Visit one of the banks (Diamond, Fidelity, Heritage, Keystone, Stanbic IBTC, Sterling or Unity) to use PAYDirect.
Fill the deposit slip. Account name is Bet9ja, depositor's name is your name and account number is your Bet9ja ID. The rest of the information varies depending on the bank.
Give the filled slip to the cashier to process your payment and get a receipt after successful transaction.
Providus Bank Collect Pro App.
Download the app from your phone's app store.
Once it is installed, open it and sign in. If you do not have an account yet, sign up and then log in.
Find Bet9ja under Gaming.
Enter the required information and press Pay.
After that, you should be able to use the money right away, or as soon as you get an e-mail confirmation.
These are some of the most popular funding options among Bet9ja users. We hope that you have been able to find a method that suits you best.
READ ALSO: Bet9ja booking codes in 2018
Source: Legit.ng