If you want to vary your daily menu, these easy coconut rice recipes are just what you need. Coconut milk rice is a traditional Asian dish, that has spread in many other cultures, including Nigeria. There are many variations of this dish suited to every fancy occasion. So whether you are a spicy food or sweet food fan, your tummy will be satisfied.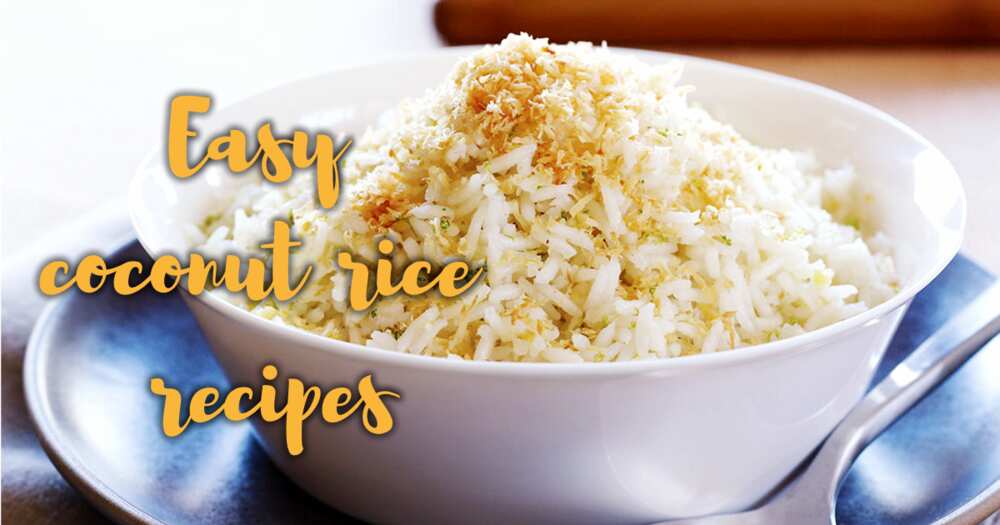 How to cook coconut rice
Rice, boiled in coconut milk, is an exotic Thai dish. You can serve coconut rice cooked in this way as a side dish or as a main course! Regarding consistency, the prepared rice has a gentle, buttery texture, the aroma of coconut is utterly palpable, and black sesame gives a special highlight. Preparing this dish is very easy and fast, and you will really like it, and will definitely want to cook more.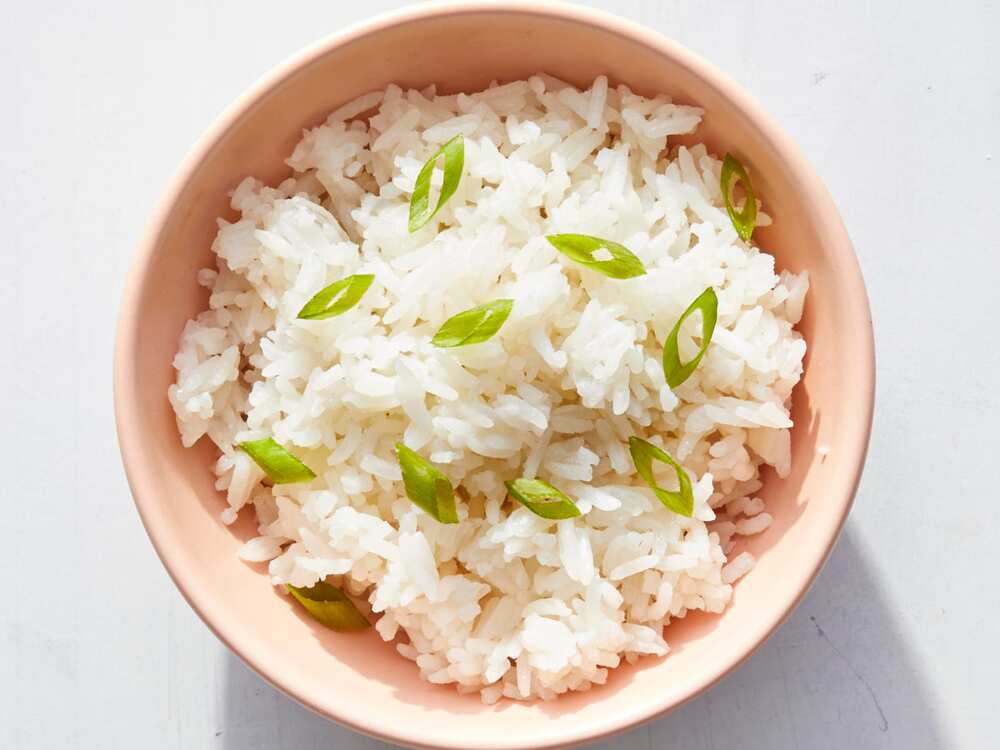 Photo: myrecipes.com
For this coconut rice recipe you will need such ingredients:
rice - 200 g;
water - 250 ml;
coconut milk - 250 ml;
ground black pepper - 1 pinch;
coconut flakes - 1 g;
black sesame - 1 g;
salt - to taste;
Preparation: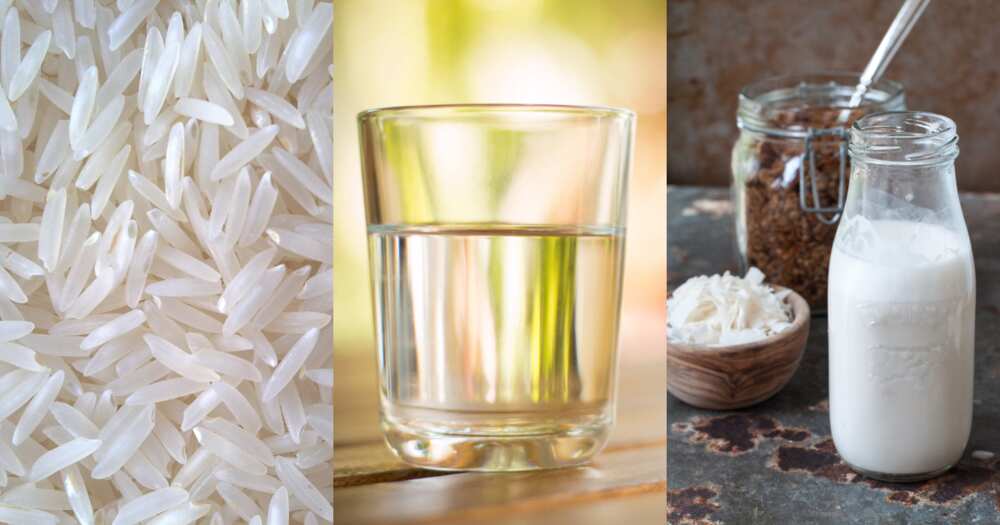 READ ALSO: How to cook coconut rice with coconut milk
First, the rice must be washed (preferably several times). Then, in a saucepan, boil the water in which the rice will be cooked, and put the rinsed rice into it, mix once. Let the water boil again, set the fire a little bit higher than the minimum one, cover the pan with a cover and cook rice for 10-15 minutes. It depends on the stove, the thickness of the saucepan sides and some other factors how long the procedure will take. When approximately 10 minutes passes, check the readiness of the rice. Notice, that you should not mix the rice during cooking! Rice should absorb all or almost all water.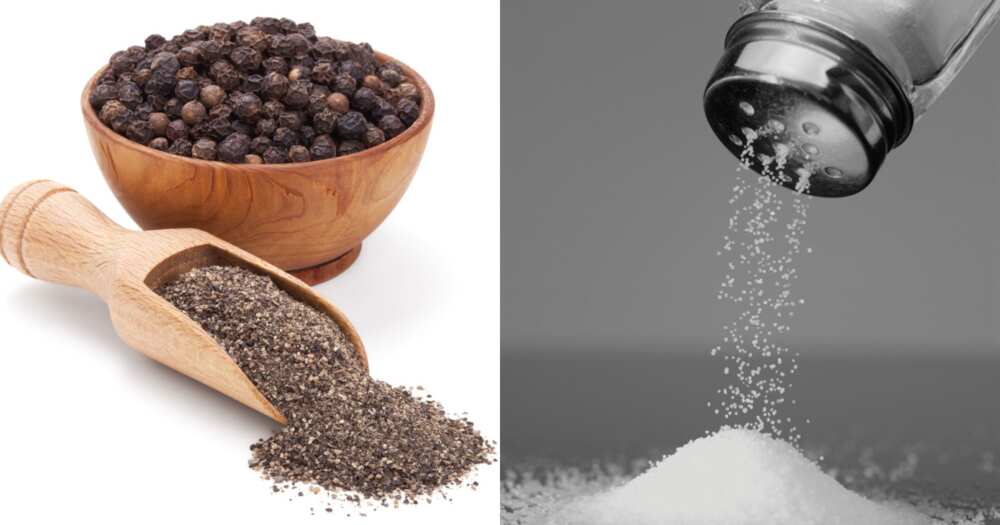 Add ground black pepper, coconut milk, and salt to the saucepan with rice. Mix everything gently, cover again, and cook for another 5-7 minutes. Then remove the saucepan from the heat and, without removing the cover, let it stand for another 10 minutes. After that, you can serve the rice and decorate it with coconut flakes and black sesame seeds.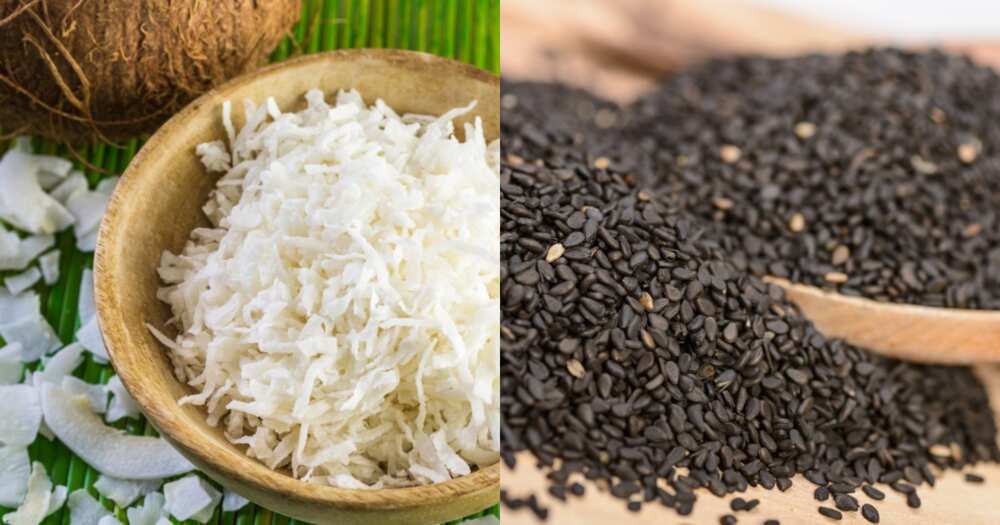 If you are preparing rice for stock or are not going to use it in the next few hours, gently mix the rice and place it in a storage container. You can consider supplementing your rice with other additional flavors such as green onions, chopped into thin rings, or a few green basil leaves or cilantro. Just add them in a saucepan right away after removing it from the heat. While rice is "resting", these seasoning will enrich its smell.
Spicy coconut milk rice
Now we want to share with you another coconut rice recipe, namely spicy coconut milk rice. The central role in this dish is played, of course, by spices such as chilli pepper and turmeric, and regarding its consistency, the cooked dish resembles a risotto.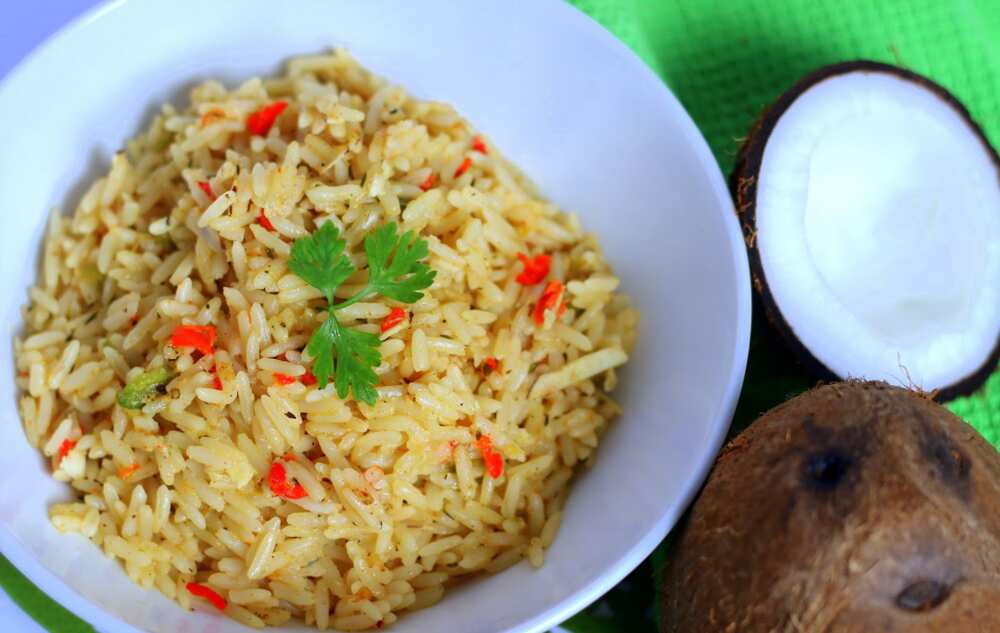 Photo: sisiyemmie.com
Ingredients:
rice (long grain) - 300 g;
coconut milk - 200 ml;
water - 450 ml;
carrots - 1 pc.;
onion - 1 pc.;
garlic - 4 cloves;
turmeric - 1/4 tsp.;
chili pepper - 1-2 pcs.
Preparation:
First, let's prepare the ingredients.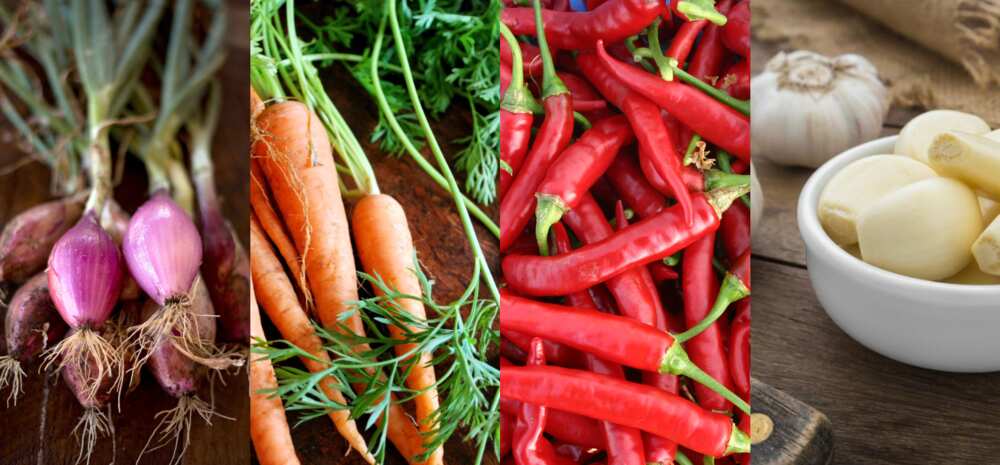 Rinse the rice in water several times. Now you need to chop the onion, carrot, pepper and garlic.
In a stew-pan or saucepan with a thick bottom, you need to heat 2 tablespoons of vegetable oil. Then you need to put there onions, garlic and pepper. Fry, stirring for about 3-4 minutes. Next, add the carrots and cook for 5 minutes.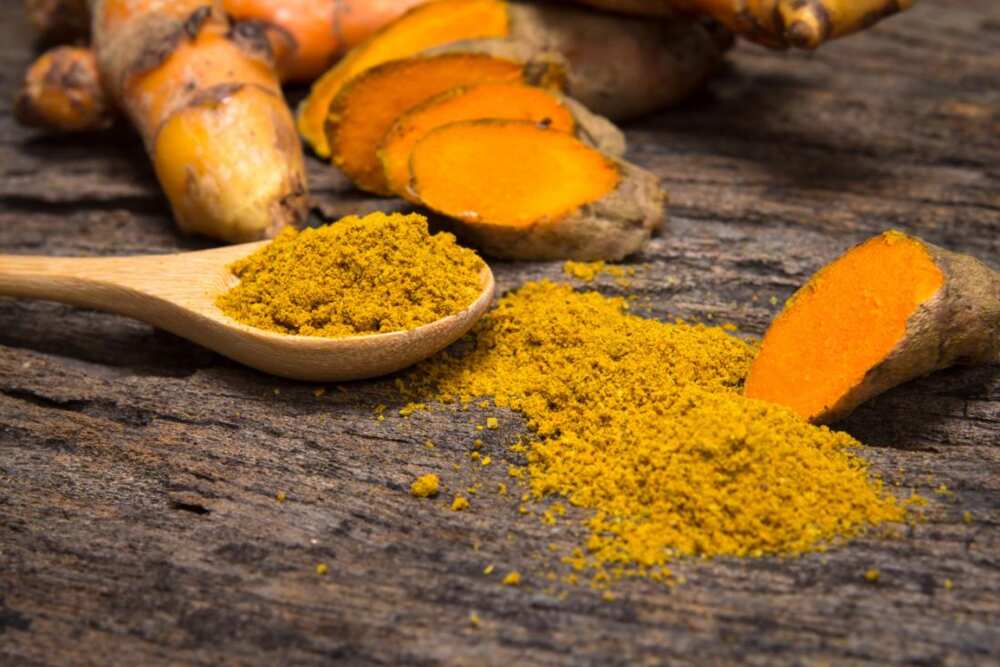 Photo: medicalnewstoday.com
Now is the time to add turmeric. Pour in coconut milk, bring to a boil and simmer the vegetables in the milk under a lid for about 10 minutes.
Add rice and seasoning, then pour in water. Bring to a boil over high heat, then reduce heat to low and cook under cover until all the liquid is absorbed and the rice is soft. If the liquid has evaporated before the rice is cooked, add some water.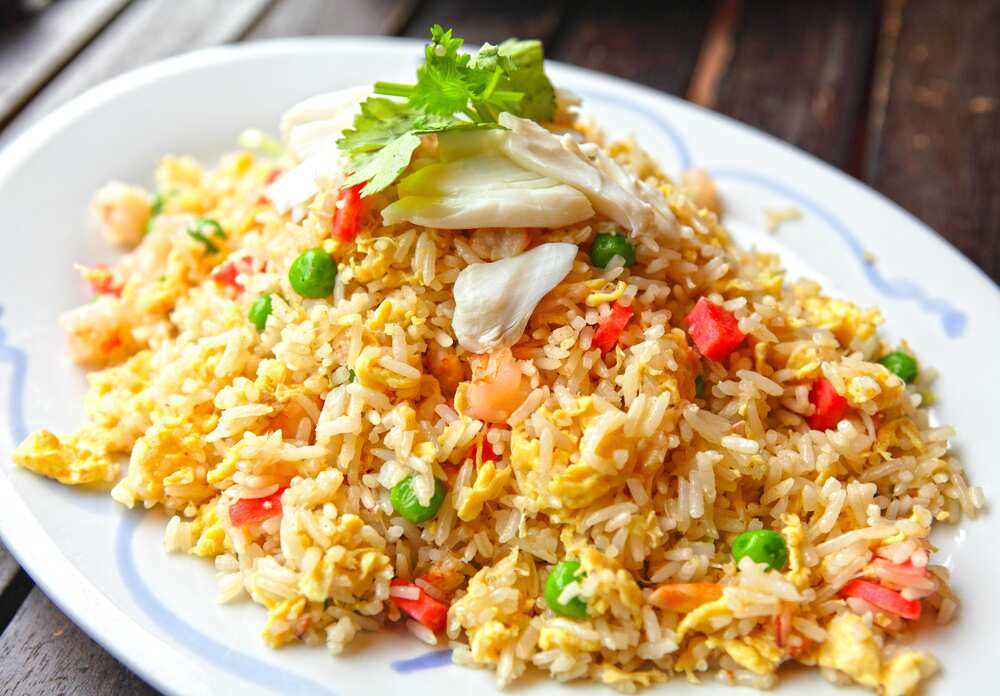 Photo: africancampaigns.com
READ ALSO: Fried rice recipe with egg and vegetables
Decorate the finished rice with greens and serve to the table. Enjoy your meal!
Sweet coconut rice recipe
Sticky rice desserts are a must-have for many, if not all, Asian cuisines. It can be cooked in water with sugar, but more often it is cooked with coconut milk. The taste of sweet, creamy rice is delightful. If you don't find sticky rice, you can try using good sushi rice. The flavor will be similar, although the "stickiness" will still not be the same.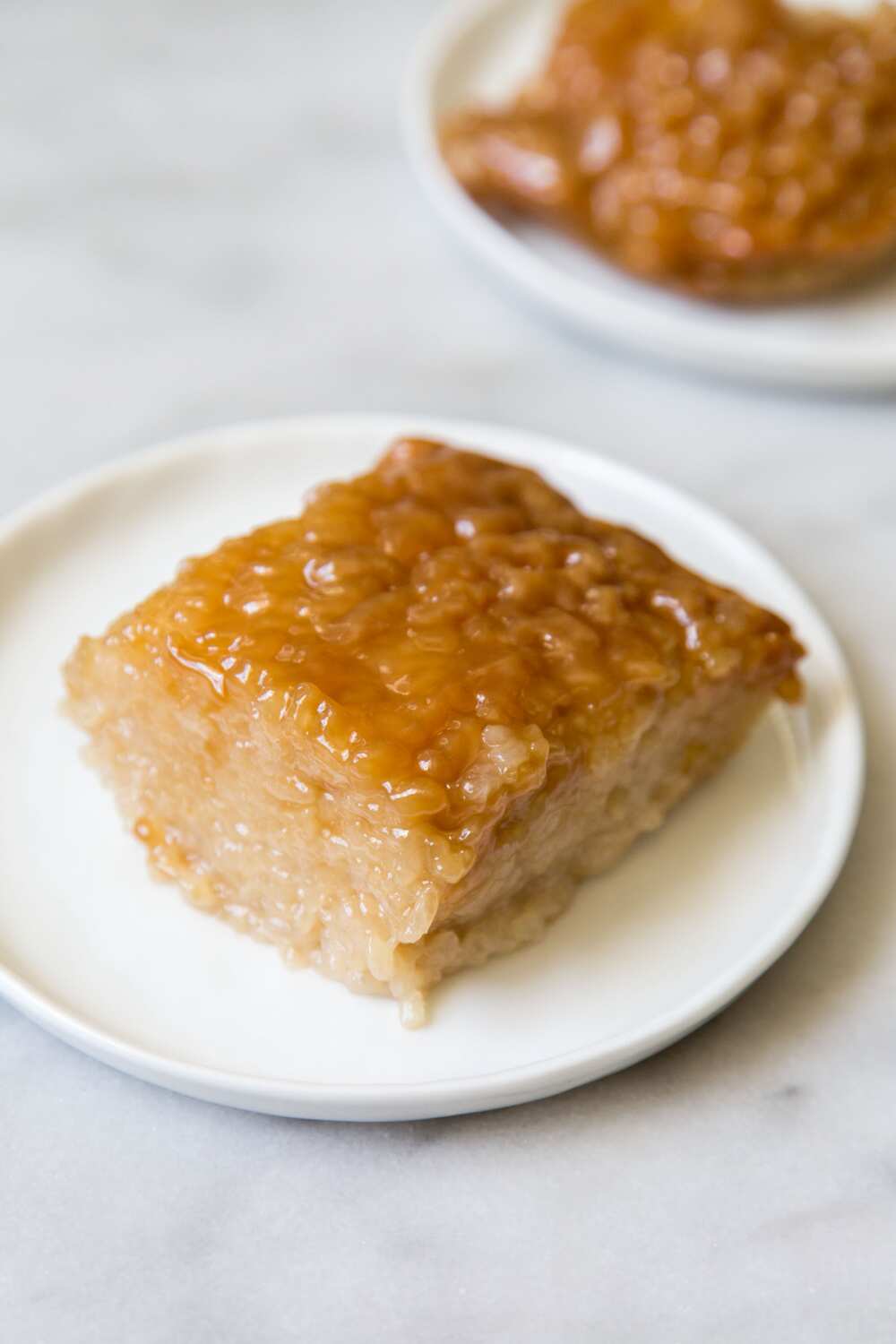 Photo: thelittleepicurean.com
Ingredients:
sticky rice - 2 cups;
coconut milk - 1.5 l;
brown sugar - 2 cups;
salt.
Preparation:
Wash the rice well in water and dry a little on the sieve.
Put the rice in a saucepan with a thick bottom, pour 1 litre of coconut milk. On medium heat, stirring often, bring to a boil and reduce the heat to minimum position. Boil, without stopping stirring, until thickened, for 20–25 minutes. Add a glass of sugar and a pinch of salt. Stir thoroughly and cook for another 10 minutes. Rice must be very viscous.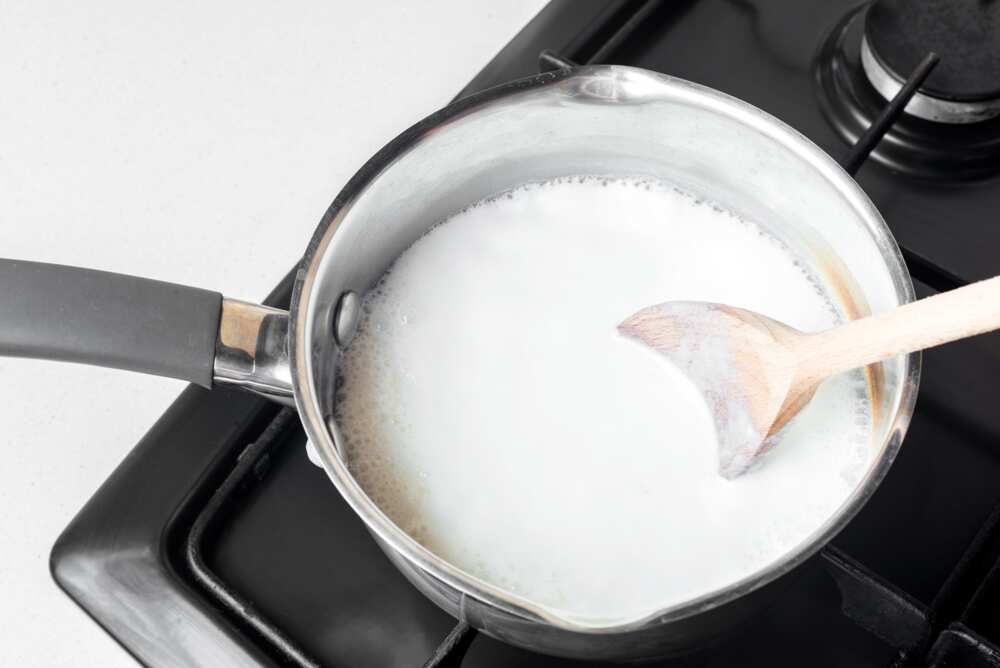 Photo: thespruceeats.com
Spread smeared foil with vegetable oil in a baking dish. Transfer the prepared rice to the prepared form and smooth it.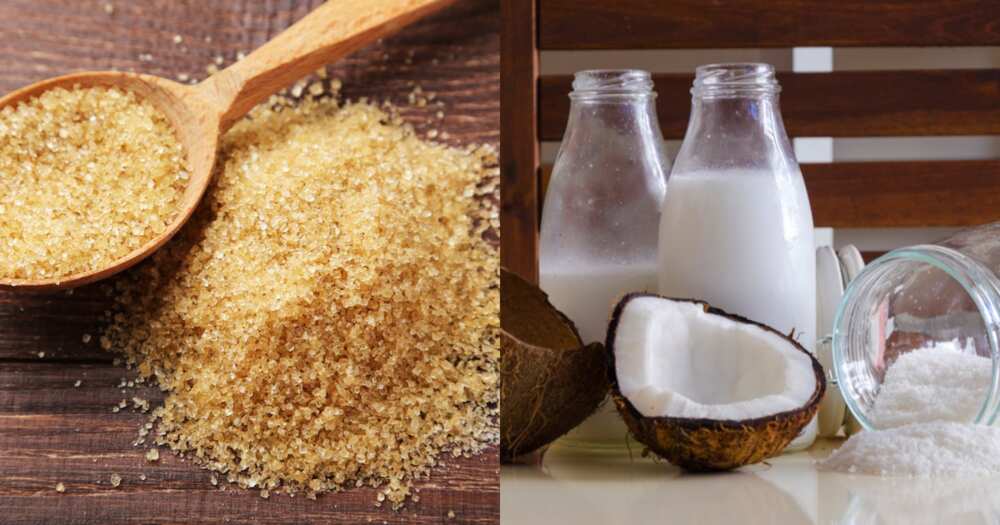 In a clean, thick-bottomed saucepan, mix the remaining 500 ml of coconut milk with the remaining brown sugar. On medium heat, bring to a boil and cook until thick, for about 7 minutes.
Spread the mixture evenly over the rice in a baking dish. Put the form in an oven preheated to 200°C and bake until the top of the dessert is covered with a thin crust, for about 15 minutes.
Remove the dessert from the oven and cool completely, without removing from the mould, for 2 hours. Then lift the foil, pull it out on a platter and serve. And enjoy your meal!
READ ALSO: What are top 10 Nigerian delicacies?